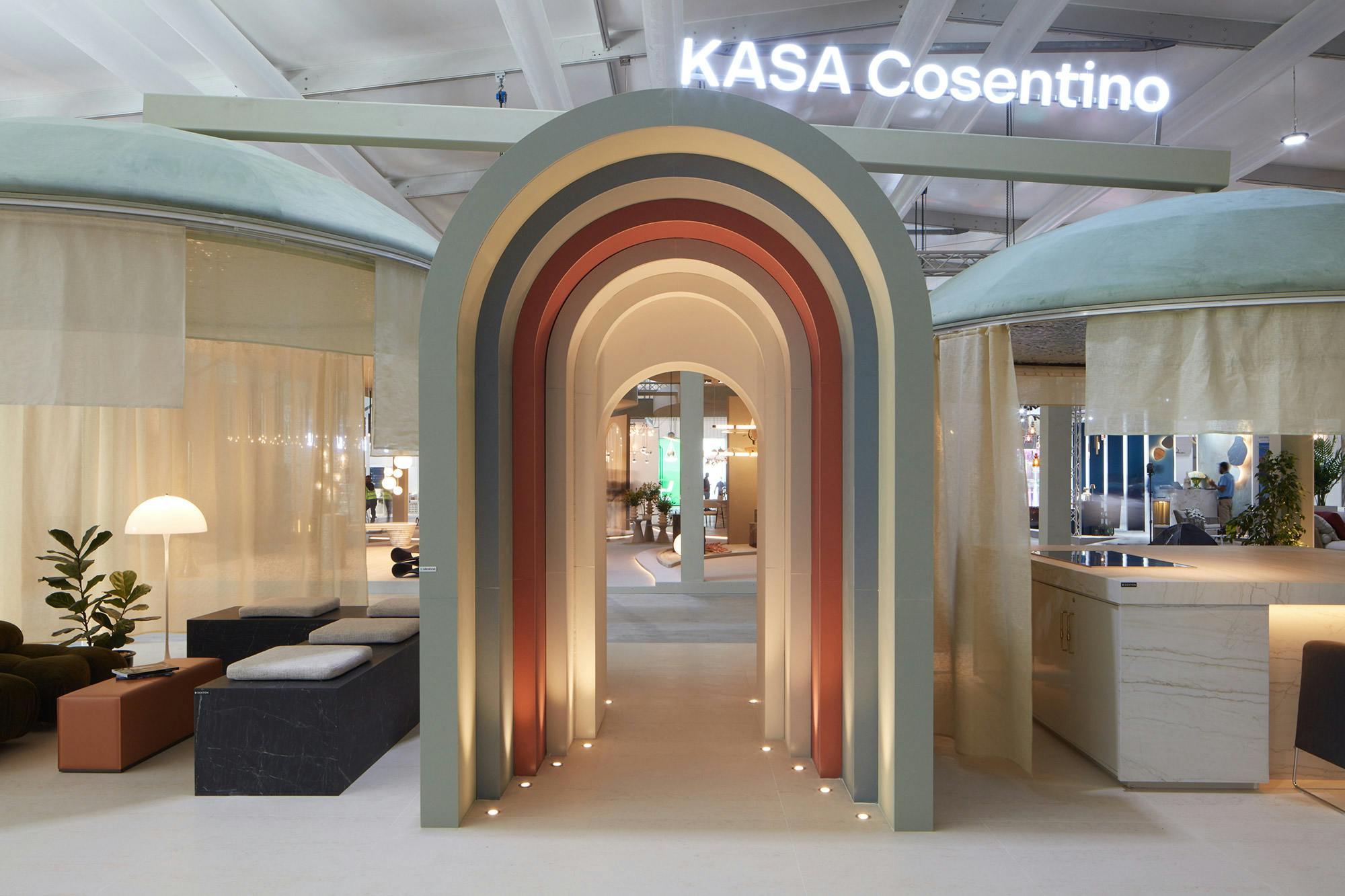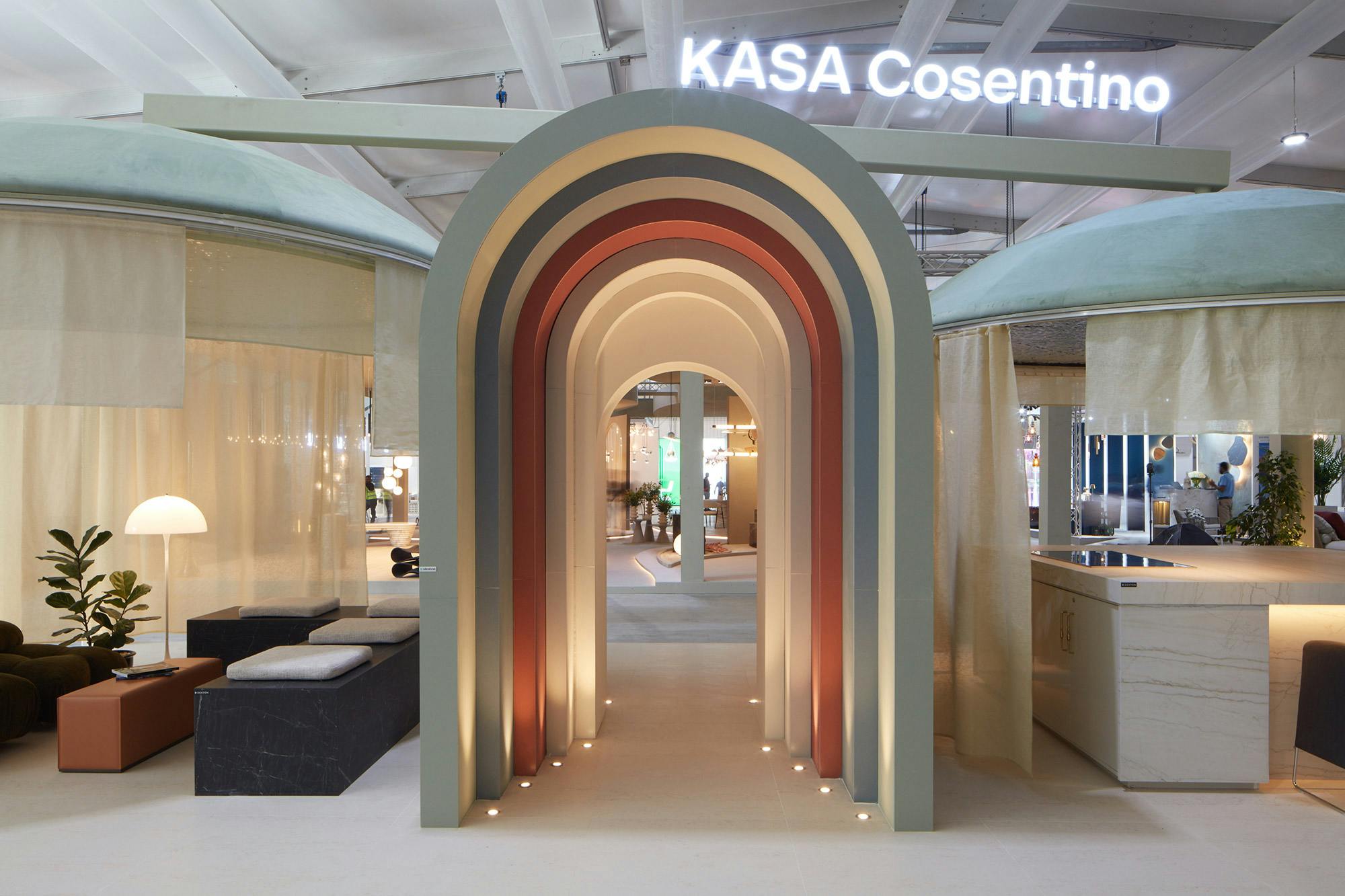 KASA Cosentino en la feria Downtown Design 2022 puso en valor el diseño responsable y la sostenibilidad
Case Study
KASA Cosentino at the Downtown Design 2022 fair highlighted responsible design and sustainability
RSP Architects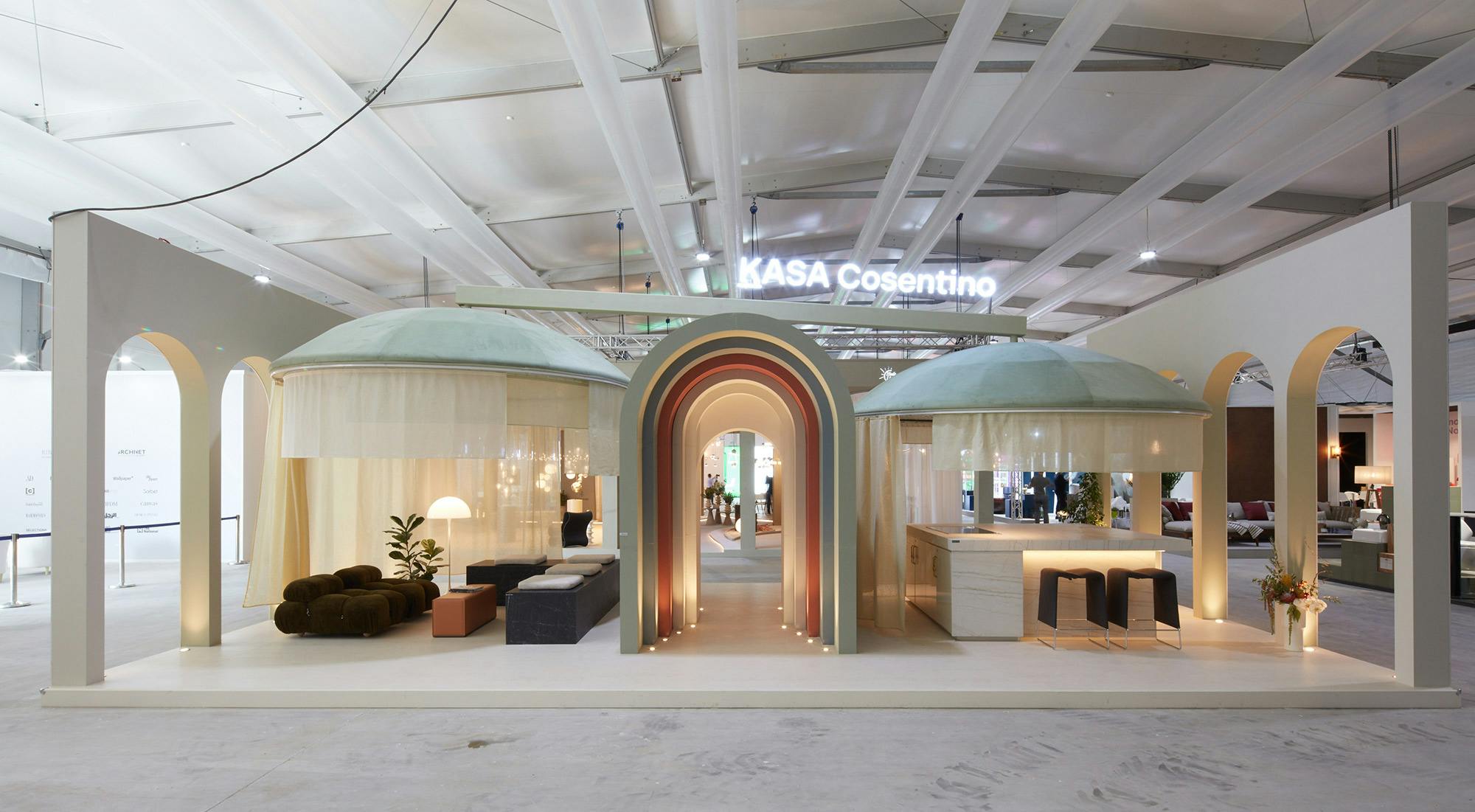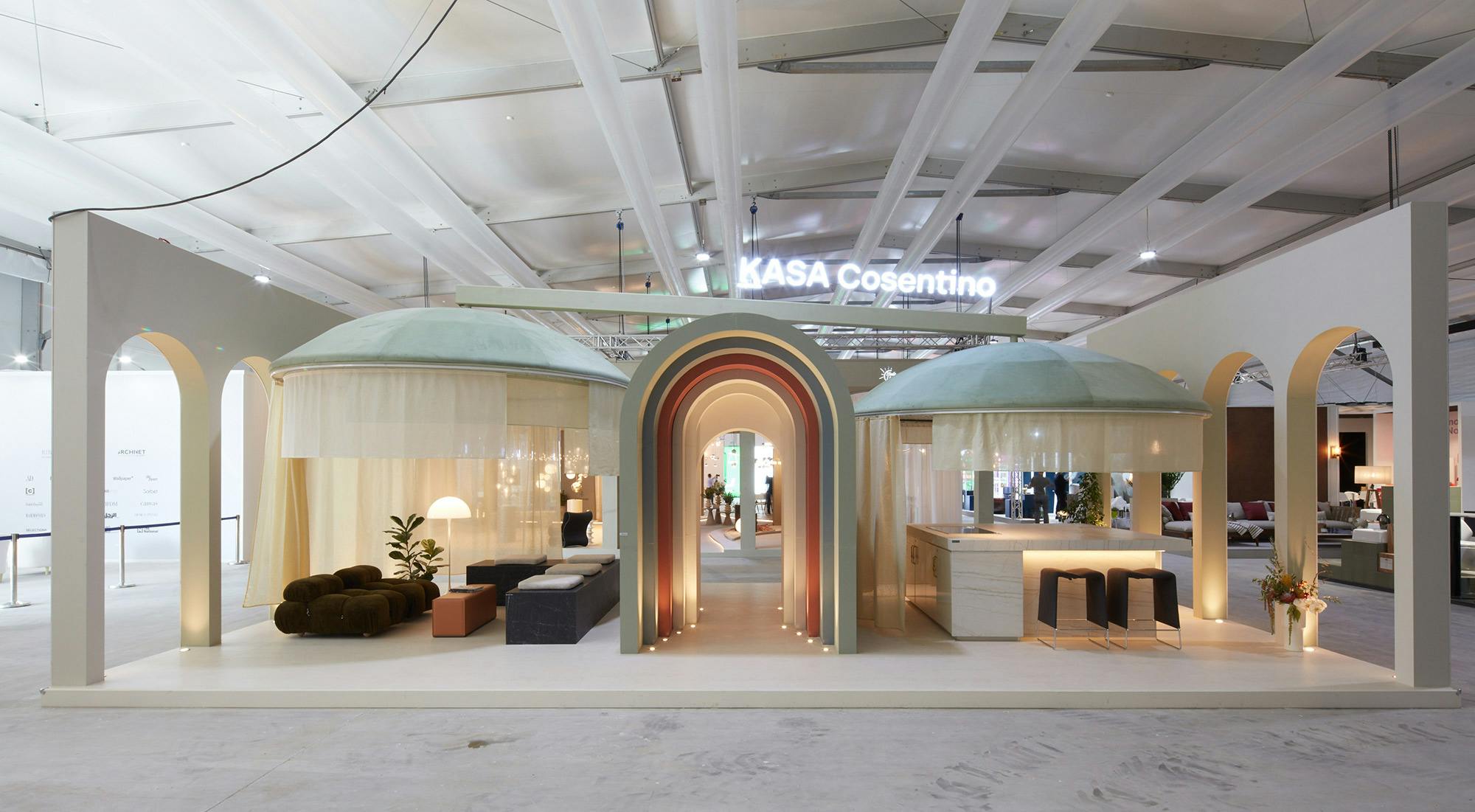 Materiaal
Dekton | Silestone
Toepassing
Floor, walls, arches, kitchen countertop, furniture
Producent
Burj Marble, Al Mezoon
Kleur
Danae, Liquid Shell, Neural, Somnia | Arcilla Red, Cala Blue, Faro White, Cincel Gray, Posidonia Green
In November 2022, Cosentino City Dubai unveiled KASA Cosentino at Downtown Design, the Middle East's leading design fair. Created in collaboration with global multi-disciplinary design firm RSP Architects, KASA Cosentino was a bold installation that alluded to the need for responsible design.
Drawing from the Spanish root word "casa" meaning house, the unmissable installation located close to the fair entrance, stood out for its domical roof structure that took the shape of a giant balance scale supported on a central arched portal. Embedded in this symbolic structure was the narrative to maintain a balancing act between the need to create beautiful, dynamic spaces and the strive for sustainable solutions that sow the seeds for a better tomorrow.
"Cosentino's Sustainable Revolution for the manufacturing of their products is an inspiration in itself" says Stephanie Brown, Senior Interior Designer, RSP Architects. "The stand design is inspired by a balance scale supported by a central arched tunnel which serves as a passageway. On either side of the tunnel are two large domes supported by an angled beam symbolizing Cosentino's efforts in developing carbon neutral products foreseeing a future where the scale is at level."
A lounge space and a show kitchen
"This is an award-winning effort and a great compliment to everyone involved. Working in collaboration with Cosentino was a wonderful experience as we are equally committed to sustainable design and materials." says Ralf Steinhauer, Director, RSP Dubai.
Envisioned as an extension of Cosentino City Dubai, KASA comprised of a lounge space for architecture and design conversations and a show kitchen to host casual catch-ups over coffee. Sheer curtains added an element of play and created fluid spaces that toggled between public and private. A fine example of the versatility of Cosentino's materials, KASA showcased multi applications from flooring to walls, arches, kitchen countertops and furniture.
Featuring 9 different colourways from Dekton and Silestone, including Neural (Onirika), Somnia (Onirika), Danae, Liquid Shell and Sunlit Days, the installation created an interactive guest experience facilitating an action/reaction sense of discovery while showcasing a vast array of material application and techniques.
Programming and the spirit of collaboration
The space was activated with a series of programming. The most significant being the Downtown Design Special Edition of Café Cosentino – a design chat with award-winning Founder and Creative Director of Roar, Pallavi Dean and Changing the World from the Kitchen(#CTWFTK) videos with design and culinary influencers, shot at the KASA Cosentino show kitchen.
Design and experience aside, KASA Cosentino was an exceptional example of the spirit of collaboration. Brought to life with the support of several global and regional brands including Miele, Baituti Home, SoMA Lighting, Sanderson and Hidayath Group, the installation is one of-a-kind that celebrates design, innovation, orgininality and most of all, collaboration – the thriving spirit of Cosentino City Dubai.
Cosentino's materialen gebruikt in dit project