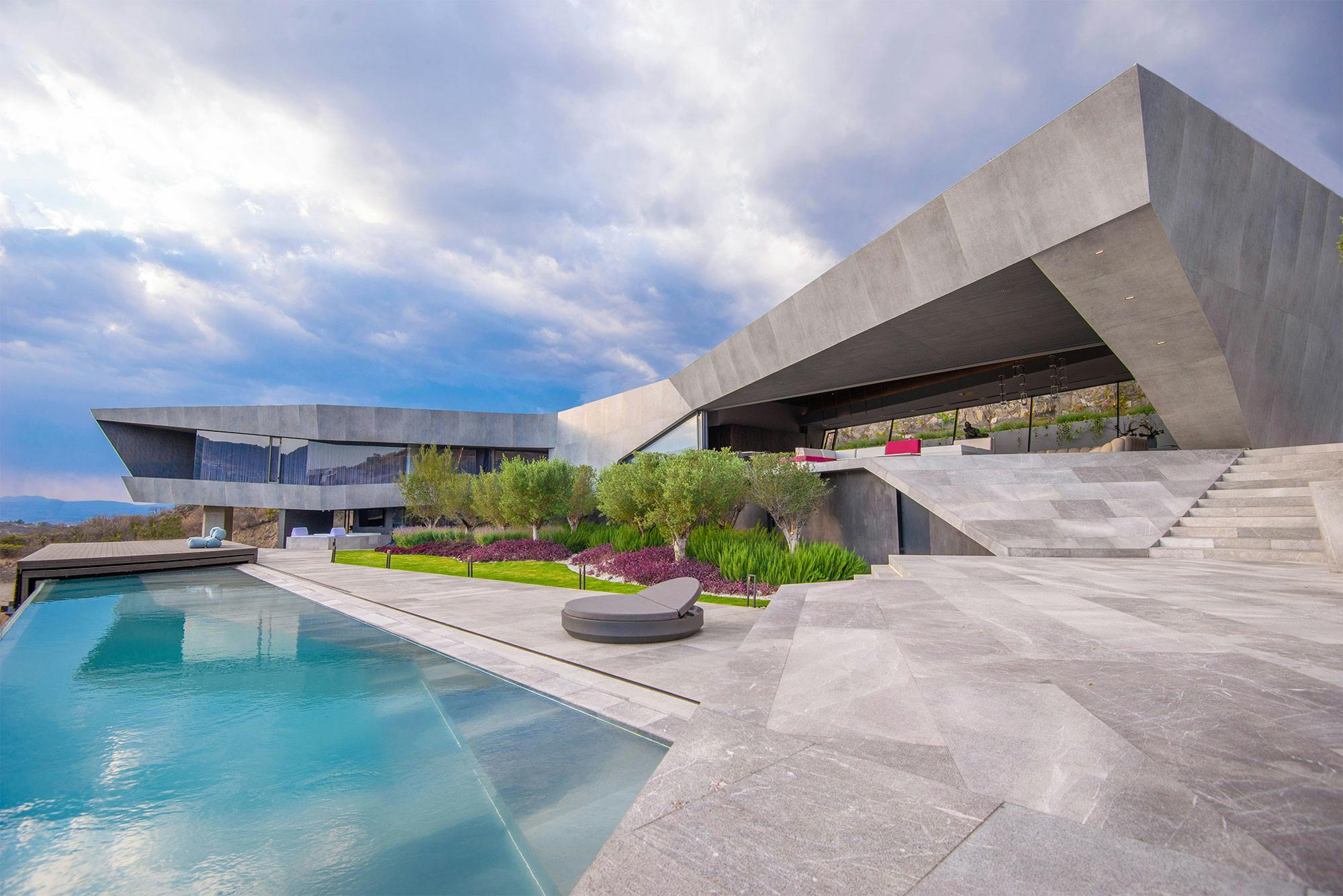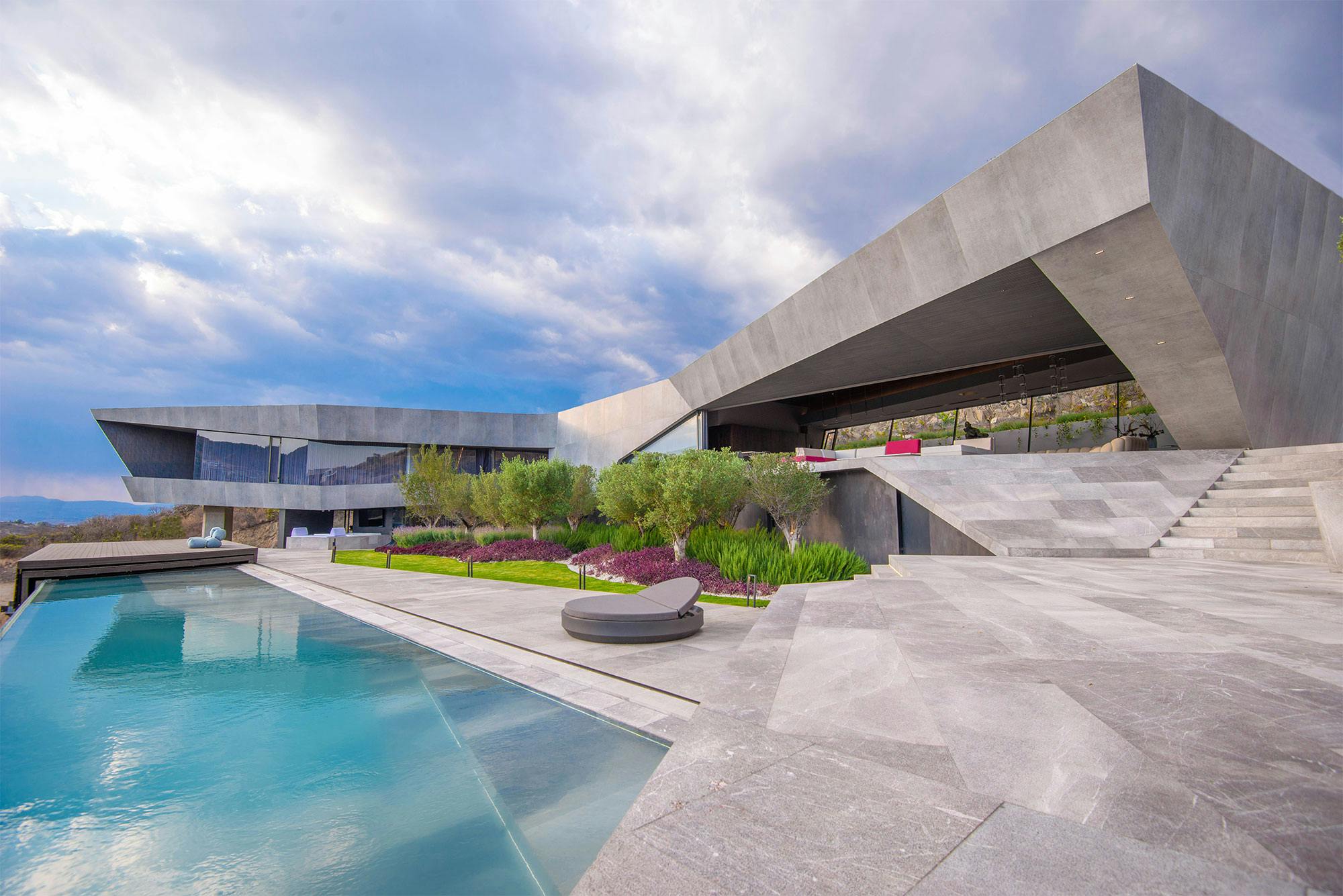 A façade with suspended volumes that takes advantage of the lightness of Dekton
Top Homes
A façade with suspended volumes that takes advantage of the lightness of Dekton
ZET Arquitectos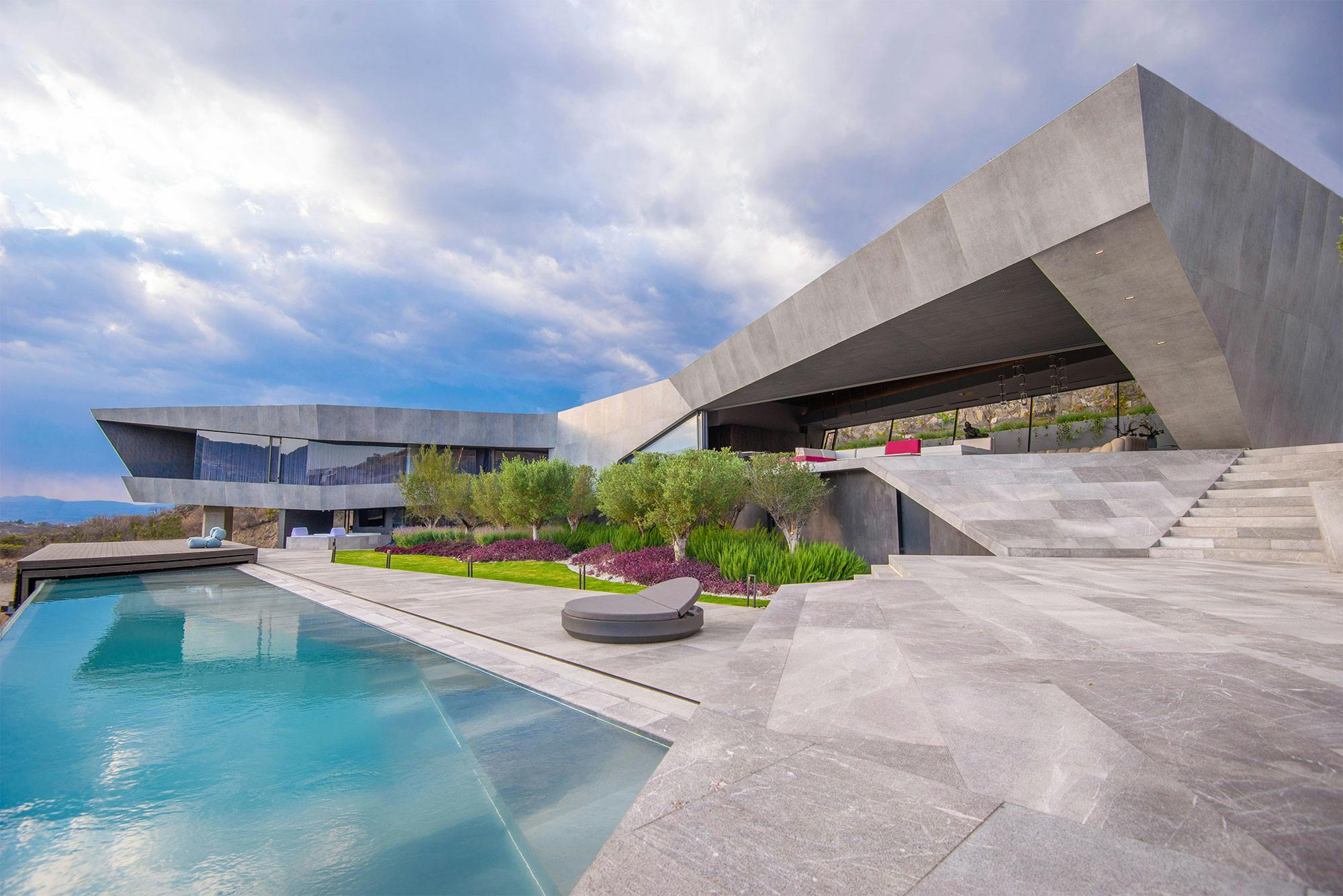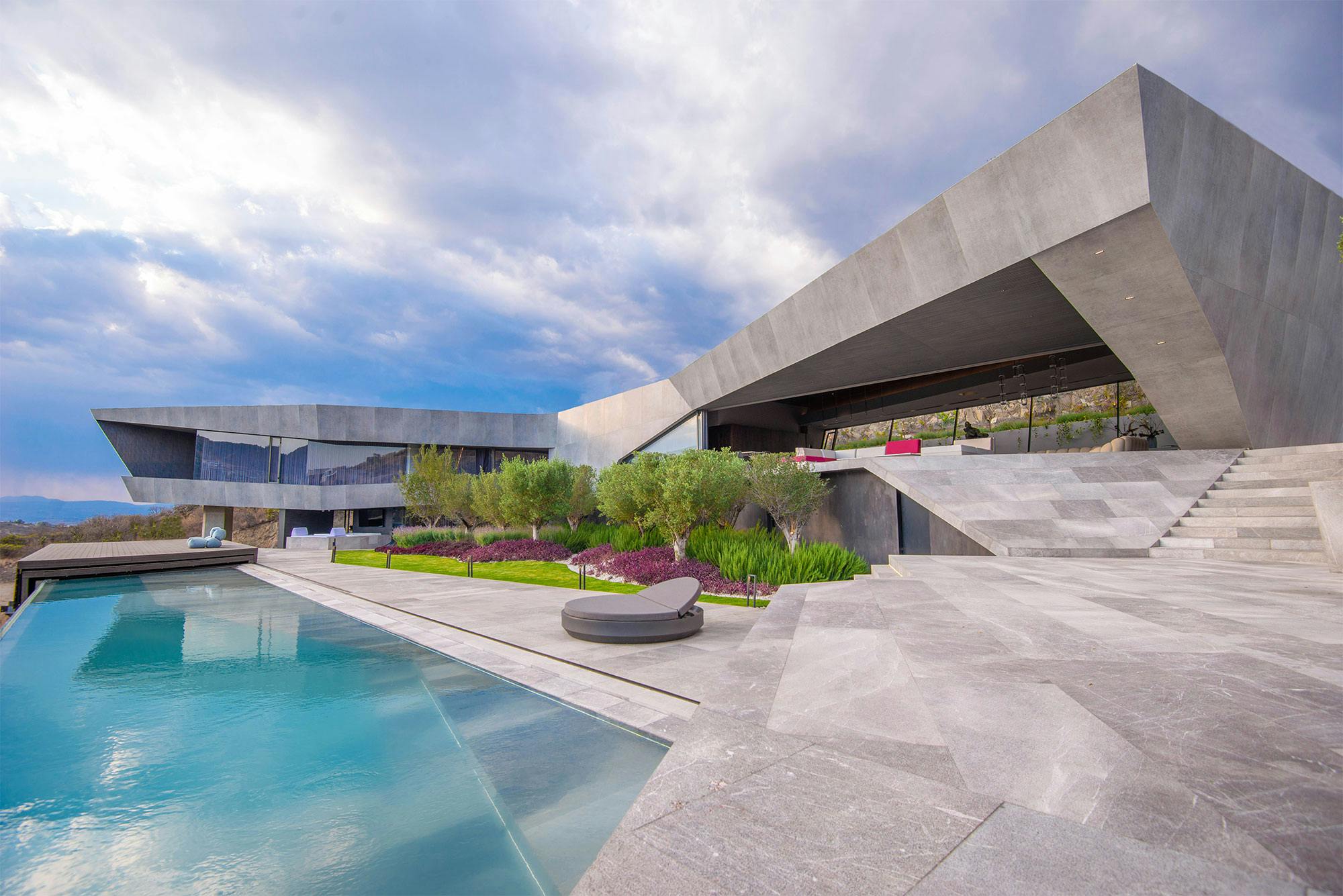 Plassering
Morelia, Michoacán (Mexico)
Architecture/Design
Enrique Romero/ZET Arquitectos
Bruksområde
Ventilated façade, interior cladding, kitchen, flooring
Distributør
Mödul Studio Morelia - Cosentino Mexico
Farge
Radium, Laurent, Bromo, Kreta
Located in the rich historical region of Morelia, in the state of Michoacán (Mexico), this house defies the laws of gravity by playing with the optical and, above all, the geometric. Its contemporary design, by Enrique Romero from ZET Arquitectos, stands out in its surroundings while establishing a balanced dialogue with the landscape. 'Integration with the surroundings and the topography provides the basis for generating the forms and spaces,' explains the architect. 'The result is a geometry based on vertices that produce seemingly suspended volumes,' he continues.
The façade of the house has a very strong aesthetic appeal, to which Dekton contributes as the main material. Inside, the design team selected other Dekton colours to give character to the rooms, which retain a taste for geometric shapes as seen on the outside.
A sturdy and eye-catching façade
The colour used for the façade adds an industrial touch that brings the building closer to the brutalist style. Kreta is inspired by classic cement floors and its contemporary structure gives it a serene and seamless look.
'We chose Dekton because it is lightweight and easy to adapt to the shapes generated in the project,' says the architect. The versatility of Dekton makes it possible to combine two façade systems: a ventilated façade, featuring 4 mm Dekton panels glued on profiles with a certified adhesive system using cleaner, adhesion promoter, double-sided tape and adhesive line; and a glued façade, featuring 8 mm Dekton panels on a continuous substrate with cement-based adhesive. In both cases, the fixing is concealed and allows the façade planes to be continuous, interrupted only by the joint between panels of up to a maximum of 3.20 x 1.44 m. This type of fixing is common in residential projects where the façade starts from the ground floor and is highly visible at close range.
The durability of the Cosentino surface was also a key factor in the architectural firm's decision to choose Dekton. Its resistance to stains, scratches and sudden changes in temperature makes it the perfect surface for façades, ensuring that it stays looking as good as new for years to come.
A geometric sculpture in the kitchen
The impressive kitchen island doubles as a genuine sculpture that replicates the vortexes and geometry of the house's architecture. For a touch of elegance and sophistication, it has been clad with Dekton Laurent, whose sleek gold veins on a dark background add warmth to the space.
As well as providing a contemporary look in applications like wall and floor cladding, Dekton has been the material of choice for other areas of the interior of the home. Laurent and Radium colours were also used for the cladding of different areas, the latter adding a strong industrial touch in the form of rusted steel plates. In keeping with both, the floor has been finished with Dekton Bromo, a dark grey colour inspired by slate-like stones.
Cosentinos materialer brukt i dette prosjektet