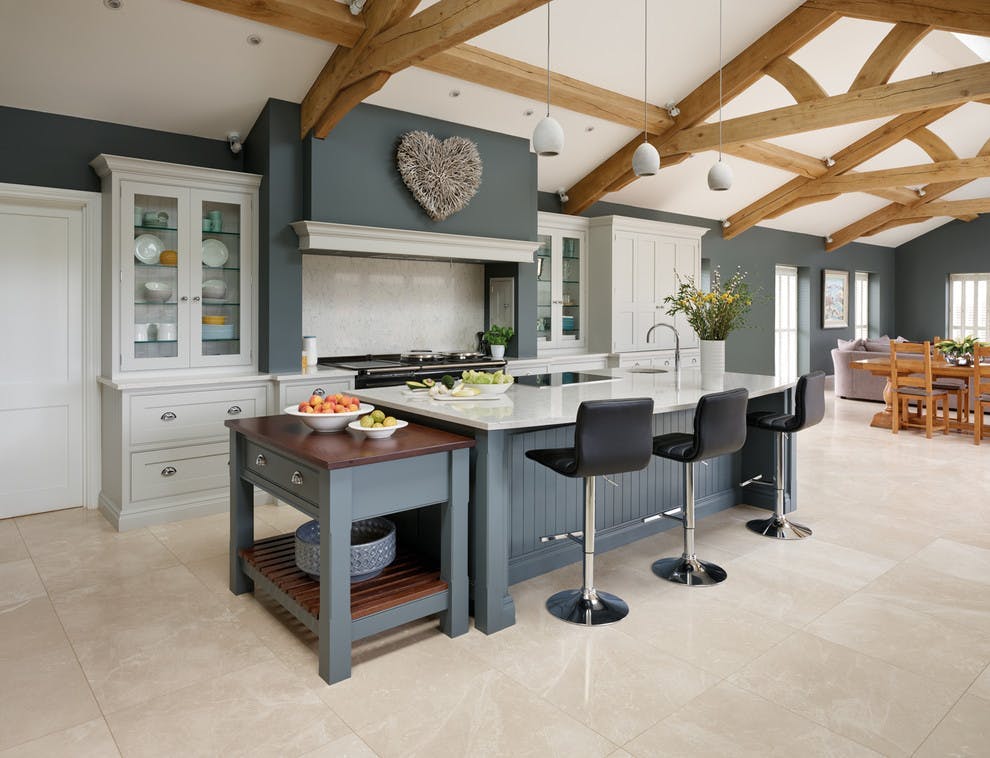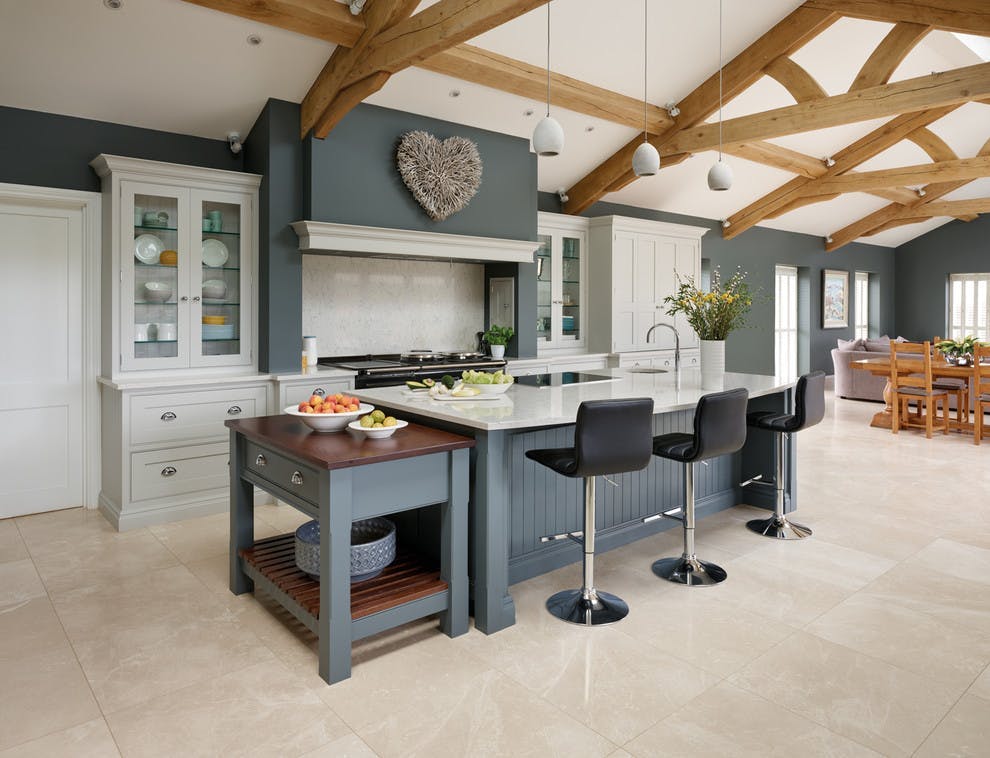 Design et filmverdig amerikansk kjøkken, og føl deg som en stjerne
When it comes to American kitchens - and lifestyles in general - TV series such as Friends have sold us an ideal that is deeply ingrained in the popular imagination. We all remember the scenes from those thirty-something New Yorkers' lives as they played out in the kitchen. Who could forget those huge Thanksgiving dinners, for example? Like many other American TV series, Friends gave us a clear sense of a lifestyle that takes place in the kitchen. The American kitchen is the centre of the home: a place to meet, come together and celebrate.
The values that this way of life evokes mean that all of us aspire to a movie-worthy American kitchen to a certain extent. And if you want to achieve this look, these three adjectives define the American kitchen: open-plan, spacious and functional.
But let's go step by step. In five episodes, we bring you the complete series of our perfect American kitchen. Lights, camera, action!
Episode 1: The American kitchen with an Island
As we mentioned, the American kitchen is open-plan. In other words, the kitchen is connected to the living or dining room and enjoys free-flowing space and natural light from the living room. In the United States, spaces for food preparation are arranged in this way as the result of a design philosophy for the home. In Europe, the approach is more often used as a solution for small and light-deprived spaces rather than the result of a clear idea about how they should be distributed. Whatever the reason, the result is an increasing number of open-plan kitchens in every continent.
In an American kitchen, the connection between the kitchen and the living-dining area is usually provided by an island. If the island is large enough, we can place the vitro-ceramic hob here along with its extractor hood and the fridge to one side, and a breakfast bar with high stools on the other. If it's a small island, it can be used exclusively for chopping, mixing and preparing food, and as a breakfast bar area.
An intelligent solution for those who are hyper-sensitive to smells is to fit sliding glass doors that can be opened and closed as necessary. Let's be honest, though: making a sandwich is not the same as a whole salt-baked piece of fish. And although the performance of extractor fans has improved considerably, there's nothing worse than walking into a house full of cooking smells.
Episode 2: The modern American kitchen
The best way to inject modernity into your American kitchen is to go for modern materials. We love the black and grey countertops by Silestone, with various thicknesses and which envelop the whole island. If that's a little too bold for you, try a white marble countertop with veins, such as Calacatta or Carrara. The Aura15 finish by Dekton is fabulous.
Another way to achieve a modern American kitchen is by using cabinets with a rustic or natural finish, as well as lacquered wood in dark tones. The immaculate white kitchen has gone out of style, also the 100% steel look.
Finally, use deco-style external elements to modernise your American kitchen. We're talking about high chairs, ceiling lamps and different finishes for the walls, such as exposed brick, wooden panelling or slate.
Episode 3: The big American kitchen…or the little one?
We know that in the United States, dimensions are very different to on other continents. A small soft drink, coffee or ice cream would be XL in Europe. This also applies to the dimensions of American houses, rooms and furniture! We assume that, by definition, an American kitchen is large: at least, the ones we see in films and on television. But what happens in cities like New York where the m2 is extremely expensive? Well, city-dwellers love their small American kitchens.
To solve the issue of limited space, it's all about the right island, creating an open space and looking for storage solutions all the way to the ceiling. In our post on small kitchens, we gave you plenty of tips on making the most of your small kitchen. This advice is just as useful if you've opted for an American kitchen.
Episode 4: The industrial American kitchen
The industrial style house is the perfect match for the American kitchen for three reasons: it's functional, modern and ideal for large appliances. You can add an industrial touch by including black iron pieces (how about those bar stools?), untreated wood on the cabinets, a sink and countertop made from rustic materials (stone or unpolished marble), and plenty of hanging pots and pans.
The industrial American kitchen encourages you to invite friends round for some show-cooking, upload your recipe videos to YouTube or simply enjoy a breakfast of pancakes with your family.
Episode 5: The American kitchen with XL appliances
Everything is bigger in America, including their household appliances. Every self-respecting American kitchen should have a side-by-side fridge, or, even better, a whole unit for the fridge and another for the freezer (ideally with an ice-maker). It also needs a high-capacity oven and a range with various gas rings. That's right, gas rings.