05/
Visual continuity, versatility, and durability for outdoor spaces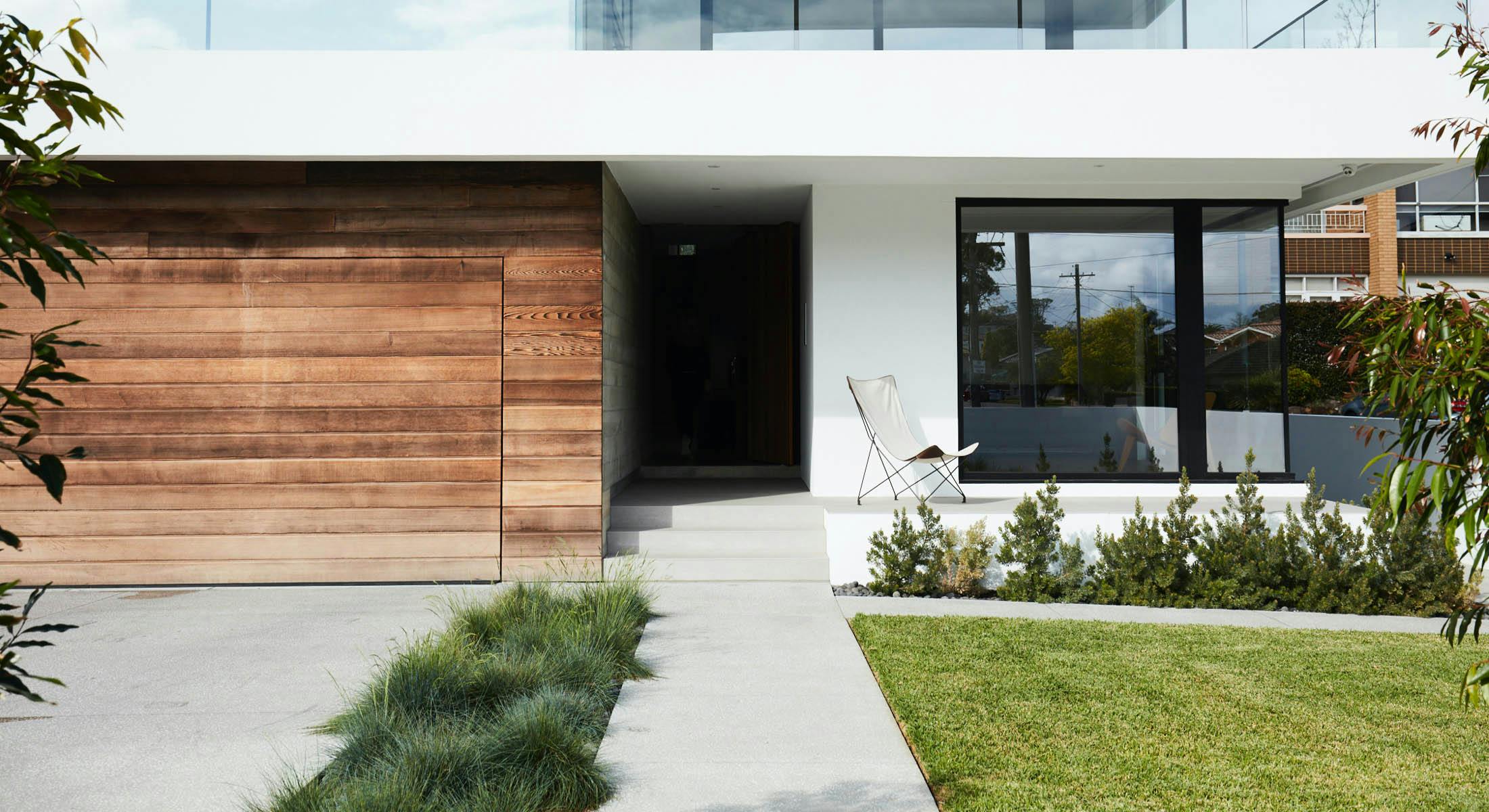 Reinvent outdoor spaces with continuous white and cream-colored surfaces.
This residential project stands out because of the use of a single material for all of the outdoor flooring, including access to the garage, steps, porch, swimming pool, and more. Dekton® Strato has been used throughout the outdoor space, in contrast to the pure appearance of the white walls and the large glass surfaces.
The result is a modern and functional structure that suits any design.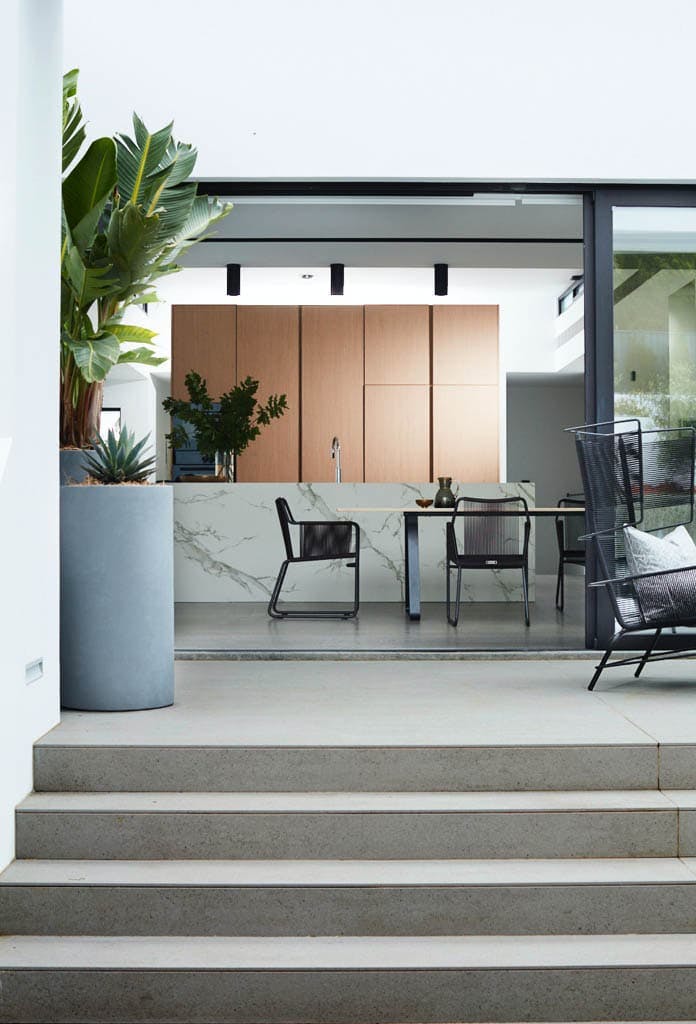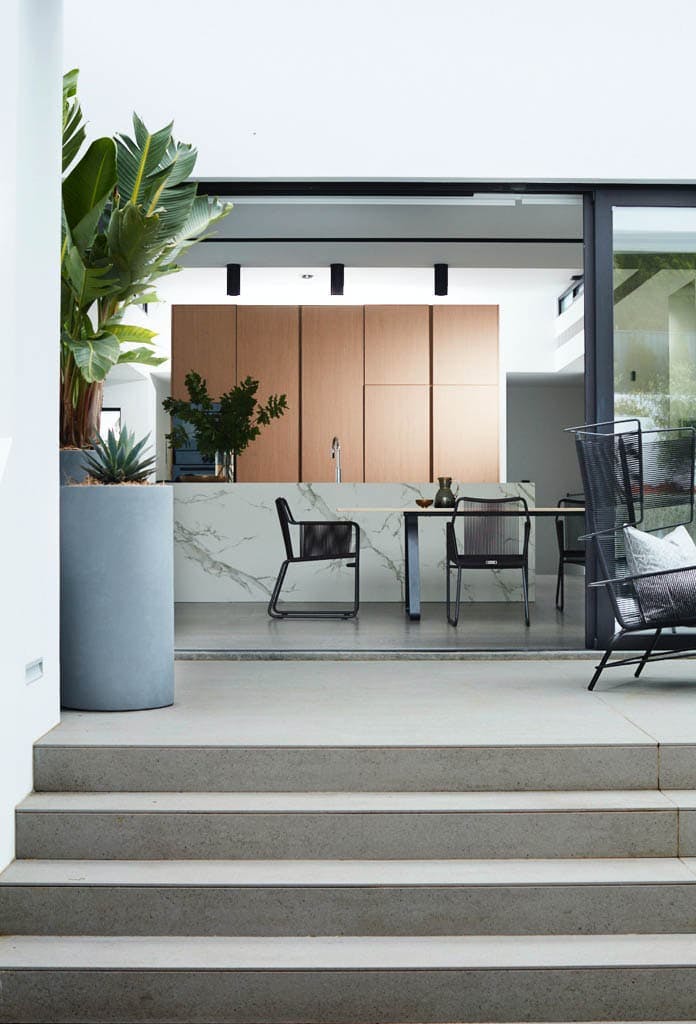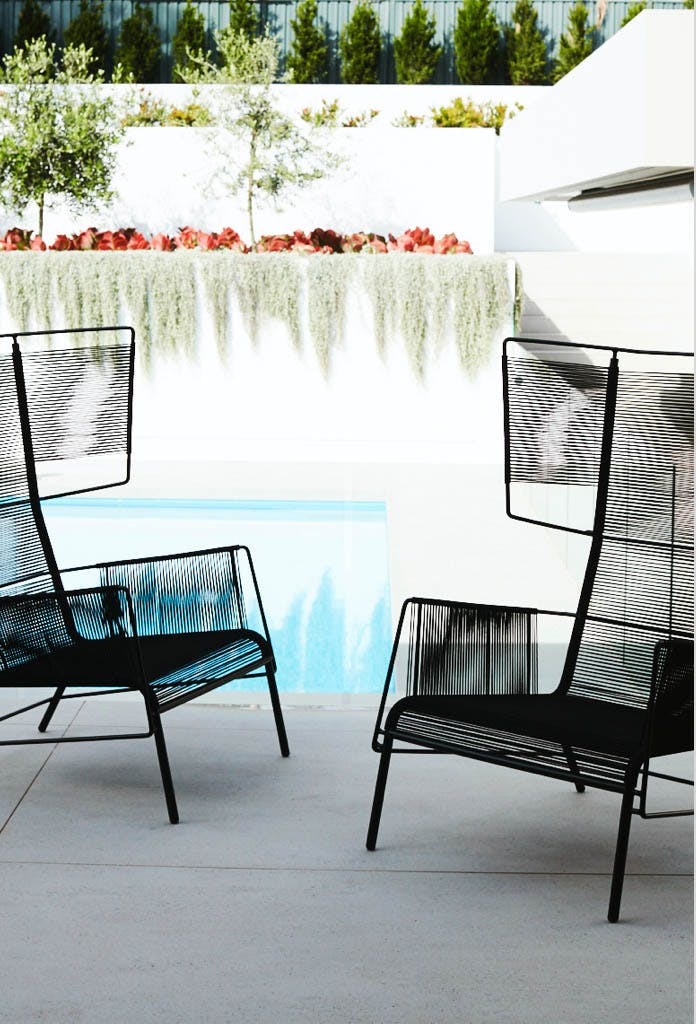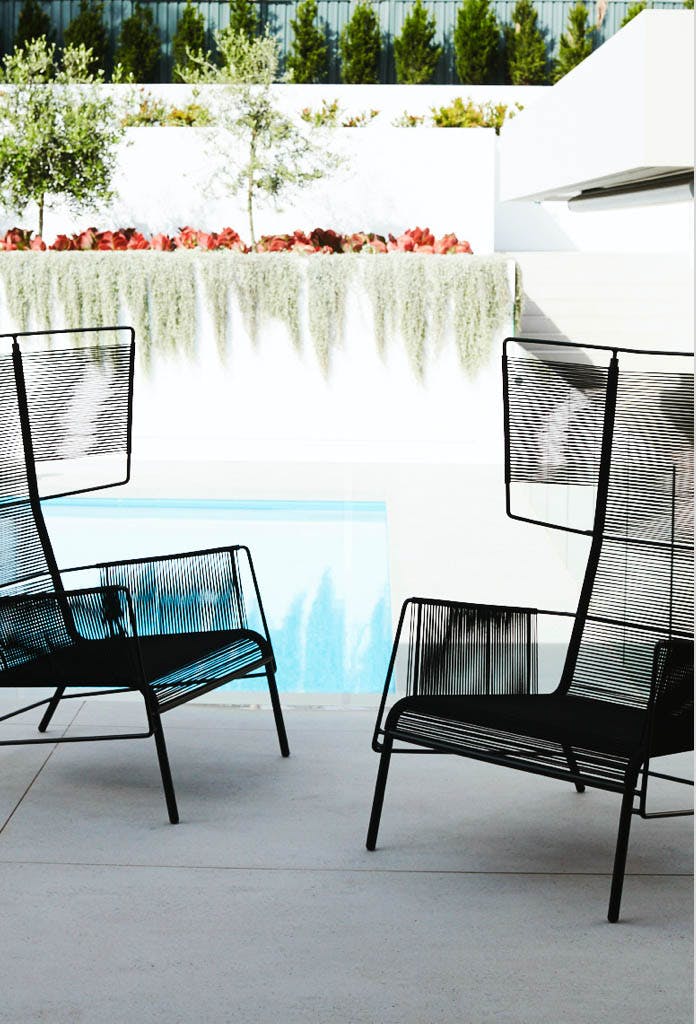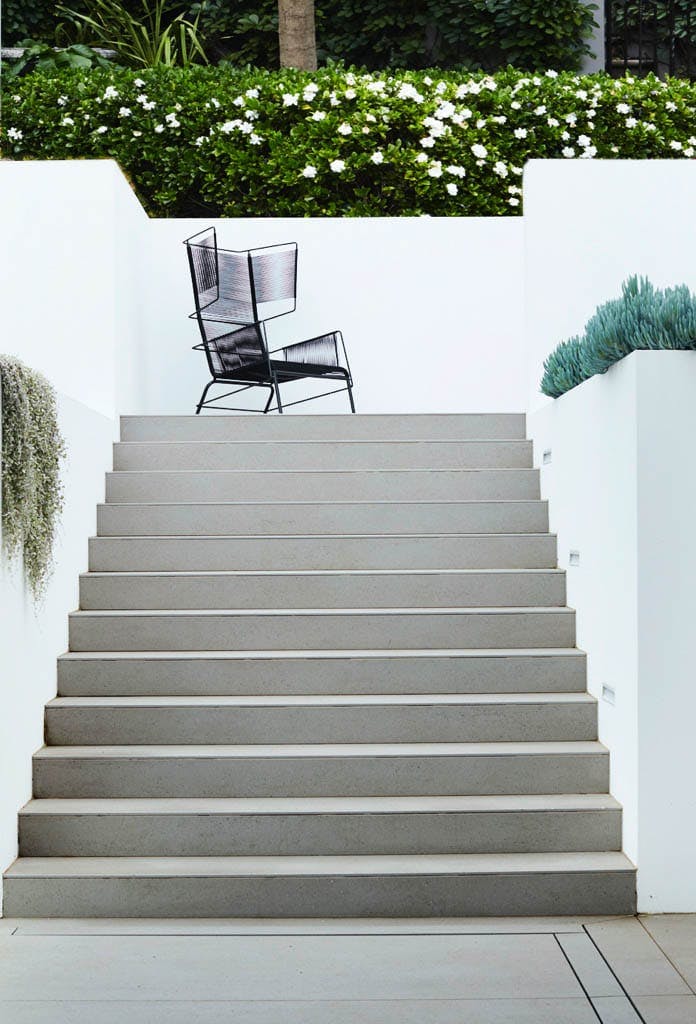 Dekton® Strato is a material from the Tech Collection that is reminiscent of concrete surfaces. Its grey and beige speckled design create an attractive and practical interplay of light for outdoor spaces. Thanks to its 320 x 144 cm format, it is the perfect material to provide a sense of visual continuity.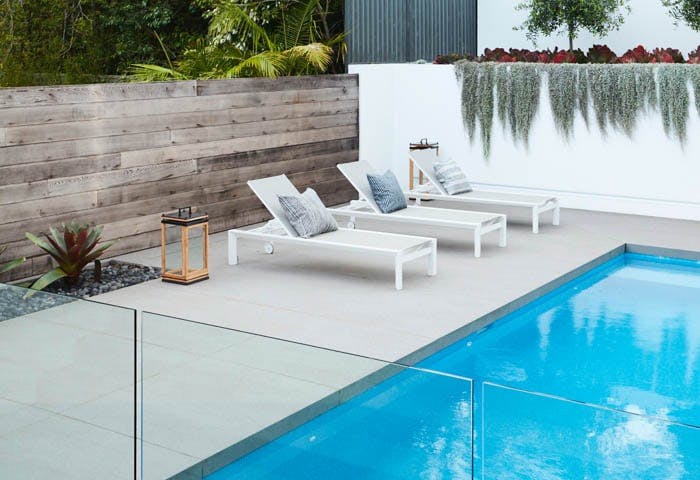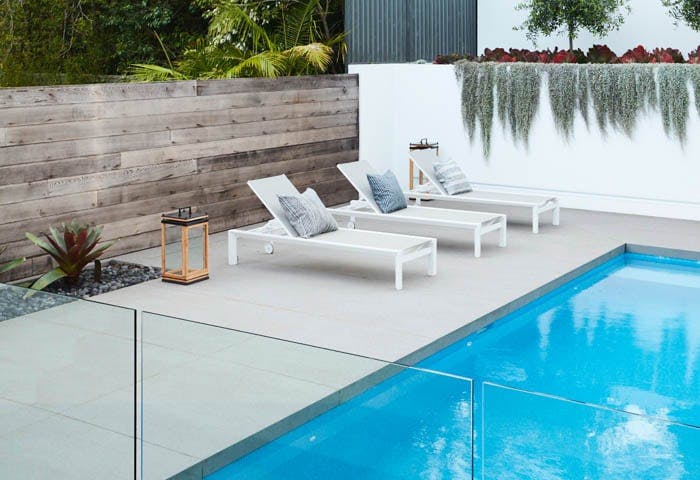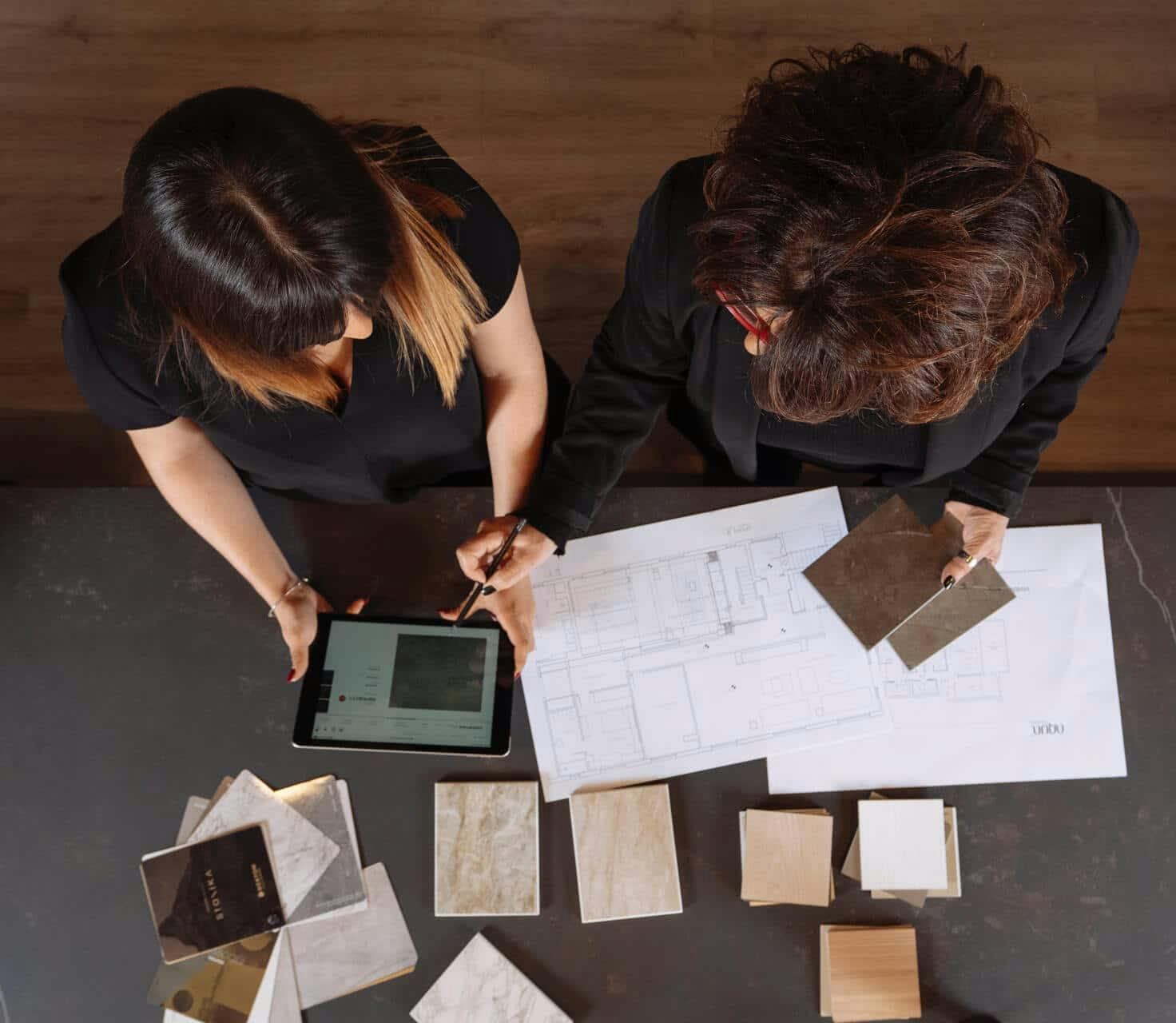 Find your closest Cosentino Dealer
Locate the Cosentino-certified shops and fabricators nearest you!
Go to locator
Check out more inspiring outdoor spaces
More spaces and comprehensive solutions