Dekton is the material capable of providing versatility and improving any façade project, without limit. With Dekton, the façade can be adapted to the image that the architect wishes to create.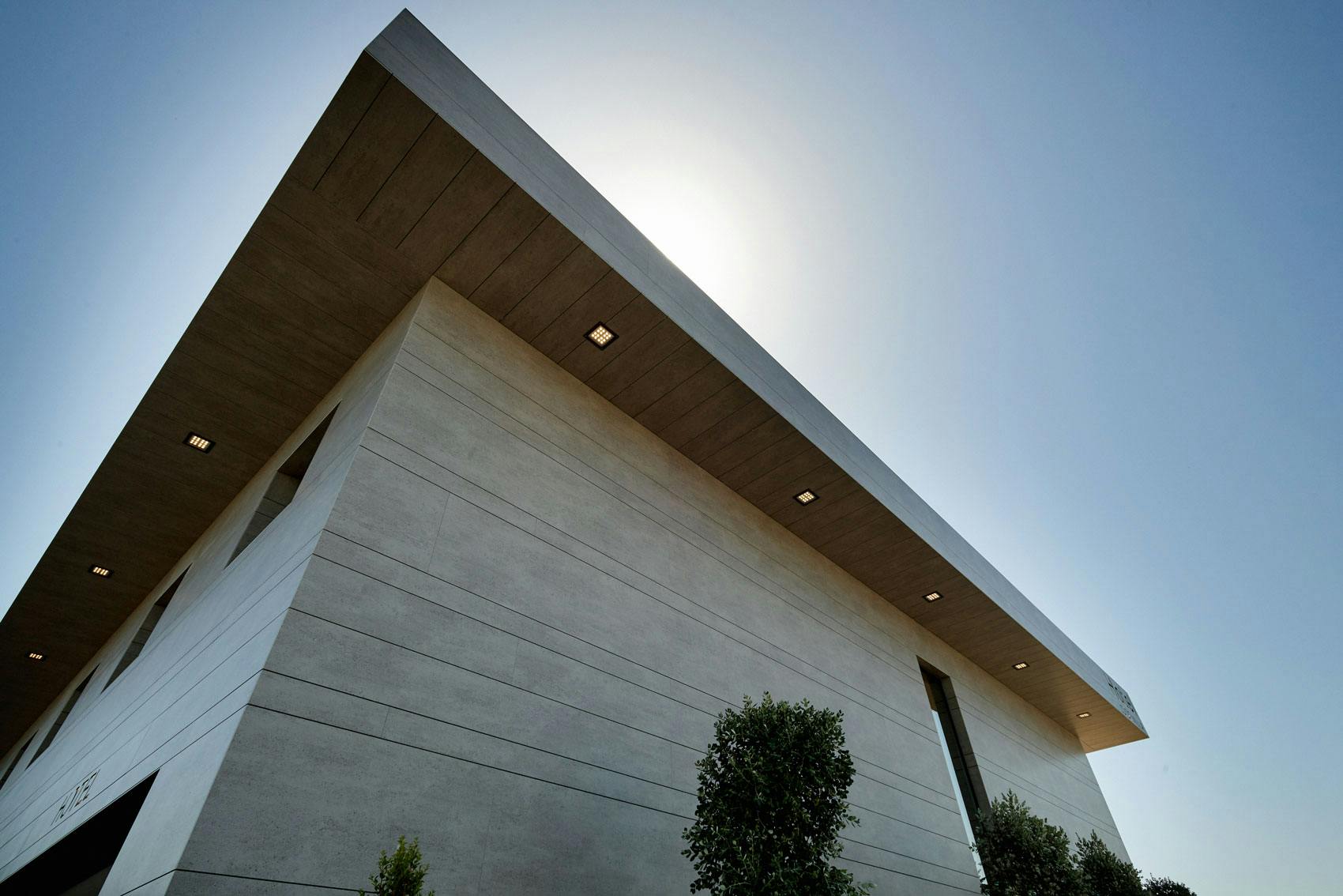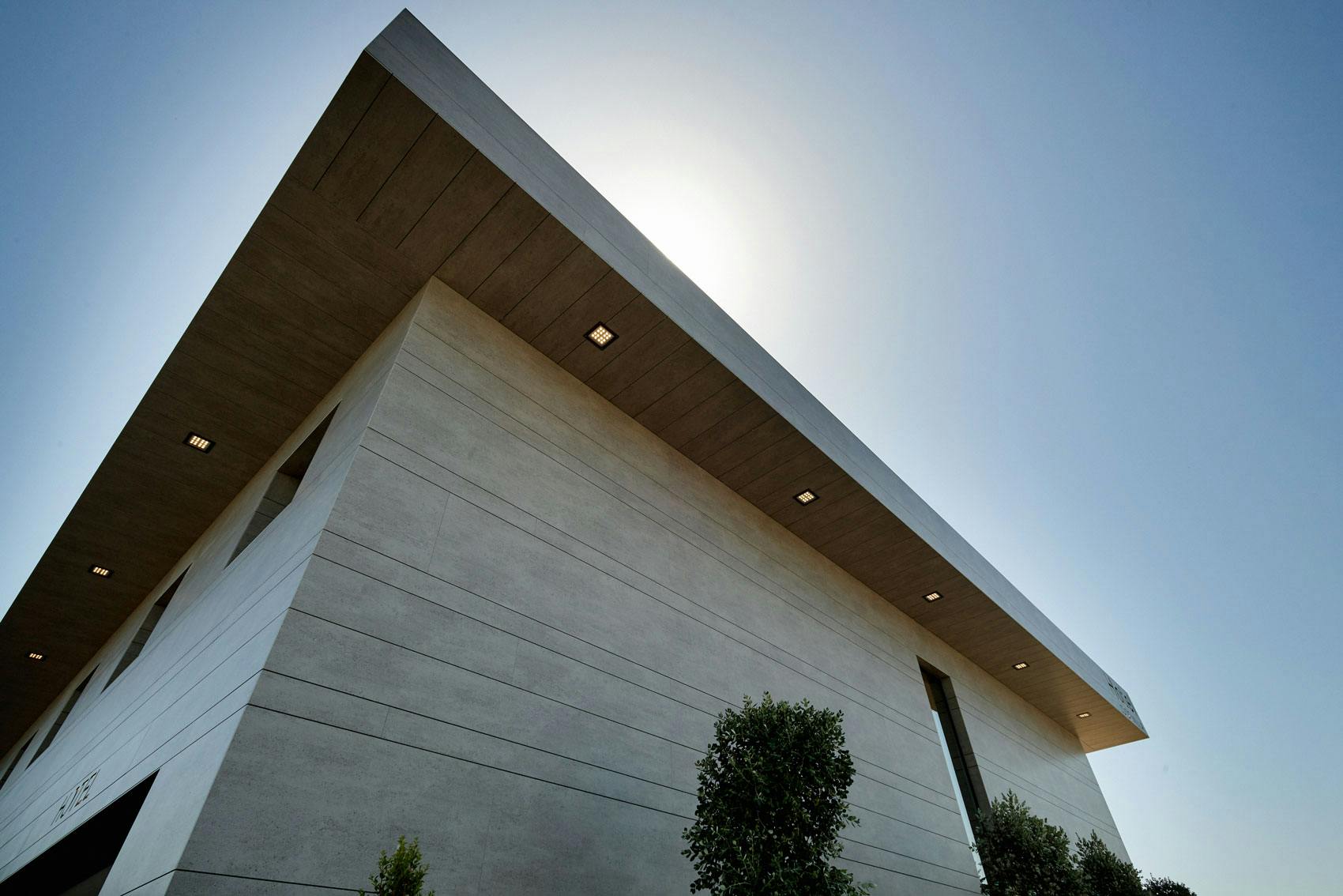 Joint resolutions
Finding flat areas in a façade are often complex aspects to solve.
Dekton offers infinite possibilities, thanks to a low linear dilation and the possibility to create the edges in straight or miter cuts. From marked corners to ones that are almost invisible, lending a monolithic aspect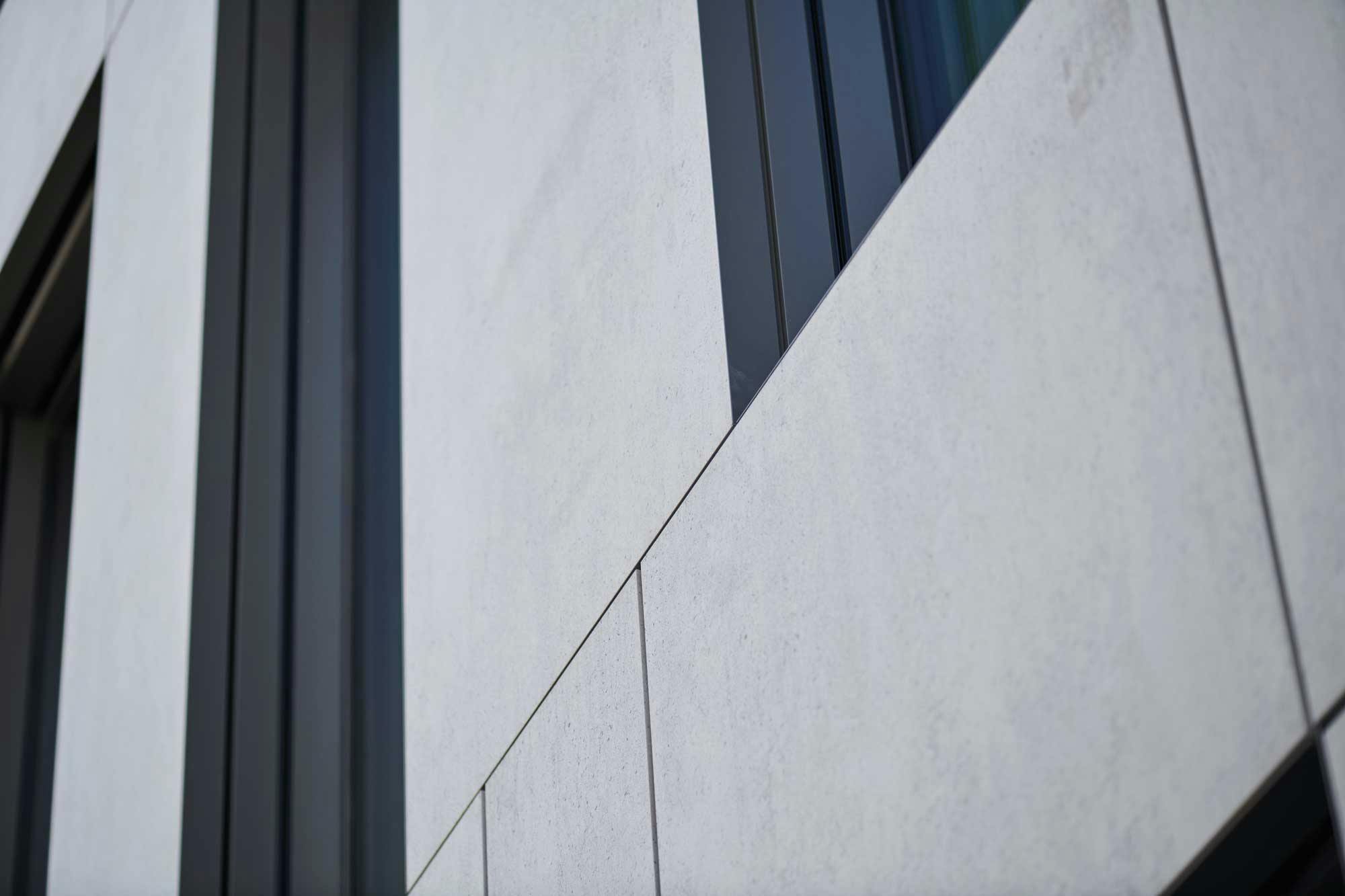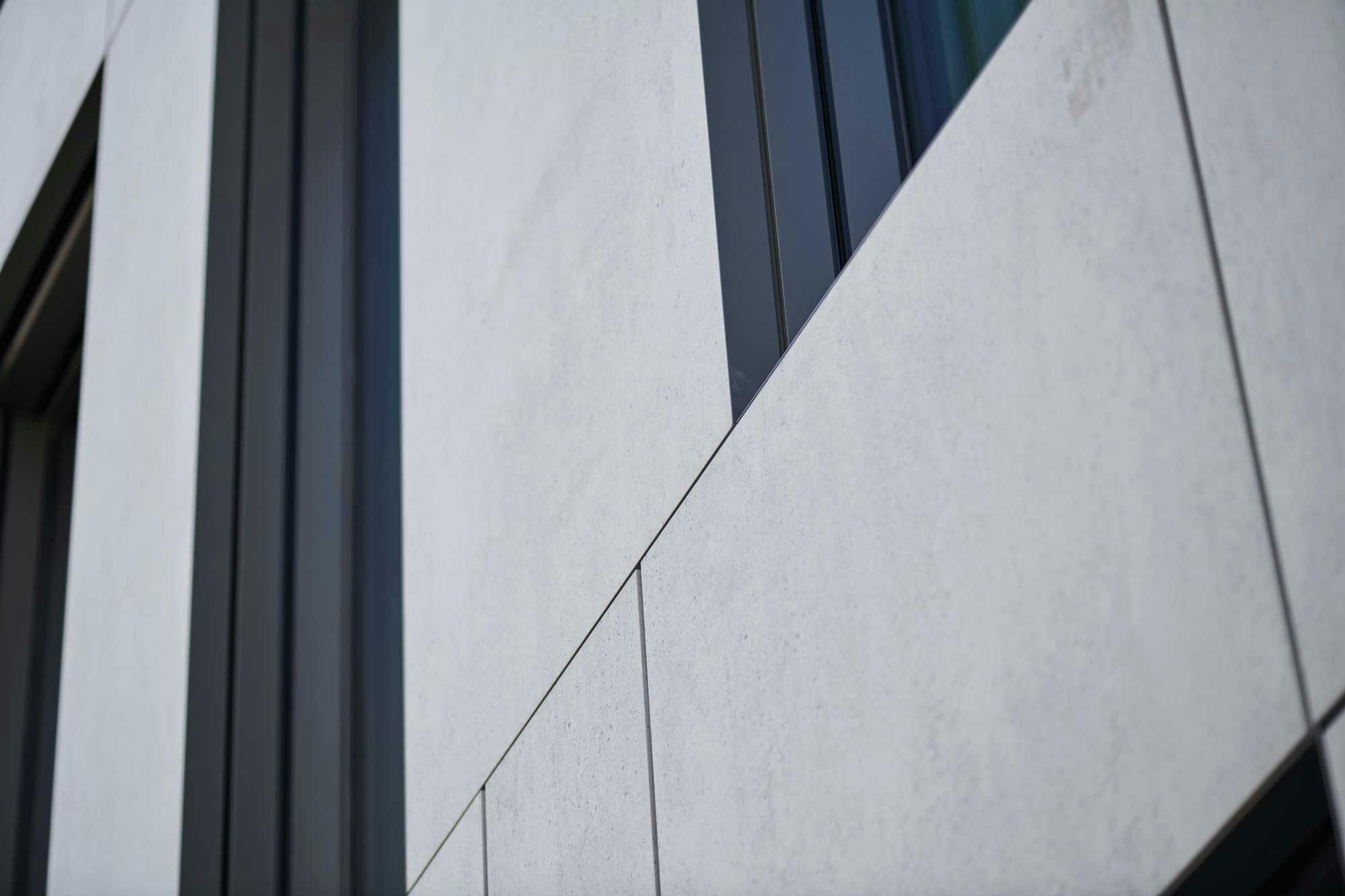 Integration until the edge
Dekton is one of the few construction materials that facilitates high integration between the edge and its surface. This enables its perimeter or edge to be used as part of the design, leaving the edges of the pieces visible.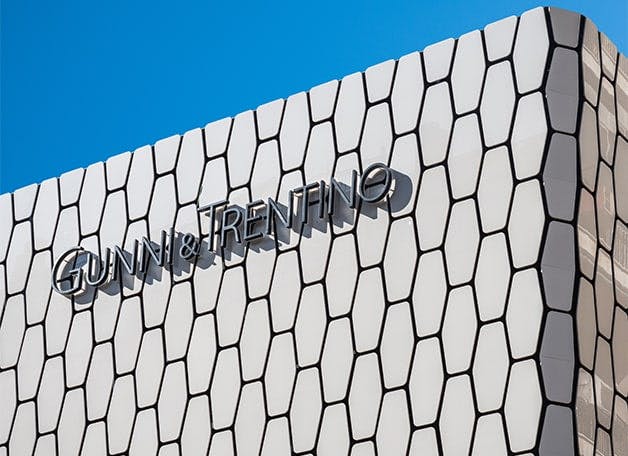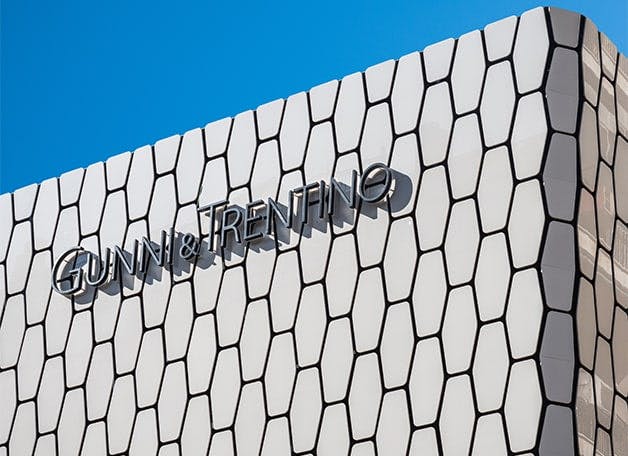 Adjustment of geometric complexities
The capacity of Dekton to be fabricated with simple or complex cuttings makes it an ideal material to cover difficult shapes. This allows it to be perfectly adapted to uneven areas.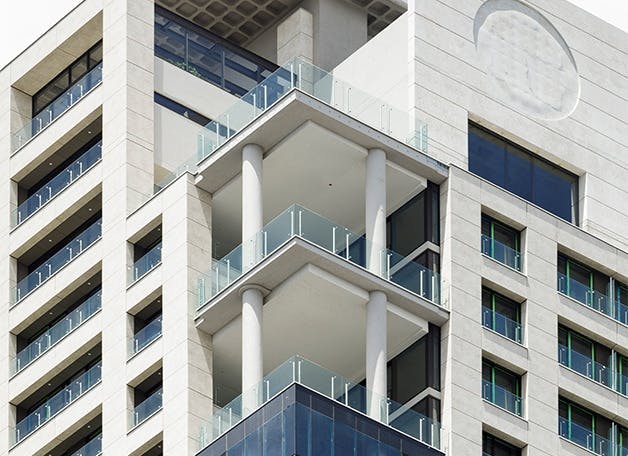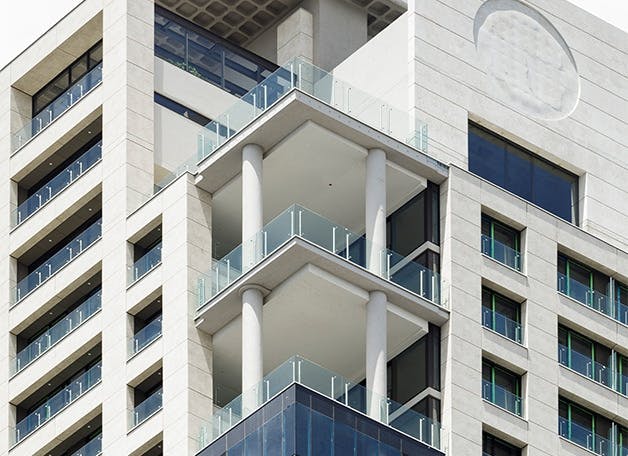 High transitions
The lower part of façades is the area that's most prone to impact.
The variety of thicknesses used in Dekton allows for the use of thicker pieces in the lower area and finer pieces in the upper one, maintaining the homogeneity of the set and giving each section the necessary technical characteristics.
Do you need help with a project?
Contact our specialists for advice
Do you need help with a project?
Contact our specialists for advice
Featured Façade Projects
Discover all the details of avant-garde architectural projects made with Cosentino materials
Request a visit from a Cosentino representative
If you would like to receive a free sample or tailored advice, please fill in the form.
¡Vaya! No hemos podido localizar tu formulario.