Top Homes
Dekton for an integrated façade and outdoor kitchen in this private home in France
Viana Menuiserie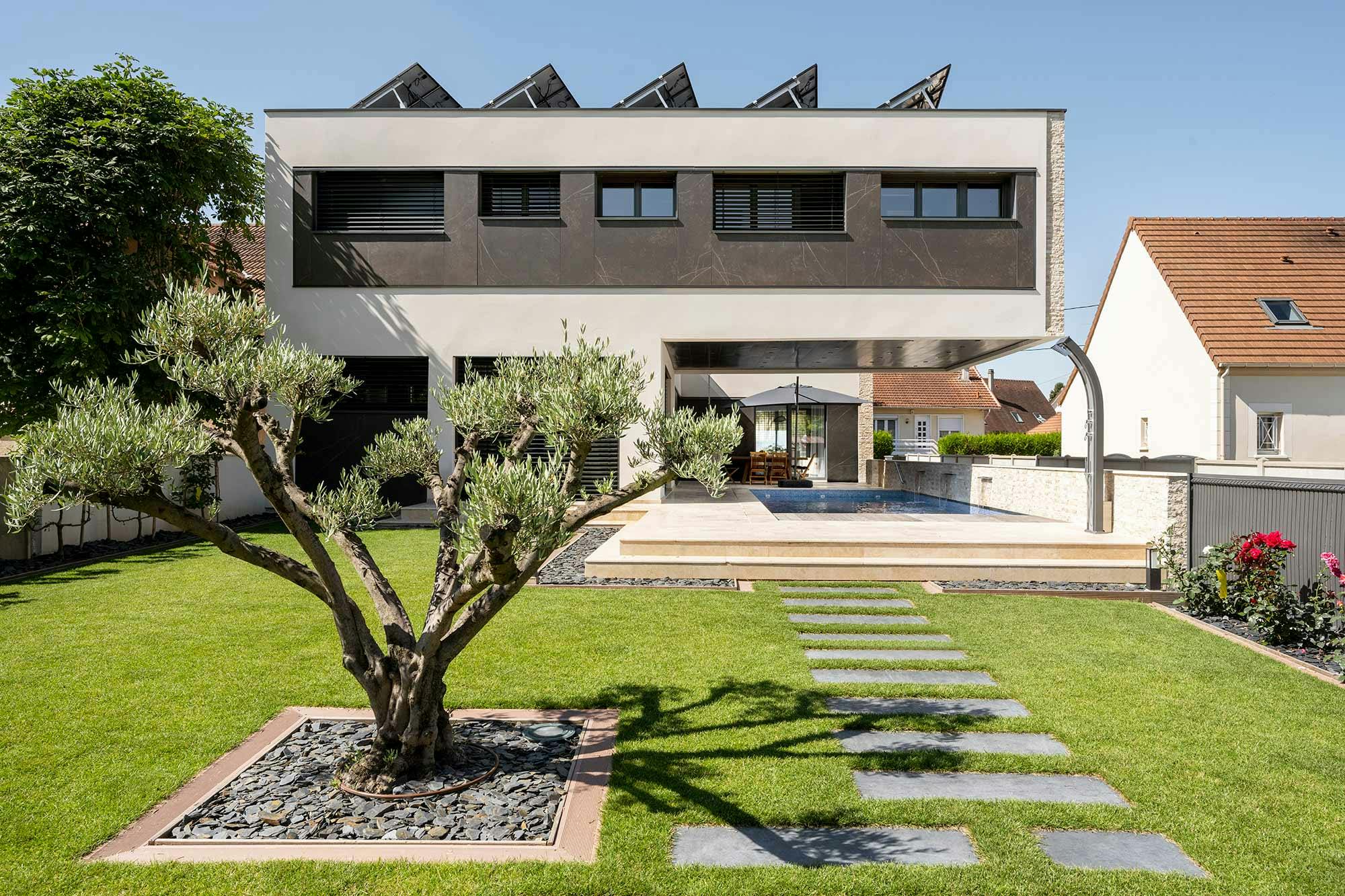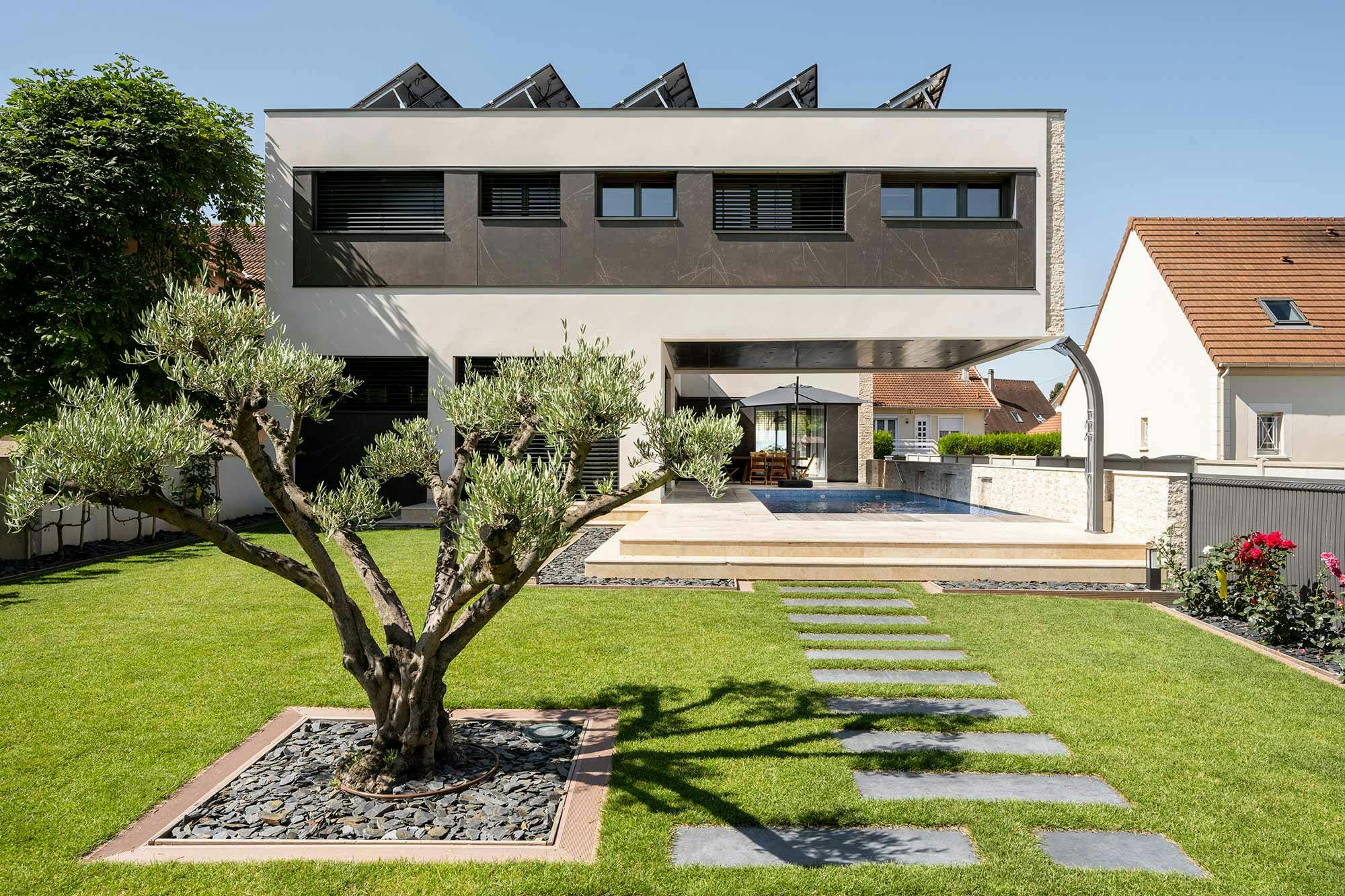 Location
Villemoisson-sur-Orge (France)
Application
Façade, worktops
Architecture/Design
Viana Menuiserie
Located in the French region of Orge, this private home defies traditional style through contemporary design and a precise and strong architectural concept. The owner wanted a durable and visually powerful material that would set his home apart from neighbouring homes. Like a good craftsman, he sought to achieve the beauty and design of natural stone but without the weaknesses of this material, something that Dekton successfully achieved.
Its Dekton-clad façade gives the house a unique character, making it stand out from the surrounding architecture and giving the house a great personality on its exposed side. In addition, it also meets the owner's requirements as it is resistant to stains, weather elements, UV rays and scratches.
After visiting Cosentino's headquarters and learning about the variety of possibilities offered by Dekton, the owner instantly fell in love with this surface, choosing Kelya from the wide range of colours available. Inspired by dark marbles with light veins, Kelya gives the façade a timeless and unique look.
For this façade clad in 12 mm Kelya panels, a hidden mechanical fixing system using Keil undercut screws (DKT1) was used. This system is ETA and CSTB Avis Technique certified. It is a high performance system that allows for full slab format and fully customised cuttings.
The use of a non-visible fixing is one of the main reasons for its choice in private dwellings, where the use of a visible fixing would be visually more conspicuous. Furthermore, its use in combination with a façade finished in mortar makes Dekton stands out as the main element of the façade.
In perfect balance with the façade, the garden table and the entrance door, both in Dekton Kelya, enhance the contemporary look of the house. In his infatuation with Dekton, the owner also chose this surface for the kitchen worktop and island. In this case, the colour chosen was the elegant and classic Aura 15, a shade inspired by Calacatta and Carrara marbles.
Cosentino's materials used in this project
Explore Similar Case Studies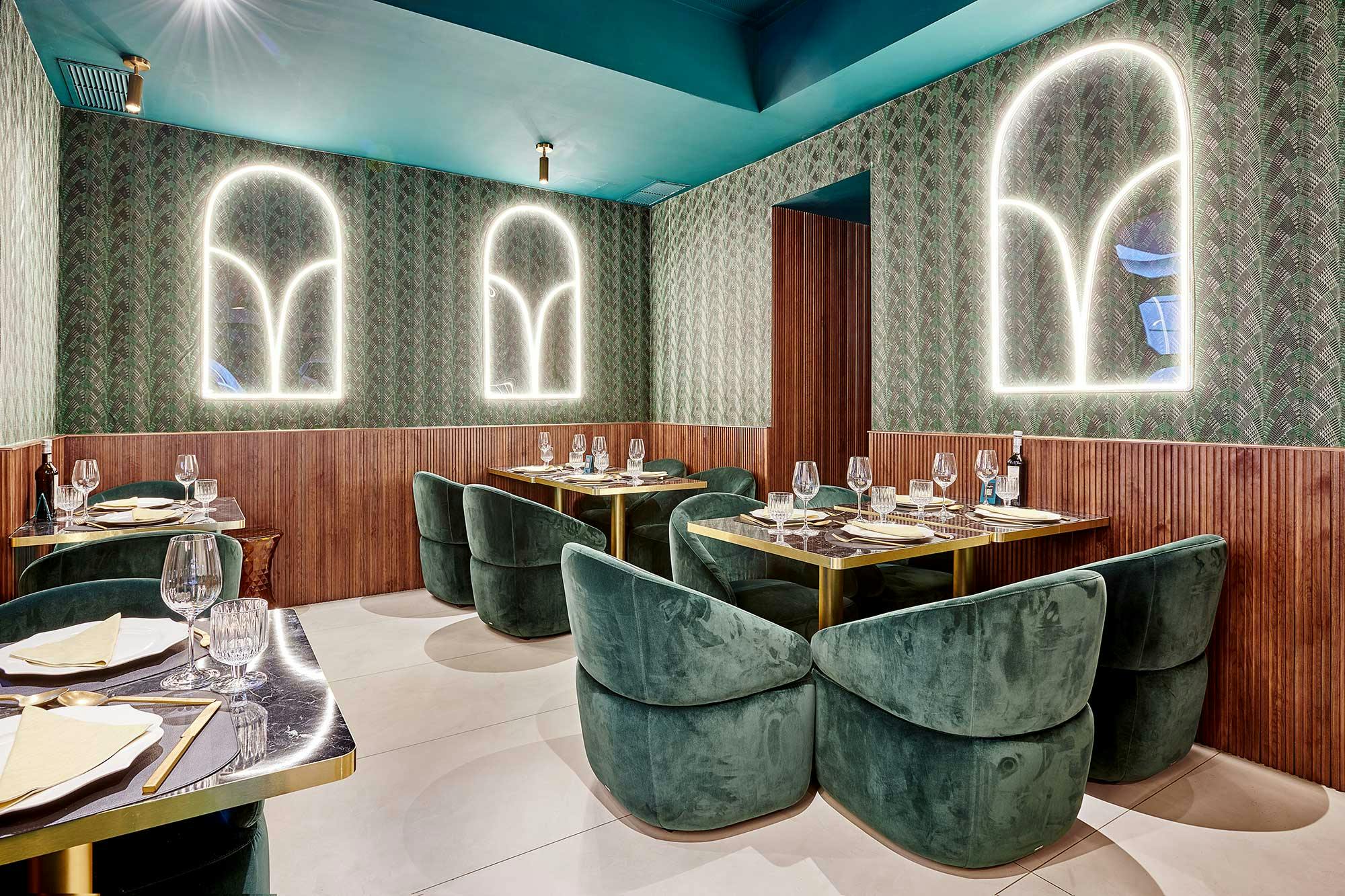 Dekton gives character to the bar and the organically shaped ceiling of this unique restaurant in Valencia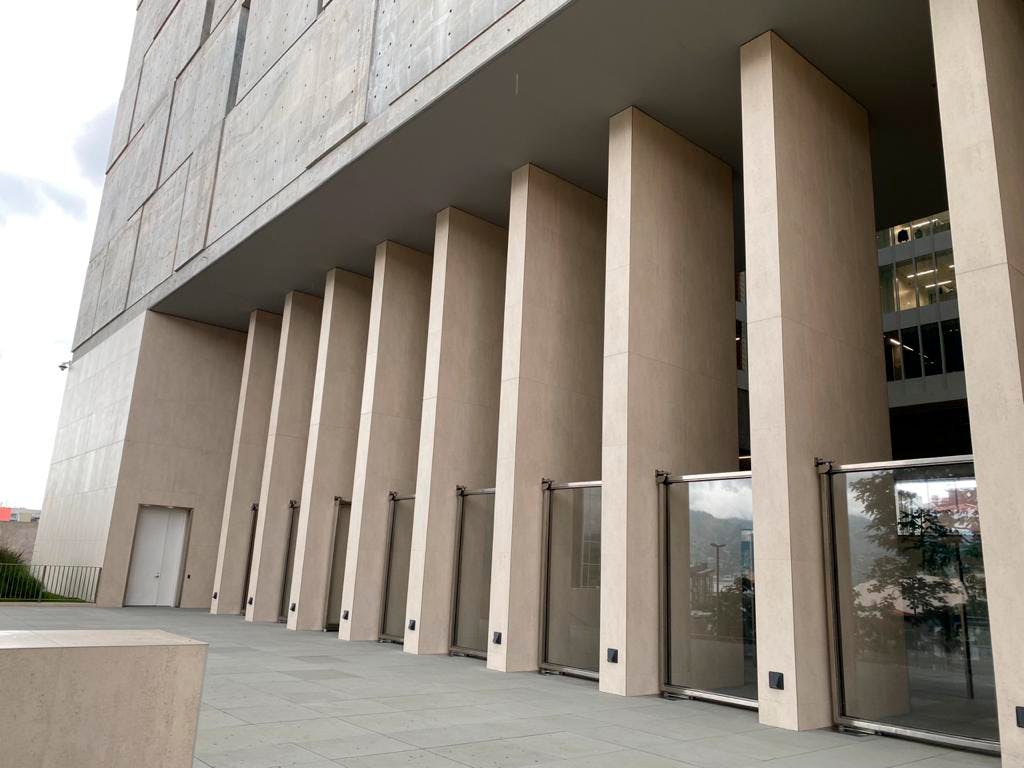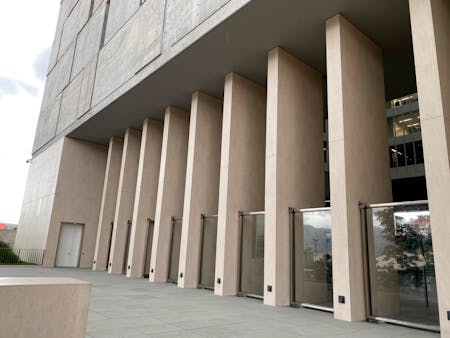 Dekton shapes the powerful façade of the Costa Rican Legislative Assembly building, winner of the Macael 2021 Award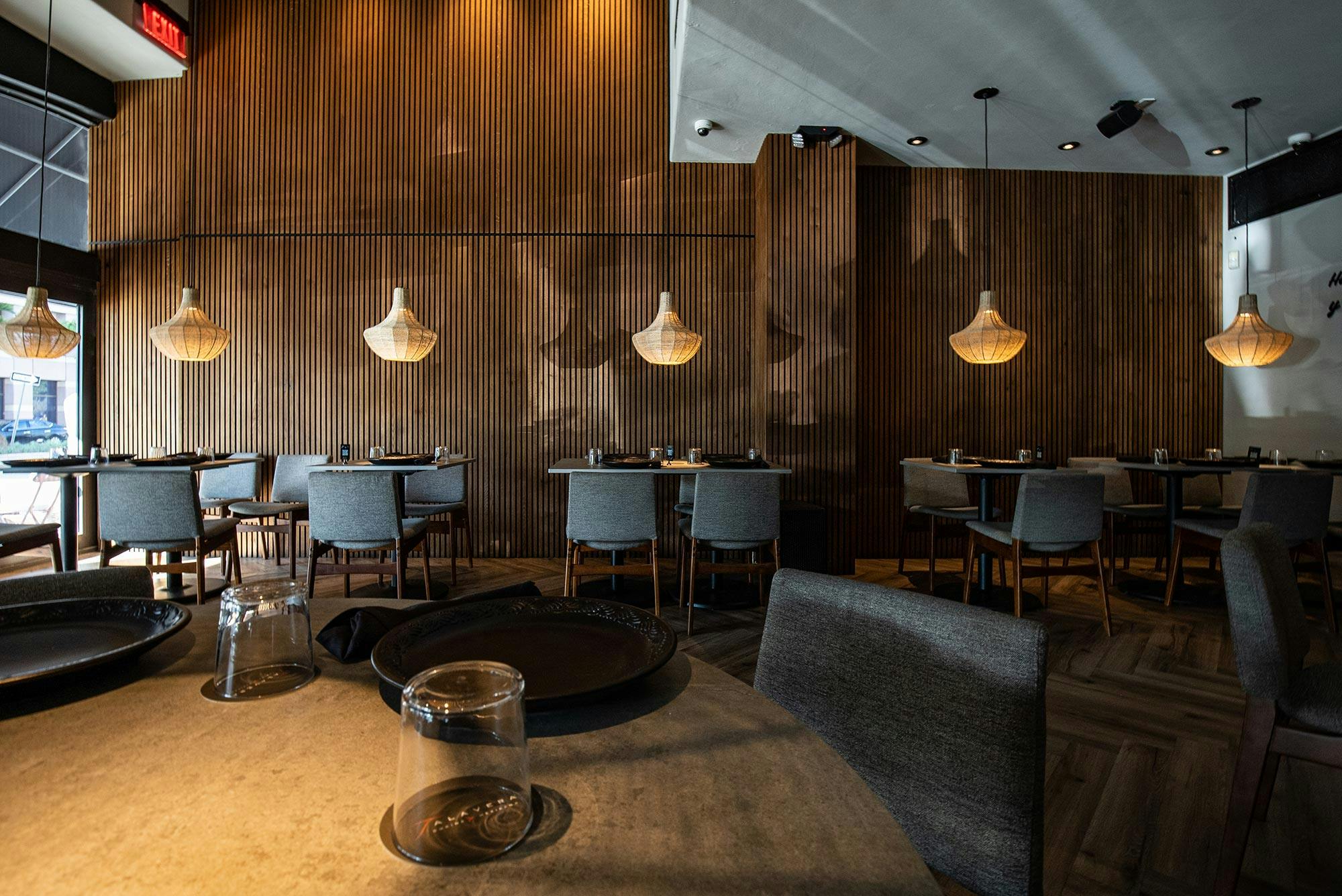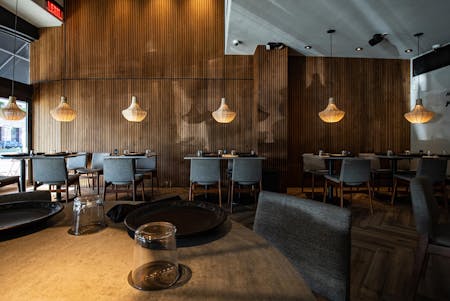 Talavera Restaurant (Florida) chooses Dekton for their interior and exterior tables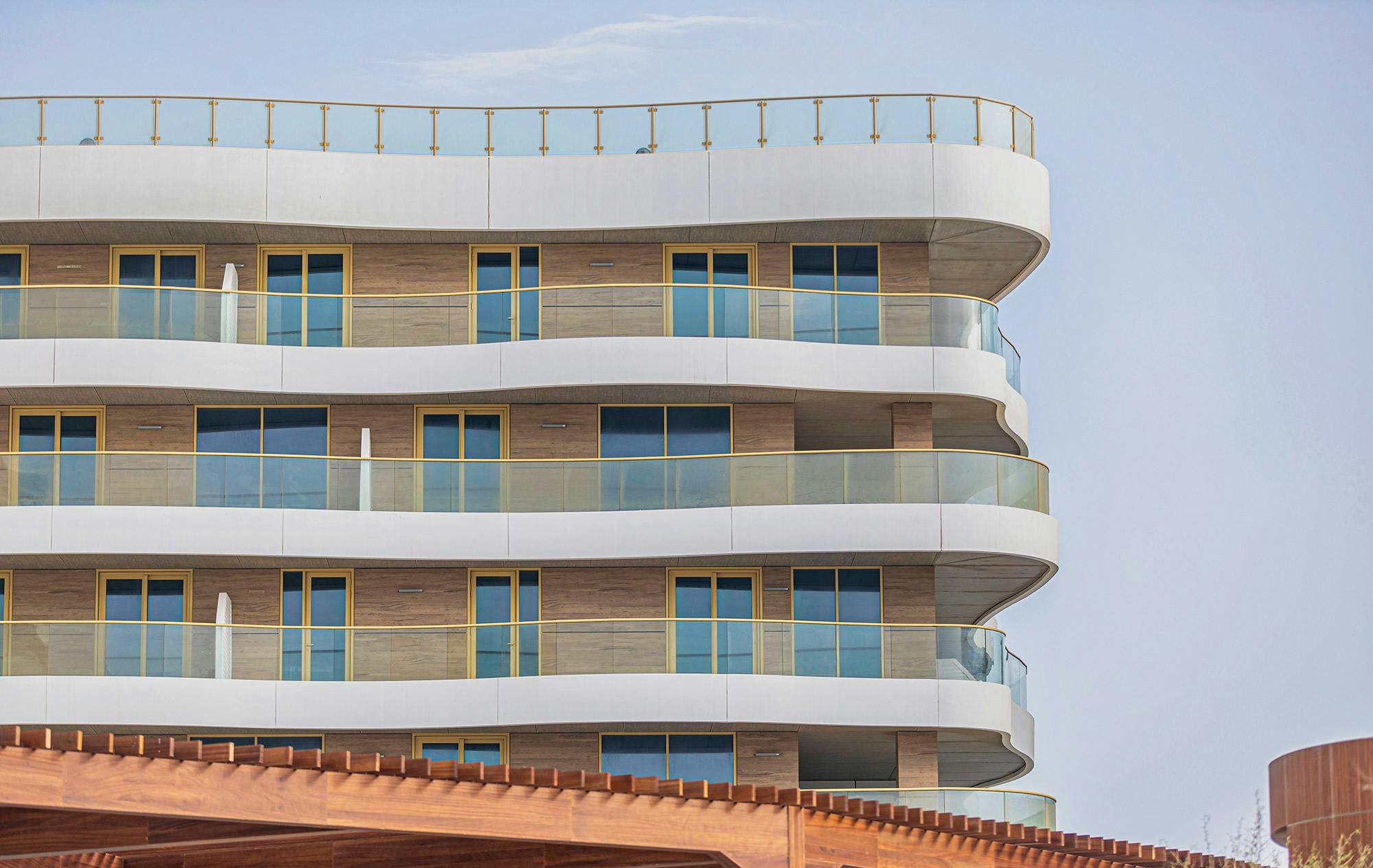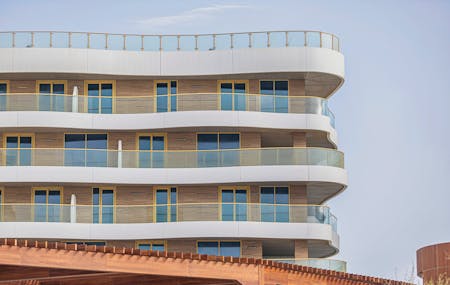 The largest façade project in the world featuring the Dekton ventilated system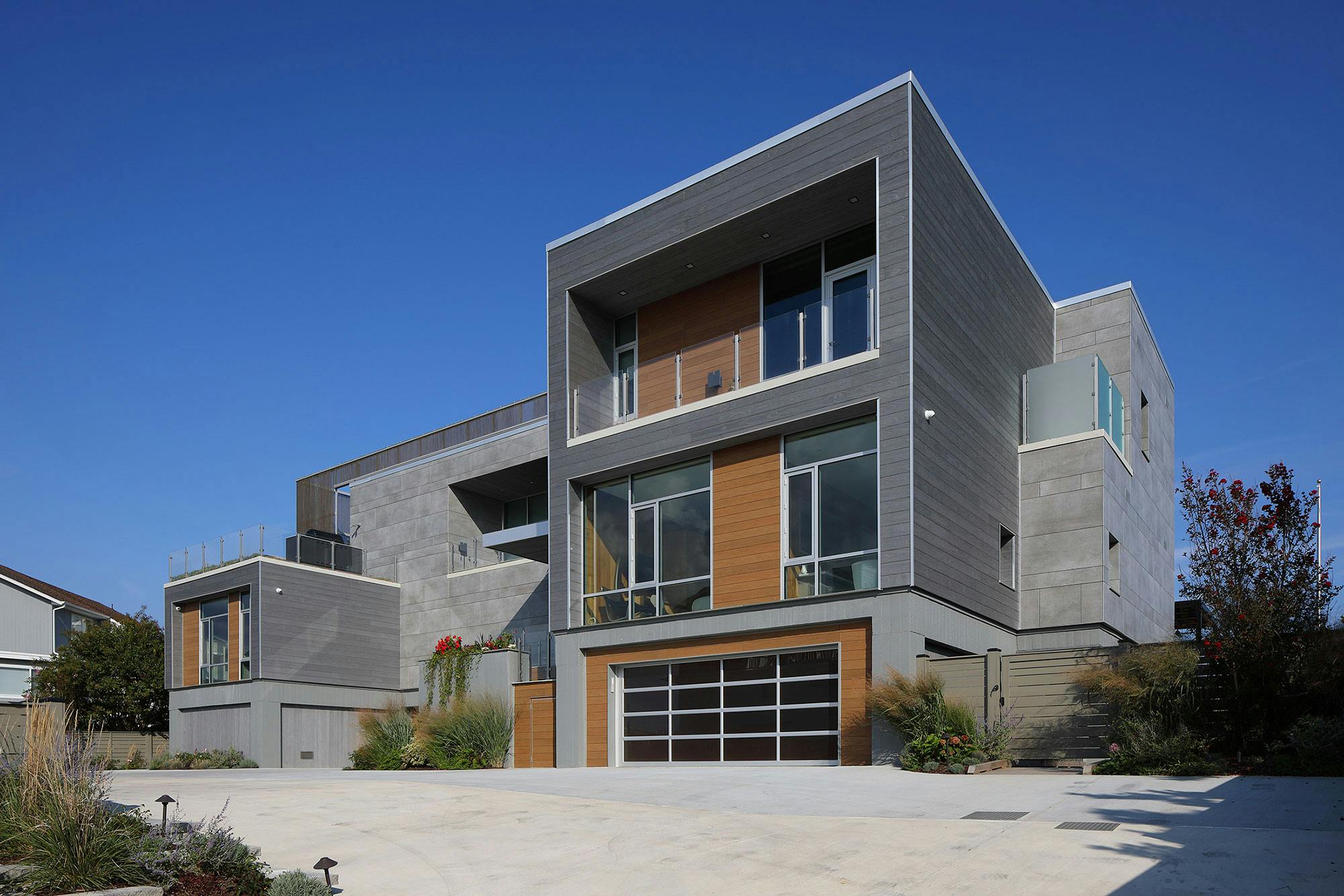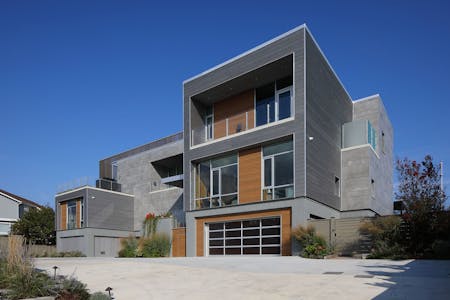 This stunning Long Beach Island home offers unobstructed views of the ocean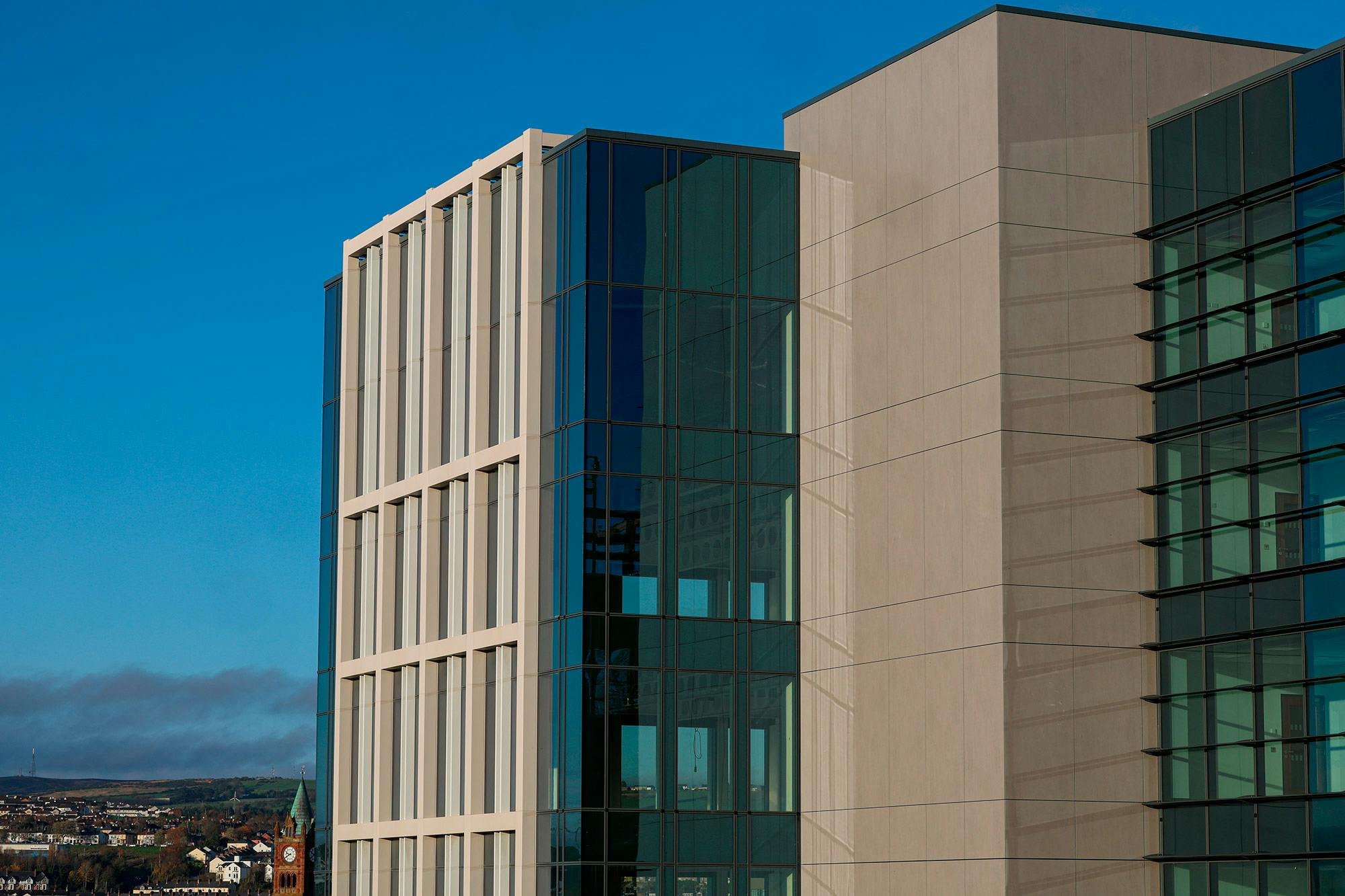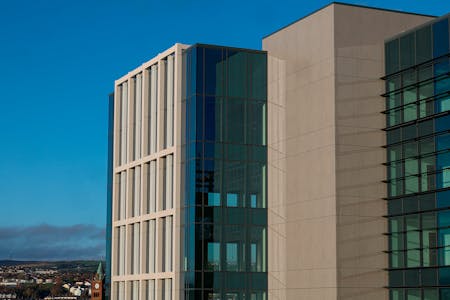 Dekton, selected for commercial property façade in Northern Ireland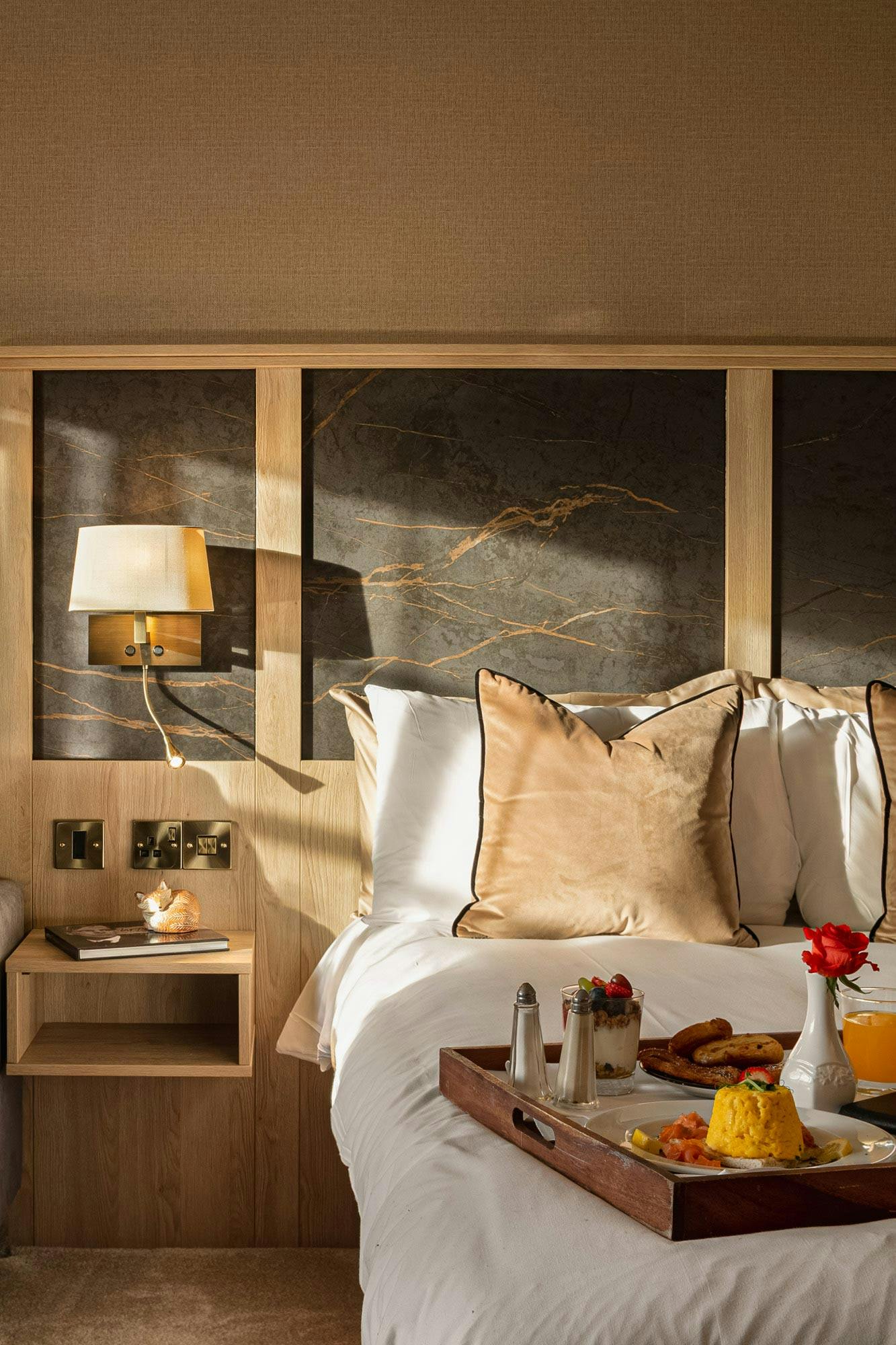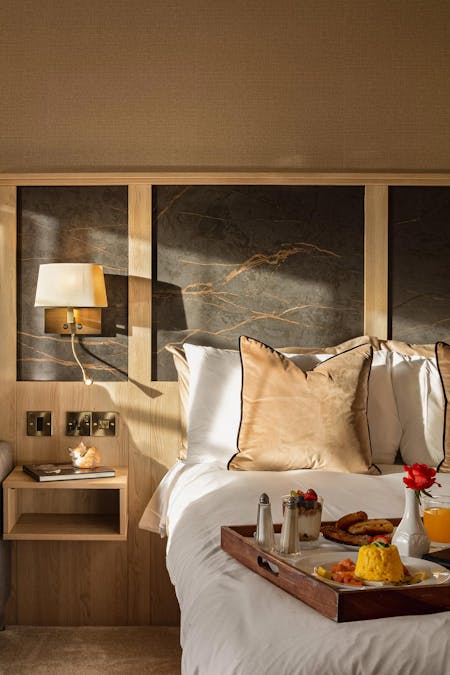 Heritage Hotel Gets A Modern Make-Over whit Dekton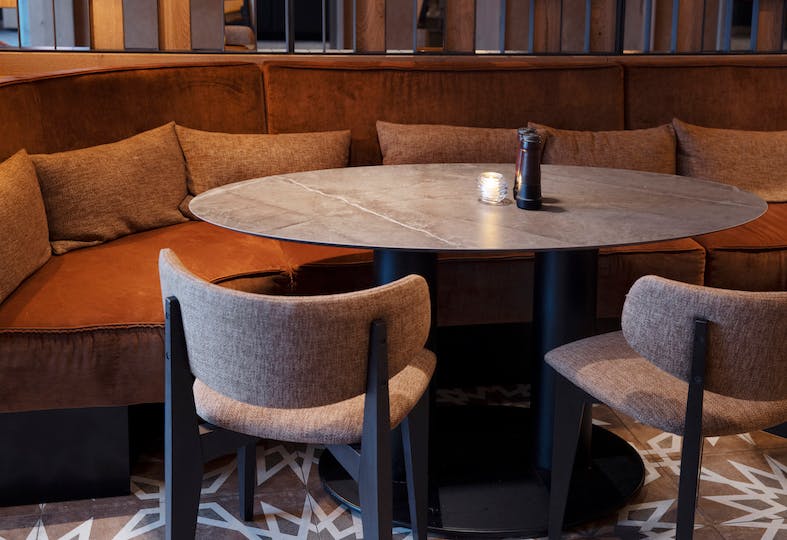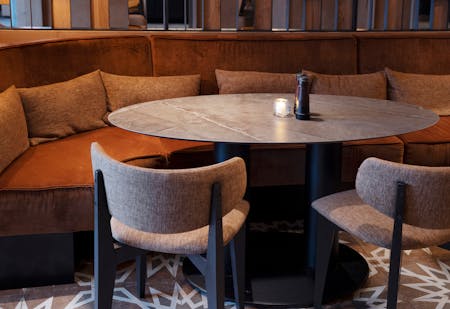 An iconic Oslo hotel turned into an ecological landmark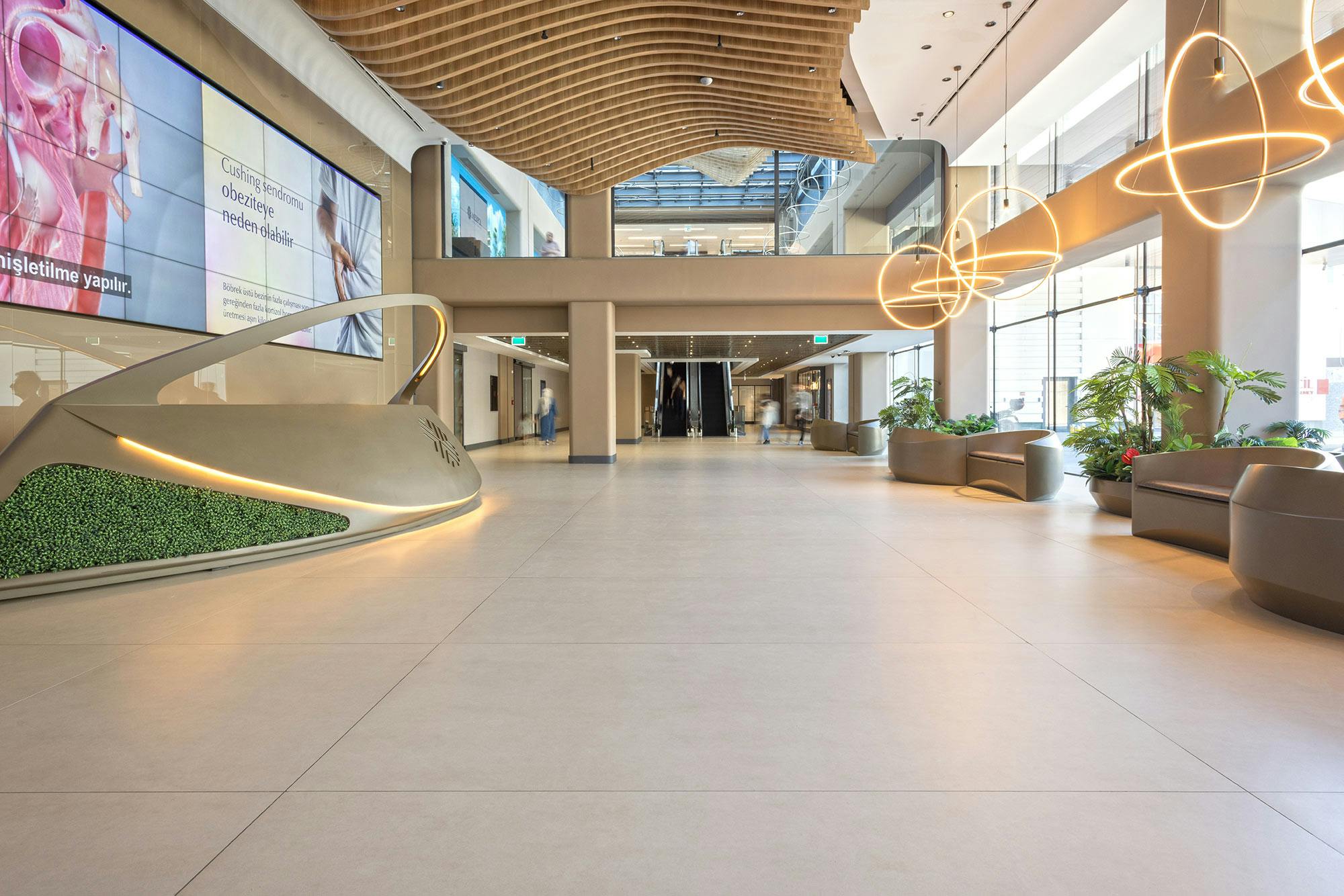 Dekton welcomes visitors in luxury at the entrance of one of Istanbul's busiest hospitals.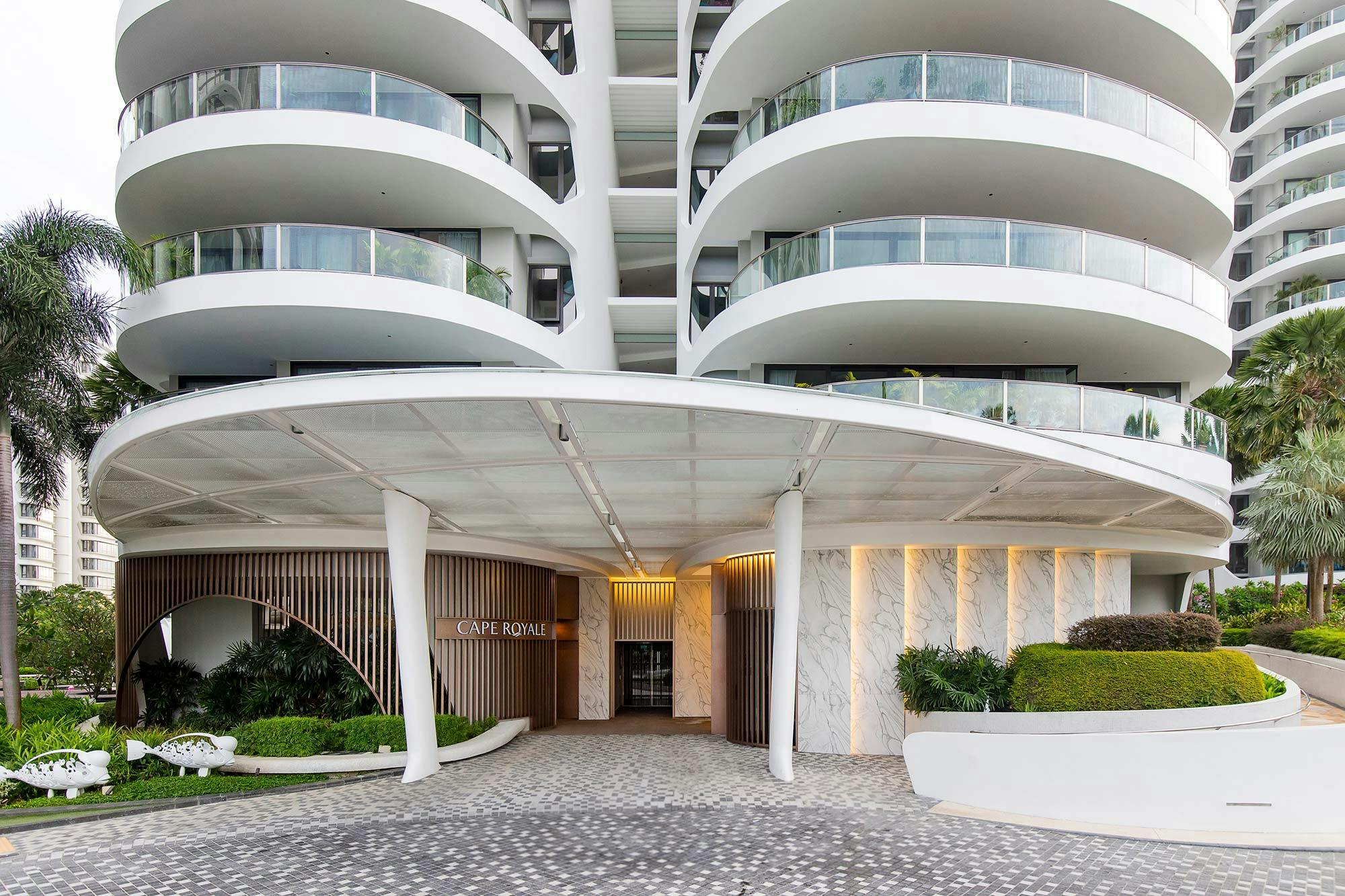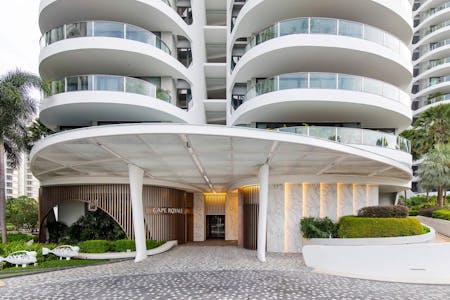 Dekton adds a new touch of elegance to the reception area of a luxury development in Singapore