Top Homes
Two bespoke tables in Dekton for an Instagram-worthy home
Danila Yönsini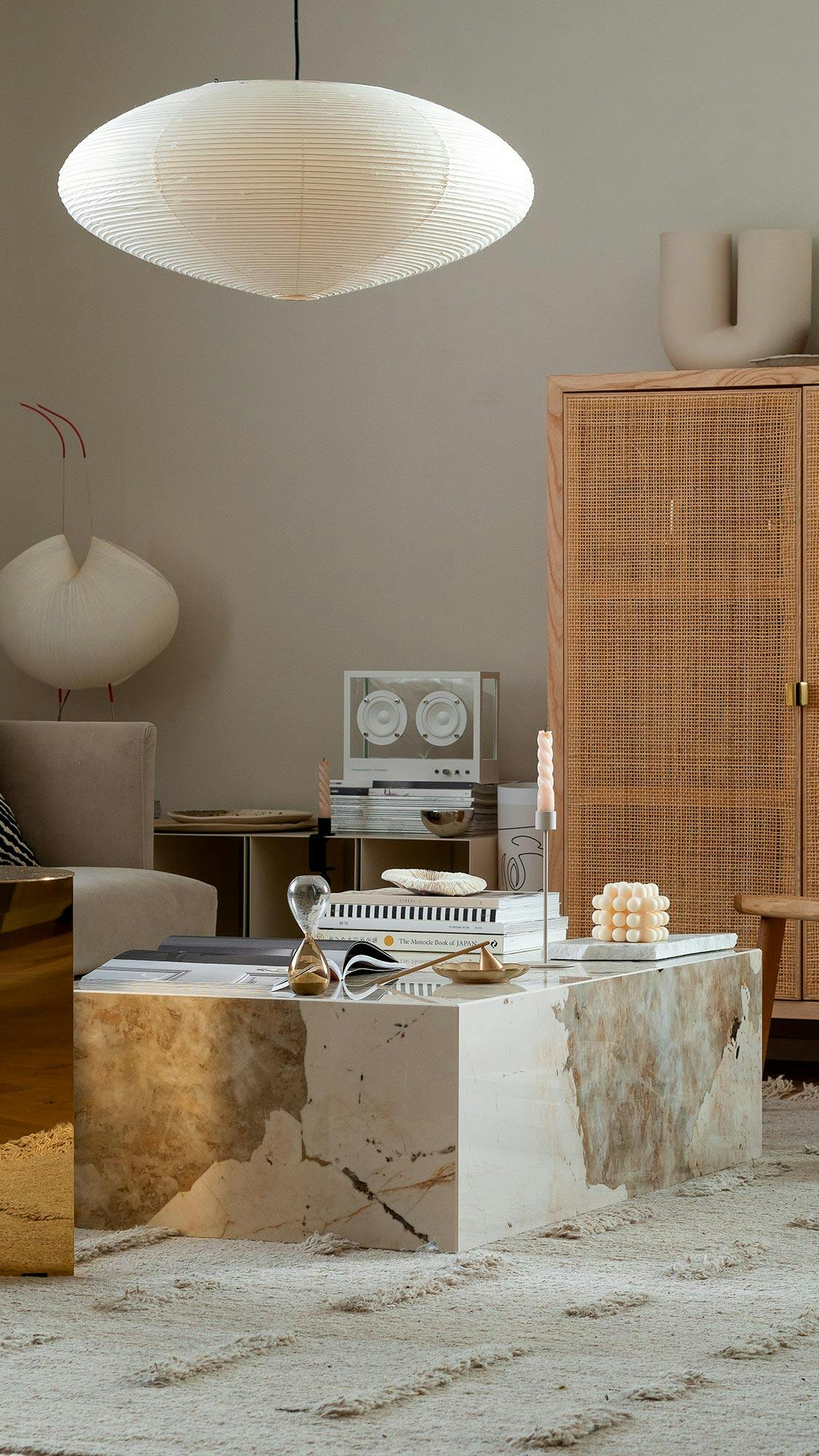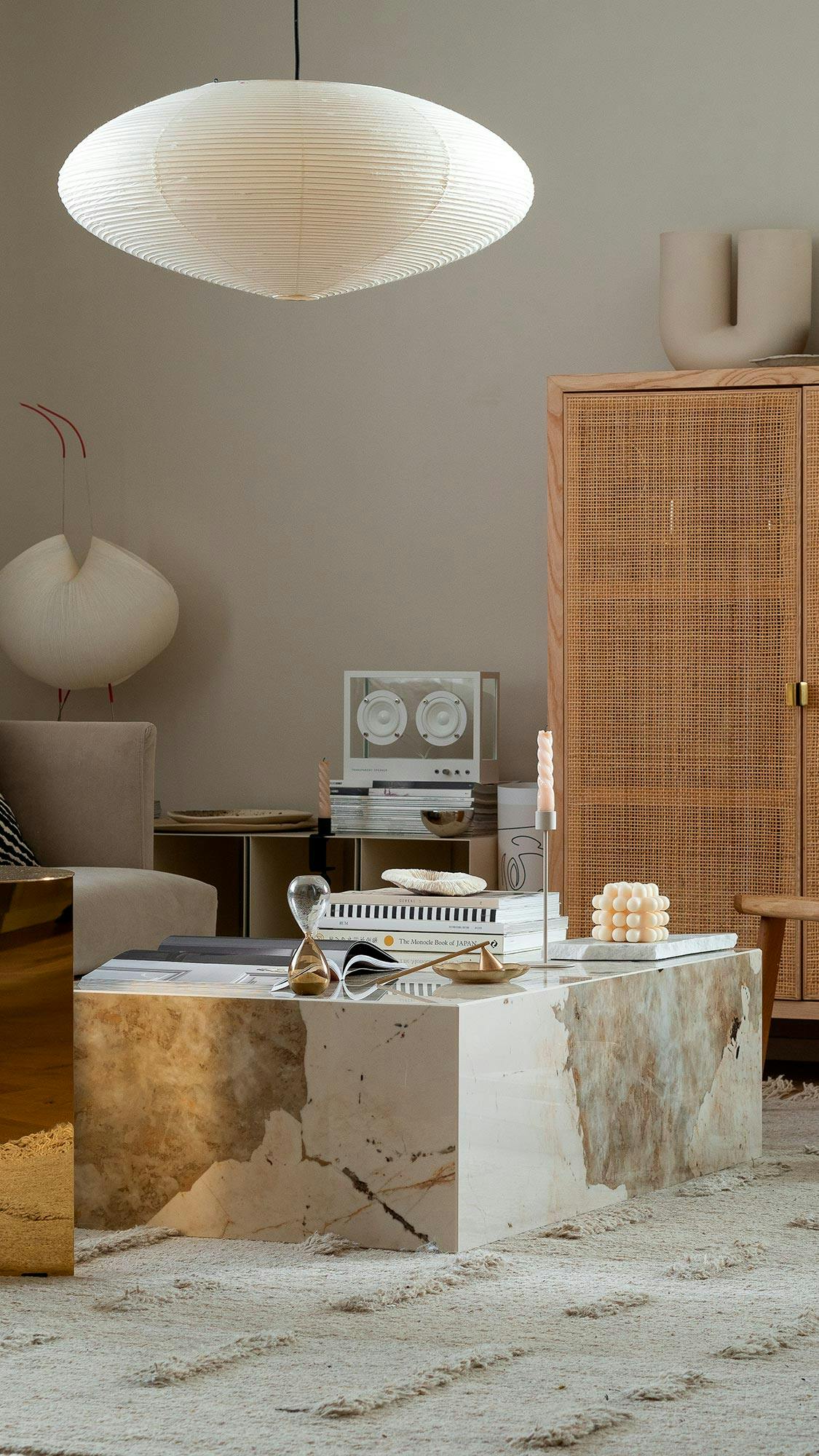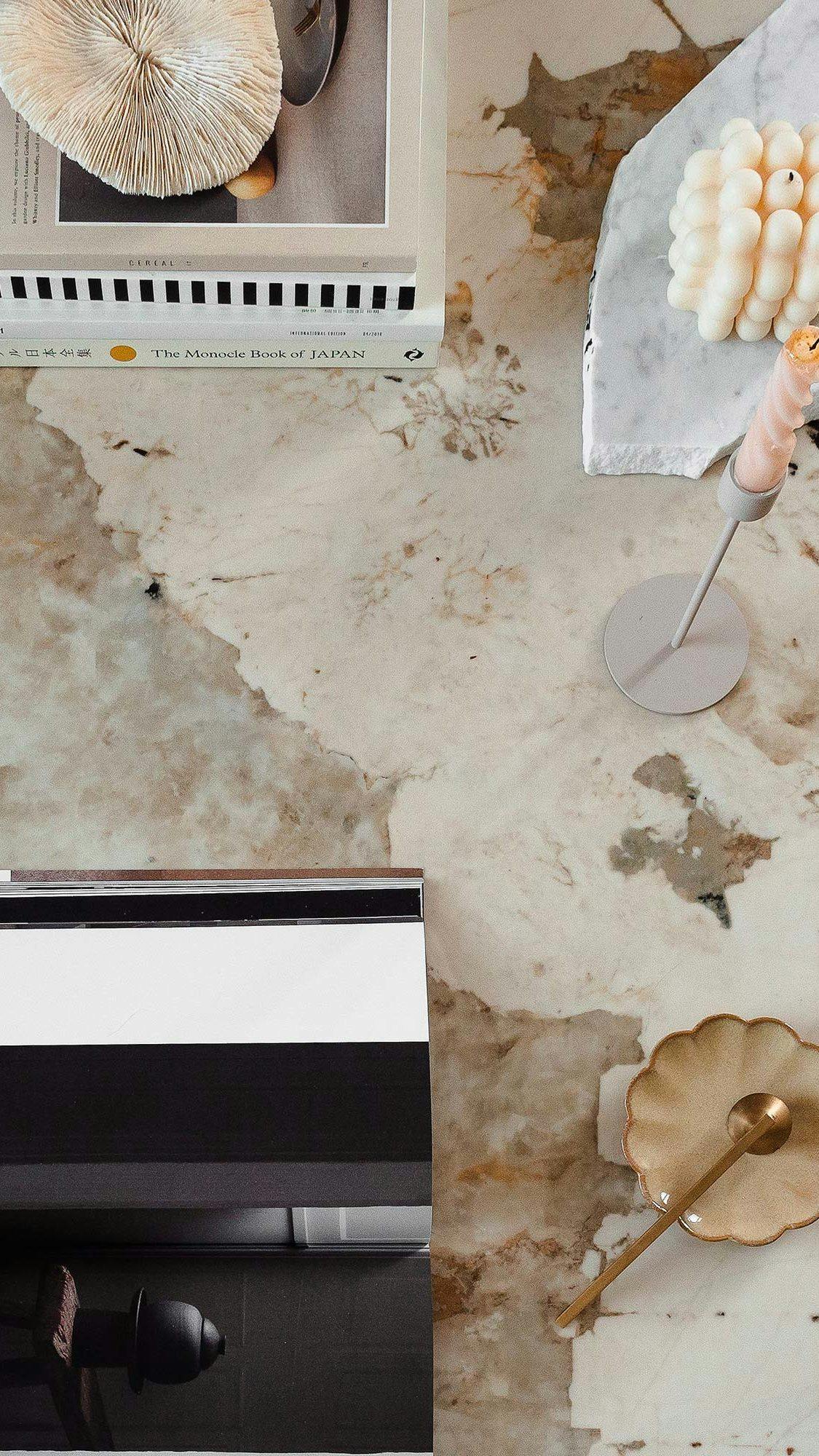 Architecture/Design
Danila Yönsini
Beautiful vases in all shapes, colours and sizes fill the home of Danish Danila Yönsini. In her Instagram profile, she defines herself as a "brand manager of a real estate company by day, crazy vase lady by night". Her obsession may be remarkable, but so is her good taste, her absolute devotion to beauty, her way of creating exquisite corners in her home.
That is why, after six fruitless months looking for a coffee table to renovate her living room, she came up with an idea: to create it herself. The main idea was to create a simple structure using a material as elegant as marble.
A refined design to suit the imagination thanks to Dekton
"I sketched a low, rectangular-shaped, simple coffee table. I wanted it to be made from a material similar to marble, but not real marble, as its porosity kind of scared me. I fell in love with Dekton Khalo, and thought that a table in that material would be really wonderful and spectacular", says Yönsini.
Without a second thought, Danila handed over her pattern to stone manufacturer Ylämaan Graniitti, who had it ready in record time. Now, laid out on a warm, light-coloured rug and surrounded by a grey sofa and an armchair and pouffe in white wool bouclé, it decorates the living room. And, of course, a different vase adorns the table every day.
"I am interested in Scandinavian design, natural tones and materials and eco-friendly products. I have a distinctive style of decorating and I capture beautiful moments of my interior spaces in photos", explains Yönsini, whose creativity has earned her nearly 30,000 interior design-loving followers on Instagram.
A dining table in Dekton Khalo: a dream come true
After a month enjoying the soft touch of Dekton Khalo, its noble design and benefiting from its multiple advantages – resistance to scratches, impacts, water, stains, extreme temperatures…–, Yönsini wanted to make one of her unfulfilled decorative dreams come true: to create a new dining table.
After a long design process, stone manufacturer Ylämaan Graniitti cut a large Dekton Khalo piece and created a round top out of it. Underneath the ultra-compact Dekton surface, and at its centre, a structure in the form of three separate rounded legs made of walnut veneer designed by Yönsini and manufactured by a carpenter was fitted.
This refined, sculptural base allows several diners to fit around the table and the chairs to slide in and out from under the table with ease, which were the main aims of Yönsini's project.
"The dining table, also in Dekton Khalo, features a slightly different pattern to the coffee table, and its colour couldn't make me happier! Dekton is also the perfect material for this new creation, as it repels stains, withstands high temperatures and does not scratch", the decor enthusiast concludes.
Cosentino's materials used in this project
Explore Similar Case Studies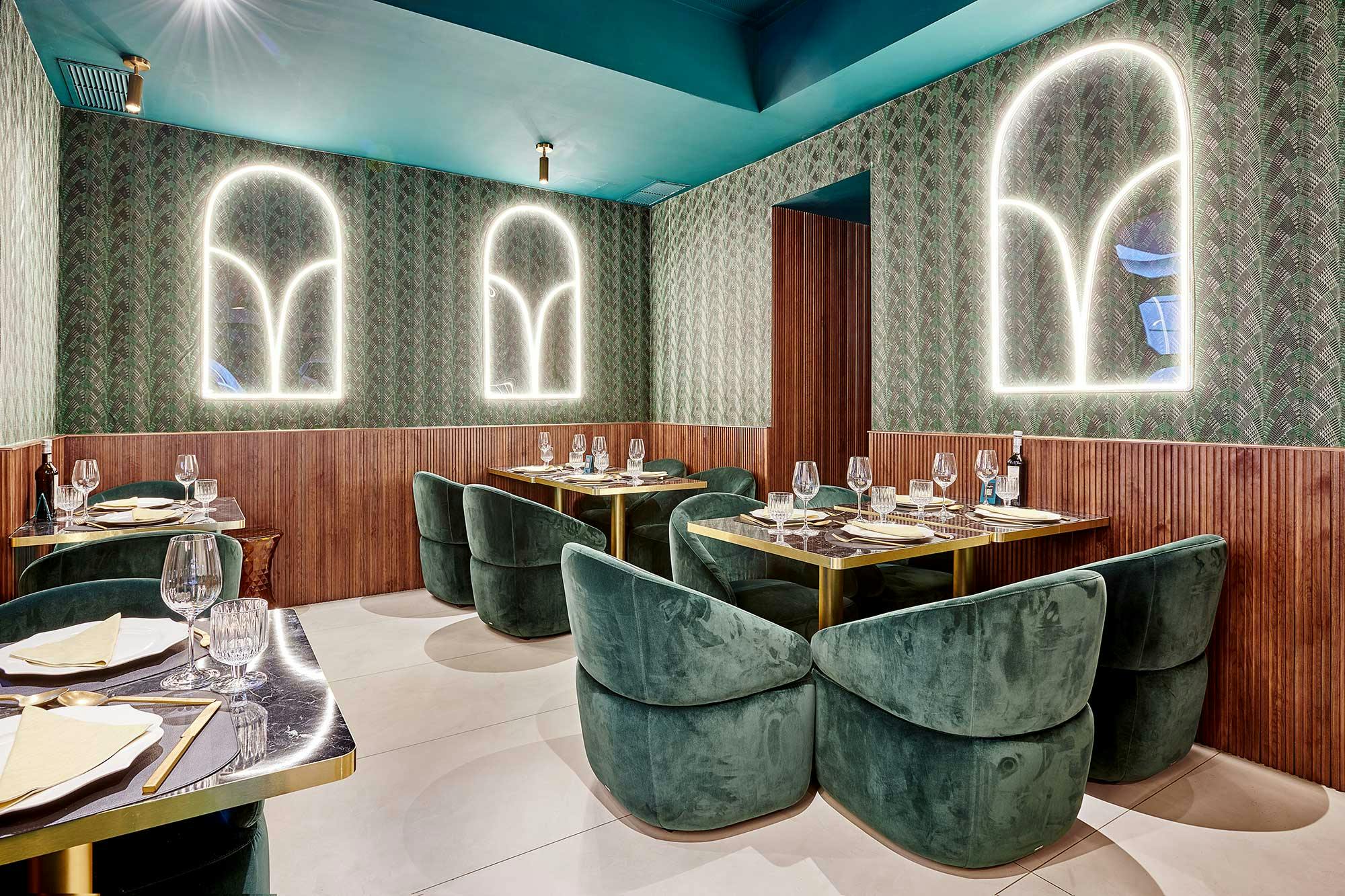 Dekton gives character to the bar and the organically shaped ceiling of this unique restaurant in Valencia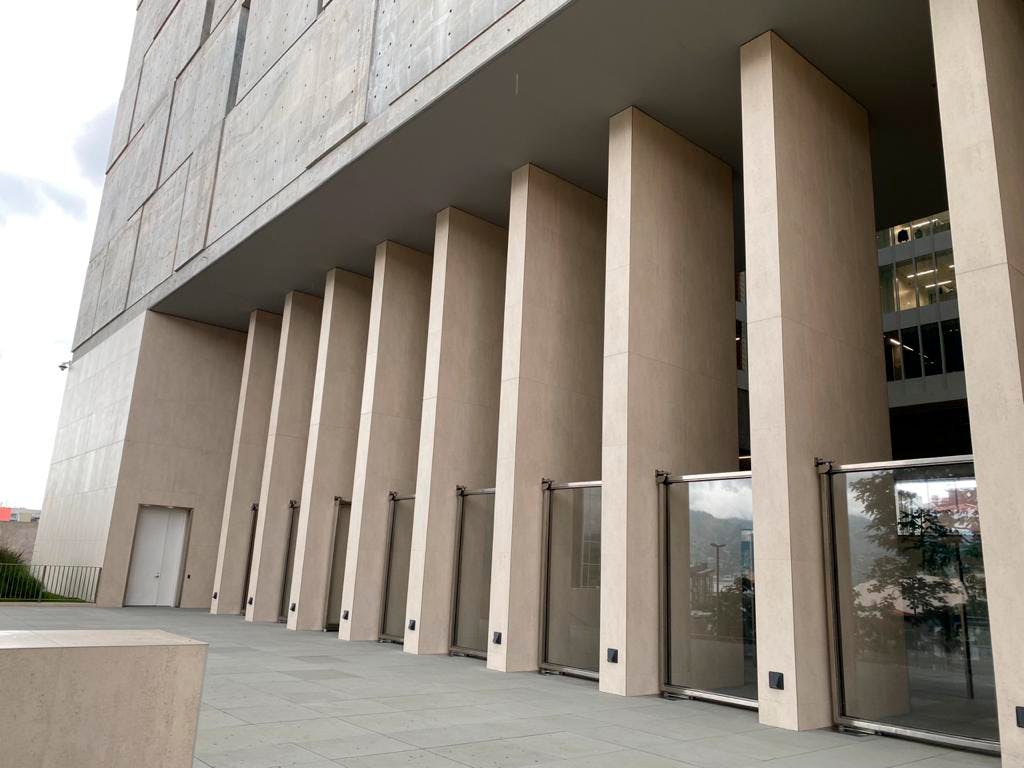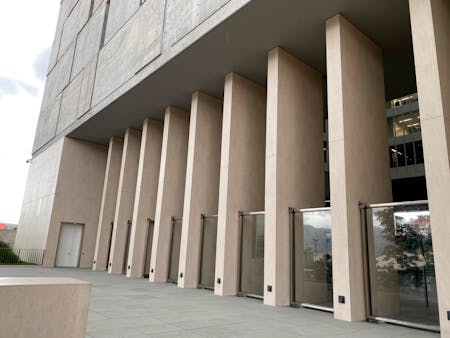 Dekton shapes the powerful façade of the Costa Rican Legislative Assembly building, winner of the Macael 2021 Award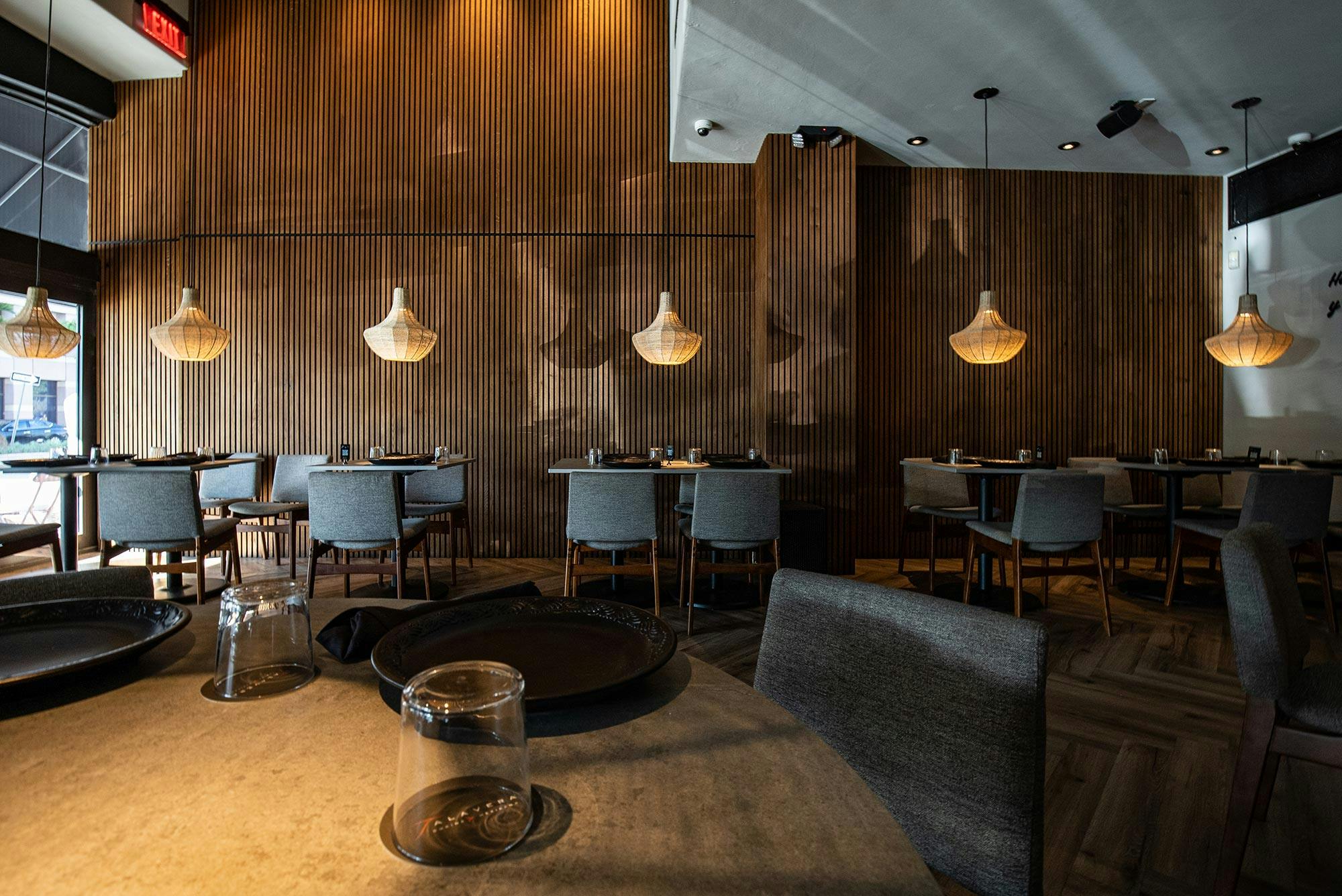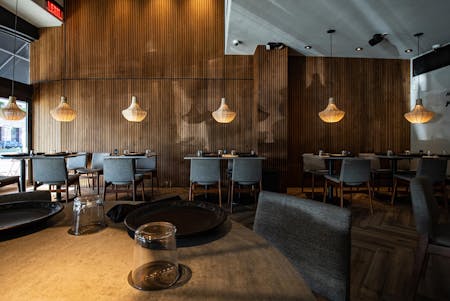 Talavera Restaurant (Florida) chooses Dekton for their interior and exterior tables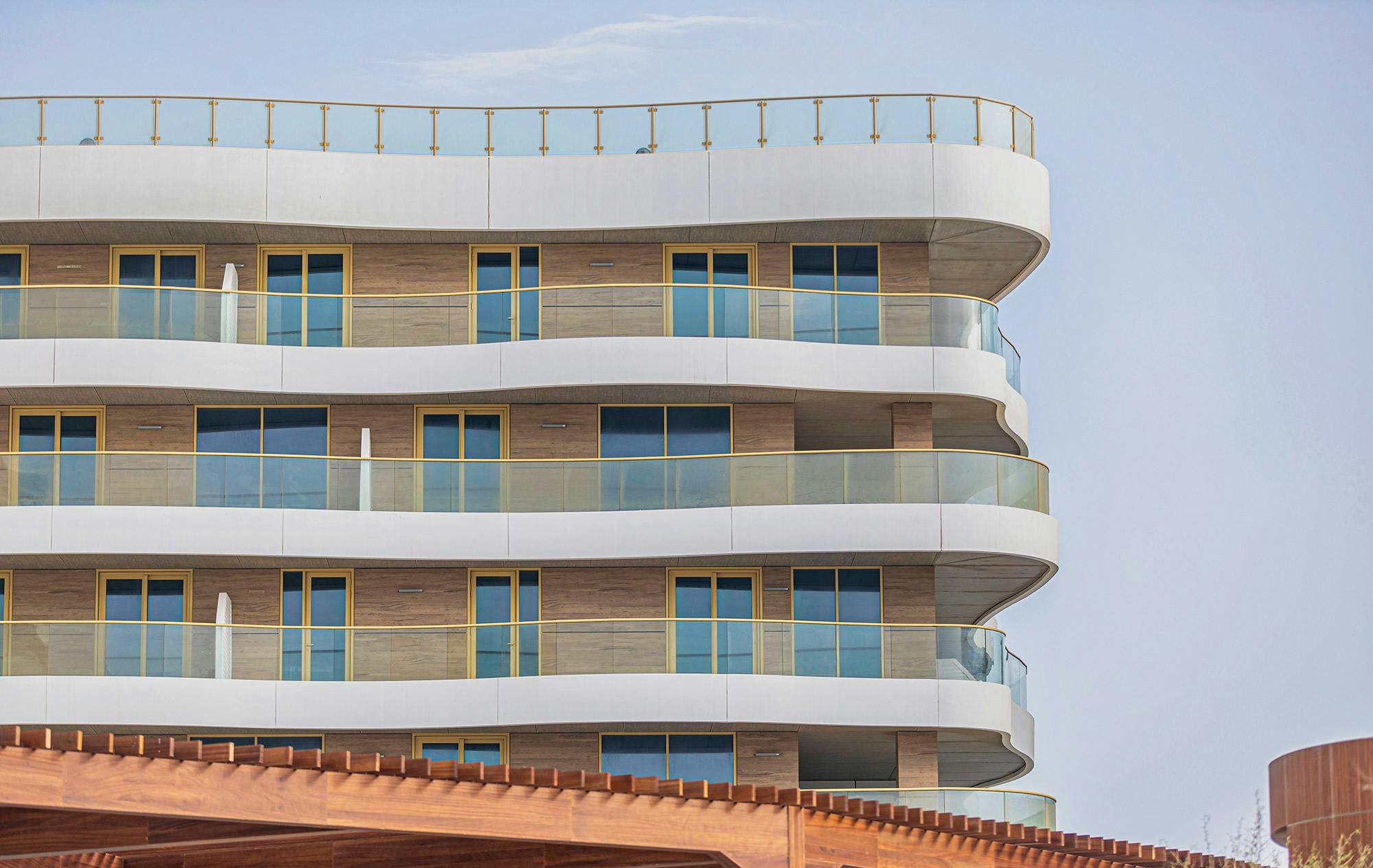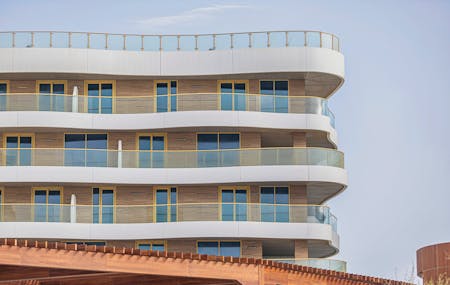 The largest façade project in the world featuring the Dekton ventilated system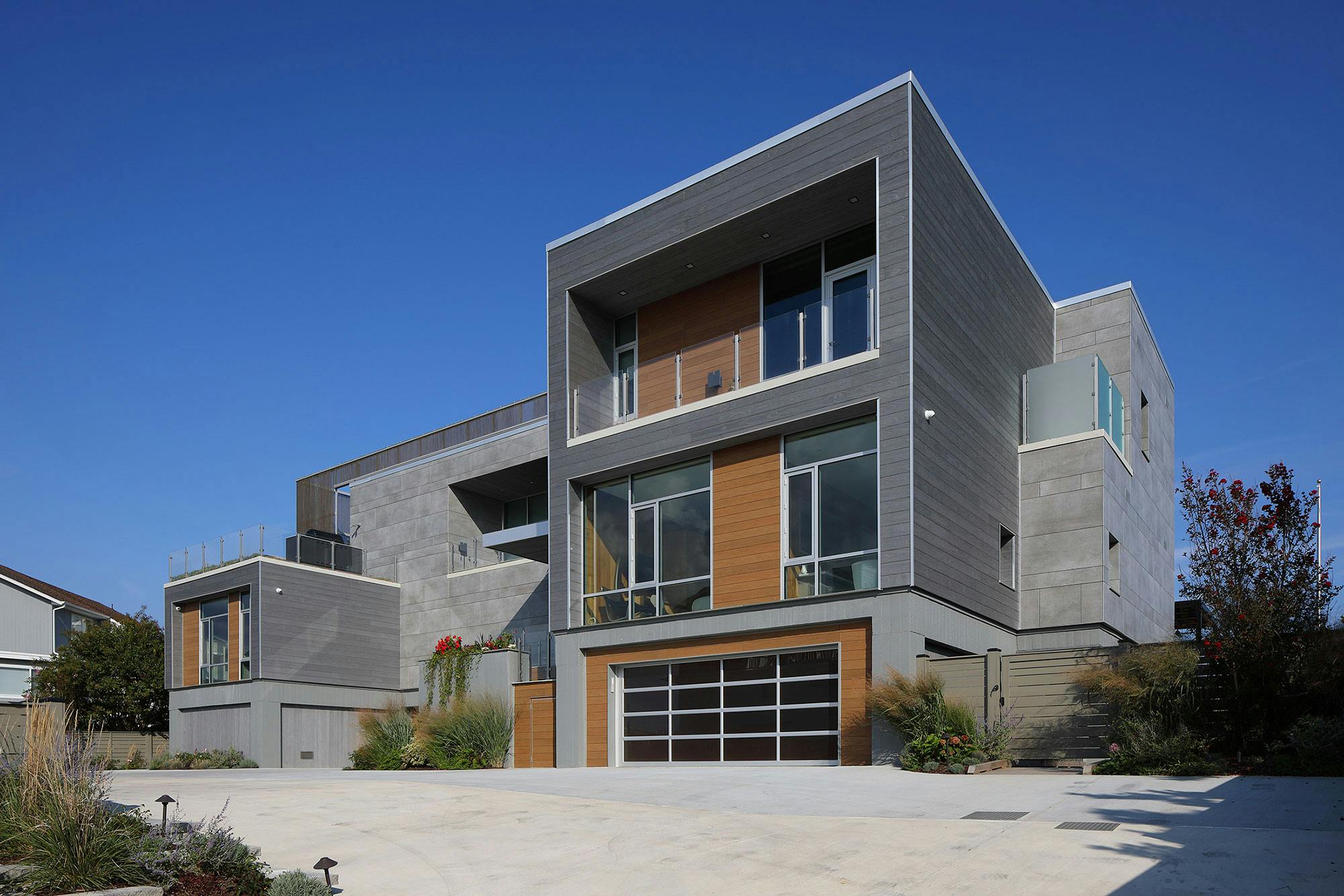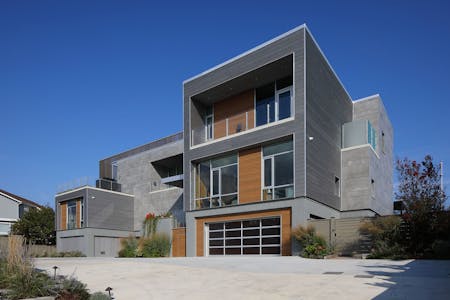 This stunning Long Beach Island home offers unobstructed views of the ocean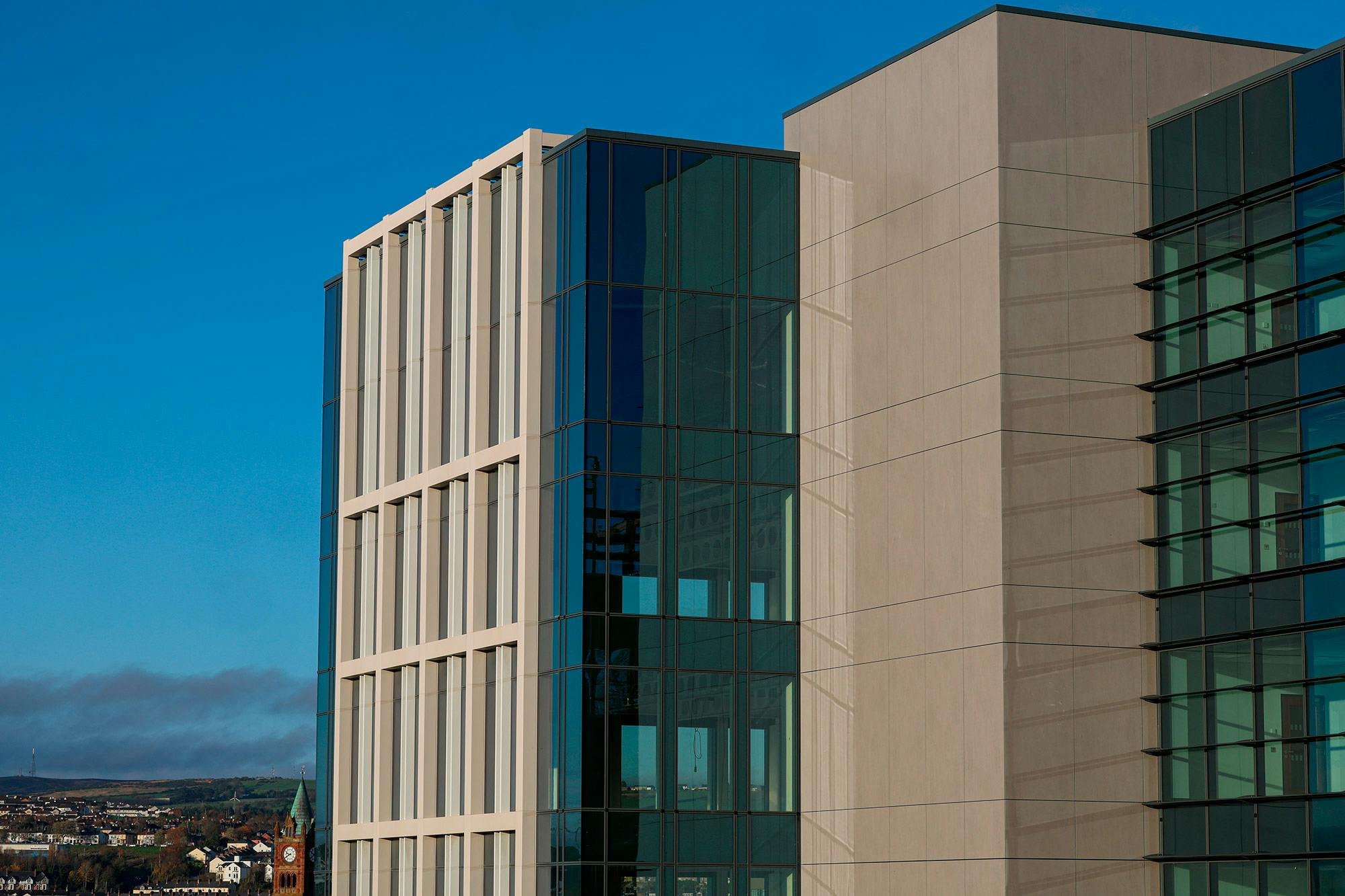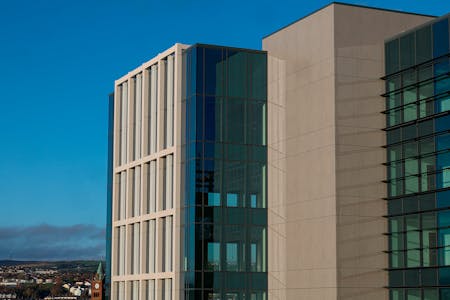 Dekton, selected for commercial property façade in Northern Ireland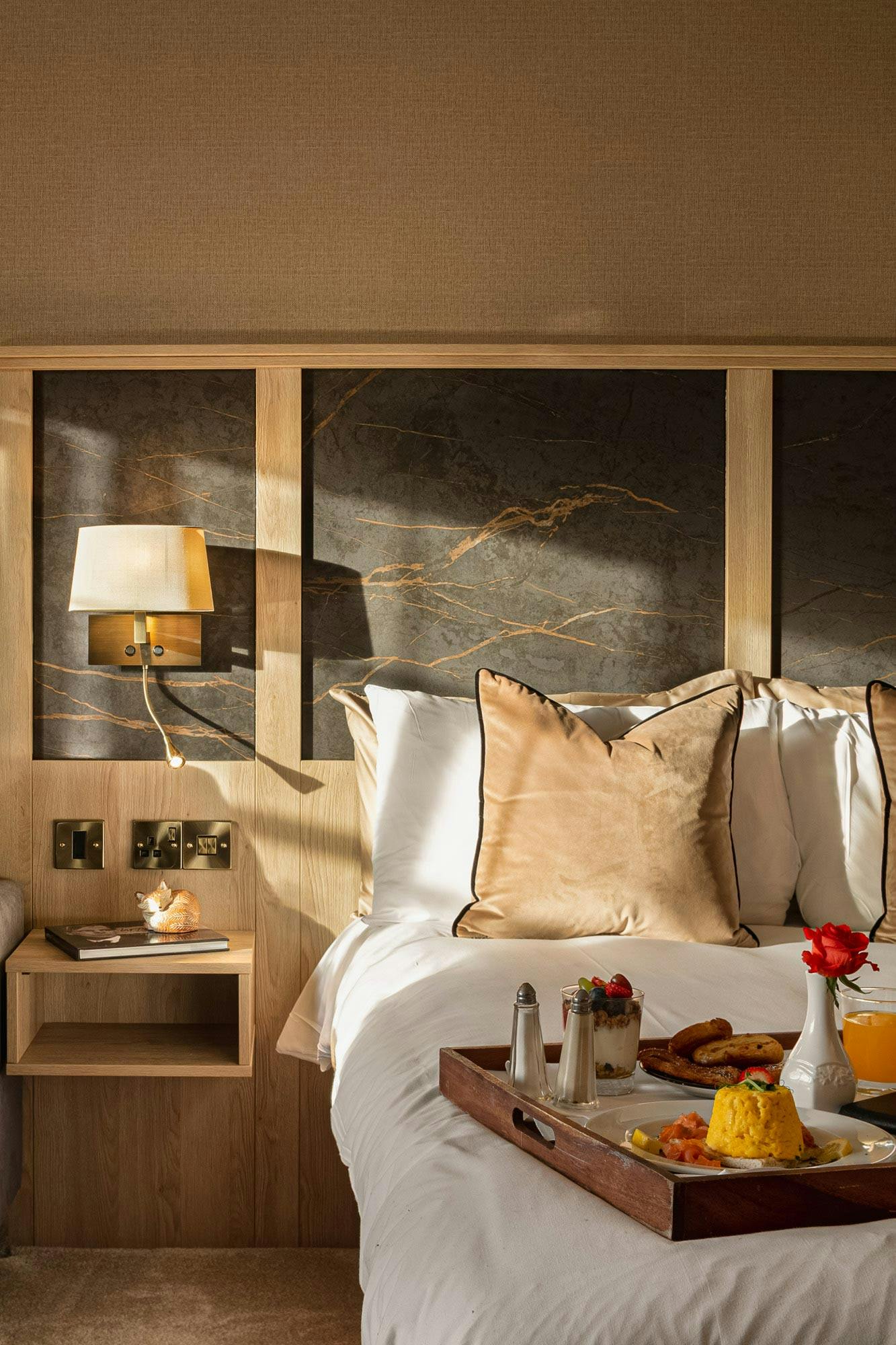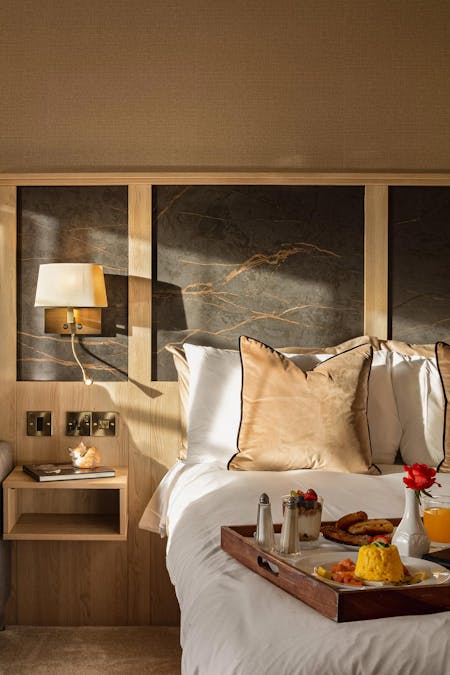 Heritage Hotel Gets A Modern Make-Over whit Dekton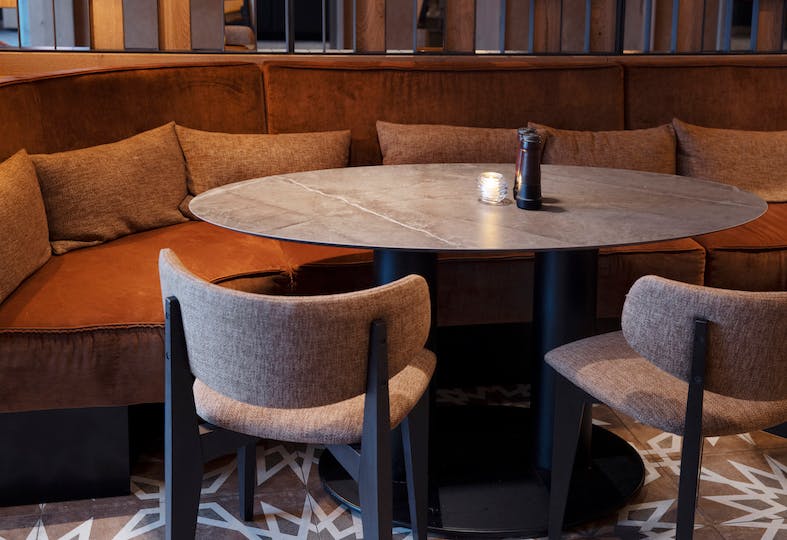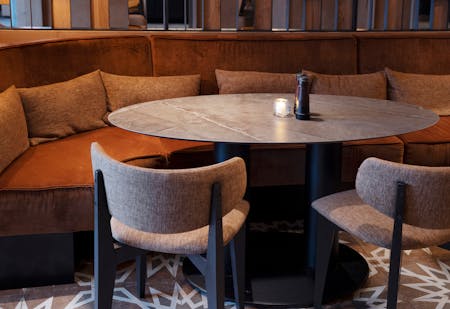 An iconic Oslo hotel turned into an ecological landmark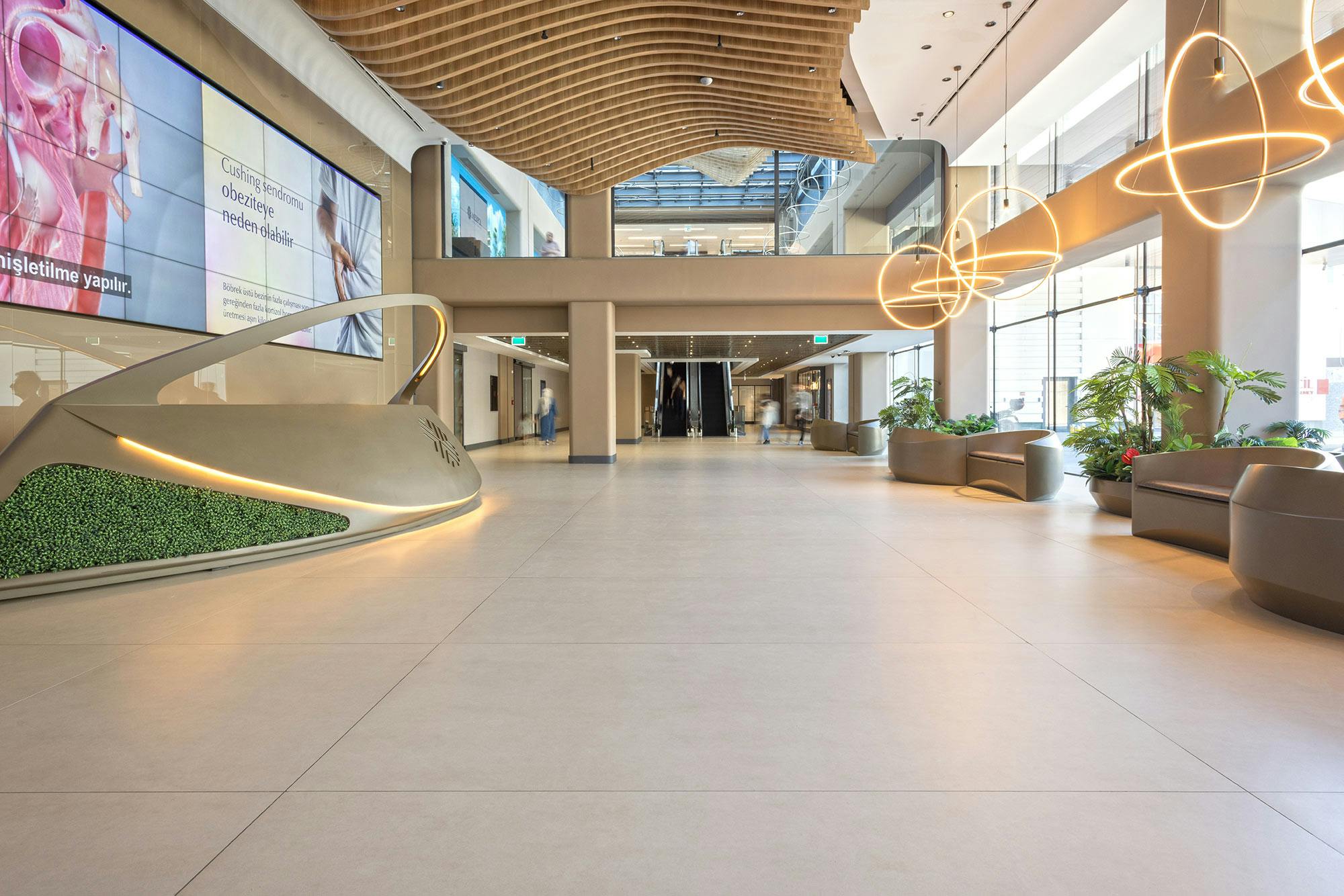 Dekton welcomes visitors in luxury at the entrance of one of Istanbul's busiest hospitals.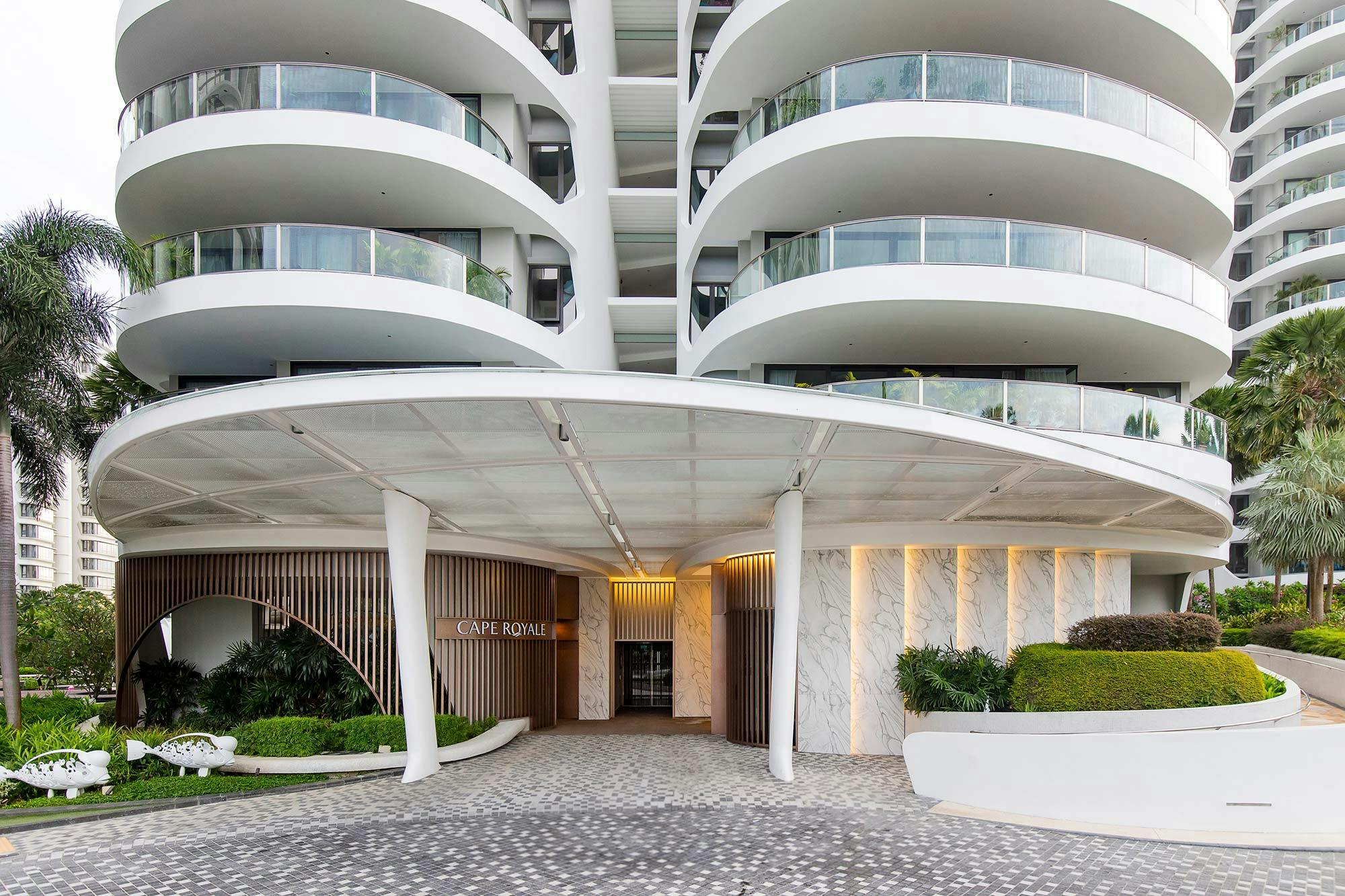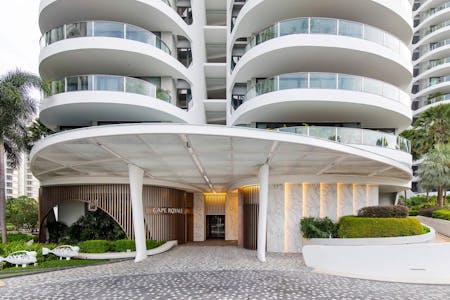 Dekton adds a new touch of elegance to the reception area of a luxury development in Singapore