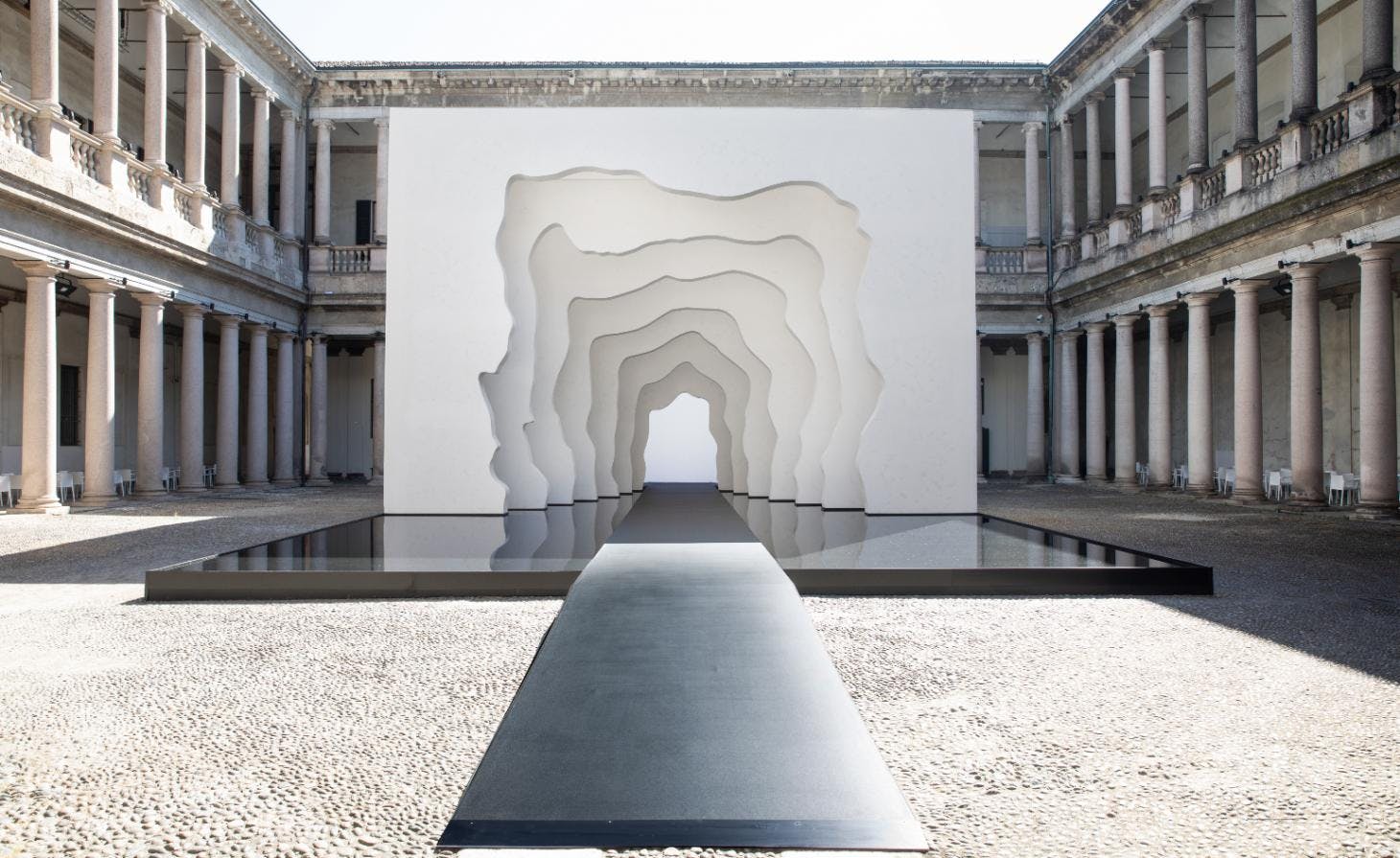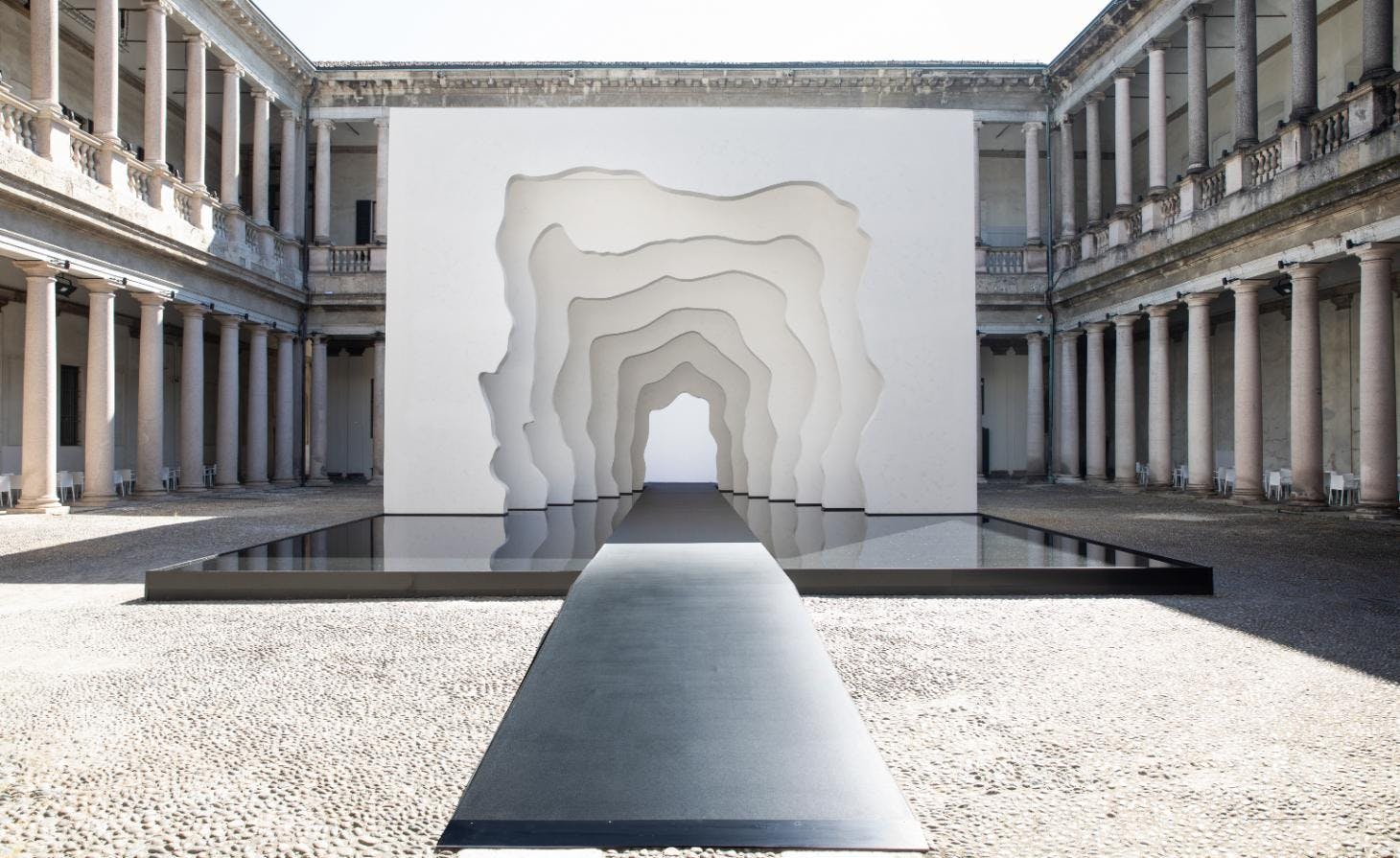 Three outstanding projects will have the collaboration and sponsorship of Cosentino at Fuorisalone, which this year will once again fill the city of Milano with installations, challenging proposals and design.
FRAMES, with studio VGA and Meliá Milano
Vittorio Grassi Architects presents FRAMES, a special installation designed for the spaces of Meliá Milano Masaccio: a temporary architecture of great impact articulated in three rooms where optical illusions, space alterations and perspective games are at stake. The project ideally takes its inspiration from the concept of the new restyling of the hotel, followed by Alvaro Sans and Vittorio Grassi Architects, which are reinterpreted with an unexpected twist.
FRAMES plays with the concept of stability, which is traditionally linked to that of normality, giving a glance at the continuous transformations to which we have become accustomed in recent years, and suggesting a new point of view, original and ironic, to face the "next normal" with resilience. Cosentino is a sponsor of the installation and provides several surfaces of Silestone Eternal (Marquina and Calacatta Gold colors), Ethereal Noctis, and also Dekton Laurent and Trillium.
MELIÁ MILANO MASACCIO
Via Masaccio 19 - Milan
DIVIDED LAYERS, with Kohler and Daniel Arsham
Another highly anticipated proposal at Fuorisalone is presented by Kohler, a global brand leader in kitchen and bath products, in partnership with artist-designer Daniel Arsham. Kohler's FuoriSalone exhibition features a large-scale immersive art experience, entitled "Divided Layers" a site-specific installation that builds upon the duo's release of Rock.01 – a 3D printed sink designed by Daniel Arsham in collaboration with Kohler in 2021.
The immersive installation is made of a series of stacked panels combined to form a walkable tunnel. Within the installation, a pond acts as a mirrored surface to double and reflect the opening of the cavernous volume. The cadence of the walls mimics the rhythm of the columns within the Palazzo, contributing to an entire atmosphere that represents movement or flow. Cosentino has collaborated in this project providing 30 slabs, mainly Dekton in Kelya, Kreta and Opera colors.
PALAZZO DEL SENATO
Via Senato, 10 - Milan
MASTERLY – The Dutch in Milano, with Pillen Group
Already a classic of Cosentino's participation in MDW and Fuorisalone, Masterly–The Dutch in Milano celebrates its sixth edition once again at the historic headquarters of Palazzo Francesco Turati (Via Meravigli, 7). An impressive exhibition curated and founded by Nicole Uniquole, that again welcomes Dutch designers, artists, artisans, and best design companies.
Within the multiple proposals and spaces that make up Masterly, the Cosentino Netherlands team collaborates again with the Pillen Group, a worldwide player in the manufacturing industry. Pillen Group will be exhibiting stunning outdoor kitchens on the Palazzo ground floor patio, as part of one of the dynamic three-part setting of this space. The design outdoor kitchens displays the design and high performances of Dekton Zenith and Laurent in their development.
PALAZZO TURATI
Via Meravigli, 7 - Milan