"Dekton is incomparable. Its colorways, textures, and thicknesses give it so much play"
Creativity is in Claudia Afshar's DNA. The London-bred Los Angeles-based Founder and Principal of Claudia Afshar Design creates stunning spaces for renowned international clients with her signature sleek, elegant, and contemporary aesthetic.
From Cosentino we wanted to have her vision as part of the launch of C-Bath, our comprehensive proposal for the bathroom. Within The Bathelier collection, the designer has captured with two projects what for her would be the perfect bathroom: Sawaru and Ananda.
We had the opportunity to sit down with Claudia for an exclusive interview and get an inside look into the mind of this classically trained dancer turned interior design powerhouse.
Creativity has always been a part of me
I grew up between London and the English countryside, surrounded by my mother's award-winning interior design firm and my father's development company. My childhood was marked by showrooms, job sites, materials, colors, and textures.
I am a classically trained dancer in Europe and moved to LA to pursue that dream, but soon realized my destiny was interior design. I started working on development projects and house flips and it snowballed from there. Now, I have my own firm and work with amazing clients all over the world.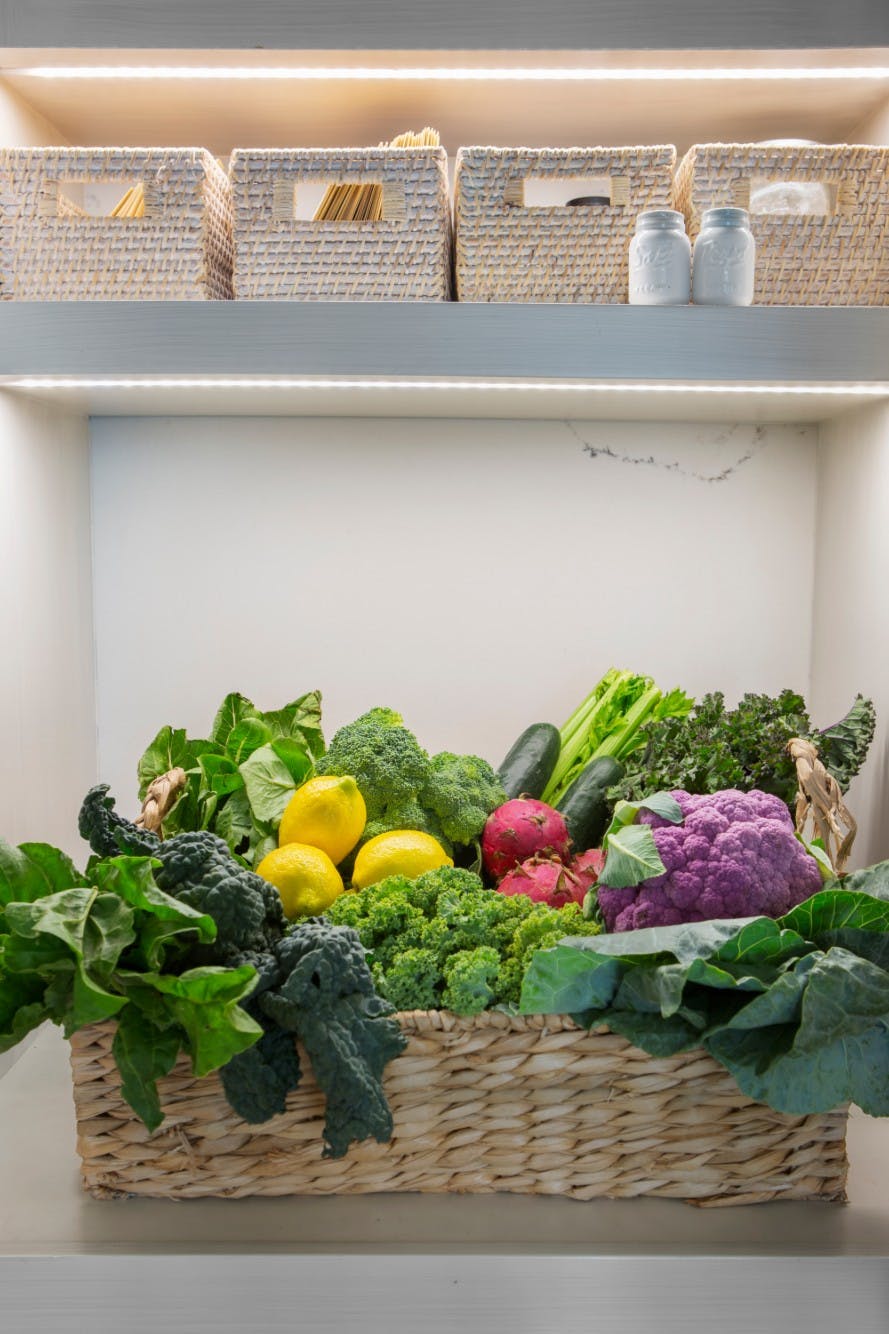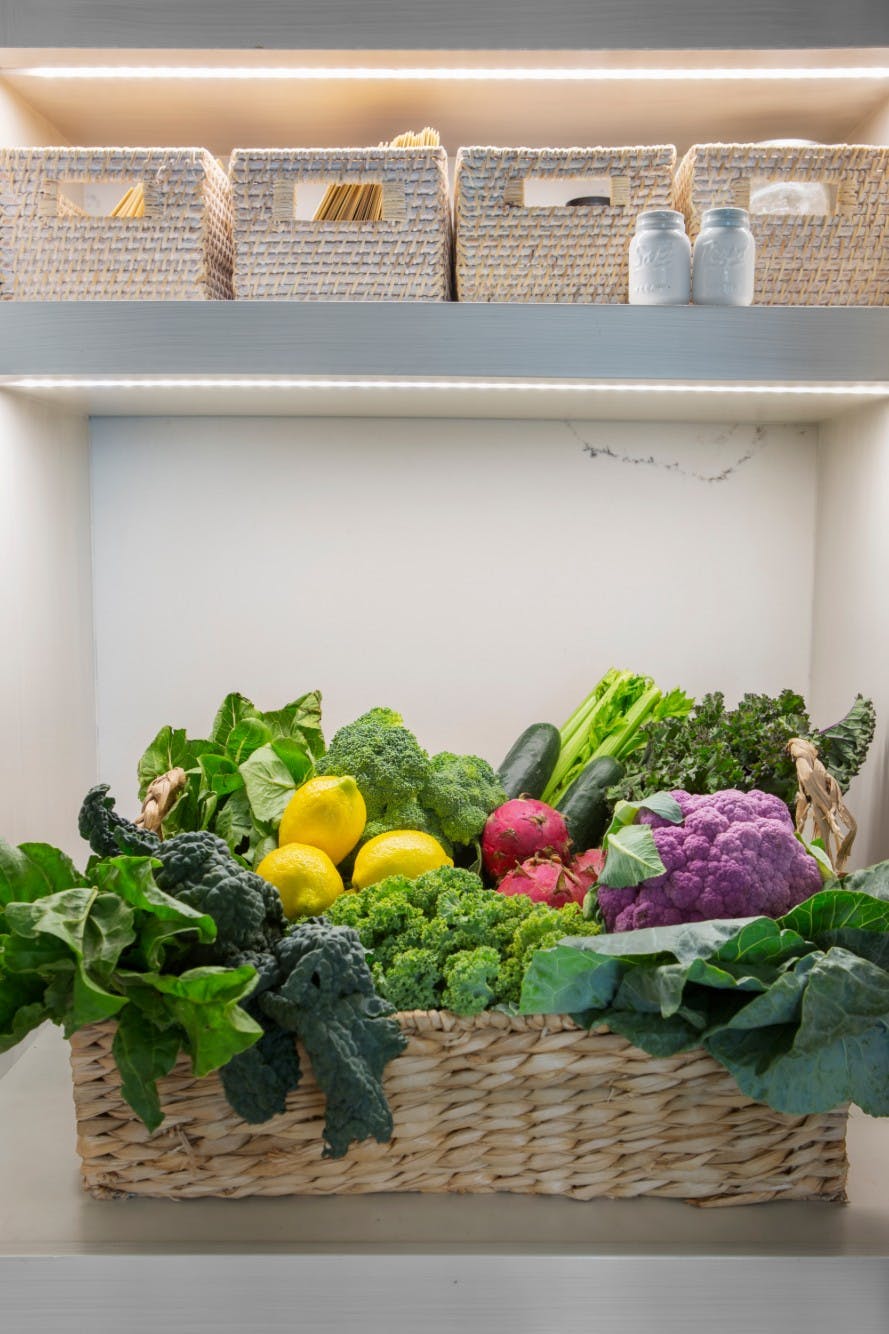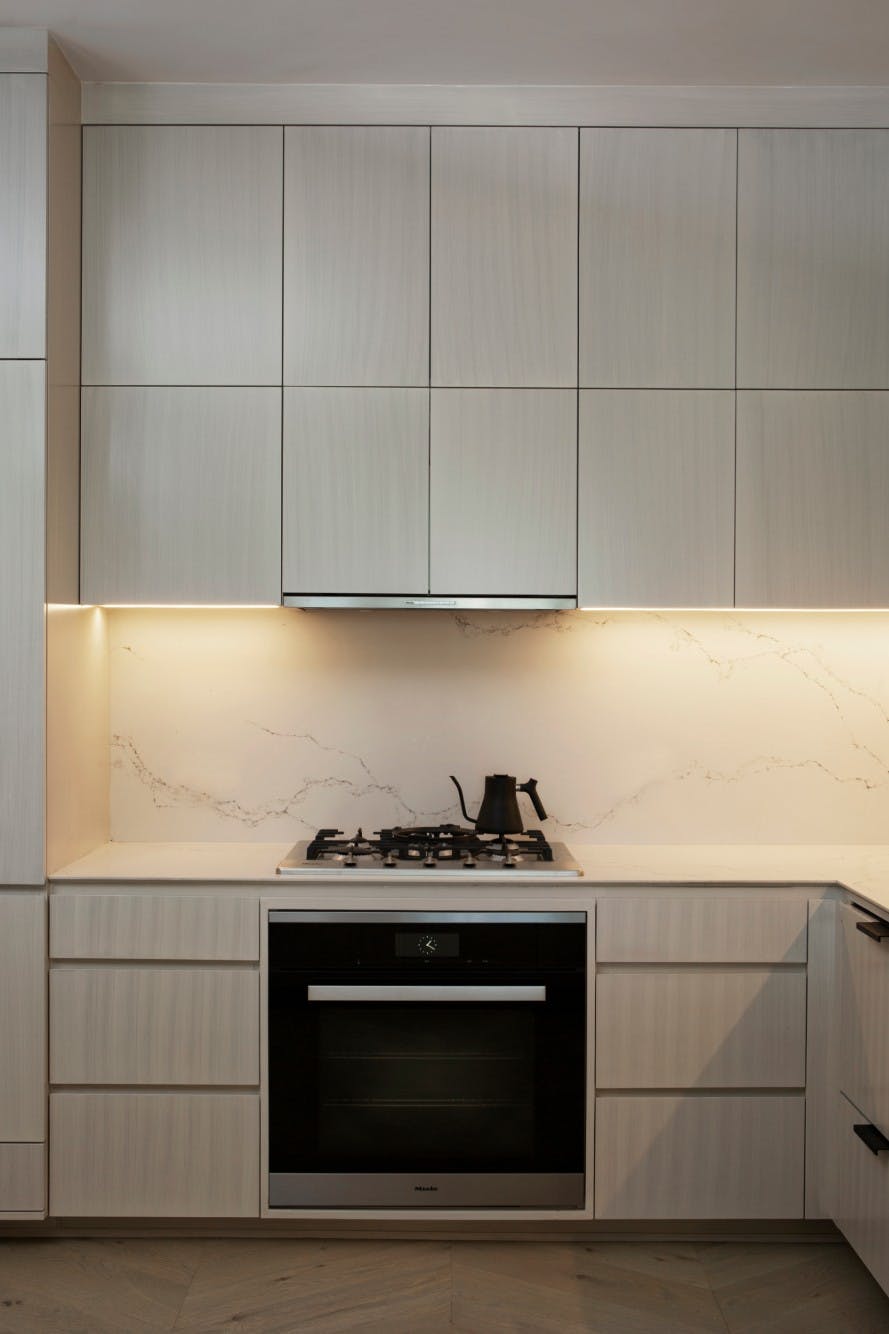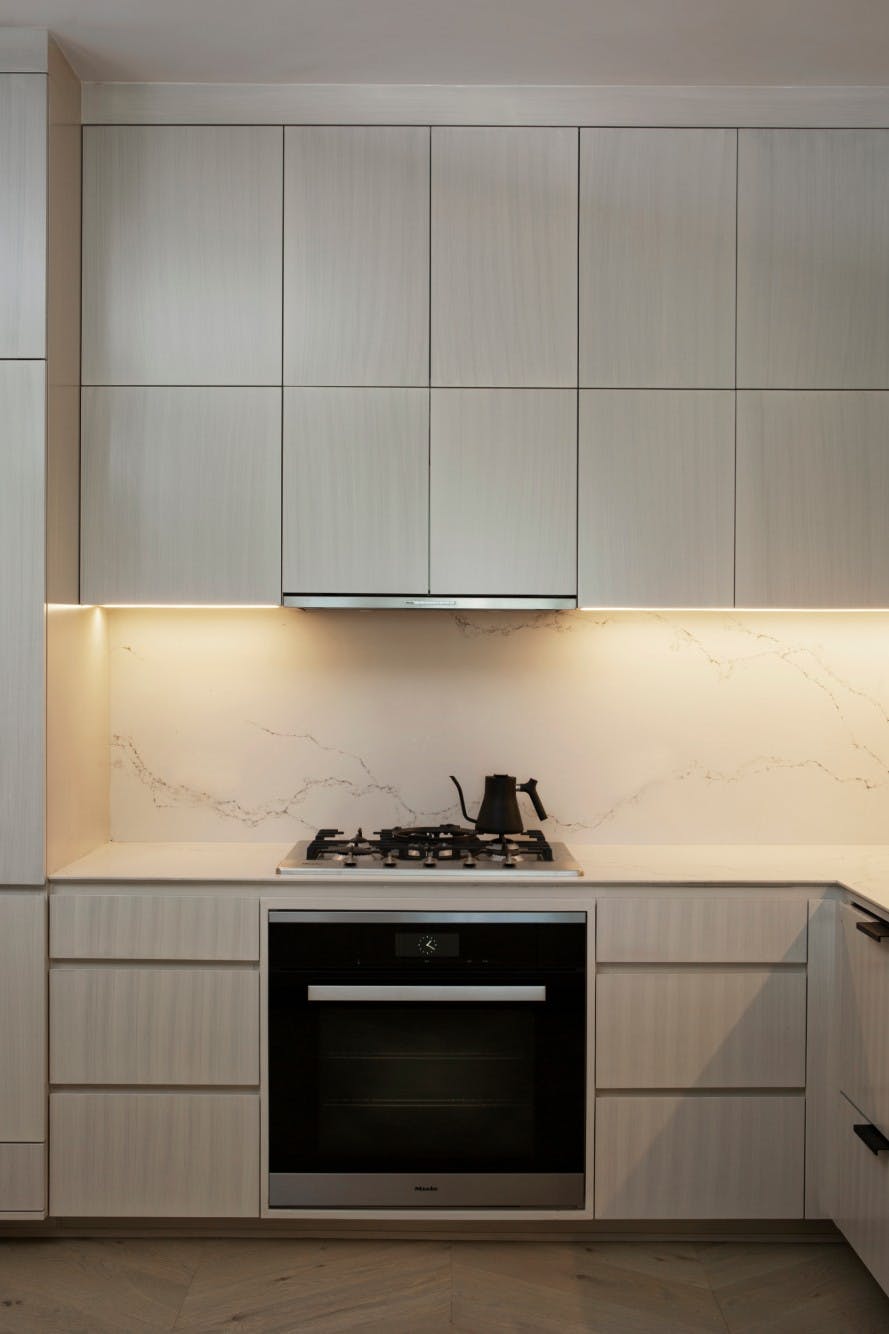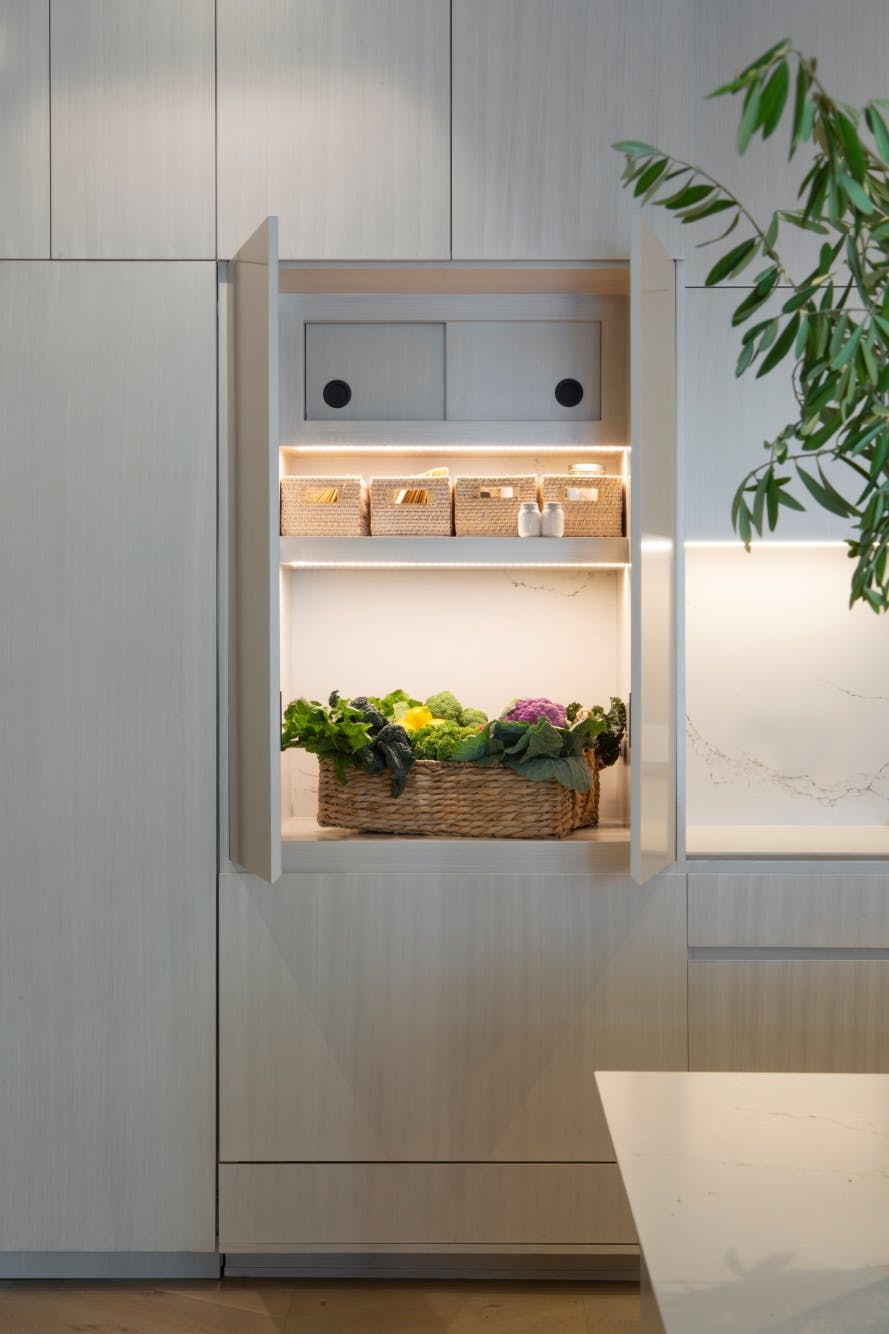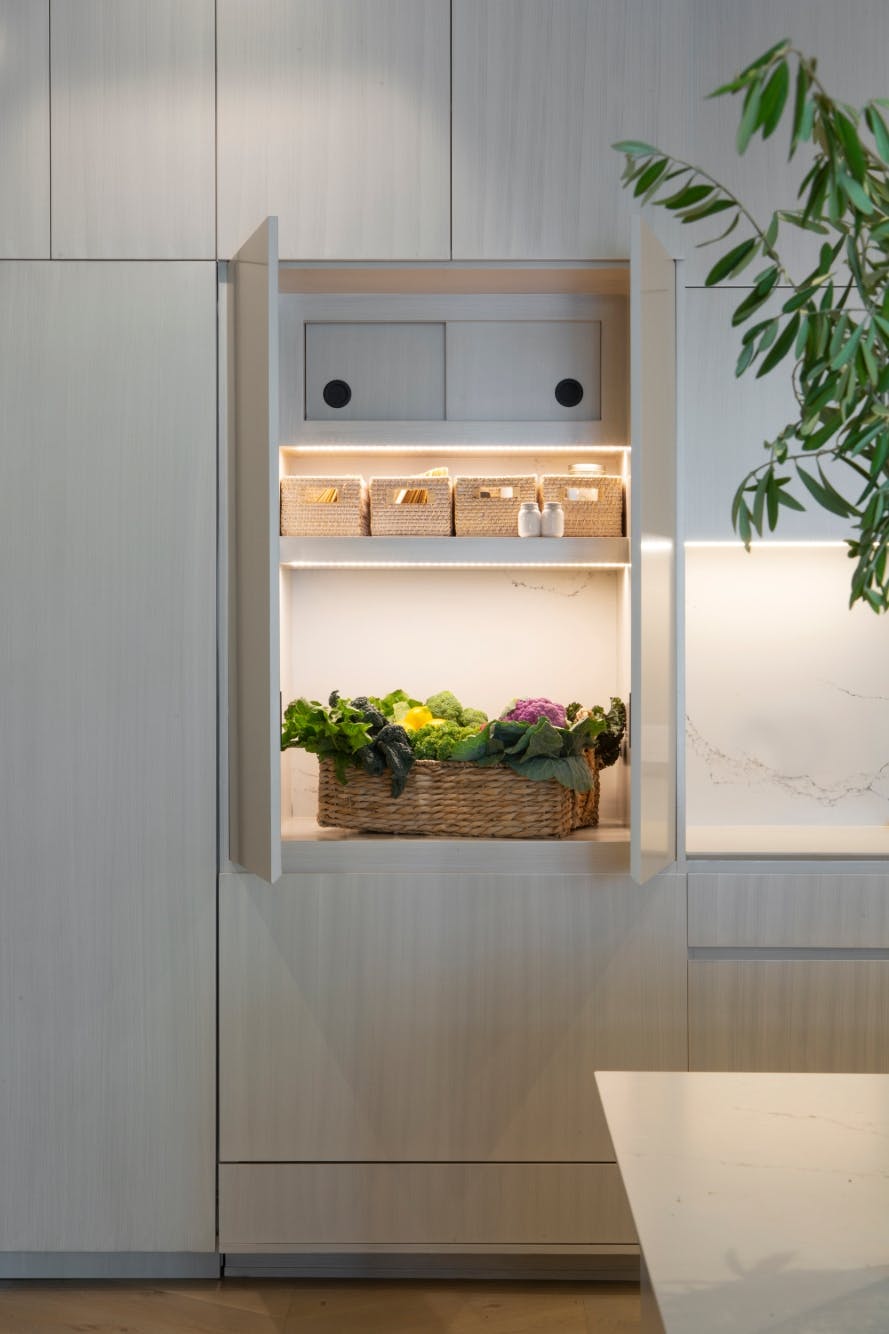 Project in Malibu, CA by Claudia Afshar Design. Silestone Ethereal Dusk Countertops. Photography by Darlene Halaby
A passion for art in its many forms
On the surface, dance and design are different, but at its core, they're both forms of creative expression. I love interiors because creatively, there's so much that can be explored.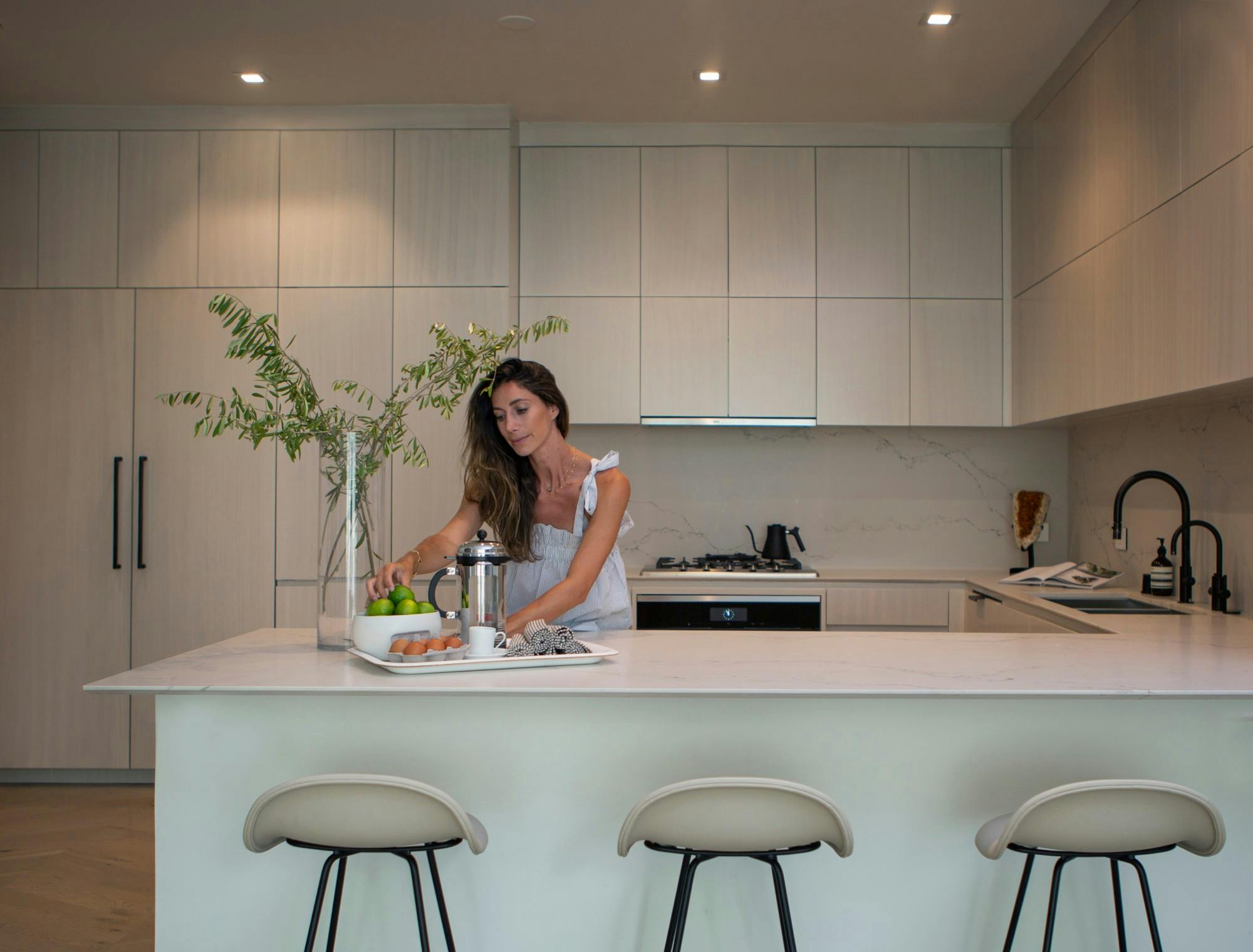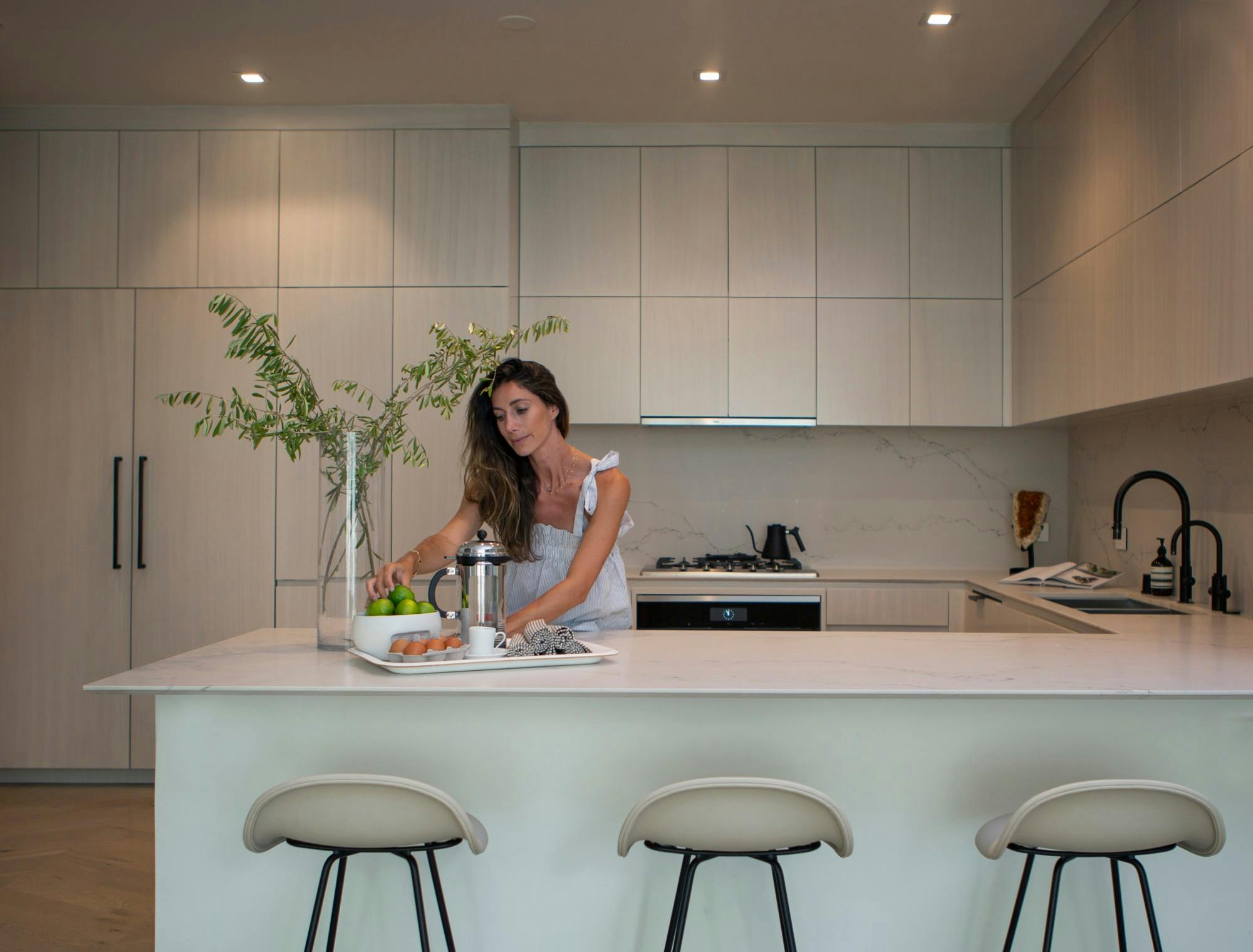 Spaces that stand the test of time
Claudia Afshar Design has a unique style, but it is not a one-look firm. We are all about being understated, clean, and contemporary. I partner with my clients to understand their style and needs and curate it to create a timeless space. I don't want to have to do the same house twice in a couple of years. I love when clients that I worked with a decade ago tell me they still love their home!
I am a big fan of Cosentino and I especially love Dekton. I've specified it in several applications and get a lot of play for the material. The variety of colorways, textures, and thicknesses make it an incomparable material. I work on a lot of ground up construction and love designing kitchens and bathrooms and playing with furnishings and art.
Sustainability is a passion
I am devastated by waste and try to minimize it as much as possible. Along with my team we've developed ways to reduce waste, repurpose and donate. I am proud to be the first LA-based designer to align with the Good Future Design Alliance (GFDA), a community of professionals dedicated to reducing our total waste by 50% over 5 years.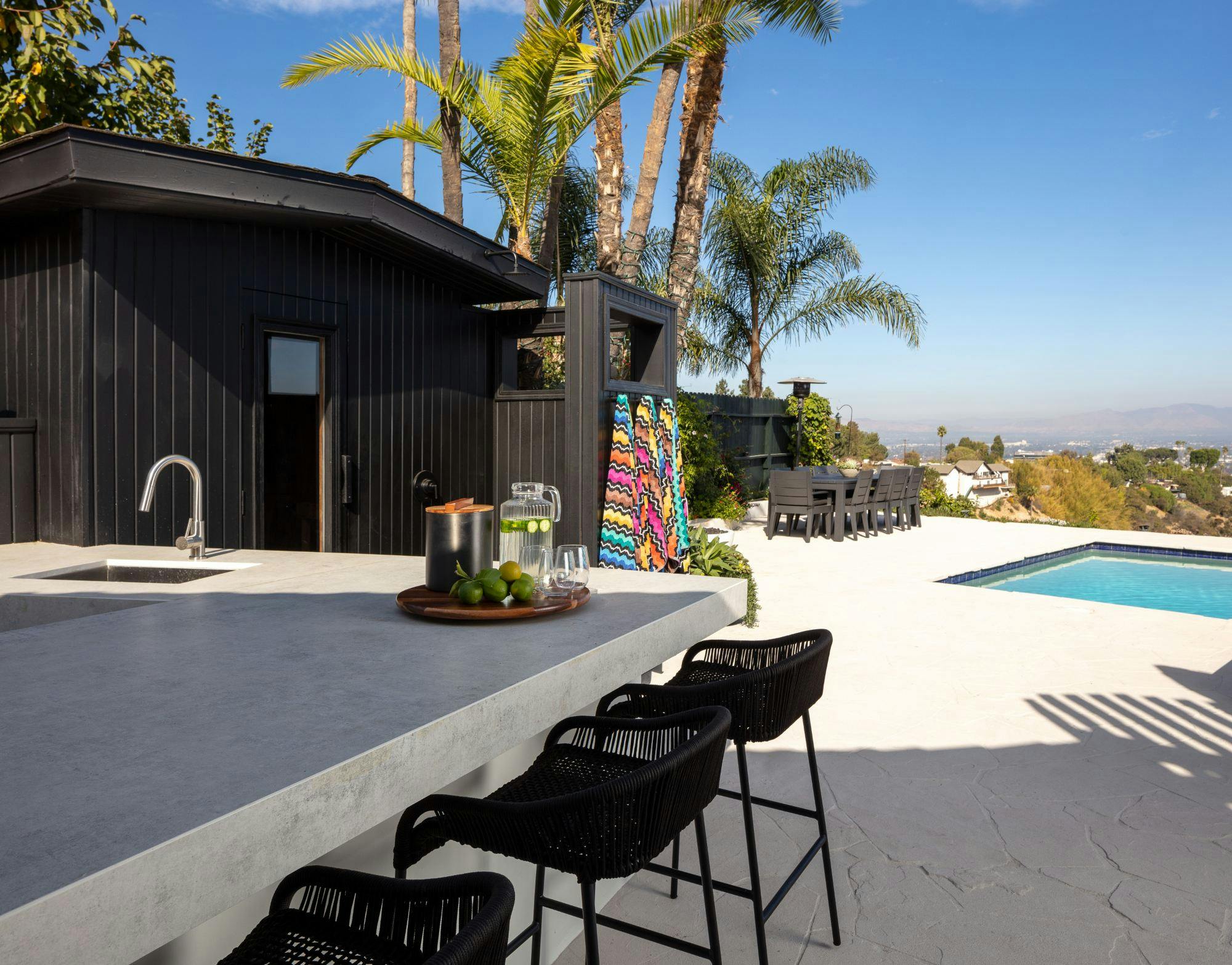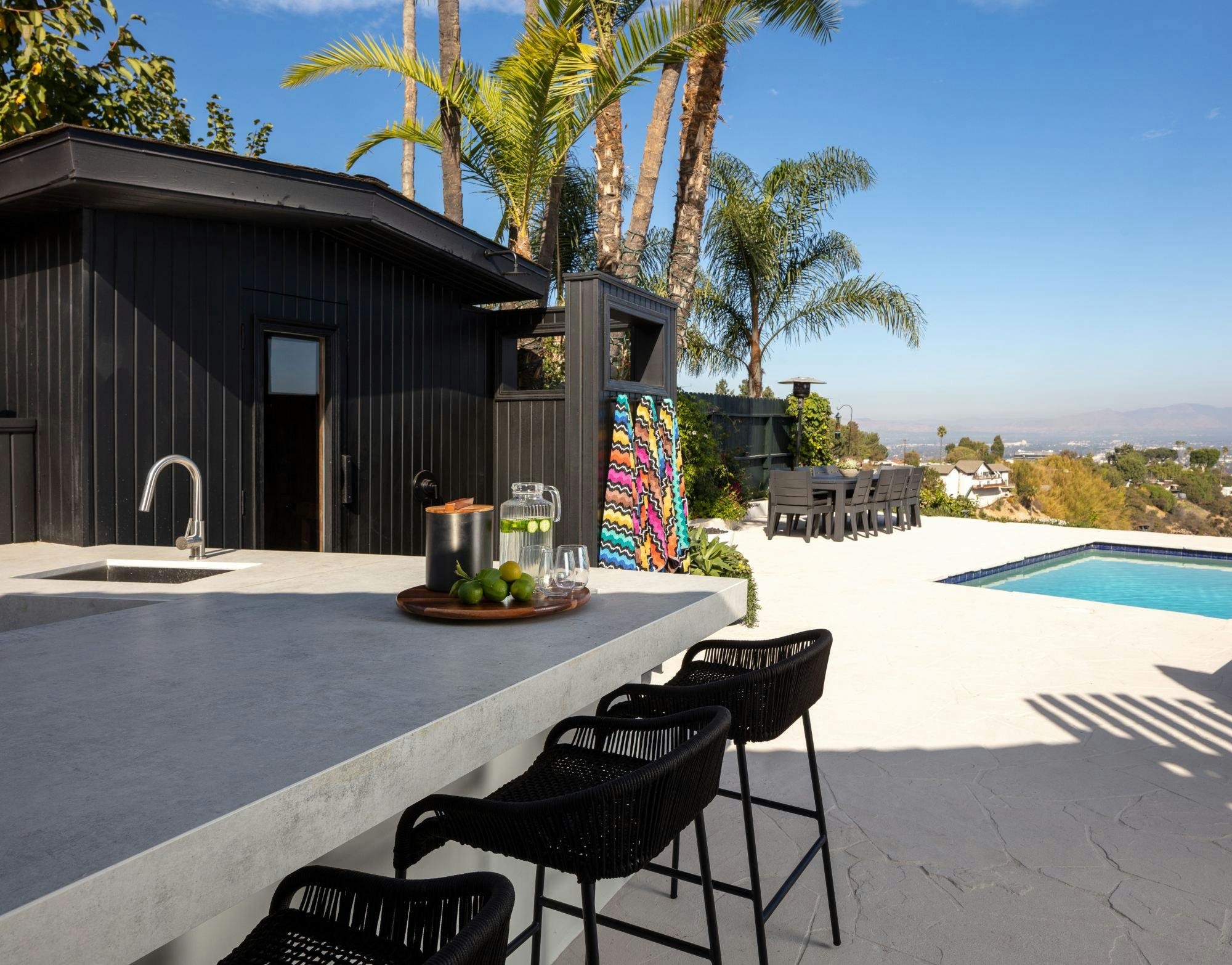 Project in Mulholland, CA by Claudia Afshar Design. Outdoor kitchen Dekton Lunar | Photography by Michael Wells
The key is understanding your style
You need to find who you are as an artist before working on projects. How can you navigate someone else's home when you don't understand your own style? Trends die quickly and you're stuck with them forever. I like to set my own trends, be ahead of the game, and do things tastefully that will last a lifetime.
There's many milestones I've had in my career, which I'm grateful and proud for. As an ambitious person, my sights are always set on what I'm doing next. I never want to feel like I made it, I always want to do more.
THE BATHELIER: SAWARU & ANANDA
Sawaru's different textures
The first space designed for The Bathelier, Sawaru, is quite an experience. We wanted to create a luxurious zen space that feels like a spa, an escape. Sawaru means touch in Japanese and we wanted to bring that into every aspect of the design. Every corner of the space is a different experience: exciting, relaxing, soothing.
As for the color scheme, we wanted it to be minimalist, with lots of curves and textures that would enhance the space. We used Dekton Nacre on the floors, as well as Marmorio, from the new Dekton Pietra Kode collection, and Silestone Nolita. We achieved a contrast with the dark bronze plumbing fixtures, which play beautifully with the soft, light tones. As soon as we open the door we find a bathroom with a fireplace and sitting area. The lighting is very romantic in hidden niches and nooks, so you can go in the middle of the day and still feel calm and soothing.
Ananda: supreme happiness in a single space
Ananda means "supreme bliss" in Sanskrit, and we really tried to honor that concept in this second space. We played with Dekton Umber from the Kraftizen collection, we wanted to use the color palette in a minimalist way for a bold, contemporary bathroom. We mixed the reddish amber with natural woods for a tasteful and conscientious organic feel. It also contrasts perfectly with the copper plumbing fixtures. This bathroom is the perfect representation of the playfulness that a material like Dekton gives. Basically everything in the space, except for the plumbing and some furniture, is Dekton: the flooring, shower tray, floating vanities, wrap-around tub and sinks.
Bathrooms have evolved enormously over the years
They used to be a pleasant, but very utilitarian space with minimal needs. Now, the bathroom is a playful space with which to do many things. Customers are looking for an element of zen as they spend more and more time in it. In both large and small bathrooms, the important thing is that they feel like they are in an experience that benefits their overall well-being while being functional and practical.
The bathroom space is a wellness experience. What was once a utilitarian space can now be so much more: even a glamour room or a hairdressing area, anything you can imagine!
Material selection can make or break a bathroom
Depending on who we are working with and what that collaboration is about, the outcome can vary greatly. The materials that are selected for a residential bathroom, as opposed to a commercial, community or his and hers bathroom, vary greatly. For me, it is imperative to spend time with my clients and get to know their lifestyle and needs. I approach bathrooms as an immersive experience, as there is a lot of attention to detail to make them perfect. We want the spaces to be cohesive, but with a personality of their own.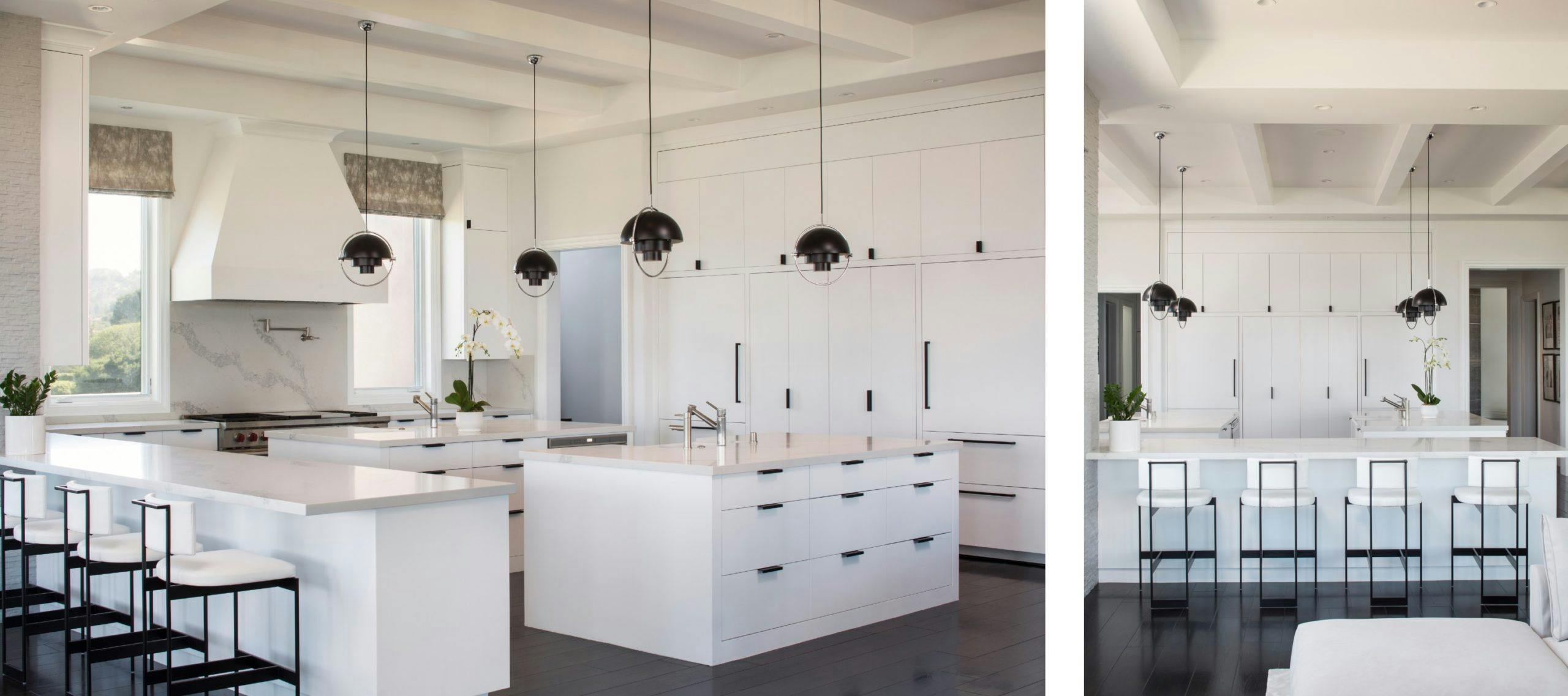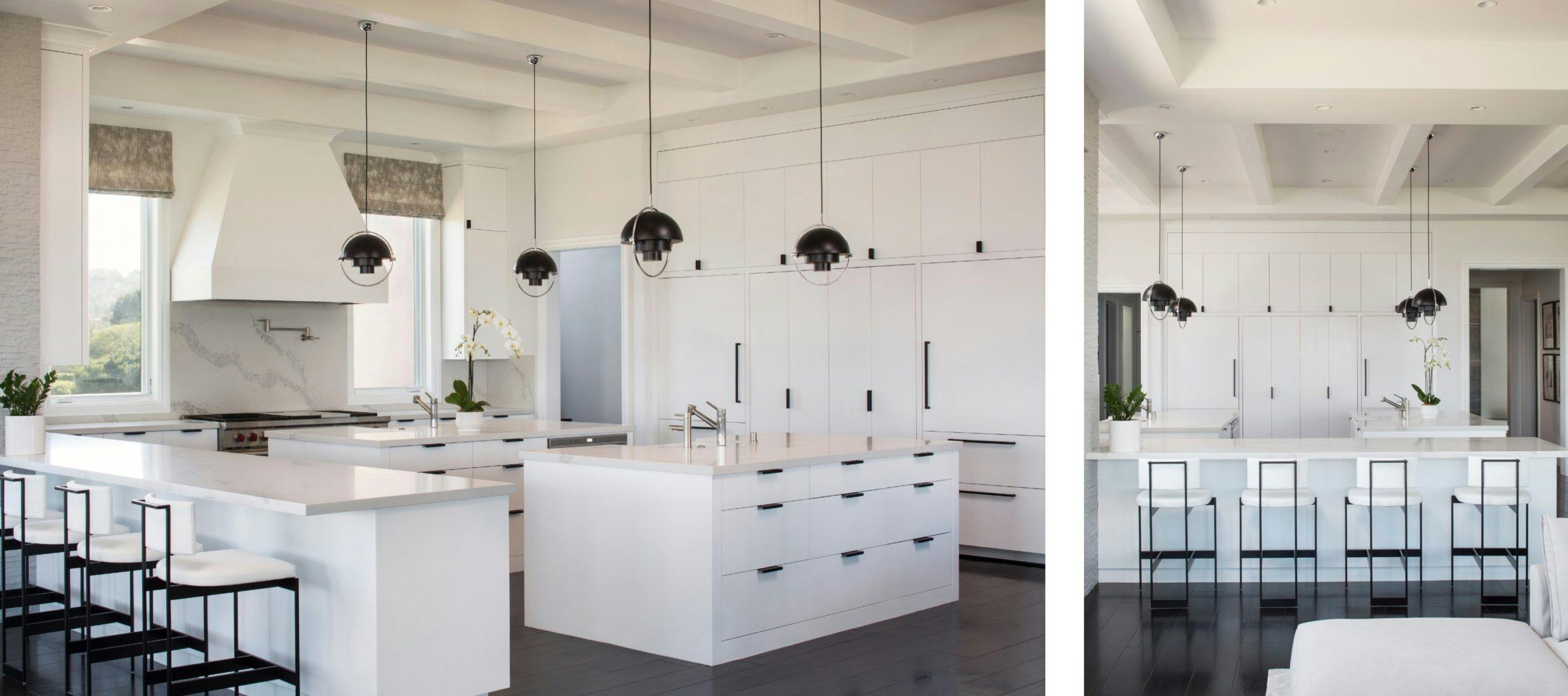 Project in Encino, CA by Claudia Afshar Design. Photography by Meghan Beierle O'Brien
Get to Know Claudia Afshar
Use one word to describe yourself: Ambitious. What profession, would you like to explore? Product design. Choose one: Silestone, Dekton or Sensa? Dekton. What is the worst design trend of the past 10 years? Carpeted bathroom. What is your favorite design trend of the past 10 years? Japanese and Scandinavian design. Share the best advice you've ever received: Don't judge someone's twentieth chapter with your first chapter. What is your favorite color? Greens! Dark green, emerald, olive, sage. What is your favorite space in your house? Family room. Everyone congreates and hangout. What is one thing you can't live without? Family Minimalist or maximalist design? Minimalist.
``My style is simple, clean and timeless. I want to design homes for my clients that they are in love with for many years to come.``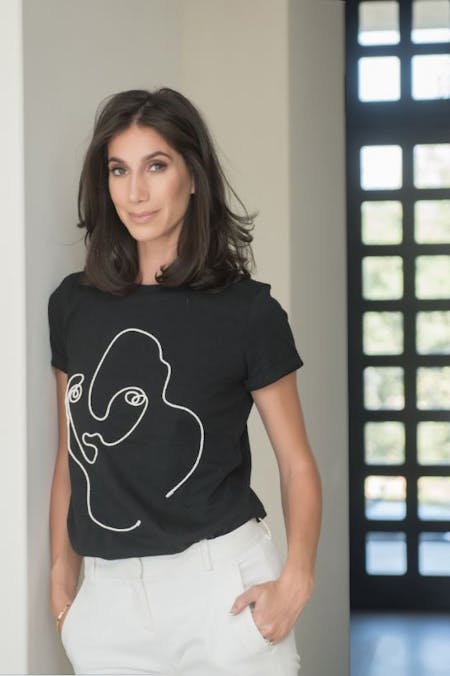 Claudia Afshar
Interior Designer
Join C·Top Design!
Register now to become part of our community of interior designers and gain access to a wide range of exclusive benefits.