Top Homes
Dekton's most sophisticated colours for a Haussmann-style flat full of Italian finesse
LMArch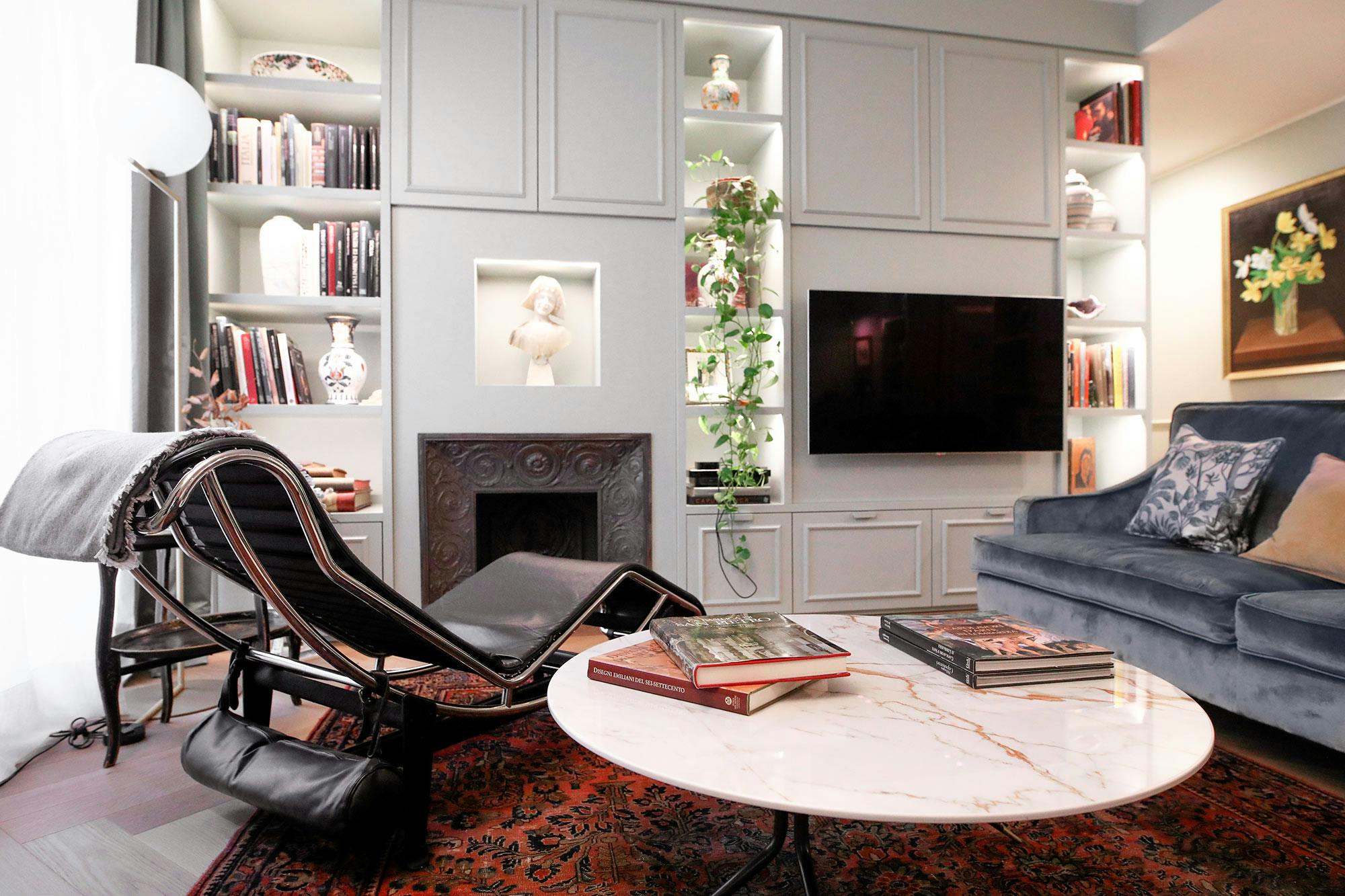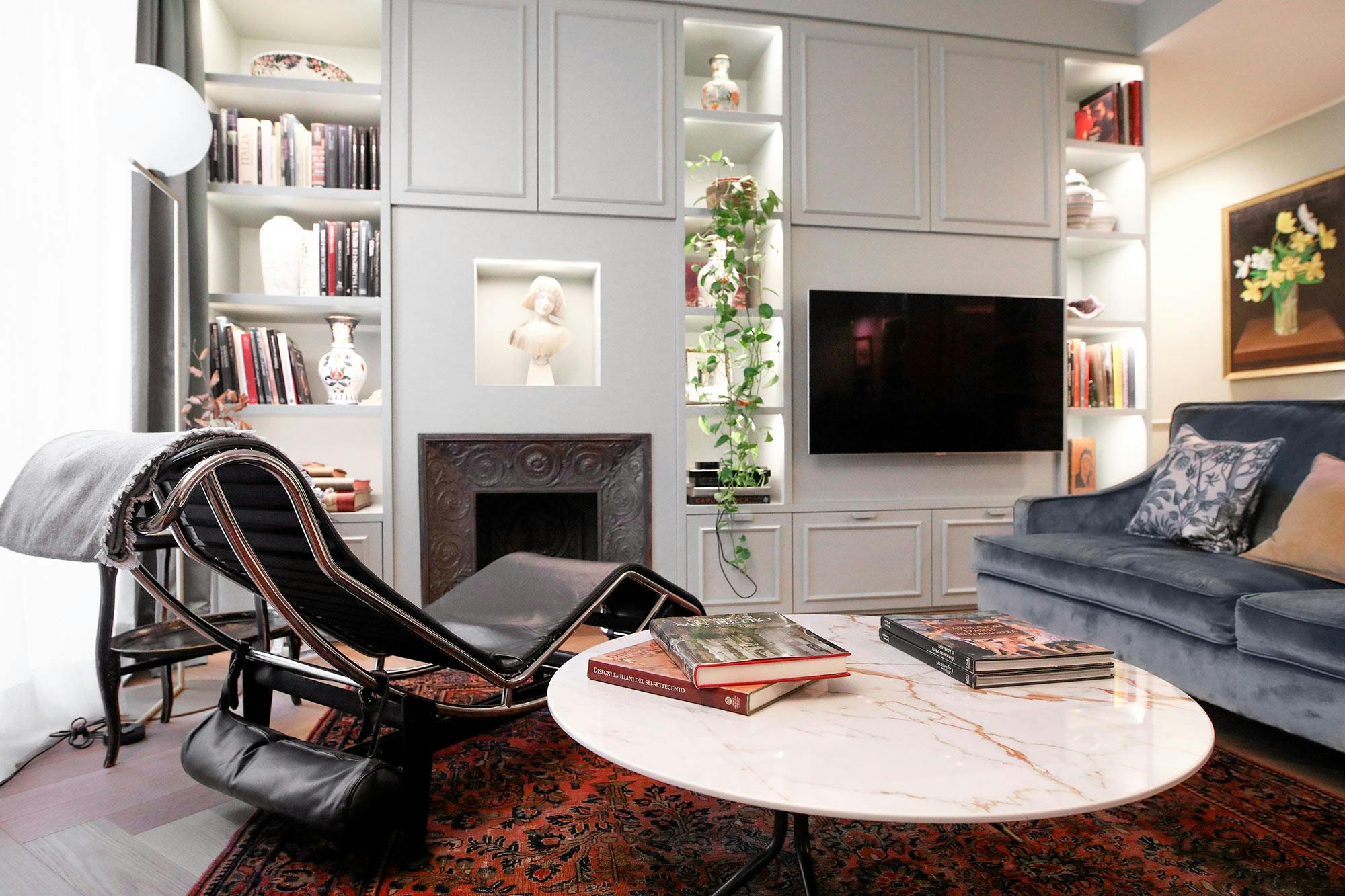 Application
Cladding for the shower with alcoves, bathroom countertops, dining table top and coffee table
Architecture / Design
LMArch
After spending 15 years in Paris, the owners of this flat in the centre of Milan wanted to convey a classic Haussmannian style to their new home, "with a taste for the contemporary and quality products".
So says the Italian studio LMArch, responsible for bringing this complex project to fruition. The project began by renovating the layout of the flat, which allowed for the creation of a spacious living area connected to the study and the kitchen-dining room. In addition, three double bedrooms, three bathrooms, a dressing room and two wardrobes were added.
"All wardrobes are made to measure, with panelled doors that match the colours of the walls. This choice make the rooms feel particularly enveloping, highlighting the most refined pieces, such as the antique fireplace, the gold and brass finished lamps and the many family items", the studio says.
These golden finishes are also present in the structures of the large sliding doors that separate the living area from the bedrooms. These delicate dividers are made from sheets of glass with gold shantung fabric – the most precious of silks – on the inside.
Dekton, the perfect choice when it comes to top quality
There is no doubt, as the studio pointed out at the very beginning, that the project opted for premium materials. "We have specially selected the finishes for the bathrooms, large Dekton slabs for the showers and washbasin countertops, as well as the designer taps", the studio further says.
It all started with a walk. "We visited the Cosentino City Milan showroom with our customer and fell in love with Dekton because of its large sized cuts, as well as its properties in terms of strength, especially when it comes to its use for table tops and worktops", the studio explains.
The professionals allude to Dekton's ability to remain unaffected by stains, scratches and abrasions. In addition, Cosentino's ultra-compact surface withstands the highest temperatures and even fire.
Refined marbled colours with all the advantages of Dekton in terms of strength
The sophisticated colours chosen perfectly match the exquisite character of the flat, which features Italian herringbone oak parquet floors even in the bathrooms. Here, the colour chosen was Dekton Helena, a very rich colour with the perfect balance of grey and white tones and a delicate crackle that brings a depth typical of the stone that inspires it, onyx.
Meanwhile, the colour chosen for the oval dining table and the round coffee table in the living room was Dekton Awake. A reinterpretation of the iconic features of precious paonazzo marble, this colour features a thick veining with gradients of light grey and cream that blend with luscious rusty terracotta shades and subtle hints of inky blue.
The result of all these choices is a refined oasis in the heart of the city. "The choice of Dekton was in keeping with the high standards of the rest of the flat, where quality was a must", the studio says finally.
Cosentino's materials used in this project