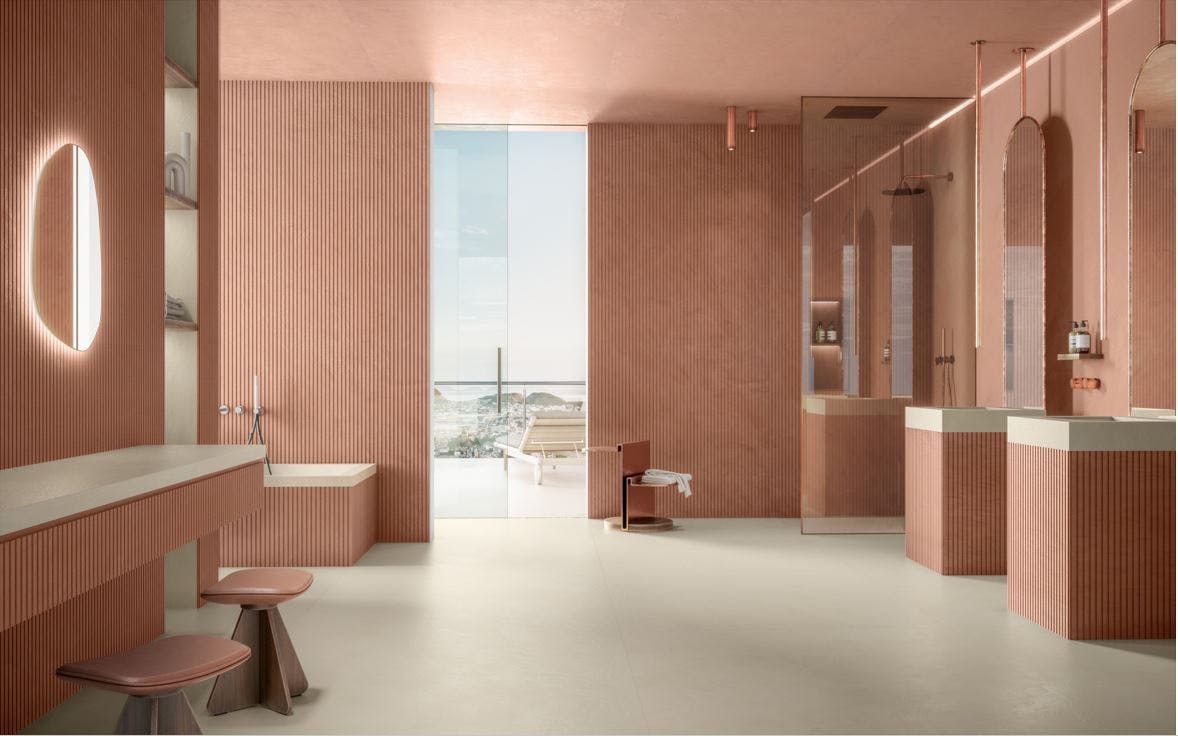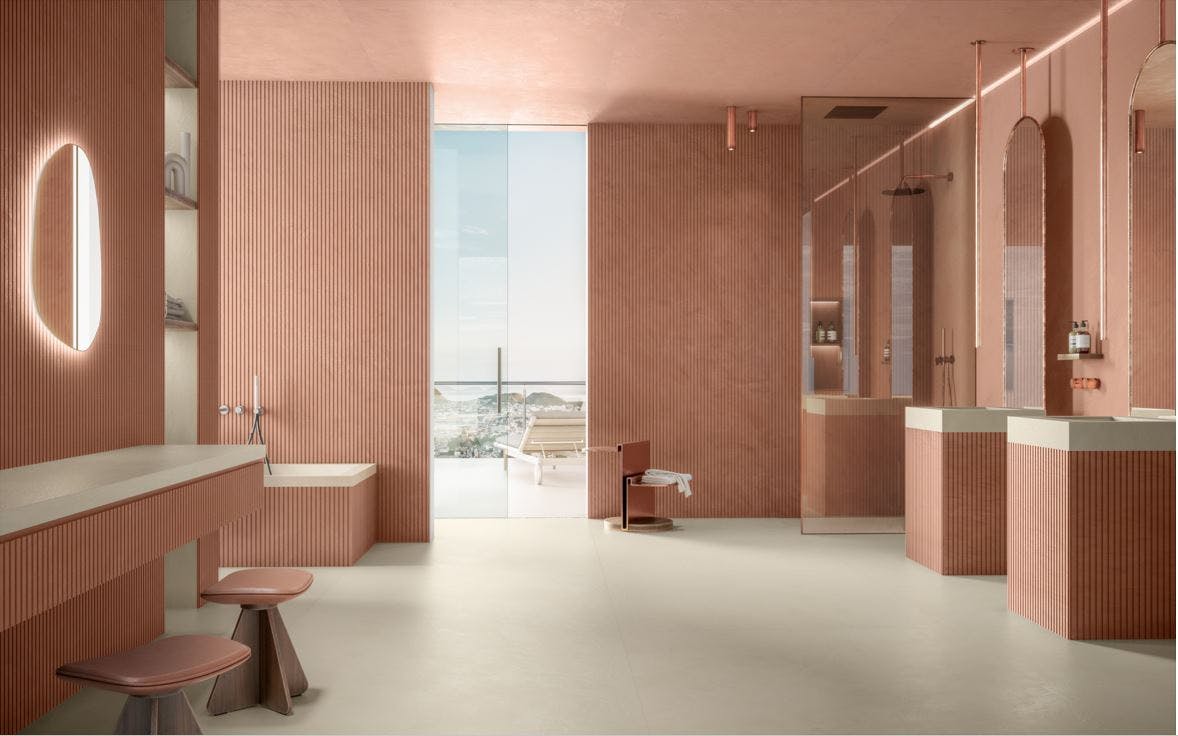 High-end interior designer Claudia Afshar explores the new age of the bath for C.Bath's The Bathelier
Claudia Afshar, Founder & Principal of Claudia Afshar Design inspires us with her unique approach to the bathroom space and her collaboration with Cosentino's The Bathelier.
Claudia Afshar, Founder and Principal of Claudia Afshar Design explores what used to be a purely utilitarian space that has now become an oasis for wellness and relaxation within the home. The London-born, Los Angeles-based luxury interior designer is a firm proponent that wellness in the bath space has never been as pivotal as it is now when functionality and aesthetics play a fundamental role. 
Afshar gives us an inside look into the two stunning spaces she designed as part of The Bathelier, Ananda and Sawaru. The Bathelier is Cosentino's proposal where renowned interior designers from around the world reimagine the bath space through a unique perspective. 
Get inspired with Cosentino and Claudia Afshar.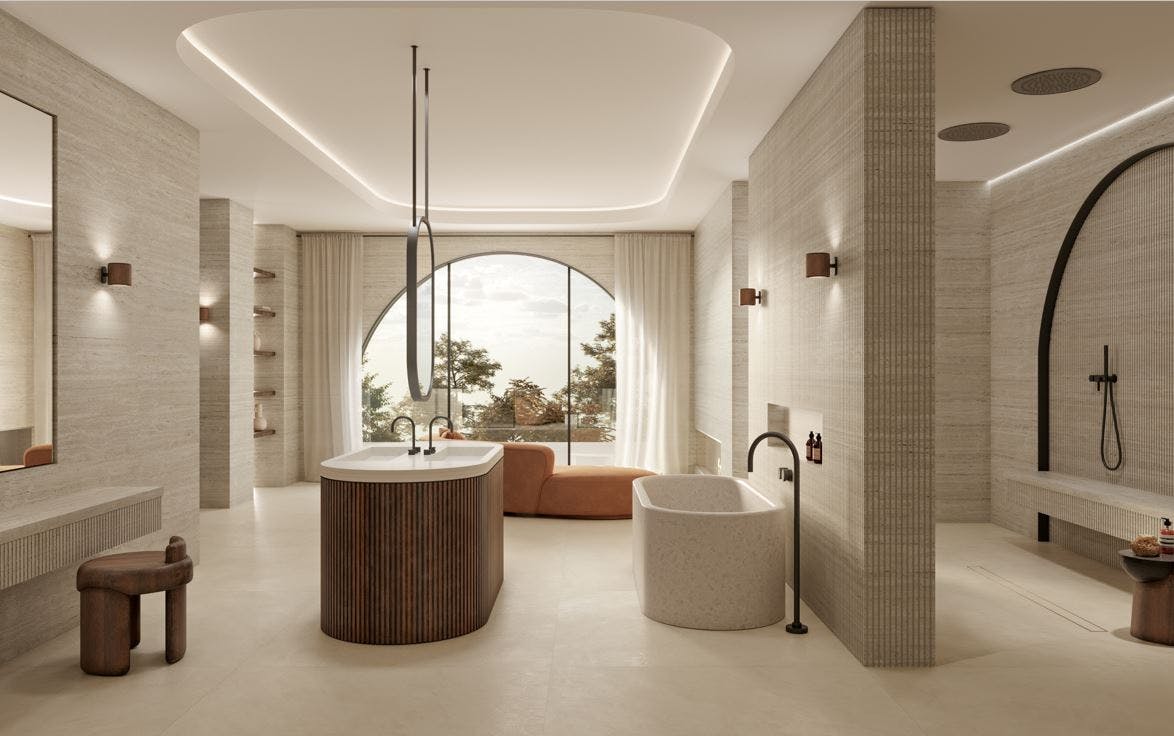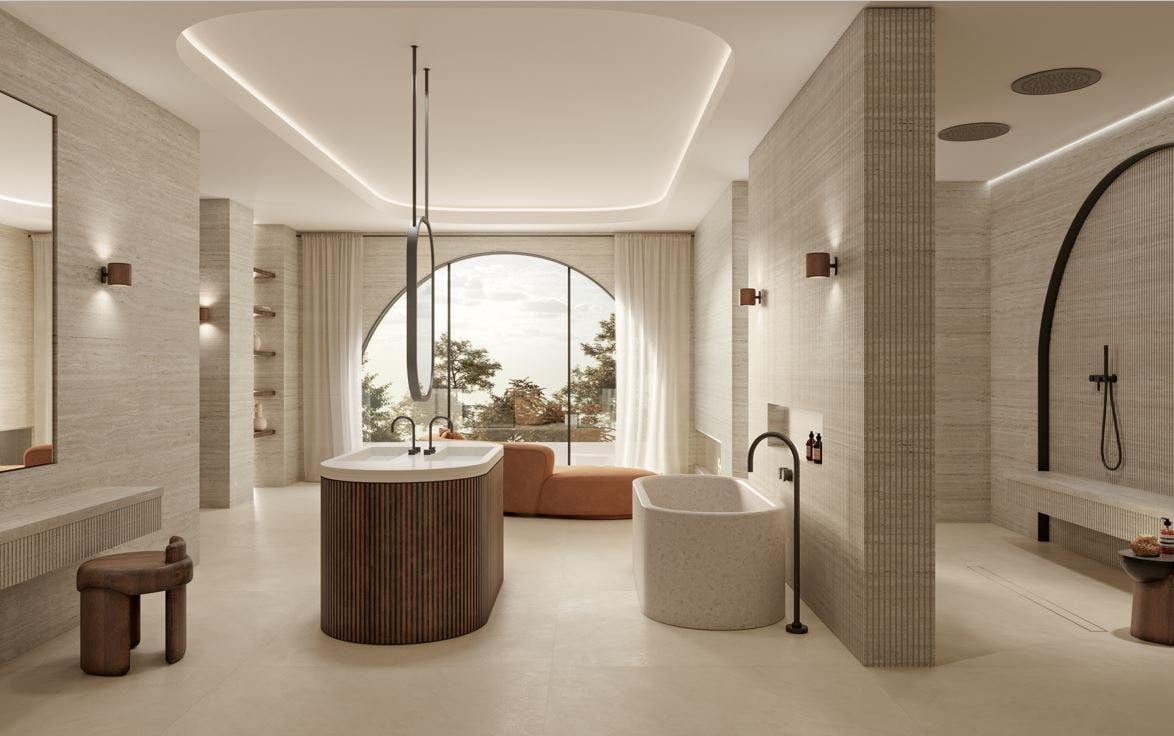 Bath spaces have evolved to become so much more than what they used to be. In your opinion, how are bath spaces conducive to wellness?
Bathrooms have evolved tremendously through the years. They used to be a nice, but very utilitarian space with the bare minimum necessities. Now, when you consider a bathroom it is such a playful space you can do so much with. Clients are increasingly looking for an element of zen as they're spending more and more time there. For big and small baths alike, you want it to feel like an experience that will benefit your overall wellness while also being functional and practical. 
The bath space is all about experiential wellness. What was a utilitarian space can now be so much more - even a glam room or barber area, anything you can imagine!
Material selection is key in making a bath functional and beautiful. How do you approach material selection during the design process?
Material selection can make or break a bathroom and what we specify greatly depends on who you're working with and what that collaboration is all about. The materials selected for a residential bath as opposed to commercial, communal, or his & hers will vary greatly. To me, it is imperative to spend time with my clients and get to know their lifestyles and needs. Every project is a partnership and we need to understand how the space will be utilized. I approach bathrooms as an immersive experience, as so much attention to detail goes into making them perfect. In my firm, we've done 20,000 square-foot homes with 16 unique bathrooms in them, which is a completely different approach than doing a hotel where there is a lot of repetition involved. We want to make the spaces cohesive but with their own personality.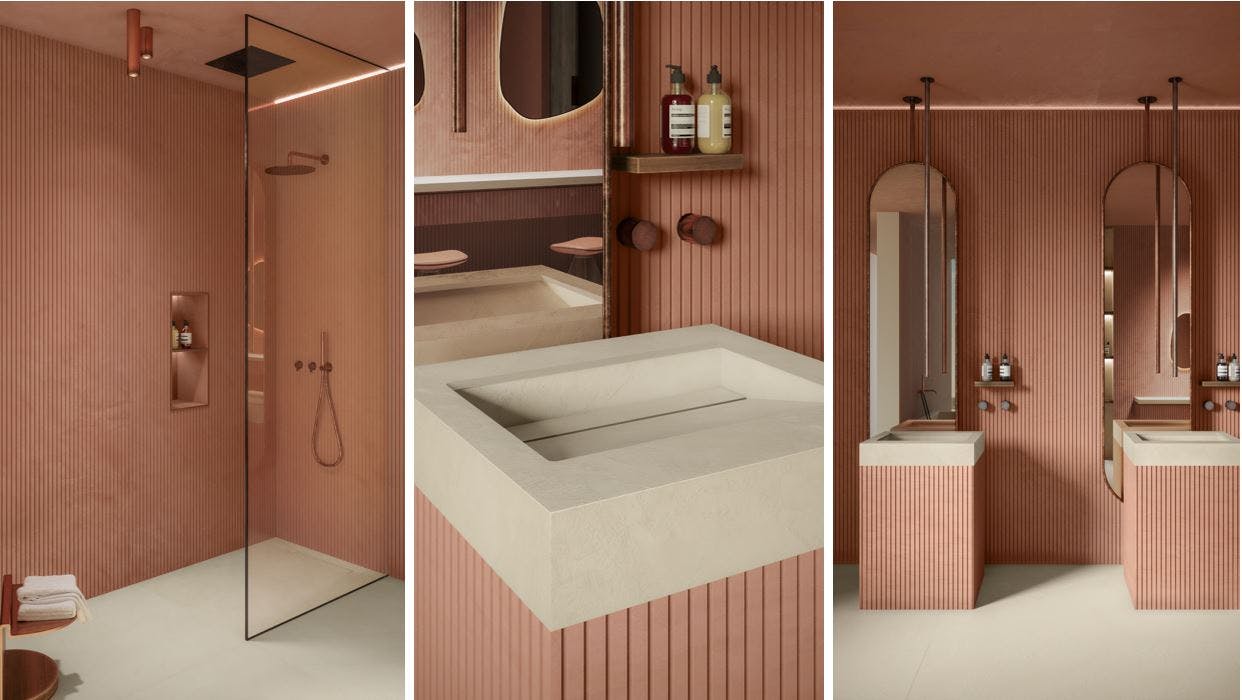 You designed two stunning spaces for Bathelier. Tell us about the inspiration behind Ananda and Sawaru.
The first space, Sawaru, is a real experience. We wanted to create a luxury zen space that felt like a spa, an escape. Sawaru means touch in Japanese and we wanted to be mindful of that in all aspects of the design. Every location in the space is a different experience: passionate, relaxing, calming.
As for the color scheme, we wanted to keep it minimalistic with plenty of curvatures and textures which highlight the space. We used Dekton Nacre on the floors as well as Marmorio from the new Dekton Pietra Kode collection and Silestone Nolita. We achieved a pop of contrast with the dark bronze plumbing fixtures which play beautifully against the soft and light tones. As soon as you open the door you have a bathroom suite with a fireplace and seating area. The lighting is very romantic in alcoves and hidden nooks, that way you can go in the middle of the day and still feel calm and soothed.
Ananda means 'ultimate happiness' in Sanskrit and we truly tried to honor that concept in this second space. We played with Dekton Umber from the Kraftizen collection and wanted to utilize the color palette in a minimalistic way for a contemporary and bold bathroom. We mixed the reddish Umber with natural woods for an organic feel that is tasteful and conscientious. It also perfectly contrasts the copper plumbing fixtures. This bath is the perfect representation of the play a material like Dekton provides. Basically, everything in the space, except plumbing and some furniture, is Dekton: flooring, shower tray, floating vanities, bathtub wrap-around, and sinks. 
I love both of these spaces and they truly embody the diversity and versatility of Dekton.
How has the role of the bath space evolved (and continues to do so) through the years?
Bathrooms are now at the core of their home, one could argue as important as the kitchen. Now more than ever, people are more aware of their home environment and are looking to invest in it to make it more luxurious. The bath used to be a functional, in-and-out experience, but that's no more. Now, people want to relax in their homes: be it in the kitchen when cooking and entertaining or have some personal space in their bath. 
Especially in a market like the United States, we see very large-scale bathrooms and those spaces have to be filled mindfully and accommodating the client. Baths are much more than a toilet, sink, and shower!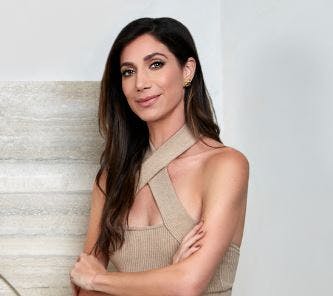 Claudia Afshar
Founder & Principal, Claudia Afshar Design