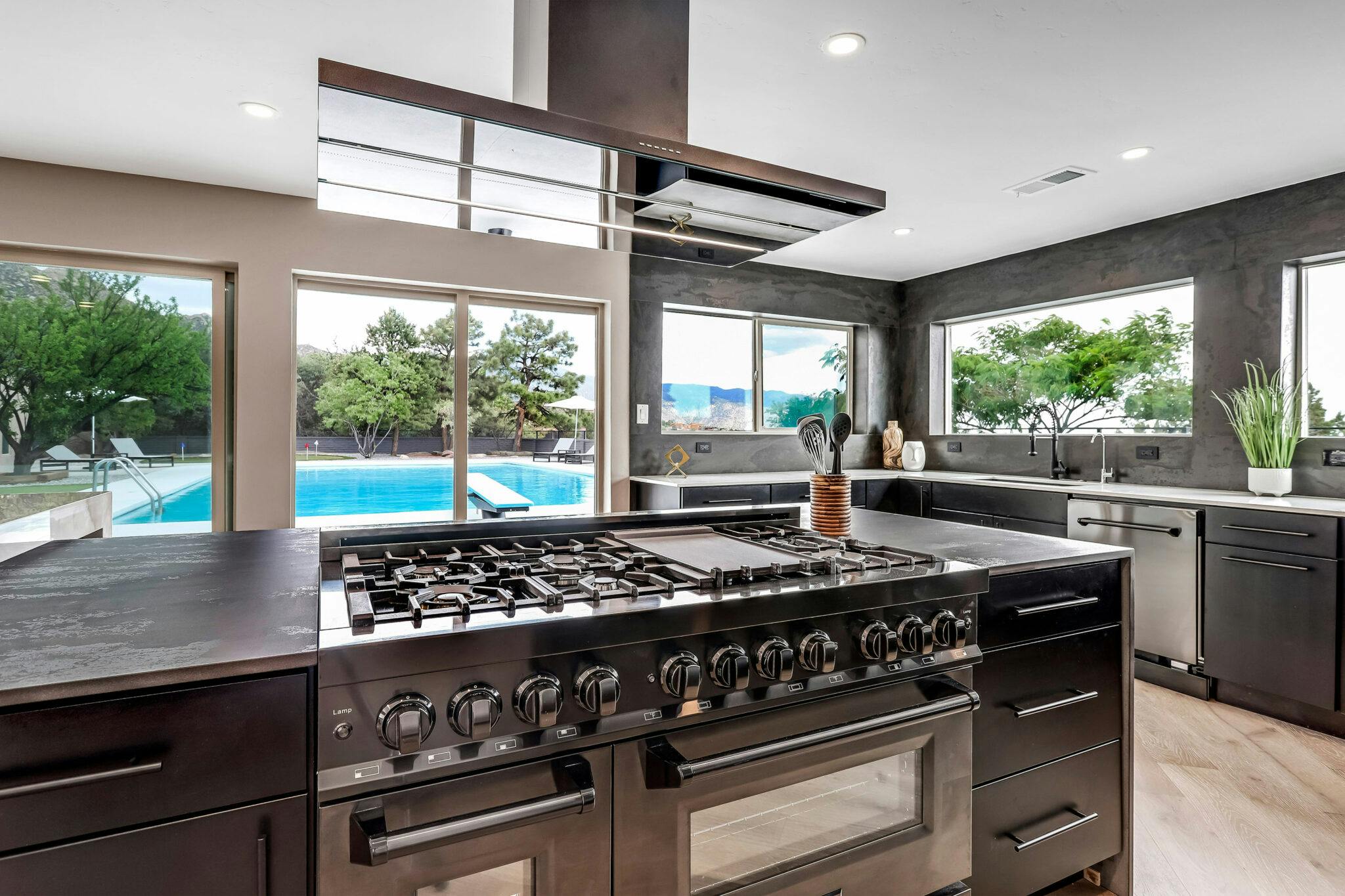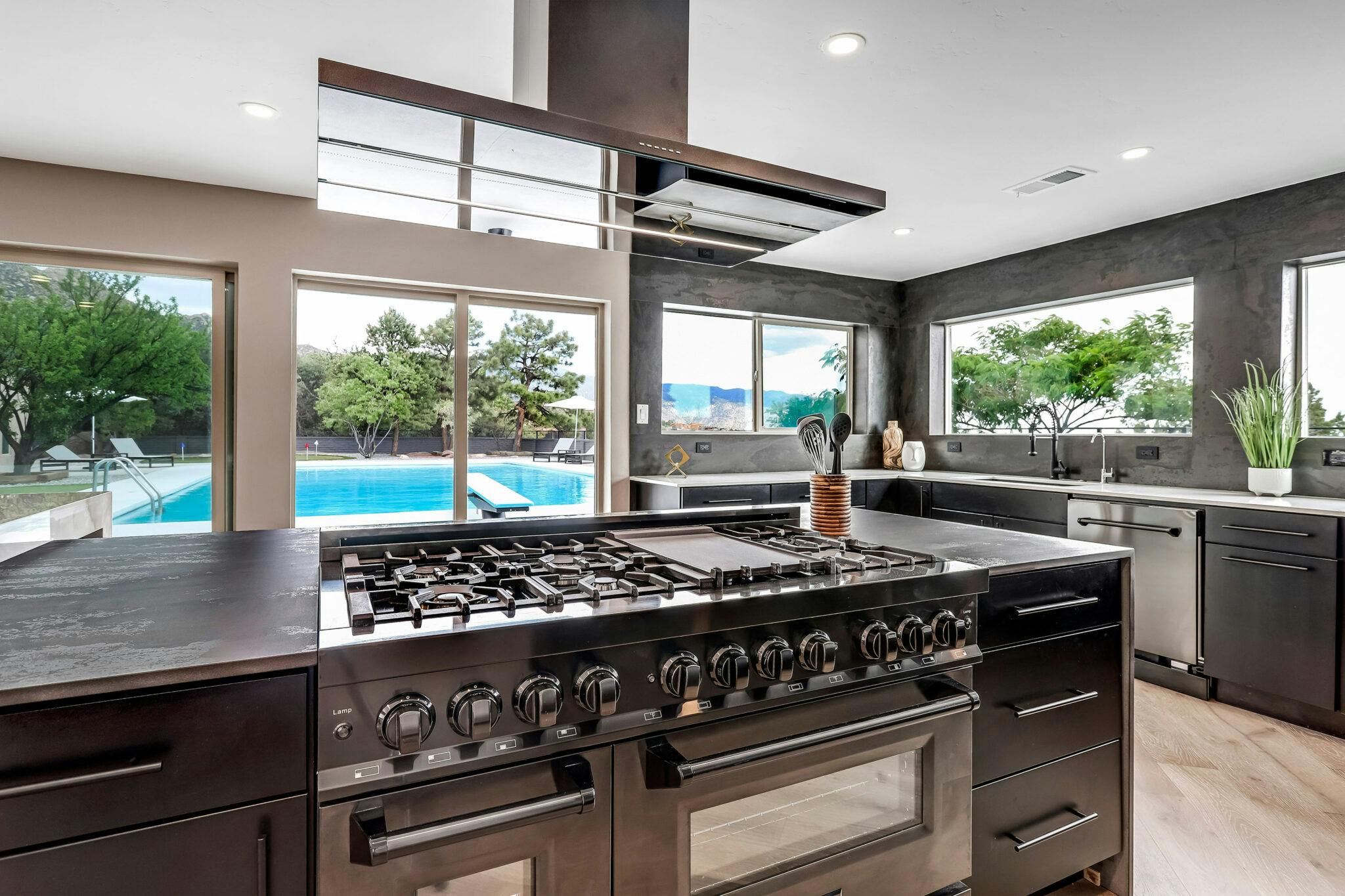 A home fit for a film star
Top Homes
A home fit for a film star
Steven Storms, Apex Homes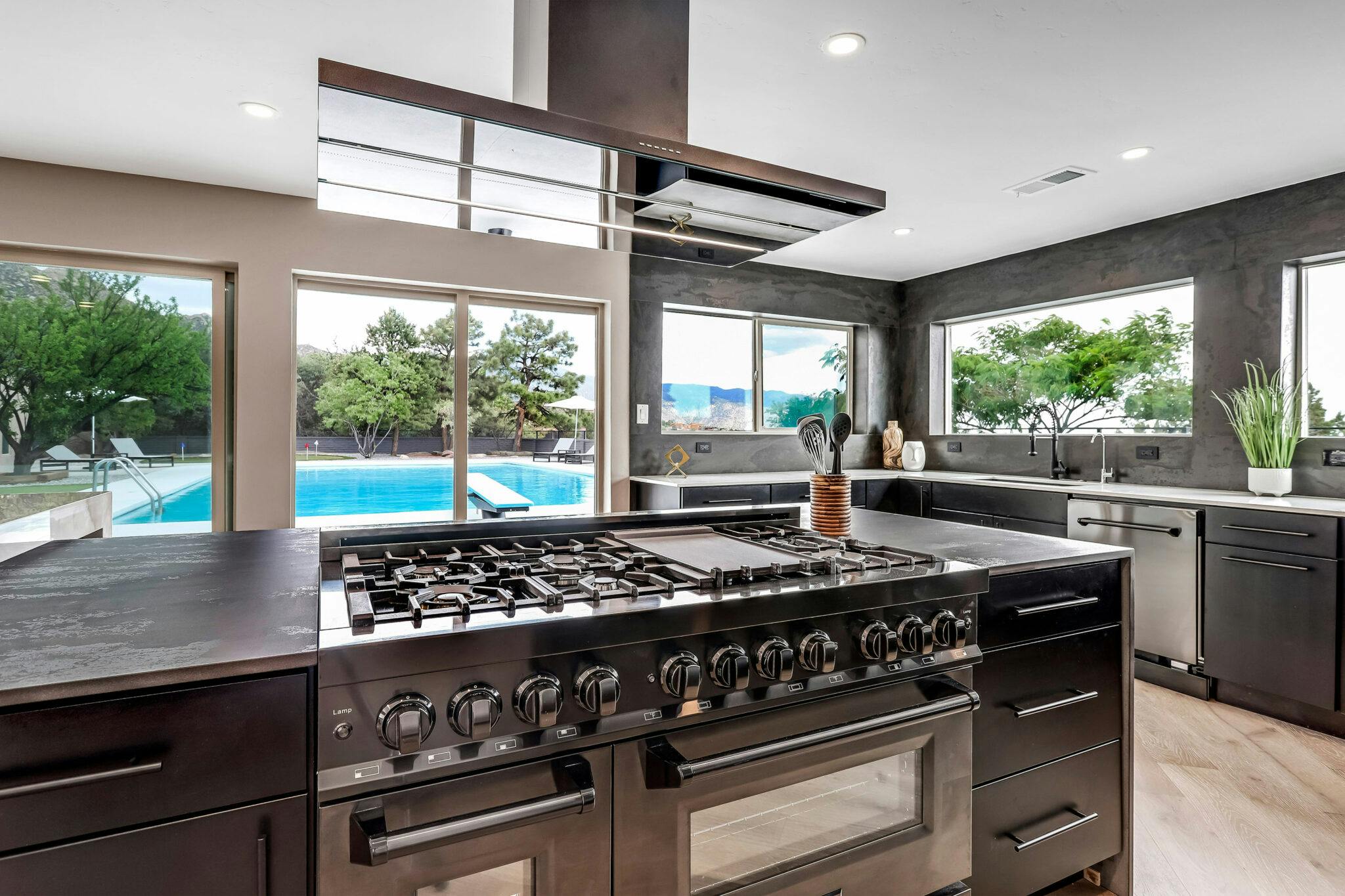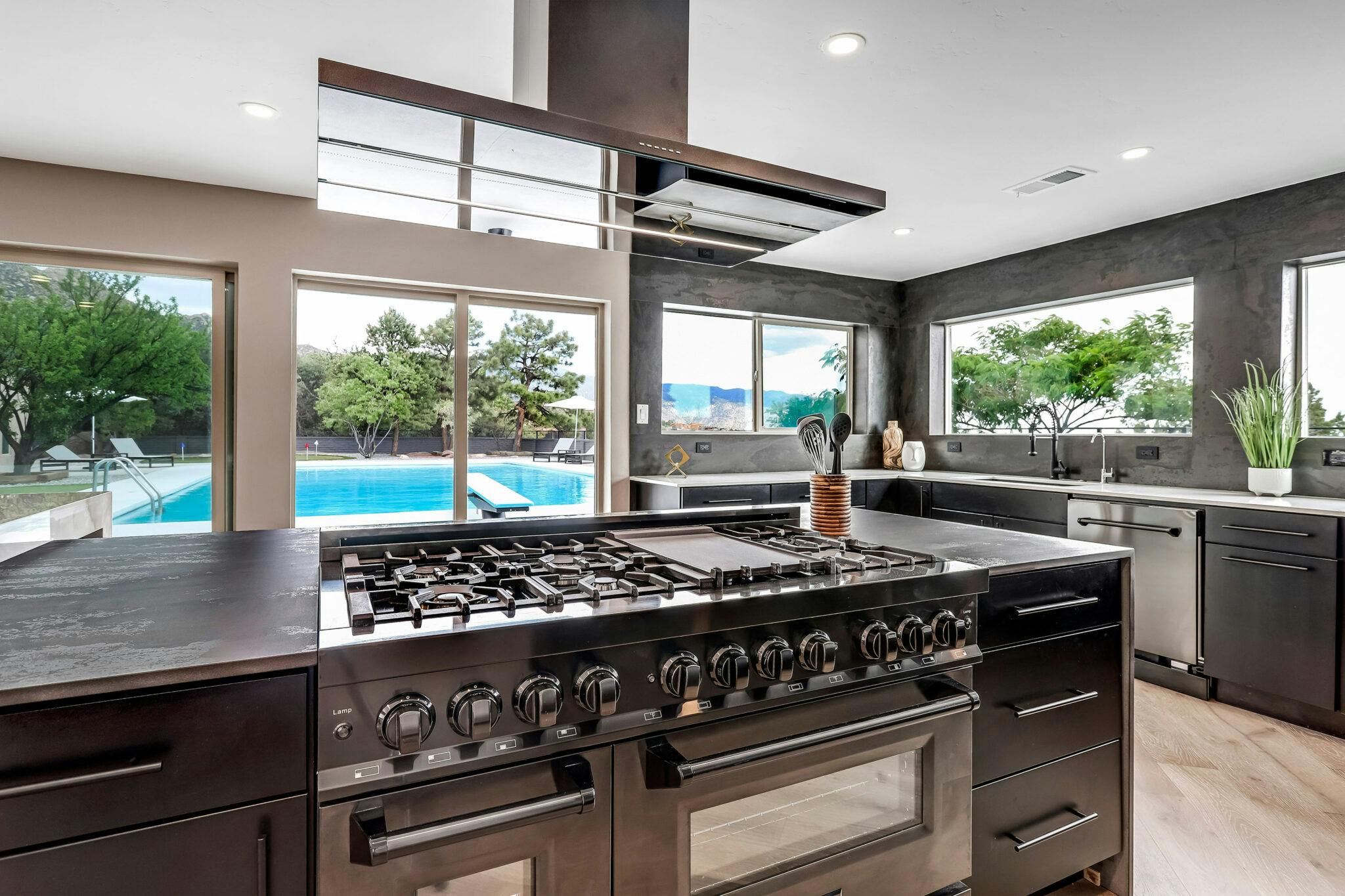 Location
Albuquerque, New Mexico, USA
Material
Dekton I Silestone
Color
Dekton Helena, Radium / Silestone Eternal Noir
Architecture / Design
Steven Storms, Apex Homes
Application
countertop, waterfall countertop, wall cladding and bars, islands, washbasin
Thickness
2 cm | 0.8 cm | 3 cm
A celebrity oasis with high-end design
This house was literally designed for film and television stars to stay in while filming for a content production company that broadcasts in the New Mexico area. An ambitious challenge that Steven Storms, project manager and lead design consultant at Apex Homes, undertook with a complete refurbishment after finding the perfect house for this purpose. With a privileged location, stunning city and mountain views and plenty of privacy, the home was ideal for the project.
Storms managed to create a real oasis for celebrities, a place to get away from the hustle and bustle of everyday life. And to all this he added luxury, sophistication and elegance in every detail. The design was based on the highest quality products and materials. Among them, Dekton and Silestone were two of the key features to add the perfect finishing touch. Both were chosen for their contemporary design and high consistency and can be found in the home in various applications.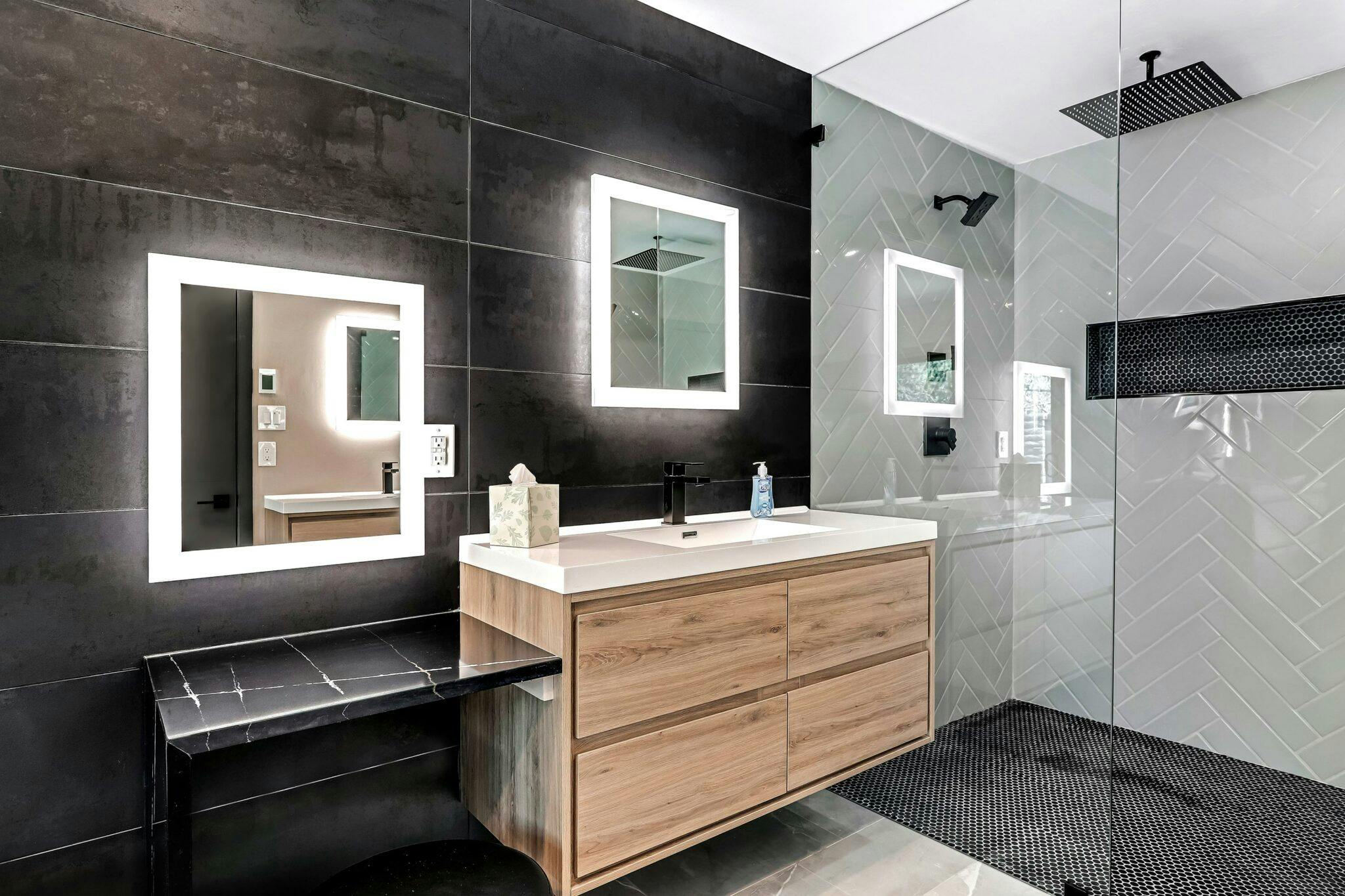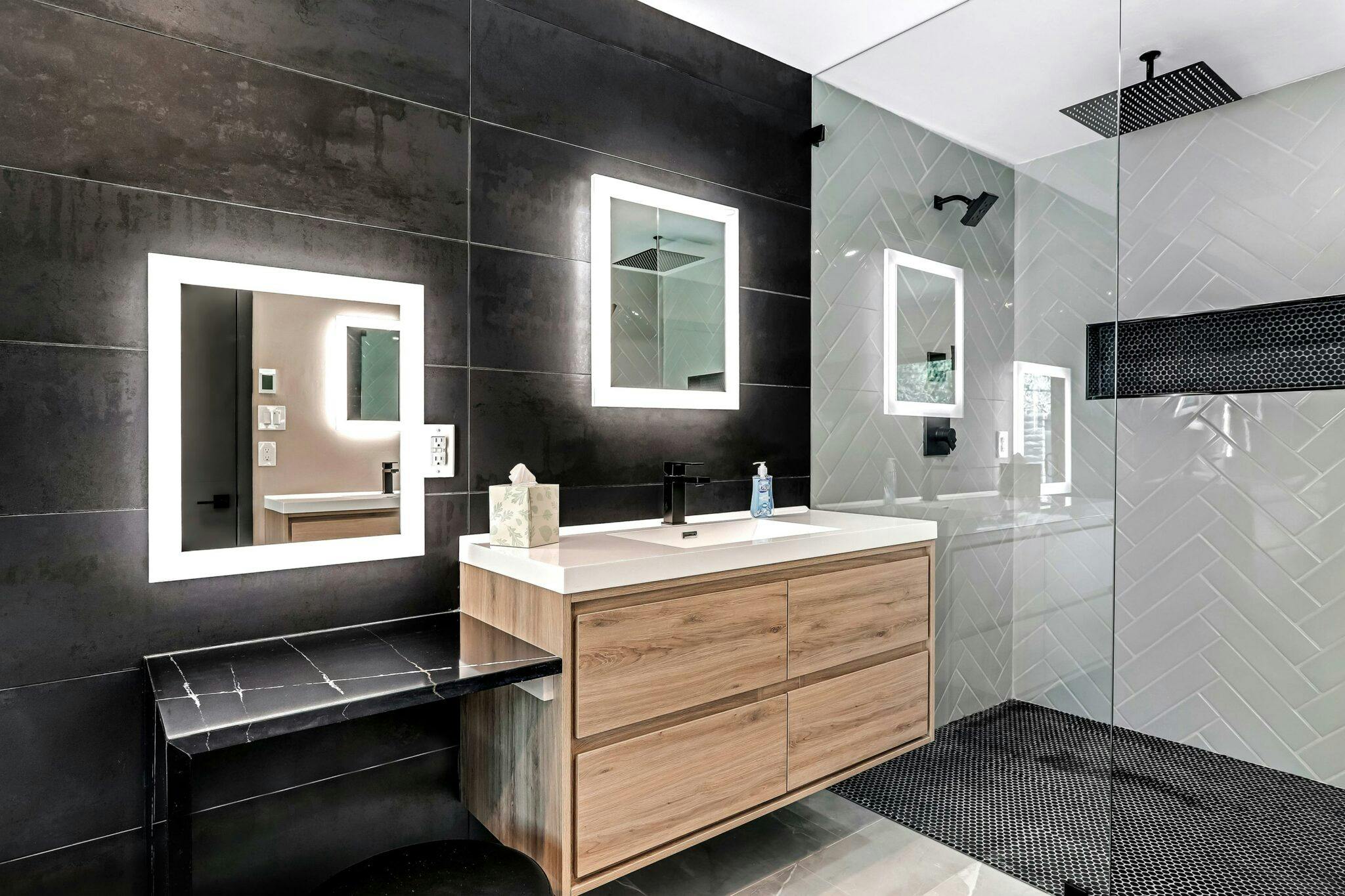 Balance of contrasts
Dekton Helena was used for the kitchen countertops, the island and the pantry. With its translucent appearance and onyx-inspired white and grey tones, it brings light and elegance to this part of the house. Helena is the perfect complement to Dekton Radium, a dark brown with hints of green and blue that is used for another kitchen island, the walls and the floating bars in the living room. Both colours create an atmosphere of perfect harmony. While Helena brings elegance and modernity, Radium provides warmth and visual power. Furthermore, Silestone Eternal Noir was used for two vanity units in the bathrooms. With its deep black base with white veins, it brings beauty and durability to these spaces.
Do you need help with a project?
Contact our specialists for advice
Do you need help with a project?
Contact our specialists for advice
'It is a space that encompasses the fundamental elements of a home and perfectly blends colours and textures of great beauty. Everything we designed was focused on highlighting the specific features of the house and making the most of them'.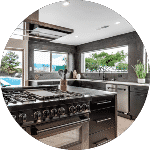 Steven Storms
Lead design consultant at Apex Homes
The designer made the project more aesthetically pleasing by using these high-end materials, which are also very versatile and durable. On the project, the Cosentino team was a key support in ensuring that deadlines were met and that the material, in various thicknesses, was fitted to perfection by Stone Systems. The result is clear to see. A house fit for the film and television stars for whom it was designed.
Cosentino's materials used in this project