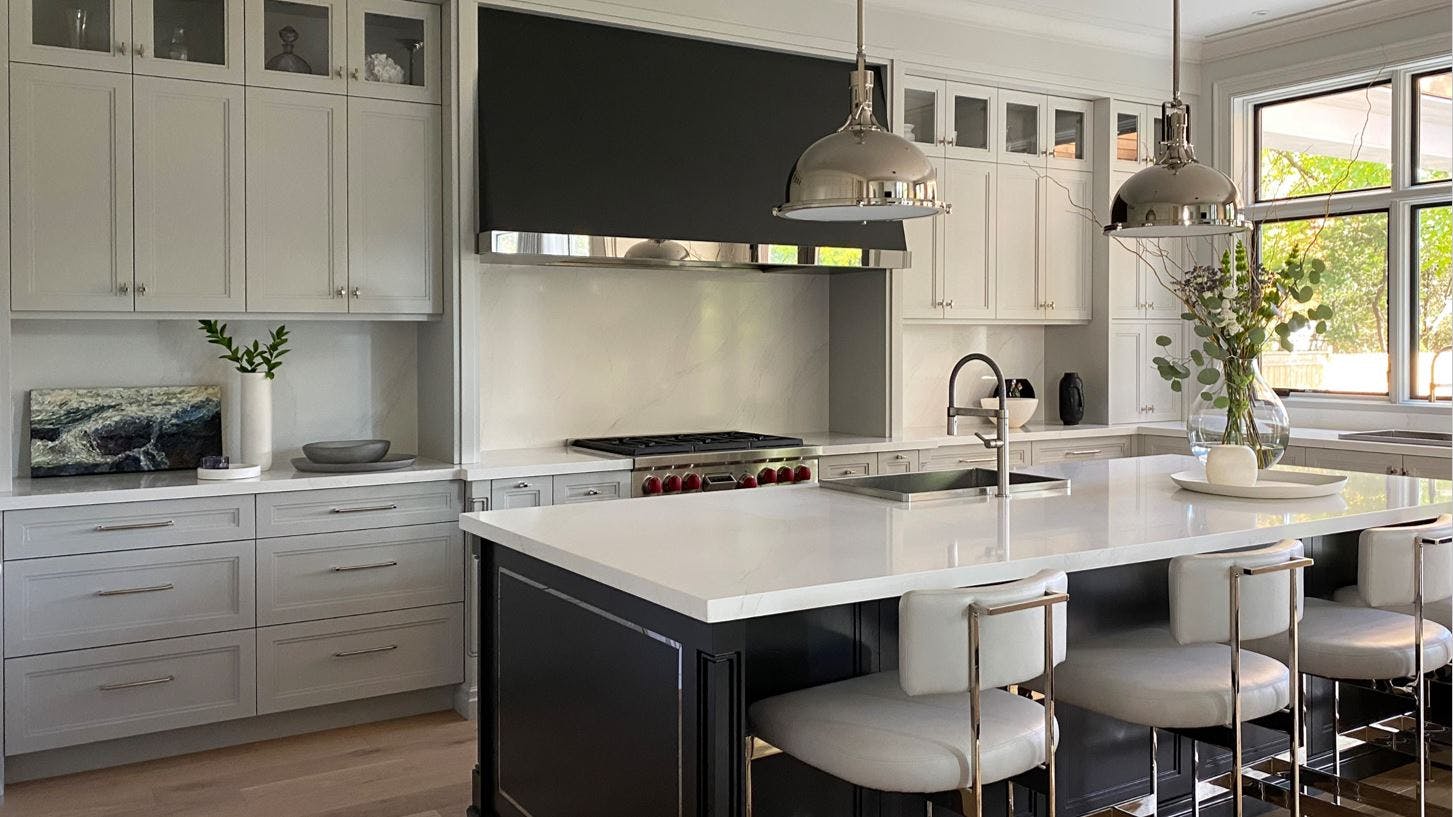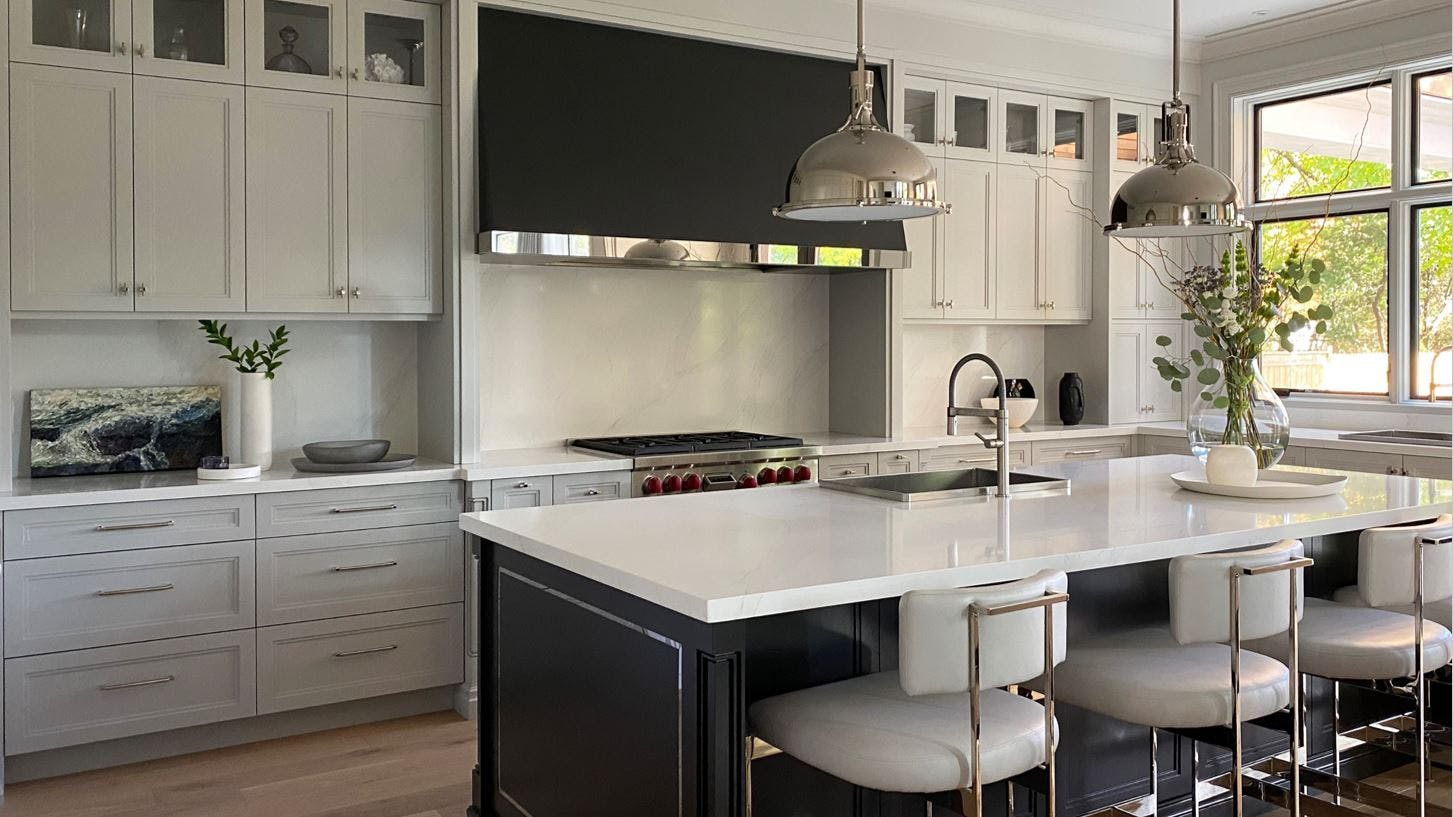 Silestone brings calm luxury to this French Manor-inspired Chateau
Luxury interior designer Regina Sturrock takes us behind the scenes of her latest project featuring Silestone Et. Calacatta Gold. 
'Calm Luxury' is how renowned interior designer Regina Sturrock, Founder & President of Regina Sturrock Design Inc. describes this Modern Chateau project. 
With a focus on sustainability, Regina's award-winning luxury design firm infused classical beauty into this kitchen using Silestone Eternal Calacatta Gold, which brought character and timeless elegance to the space. 
We caught up with Regina for an exclusive inside look at this project. You don't want to miss what she had to share:
Tell us a little bit about the inspiration behind this project
This kitchen is part of a much larger design directive for a new build we call our Modern Chateau Project. The architecture is rooted in classicism with a composed and historical elegance. With a limestone facade, detailed dormers on hipped rooflines, and the trademark of symmetry, the French Manor was most certainly our muse. We incorporated the hallmarks through sophisticated trim work and balanced architectural details, but the shell's inspiration would see a continued honing towards a tailored and modern-day rendition of the classical ideal.
What was your creative vision and how did Cosentino help bring it to life?
The client's vision and our own was to bring this classical beauty to real life through a clean-lined layering on the timeless envelope. Calm luxury are the two words that describe this home.  Calm is found through focus within an unfettered space, while luxury can be seen in the enduring quality and high function of the space.
Mindful material choices would connect with these monikers and the principles of a 'Net Zero' home. This home has a green-build strategy that is holistically efficient, sustainable, and environmentally friendly.
We selected Cosentino's Silestone with its advanced HybriQ+® technology for our high-performance kitchen that would align with this ethos. It shows its beauty not only through a soft and understated veining but also through its core values of sustainability.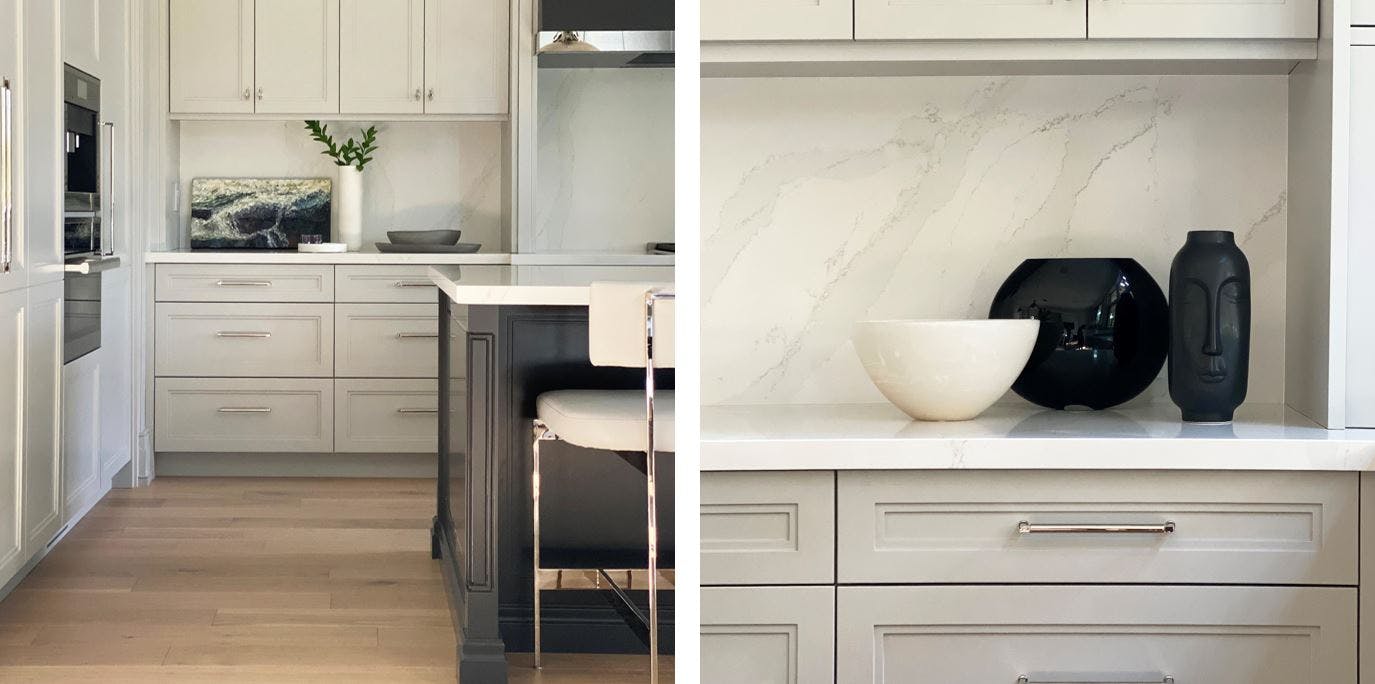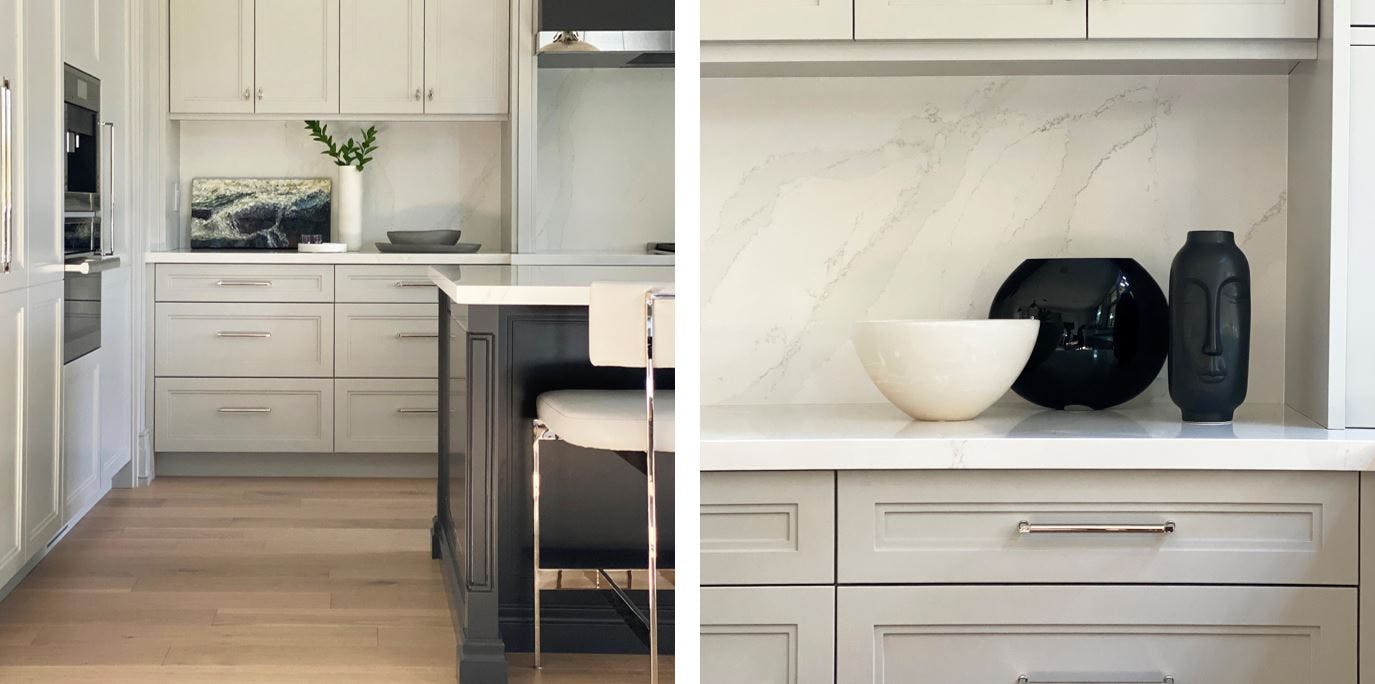 Why Silestone Et. Calacatta Gold for the kitchen surfaces?
This kitchen is not just a showpiece.  It performs. Our client wanted a counter surface that would be easy to maintain and that is also antimicrobial. We looked at many options but Silestone® Eternal Calacatta Gold offered all the winning components. 
Its capabilities include stain, acid, shock, and scratch resistance yet it maintains beauty through the depth and translucency of its surface.  With a soft white foundation and subtle gold-gray veining, I personally feel that it carries a unique character of its own.
This stone quietly sits back as part of our classic envelope and plays a supporting role in maintaining the principles of this green home.
What is your favorite element of this project? 
It is not any one thing, rather, a spirit that runs through every detail. I mentioned 'calm luxury' and we find this in the soothing palette and harmonic elements, the special gallery pieces that speak to our clients, the fine textiles fashioned into custom-made ensembles, and the one-off furniture pieces crafted just for this home.  Mostly, the project was designed around the spirit of our client and was realized through their trust in our work. Without this our designs and the beauty around them would have died on the paper we created them on.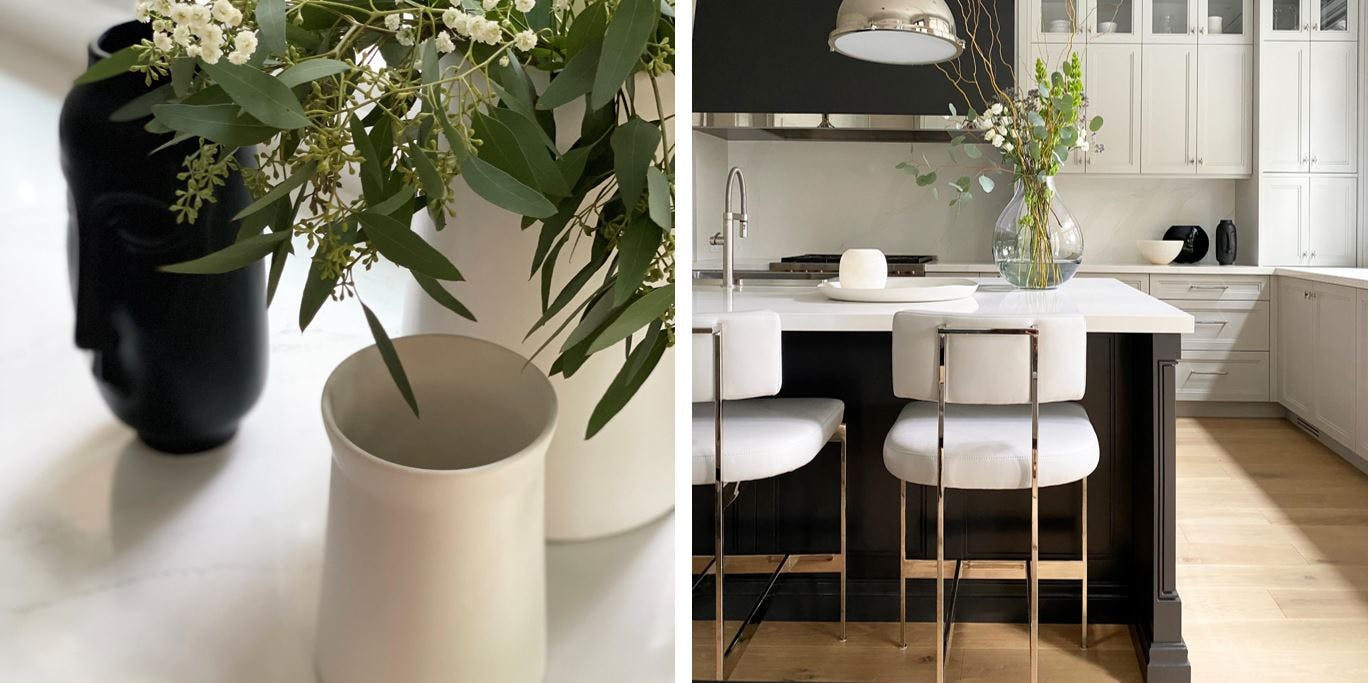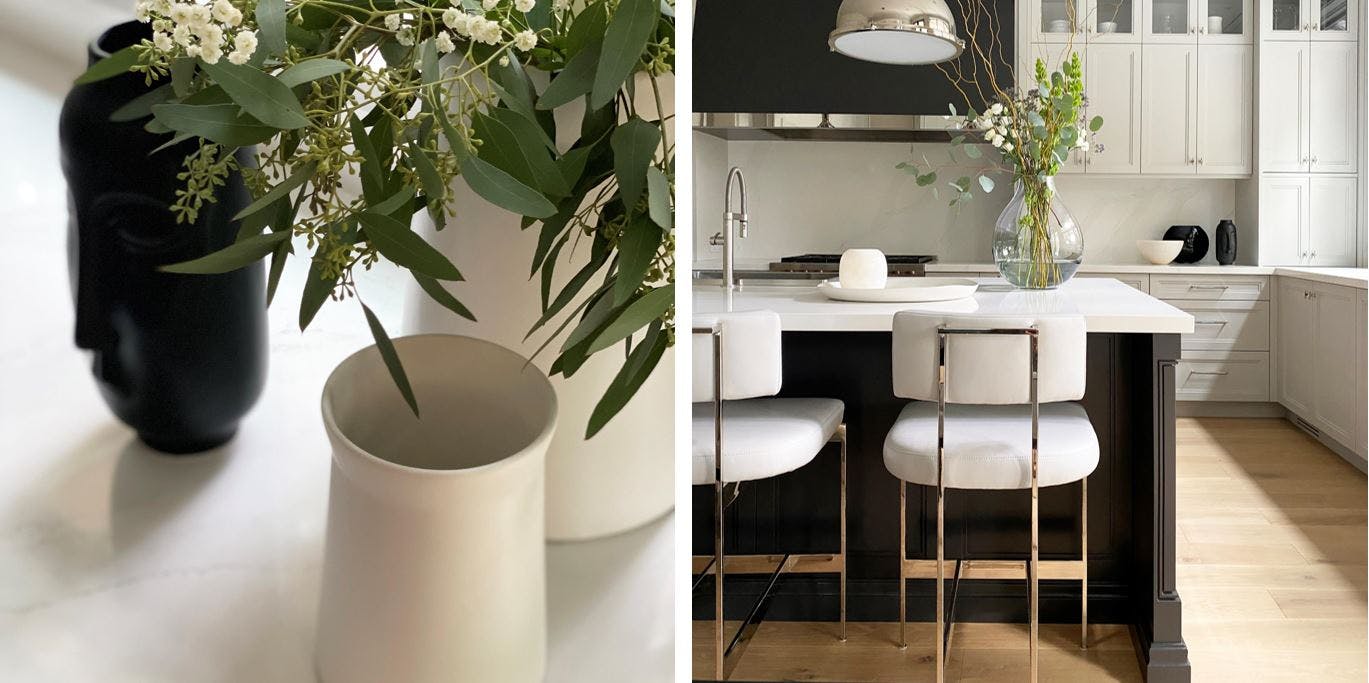 Share with us an interesting design feature present in this project
This home carries an understated aesthetic with a structuring of classical lines. I love the tailored millwork and the sculptural effects that a simple, stepped profile can achieve. However, within this envelope of quiet, there is room for dramatic statements. The range hood that spans a large niche is a custom design by the RSD team, and it showcases our signature attention to the details. Despite its simple form, the finish variances from matte black to an elegant band of polished nickel, give this piece a couture appeal.
This material recipe is also carried through to the island. On each end, a sleek polished nickel inset defines another commanding, furniture-quality piece.
What is your favorite thing about Cosentino?
Today's designers and today's product developers carry an important responsibility. Our job is not only to create beautiful spaces or to manufacture eye-catching materials to captivate but to do so in a conscious manner.
I appreciate that Cosentino has taken an industry lead in the development of products that allow us, as specifiers, to provide our clients with responsible and beautiful choices that suit their lifestyles and that can carve a better environment for the future of our planet. The Dekton and Silestone brands have been staples in our firm for this reason.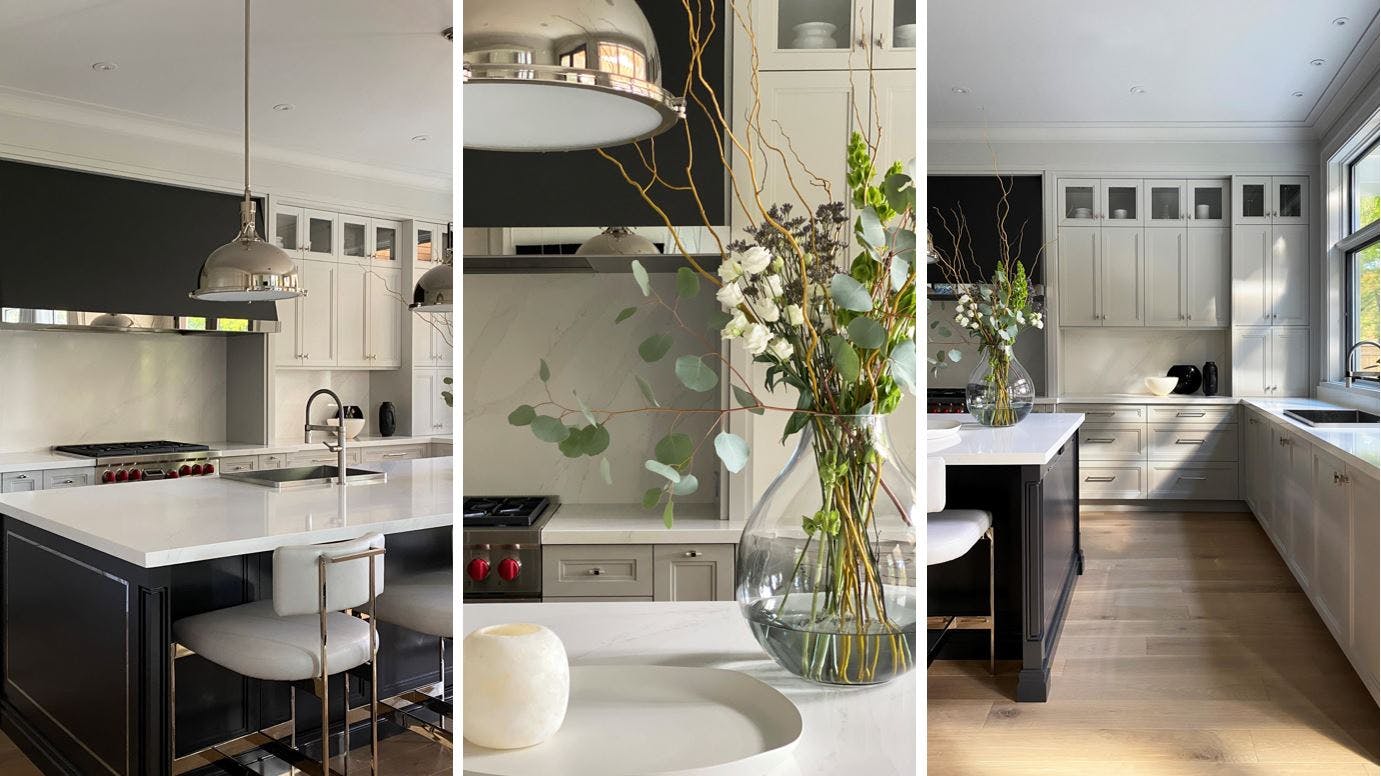 There is nothing we love more than seeing talented designers use Cosentino materials to fulfill their creative visions and bring their client's dream spaces to life!
Learn more about Regina Sturrock Design Inc. here and keep up with her on social media at @reginasturrock      
Request quotes