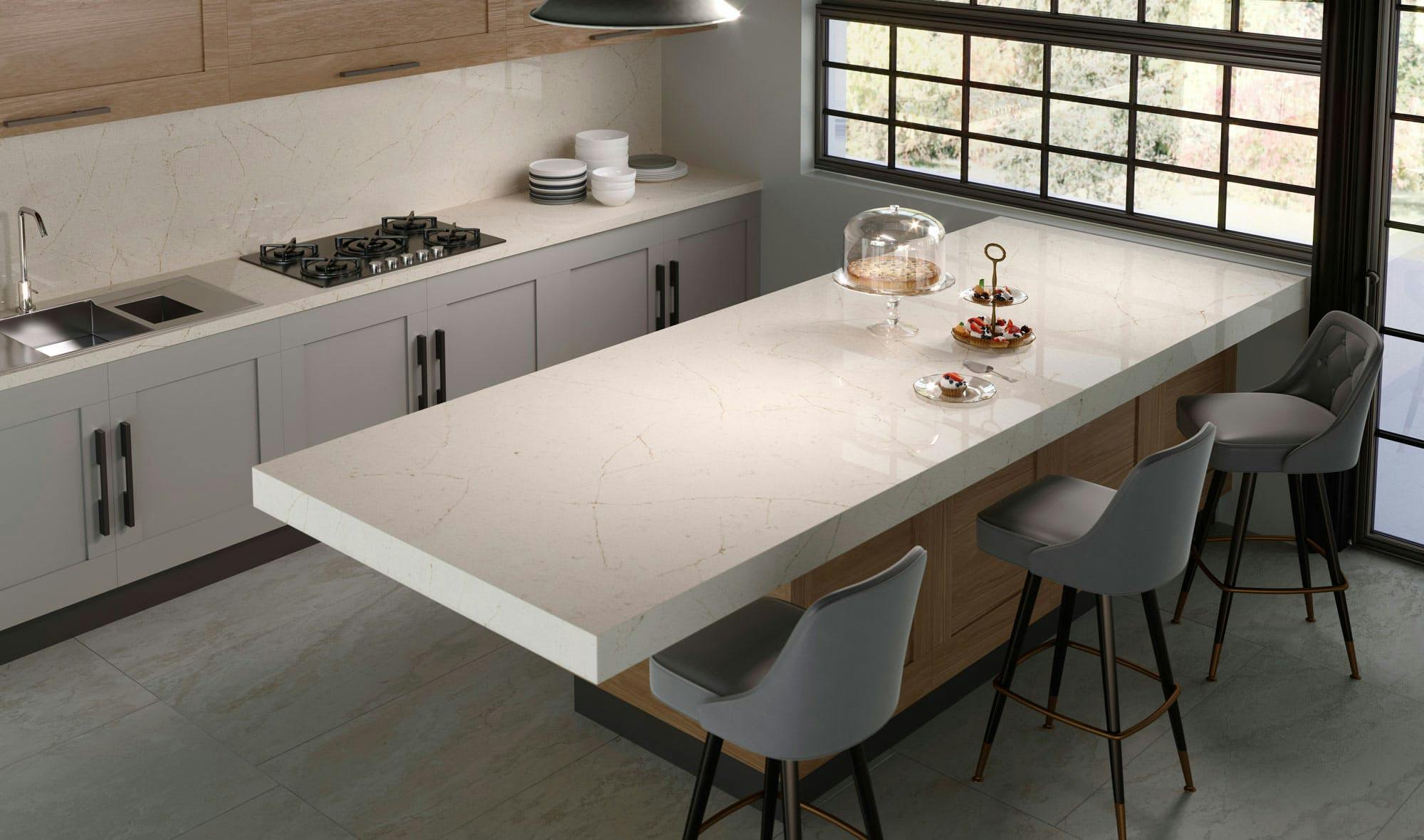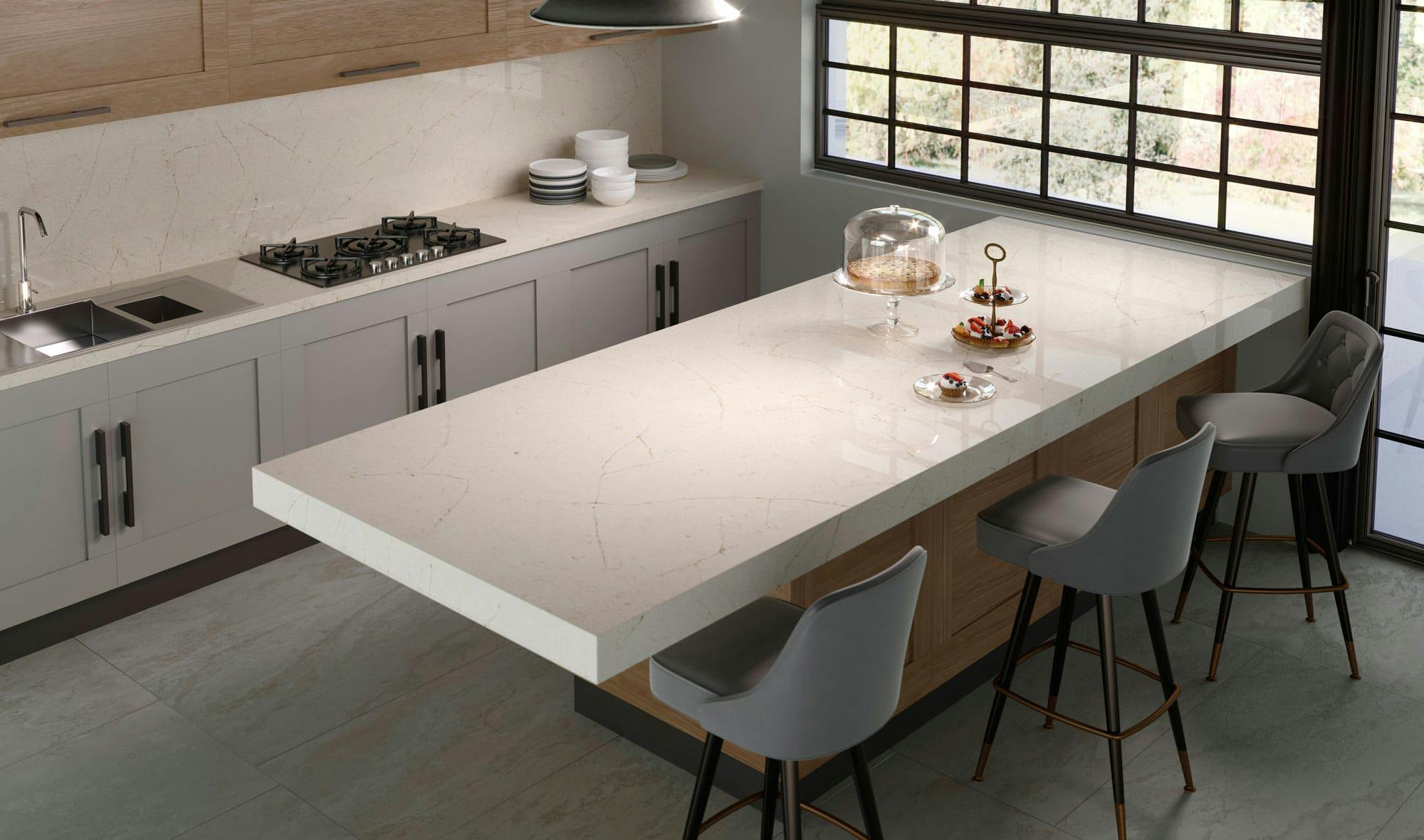 The Elegance of Crema Marfil Marble
The Subtle Elegance of Crema Marfil Marble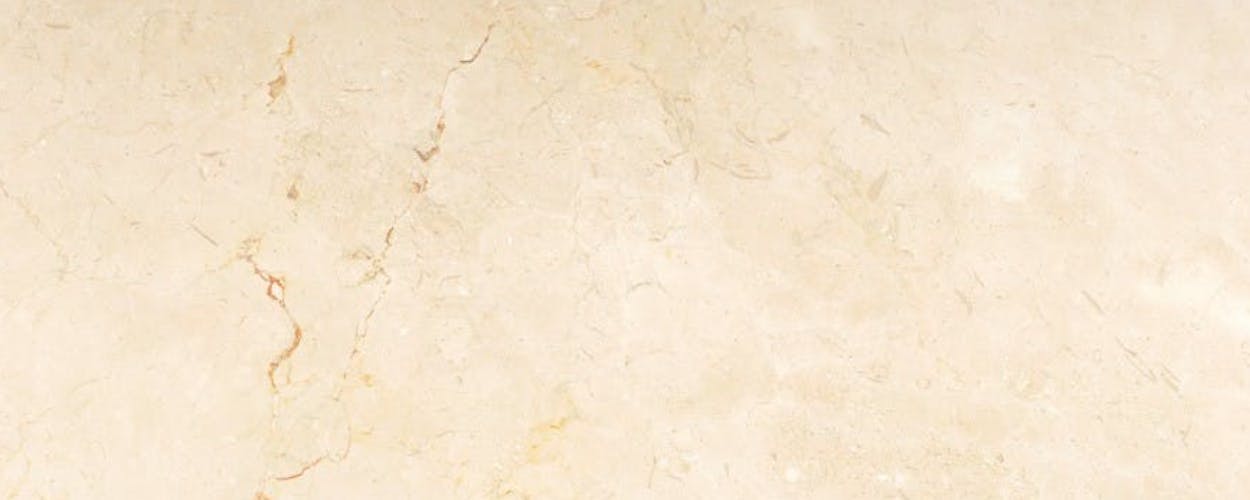 Crema Marfil marble is a textured creamy beige stone with soft veins of color including tones of yellow, cinnamon, white and even goldish beige. Its warm yet pale color means it's highly desirable, and as well quite adaptable for any sort of project: a monumental accent wall, or as a touch of elegance for a master shower. Recalling elegant palatial and civic architecture, it's even used for exterior cladding, so it's a choice for many an architect and designers these days. Like many marbles, Crema Marfil is in fact a limestone, and comes from vast quarries in Spain.
Crema Marfil has a distinctive pale background with touches of patterned color that make this elegant surface more refined and interesting. While the best of the stone tends to be uniform in color and grains, it has considerable variation, after all it is a naturally occurring stone, making it an artwork created from the earth. The marble is quarried from areas around Mount Coto and has wide ranging uses including creative tiles, backsplashes, and as well fine and elegant flooring. The subtle tone of this marble allows it to be a wonderful choice for modernist bathrooms and kitchens as well as the most classic of spaces that require a touch of natural stone.
A Modern Bathroom with Crema Marfil Marble Tile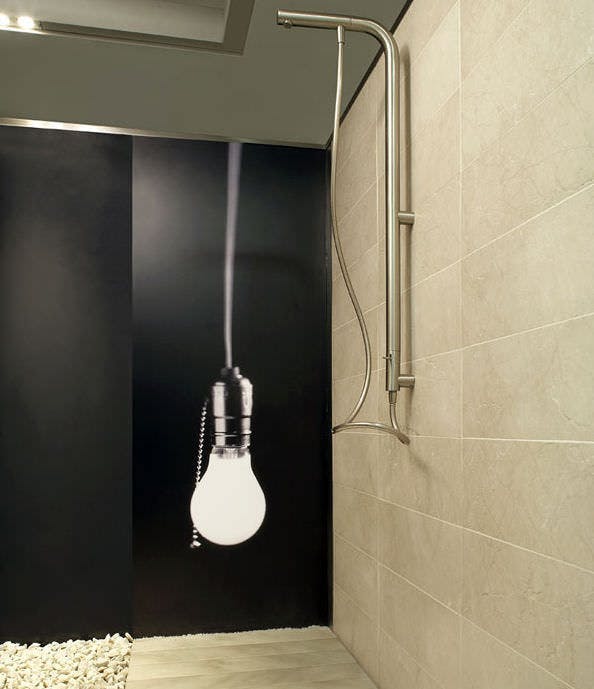 Crema Marfil tile is a perfect accent for a modernist shower accented with stainless steel and black interior accents. A clean pale surface is often the marker of a lovely example of Crema Marfil, punctuated by subtle veining of color, rice like grains on occasion with white spots or flowered areas. A highly versatile stone this marble is used well in monochromatic spaces as well such as white kitchens that need an extra layer of depth and weight, a sort of monumental air of character. The marble comes in various finishes including highly polished, and is often used for architecture features interior and exterior, it's particularly magestic for residential hallways, and business entrances as well.
Creative Interpretations of this Stone
Surface materials like Eternal Ivory offer us a new interpretation of the beauty and depth of Crema Marfil marble. This special stone offers a aoft orange veined on cream background, these tones allow a certain sophisticated warmth even to the most minimalist of spaces. Looks perfect with other whites, creams and gray cabinetry. Cleverly offset with grey hues, wood accents and marble flooring. Such a relaxing yet luxurious design offers bespoke beauty for the sophisticated homeowner.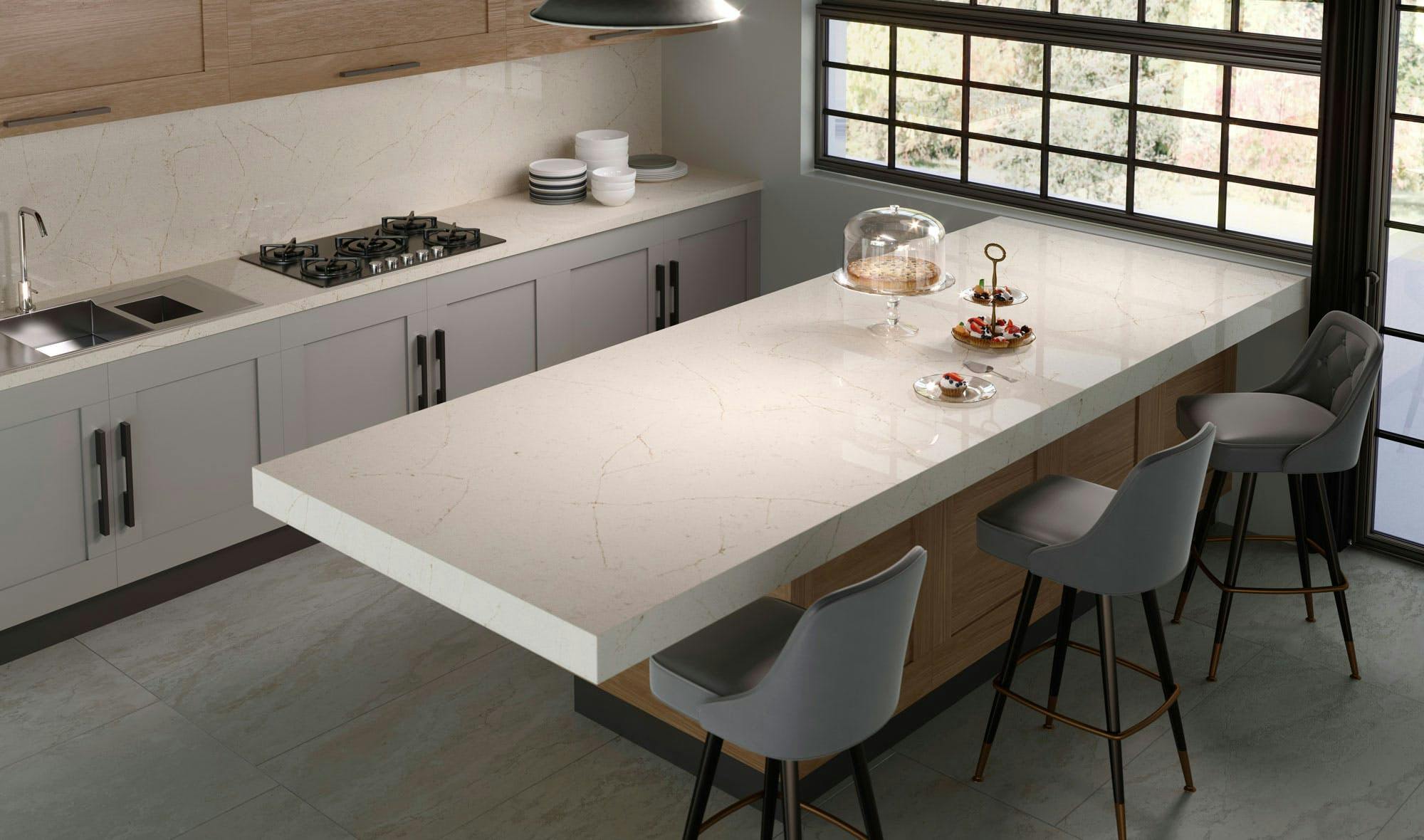 World renown for its subtle pale color that has a special warmth to it, Crema Marfil marble is a wonderful stone that has a rare and special beauty, and looks wonderful in any interior. It combines well with other cream stones, and works beautifully as flooring, backsplashes, tiles and even countertops. Many contemporary architects pair the stone with dark accents including iron, wood and dramatic settings. It is also perfectly married to traditional spaces that require a special accent of sophisticated texture and sculptural beauty.
If you liked this article, you should have a look at our Guide on Stunning Kitchens: