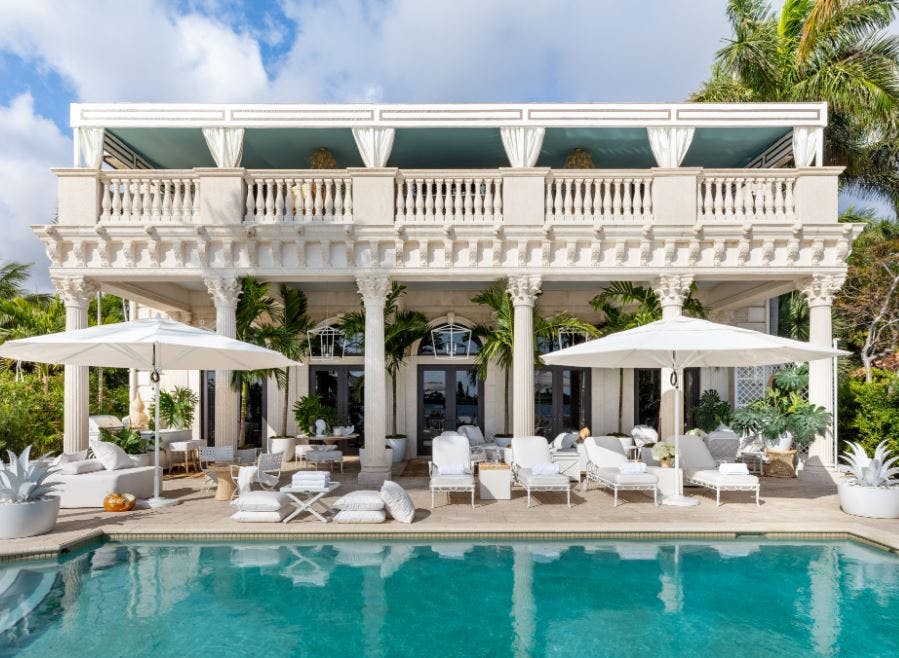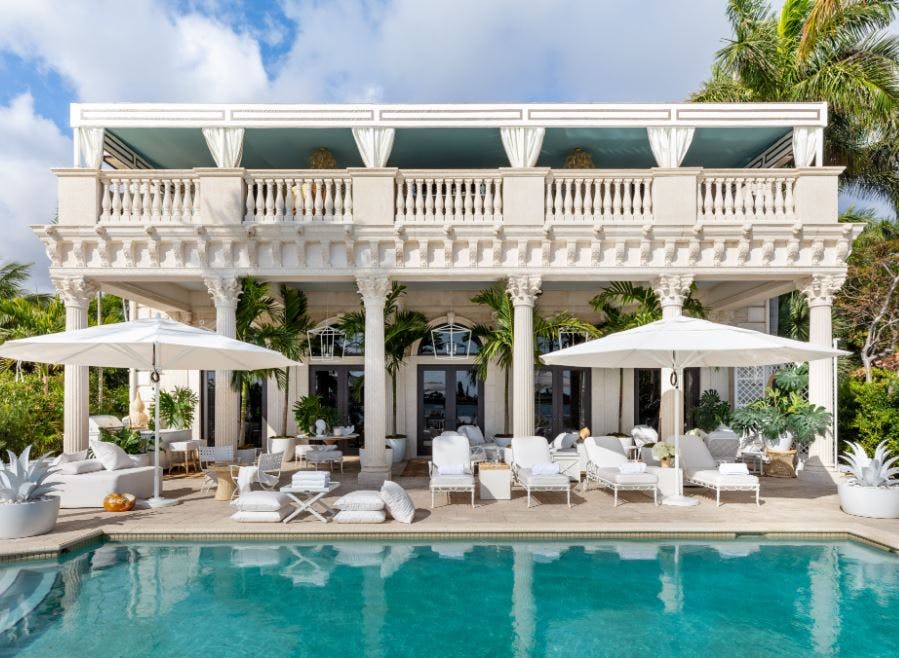 Waterfront Luxury Inspires Cosentino Surfacing Designs at the Sixth Annual Kips Bay Decorator Show House in Palm Beach
Built in 2007, the 2023 Show House is located directly on the Intracoastal Waterway, making it the first waterfront location and providing designers, sponsors and attendees alike with a fabulous new scenic experience and spectacular views. Situated in the Northwood Shores neighborhood, the property includes an elegant outdoor coverage loggia, a guest suite, a serene primary bathroom, and a modern kitchen space, all featuring the latest innovations from Cosentino's ultra-compact Dekton® and Silestone® hybrid surfaces. 
"We place tremendous value on our collaborative relationships with architects and designers," says Eduardo Cosentino, CEO of Cosentino North America and EVP Global Sales, Cosentino Group. "The Kips Bay Decorator Show House allows us to work with some of the most creative and innovative minds in the industry to explore new applications of our surfacing. We are incredibly grateful to be returning for our fourth year to support this beautiful showcase, as well as the Boys & Girls Club, a program we are always honored to work with." 
Primary Bathroom by Allison Paladino – Paladino Rudd Interior Design & Collection | Dekton Rem
Paladino's primary bathroom, titled "Silent Mode", is designed to encourage those who enter to unplug and unwind. The serene space features bleached blond walnut that artfully contrasts with the white stone and gold veining of Cosentino's Dekton Rem that covers the walls, floors and countertops. The continuous use of both the wood and stone materials as they seamlessly form the minimalist architecture of the space creates a spa-like atmosphere, especially with the movement of the stone veining being complimented by the sounds of the nearby intracoastal waterway.  
"The first time I felt Dekton materials, I was drawn to how tactile they are, how you can truly feel the veining as it runs through the stone," says Allison Paladino of Paladino Rudd Interior Design. "With this Show House being on the water, and with our goal of creating a serene environment through design, a surface like Dekton Rem provides the feeling of real, natural stone in your space while still maintaining functionality and durability you can feel good about."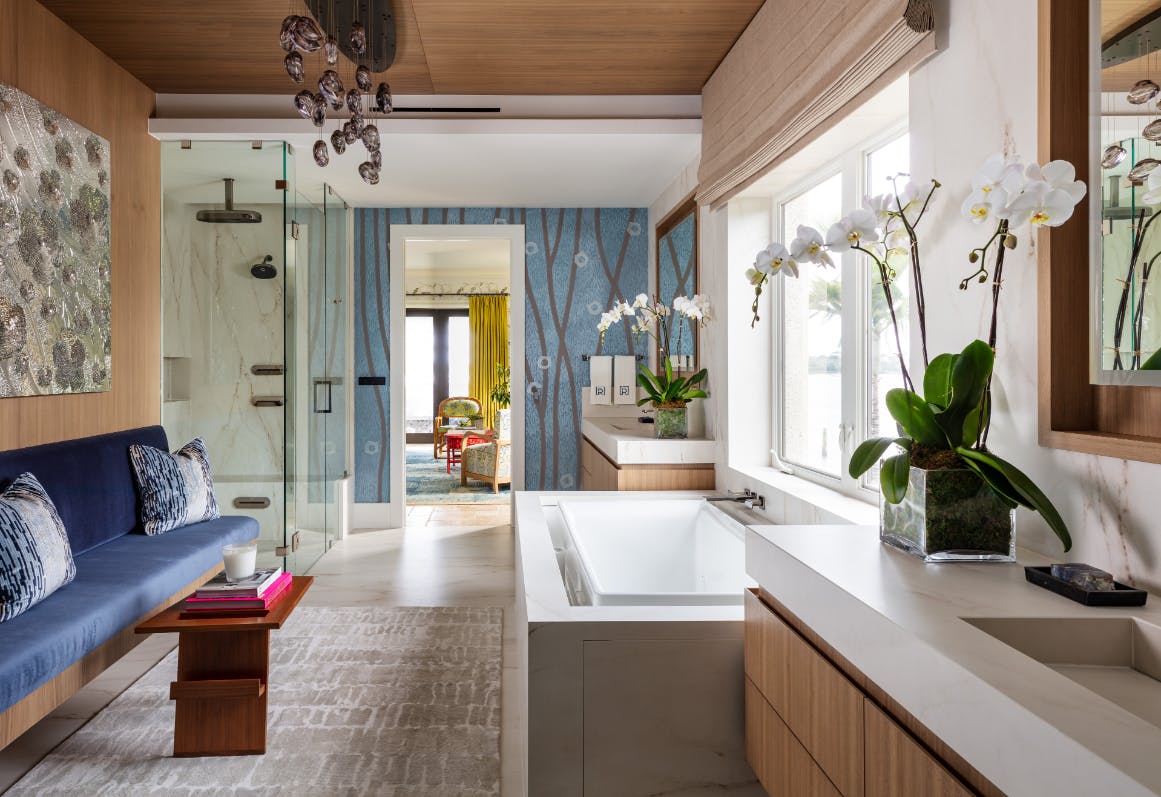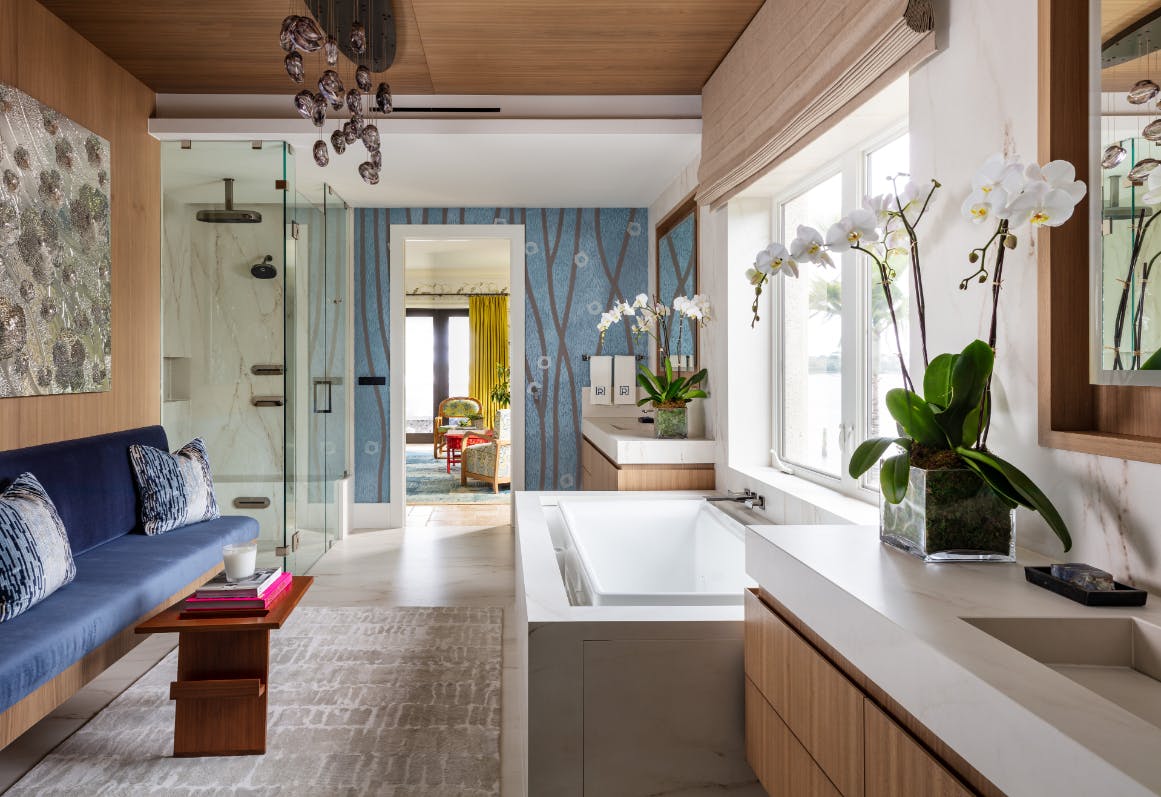 Outdoor Covered Loggia by Billy Ceglia Designs | Dekton Uyuni 
Stepping away from the typical design aesthetic of Palm Beach, Billy Ceglia's outdoor pool loggia and terrace aims to compliment the beachfront scenery by maintaining a simple, elegant aesthetic, living up to its title of "Le Palmier Blanc". The refined, minimalistic palette gives the scenery the starring role in this space, and the use of Dekton Uyuni's salt flat-inspired tones brings the simplicities of nature to the surface.
"With the view overlooking the water, I knew I wanted to incorporate large, sculptural elements that weren't necessarily outdoor furniture," says Billy Ceglia of Billy Ceglia Designs. "Dekton Uyuni's crisp white hues eliminated any visual noise in the space and created the perfect backdrop for entertaining, especially given Dekton's incredible durability, something that is a "must" with the harsh elements of Florida's coast."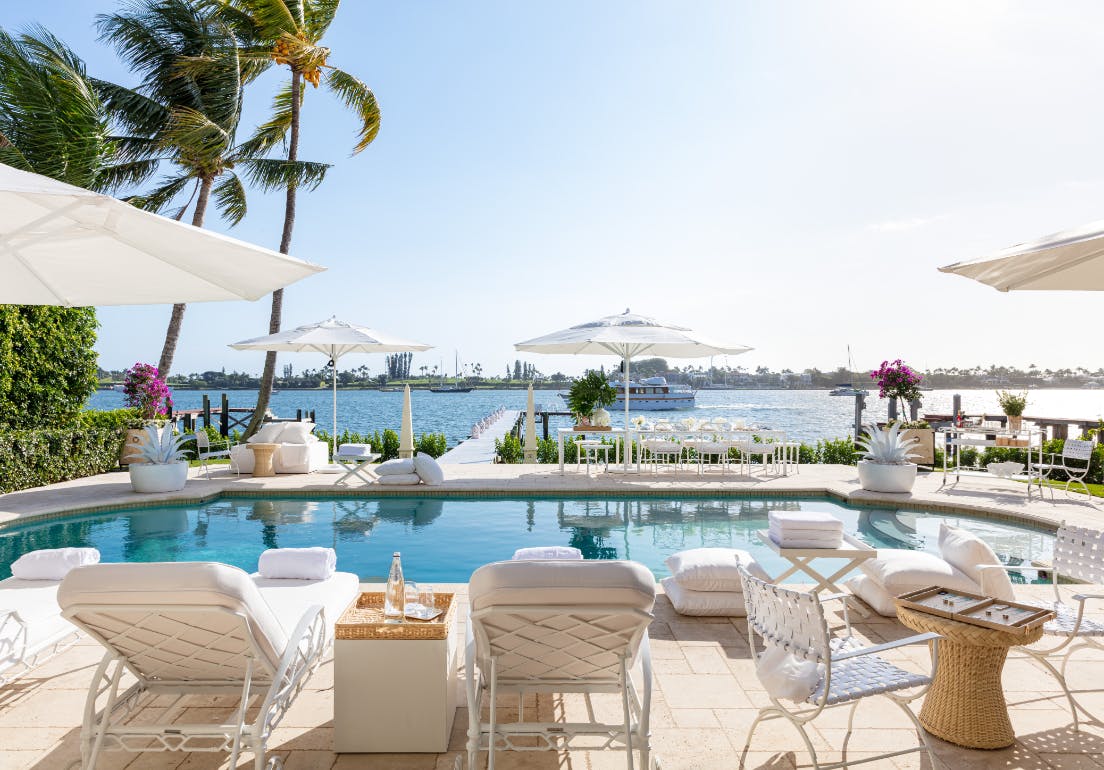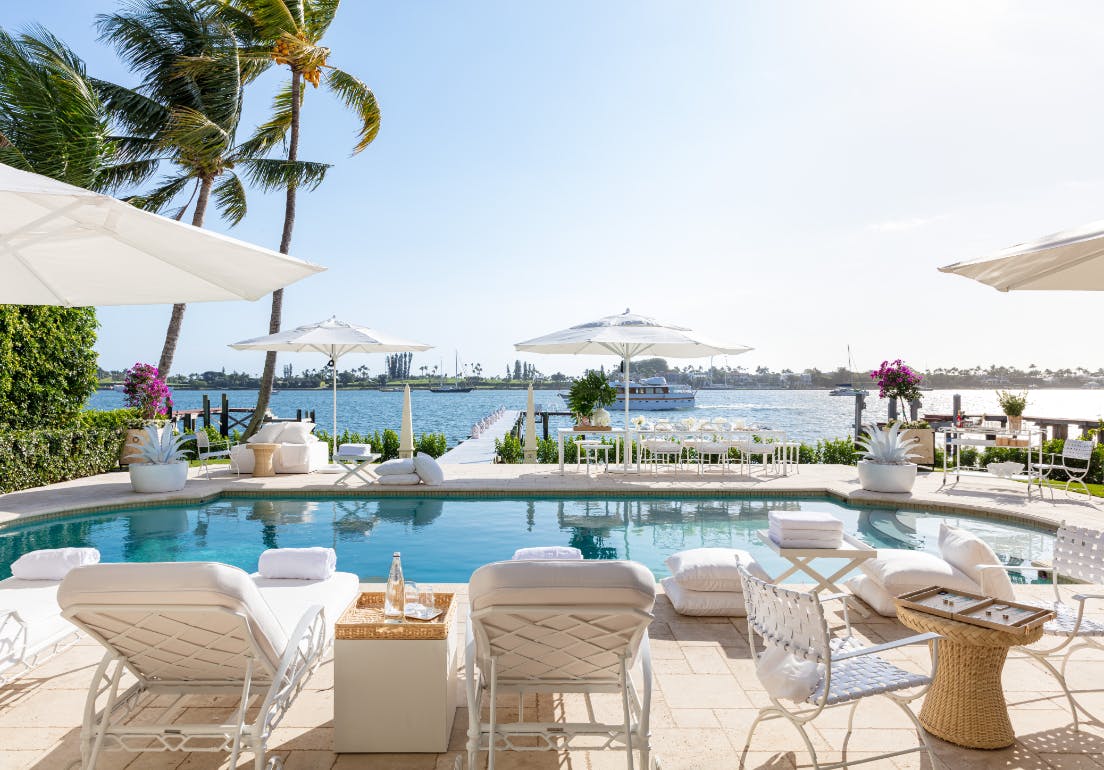 Guest Suite by Jennifer Mabley & Austin Handler of Mabley Handler Interior Design | Silestone Sunlit Days in Posidonia Green
With the goal of bringing bold, eye-catching design to this year's Show House, Jennifer Mabley & Austin Handler balance timelessness with modernism in their guest suite titled, "Welcome to the Jungle!" The space is whimsical as it features art-deco inspired textiles, modern lighting, and no shortage of eclectic, vintage furniture pieces. Silestone Sunlit Days is featured in the suite's closet, in the colorway Posidonia Green, a fun and unique hue that draws the eye and inspires playful energy.
"This particular Show House reminded us of homes in the area that were designed by acclaimed architect Addison Mizner, known for his recognizable Spanish and Mediterranean colonial revival style," says Jennifer and Austin from Mabley Handler Interior Design. "With the Sunlit Days collection being created with the Mediterranean sea in mind, utilizing this collection allowed us to tap into Mizner's design style, elevated by Silestone's reliable durability, built to last through the continued life of this historic home."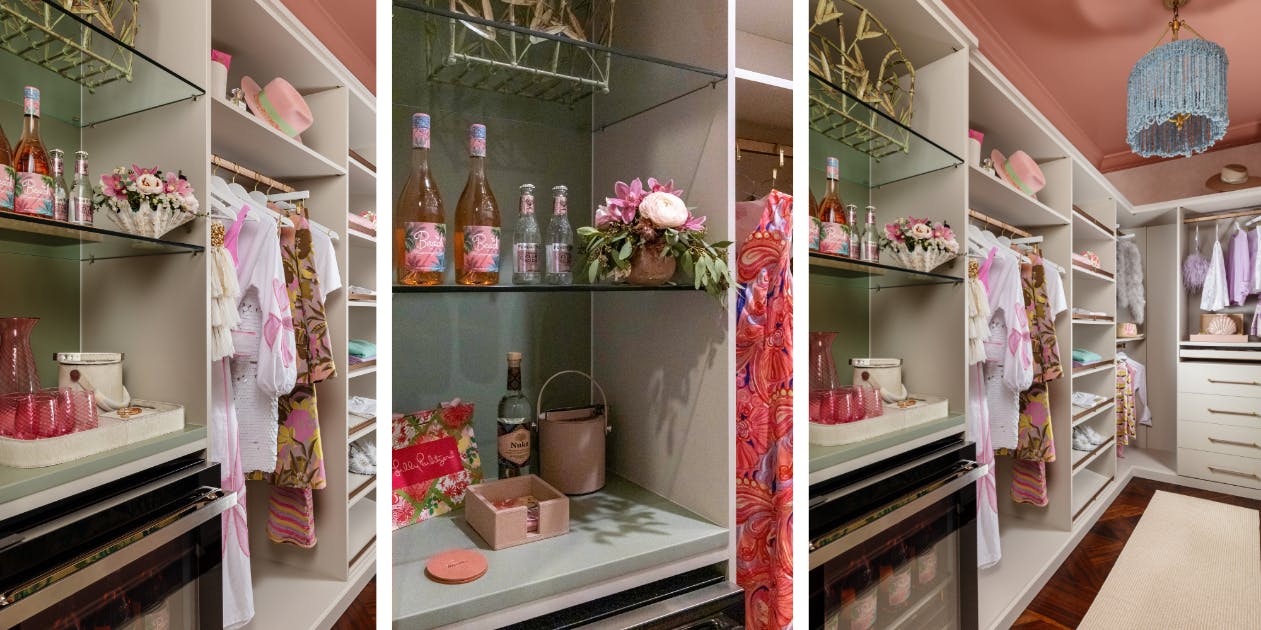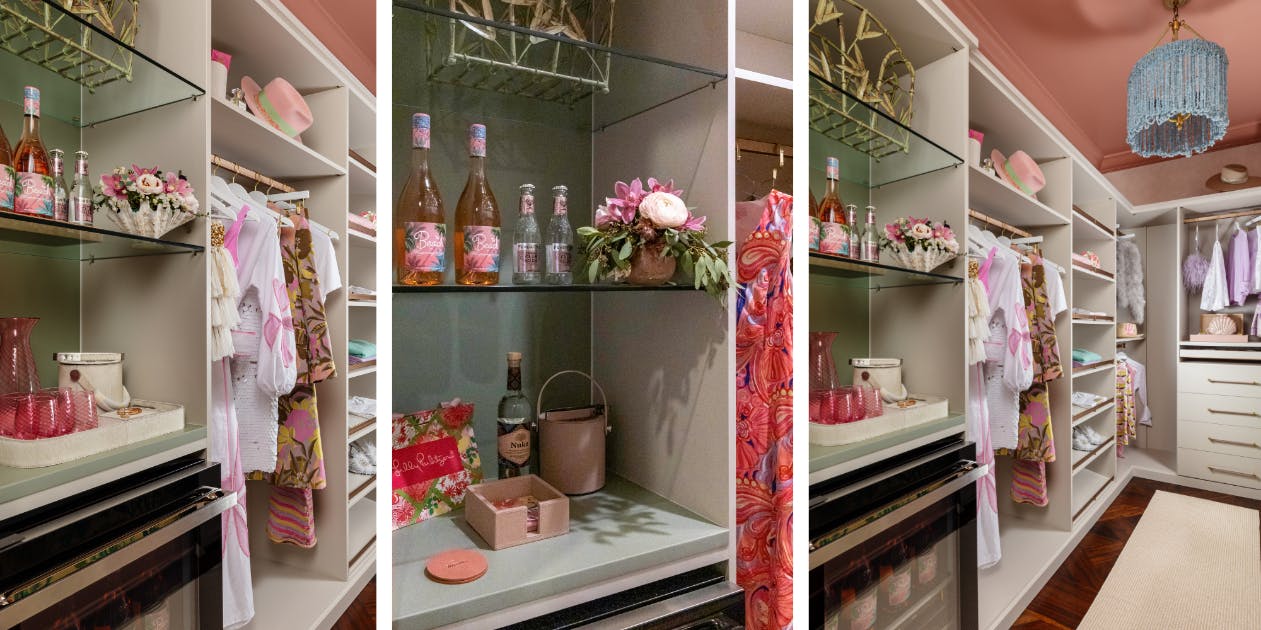 Kitchen by Christopher Peacock | Dekton Onirika in Morpheus Velvet
The kitchen of the Show House is an intimate space, which inspired Christopher Peacock to lean into dramatic yet soft hues. With two different wood stains featured in the space, Dekton Morpheus from the Dekton Onirika collection serves as an excellent pairing to create movement in the space without overwhelming it. This family kitchen was also in need of durability, and Dekton provides the perfect balance of style and functionality for peace of mind in a busy home.
"This is quite a simple space, and not a very large kitchen, so I wanted some drama to make it memorable," says Christopher Peacock. "I wanted something that was muted but also beautiful and the soft colors go so well with my color palette, so I selected Dekton Morpheus for the countertops and as a vertical surface to wrap the hood above the range because it's durable and not too overpowering visually, which is what I needed."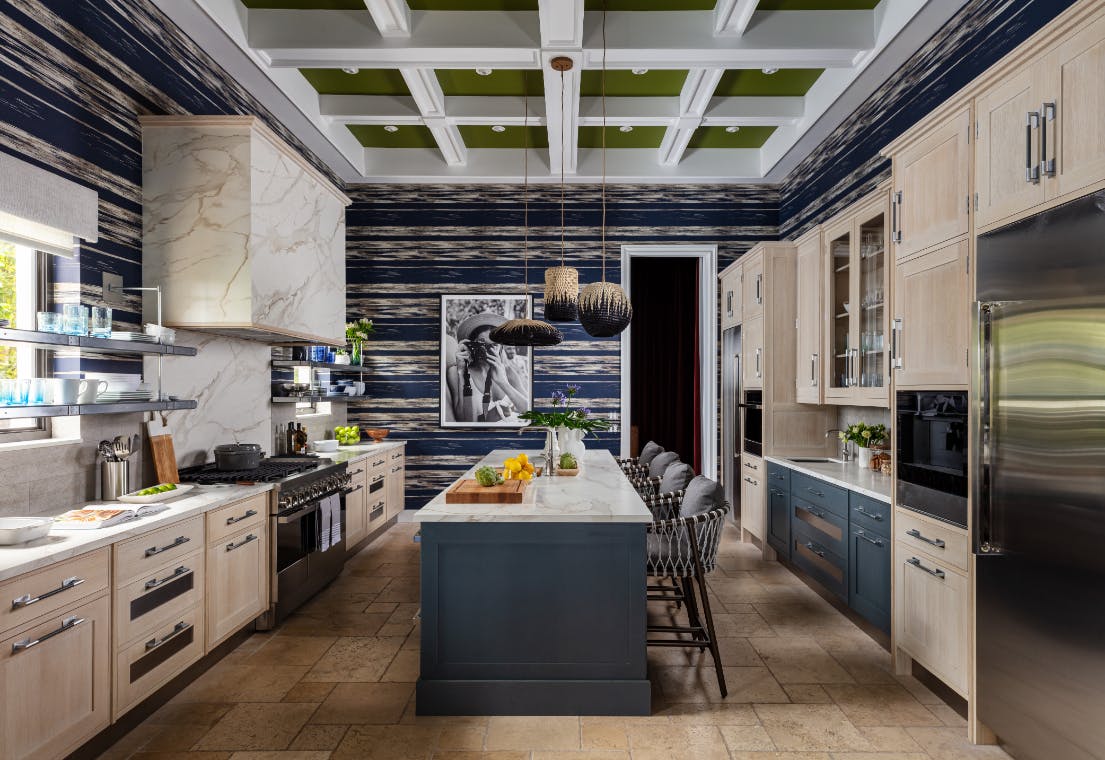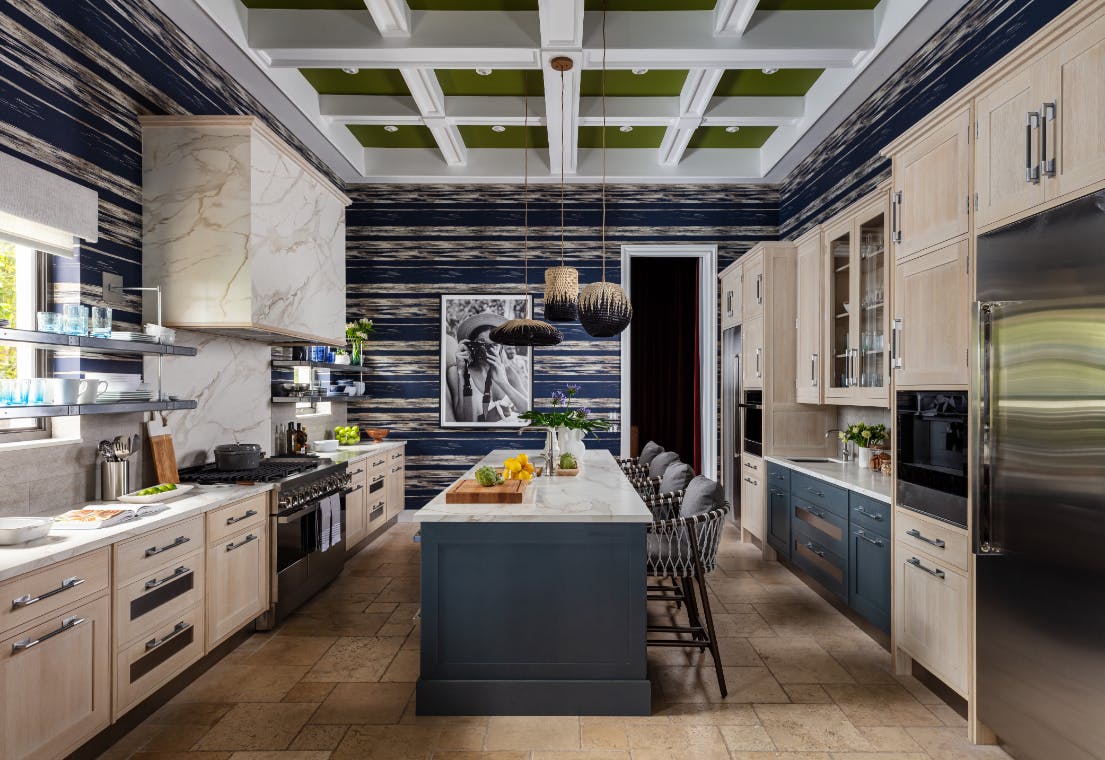 The full list of designers and architects involved in the 2023 Kips Bay Decorator Show House Palm Beach include: Amanda Lindroth, Amy Studebaker Design, Billy Ceglia Designs, Christopher Peacock , Danielle Rollins Interiors, David Frazier, Delia Kenza Interiors, Eneia White Interiors, Errez Design, Honey Collins Interiors, Katherine Shenaman Interiors, Katie Ridder Inc., Lang Design Group, Lindley Arthur Interiors, Lucy Doswell Interiors, Mabley Handler Interior Design, Megan Grehl, Paladino Rudd Interior Design, Scott Sanders LLC, Stephen Mooney Interiors and Studio Thomas James.


From February 24 to March 24, anyone with a love for architecture and interior design will have the opportunity to tour the completed Show House, whether they're in Palm Beach or tuning in virtually. Tickets for virtual tours can be booked here, and in-person tours can be booked here. All proceeds will benefit both the Kips Bay Boys & Girls Club's and Boys & Girls Clubs of Palm Beach County.