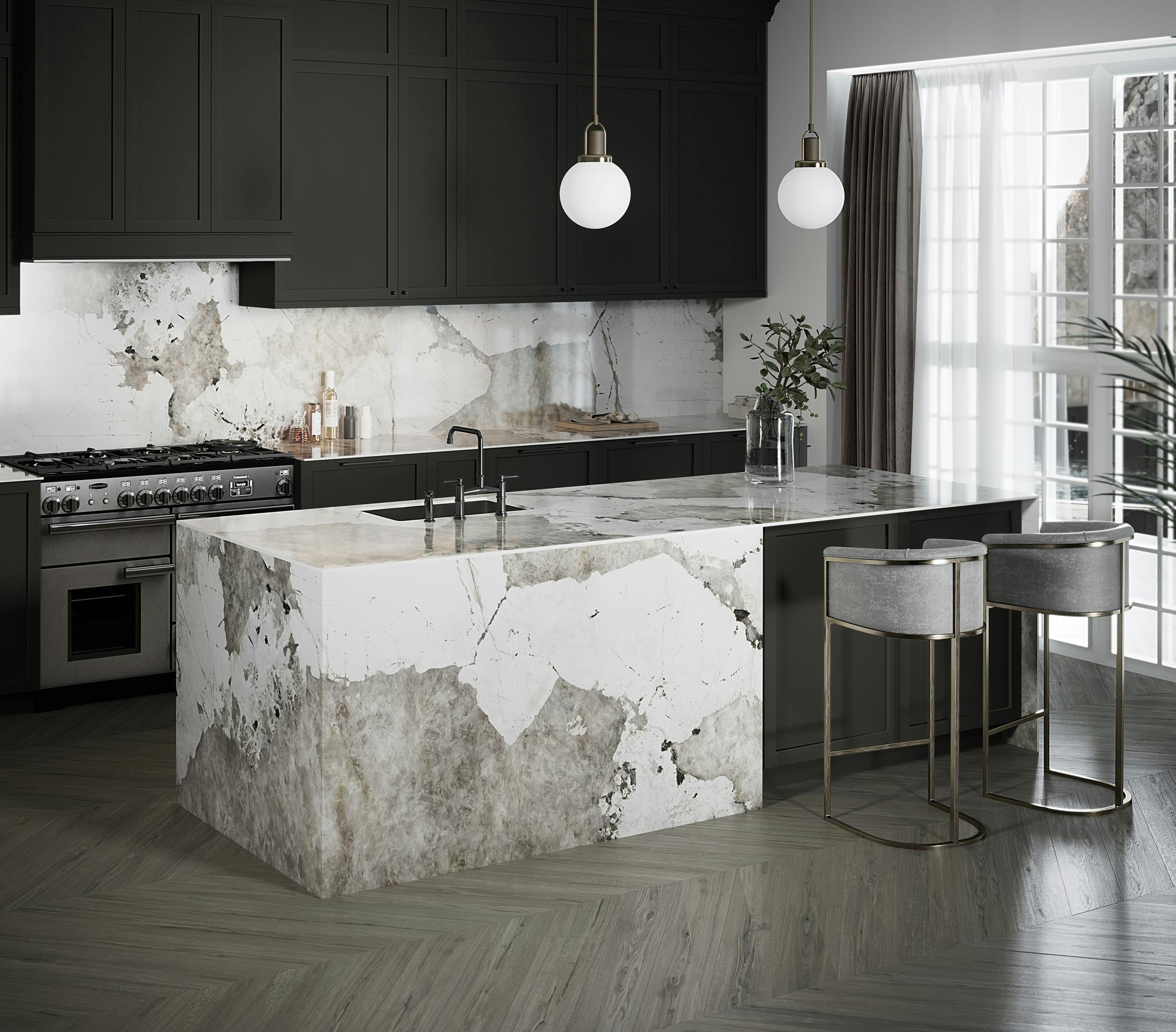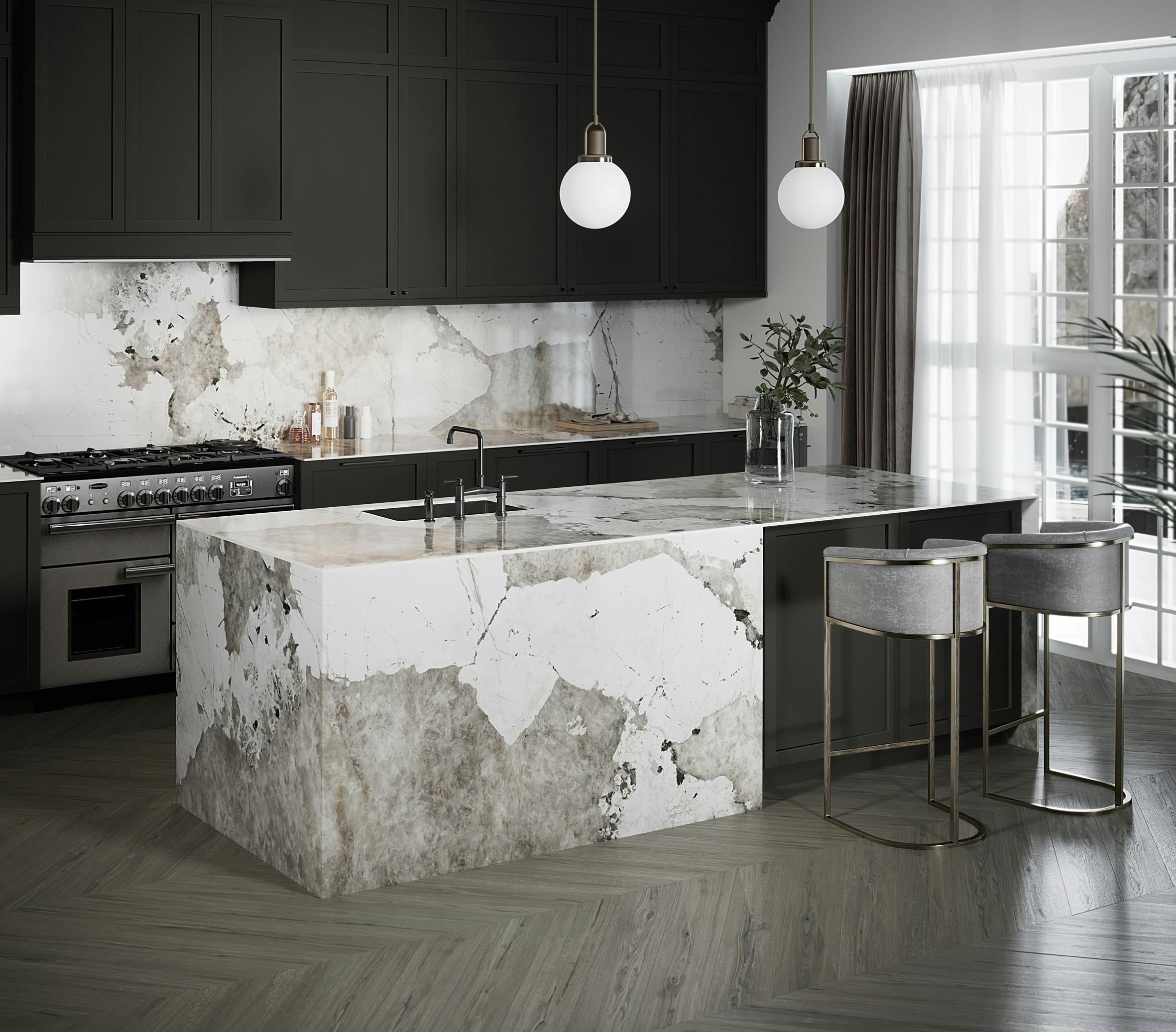 Dekton by Cosentino introduces the Avant-Garde Series
Dekton by Cosentino, the ultra-compact architectural surface with advanced technical properties for both interior and exterior application, today unveils the Avant-Garde Series featuring three new striking colors: Helena, Khalo and Laurent. 
Comprised of three stunning new hues, the collection draws inspiration from the most coveted natural stone materials found around the world – each offering spectacular shine and unrivaled durability. Each color in the series offers a bold, contemporary personality, meant for use in the most modern, avant-garde projects. 
Dekton Laurent:

Inspired by the natural stone Port Laurent, the striking colorway features a dramatic dark brown background crisscrossed with veins of gold. Featuring pronounced yet simple veining, this colorway offers a modern take on one of the most sought-after natural stones with unparalleled durability. Laurent forms part of Dekton® Natural Collection.

Dekton Helena:

Featuring a translucent appearance of white and grey hues, this colorway is inspired by onyx natural stone. T

he

delicate crackled effect and remarkable shine provides onyx's characteristic depth. Helena joins the Dekton® XGloss Stonika Collection.

Dekton Khalo:

Khalo is inspired by Patagonia Natural Stone, one of the most appreciated granites worldwide for its complex formation and colors. The subtle spots of black, pale gold and coffee brown compose the innovative hue. Thanks to the polished finish with Dekton XGloss technology, the colorway achieves a spectacular shine and depth, boosting its complex and colorful structure. Khalo is integrated into the Dekton® XGloss Stonika Collection.
"These cutting-edge hues were designed to make an impact," says Massimo Ballucchi, Executive Director of Marketing – America. "Our goal is to offer our customers the most innovative colorways, coupled with the very best performance. We're thrilled to now offer solutions for luxurious spaces that allow design to take center stage."
Created from a sophisticated blend of raw materials from glass, quartz and porcelain, Dekton has a high resistance to UV rays, scratches, stains and thermal shock. Its durability and ease of care offer a wealth of applications, including flooring, facades, wall cladding, worktops, stairs and more. It is available in large format, which allows for seamless creative possibilities for architects and designers for both residential and commercial projects.