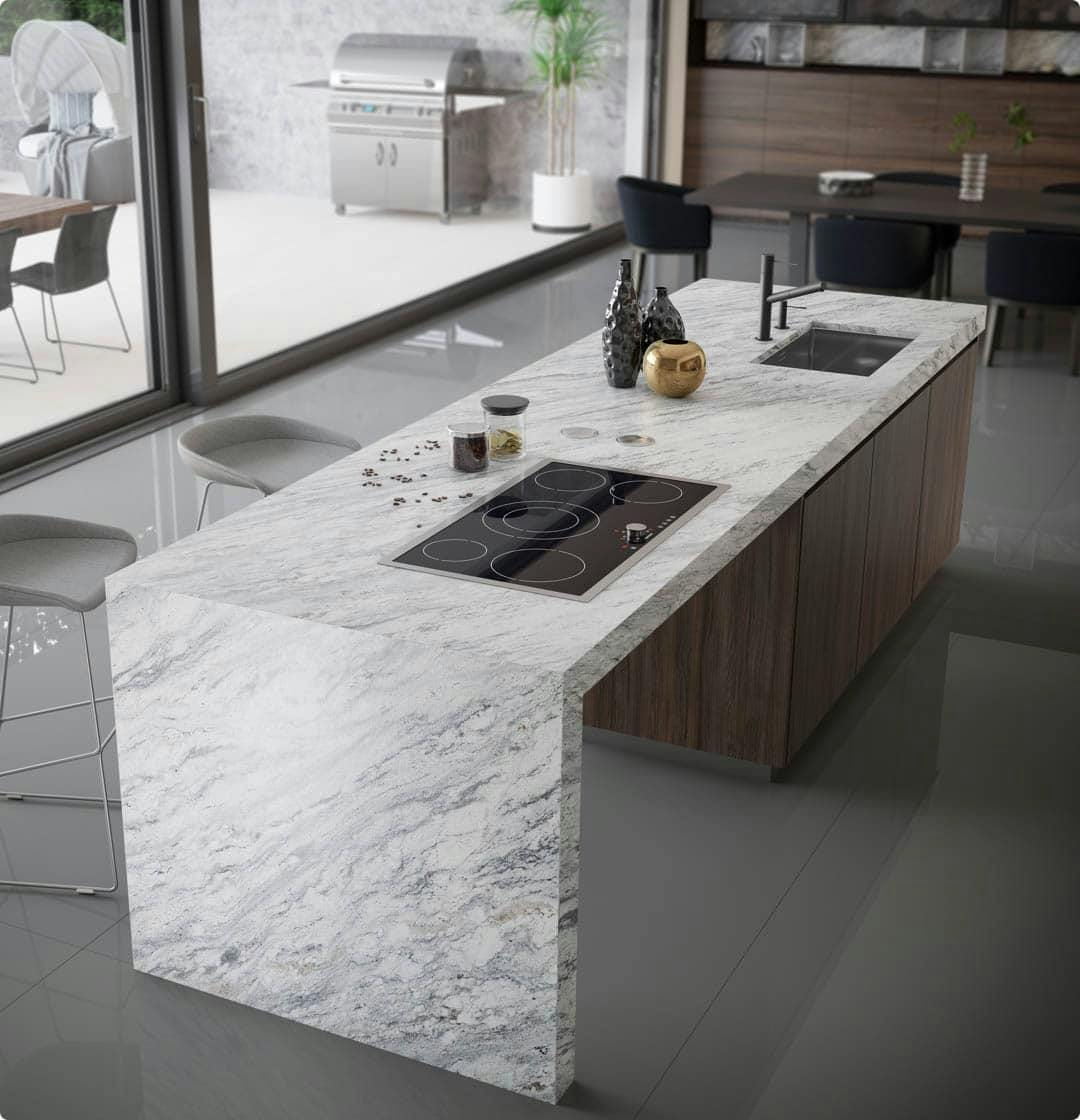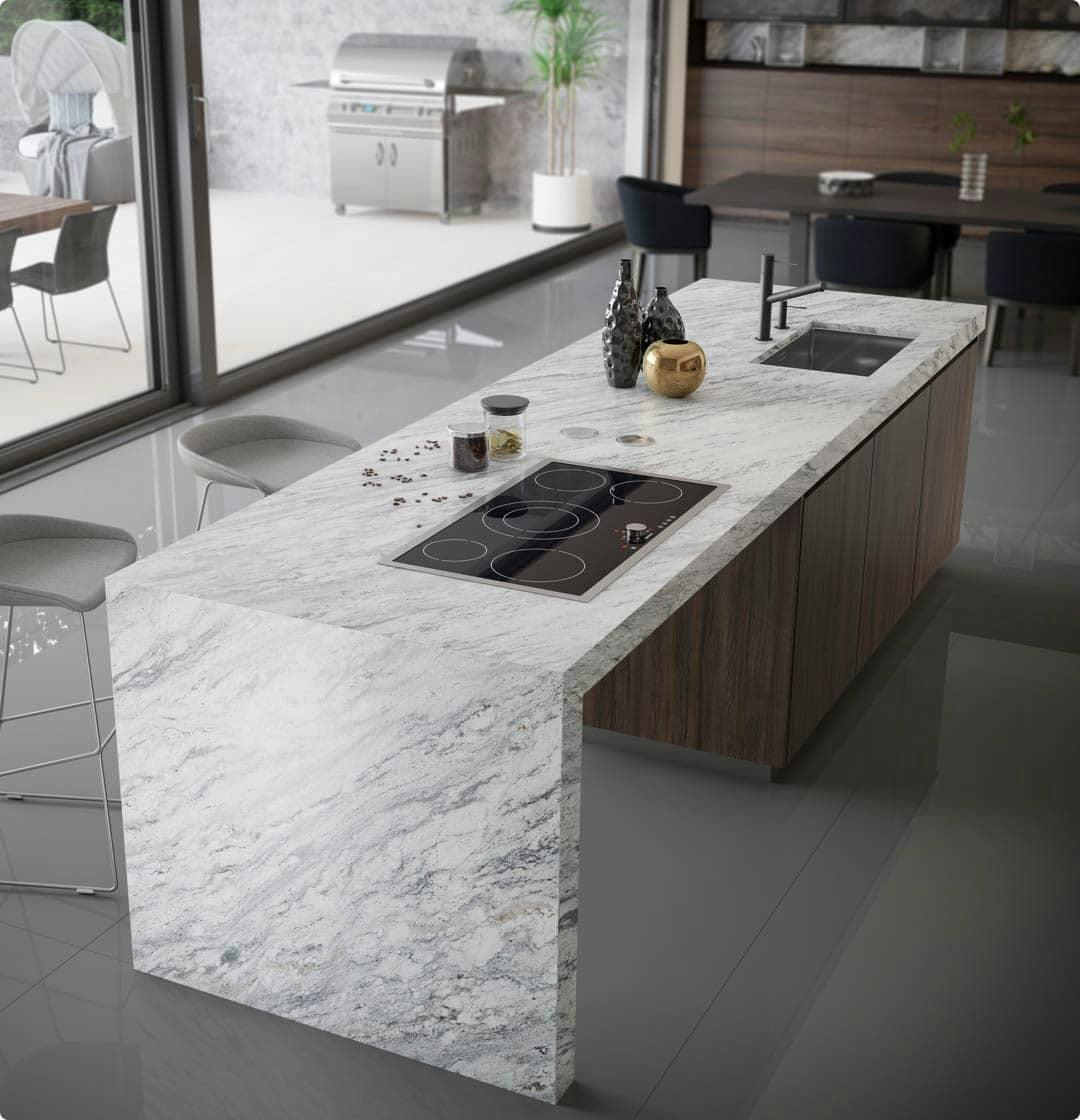 Scalea Kitchen Worktops
Natural and unique
More than 200 varieties of Scalea natural stone by Cosentino provide hygiene, resistance and unique designs in marble, granite, quartzite, etc. In addition to its inherent natural porosity, special maintenance and care must be taken to avoid common stains, compared to other innovative surfaces such as Silestone and Dekton.
Scalea natural stone Worktops benefits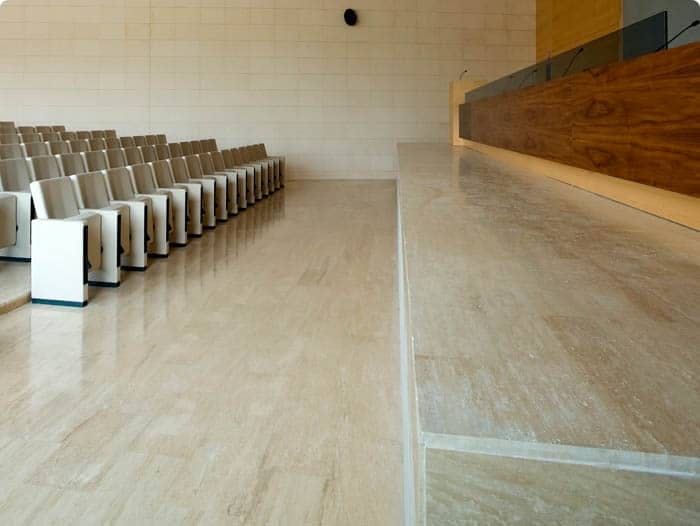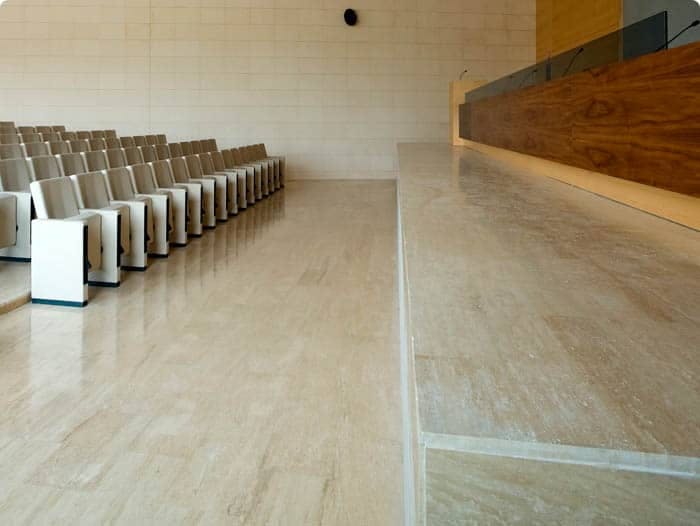 DURABILITY
Scalea remains unchanged over time and brings a timeless look to your kitchen.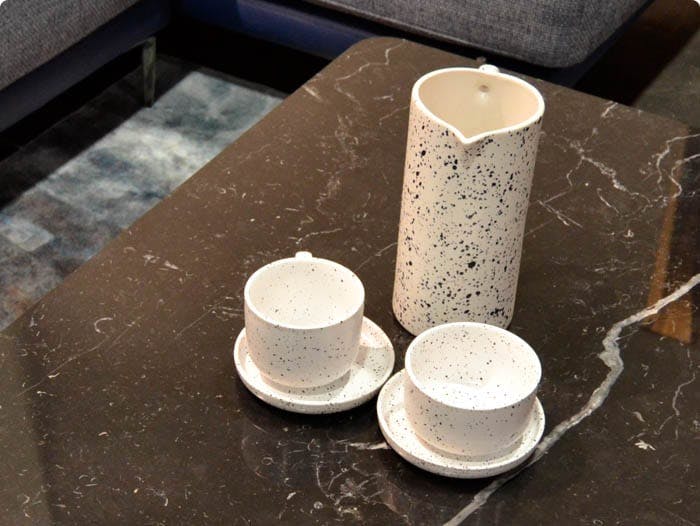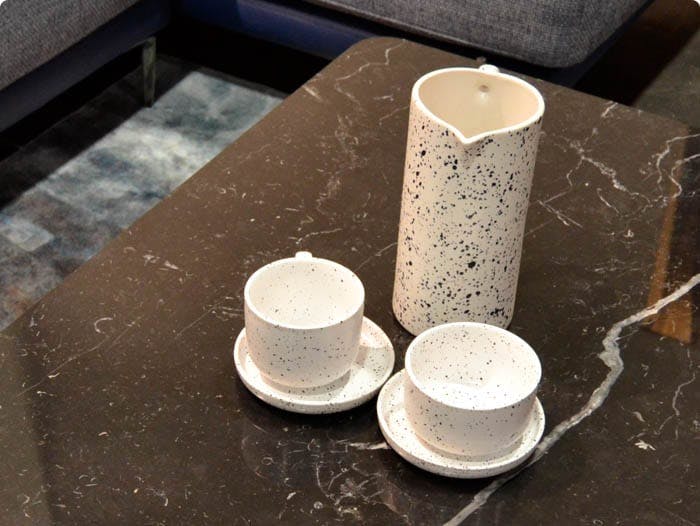 High temperatures
Hot objects can be placed directly on Scalea worktops without damaging them.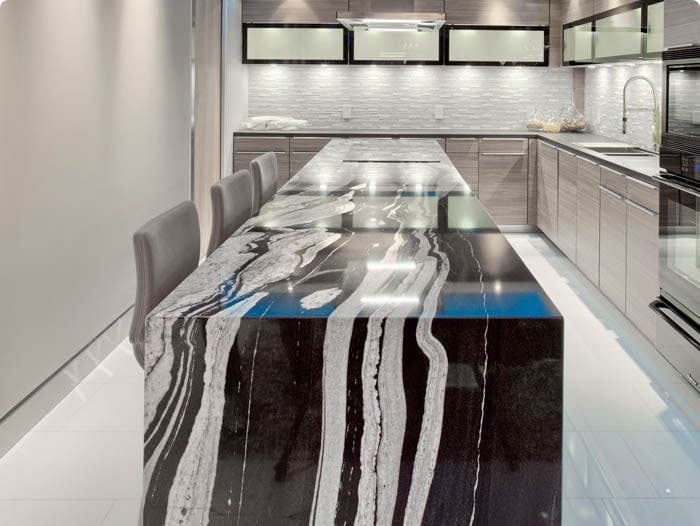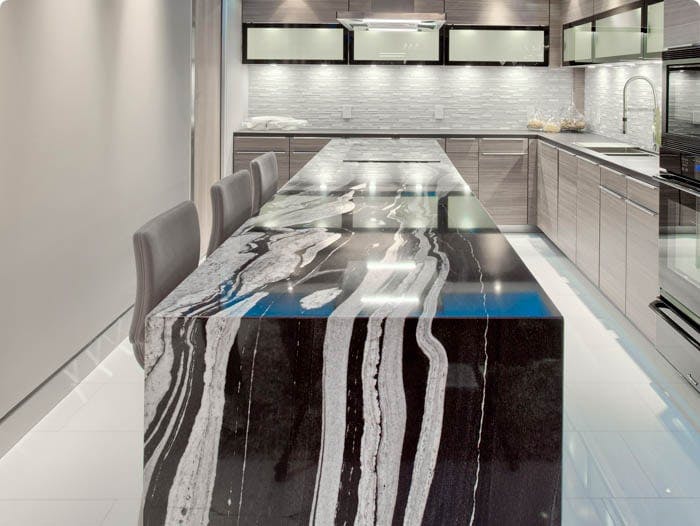 Unique designs
Scalea provides unique and exclusive designs for your kitchen worktop.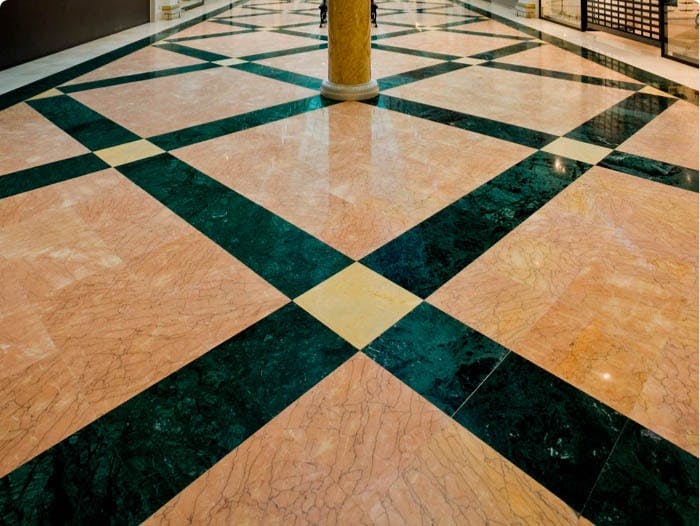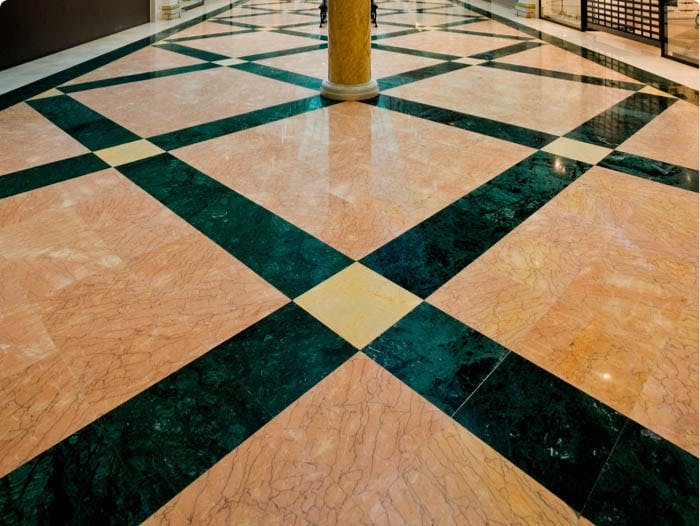 Unchanged colours
Natural stone retains its original appearance for a lifetime.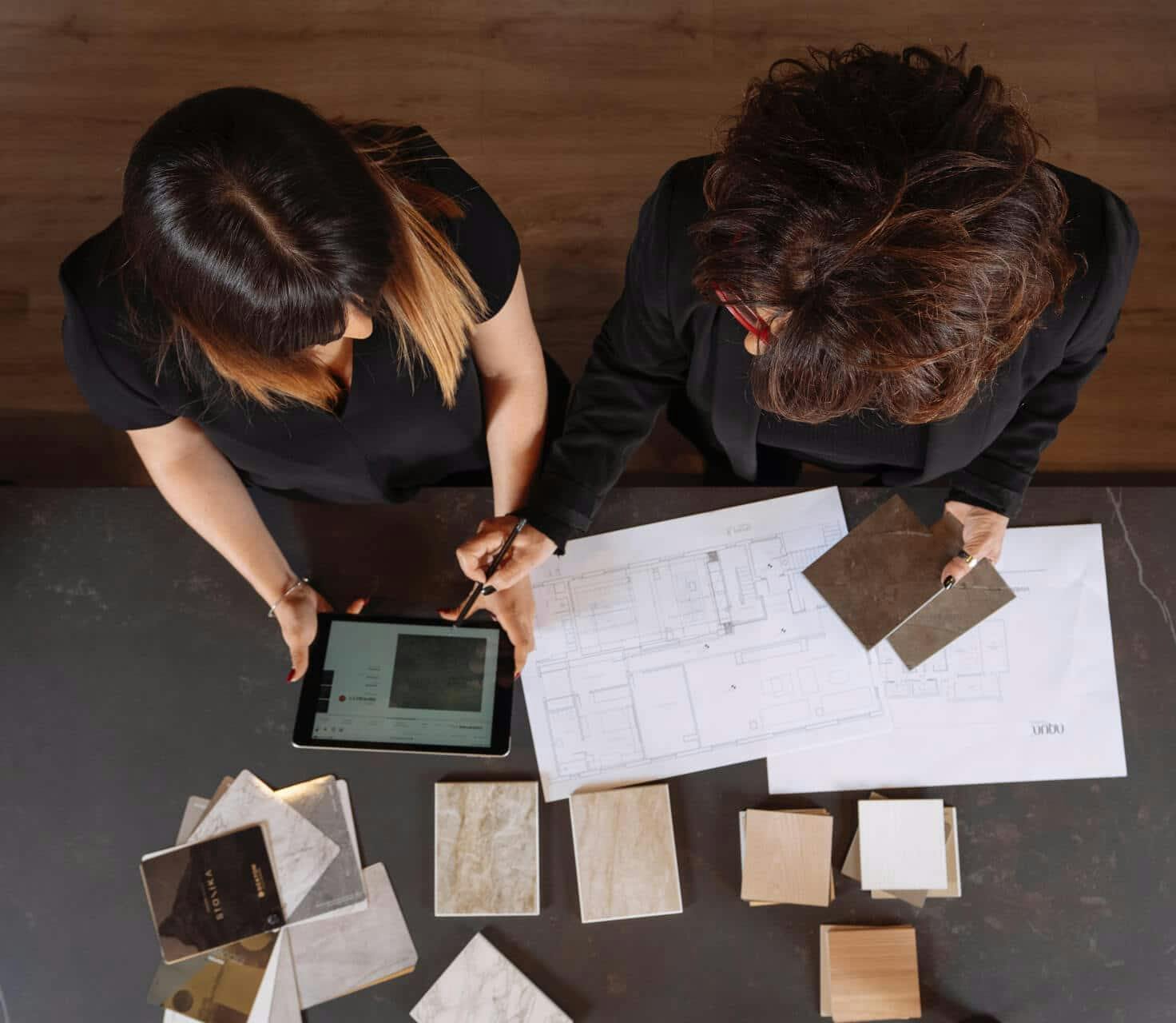 Are you interested in a renovation?
We're here to help! Select from our network of certified professionals and they will be in touch to advise and give you personalised quotes.
Request a quote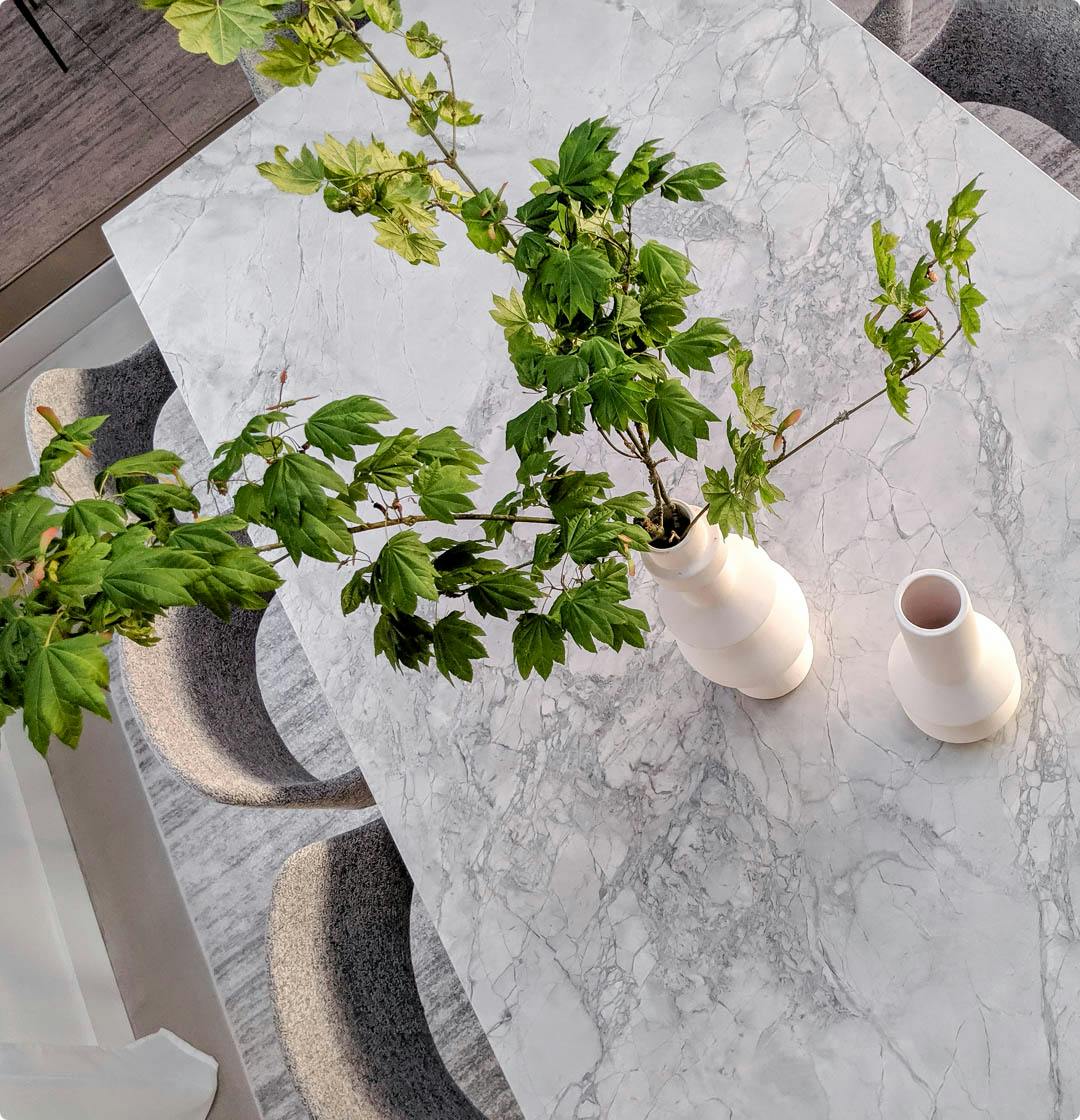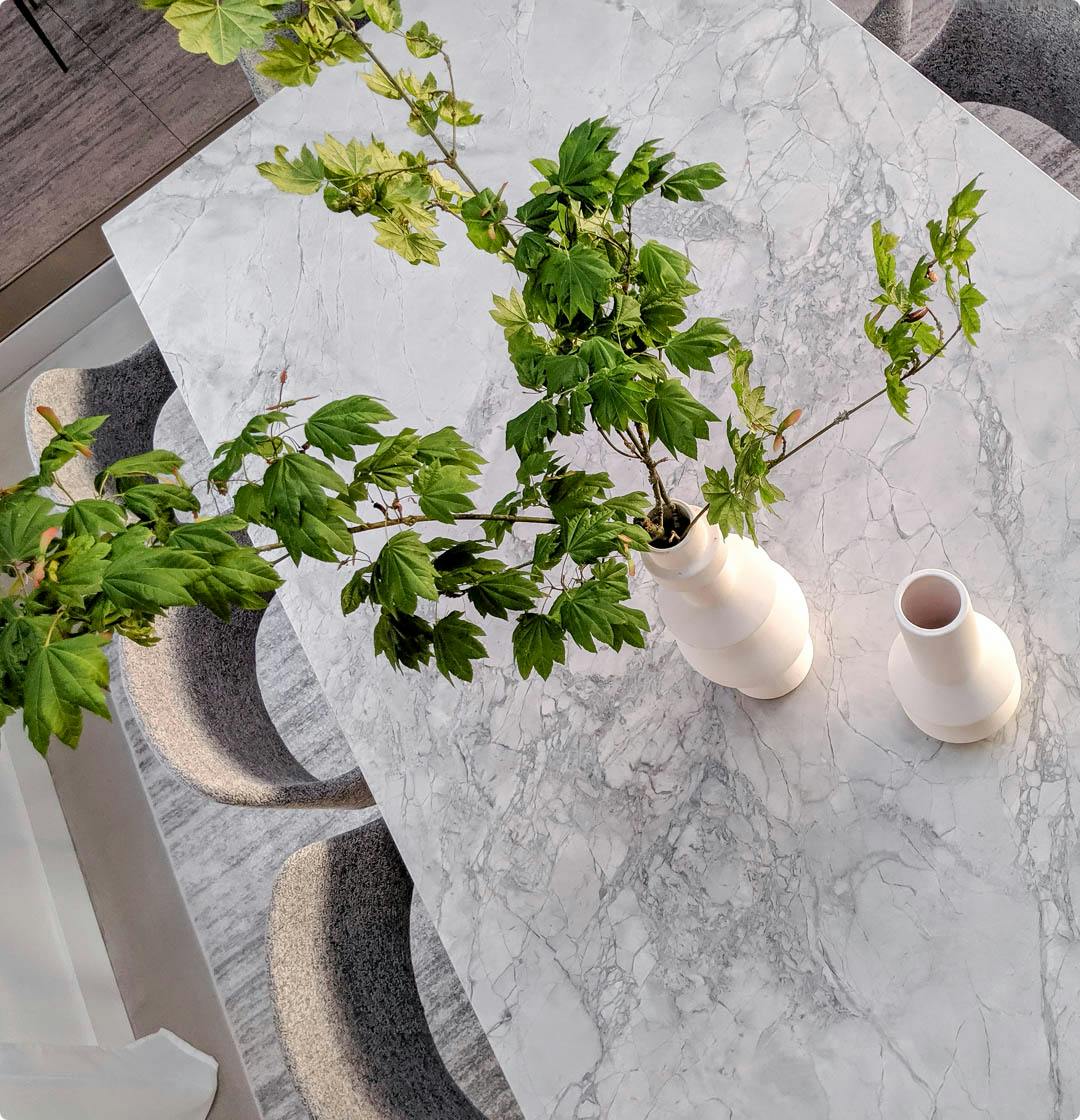 White Colors to Give Light
Natural stone offers a variety of white tones, each of them unique and capable of creating spaces that are lively, minimalistic, timeless, or classic. White can compliment all styles and spaces, bringing light and space to achieve excellent results.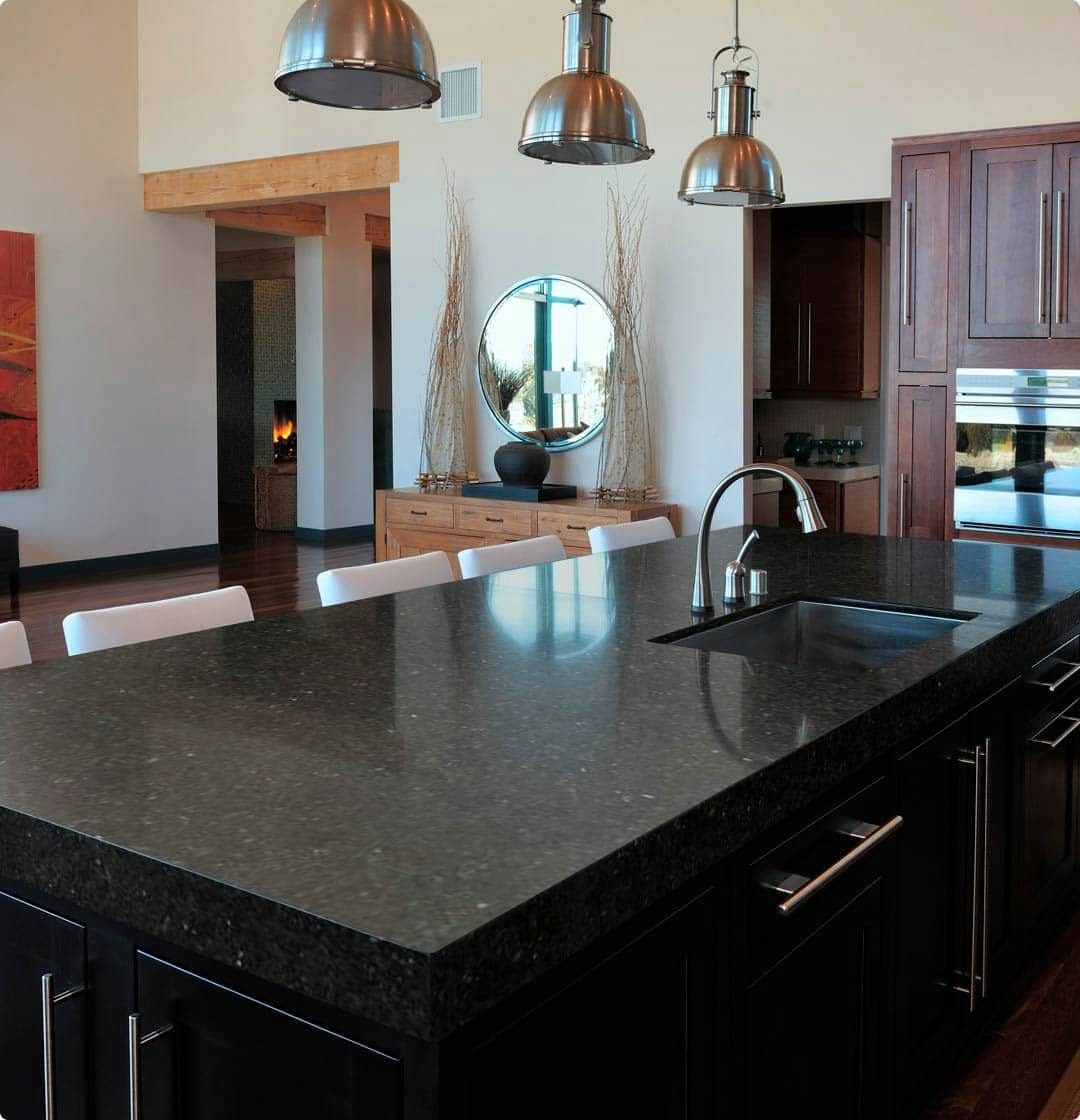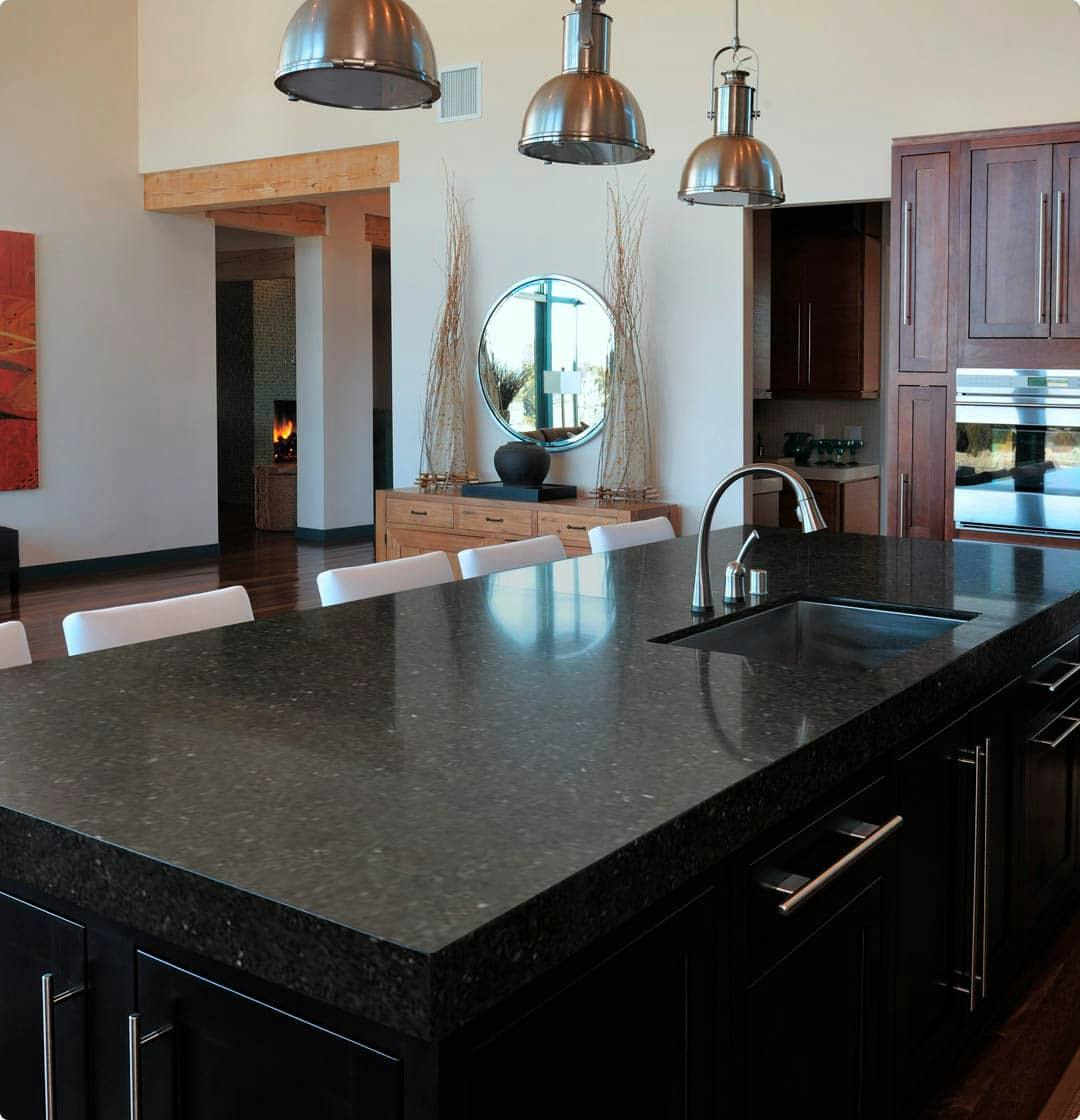 High-Impact Black Colors
Natural stone offers different dark tonalities for intimate spaces of any style: modern, classic, or minimalist. The choices can align with the on-trend 'total black' style or create contrasting accents, with uninterrupted, polished, or veined results. Black is faultless at creating timeless designs.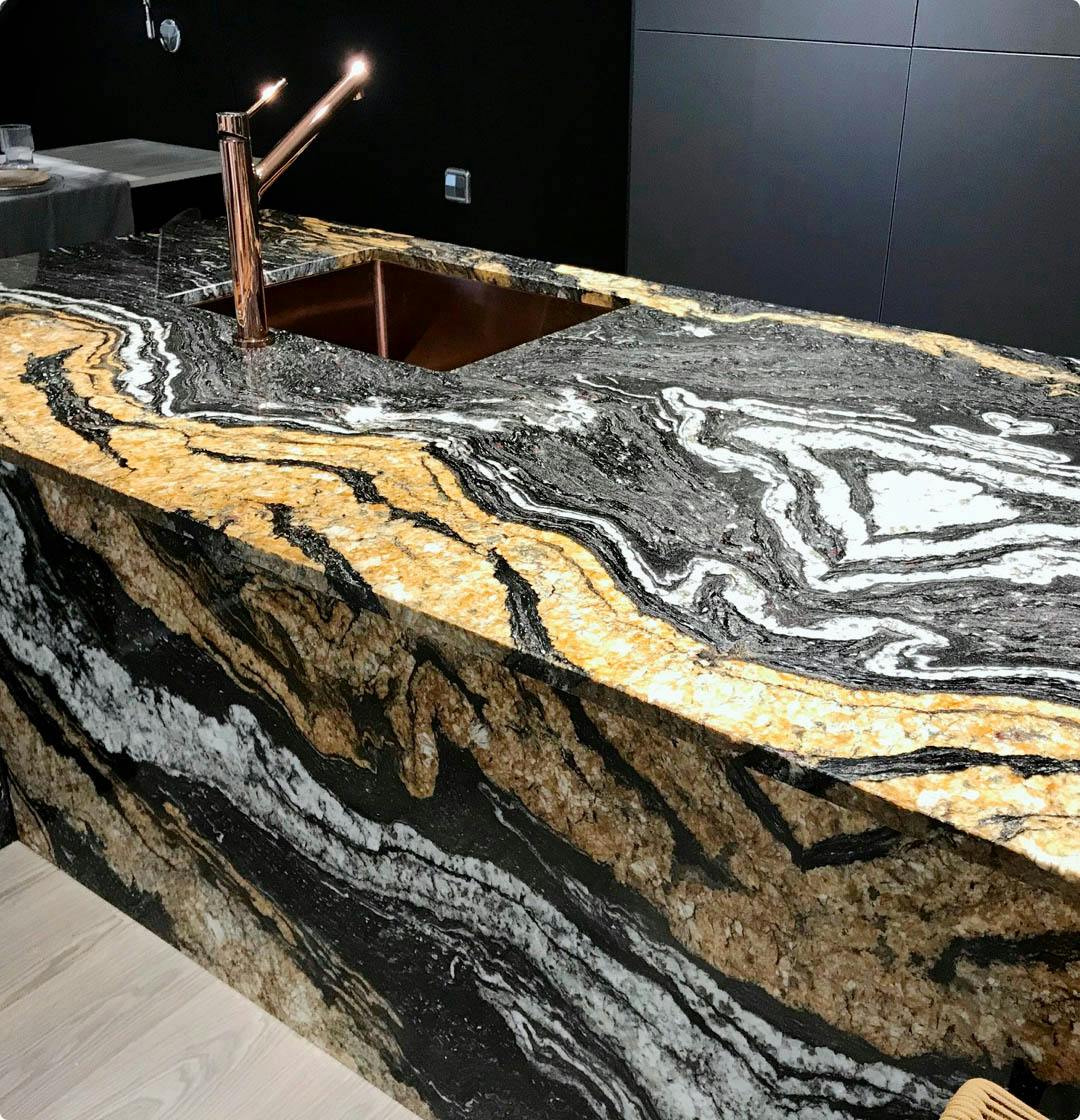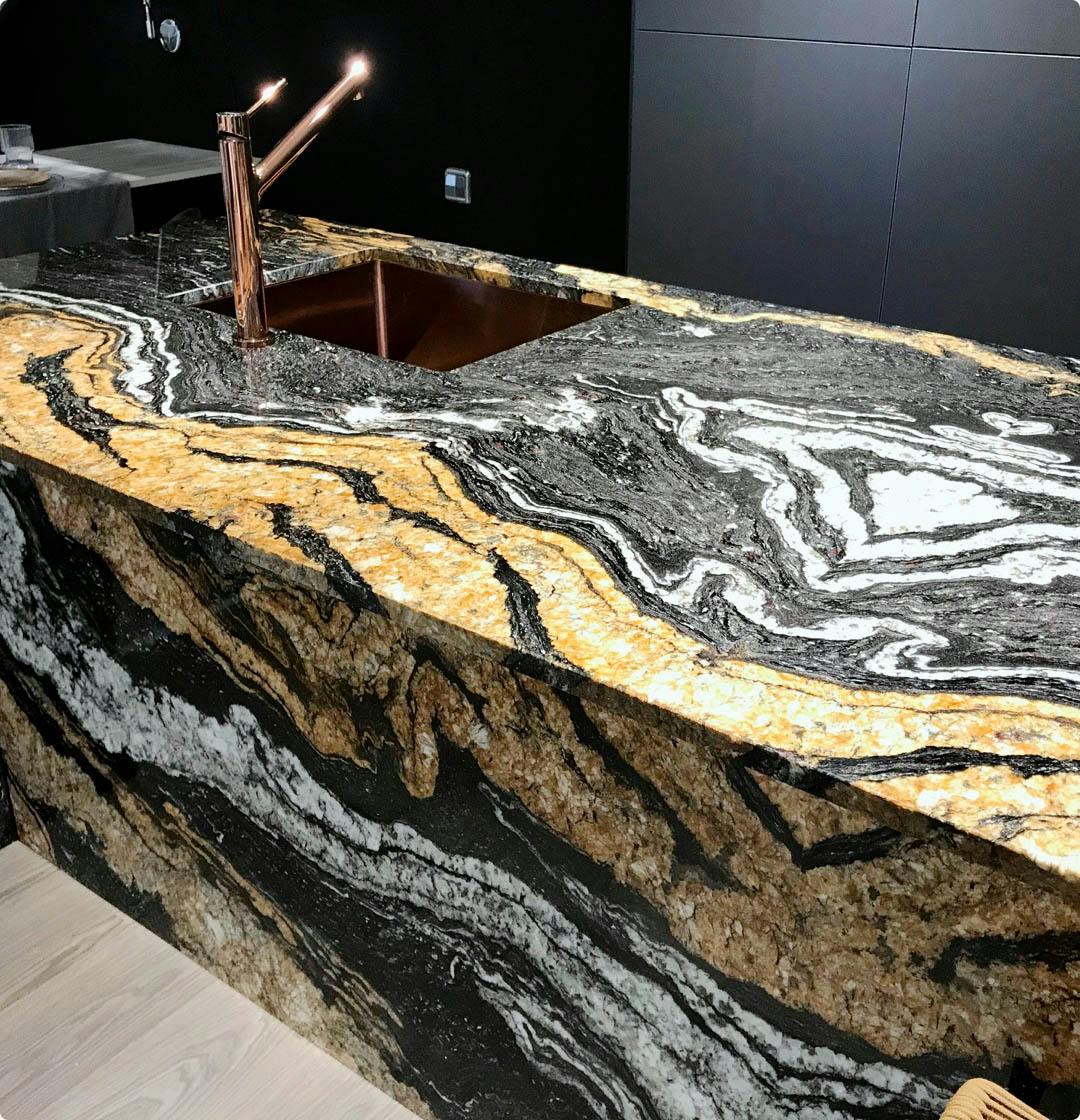 For every taste
Natural stone is famous for its unique colours full of personality and originality, capable of meeting the demands of any style and trend. Cream, grey, and orange tones, classic textures or stark contrasts...Cosentino offers infinite natural stone options for all tastes.
Maintenance and warranty of Cosentino natural stone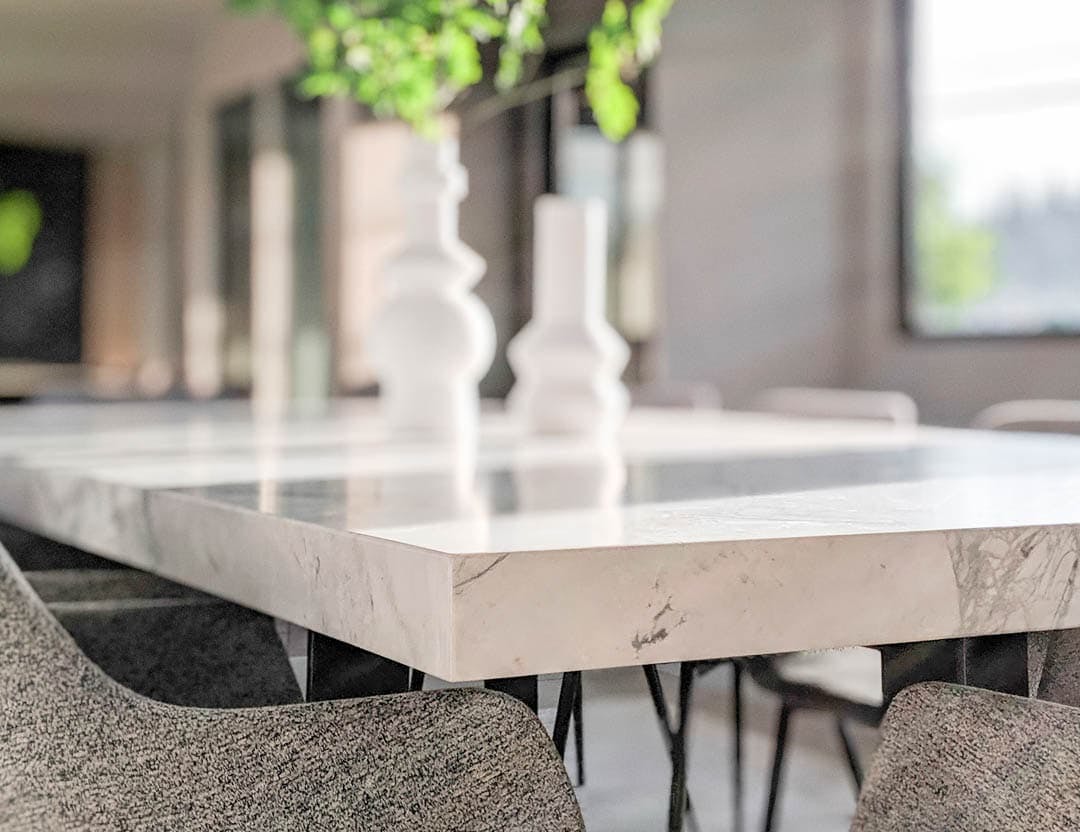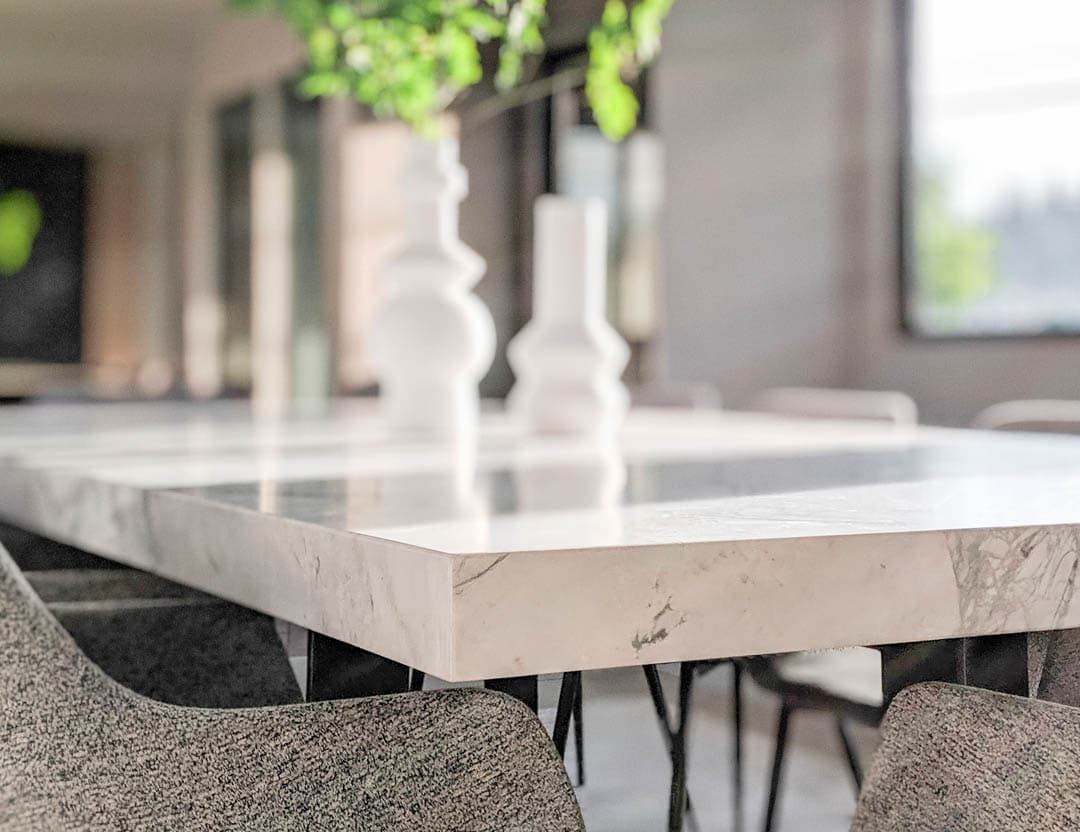 Worktops with Cosentino warranty
Scalea natural stone worktops benefit from the trust and quality in the stone extraction process of Cosentino Group.
Combine your Scalea natural stone with other products