White shower trays, a colour that never lets you down
There is no doubt about it: white is the most popular colour in home design. No matter the room, it is always a safe bet. The bathroom is no exception, white is the favourite colour.
White has many advantages, because it brings brightness, serenity and harmony to any room. Bathrooms with white walls and floors are brighter and appear more spacious. If you also choose a white shower, the sense of space and tranquillity will be enhanced.
Are you wondering how to combine a white shower tray with the rest of your bathroom? Below you will find some simple tips to give your shower tray the touch of distinction you are looking for in your bathroom.
Request a quote for your project
Request a personalised, no-obligation quote from the network of Cosentino-approved showrooms. Compare the prices and styles that best suit your project. All with the 25-year warranty provided by Cosentino.
Request your quote
Request a quote for your project
Request a personalised, no-obligation quote from the network of Cosentino-approved showrooms. Compare the prices and styles that best suit your project. All with the 25-year warranty provided by Cosentino.
Request your quote
White over white
Silestone brings you a new customised format in which walls and floor become one, making white the key shade. Choose the size, colour and material that best suits your style andhave your bathroom cladded in a fully integrated way.
What about a continuous design without joints, cuts or gaps? It is now possible, even with a shower tray. Thanks to Silestone, the difference between the shower tray and the white flooring will not be noticeable, as this creates a continuous design flow.
Enjoy one continuous piece that offers a greater sense of calm and comfort. Furthermore, thanks to the Silestone 'jumbo' format, integrating the shower tray into the floor will provide a feeling of more space
And if you want to break up the white, you can include warm elements such as wood. This way, both the coldness and the purity of the white will be less intense. Objects in pastel and light shades, which maintain the balance and serenity of white, are an excellent choice.
Timeless and elegant design
There is no doubt that a white shower tray is a timeless piece that will always match the most sober and elegant style. Choose a customised white shower tray and see how it fits in perfectly with the elegance of your bathroom. For example, we suggest the Exelis design, with soft sandblasted strips on the surface that provide the highest anti-slip quality.
Combine it with neutral colours (such as beige or grey) for the floor and walls. Materials imitating slate, marble or granite will provide an additional touch of elegance and sophistication. And last but not least, choose a worktop in natural stone or in a light Silestone or Dekton colour for a successful and elegant combination.
White is always ready
A shower tray should have some essential features to ensure safety. Its surface must have the anti-slip warranty and quality necessary to withstand daily wear and tear.
Silestone offers a wide range of textures, shapes and finishes so that your white shower tray fits in perfectly with your bathroom. In addition, Silestone offers design, as well as safety and strength.
Its high impact resistance ensures maintenance over time without compromising on beauty or quality. Thanks to the low porosity and hardness of Silestone, its white colour won't fade.
White does not have to be synonymous with fragility or poor durability. Thanks to the unique design features of Silestone, the colour of your shower tray won't fade.
And now that you know all the advantages of choosing a white shower tray, would you like to have one?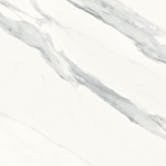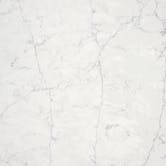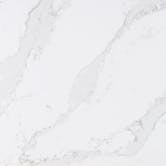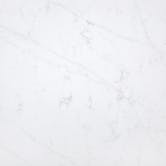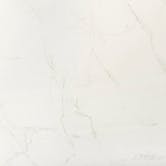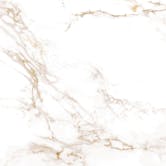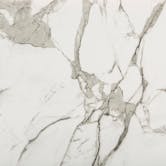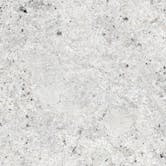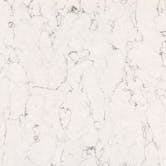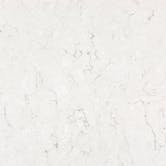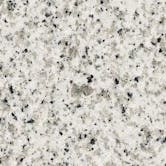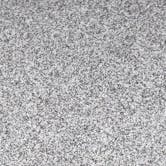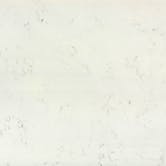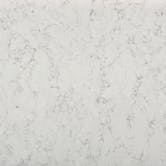 Request your personalised quote
1. What are you looking for?
Select the option that applies
3. Complete your details
The data included in the form will be handled by COSENTINO, S.A. (hereinafter COSENTINO), in order to meet your contact request for the installation of products by COSENTINO partners. For this, it will be necessary to send your contact details to the professional approved by COSENTINO that you have chosen through the form.
The legal basis that legitimises this processing is your consent expressed at the time of sending us your contact request. The data will be processed for the time necessary to resolve your request and evaluate the quality of the service offered. Later they will be blocked and kept for three years in case of any liabilities derived from the processing.
COSENTINO will track your request, by sending communications electronically (sms/email) in order to evaluate the quality of the service offered by the approved professional you have requested. The legal basis that legitimises this processing is the legitimate interest of COSENTINO. We request your consent in the corresponding box, so that COSENTINO can use your contact information to send marketing communications.
We inform you that your data may be communicated to companies that belong to the COSENTINO GROUP (https://www.cosentino.com/people/around-the-world) when necessary, for the proper development of the relationship maintained with you, or because you have requested a specific product or service, and for legitimate interest, for corporate reasons. Some companies of the COSENTINO GROUP may be located in third countries, even in those where the legislation does not require the same level of security as the Spanish Agency for Data Protection.
Puede ejercer sus derechos de acceso, rectificación, supresión, oposición, limitación y portabilidad, a través de comunicación por escrito a Ctra. Baza a Huércal – Overa, Km. 59 – 04860 Cantoria (Almería), o bien a la dirección de nuestro Delegado de Protección de Datos gdpr@cosentino.com aportando fotocopia de su DNI o documento equivalente, e identificando el derecho que se solicita. Asimismo, en caso de considerar vulnerado su derecho a la protección de datos personales, podrán interponer una reclamación ante la Agencia Española de Protección de Datos (www.agpd.es).
4. Select up to three showrooms to request a quote
Thanks!
Your form has been sent successfully.
The selected professionals will contact you as soon as possible to give you a personalised and tailored quote for your project.
Keep browsing our website to discover more of our products.
Continue browsing