Case Study
Outdoor kitchens for a luxury garden
Cana Concept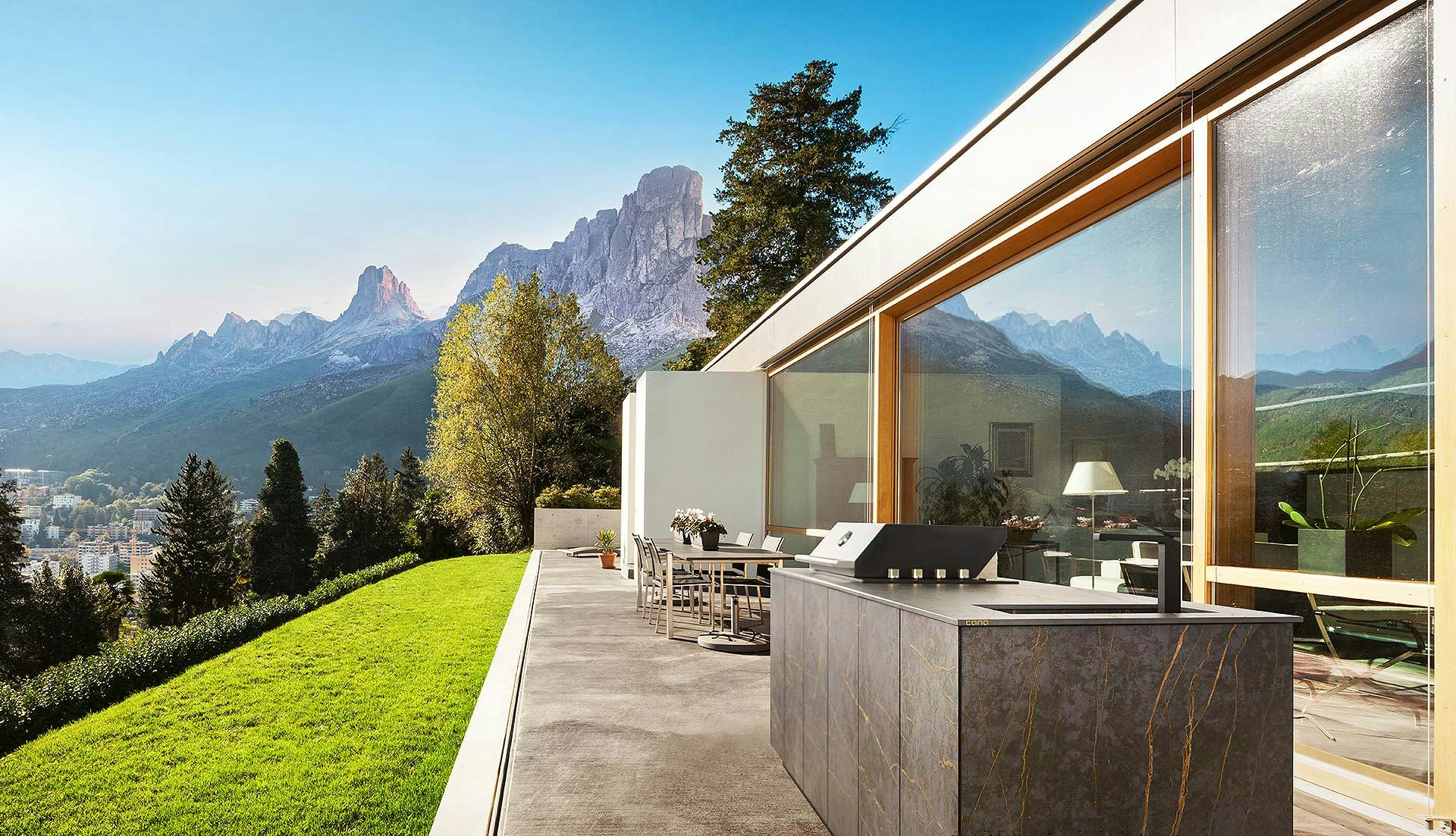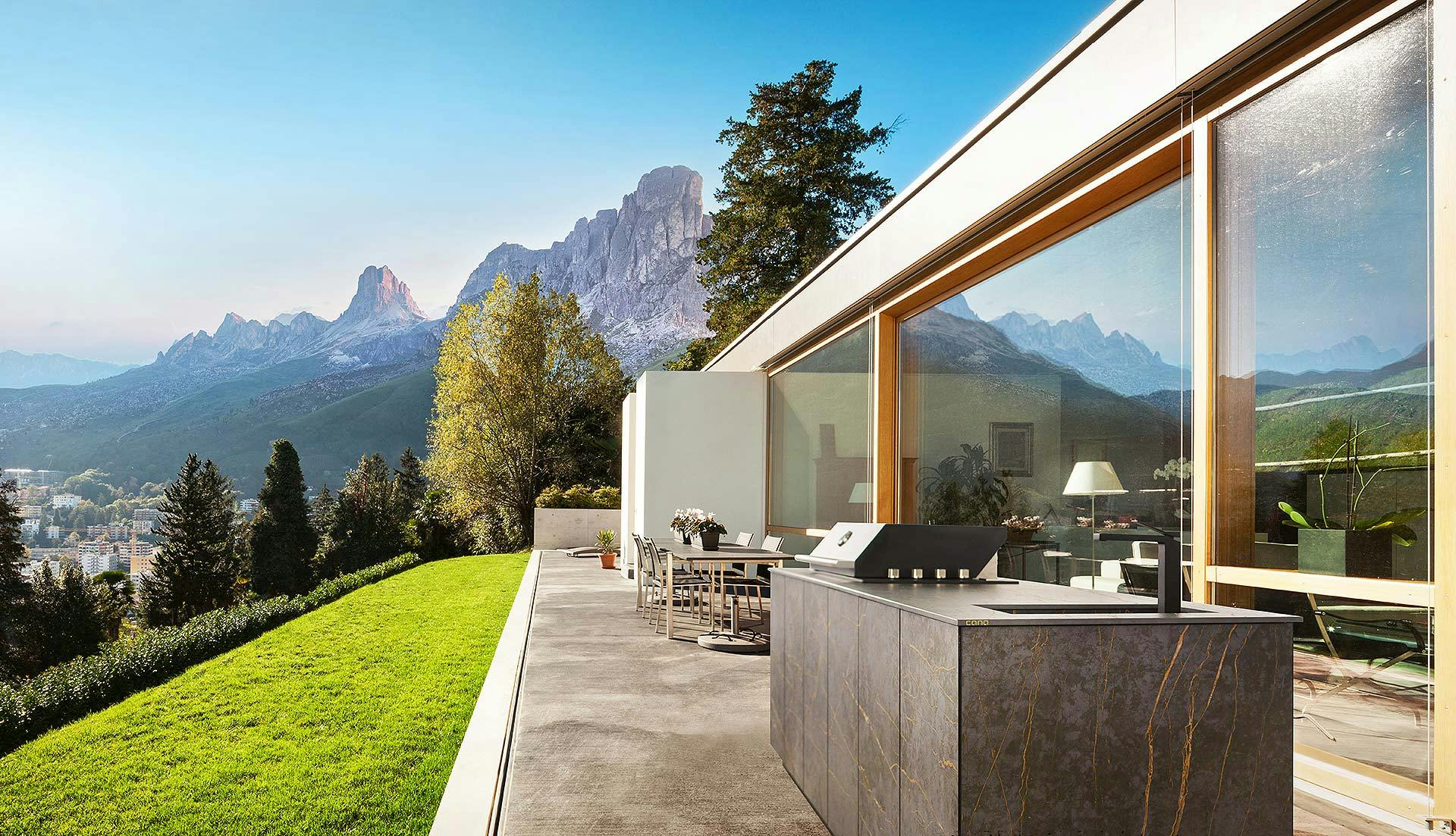 Application
Kitchen worktops and cabinet fronts
Architettura/Design
Cana Concept
A kitchen in the garden all year round
"Many people associate cooking in the garden with barbecues in summer; very few do so in autumn or winter. A kitchen in the garden changes this by offering a wider range of possibilities", explains Jaroslaw Goraj, founder of the outdoor kitchen brand Cana Concept and president of Optimum Group.
His kitchen designs are suitable for all seasons, thanks to the materials used in their manufacturing, which have been tested under all weather conditions. From elements such as the hob, grill or refrigerator, to the cladding and worktop. "They should be resistant to temperature changes, non-absorbent, resistant to bacteria and damage typical to work surfaces and easy to maintain", says Goraj. "The ultra-compact DKTN by Cosentino surface is the perfect material", he adds.
Due to its manufacturing process, DKTN withstands sudden temperature changes and the sun's rays, and does not crack or change colour. In addition, its almost zero porosity ensures high resistance to liquid absorption and staining.
One of the key features of this brand is that it offers products adapted to each customer. "So far, we have not made two kitchens alike. We offer our customers many configuration options, both in the choice of accessories and design. The ability to integrate the kitchen into the architecture of the garden or the building is our priority", he explains.
Cana Concept kitchens can be designed with multiple configurations, "from vertical surfaces featuring recycled bricks from an old mill and a DKTN Umber slab for the modern touch", the founder gives as an example. "Glass, ceramic, wood, stone… any material from the architecture of the garden, building or interior spaces can be combined with a Cosentino worktop", he claims.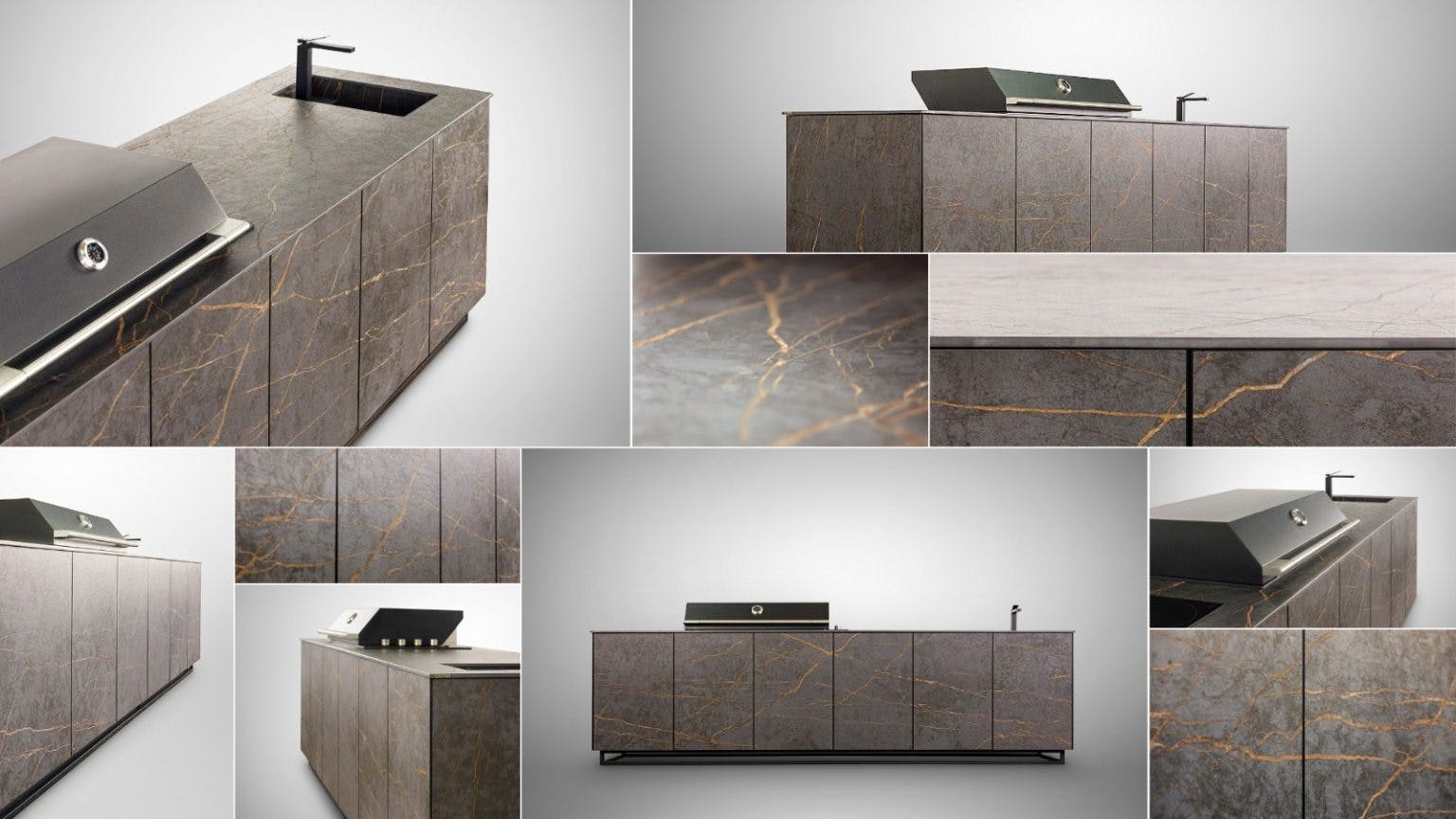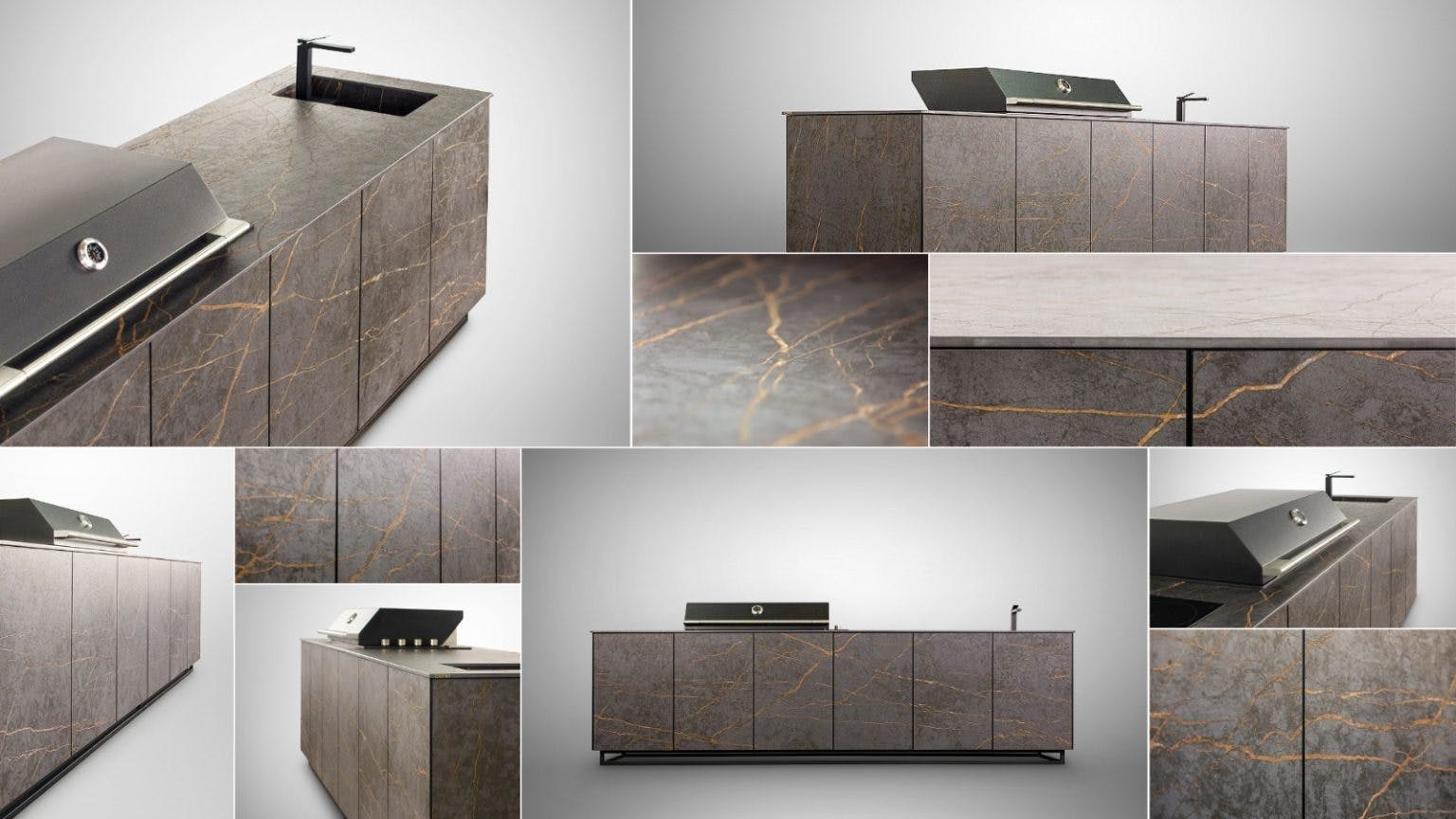 Among their different designs, this kitchen with worktop and cabinet fronts in DKTN Laurent stands out for its elegance. Inspired by Port Laurent natural stone, this colour adds a sculptural character to the whole kitchen. Its golden veins against a cool, dark background give warmth to the structure and depth to the whole. The result is a kitchen where design and luxury go hand in hand. "In a globalised competitive market, we distinguish ourselves by following design trends, creating unique products for our customers", says Goraj.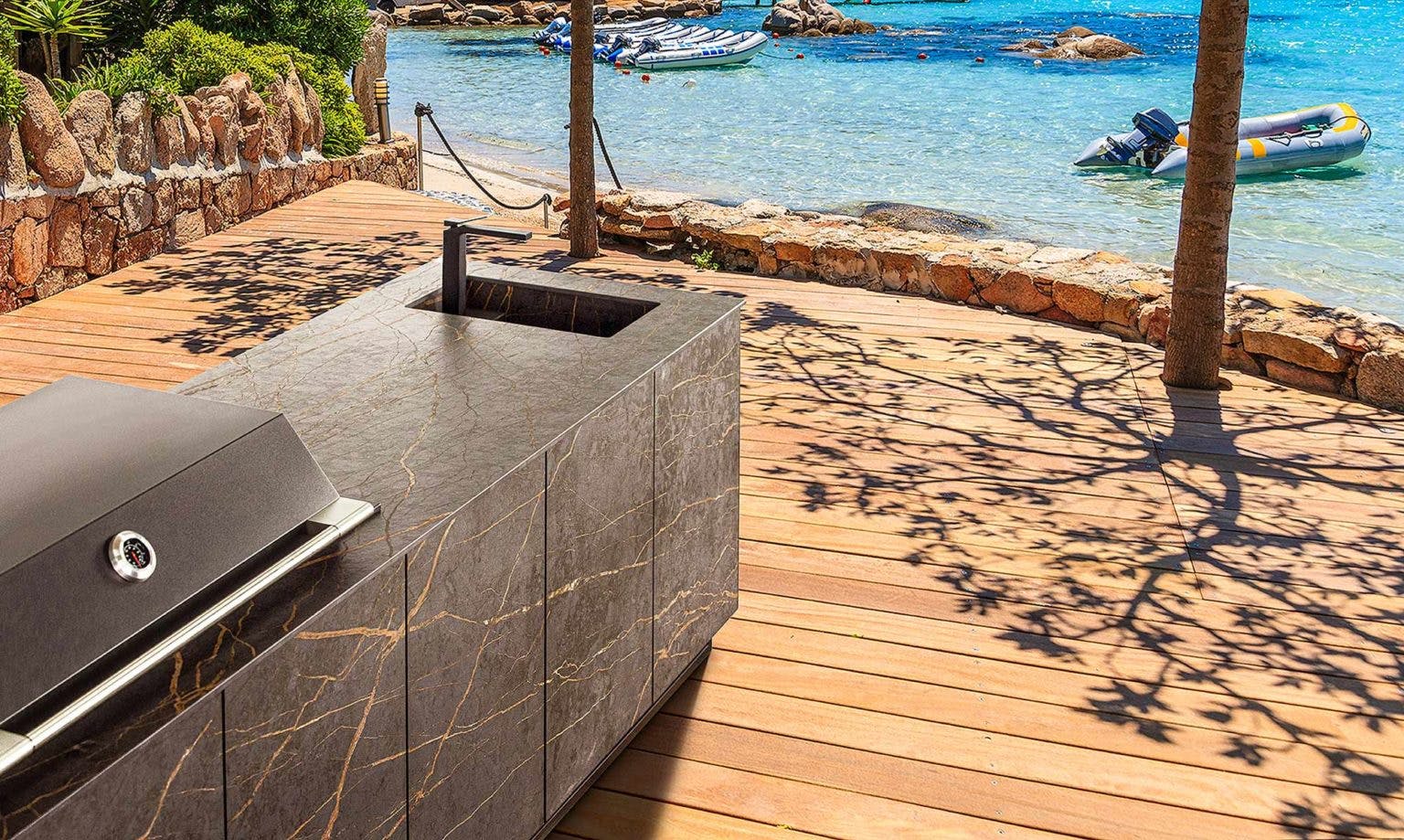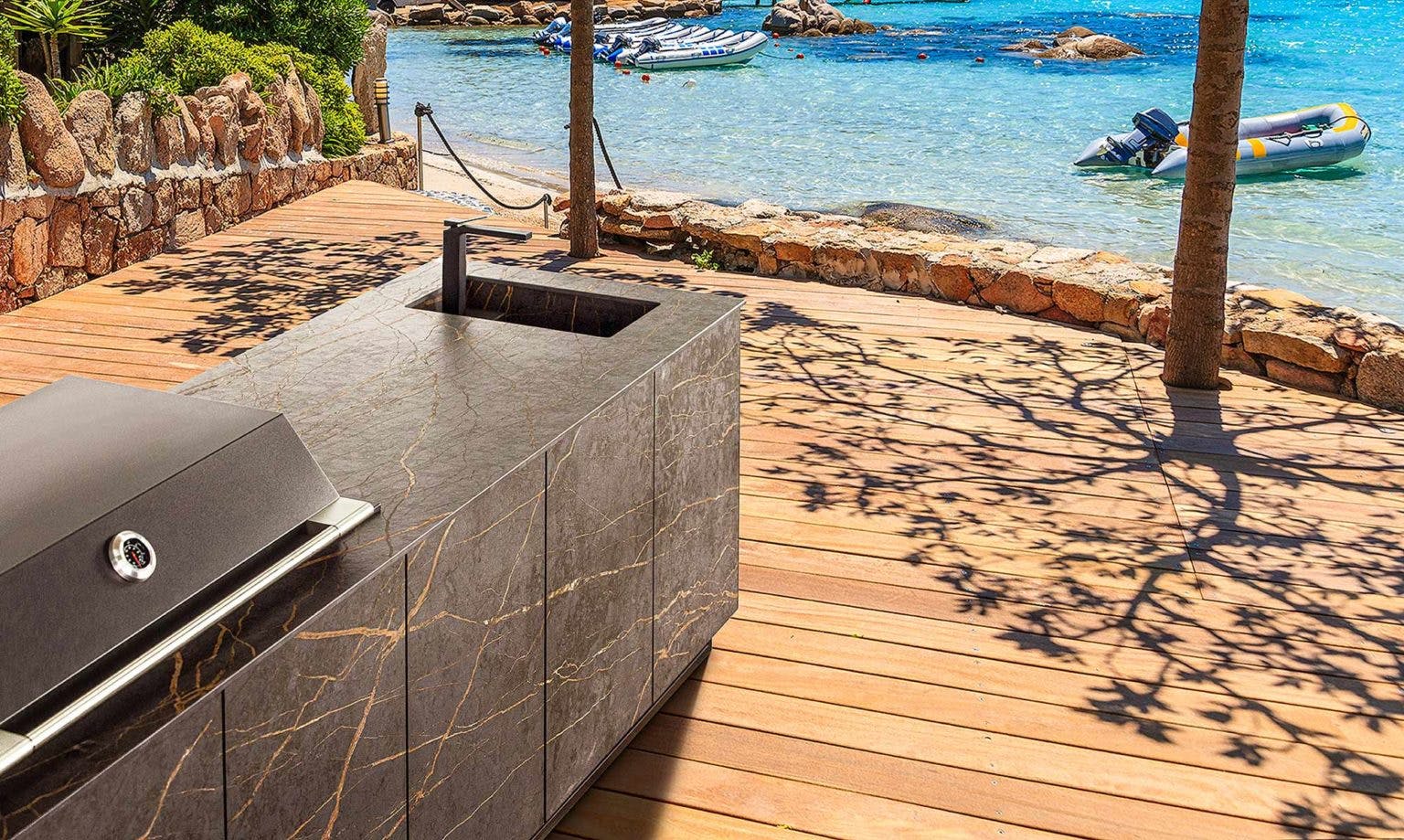 "Outdoor kitchen worktops and claddings should be resistant to temperature changes, non-absorbent, resistant to bacteria, easy to maintain and resistant to damage typical to work surfaces. The ultra-compact DKTN by Cosentino surface is the perfect material".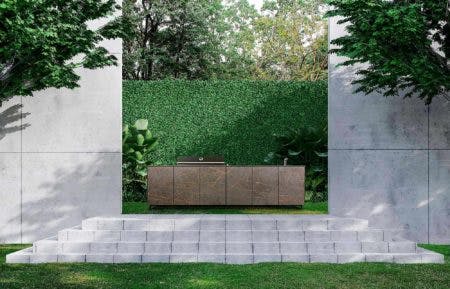 Jaroslaw Goraj
Founder of Cana Concept
Materiali Cosentino utilizzati in questo progetto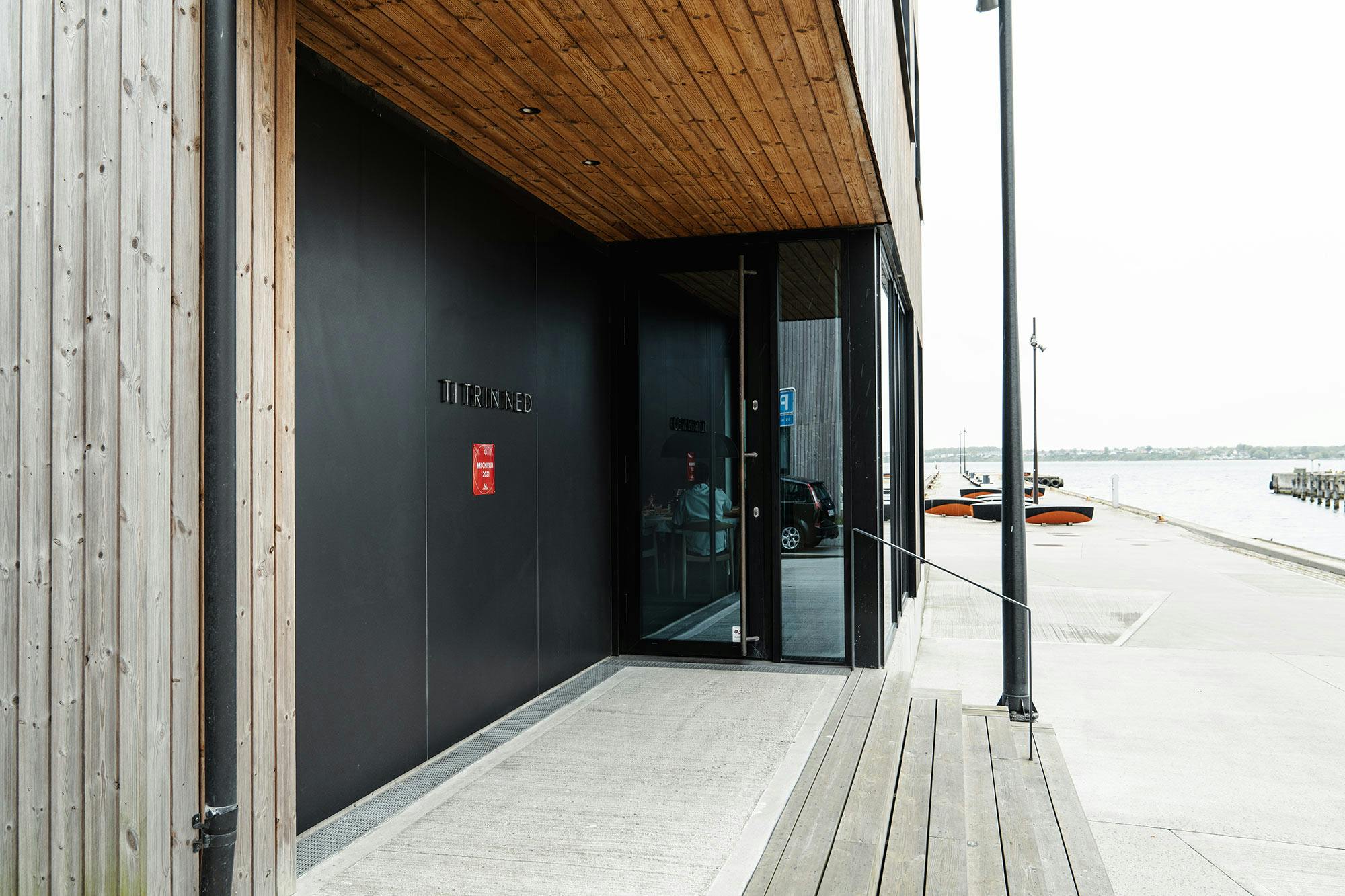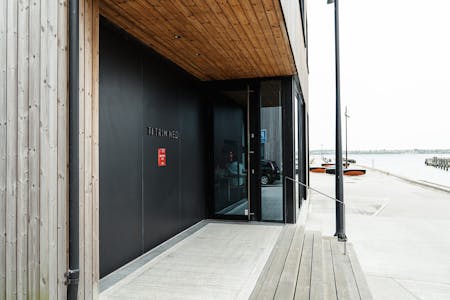 This Michelin-starred Danish restaurant uses DKTN on its façade to withstand the harsh marine environment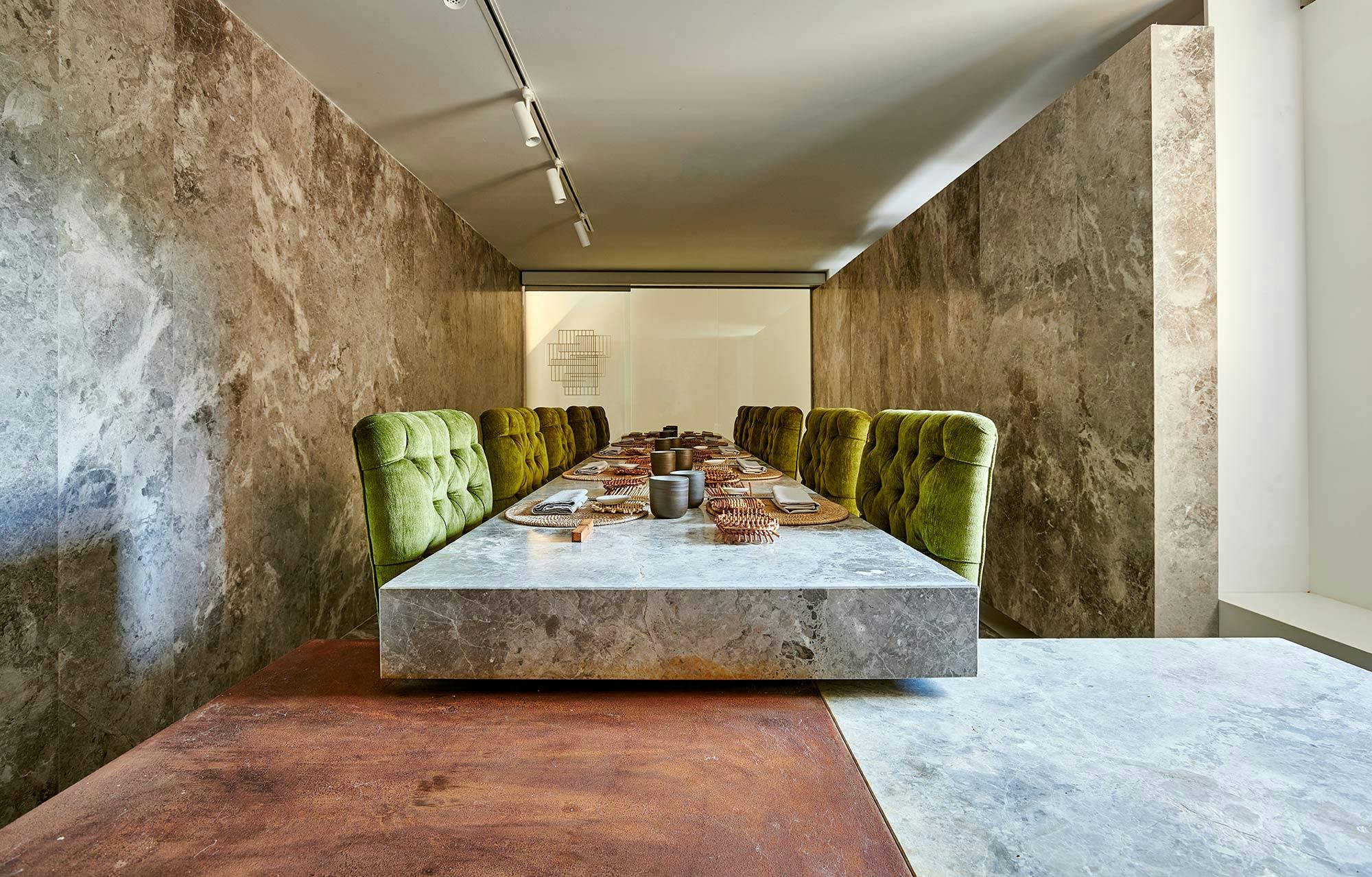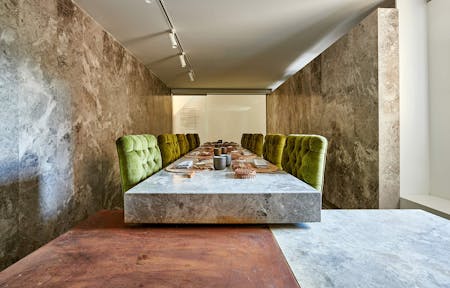 Two restaurants with a shared kitchen achieve visual continuity thanks to DKTN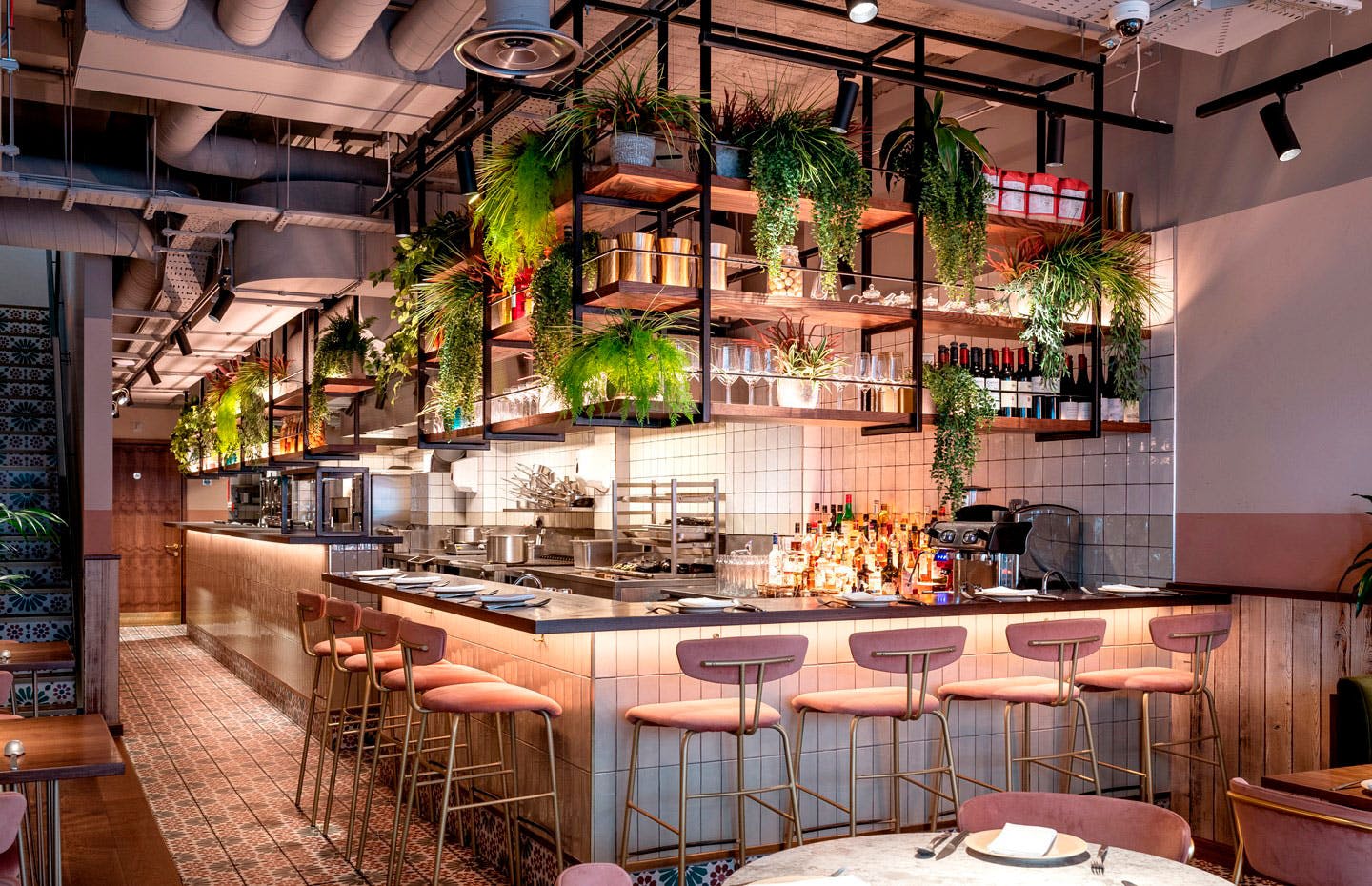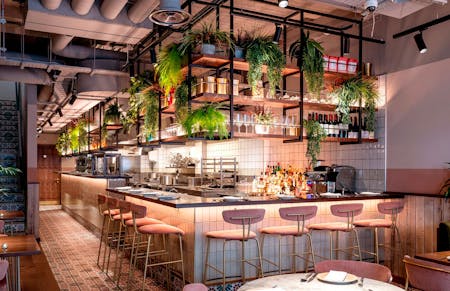 DKTN adds character to a neat and refined London restaurant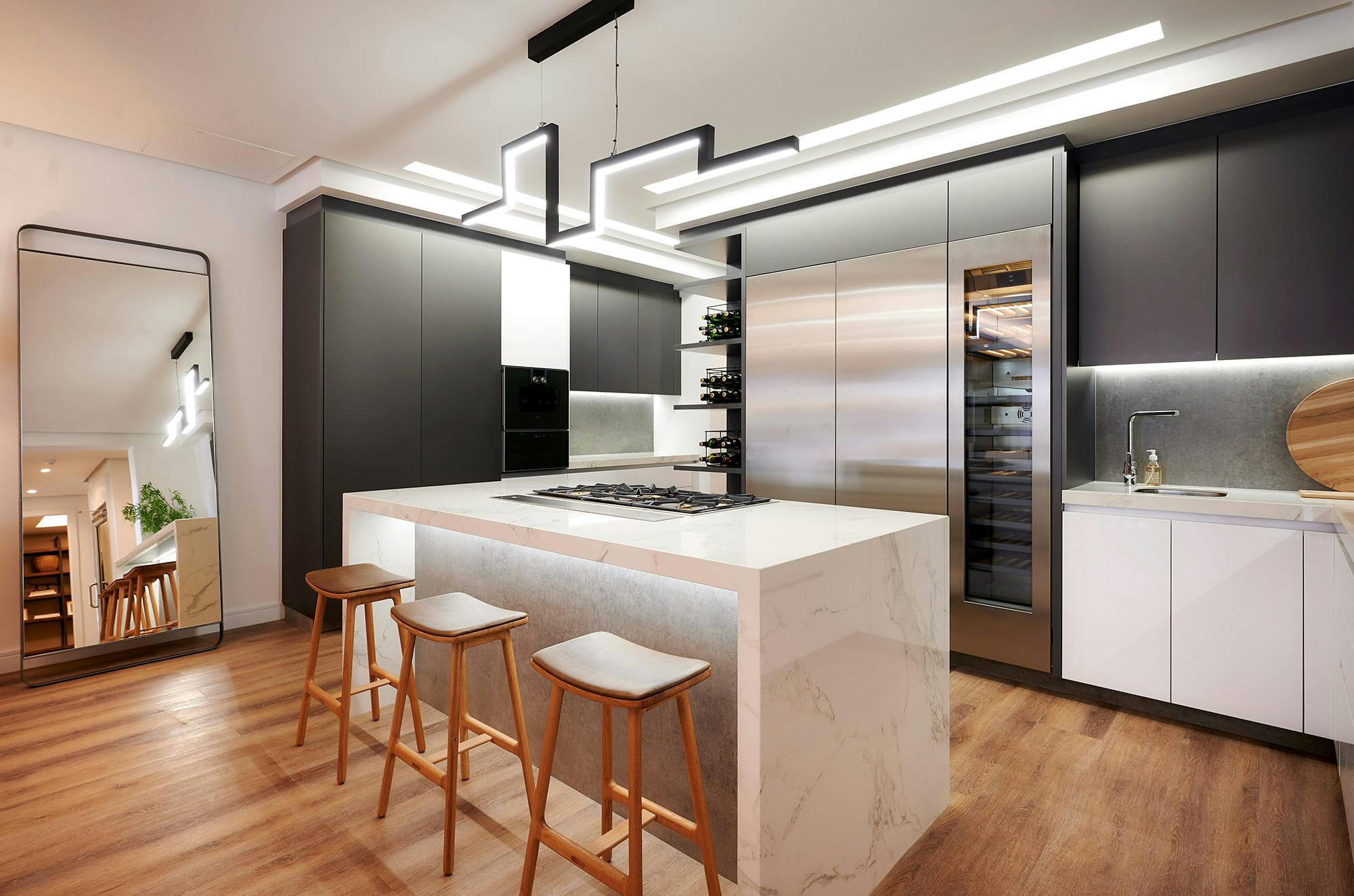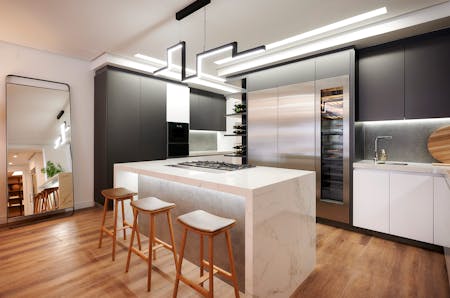 DKTN showcases its versatility in a high-end residential development in South Africa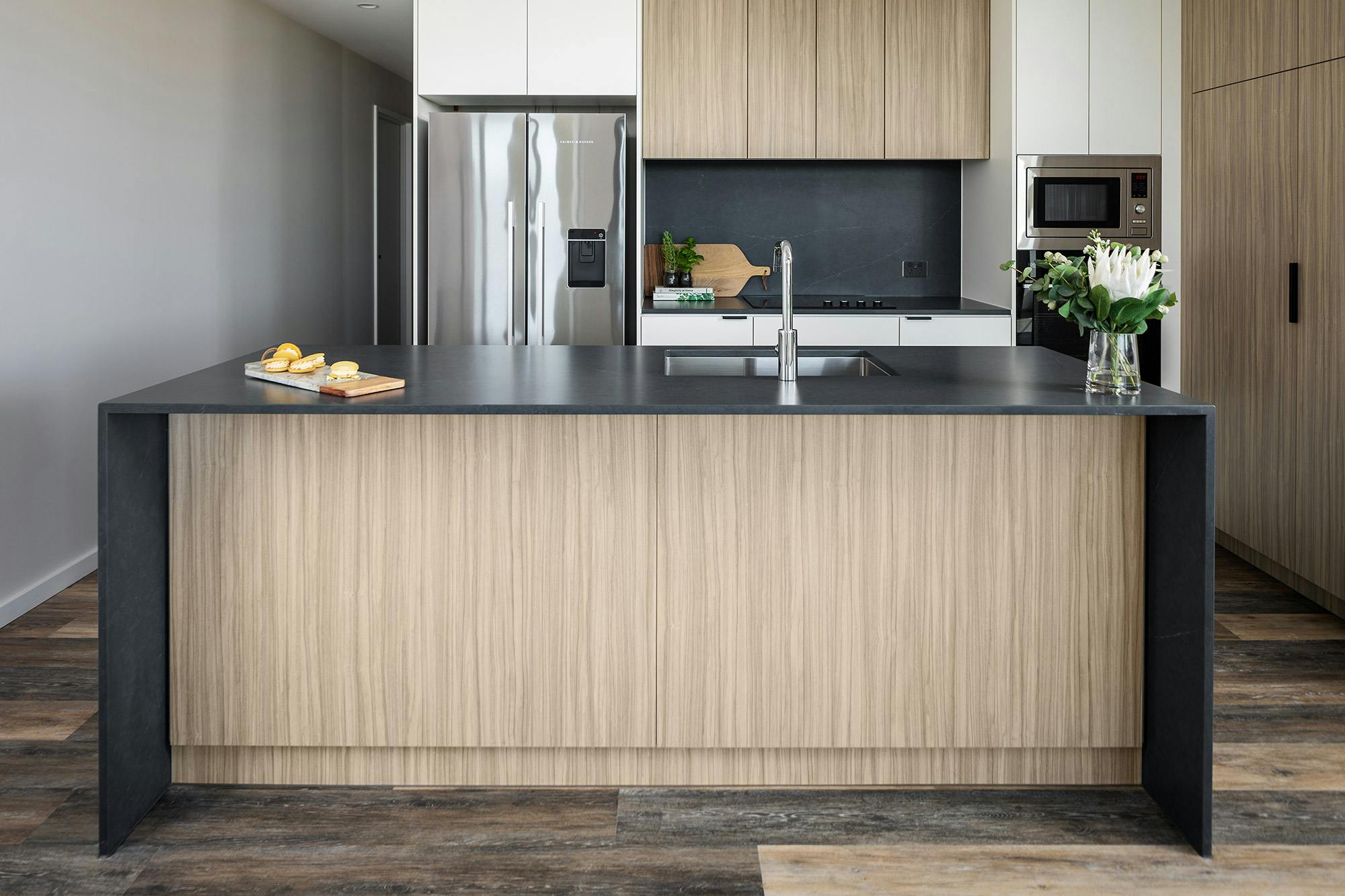 A luxurious rental building chooses Cosentino for its durability, elegance and sustainability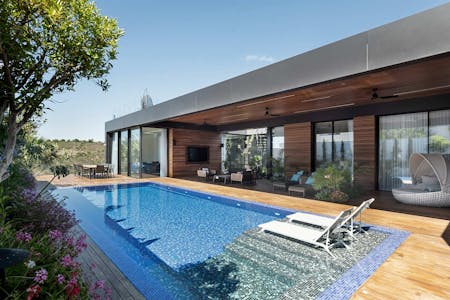 Glass, Iroko timber and DKTN for a façade with a lot of character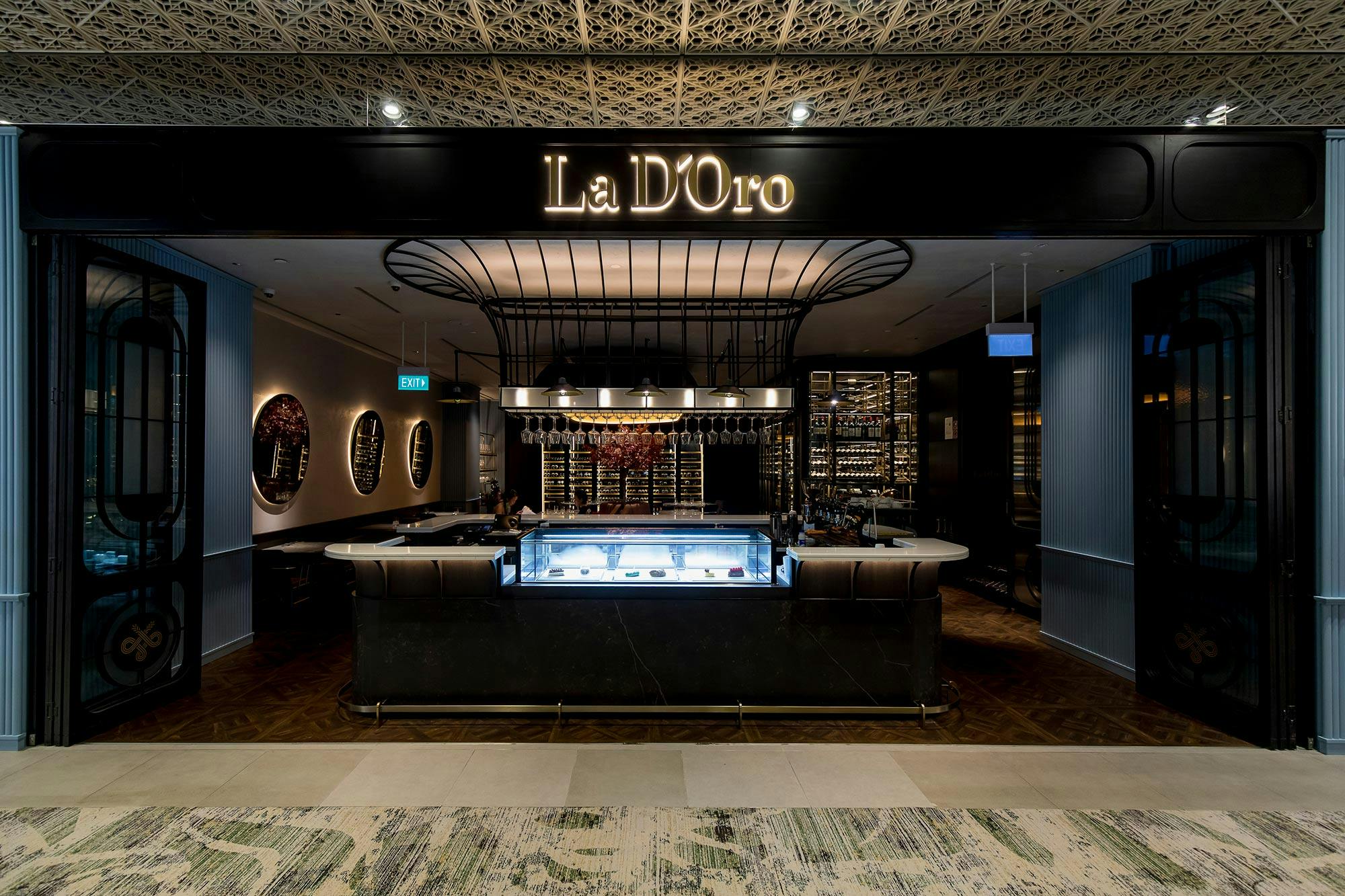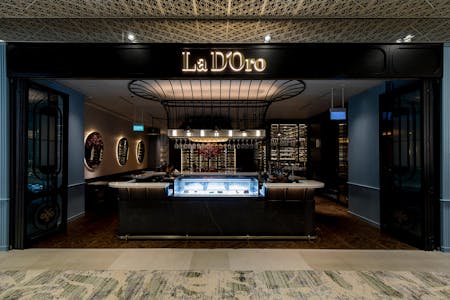 This ground-breaking haute cuisine restaurant in Singapore relies on Cosentino's functionality and elegance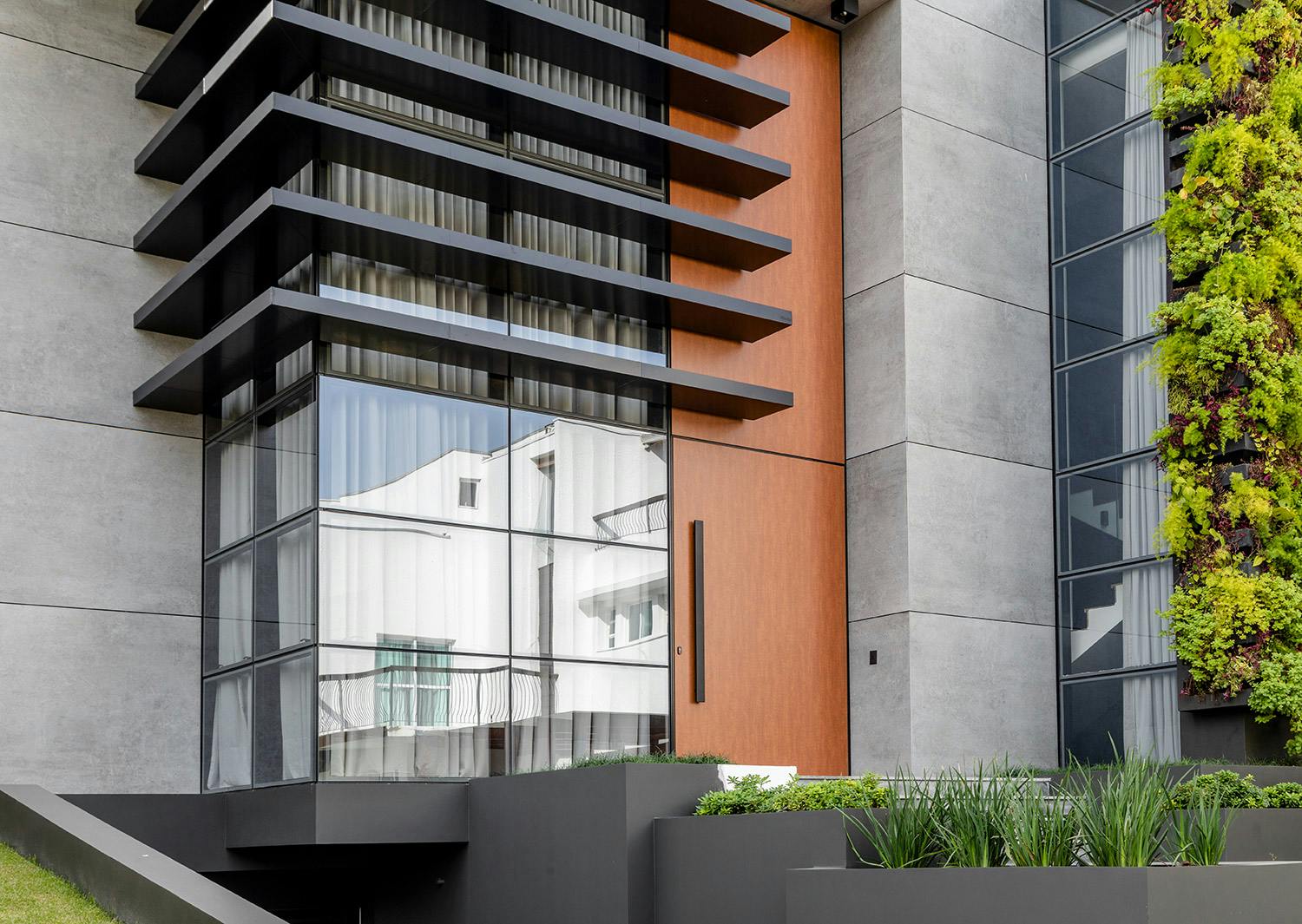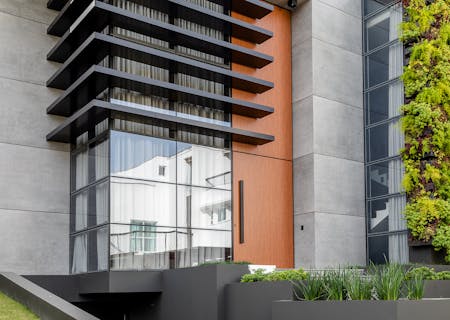 A very sturdy home by the sea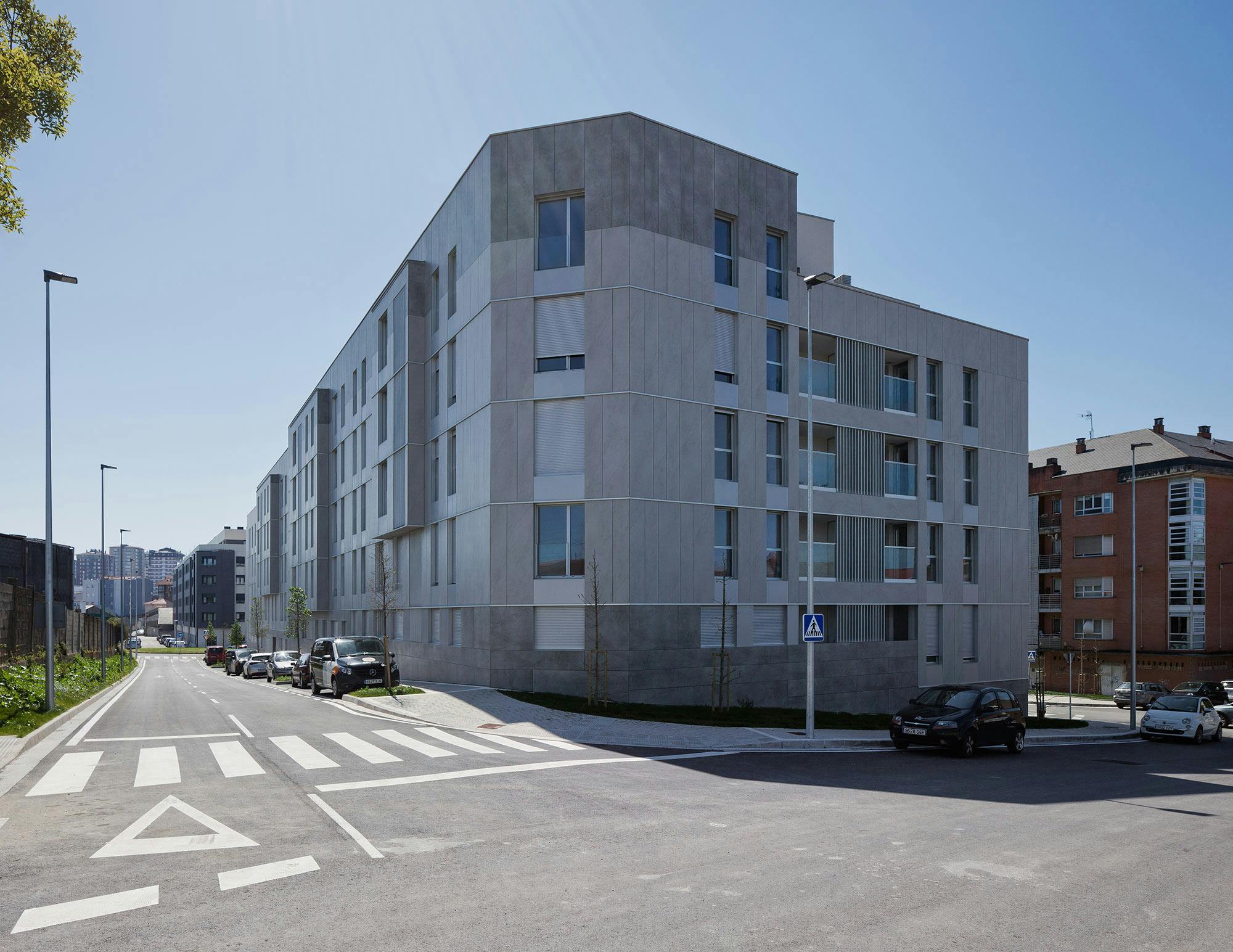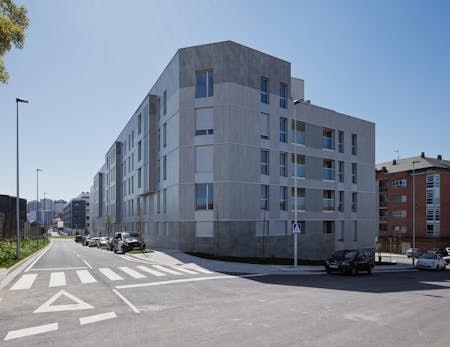 Compact style for a subsidised housing building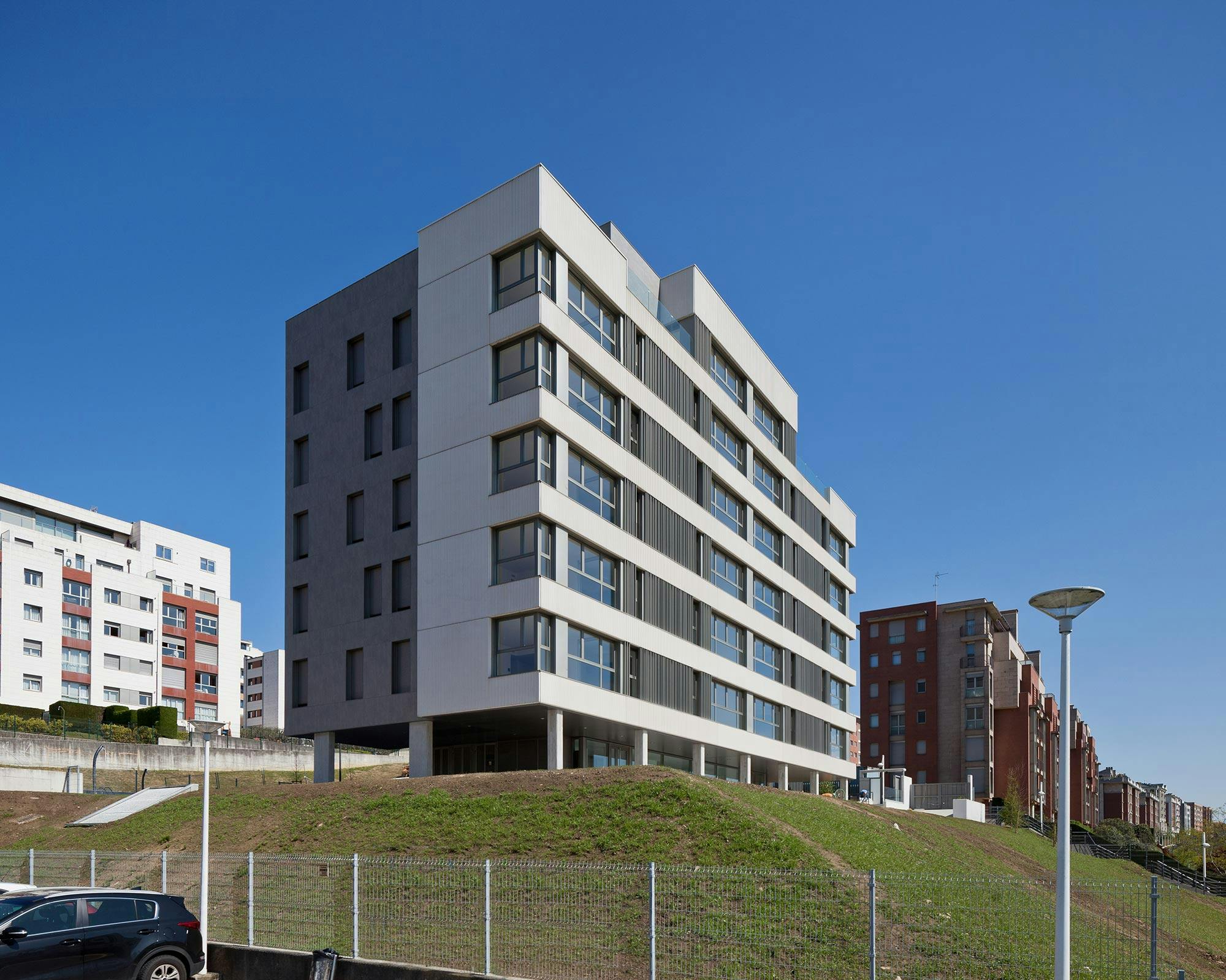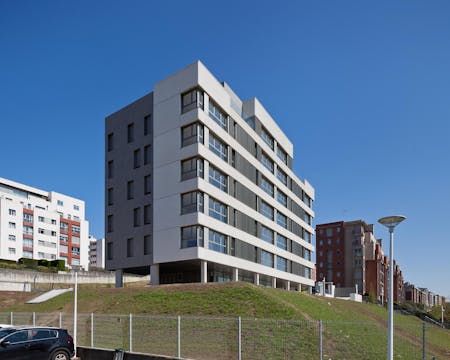 A façade that masterfully combines concrete, steel and DKTN
Modulo Professionisti
Hai bisogno di informazioni o di campioni di uno dei nostri materiali? Desideri instaurare un rapporto commerciale con Cosentino?