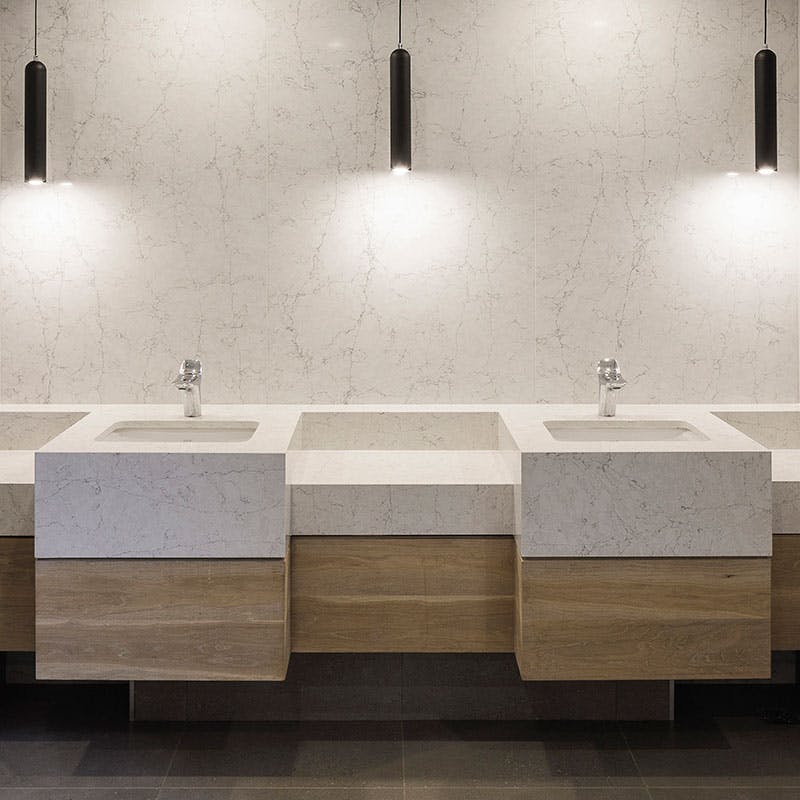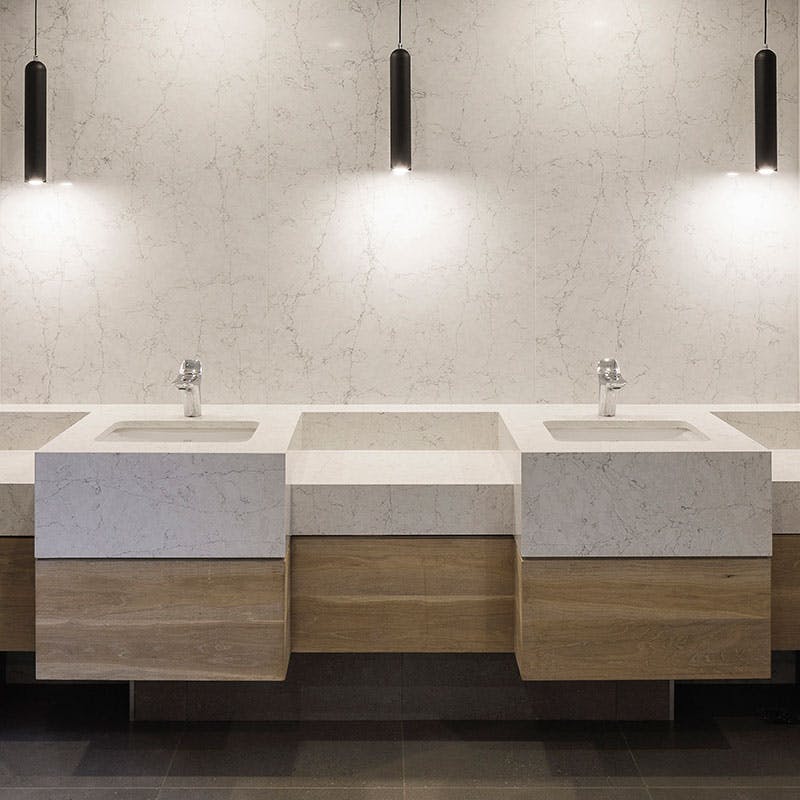 Bathroom Remodelings
Your bathroom is so much more than just another room in your house. It's a part of your home, and sometimes even part of your bedroom. Remodeling is the perfect opportunity to make sure your room is as functional and comfortable as possible for all your family, and that it fits in flawlessly with your style and the feel of your home. It's important to analyze the floor plan to make the most of the space available, and choose appropriate materials.
Maximize Space
Remodeling your bathroom calls for a balance between functionality and esthetics. To that end, Cosentino offers high-quality materials with a collection of unique features: resilient materials, in large-format pieces with the minimum number of joins, to facilitate a hygienic and low-maintenance environment.
Discover our Bath Collection
Add a touch of class to your bathroom by opting for the characteristic elegance of the Silestone or Dekton ranges for your basin and countertop. Silestone shower trays not only offer a safety guarantee thanks to their anti-slip sandblasted strips, but they also fit perfectly into your design, and the space available, thanks to the flexibility of customization.
The price of renovating my bathroom
The remodeling of your bathroom comes from a basic reason: The necessity of your home and your family of having a better space, more prapired, more adapted to your daily life and demands of your routine. that you have marked in this project: the quality of the materials, its durability, its facility of maintenance and cleanliness, the chosen of furnitures, the lighting… two basic concepts coexist during the remodeling: functionality and esthetics.
We remind you our available tools