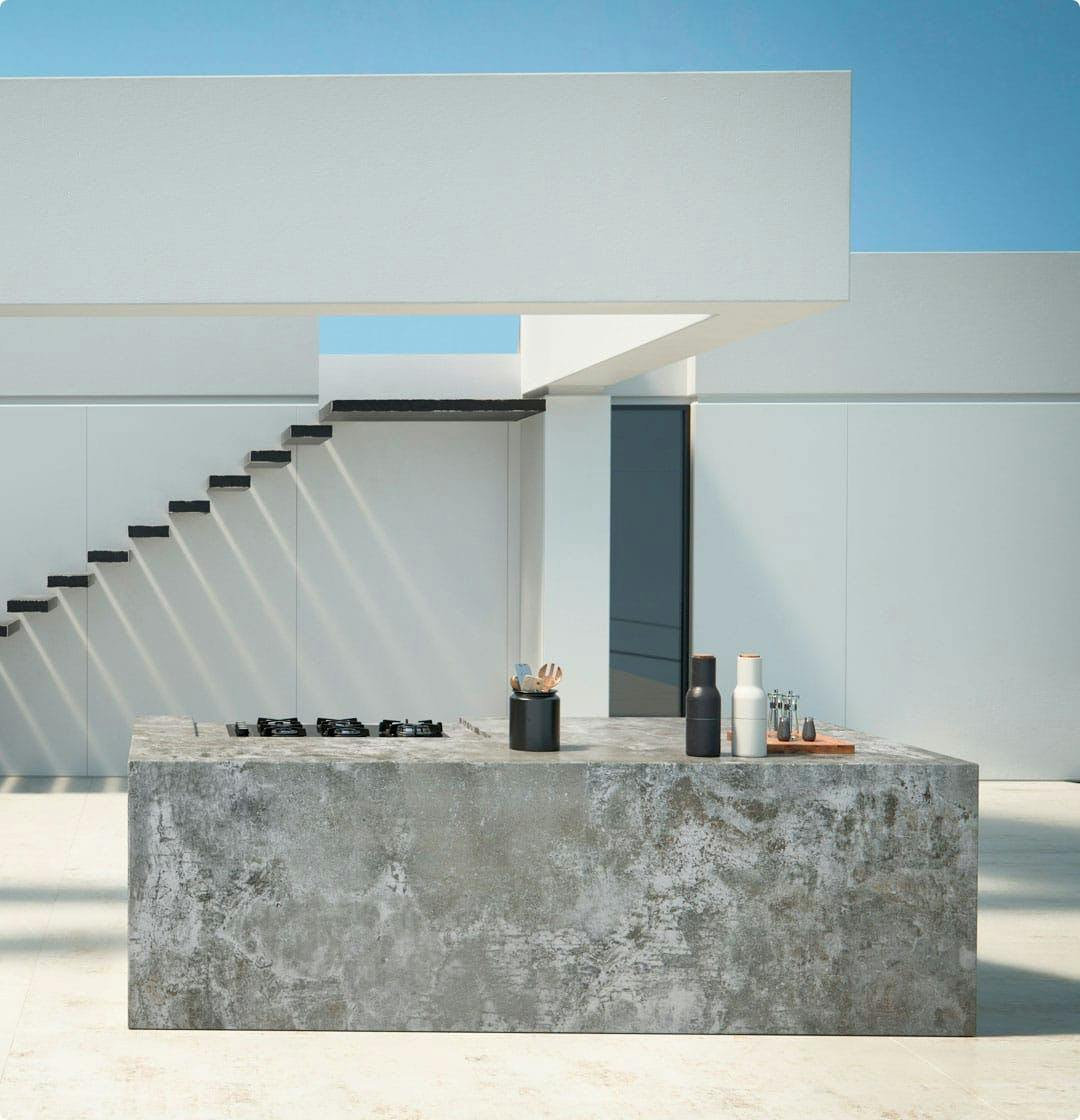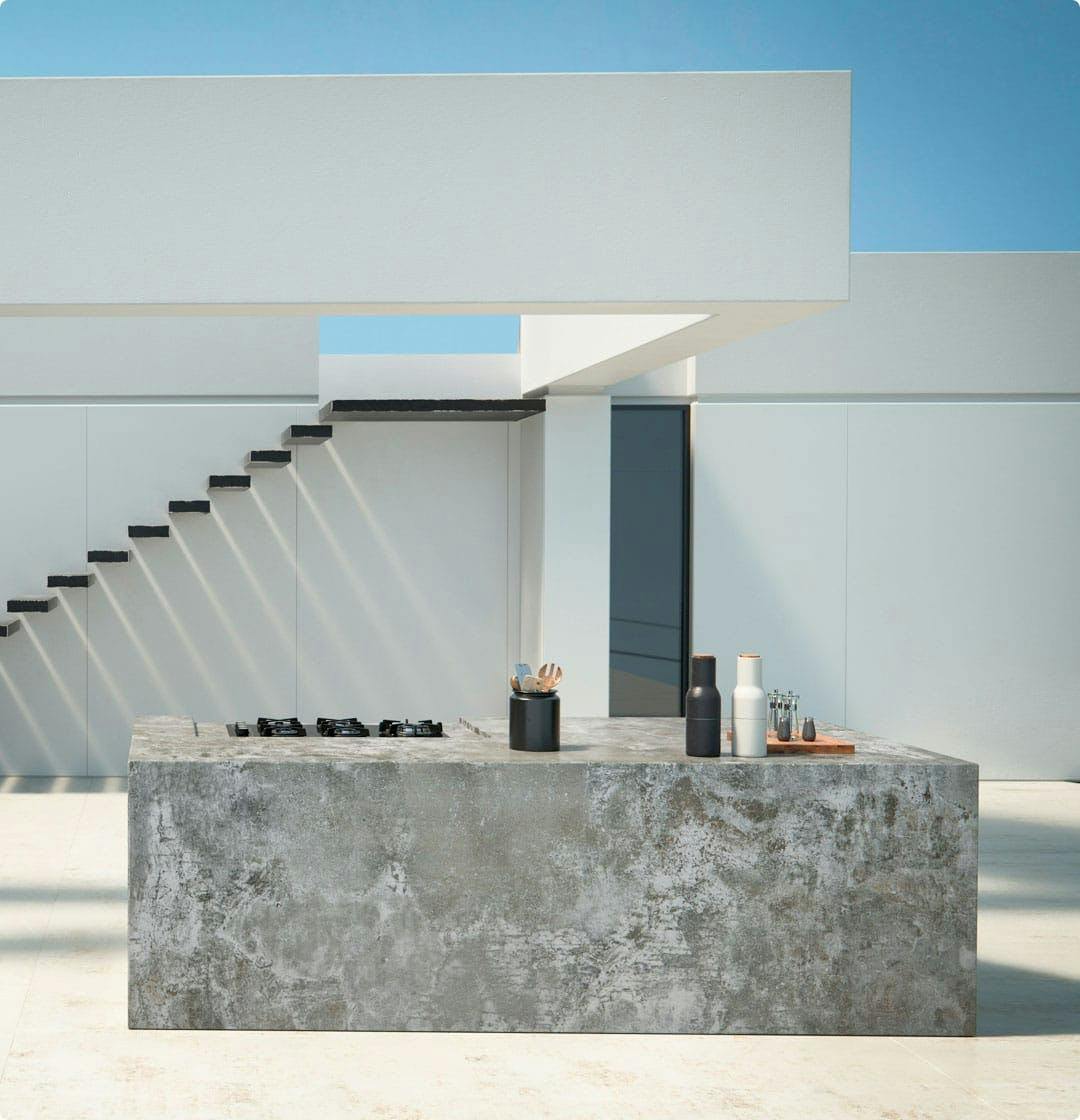 Dekton Outdoor Worktop
Unlimited performance and design for outdoor worktops
Dekton outdoor worktop is resistant and durable. Innovative surfaces turn into functional and beautiful worktops.
Advantages of Dekton outdoor worktops
High UV resistance
Dekton's low coefficient of thermal expansion ensure high resistance to sudden temperature changes.
Reduced water absorption
Dekton non-porous surface prevents water and other liquids from being absorbed, making cleaning easy.
Abrasion-resistant
Dekton is highly resistant to abrasion. This makes it the perfect choice for heavy-duty work surfaces.
Fire and heat-resistance
Dekton withstands high temperatures. Fire and extreme heat won't damage its surface.
High impact resistance
Highly resistant to daily impacts.
Stain resistant
Dekton worktops are highly resistant to stains, which makes them very easy to clean.
High scratch resistance*
Kitchen utensils will not scratch Dekton.
*Scratch resistance may vary by color or finishes. XGLOSS finishes are likely to be less resistant to scratches.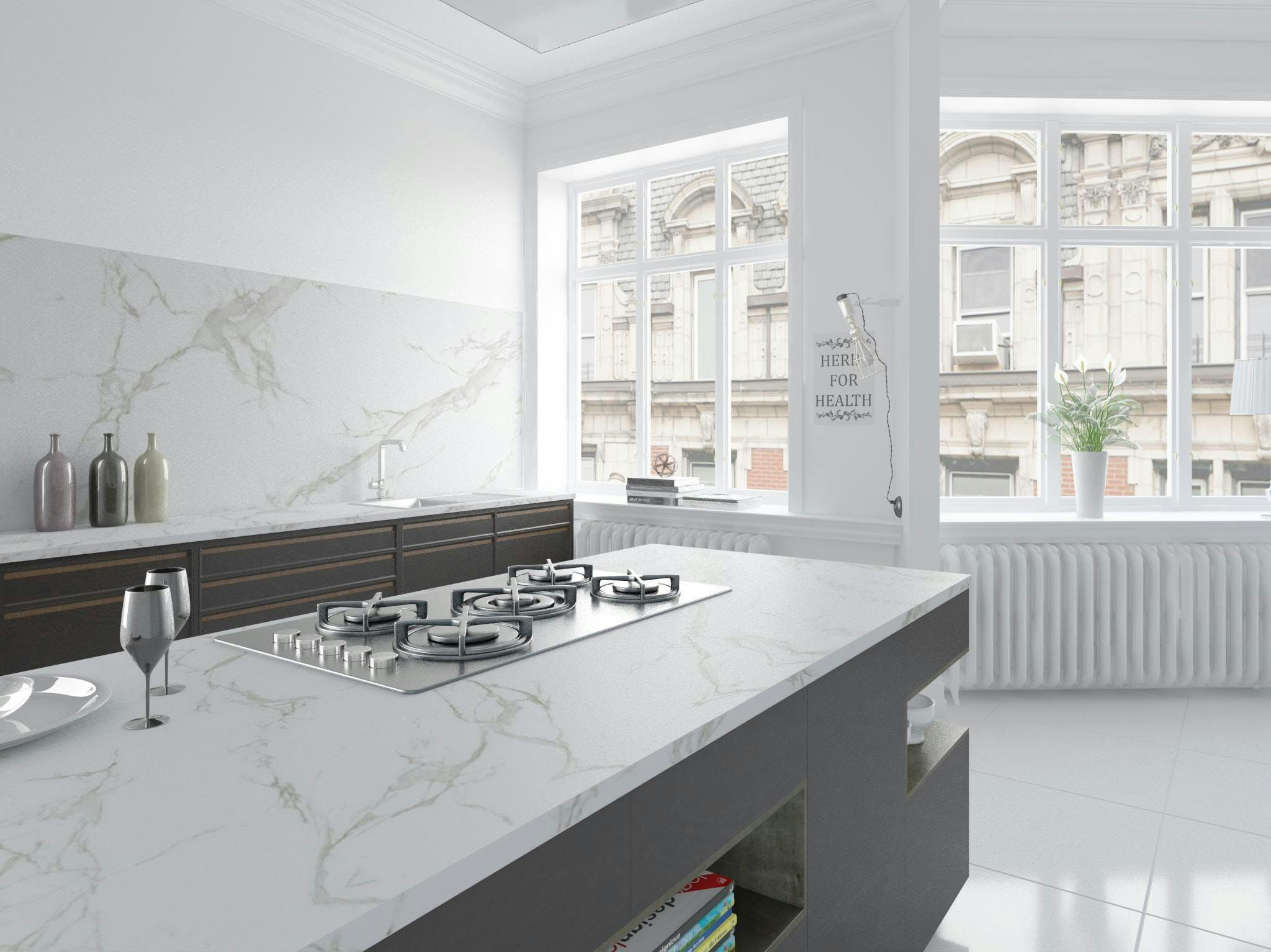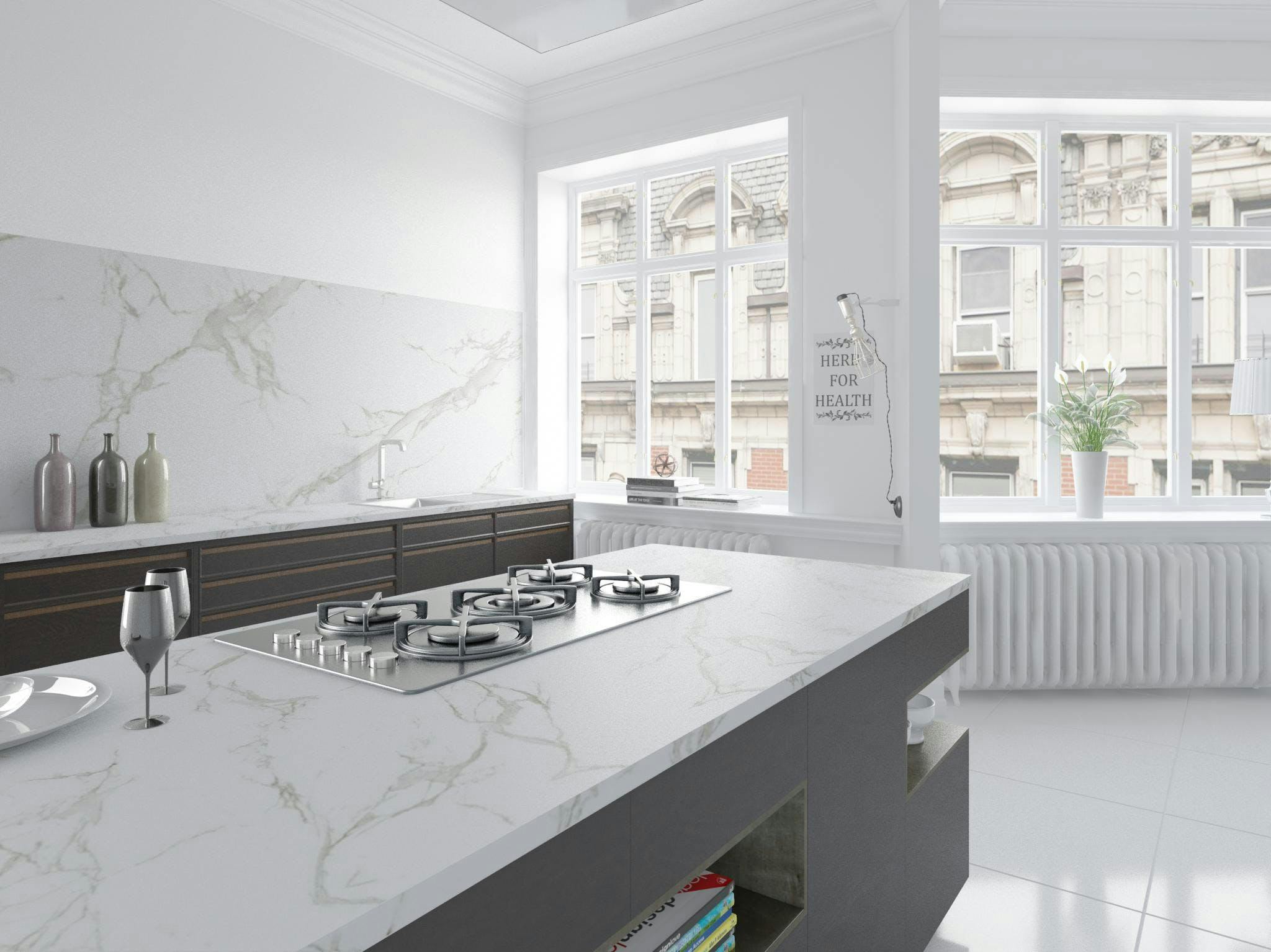 Surface Online Visualizer
Visualize and combine Dekton colours in one click.
Check out Cosentino's colours and surfaces catalogue and design the outdoor worktop that suits you best.
Go to the visualizer
Endless and Customised Surfaces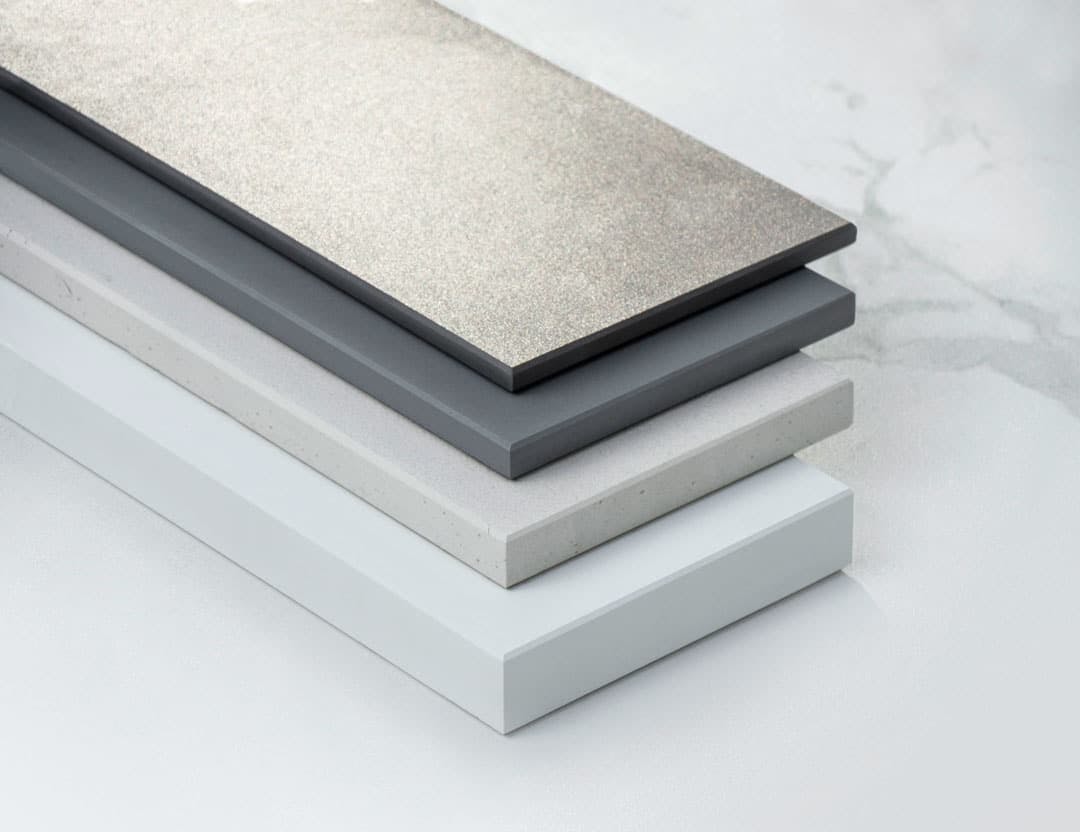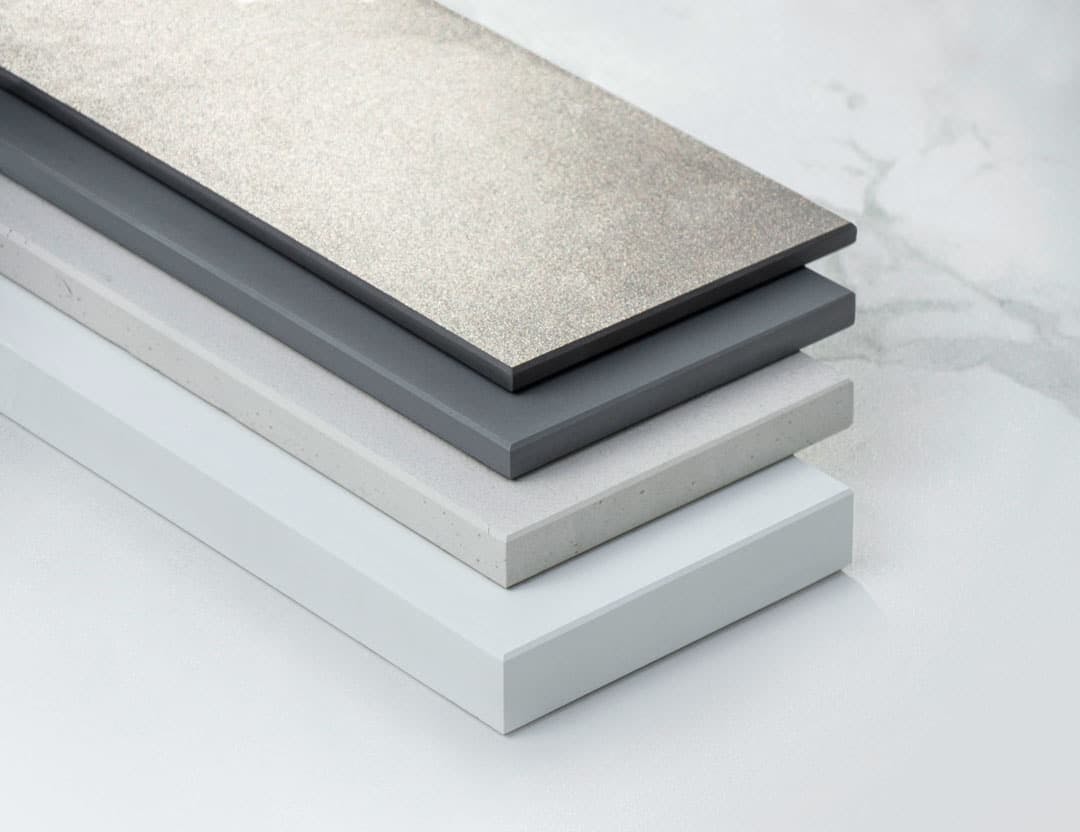 Thickness range
Dekton colours are available in 5 thicknesses: 4, 8, 12, 20 and 30 millimetres.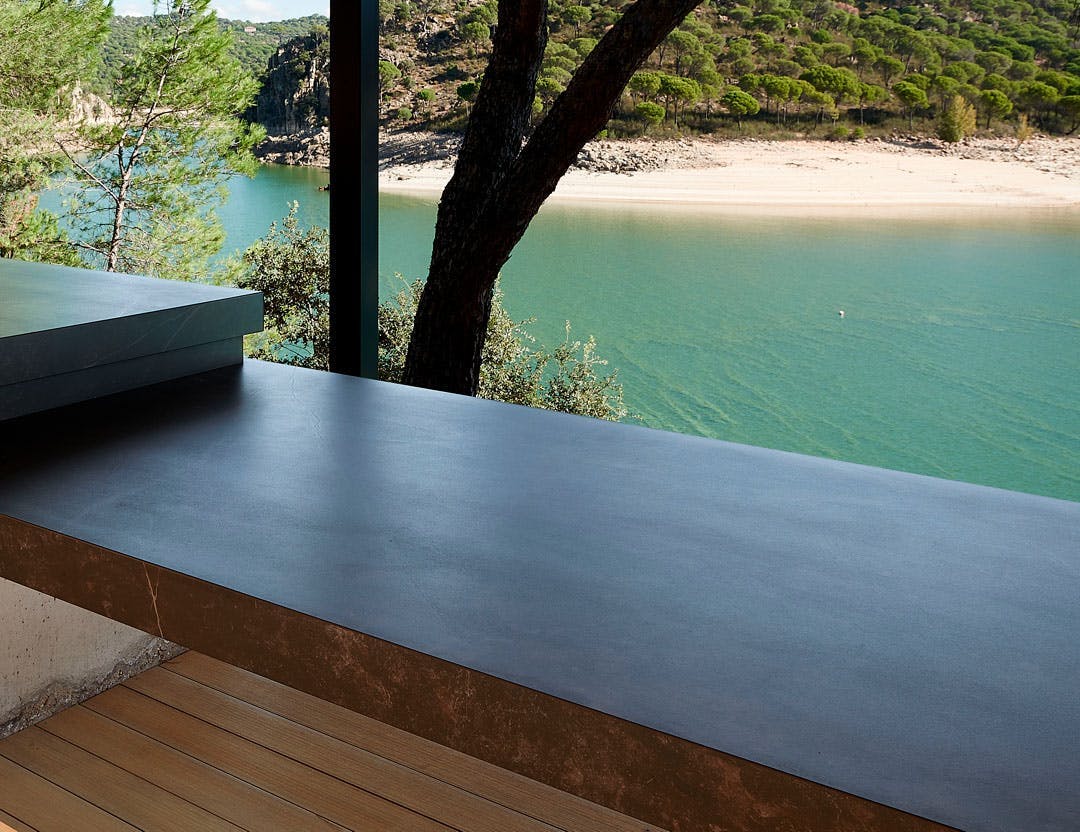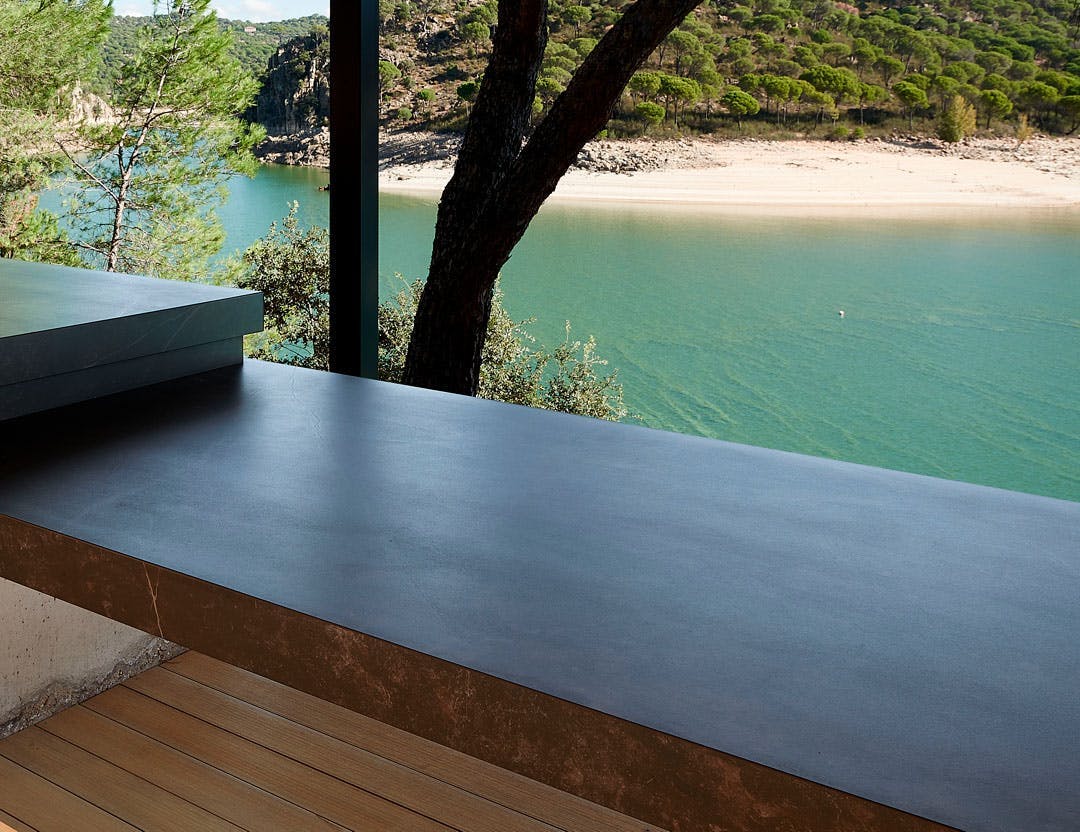 Large format
Thanks to our 3200x1440 millimetre slabs, both visual continuity and minimum joints are ensured.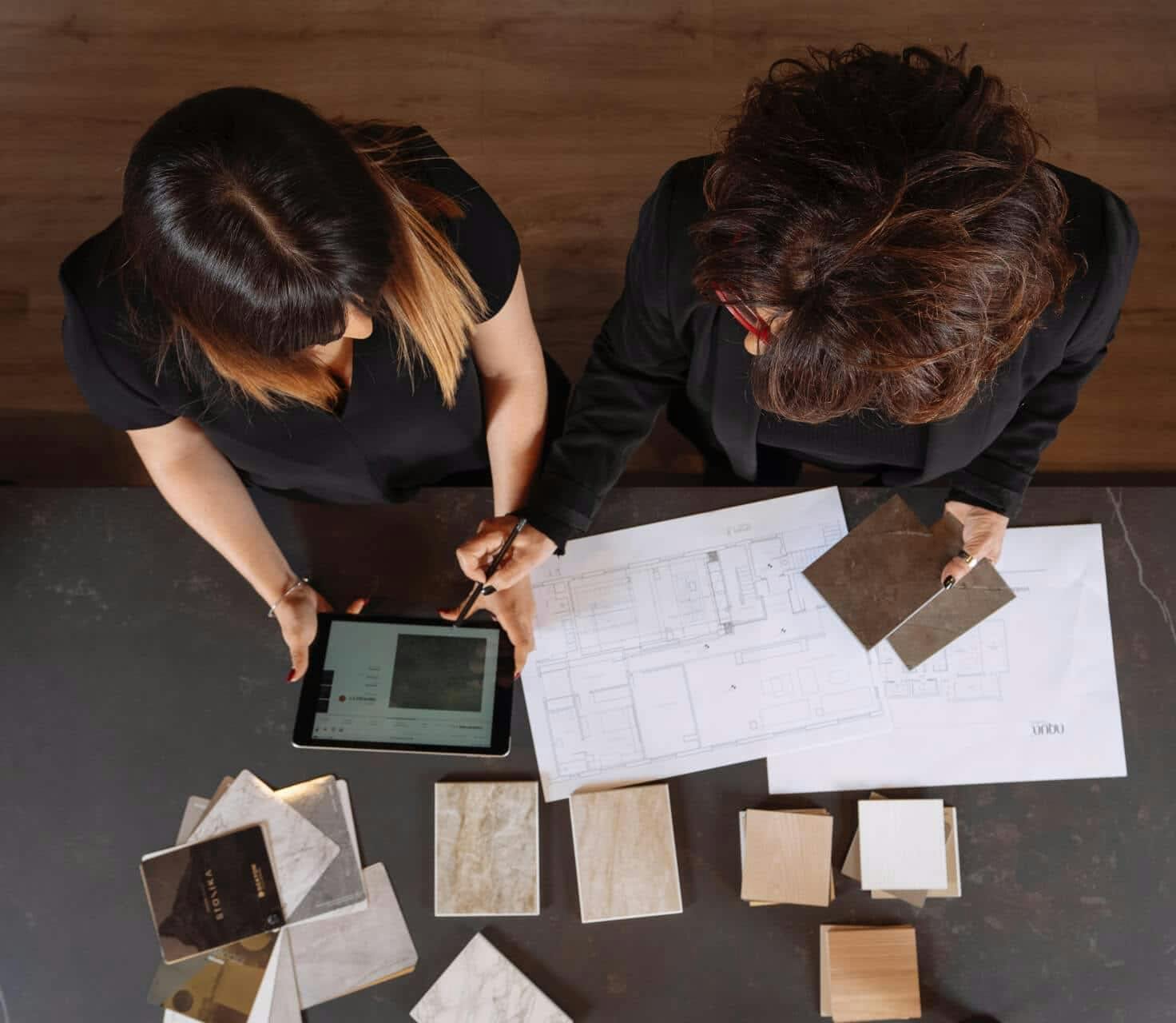 Find your closest Cosentino Dealer
Locate the Cosentino-certified shops and fabricators nearest you!
Go to locator
Dekton collections suit all kitchen styles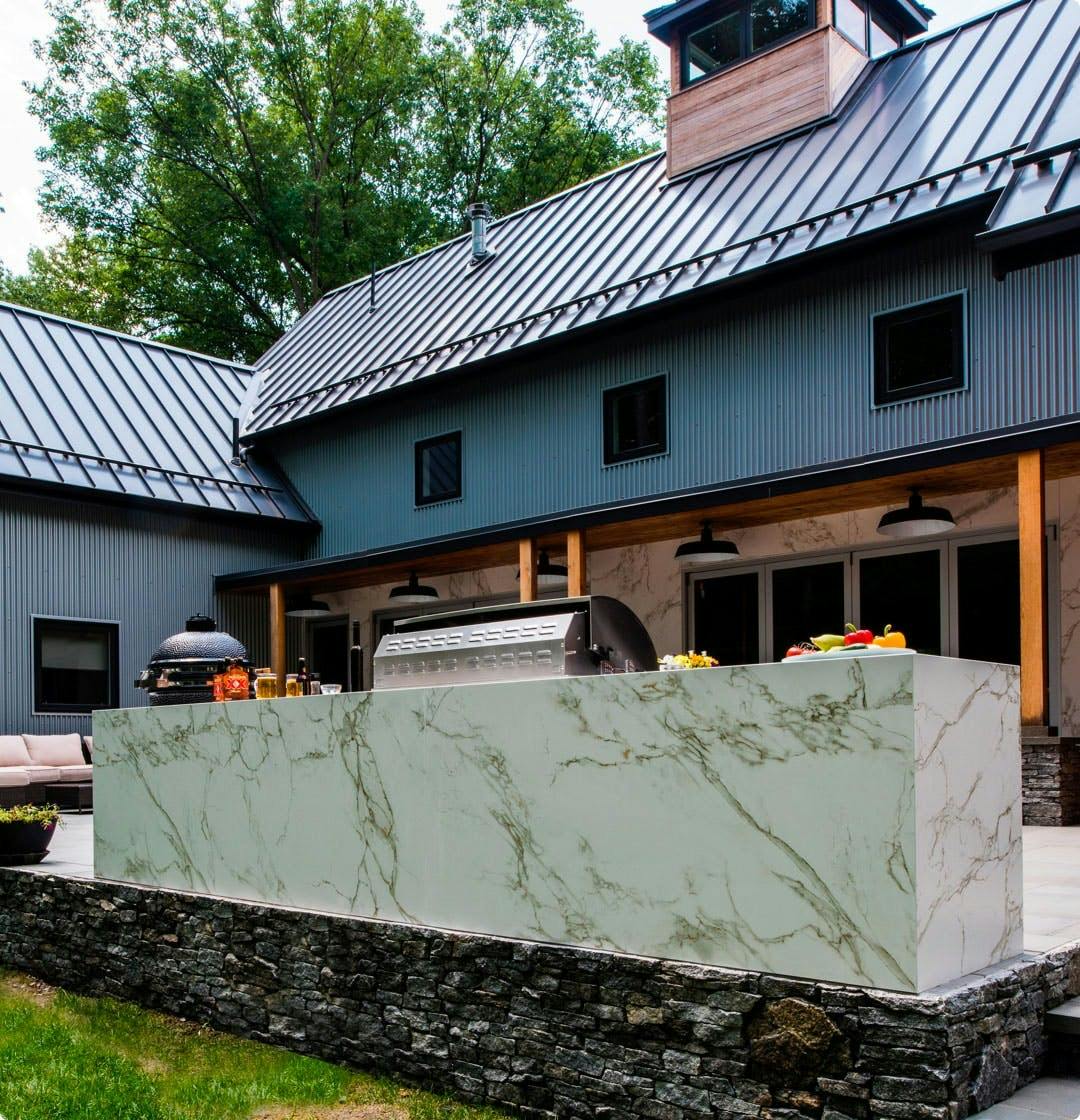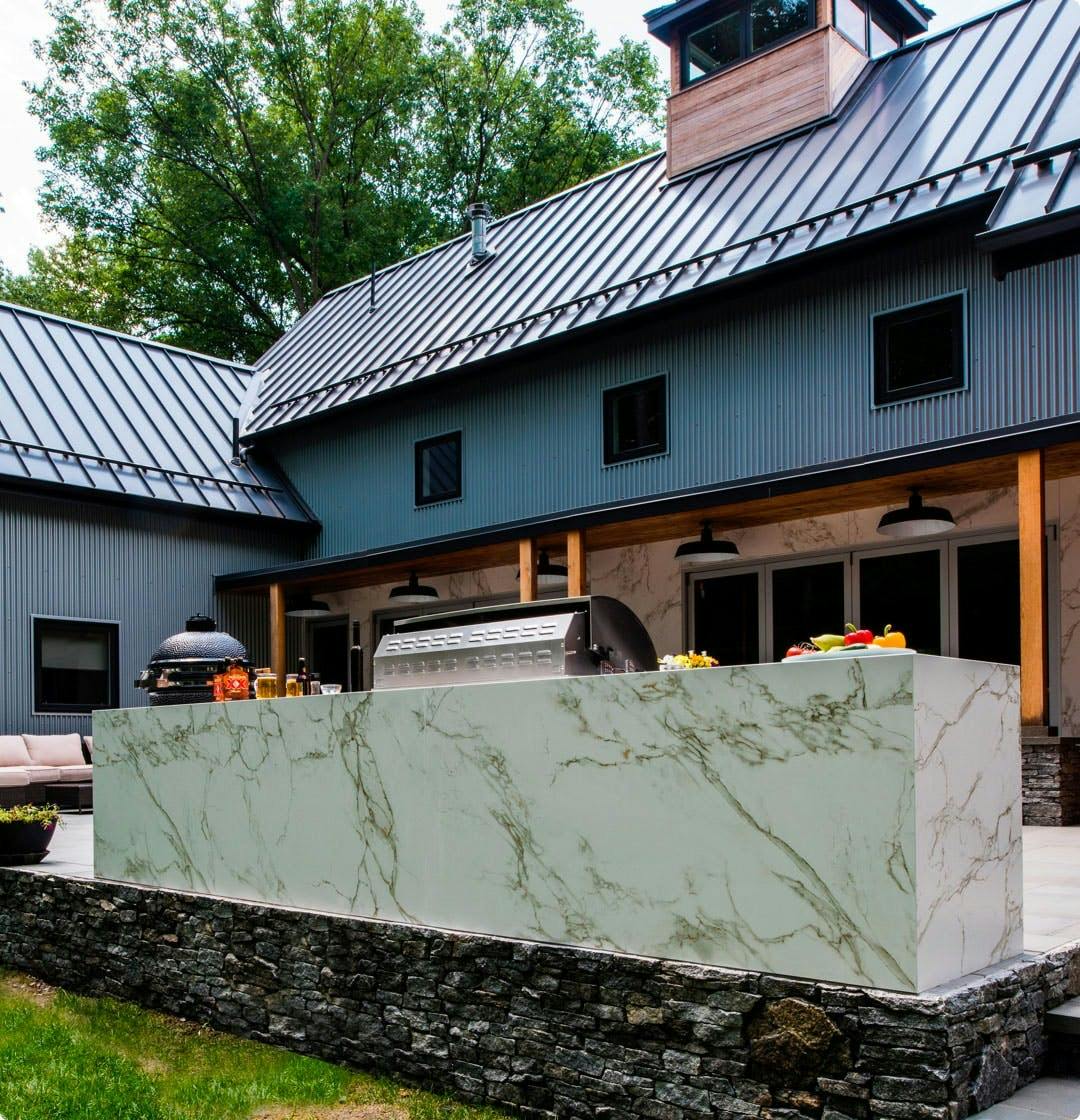 Natural Style
A natural choice is always reliable, timeless and elegant. The Natural Collection provides calm and tranquil designs that are perfect for any space in your home. Portum, inspired by Porto Bello natural stone; Sasea, with blended shades of cream and grey; and Kira, with a variety of earthy combinations, are examples of this unique series.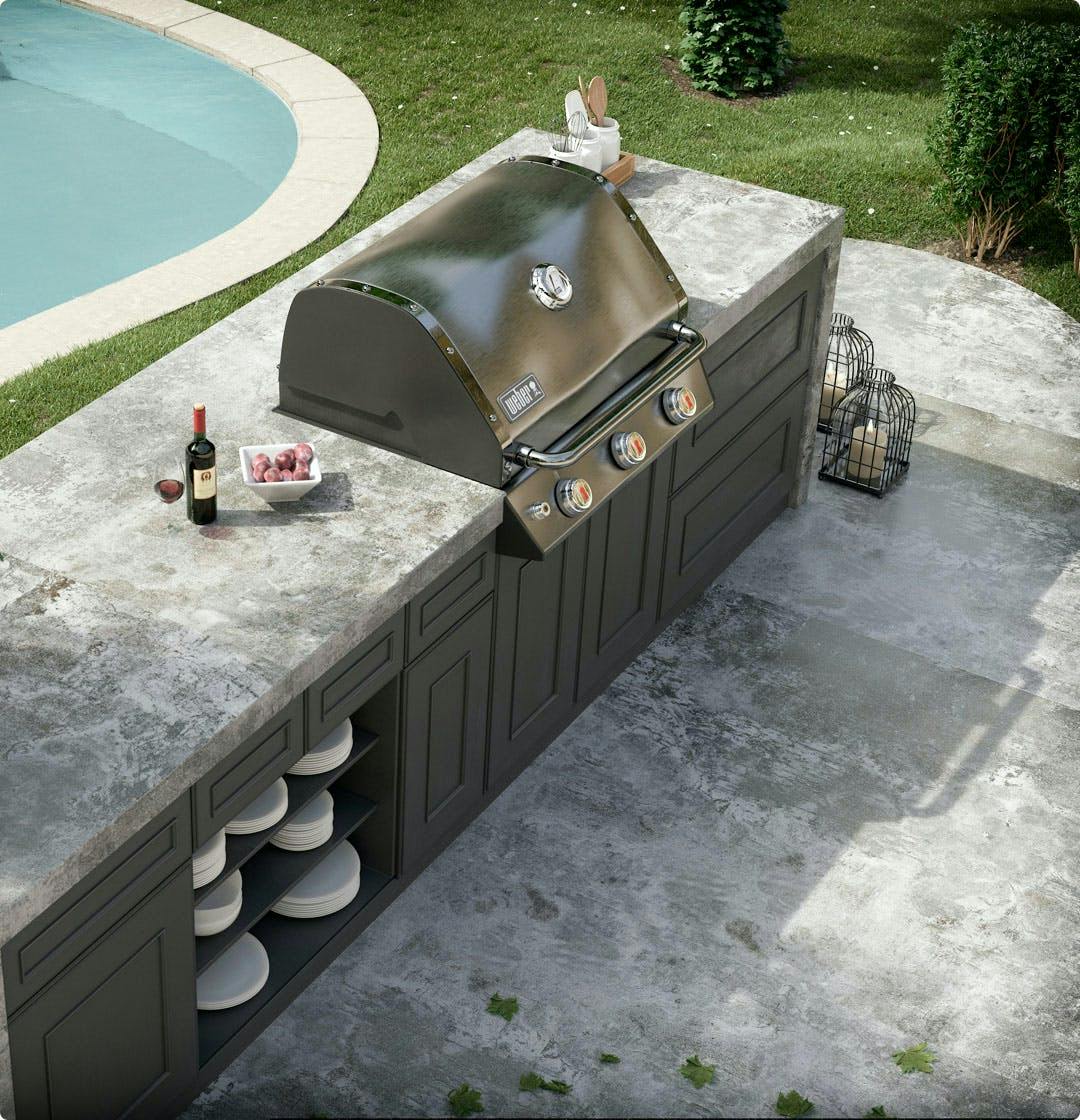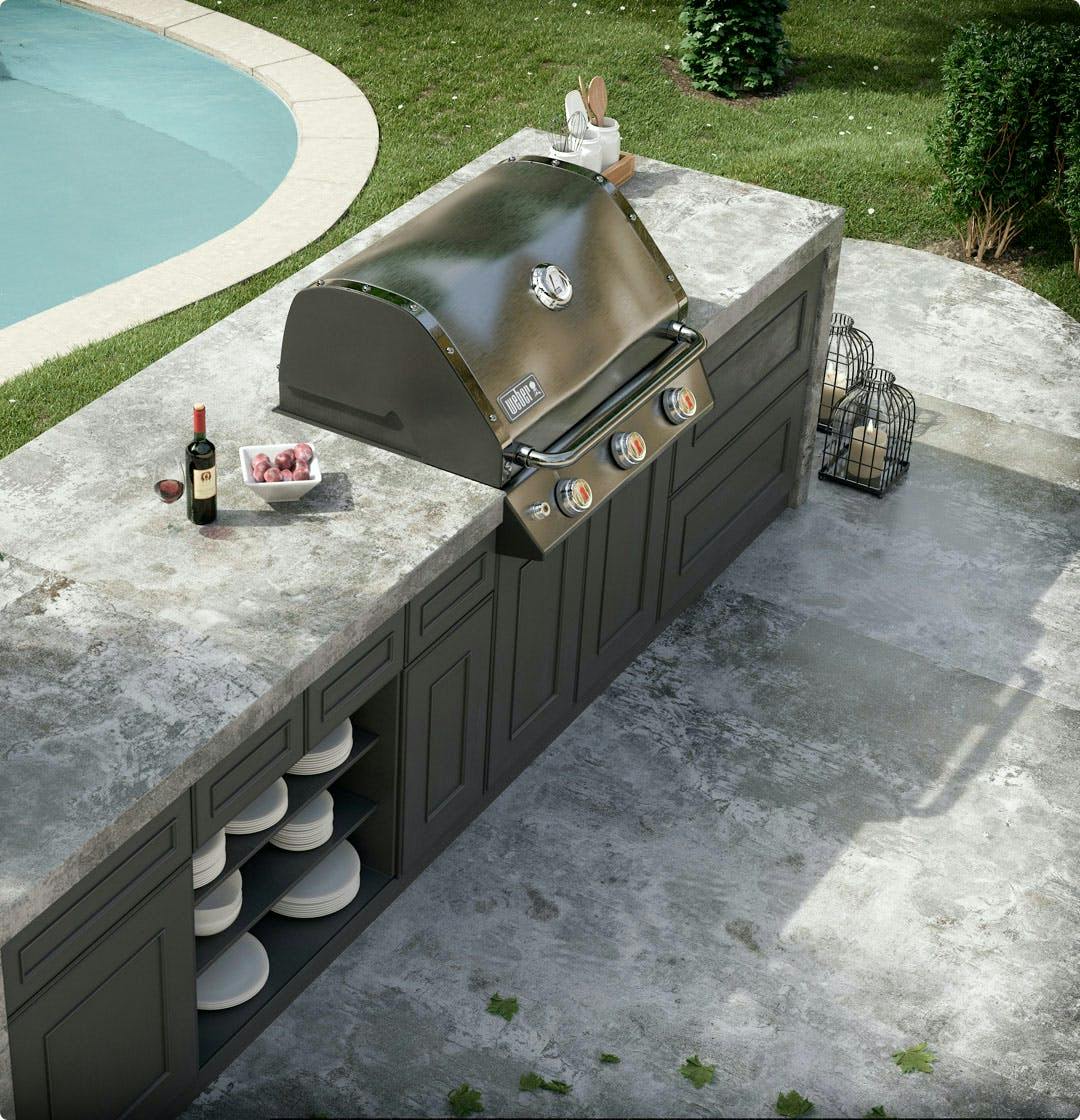 Urban style
Spaces with personality: Dekton Industrial Collection offers a wide variety of finishes reminiscent of aging stones and imperfect metals. With Trilium you will feel like you are in a wild, volcanic place; or you can choose from Orix, Nilium, Laos or Radium, all bold and customised colours.
Easy maintenance and cleaning with a 25 year warranty
Combine your Dekton outdoor worktop with other products