Benchtops and outdoor use kitchens
Dekton breaks all the rules to put together an outdoor kitchen. The material is capable of adapting to all environments, withstanding the most extreme weather conditions and adapting, for example, to barbecue designs.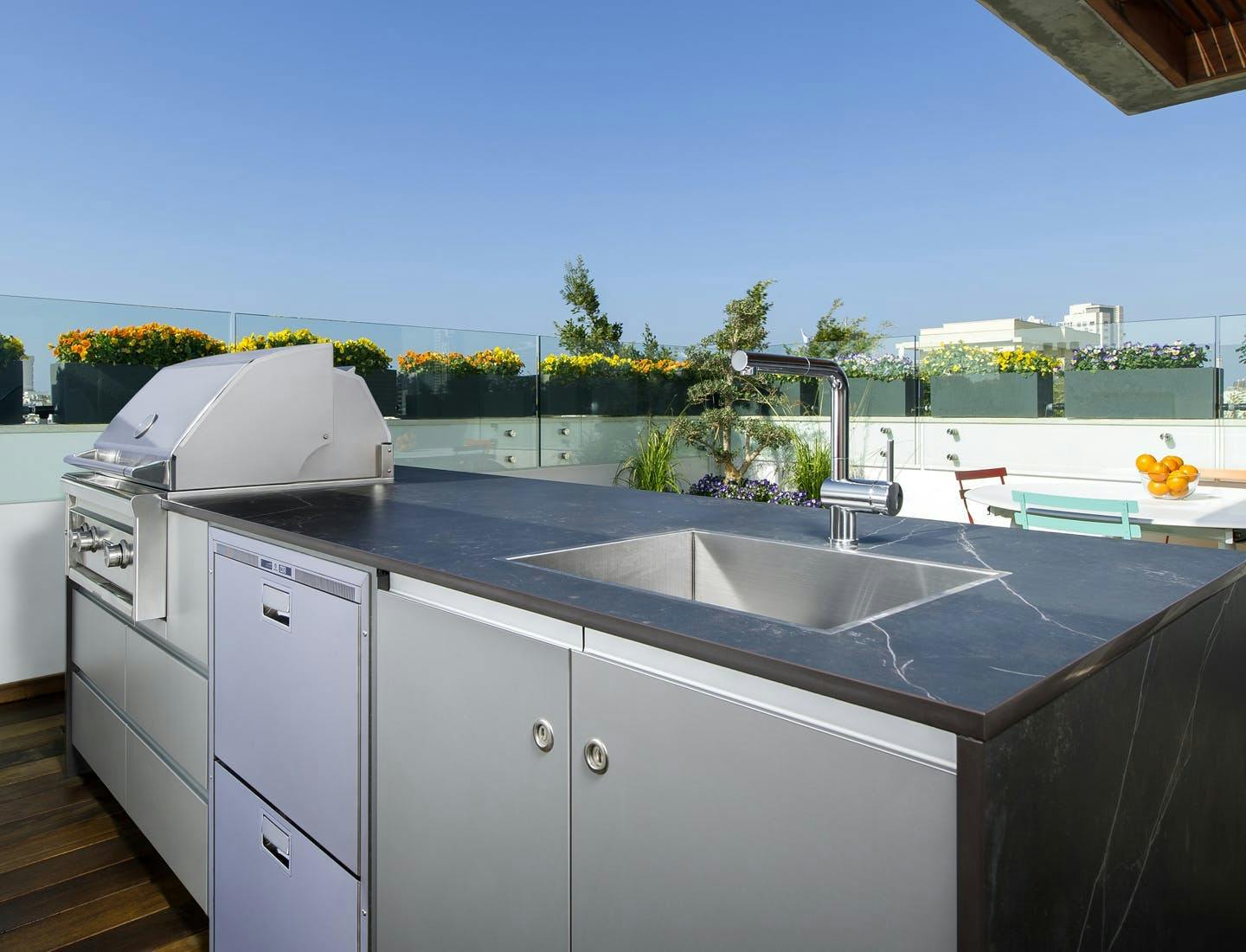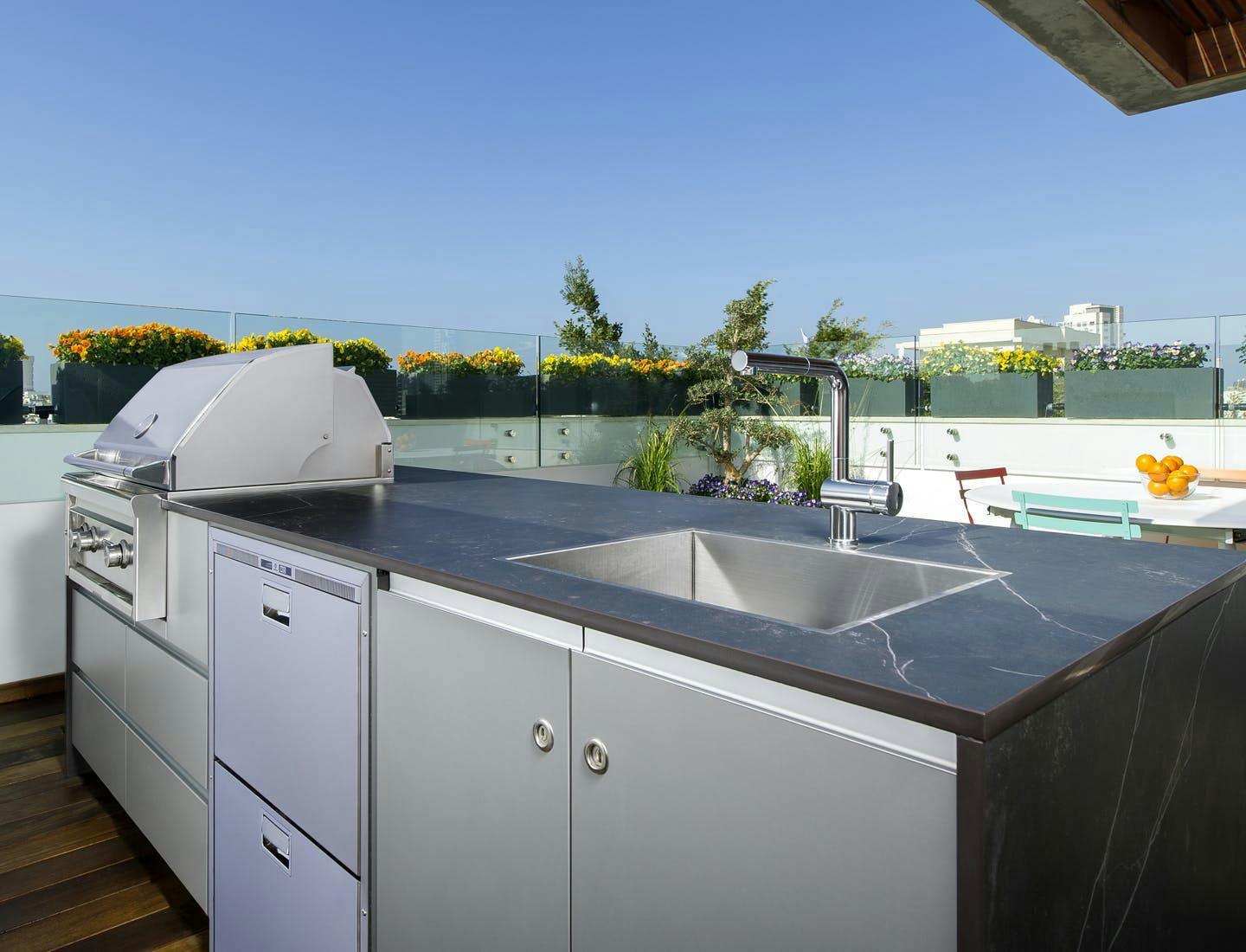 Beauty and sophistication
Cooking is a pleasant experience and doing it outside is a social event.
Dekton provides solidity, a unique and one-of-a-kind aesthetic to outdoor areas, as well as an unlimited practicality, thanks to its unique characteristics.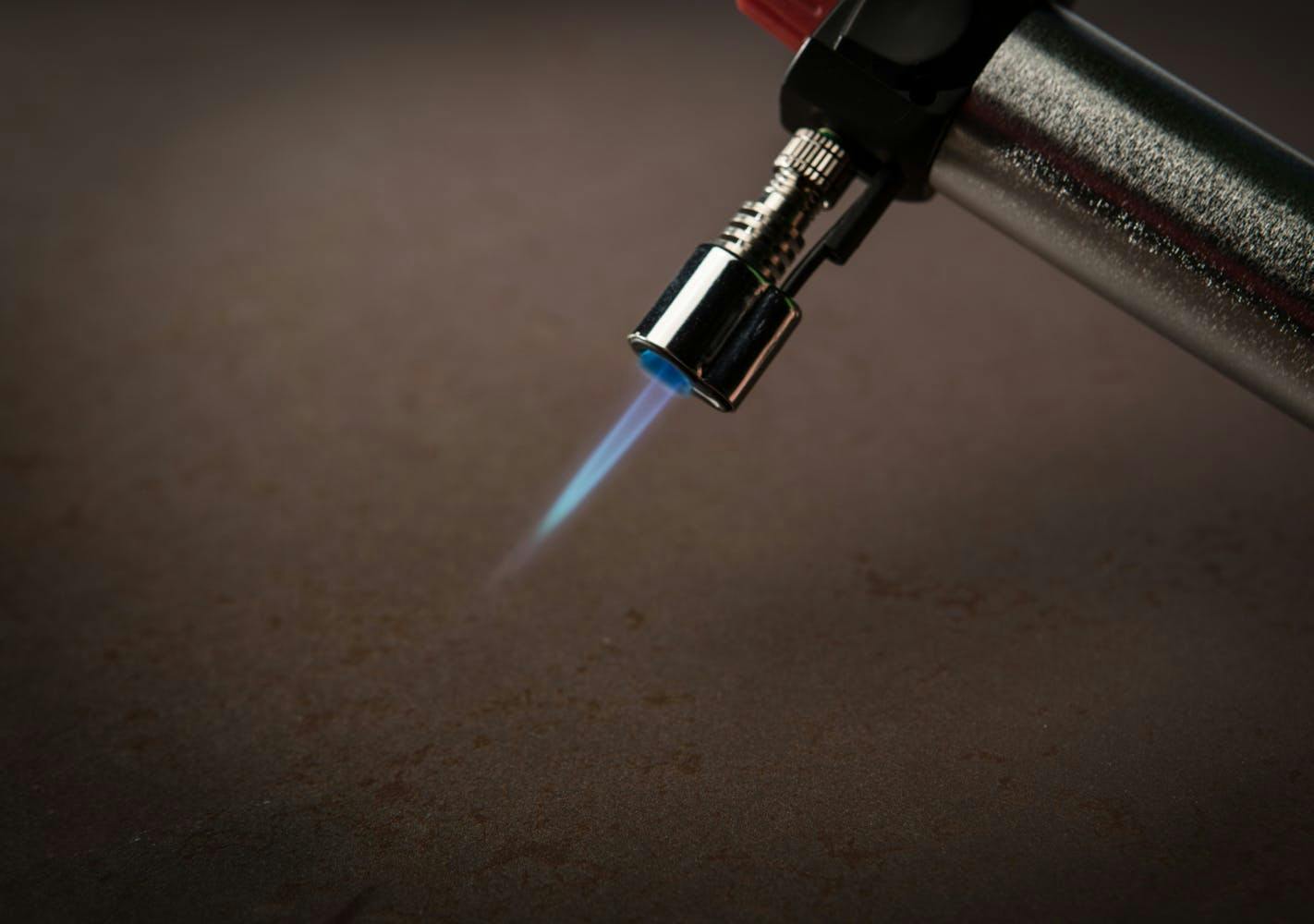 Dekton Features
Resistance to high temperatures.
Stain-resistant.
Impact-resistant
Resistance to external climatic factors (frost, sun, hail, wind, etc.).
Easily maintained.
Do you need help with a project?
Contact our specialists for advice
Do you need help with a project?
Contact our specialists for advice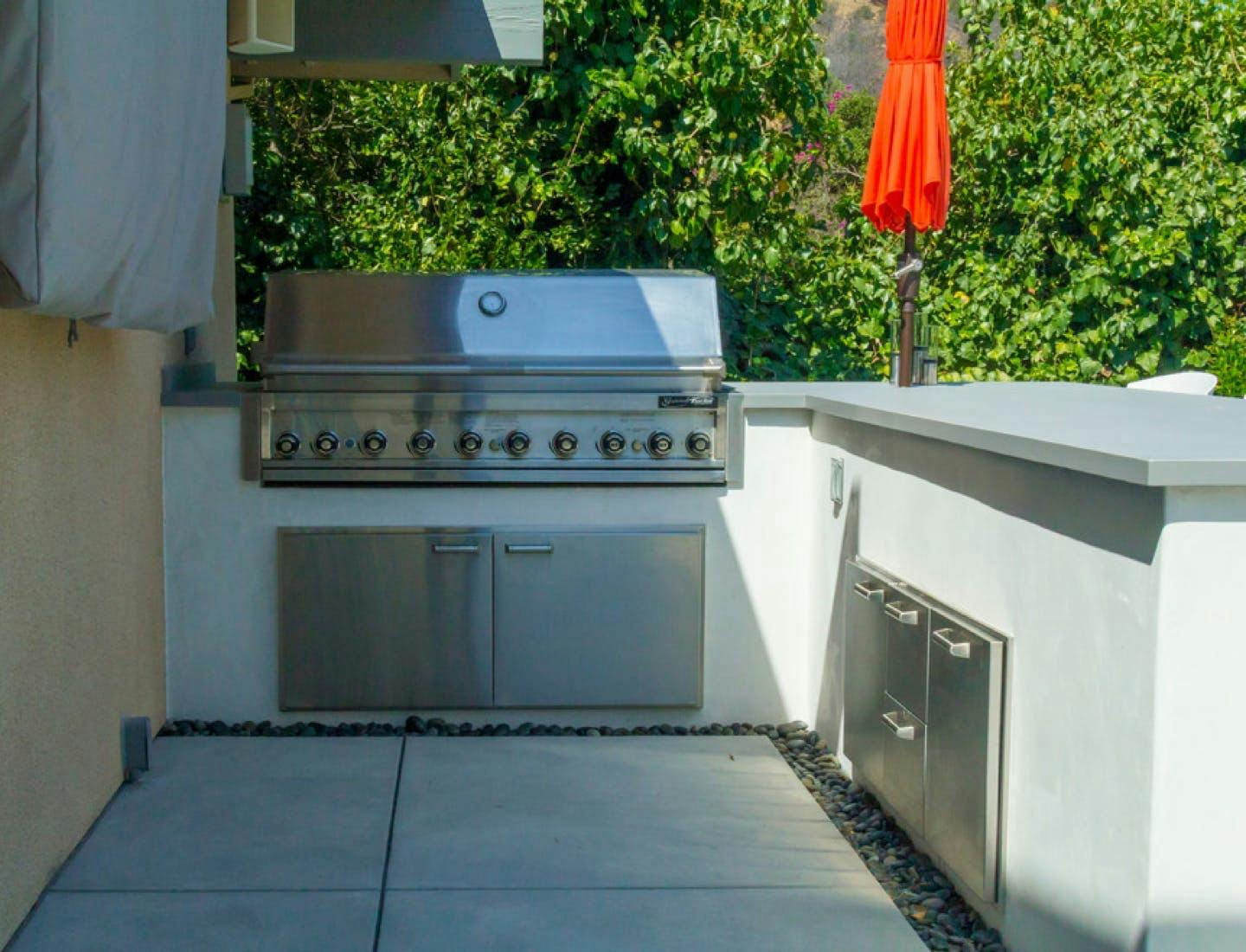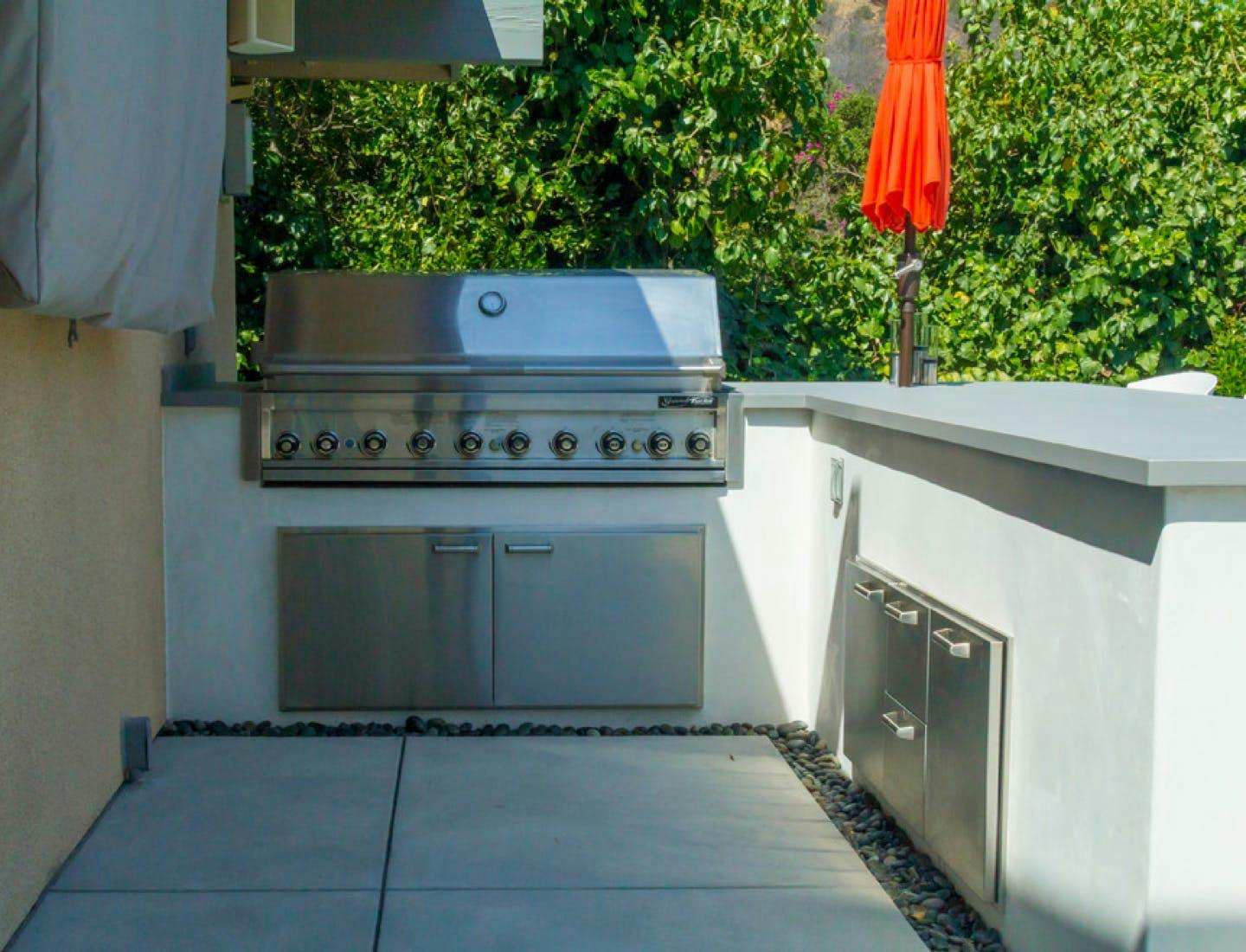 Traditional and bespoke barbecues
Dekton adds a new dimension to the experience of having a barbecue outside the home. It allows for diversity of shapes and colours, as well as in cooking methods (firewood, charcoal, gas or electric).
They are also easy to assemble, both in the traditional version and in the prefabricated versions.
Featured kitchen projects
Discover all the details of kitchen projects made with Cosentino materials
Contact us!
If you would like to receive a free sample or tailored advice, please fill in the form.