Case Study
Design and technology come together in the new show cooking space of Spanish chef Javier Aranda
Jorge Alonso Estudio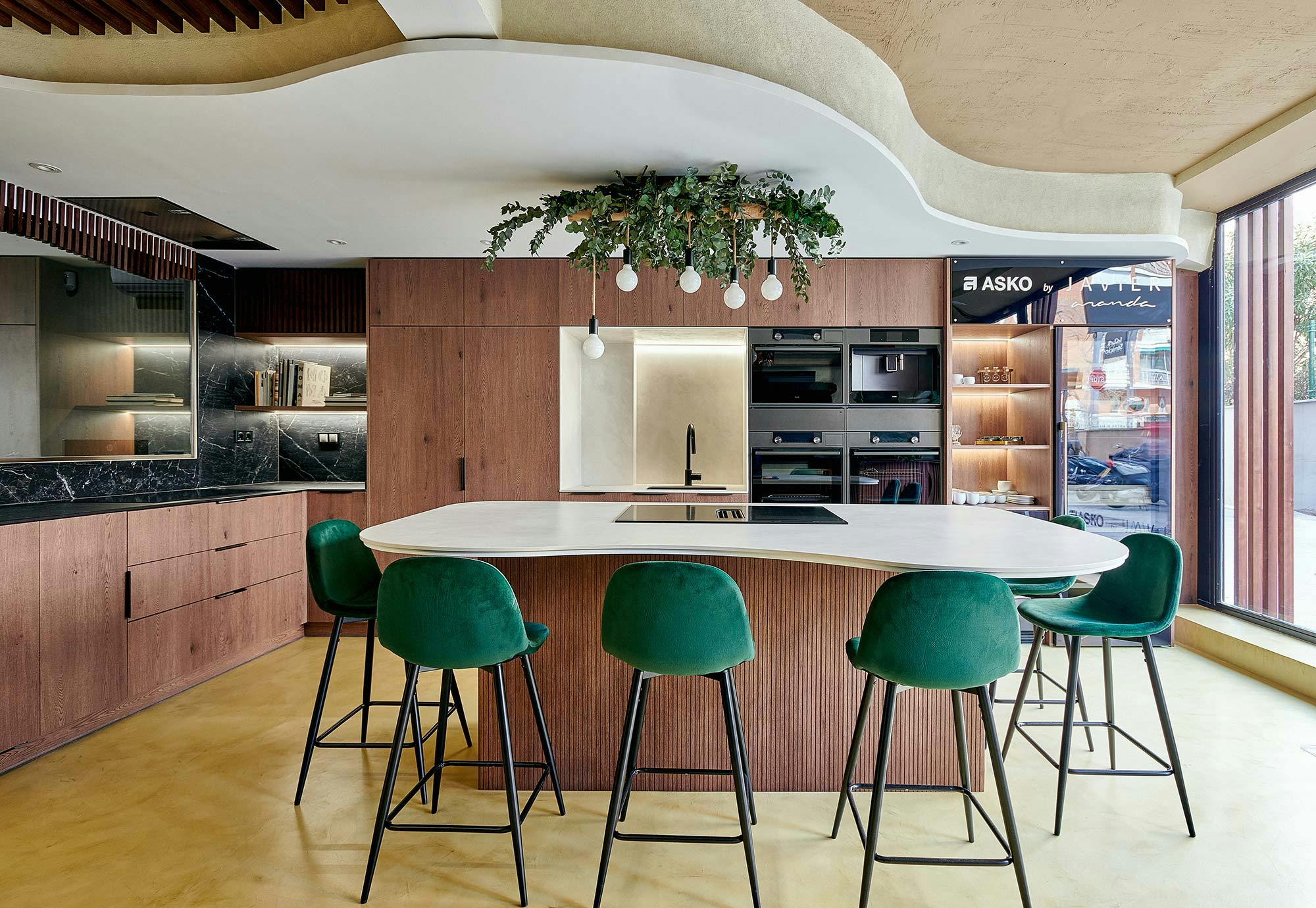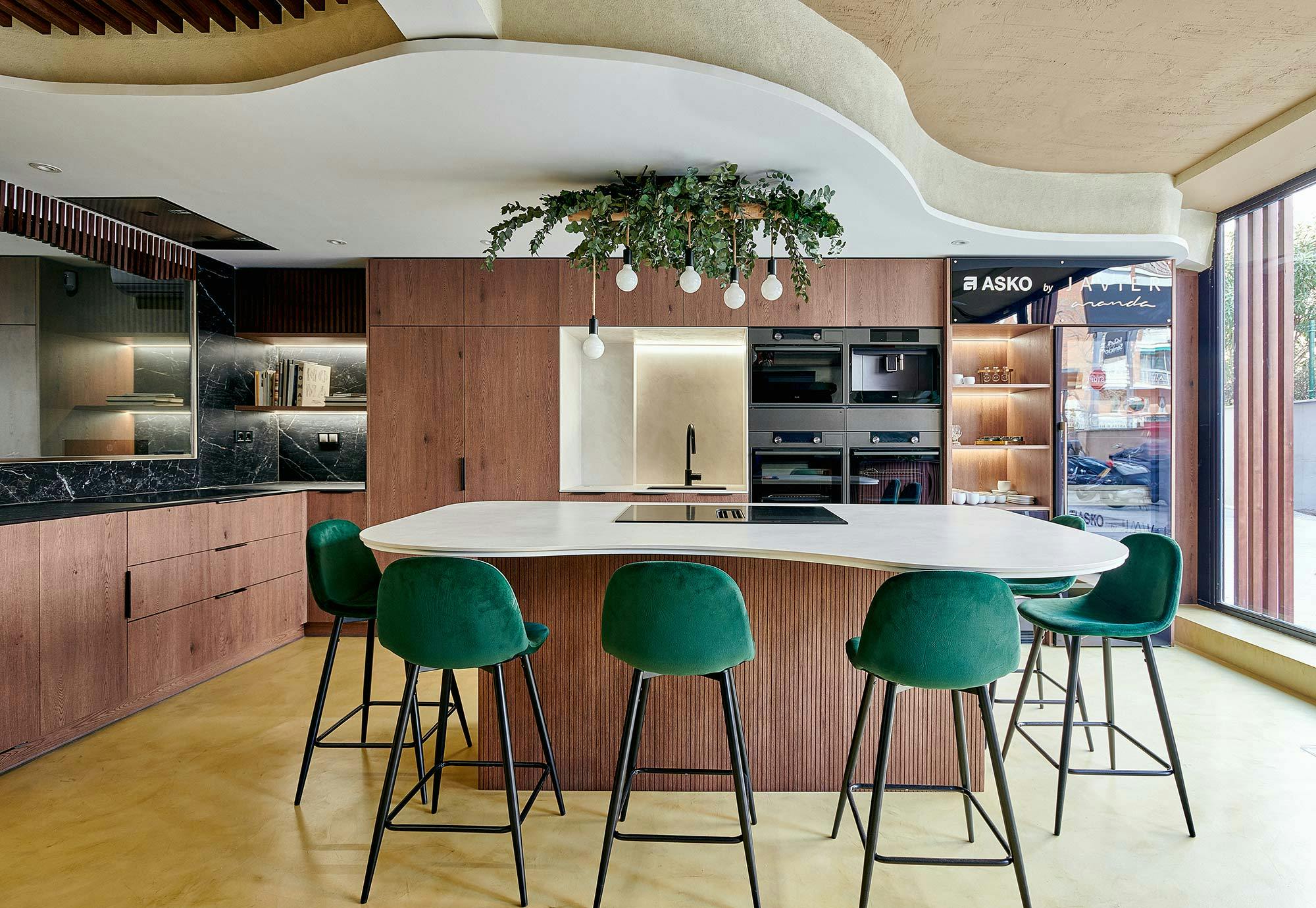 Applicazione
Worktops, bar top, island
Architettura / Progetto
Jorge Alonso Estudio
Fotografia
Craus Fotografía
Now he is embarking on a new adventure as an ambassador of the Scandinavian brand ASKO in Spain, opening a show cooking space in the city centre. A space fully equipped with ASKO appliances in which technology and design go hand in hand in an atmosphere that flows to create experiences. The studio in charge of its design was Jorge Alonso Estudio, which has managed to convey to the space a concept halfway between home and professional.
He was awarded his first Michelin star at the age of 27 for his restaurant La Cabra in Madrid, becoming the youngest chef to be awarded this recognition in 2014. Two years later, he was awarded his second Michelin star, this time for his restaurant Gaytán, also in Madrid, which has become an international benchmark. Born in Toledo, Javier Aranda has built an outstanding career that has earned him several awards. He also works as an executive chef at Cobos Catering and at the food delivery No solo Paella, and has recently made the international leap with the opening of his restaurant Javier Aranda Korea. Everything he undertakes seems to lead to success.
An organic space with a calm aesthetic
"We were challenged to create a complete and versatile programme in a very small space", the studio says. "After careful consideration of all the requirements, we designed a large and fluid space that would be able to accommodate a variety of uses and activities".
The architects designed an organic space, full of curved elements, vegetation and natural materials, which creates a contrast with the pure lines of the product on display, thus creating a perfect symbiosis. In line with this concept, Jorge Alonso and his team did not hesitate to choose Dekton for the worktops, the bar top and the island.
The Dekton surfaces contribute to the functionality of the space and create a perfect dialogue with its calm and elegant aesthetics, designed for Javier Aranda to unleash his creativity and create unique experiences for exclusive customers.
In this sense, Dekton emerges as the perfect surface due to its high resistance to stains, temperature changes and scratches. In addition, it is easy to clean and maintain, which is also an excellent feature for spaces where food is handled and cooked.
Colours that invite you to share and relax
As in nature, the space is characterised by sandy shades, dark wood and the play of light and shadow created by the carefully designed lighting combined with the vegetation. All these elements create a pleasant and relaxed atmosphere that ensures a harmonious experience that focuses on the natural relationship between the diner and Javier Aranda's gastronomic experience.
In dialogue with this colour scheme, the design team chose two captivating Dekton colours. The deep black tone of Somnia, with its warm brown and rusty white accents, creates an elegant look when used on worktops. Meanwhile, the off-white tone of Albarium, with its reflections and sheens that simulate marble dust, transforms the island of organic shapes into a very natural space.
Everything has its place in this space, which does not compromise the functionality of any of its intended uses, but on the contrary, manages to enrich each other to improve the visitor's experience from a much closer and friendlier perspective.
Materiali Cosentino utilizzati in questo progetto