Case Study
Dekton faces the Mediterranean sun on this beachfront façade
Ophir Zeevi Architects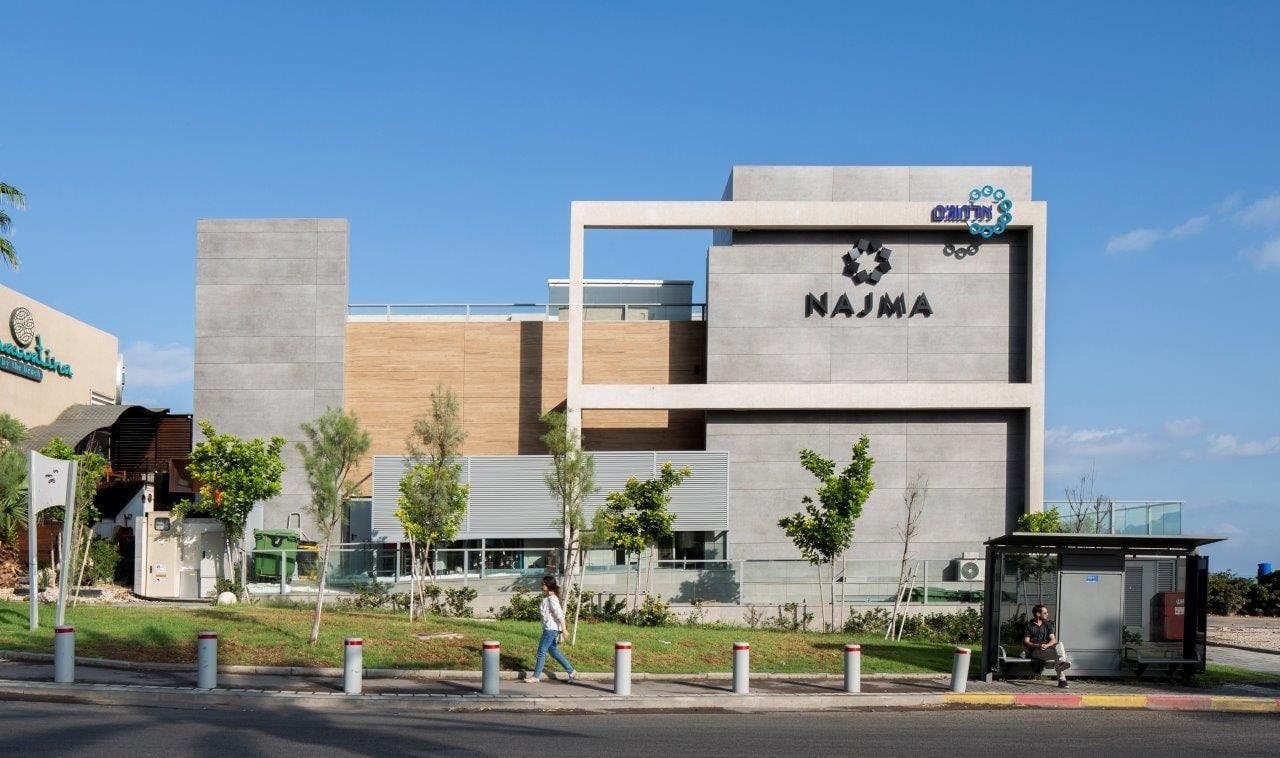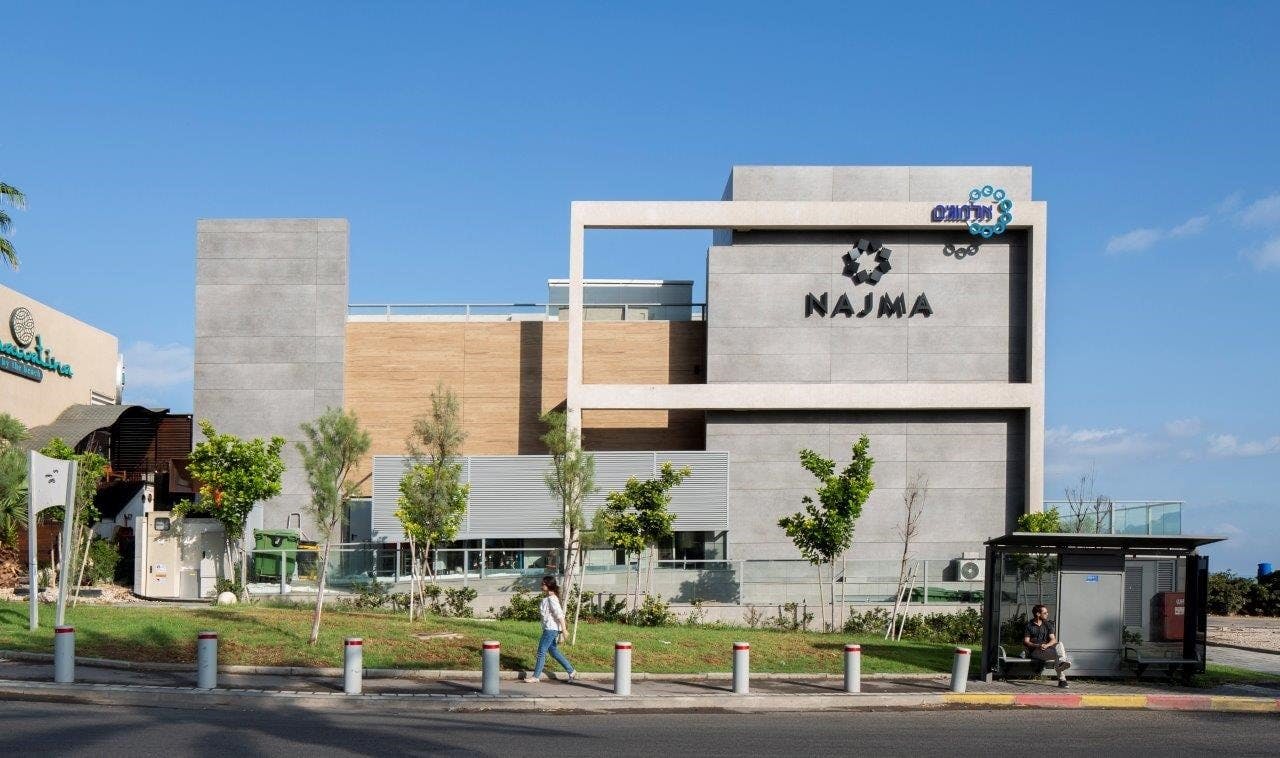 Location
Bat Gallim Haifa, Israel
Architecture / Design
Ophir Zeevi Architects
Application
Ventilated façade
Developer
Almogim (developer and contractor)
Nature and modernity combined with Kreta & Valterra
The city of Haifa, in northern Israel, is undergoing an exciting urban transformation including neighbourhoods such as the Bat Galim. Facing the Mediterranean Sea, and with numerous architectural projects underway, this neighbourhood has become a centre of attraction for young people and couples. This dynamism is reflected in projects such as the Najma restaurant, an establishment that takes Mediterranean cuisine as its starting point in order to offer bolder culinary proposals.
In terms of architecture, the Najma is also committed to innovation, featuring a façade of pure lines and right angles where the roof is arranged on several levels, both structurally and aesthetically. The firm in charge of the project, Ophir Zeevi Architects, chose Dekton ultracompact surface for this ventilated façade overlooking the Mediterranean.
Humidity and salt residue vs. design and resistance
Beyond its culinary proposals, one of the charms of the Najma is its privileged position facing Bat Galim promenade. This add-on in terms of design brings with it a technical challenge for the building's façade: continuous salt residue and humidity. As an ultracompact, non-porous material, Dekton features low water absorption and easy maintenance, resisting stains and wear typical of coastal environments.
Knowing that they had found a material that would meet the demands of the environment, Ophir Zeevi Architects had the freedom to choose two very different shades to make this façade a benchmark in the neighbourhood. The chosen colours were Kreta, a cement grey shade reminiscent of the stone of the Mediterranean mountains, and Valterra, a toasted shade with veins that remind us of young wood. Both colours contrast perfectly and bring originality to the whole façade.
This colour contrast is possible thanks to Dekton's resistance to UV rays, which allows the design of façades with a greater variety of colours while ensuring that the sunlight doesn't damage the surface. With Dekton, the façade will keep the same appearance as the architect envisioned.
Do you need help with a project?
Contact our specialists for advice
Do you need help with a project?
Contact our specialists for advice
Cosentino's materials used in this project
Related Flagship projects