Warm colours and the light of the Mediterranean are brought together in this boho-chic inspired bathroom
Raw, imperfect materials are currently in vogue. This Mediterranean style bathroom perfectly conveys the taste for authenticity and natural elements, achieved through the use of simple lines, textures and a matt finish.
Large format, cream coloured surfaces unify the space and bring warmth to this Mediterranean style bathroom
The designer has created a neutral base from a sophisticated and textured material inspired by Venetian plaster, which is part of the Craftizen Collection: Dekton® Nacre. This material in a delicate cream tone has been used for the walls, floor and shower tray.
To add a touch of colour to the bathroom, the side walls are clad in Dekton® Umber, a vibrant red brick colour reminiscent of the reds and ochres of Sienna.
The pure white of the Evita L washbasin, in Silestone® White Zeus, stands out against the toasted Nacre colour, as if it were a Greek sculpture.
With two basins and large dimensions, the Evita washbasin's cantilever design helps to evoke a feeling of lightness, which contrasts with its size and volume. An untreated pine bench complements the washbasin and enhances its beauty in this Mediterranean-style bathroom.
The result is a harmonious and well-balanced bathroom, with a distinctly Mediterranean character.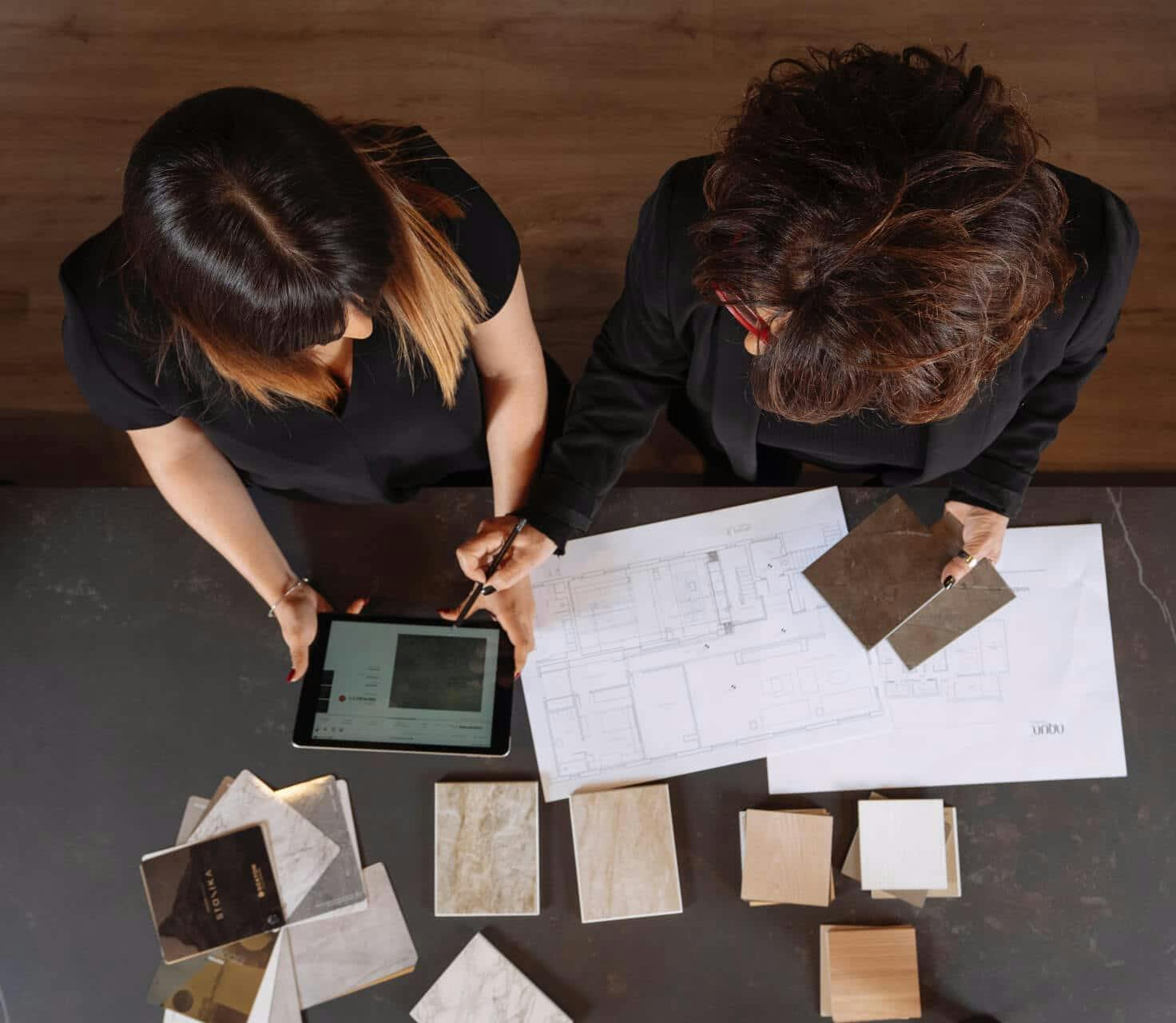 Find your closest Cosentino Dealer
Locate the Cosentino-certified shops and fabricators nearest you!
Go to locator
Find inspiration for your bathroom space
More spaces and integral solutions