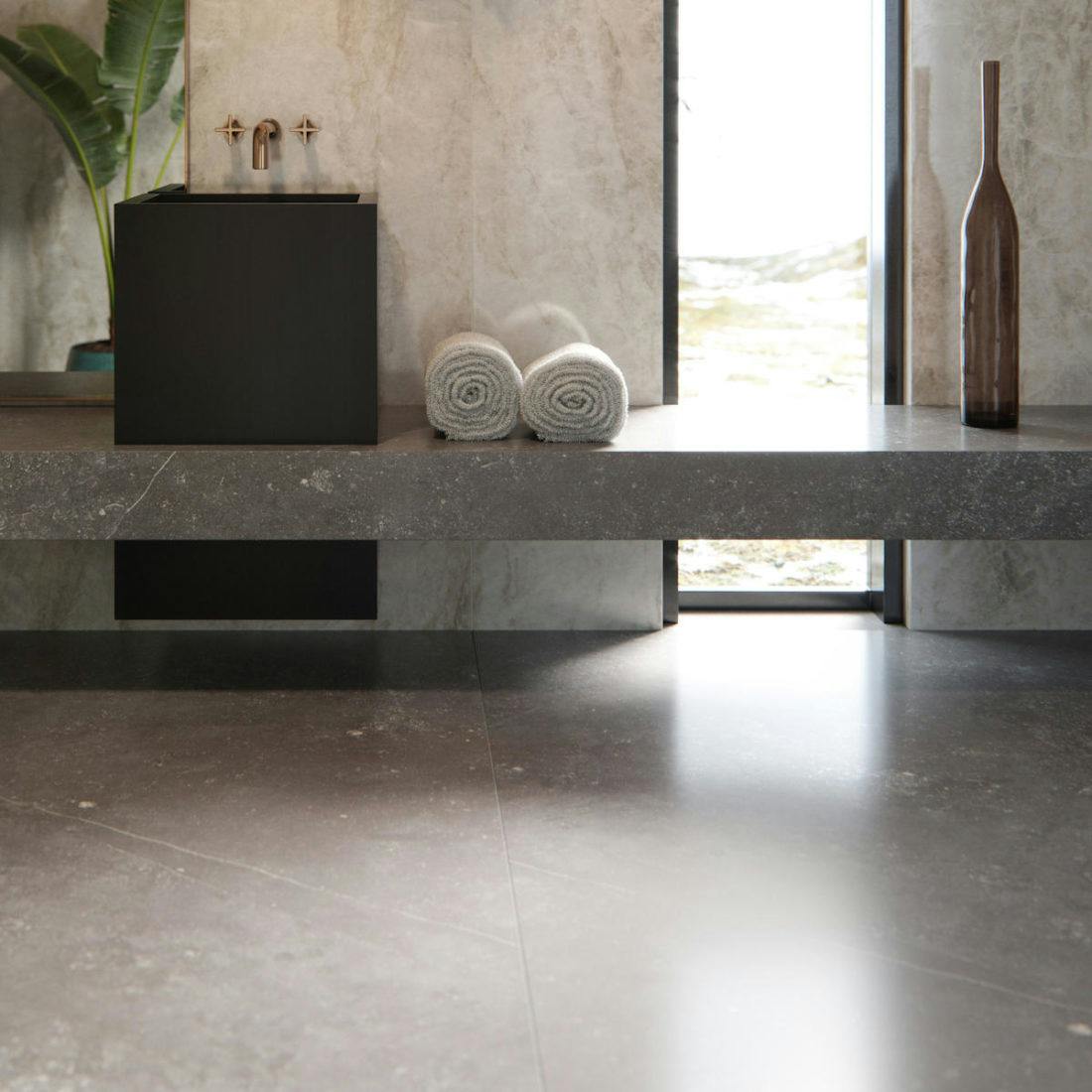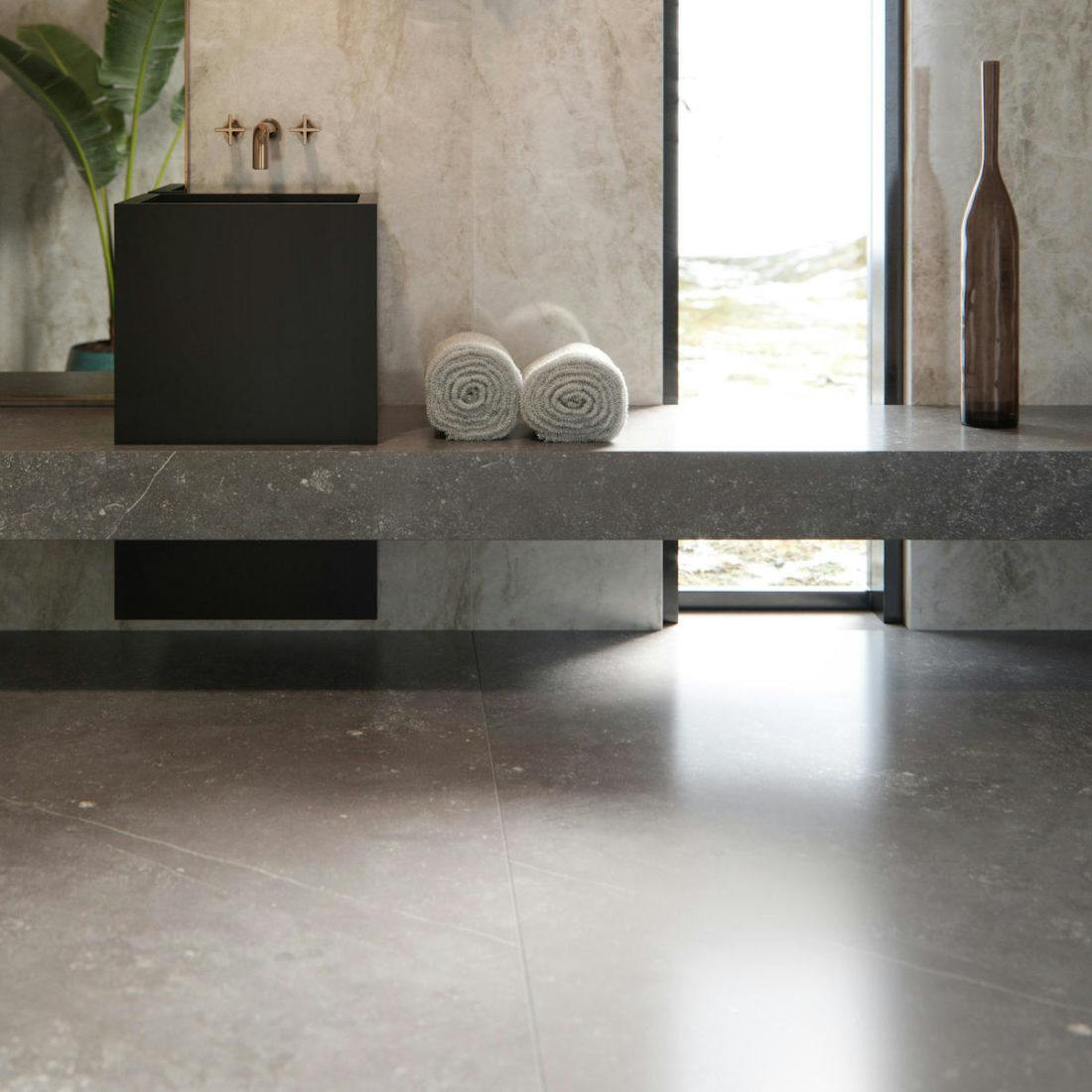 Bathroom flooring
When you remodel your bathroom, you'll need to set aside a sizeable chunk of your budget for flooring and wall tiles, due to the special challenges presented by humidity and hygiene requirements.
The choice of materials is a personal one, based on your tastes and preferences, among other things: for example, do you like your floor to be warm or cold to the touch? At Cosentino, we believe in beautiful surfaces: your family can walk barefoot in comfort on our Silestone and Dekton tiles.
Advantages of our materials
Why are our materials top of the class? Because their characteristics make them an essential part of future-proofing your bathroom: hygienic surfaces with low levels of porosity that repel stains, are anti-slip, with a minimal number of joins, requiring little maintenance, and offering added benefits that you will appreciate every day. The durability of Silestone and Dekton make make your floors resistant to everyday impacts, and their beauty and quality won't fade over time.
A demanding space
Cosentino offers you a wide range of colors and features to suit your style, your room, and the feel of your home. Choose smooth or textured surfaces, standardized colors, or authentic reproductions of wood, stone or marble. They present a great alternative for an area such as the bathroom, where there is constant exposure to water and personal hygiene products.
Floors with Dekton Grip+
With our new Dekton Grip+, designed for areas that specifically require non-slip surfaces, we are modifying the Dekton surface structure in a controlled manner to achieve a homogeneous and uniform surface with a pleasant feel, just like standard Dekton.
Technical Information
We remind you our available tools
Online visualizer
Combine in real time the different textures and colors of our materials in Kitchen spaces.
3D Kitchen
Create a 3D of your kitchen in a quick, easy and intuitive way with our virtual assistant.