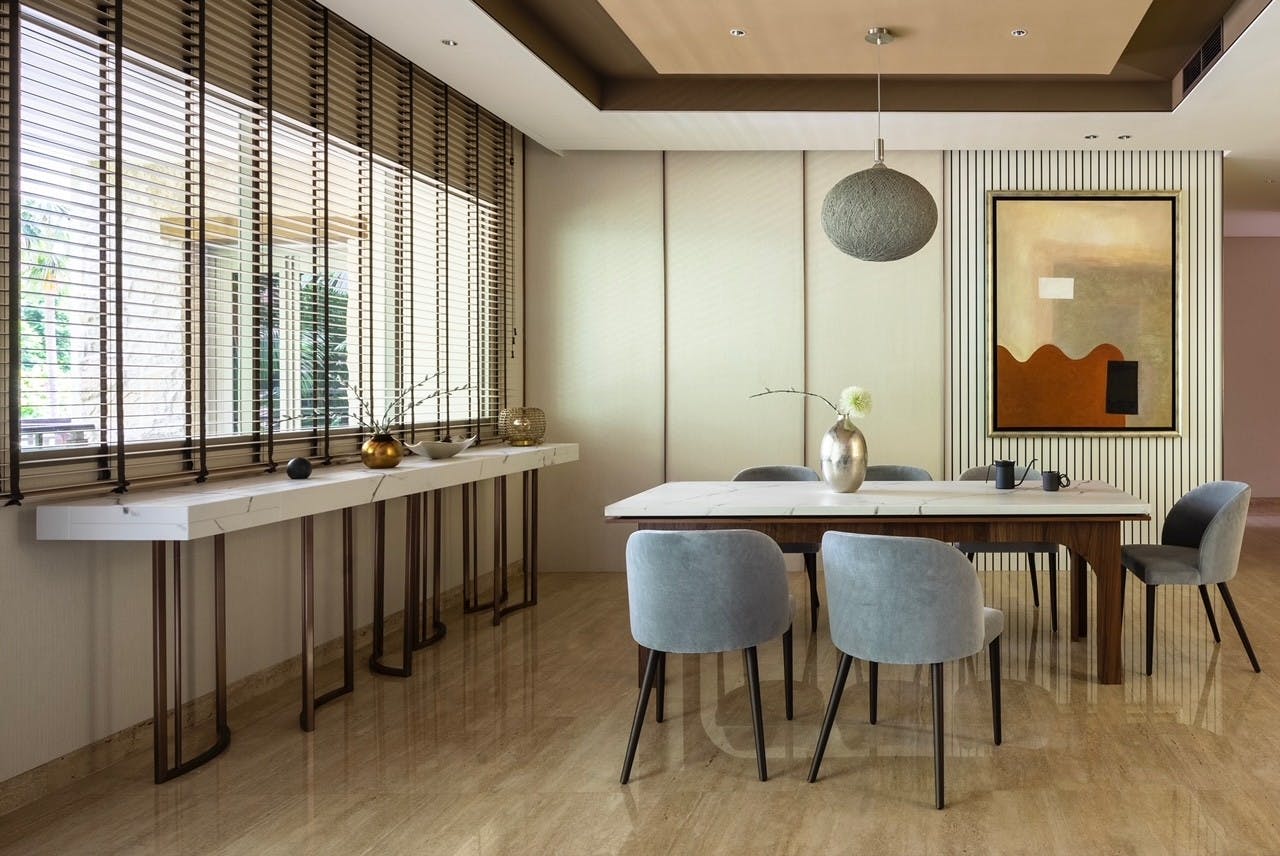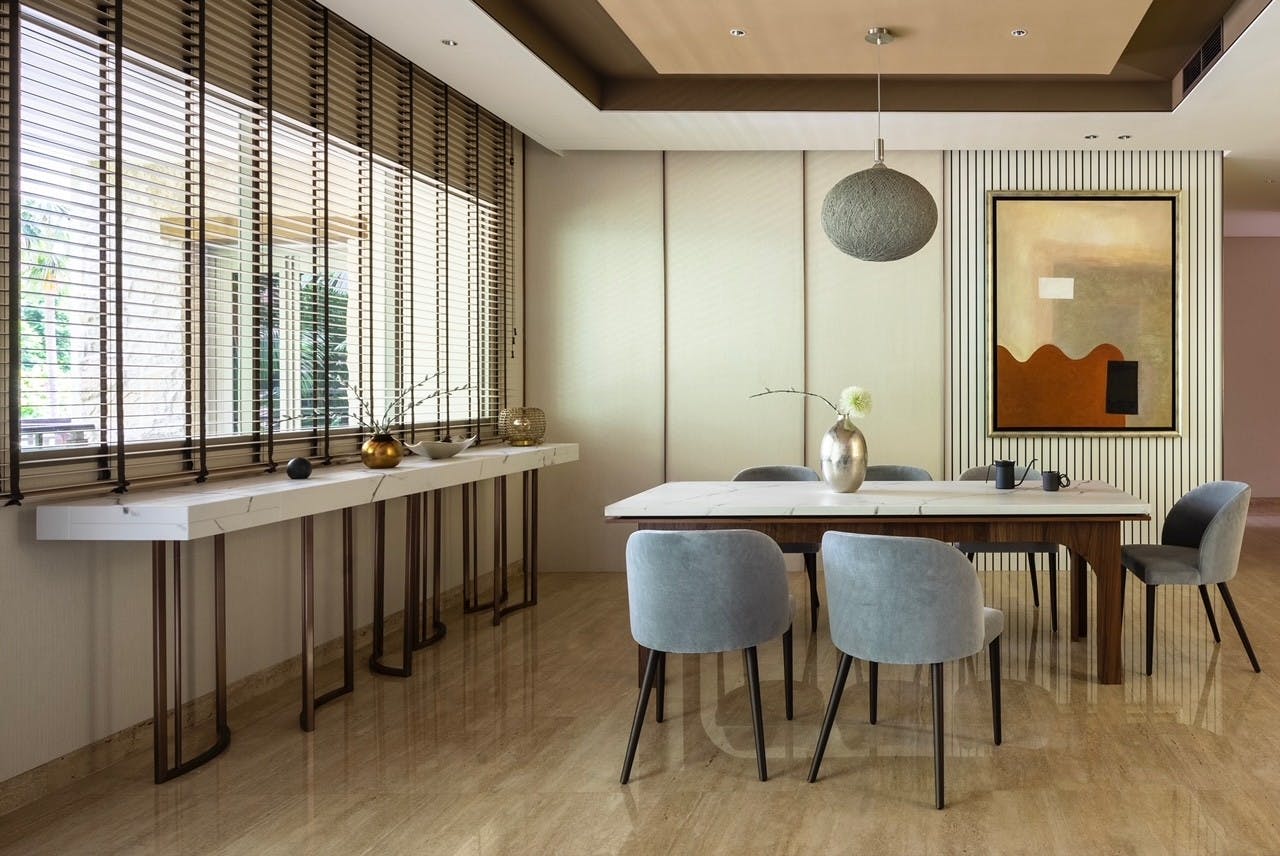 A bespoke dining table and a sideboard in Dekton, the perfect choice for entertaining guests
Top Homes
A bespoke dining table and a sideboard in Dekton, the perfect choice for entertaining guests
Arkhilite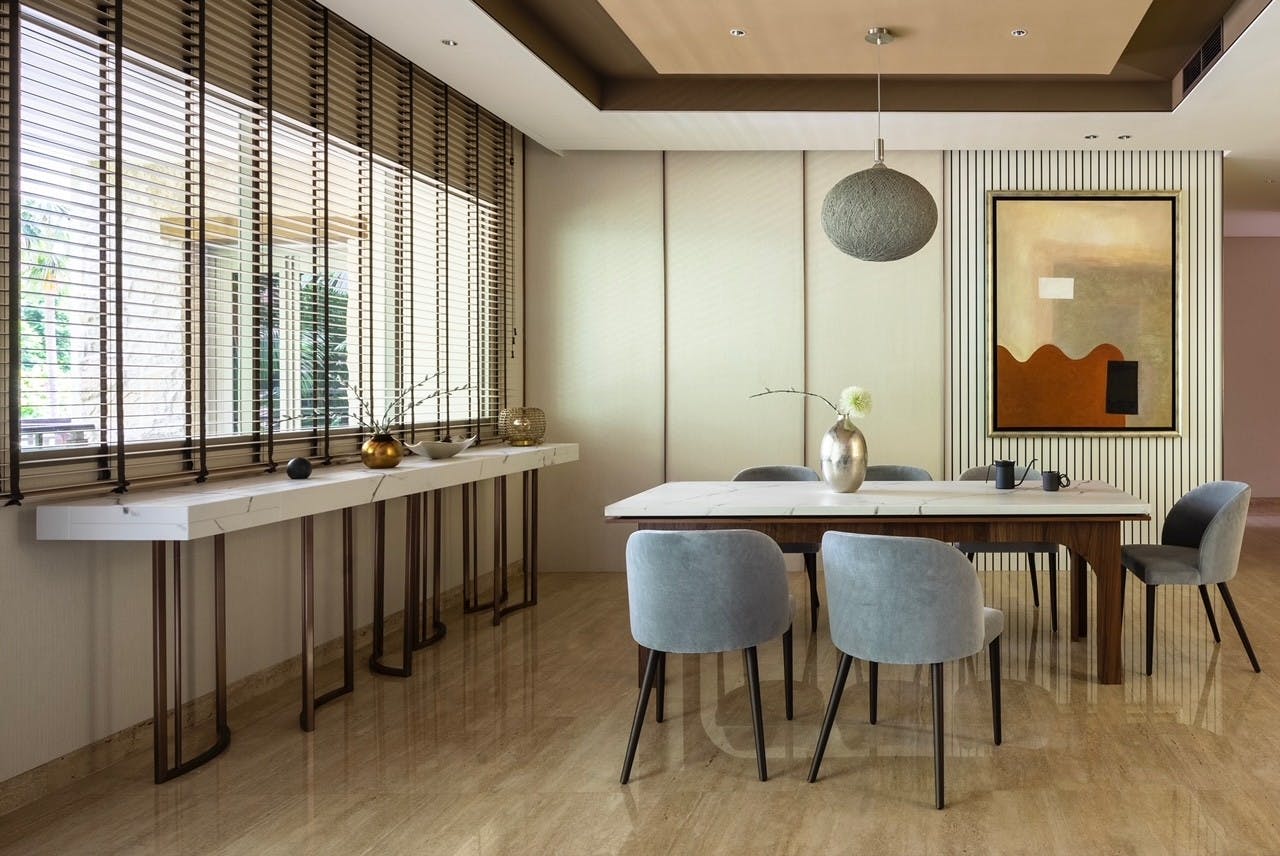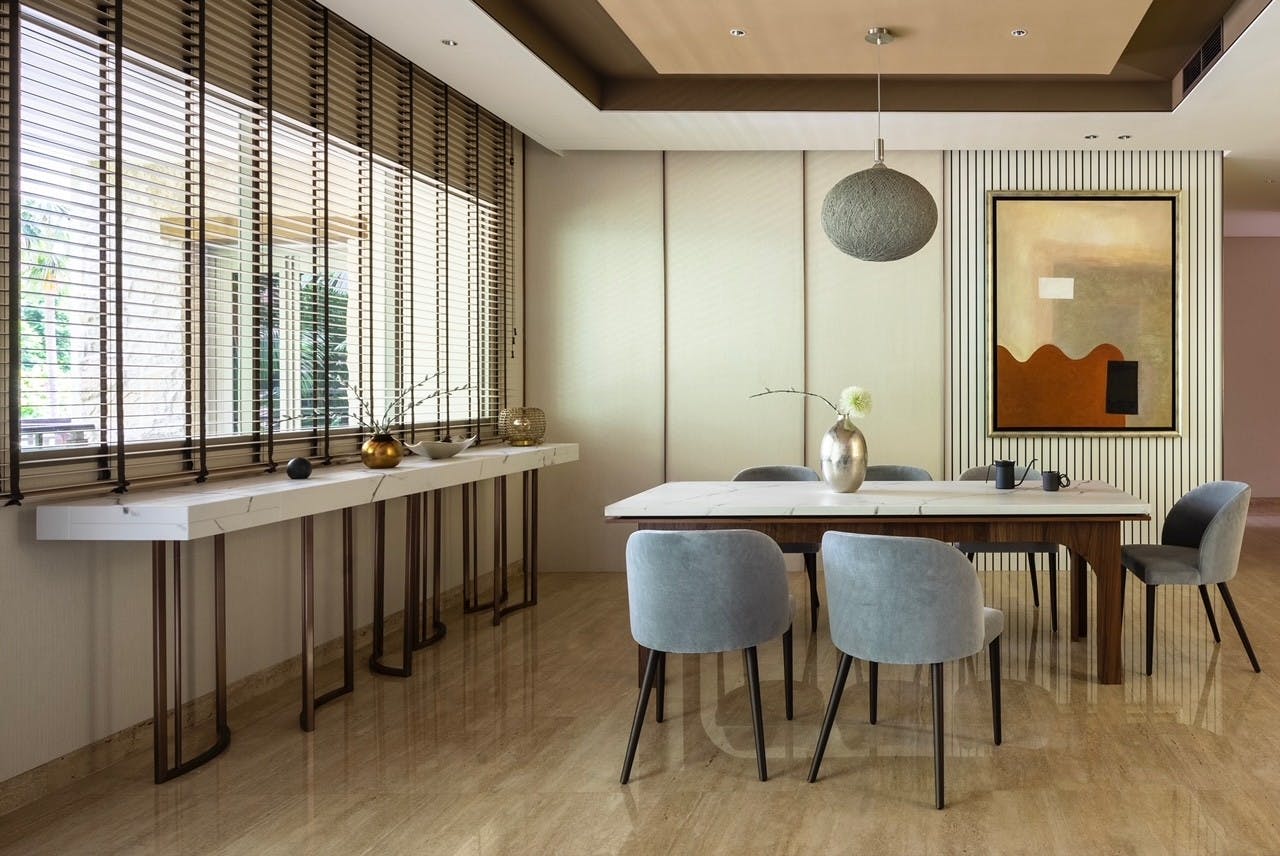 Application
Dining table and sideboard
Architecture / Design
Arkhilite
'Slow' architecture for outstanding spaces
31 luxury homes in a private residential area with lovely green surroundings. This is Bishopsgate Residences, a new development in Singapore, ideally located close to the city's main Orchard Road and business district. Furthermore, the new development features lush gardens, swimming pools, a café and a yoga room.
With the aim of adding a personal touch to the interior of one of the luxury homes in the Bishopsgate complex, a couple decided to contact the firm Arkhilite, which specialises in the creation of 'slow spaces', that is to say, 'slow' architectural spaces that create a state of well-being in their occupants. Have you ever been in a house so warm and relaxing that you never want to leave? Have you ever sat in a dining room that makes you feel so comfortable that you wish dinner would last longer? Or in a lobby that makes you stand still and want to rest somewhere, because the space is so beautiful that you need a bit of time to take it all in? This is what we mean by Slow Spaces and Slow Places. They are pleasant and rewarding,' explains the architecture studio.
The Singaporean studio Arkhilite's desire to bring these subtle yet remarkable qualities, based on the fundamental principles of design, is coupled with a love of craftsmanship and bespoke design. 
'When it comes to finding partners, we try to connect with people who inspire us with their dedication to handicrafts. People who believe in "going slow" and going hard and who, despite mounting challenges, exercise unwavering and tenacious faith in the pursuit of excellence in their work'.
A bespoke table and sideboard with Dekton top
That is exactly what the studio had to do when it came to the dining room of such a house in the Bishopsgate development: start from scratch. 'We wanted to have a dining table and a sideboard in the same area, and we struggled to find something that would fit perfectly in the space we had designed. In the end, we decided to sketch them ourselves and have them custom-made,' recalls Arkhilite.
With this in mind, the studio's professionals came up with a fabulous dining table clad in plywood in the form of an arch, while the sideboard has curved legs in bronze-plated stainless steel, inspired by the movements of dance. 
The top of both pieces is made from Cosentino's ultra-compact Dekton surface. 'Dekton surfaces are highly resistant to staining and discolouration, which gives us peace of mind as the homeowners receive many guests. As we have designed the pieces of furniture ourselves, we have used the same Dekton colour for both the dining area and the sideboard, so that the design story flows and the worktops complement each other'.
Dekton: endless customisation possibilities
The colour used by these professionals is Kairos, which is likened to one of the whitest and coldest marbles on the market, statuary marble. Elegant fine veins in pale grey stand out against its luminous background. 
'We engineered a double profile with a mitre joint to achieve that flagstone look. In addition to that, we designed beautiful recessed lines into the Dekton surfaces for a luxurious and personalised look,' the firm recalls. 'The material turned out to be excellent, and we found it quick and easy both to obtain online and to work with the local team. So far, we are very satisfied with the choice,' they conclude.
Cosentino's materials used in this project