Top Homes
A bright, long-lasting kitchen worktop as the perfect backdrop for pictures
Anne Moltke Dahl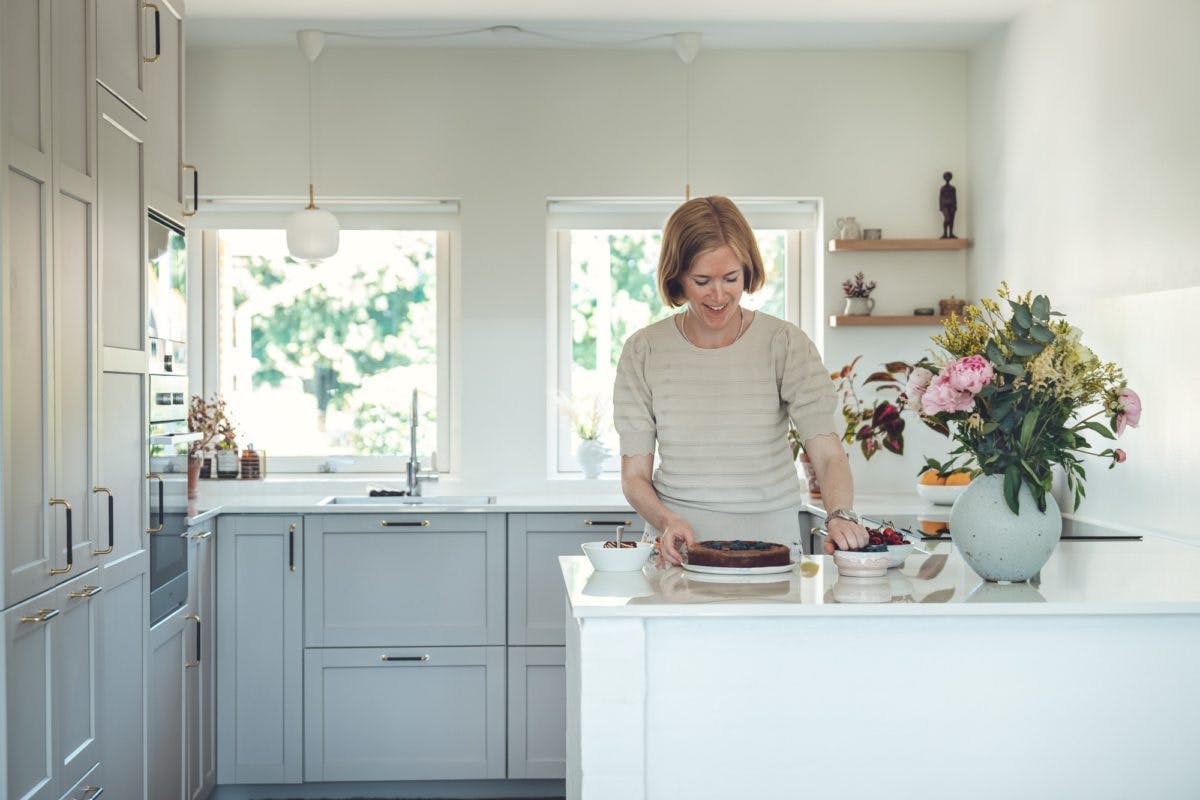 Location
Roskilde , Denmark
Architecture / Design
Anne Moltke Dahl. Stonemason: Pilehave Natursten & CTS Cosentino 
Dekton, the most beautiful and creative choice
Tempting Danish carnival buns covered in chocolate; an appetising layer cake decorated with raspberries and natural flowers; a perfect slice of vanilla parfait with marzipan, toasted almonds and amarena cherries. The creations of the renowned Danish pastry chef Anne Moltke Dahl, which she painstakingly showcases on her blog and Instagram profile under the name 'Anne au Chocolat', are small works of art that invite us to indulge in the sweetest treats.
And they all have one thing in common: they have been photographed against an elegant white background on which you can almost see yourself reflected.
"It is wonderful that Dekton Helena offers so many nuances, without being dramatic", the professional pastry chef says about the worktop in her newly renovated kitchen, for which she has chosen Cosentino's ultracompact surfaces.
"It is interesting to look at, as it is not just white. Furthermore, the reflections on its high gloss surface are a great challenge that invites me to be creative when taking pictures of cakes and ingredients, adding character to my images", says Moltke Dahl. The pastry chef ends by saying: "Dekton Helena has already become my favourite backdrop".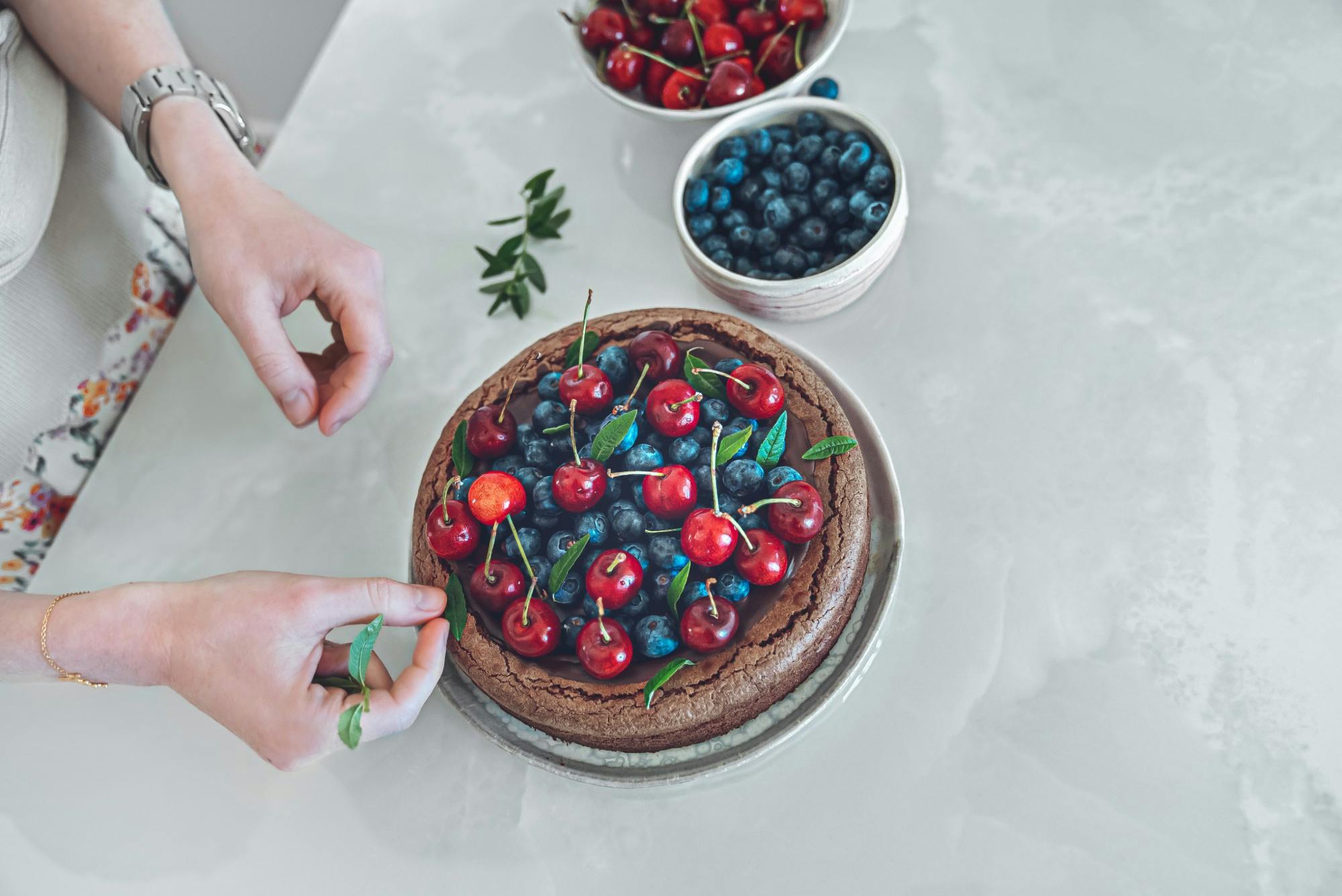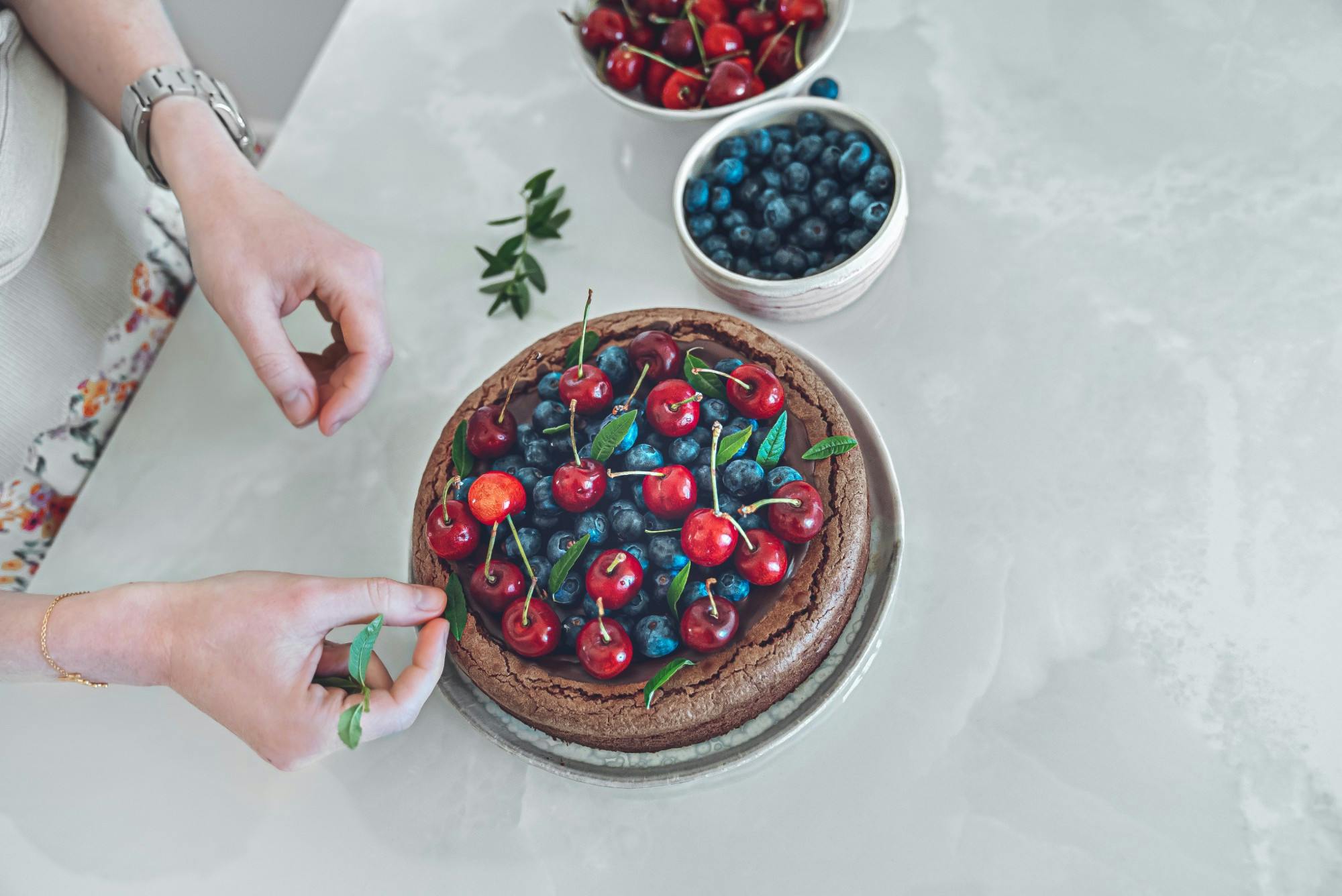 Gloss, elegance and outstanding performance with Dekton Helena
Helena is, in fact, a very rich colour with the perfect balance of grey and white tones and a delicate crackle that brings a depth typical of the stone that inspires it, onyx.
But in addition to its beauty, Dekton Helena offers powerful technical properties that have made it Moltke Dahl's favourite choice, such as high resistance to scratches, stains, heat and even fire, which it can withstand without affecting its appearance or properties.
Therefore, hot utensils, electrical appliances, pots and pans can be placed directly on the worktop without risk of danger or damage. Dekton is even more resistant to abrasion than granite: household utensils will not scratch Moltke Dahl's new worktop.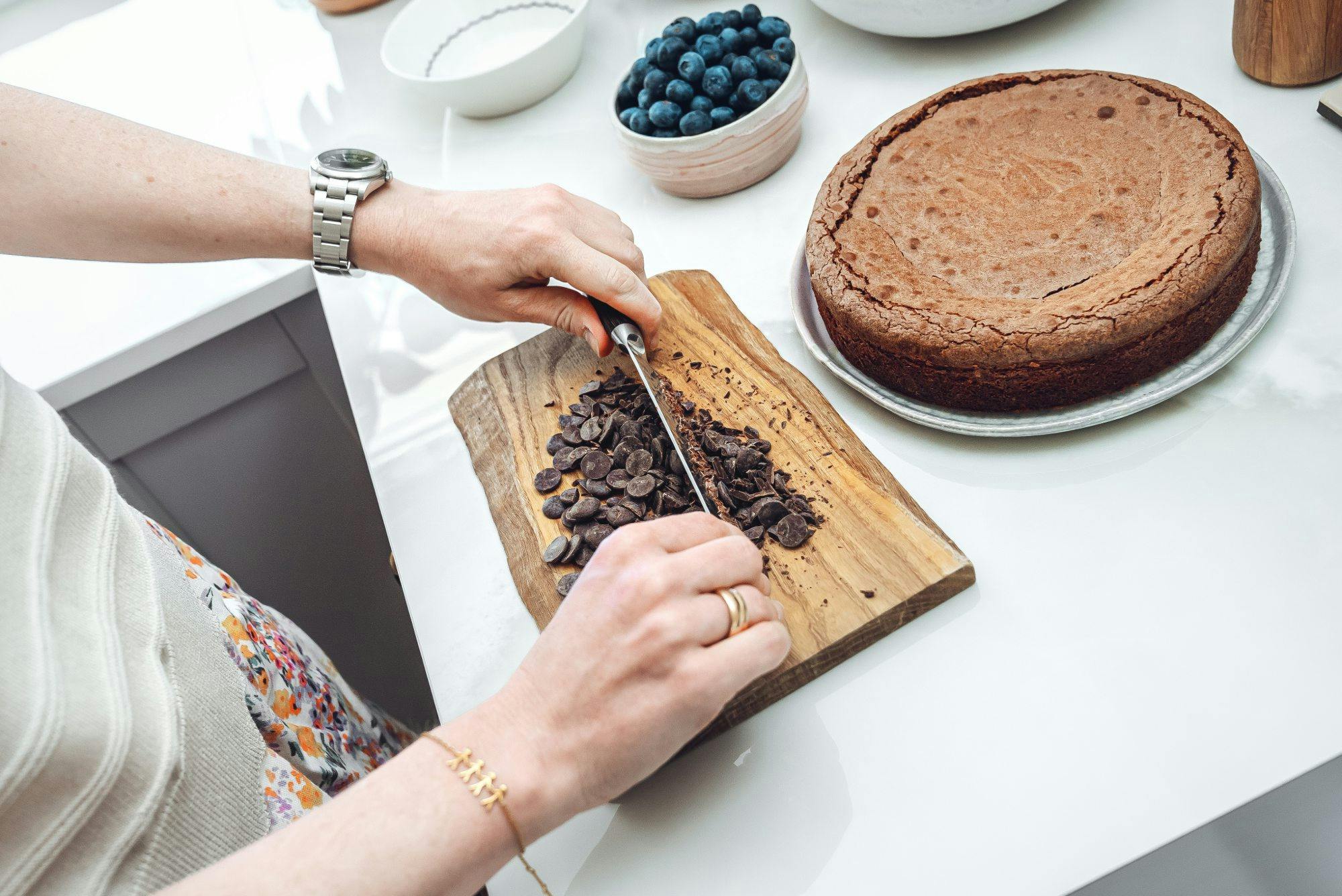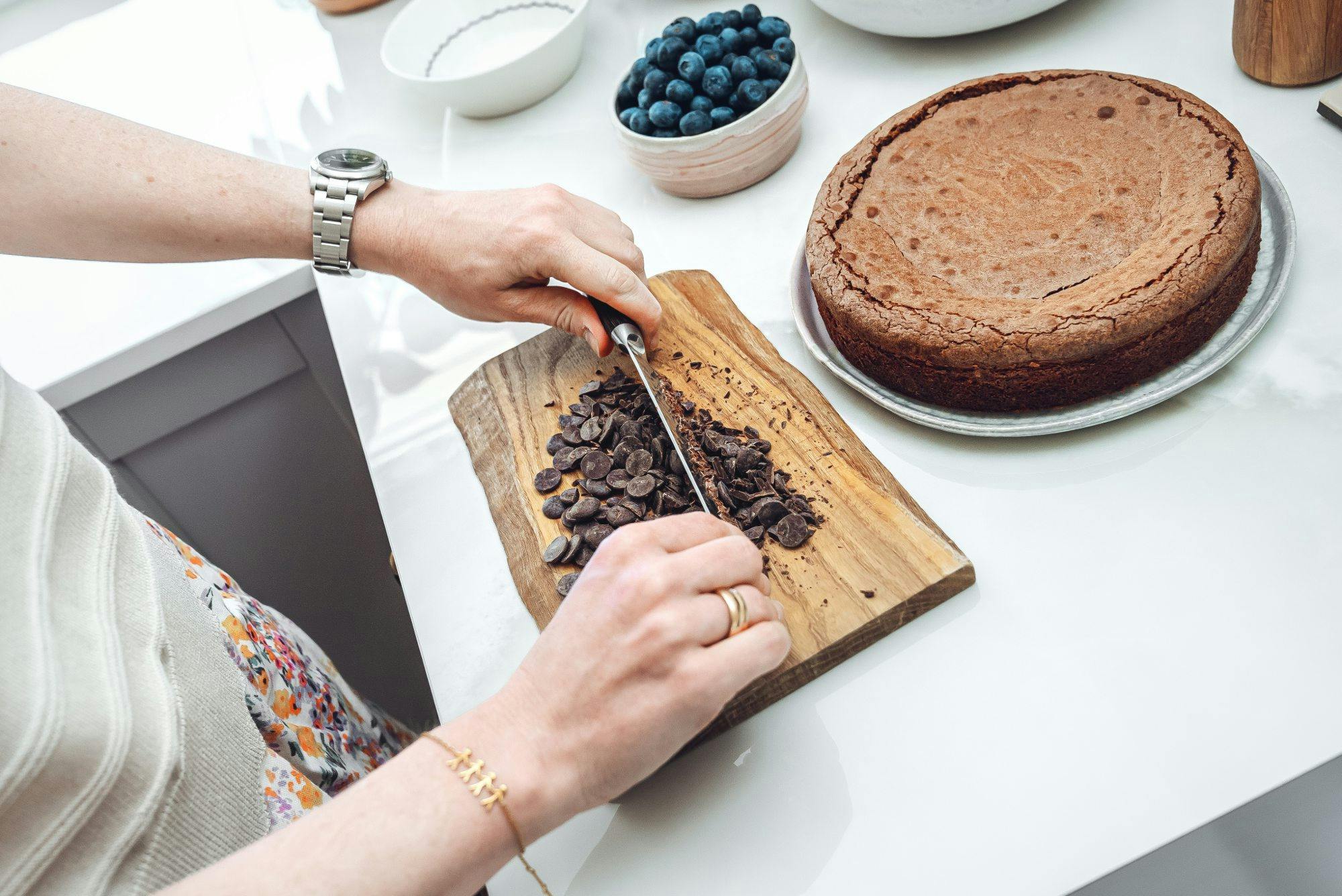 Dekton, an easy to maintain surface that leaves you time to create
"I love how easy it is to work on this worktop. It is very easy to clean and maintain, which takes away a lot of daily worries", says the pastry chef. All you need is to wipe it with water and neutral soap: due to its low porosity, Dekton is a highly resistant surface that remains unaffected by stubborn stains such as wine, coffee, ink and rust. All stains will be removed from the ultracompact surface with one effortless wipe.
Furthermore, splashes and drops of everyday cleaning products such as bleach, drain cleaners or oven degreasers, and kitchen utensils, as already mentioned, do not cause any damage to the material. "I don't have to worry about where to place the ingredients and utensils, so I can focus on being creative", says Moltke Dahl.
And she definitely is: together with her friend and colleague Maja Vase, she has written two cookbooks, Lykken er Chokolade and Lykken er Is, and also works as a recipe developer, food writer and food stylist, as well as being a creative consultant, speaker and critic. Therefore, every minute that she can save from the small tasks of everyday life and devote to her passions counts. According to Molkte Dahl, Dekton helps her to focus on what really matters and forget about everything else.
Cosentino's materials used in this project