Case Study
A cognac tasting table designed as a piece of art
Elluin Duolé Gillon Architecture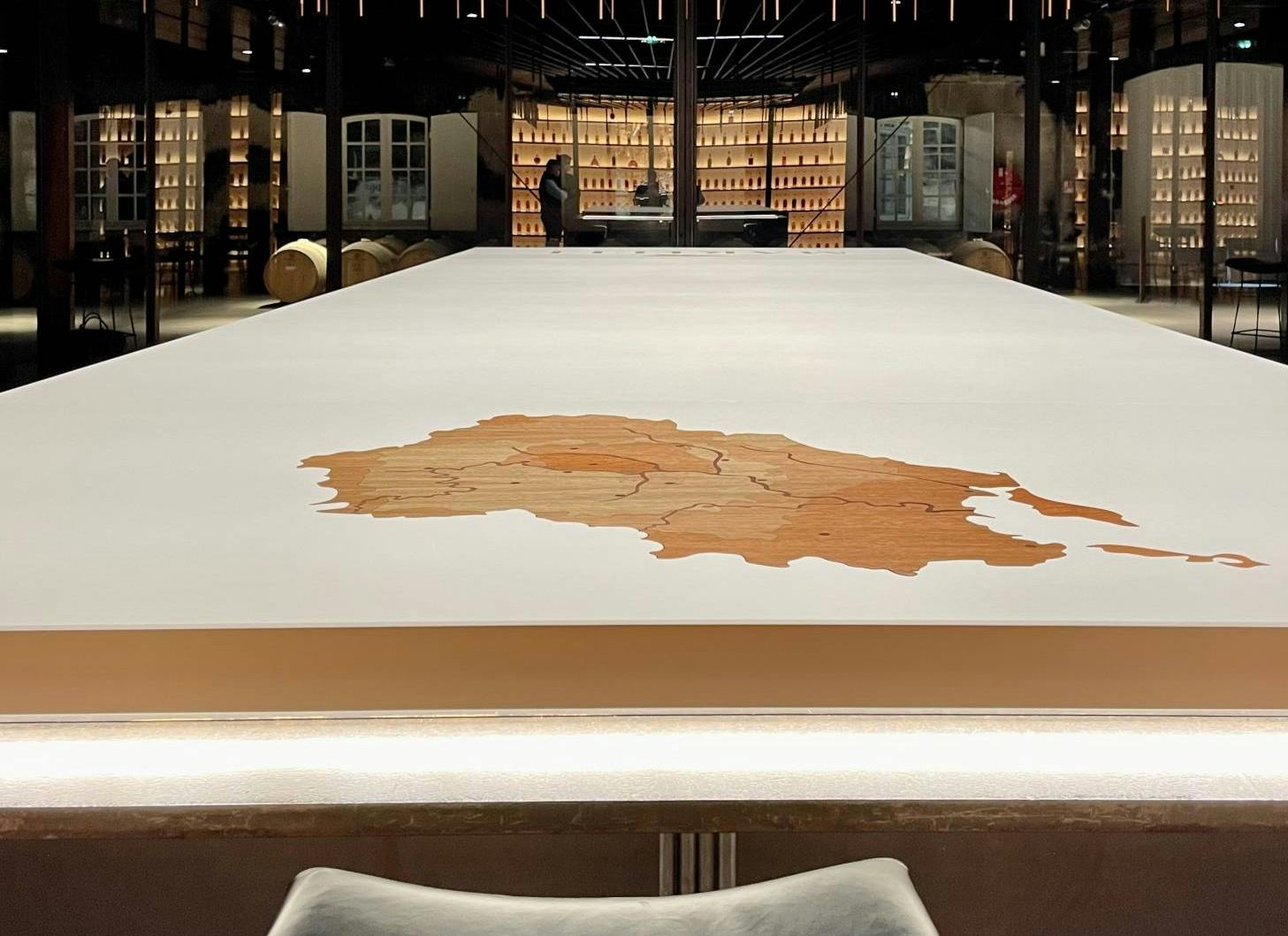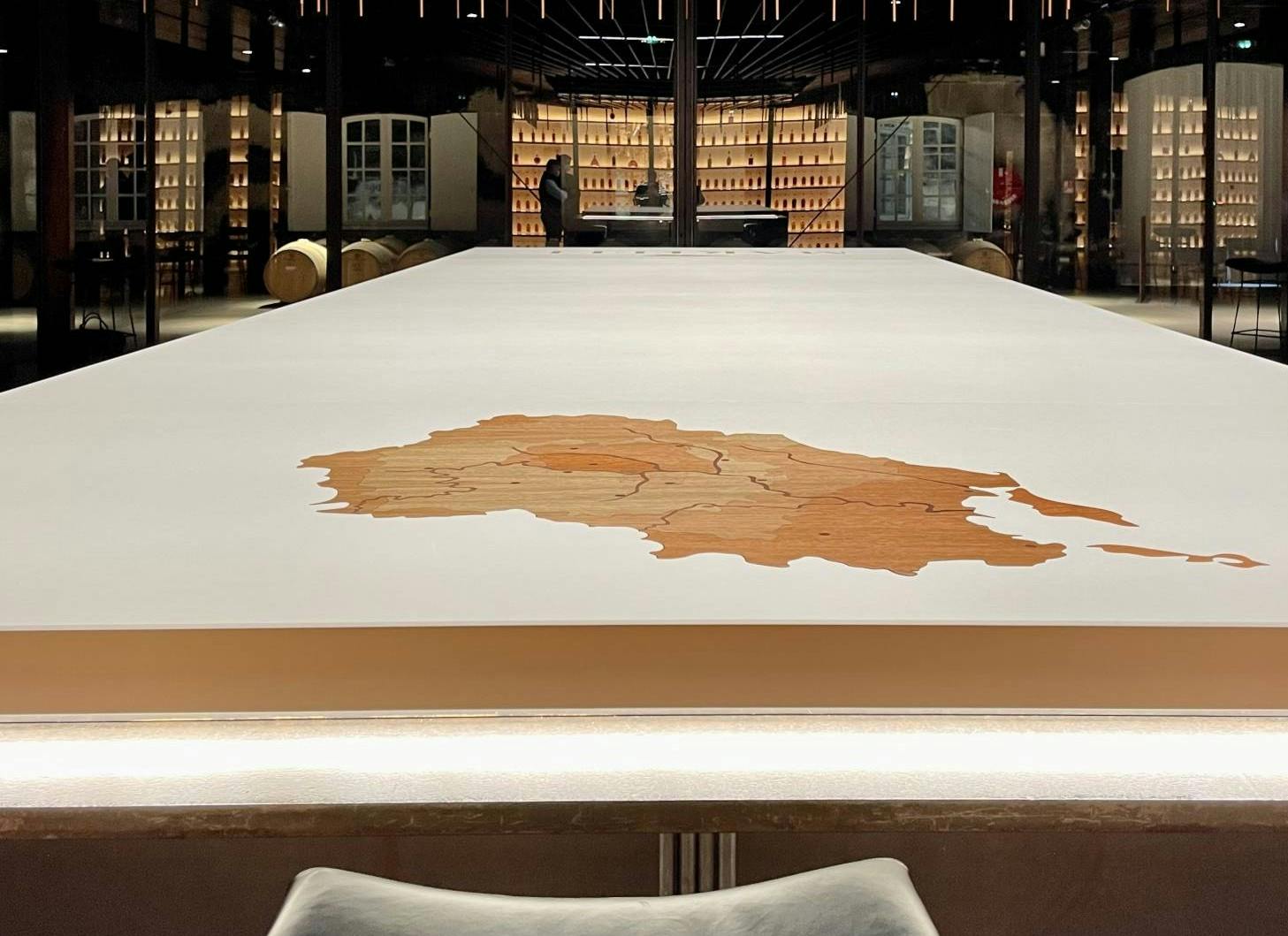 Architecture / Design
Elluin Duolé Gillon Architecture
Contemporary design for Martell's new tasting room in Cognac, France
The well-known cognac producer Maison Martell, located in the town of Cognac in Charente, France, commissioned Elluin Duolé Gillon architecture studio to create a new tasting room, which would also serves as a meeting space for the 'Chef de Cave' (Cellar Master). Founded in 1715, Maison Martell is one of the oldest cognac houses in the world. Today, the iconic firm is updated while retaining the key elements of its identity: land, precision and time.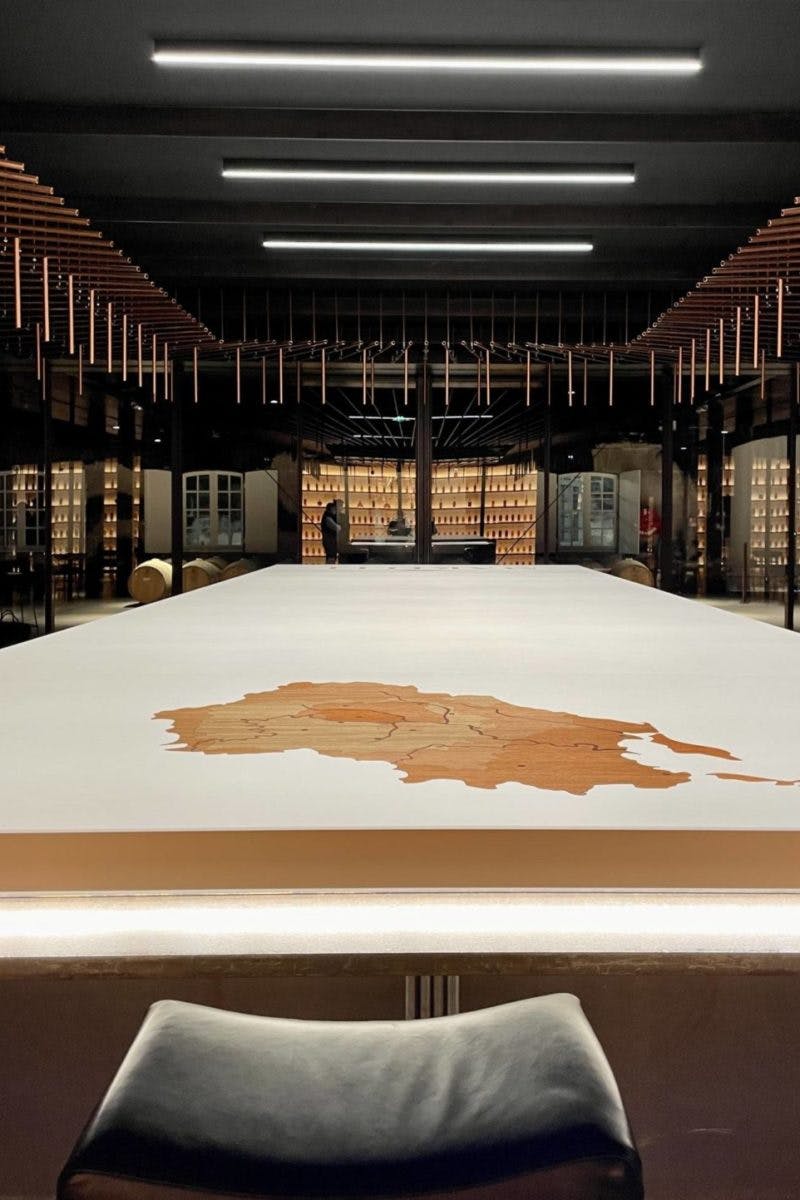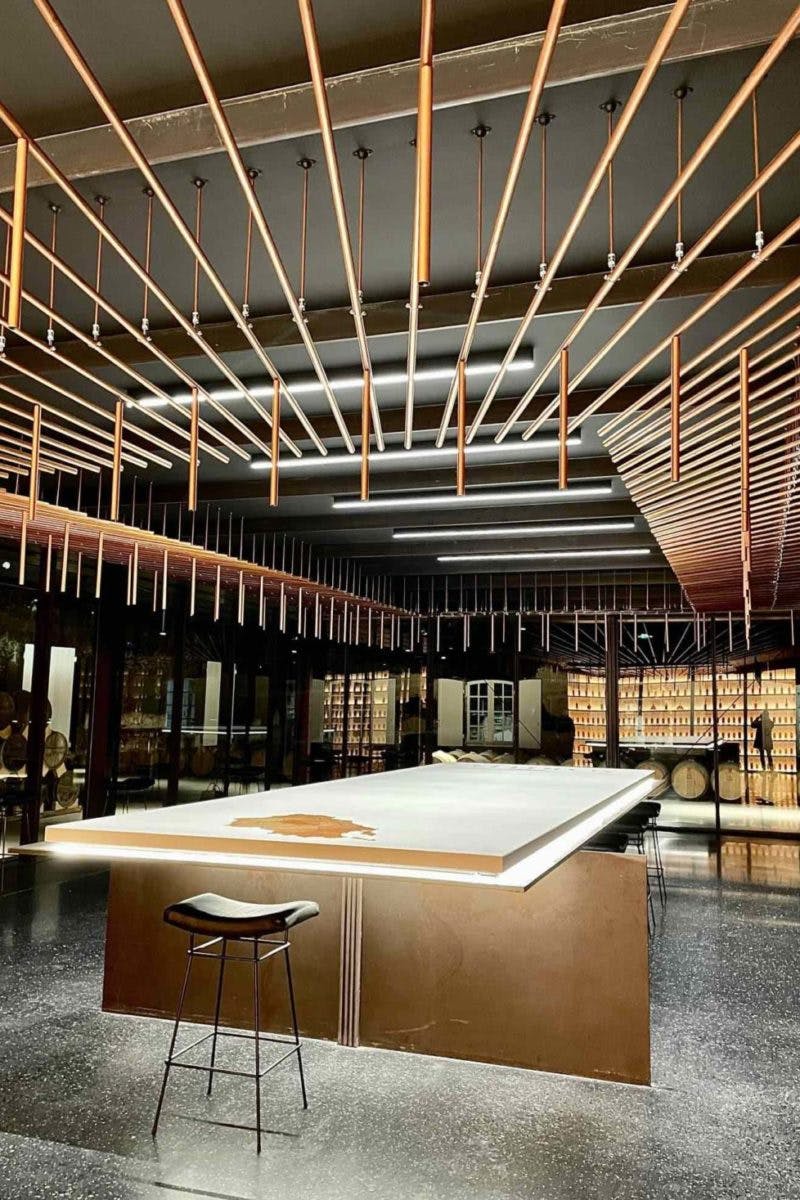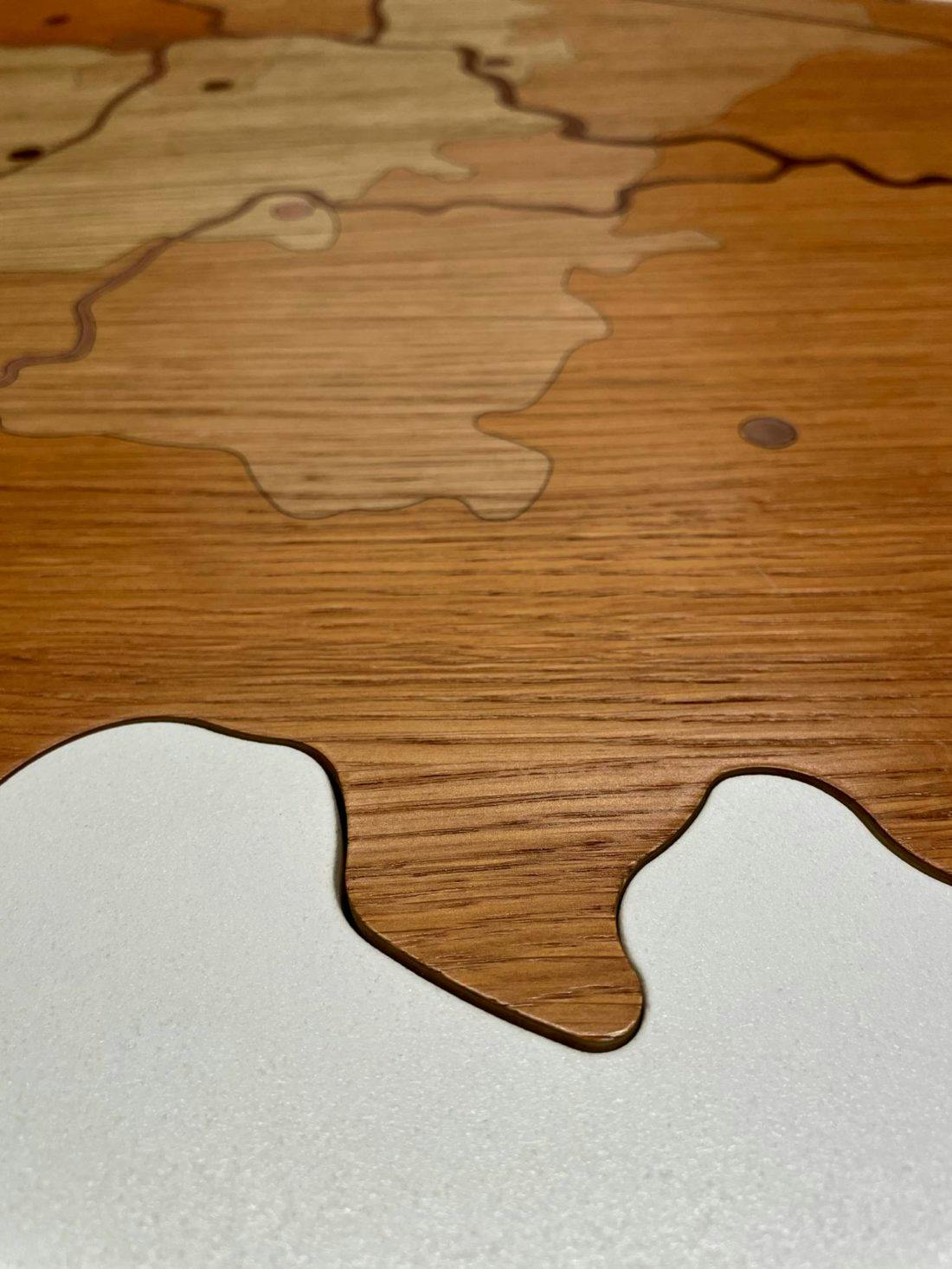 The perfect table for cognac tasting
In creating the new space, the aim was to design a tasting room that would highlight the product through a large central island that would act as a meeting space for Cellar Master Christophe Valtaud and the ambassador of Martell's know-how, Aldrick Dehec. The Elluin Duolé Gillon architecture studio entrusted Cosentino and L'Atelier du Marbre to make the central table in Dekton, which is highly resistant to stains and scratches. To add character to this piece, the Zenith colour was chosen, which, thanks to its light shade, allows the nuances of the cognac to be appreciated.
Details that create set designs
The central table in Dekton shows a specific set design. A wooden map depicting the region in which the cognac house is located, together with the name Martell, is integrated into this set design. An idea by Christophe Valtaud, which shows the attention to detail in this innovative tasting room whose design was the winner of the 'Trophées Eiffel 2021' in the 'Aménager' (Fitting out) category.
Cosentino's materials used in this project