Top Homes
A Glamorous Kitchen for An Amazing Home in New Zeland
Rowson Kitchens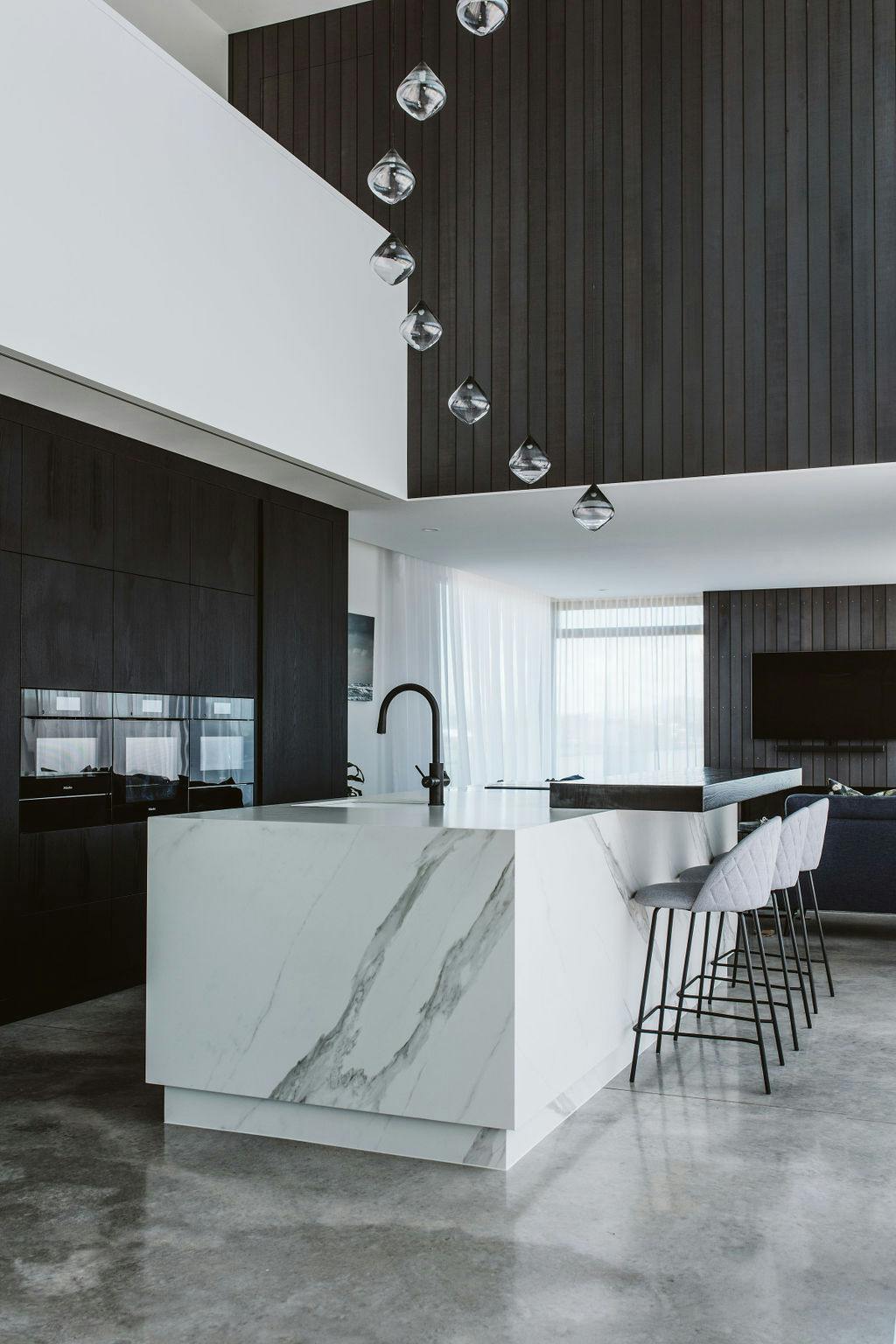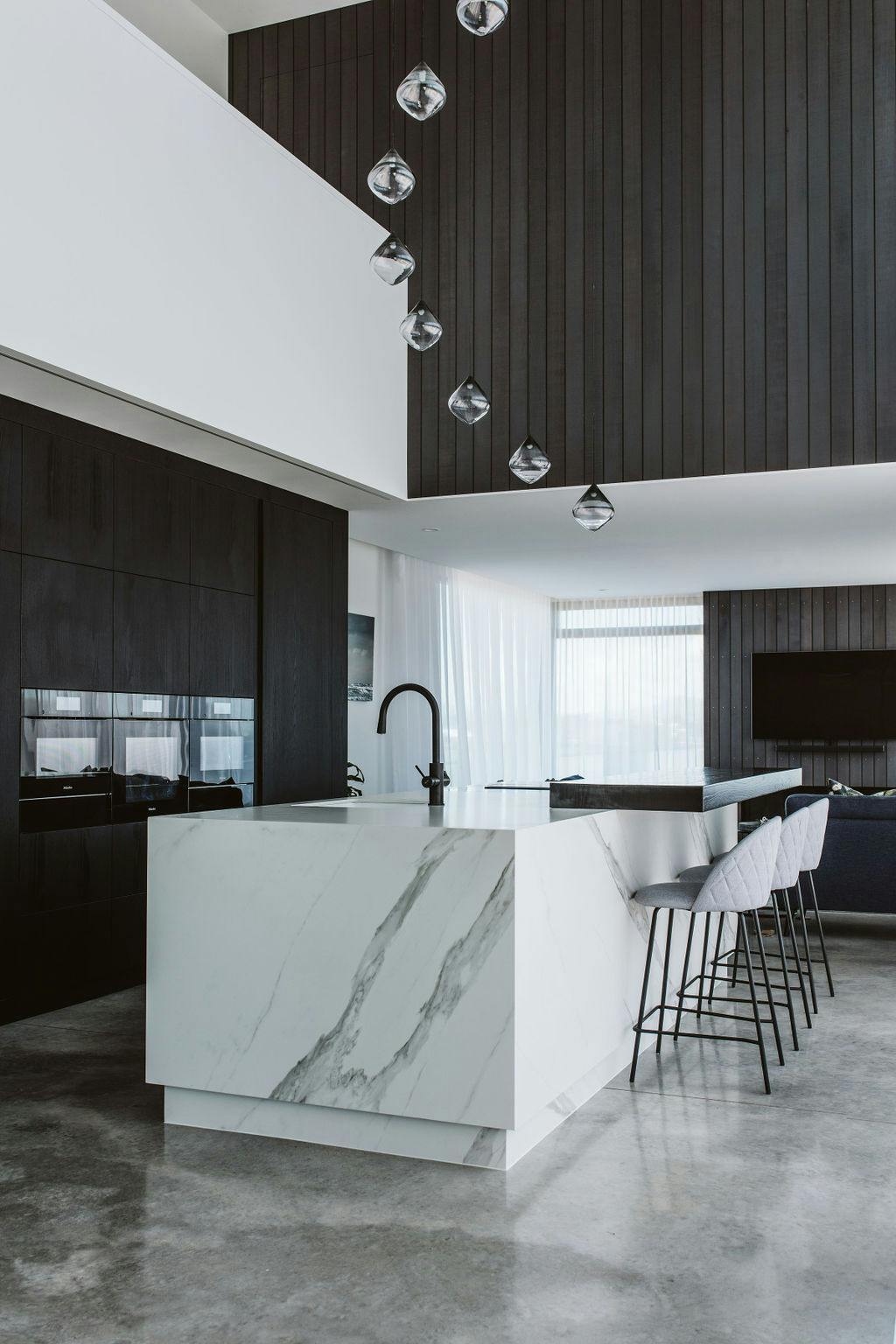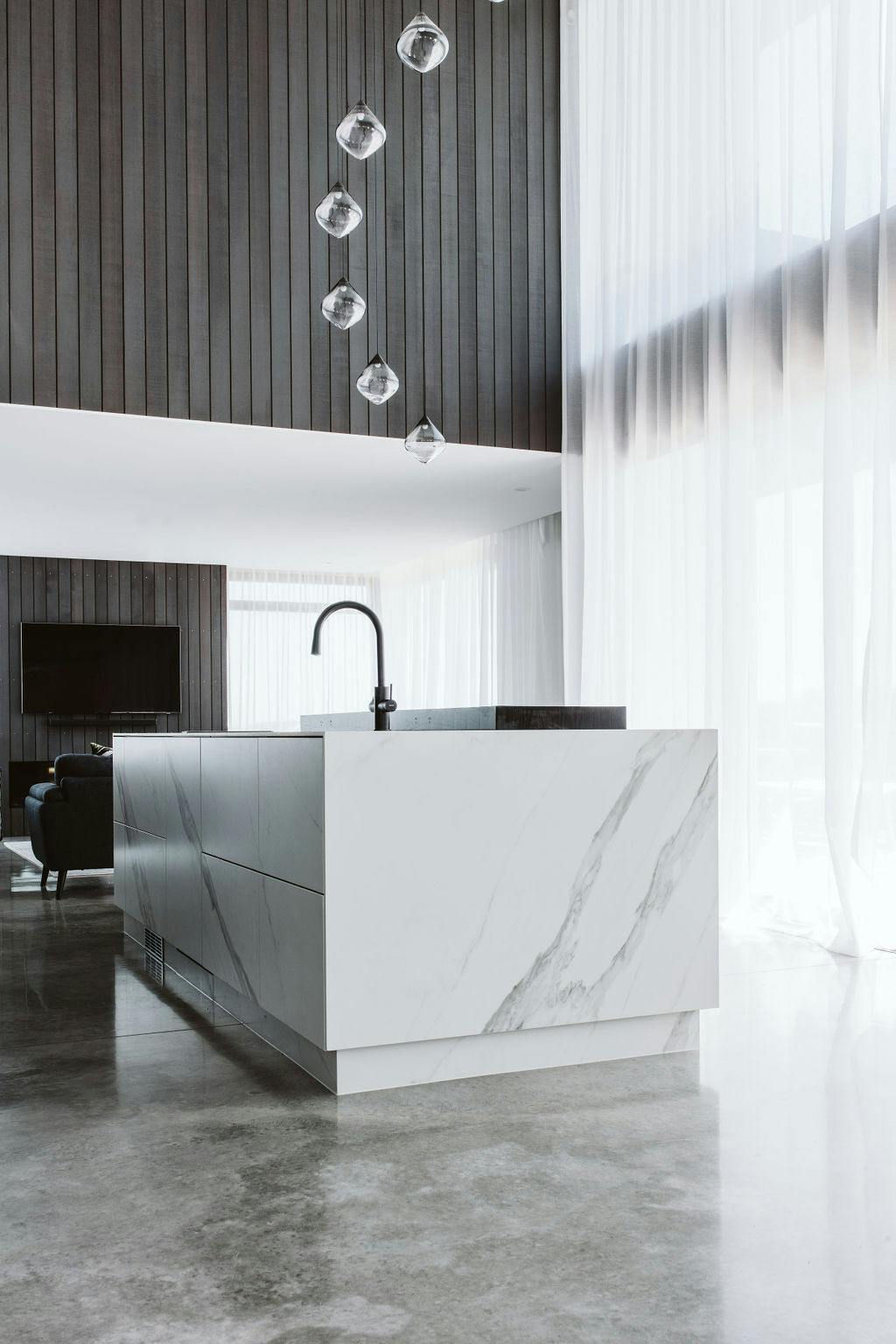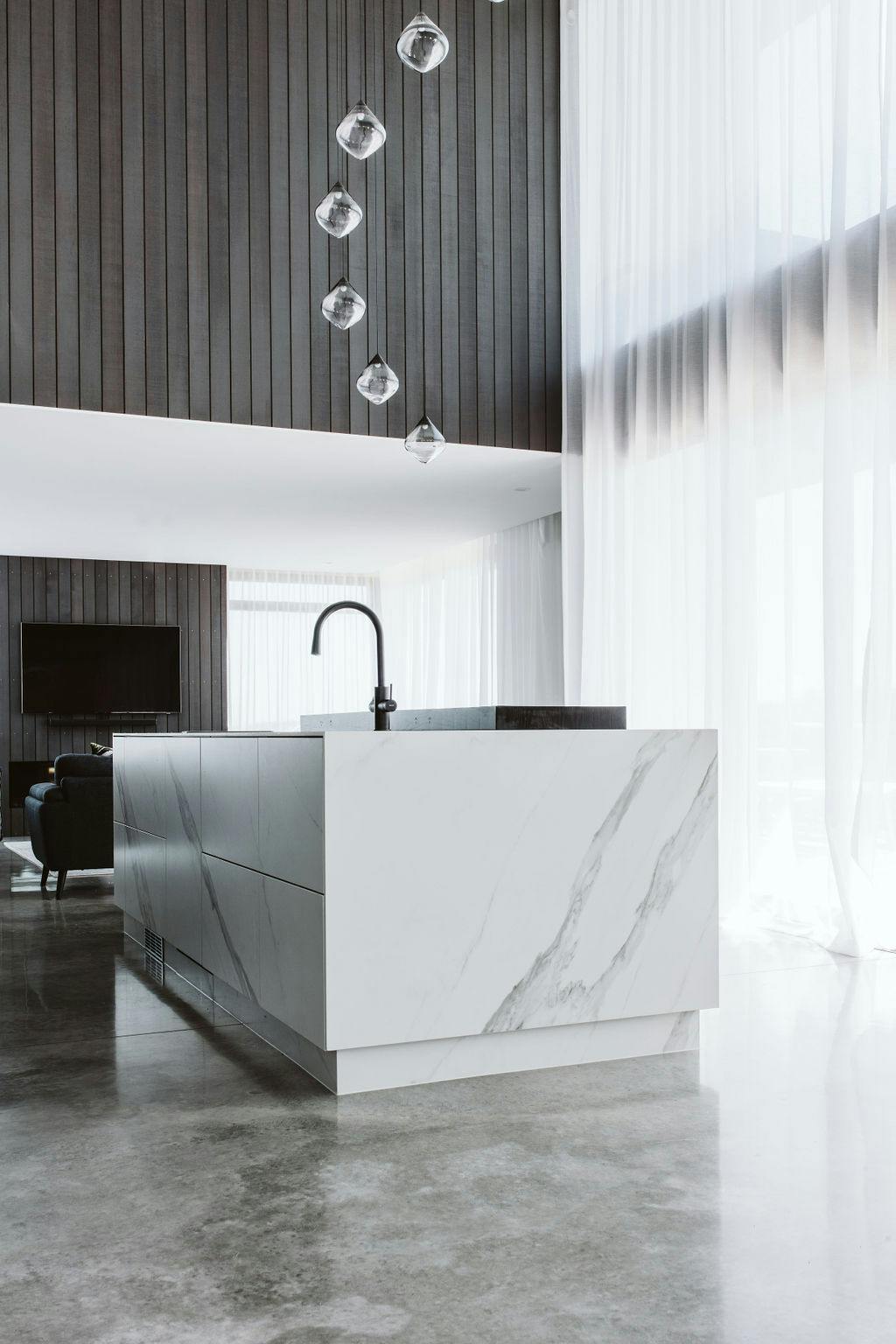 Location
New Plymouth, New Zealand
Architecture / Design
Rowson Kitchens
Application
Kitchen island, kitchen drawer fronts, splashbacks, scullery, laundry and bathroom benchtops, shelving and staircase
An Exercise in Beauty and Restraint
The New Zealand kitchen designer Annika Rowson is known for her modern, sumptuous spaces that work for busy home owners and families. It's a talent that's led to the designer winning many awards for her projects, some of them featuring Cosentino surfaces. This recently completed kitchen in a new home in New Plymouth is a perfect example of Rowson's aesthetic and design acumen.
Rowson wanted the space to look as beautiful as the stunning mountain views outside, so she created a lofty, contemporary kitchen that is simple but sophisticated. The clients' brief was to create an elegant, timeless room with a luxe aesthetic, and the owners were keen to incorporate their favourite colours of grey, black and white. Rowson knew that Dekton by Cosentino's Opera was the perfect surface solution for the space: with its gentle yet elegant grey veining inspired by Italian Carrara marble, neutral background and natural appearance, as well as being highly resistant to scratches, stains, fire and heat, it provided both the look and the functionality that Rowson required.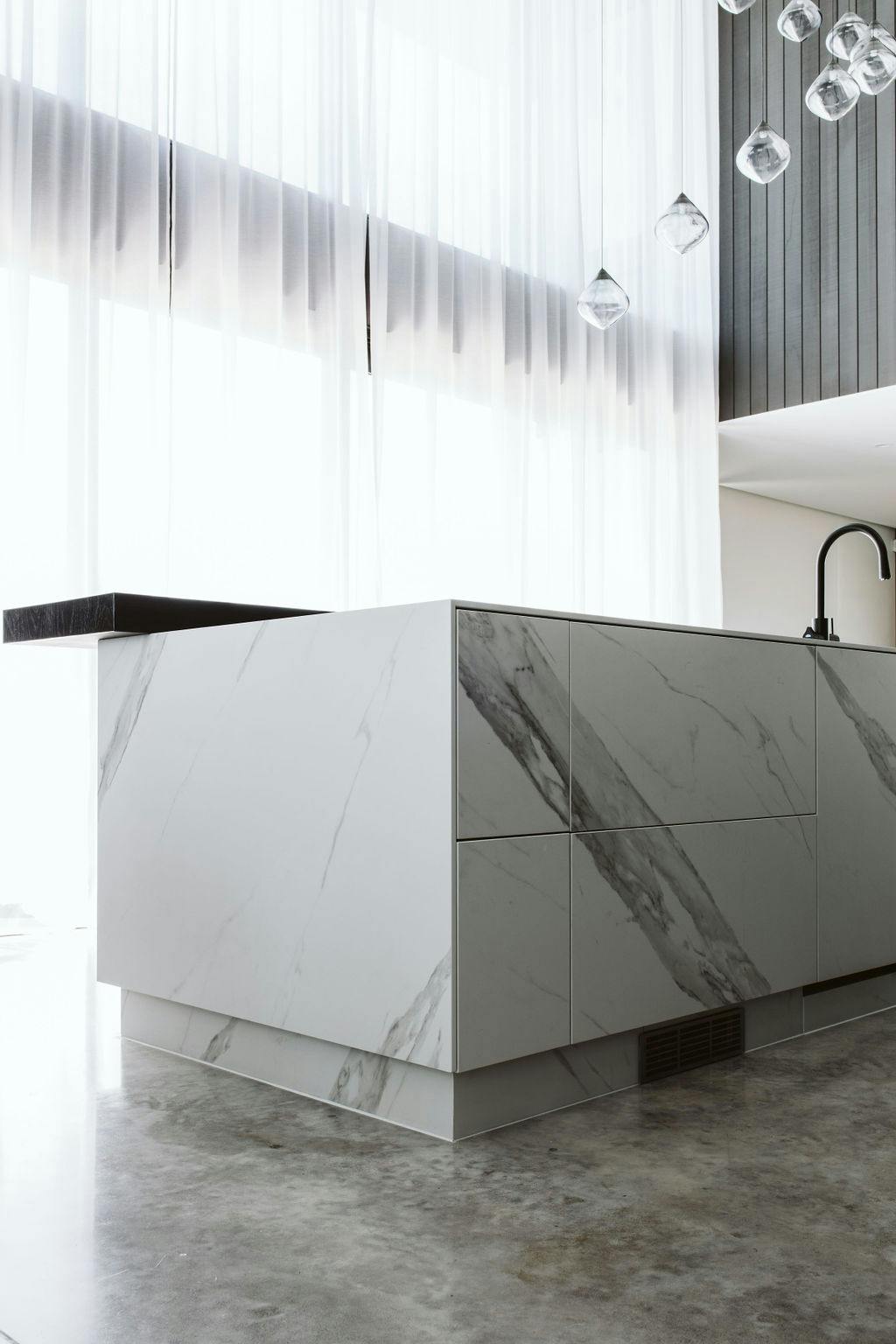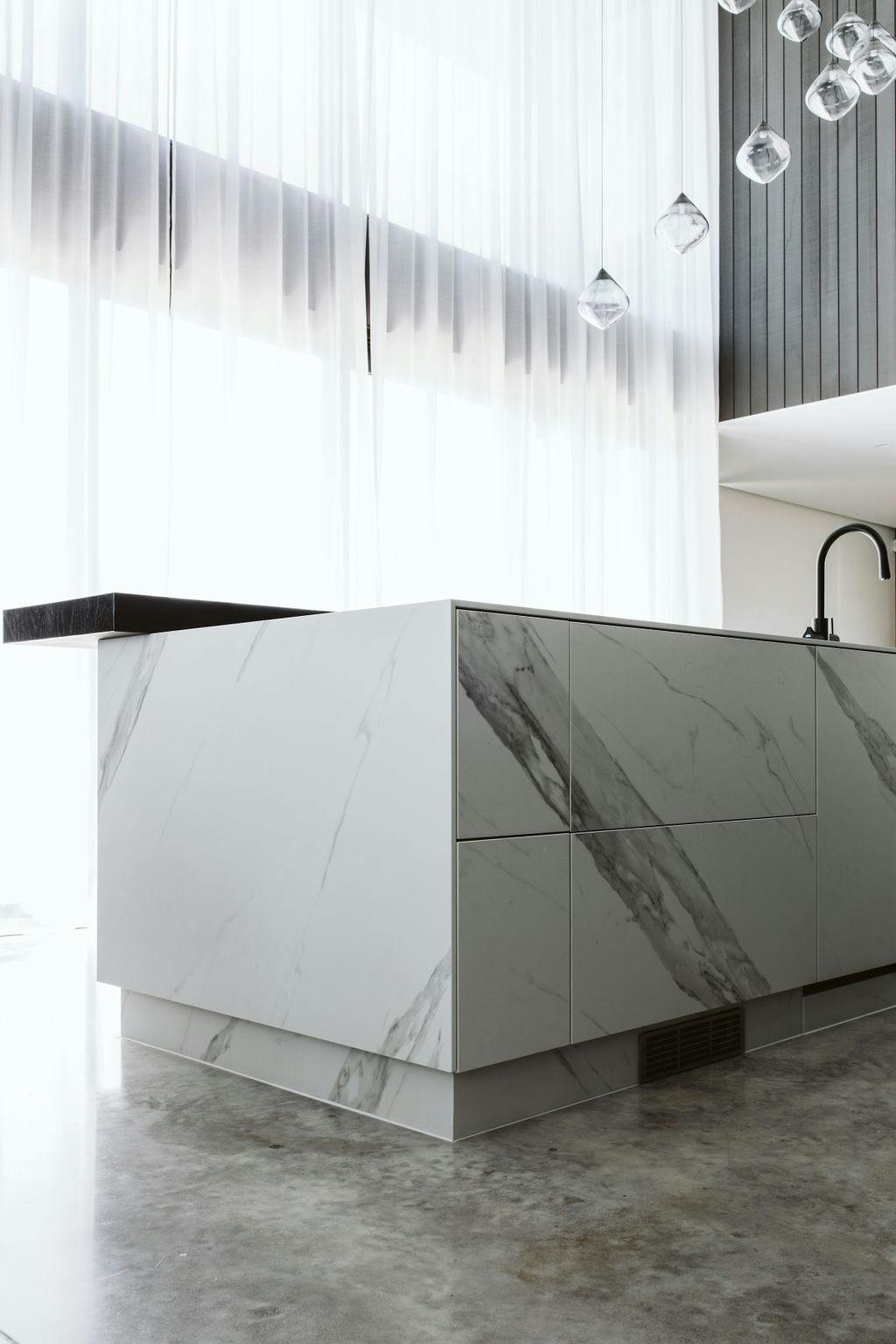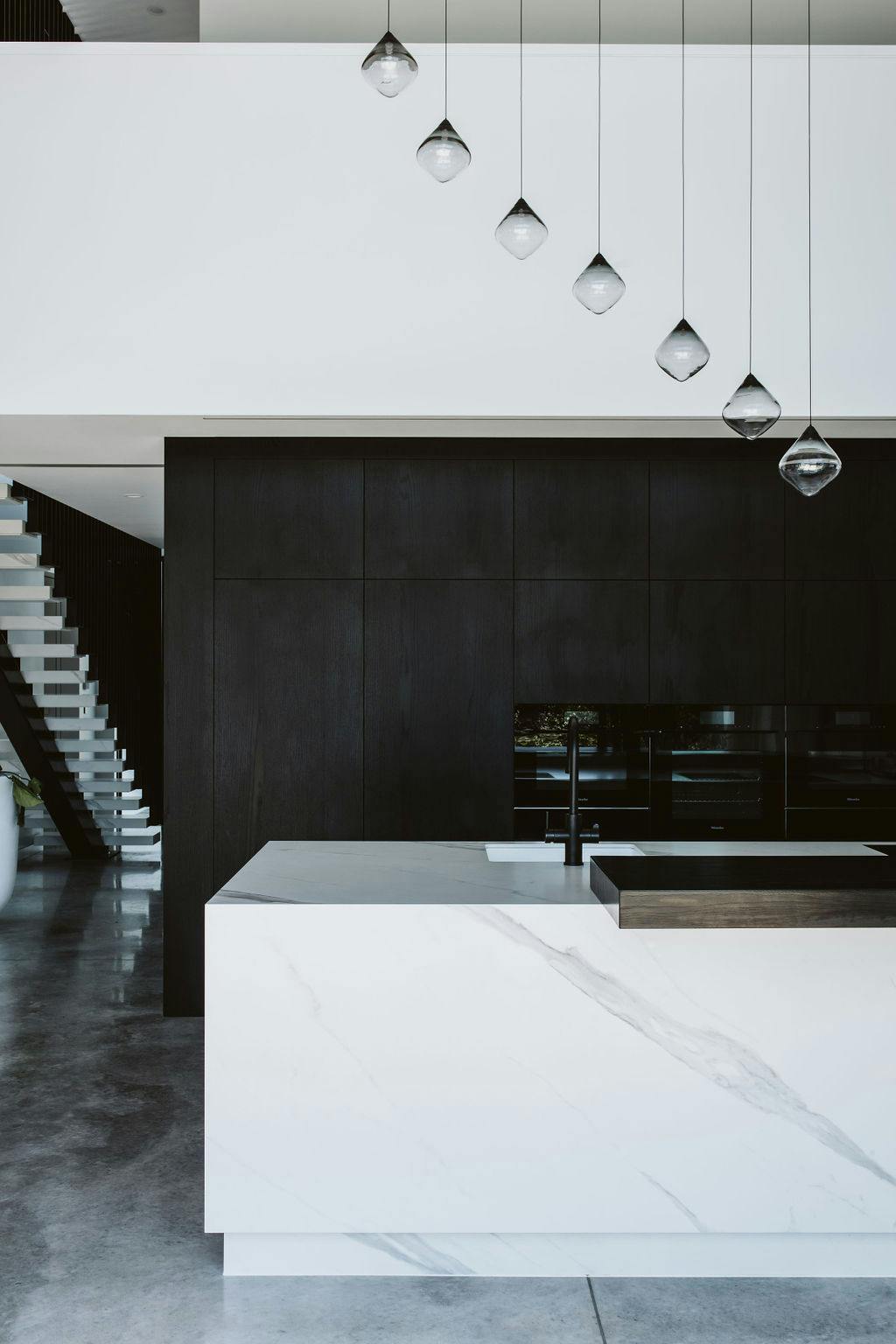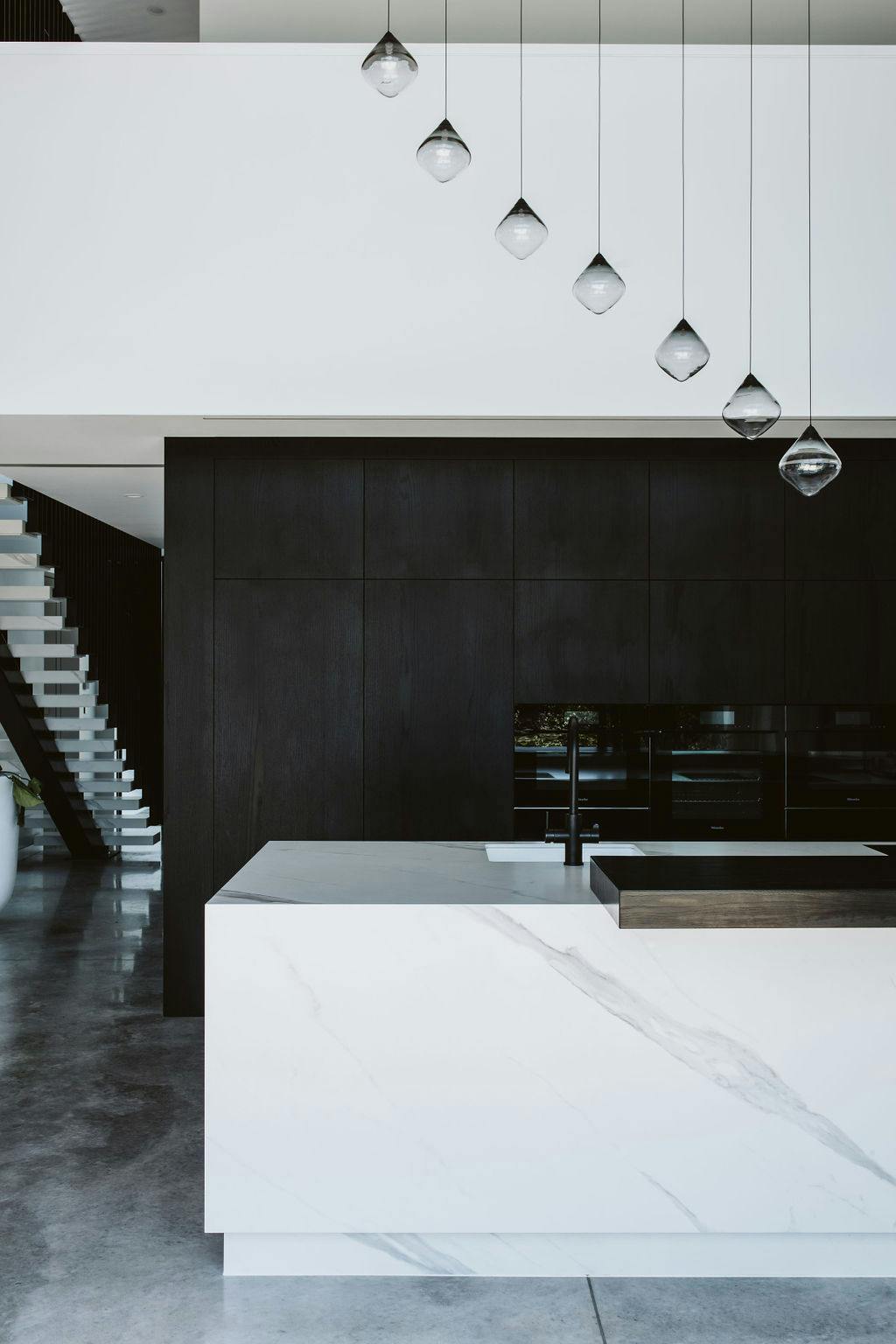 The kitchen's mitred, waterfall island was manufactured to be 3,100mm long and 1,200mm wide — large enough to make an impression in the open-plan, double-height space. Draw fronts are manufactured in Opera too, and the popular Dekton colour, which has a zero carbon footprint throughout its lifetime and is warrantied for 25 years, was also specified in the scullery, where it has been used for benching, splashbacks and a custom recessed kitchen drainer.
Black oak veneer cabinetry offers "a bold contrast to the space and allows the Dekton-clad island to stand out against the cabinetry," says Rowson. "Double-height sheer curtains add a dramatic layer to the space and our hand-blown spiral lighting pendants from Soktas add drama, cascading gently over the island."
The use of Dekton Opera goes beyond the kitchen and into the rest of the house, where Rowson used it in the laundry for benching and splashbacks and for the main bathroom vanity and ensuite vanity. And it has been used for an incredible, custom-made staircase from the ground floor to the first floor. With floating stairs and a black metal balustrade, the staircase is a design statement that is impactful and refined. "I specified Opera throughout many areas of the home in this project and I love both the elegance and the cohesion of this application in these spaces," says Rowson.
"I chose Dekton for its durability and heatproof characteristics and selected Opera as my clients love a classic and timeless look. It works so well with their black, white and grey palette and it looks so glamorous."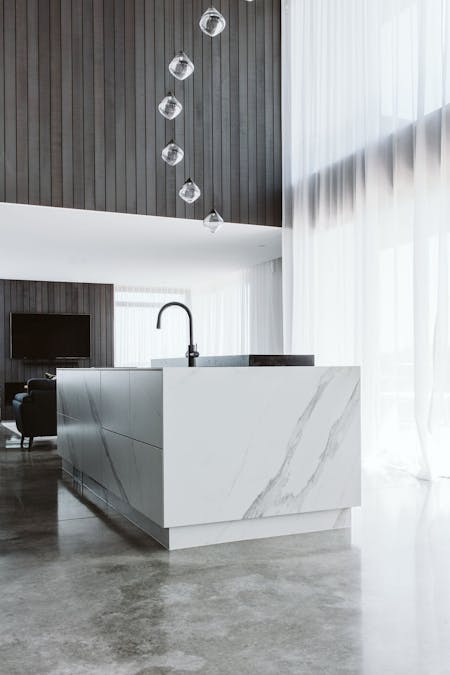 Annika Rowson
Rowson Kitchens
Cosentino's materials used in this project