Top Homes
A high tech home combining the beauty and functionality of Silestone
Sara Folch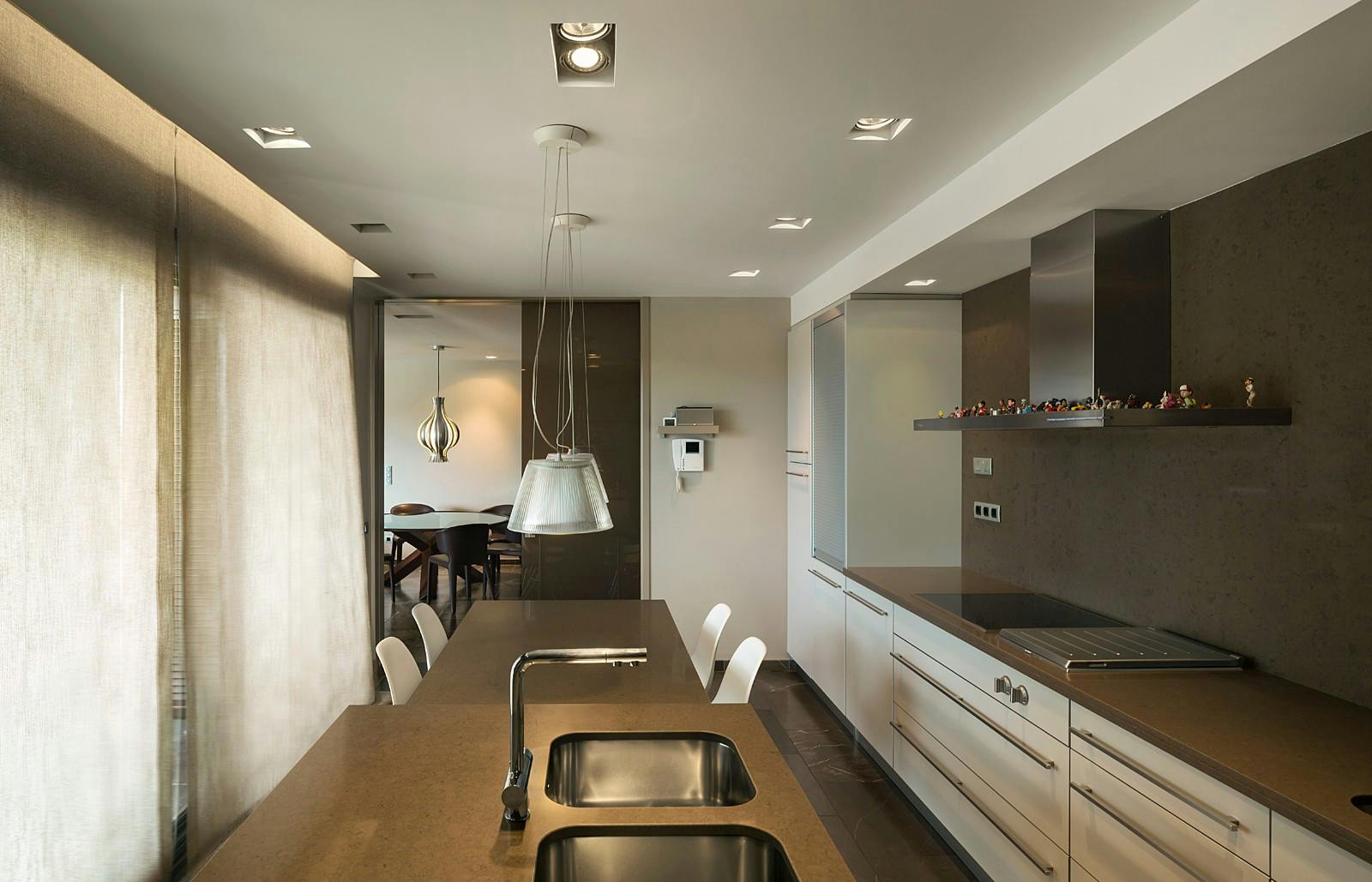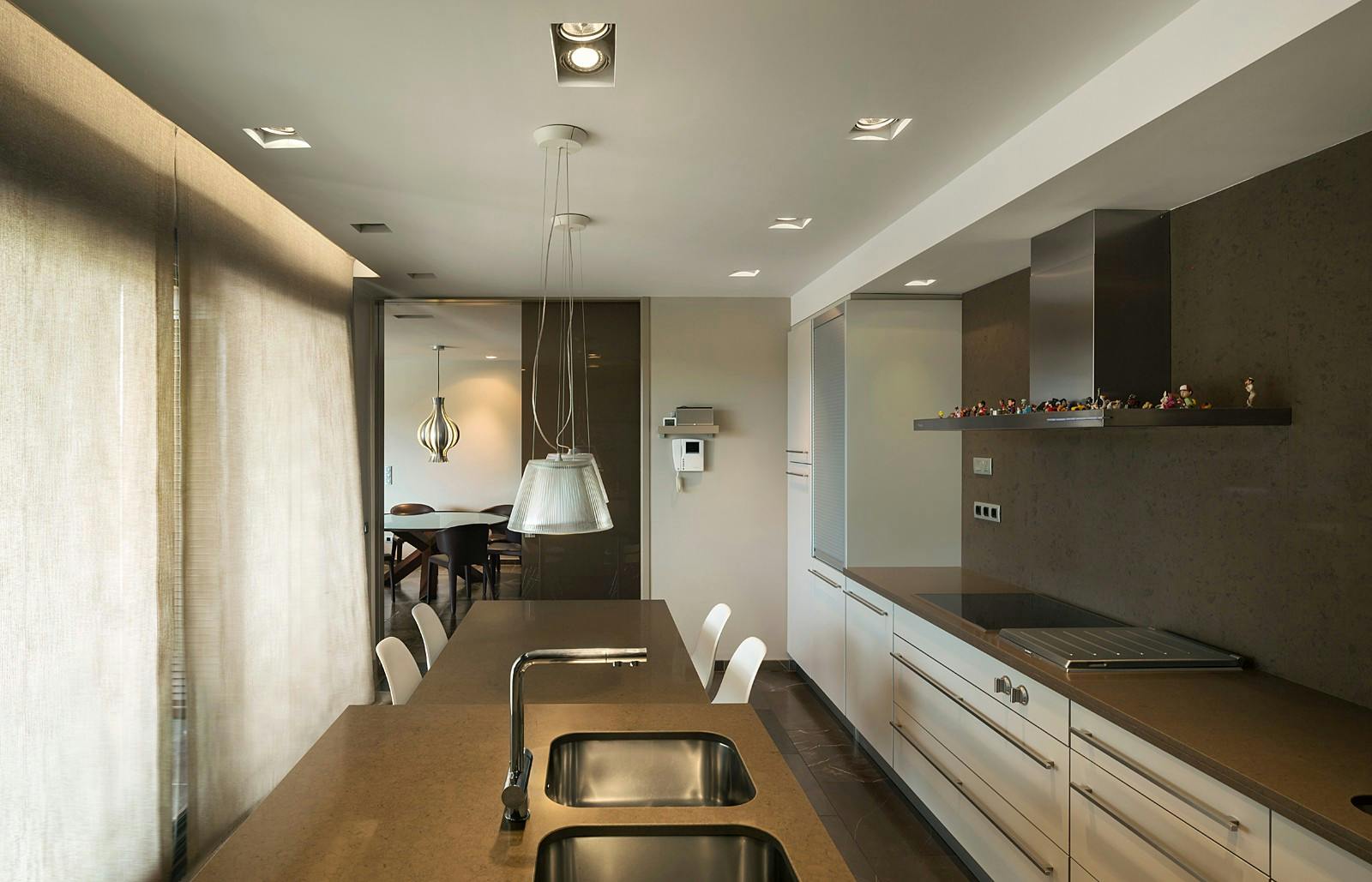 Location
Collbató (Barcelona), Spain
Material
Silestone I Scalea
Architecture / Design
Sara Folch
Color
Amazon I Marron Emperador
When your longest term customer asks you to help build a house for their family, you know it's going to be a difficult but beautiful project. That's what Sara Folch thought when the owner of this house in Collbató, Barcelona, contacted her. And the project had to start from scratch, as all that was there was a vacant plot.
"From the beginning, we worked hand in hand with the architect, because everything had to be done. It was a comprehensive and challenging project". The 800 m2 house was spread over three floors. On the ground floor are the garage, playroom, cinema room and living room. The lounge area, dining room, kitchen and master suite are located on the entrance level, overlooking the garden. Finally, the upper floor houses the office, several bathrooms and three bedrooms for the children.
Timeless and highly functional style
According to Sara, her projects are timeless and, above all, very functional. The aim is to make them as useful as they are beautiful, which is why she always uses materials that she can play with and combine these two premises.
All the floors are wooden and sober colours, including taupé and grey tones in combination with olive green. All in pursuit of a sense of neutrality. The façade was a turning point. "We proposed the colour of the façade to the city council and since then, many people have chosen the same colour for their houses".
Technology and finishes at the service of comfort
As a modern building, its technology and finishes had to be designed to make life easier and more beautiful.
For example, on the upper floor there is a skylight with views of Montserrat Mountain. Working with a view of the mountains is priceless. The swimming pool was also a hit. The customer loves swimming, so a 25 metre long swimming pool was built.
In the same way, the kitchen and bathrooms needed to be sturdy, durable and easy to maintain materials. Therefore Sara chose Silestone Amazon, a brown background crossed by grey veins that blends perfectly with the colour scheme of the rest of the project, especially with the floor, in Emperador Brown marble. Its low porosity makes Silestone the perfect choice when dealing with stains. In addition, Cosentino's hybrid mineral surface is resistant to common household chemicals, making it easy to clean. This commitment to a beautiful and functional design also applies to the rest of the house, which is equipped with home automation technology, allowing it to be controlled from a smartphone. In short, a house of the future and for life.
"All finishes had to be designed to make life easier and more beautiful".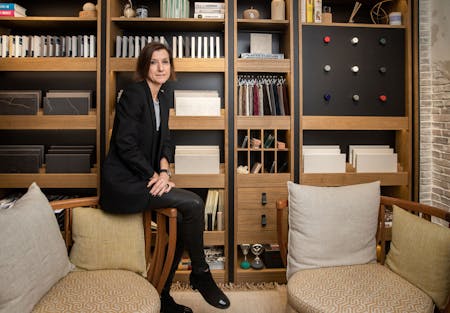 Sara Folch
Interior designer
Cosentino's materials used in this project