Top Homes
A Silestone worktop ideal to withstand the daily wear and tear of a family with children
Sanna Siik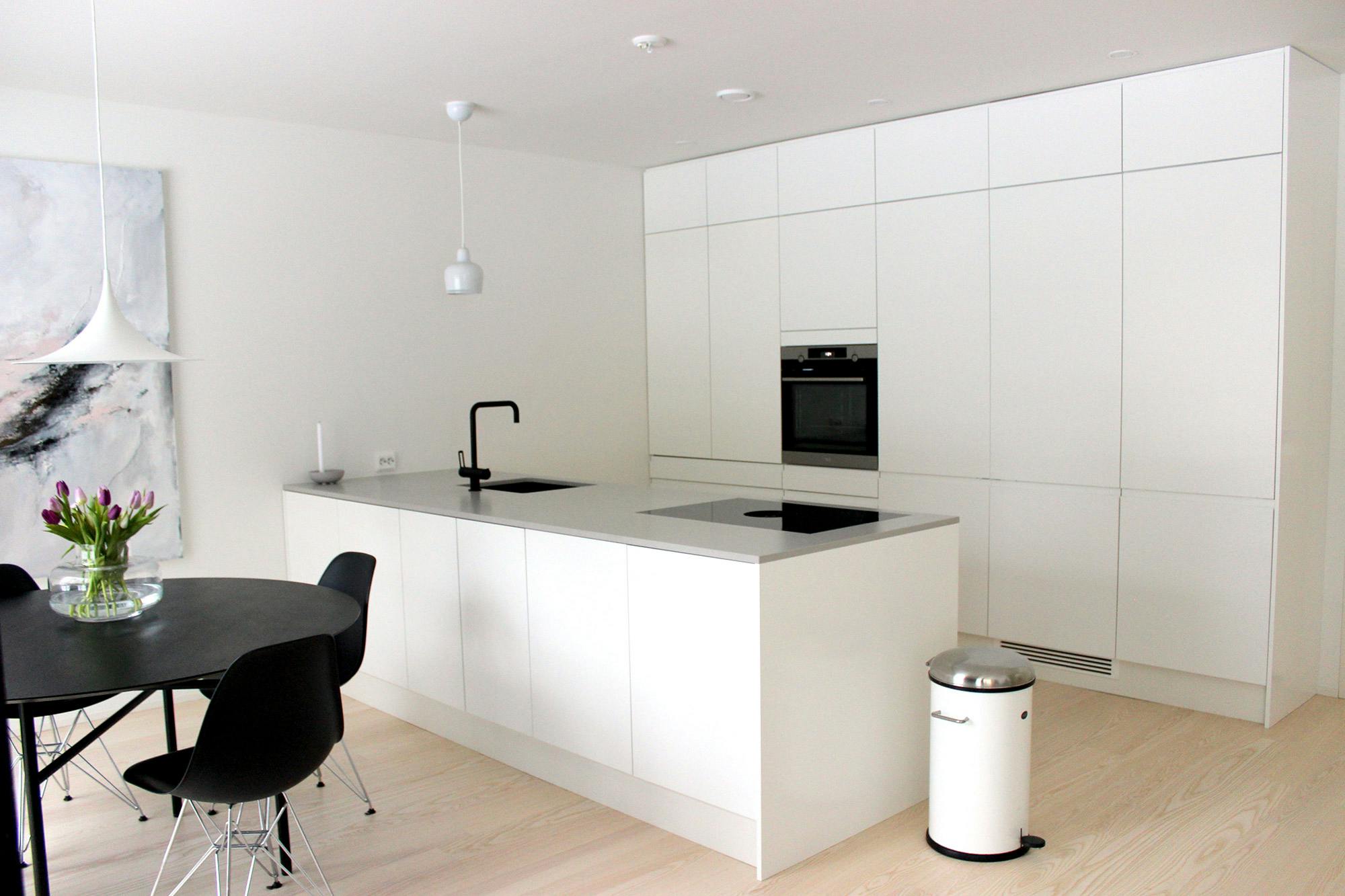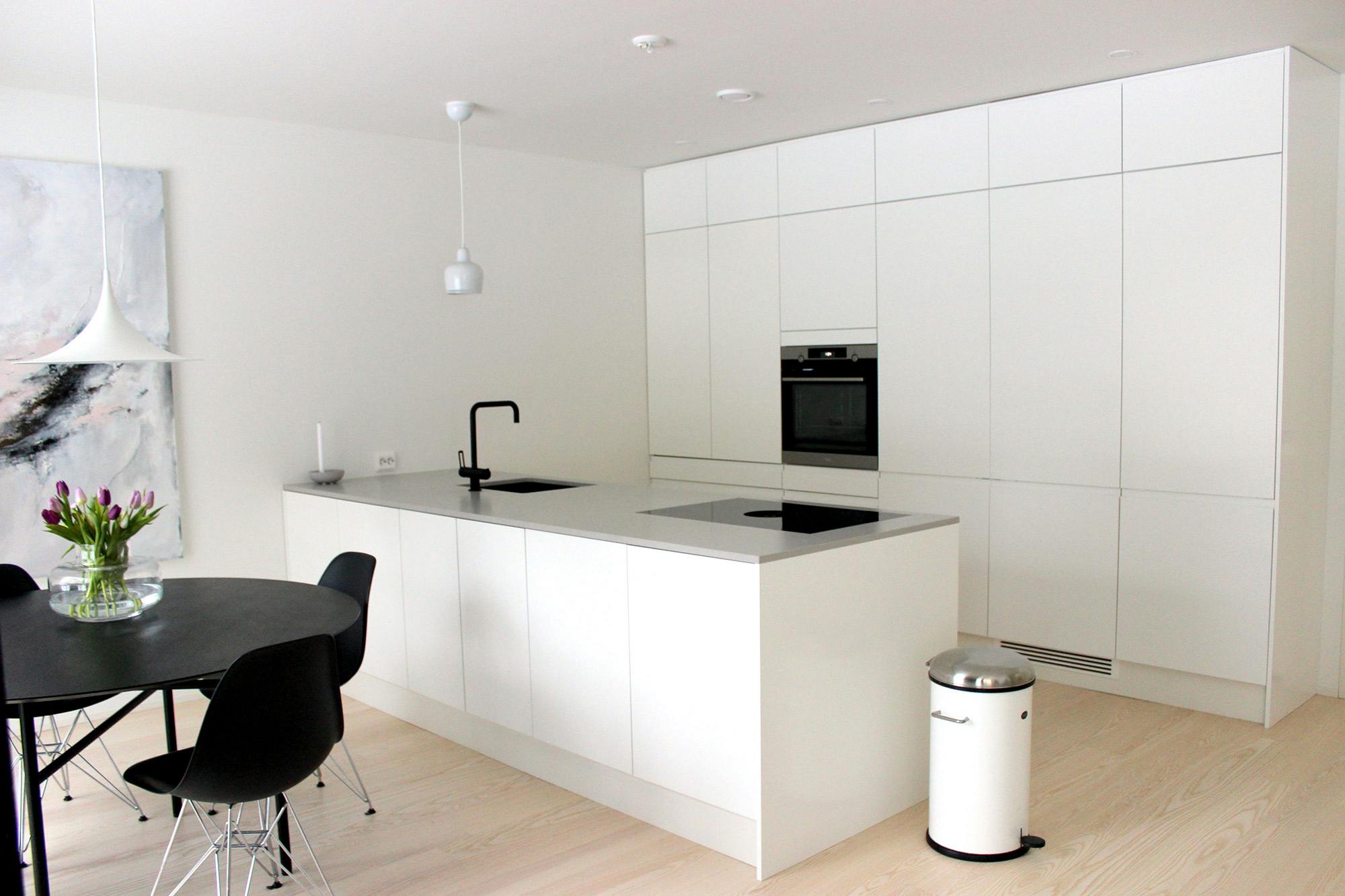 Location
Vantaa (Finland)
Architecture / Design
Sanna Siik
Color
Eternal Serena Suede
Finnish interior designer Sanna Siik is renowned for her clean, Scandinavian-influenced style. Now, after several years specialising in new build projects, refurbishments and fixture design, she has imprinted her neat mark on her most important job: the house of her dreams, where she and her family will live.
The heart of the home, and of the overall design, is the kitchen: 'I started planning our house, focusing mainly on the kitchen. I wanted each piece of furniture, vase, appliance, and so on, to have its own space. I also wanted to have enough room for recycling,' Siik recalls.
With this in mind, the professional designed a spacious and bright white kitchen integrated into a single unit. 'The whole kitchen has a timeless, bright, simple and elegant look,' explains Siik. In addition to this large main 'cupboard' there is a very functional island, topped by a Silestone worktop.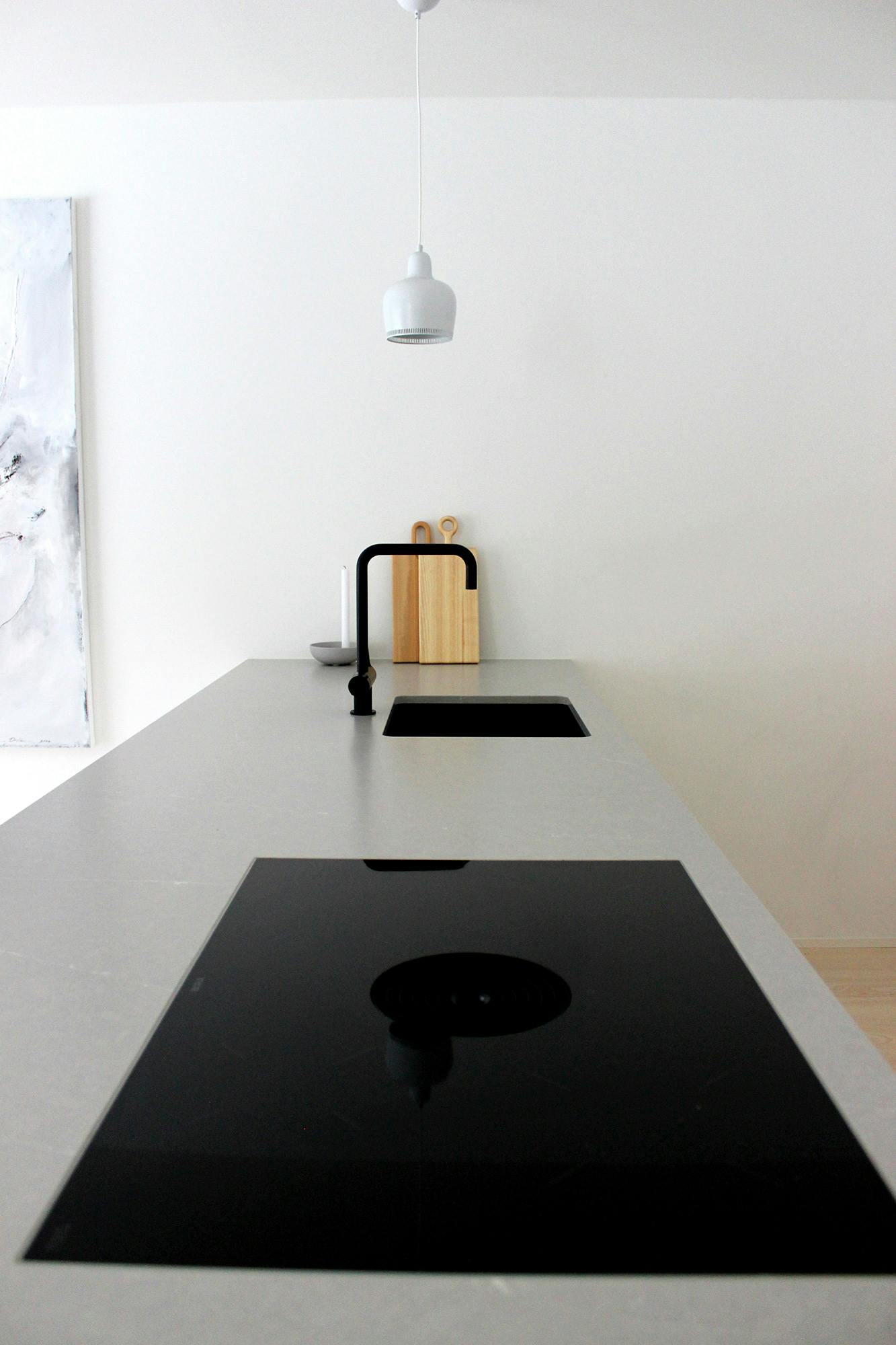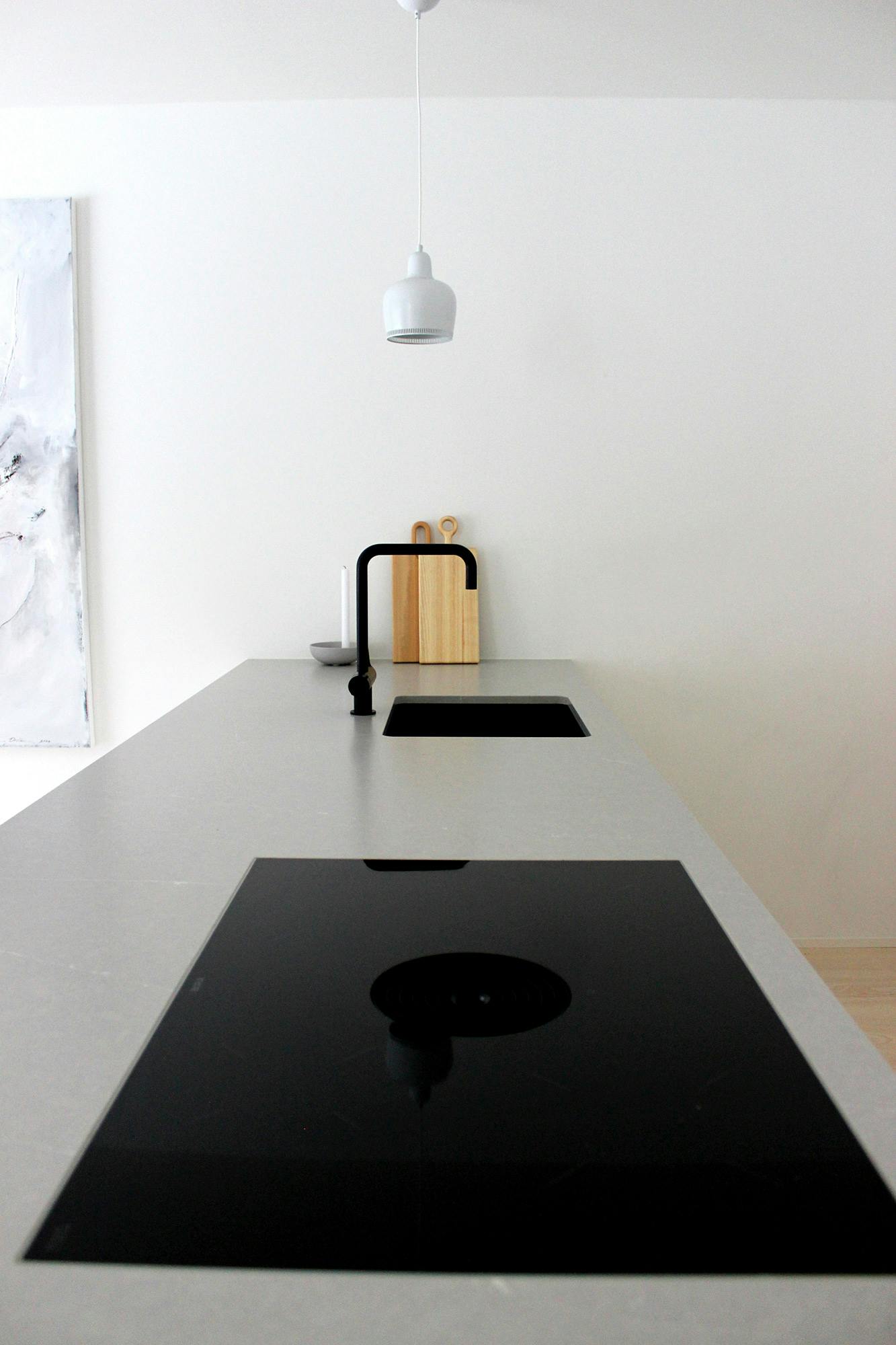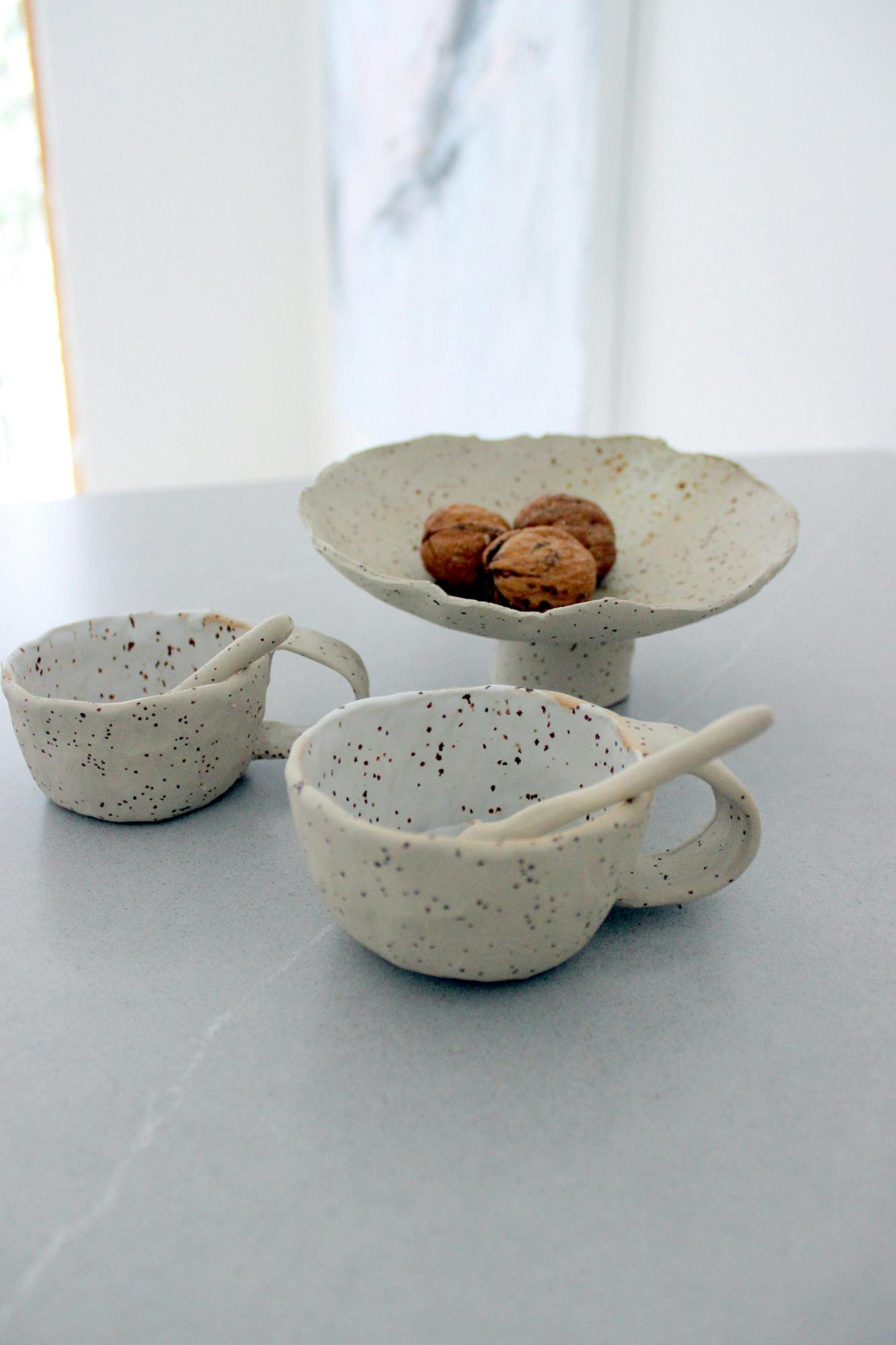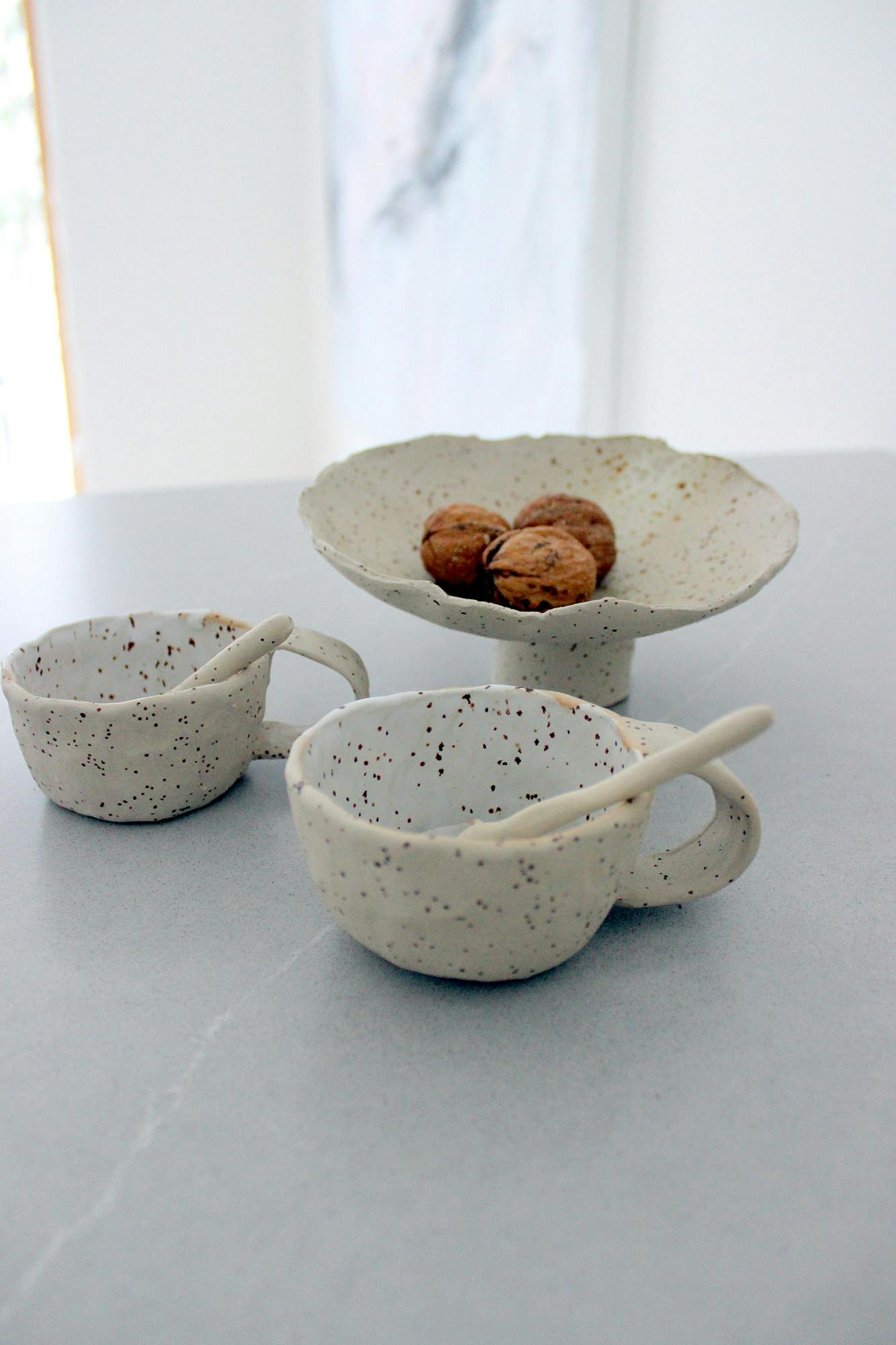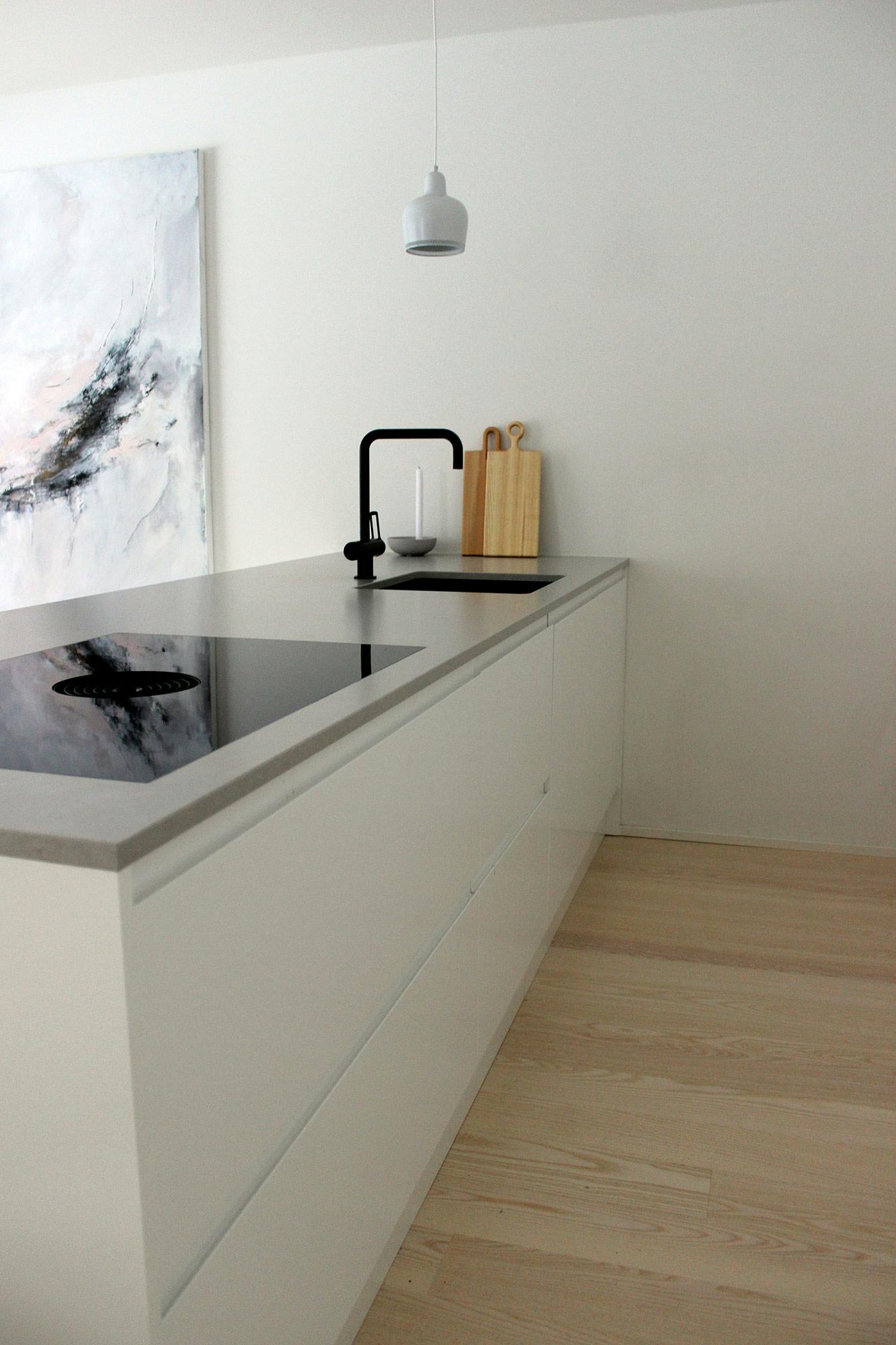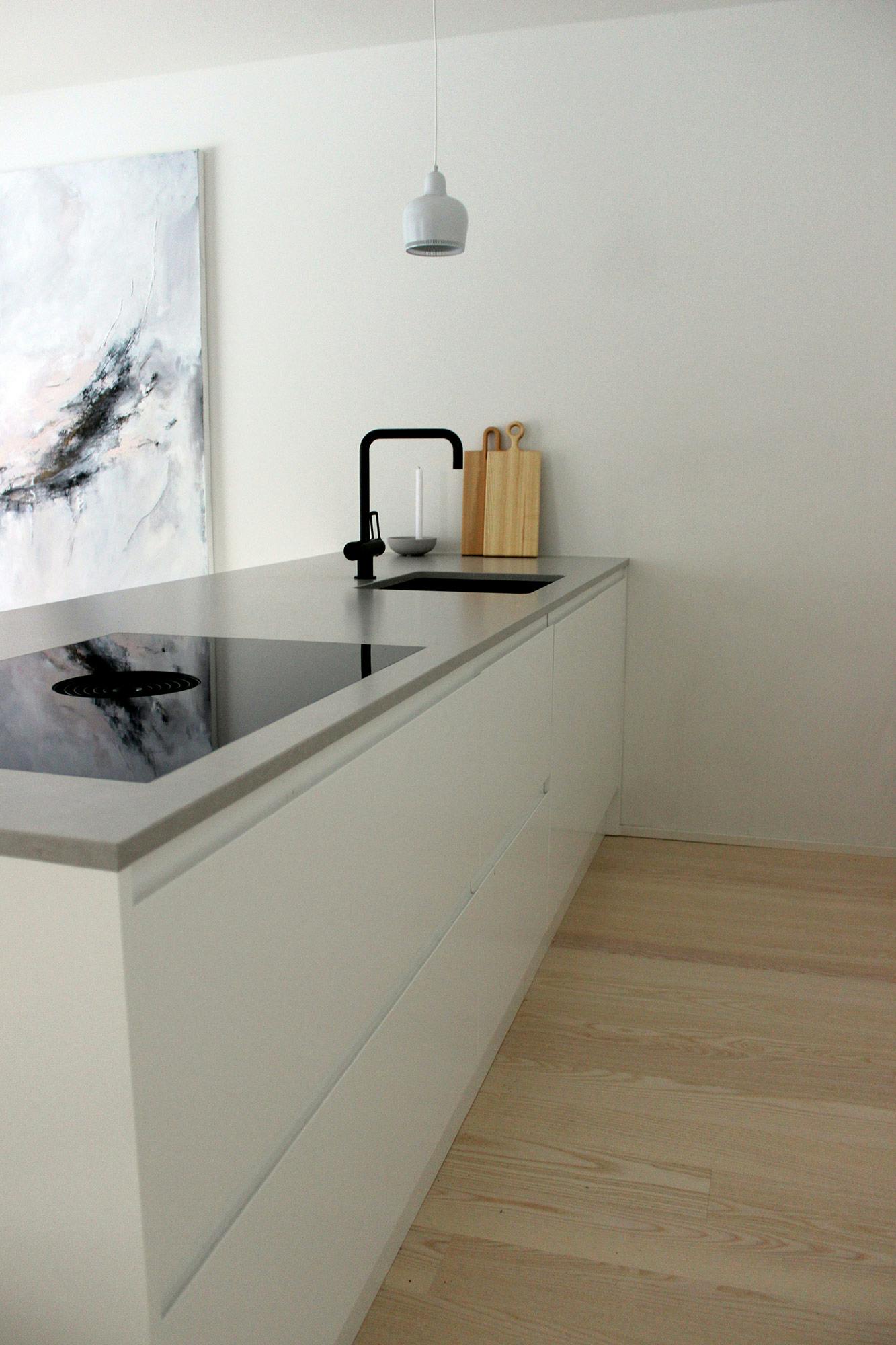 Eternal Serena Suede, the perfect Silestone colour for a kitchen with Nordic flair
'I work as an interior designer for the distributor Kastelli, so I did already know about Cosentino materials and their properties. That is why I chose a Silestone worktop in a calm and subdued colour, Eternal Serena Suede.'
The earthy background of this colour in grey and green, with a soft, pure white veining, matches perfectly with the Huurre tone of the kitchen doors, the Festa model from Keittiömaailma. Its earthy look also evokes the softness and lightness so typical of Siik's style, which is further enhanced by the suede finish. It is reminiscent of the texture of suede, giving the surface an irresistibly silky and pleasant feel, with full colour consistency.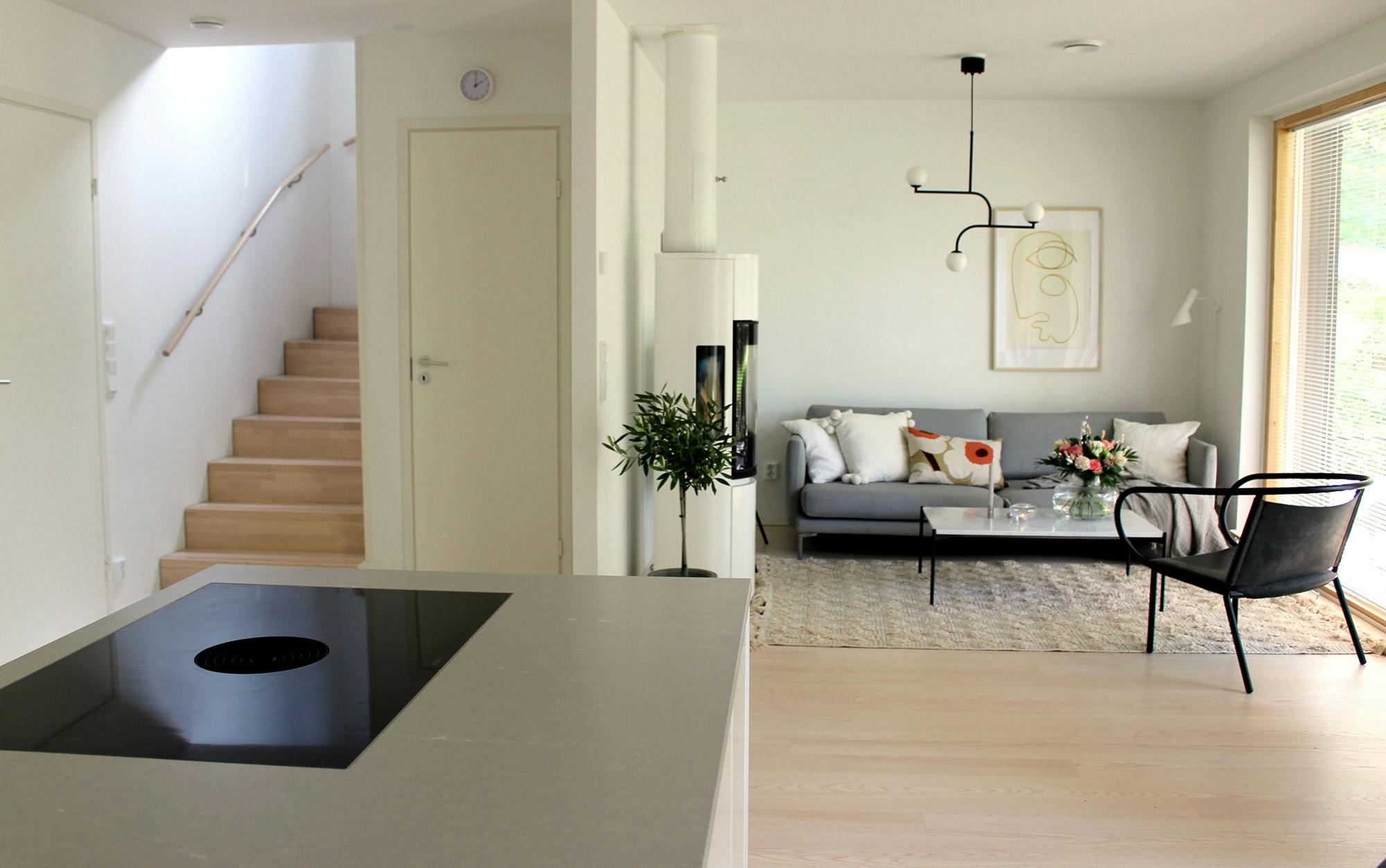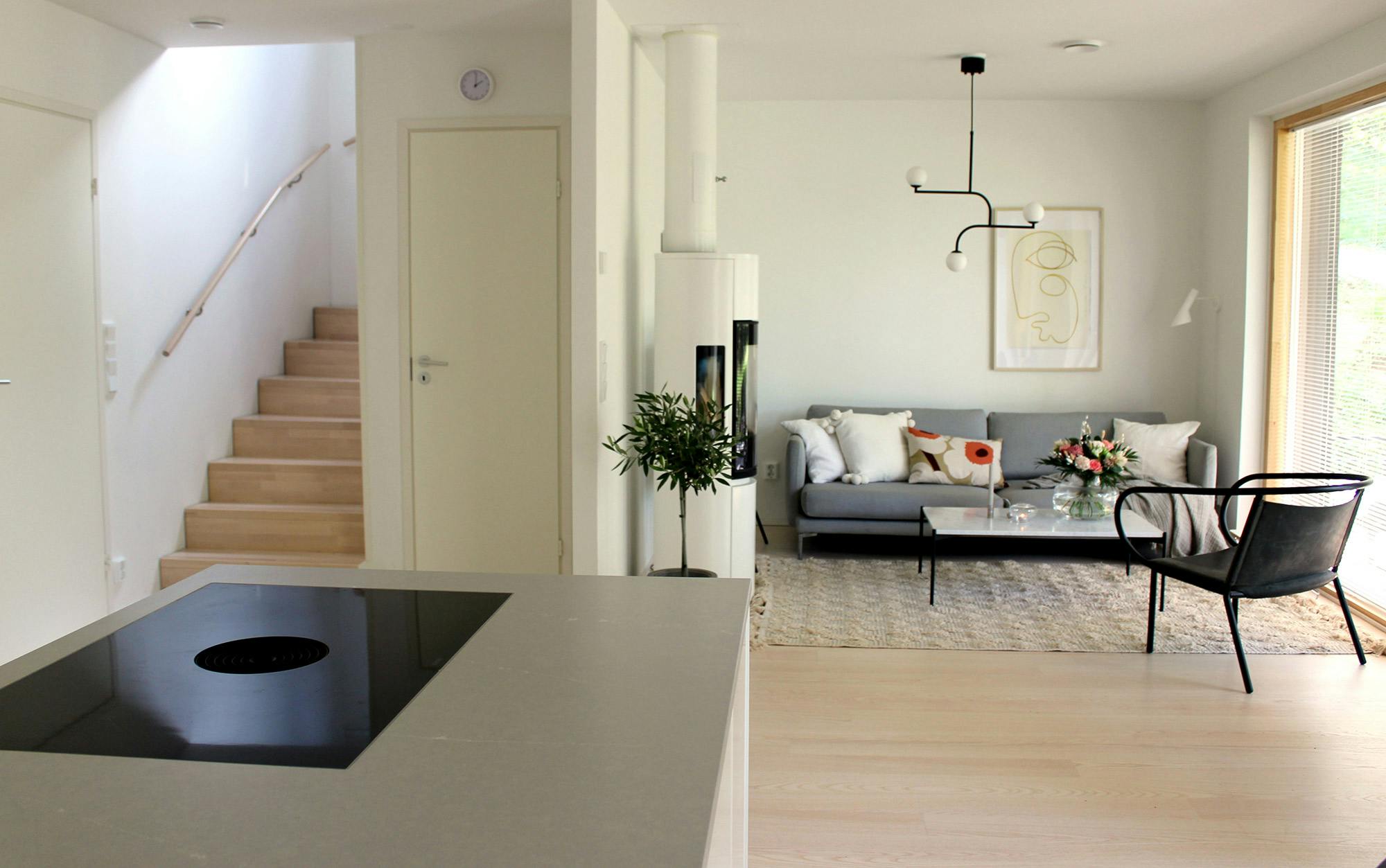 Silestone, a 25-year warranty against stains, scratches and knocks
However, beyond its excellent feel and appearance, Siik also selected the Silestone worktop for practical reasons, which have to do with the other features integrated into it. Thus, the expert installed a Bora Pure induction cooktop with integrated cooktop extractor on the island, as well as a black sink, a sober shade that blends perfectly with the overall colour range of the room. 'We are an active family with children and I do a lot of cooking, so I knew it was good to have the tap near the hob,' she explains. 
Considering the above, Silestone, the most sustainable and cutting-edge hybrid surface of premium minerals available on the market and manufactured with the exclusive and innovative HybriQ technology, came out on top of the rest of the worktop options. This was because it is highly resistant to stains and acids common in everyday kitchen use, as well as to scratches and knocks. In addition to all this, Silestone is a material that is easy to maintain and comes with a 25-year warranty. 
'After a year since the kitchen was installed, I can definitely say that we are all delighted with it. It is very practical as each item has its own place, recycling is easy and all materials are of high quality – living in our new home is wonderful!' assures Siik. 
Cosentino's materials used in this project