Case Study
A sustainable product for Daiya, a leader in plant-based foods
Red Design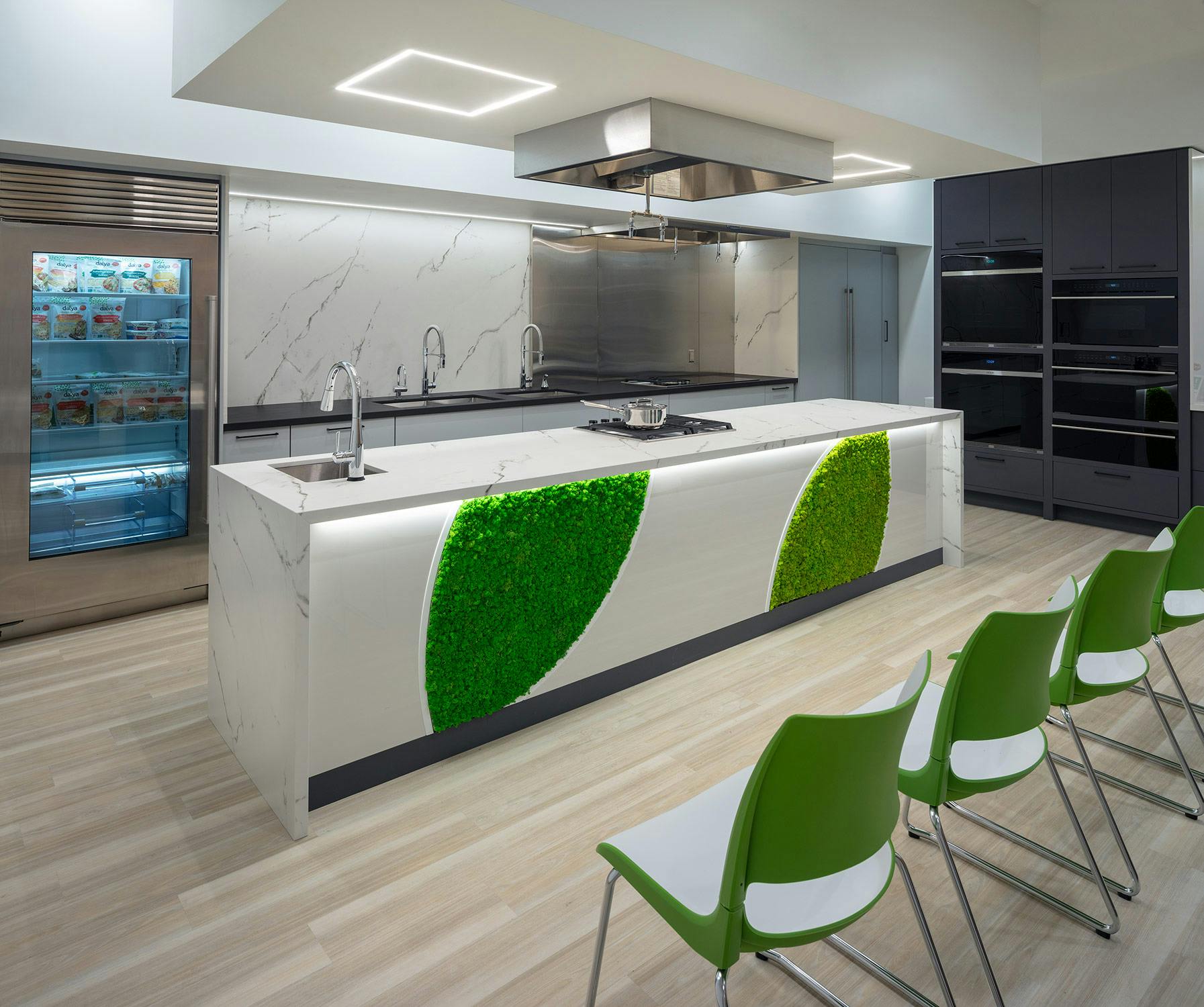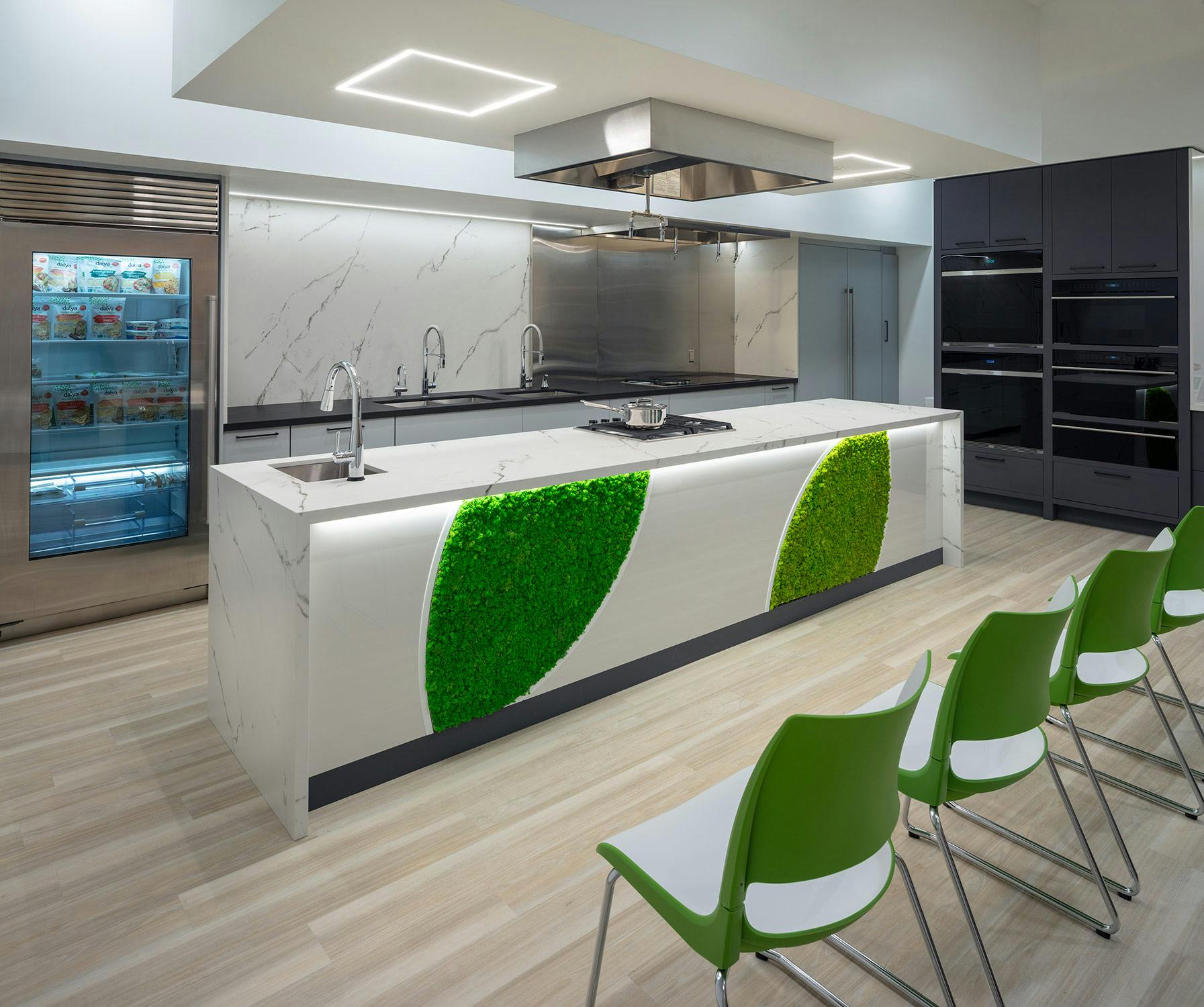 Location
British Columbia, Canada
Architecture / Design
Red Design
Application
Countertops, cladding
Installer
SSC Countertops, Ltd.
Color
Domoos, Zenith, Kairos, Portum, Halo, Sirius, Soke | Platino
Welcome to Daiya Foods headquarters in Burnaby, British Columbia, Canada, where the uniqueness of Dekton and Scalea by Cosentino adorn different spaces. Daiya leads the way forward crafting unexpectedly satisfying plant-based foods made with mindful ingredients, always keeping the wellbeing of future generations in mind.
Cosentino was proud to work on a project along with Red Design for a company like Daiya, who shares their values and respect for our planet. Sustainability is a key pillar in Cosentino's business model, valuing every drop of water, prioritizing clean energy sources such as renewable electric energy, and always striving to reduce our carbon footprint. Dekton is a certified cradle-to-grave carbon neutral product throughout its entire lifecycle - from sourcing of raw materials to end of life.
Walking into Daiya you are greeted by Dekton Domoos on the reception desk, which stands in balanced contrast to the white and light wood accents of the space. This dark black color can also be seen in the employee break room as a countertop for the food prep and sink area.
Red Design was searching for a heavy duty material that could withstand product testing, staining, high foot traffic, and the daily wear and tear of a busy office. Dekton was the perfect surface for the job, a material that stands out for its unmatched technical properties including stain, scratch, and impact resistance. Additionally, Scalea by Cosentino was also specified in various applications for its uniqueness and beauty.
The main kitchen is a real showstopper, featuring the white-based veined Dekton Kairos as the island and backsplash and Domoos on the countertop. Used for new product presentations, this space is not only visually stunning but also extremely functional and unaffected by time and use. The second kitchen in the Daiya office is used for product development and testing. For this space, the designer specified Dekton Soke a gray color with subtle veining inspired by cement. Additionally, the product display areas feature the pure white of Dekton Zenith.
The unique beauty of natural stone also made its mark in Daiya Foods in the form of Scalea Platino, a gray color with dynamic veins of black and rich shades of gray. The color is featured in the break room coffee station and TV area.
Cosentino is proud to work alongside great partners such as Red Design and SSC Countertops to create amazing projects that will stand the test of time. Two companies making a difference and leading the way in their respective industries join forces to create this stunning office for Daiya Foods.
Cosentino's materials used in this project