Case Study
An ultra-resistant delicate kitchen
Vivian Valpuri Nick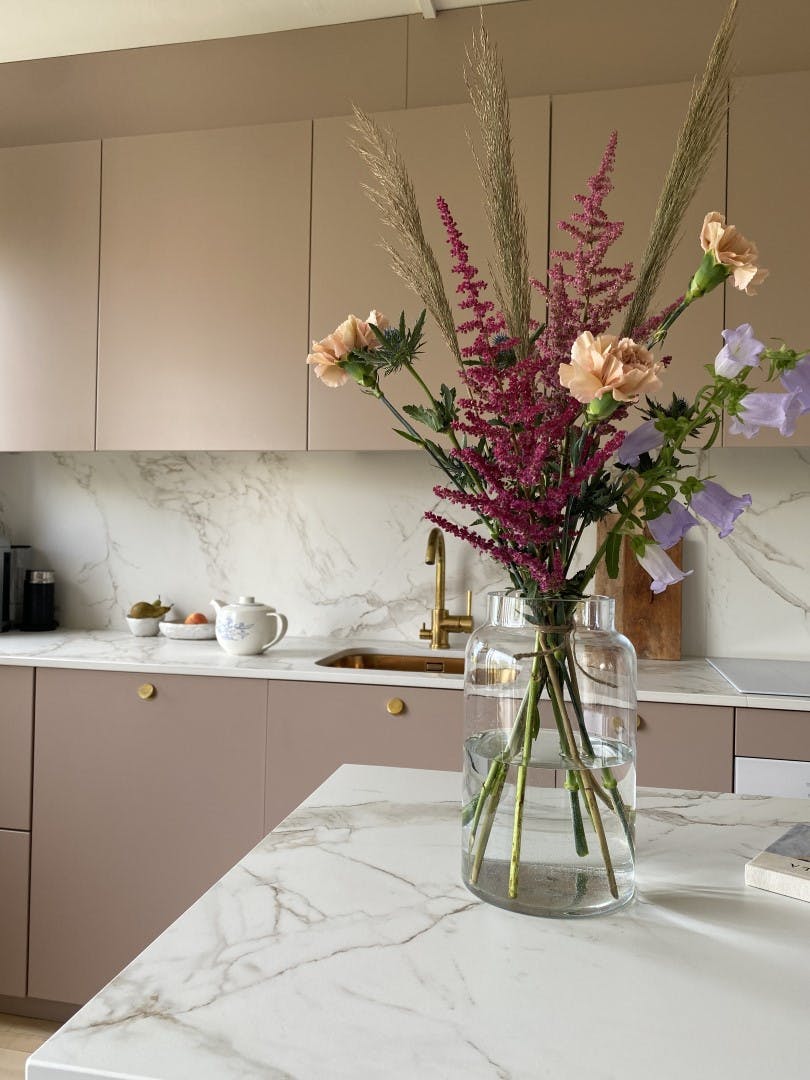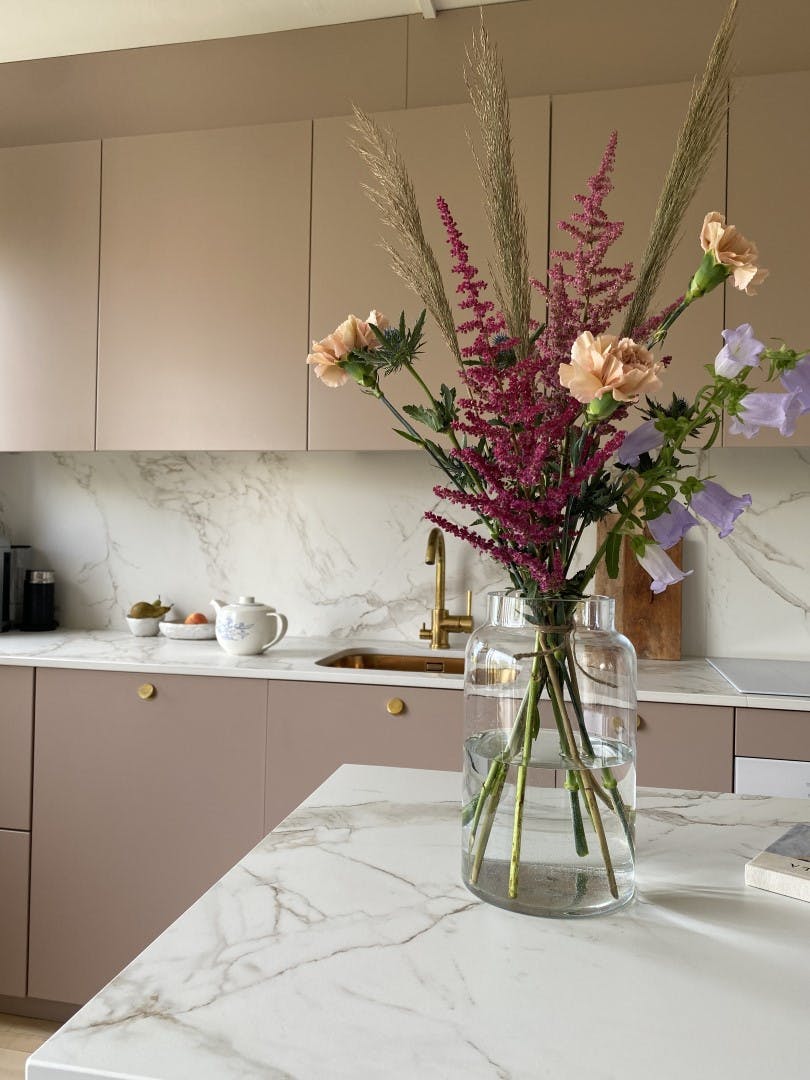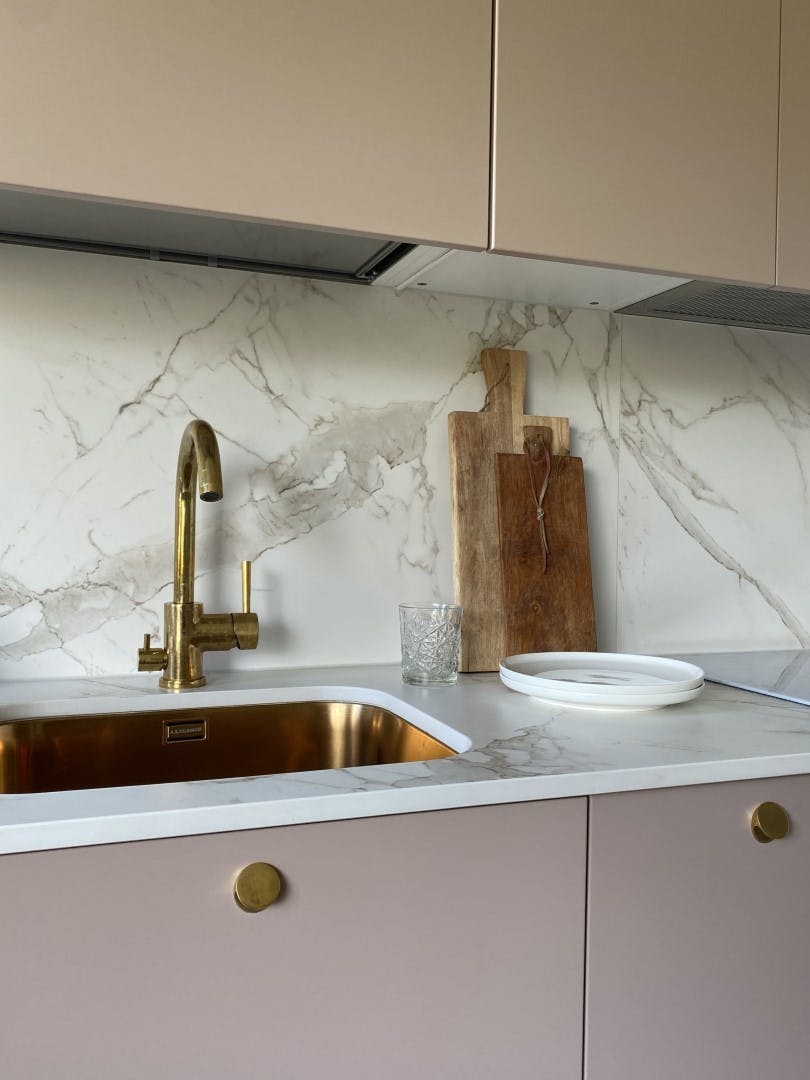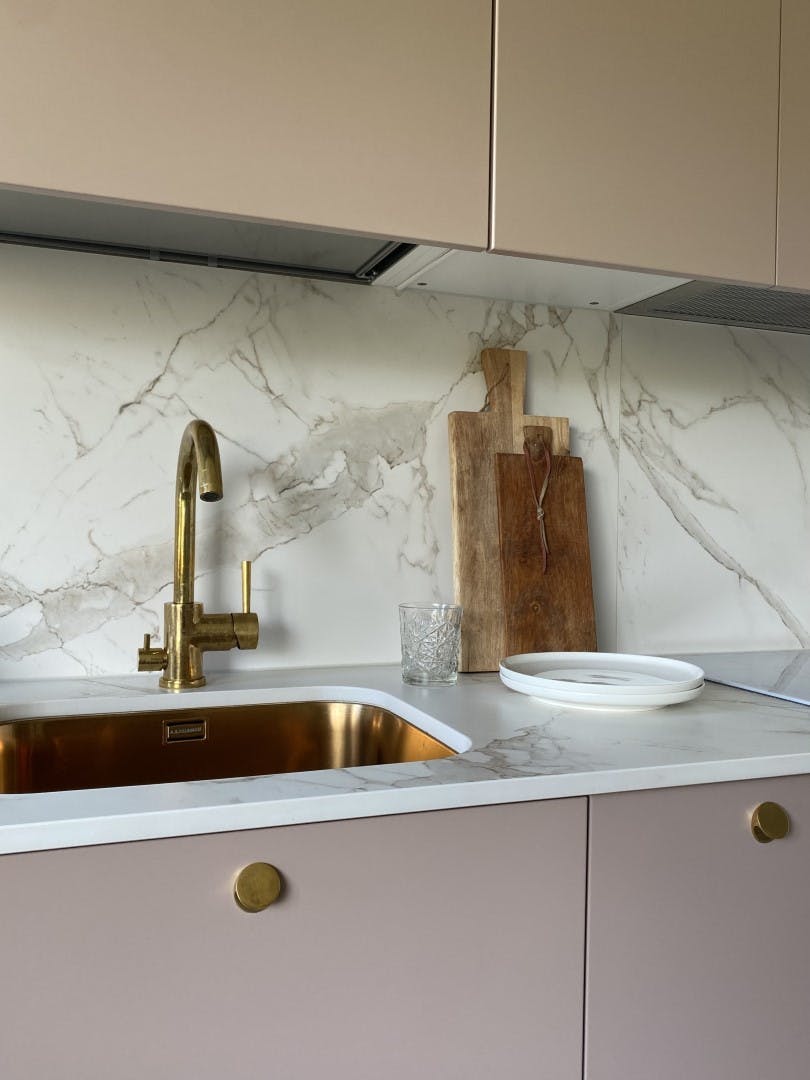 Location
Helsinki, Finland
Photography
@vivianvalpuri
Architecture
Vivian Valpuri Nick
Application
Worktop, kitchen island
The elegance of Dekton in dialogue with pastel pink
Influencer and creative Vivian Nick loves to cook, so she wanted to give the kitchen in her newly acquired flat in Kallio, Helsinki, the spotlight. The original flat already had a beautiful kitchen island, but Nick wanted to completely renovate it to create a more personal and original room to her taste. The pastel pink colour brings warmth to an open space, while Dekton Entzo creates a powerful aesthetic counterpoint thanks to the elegance of the marble veins without sacrificing the material's high maintenance performance.
The renovated kitchen consists of a Helsingö Dusty Rose cabinet and a brass sink to match the faucet and cabinet handles, explains the creative designer. "For the worktop and backsplash, I wanted something with a stone pattern and a natural look. I thought a sand-coloured quartz would go well with the other colours in the kitchen," she explains.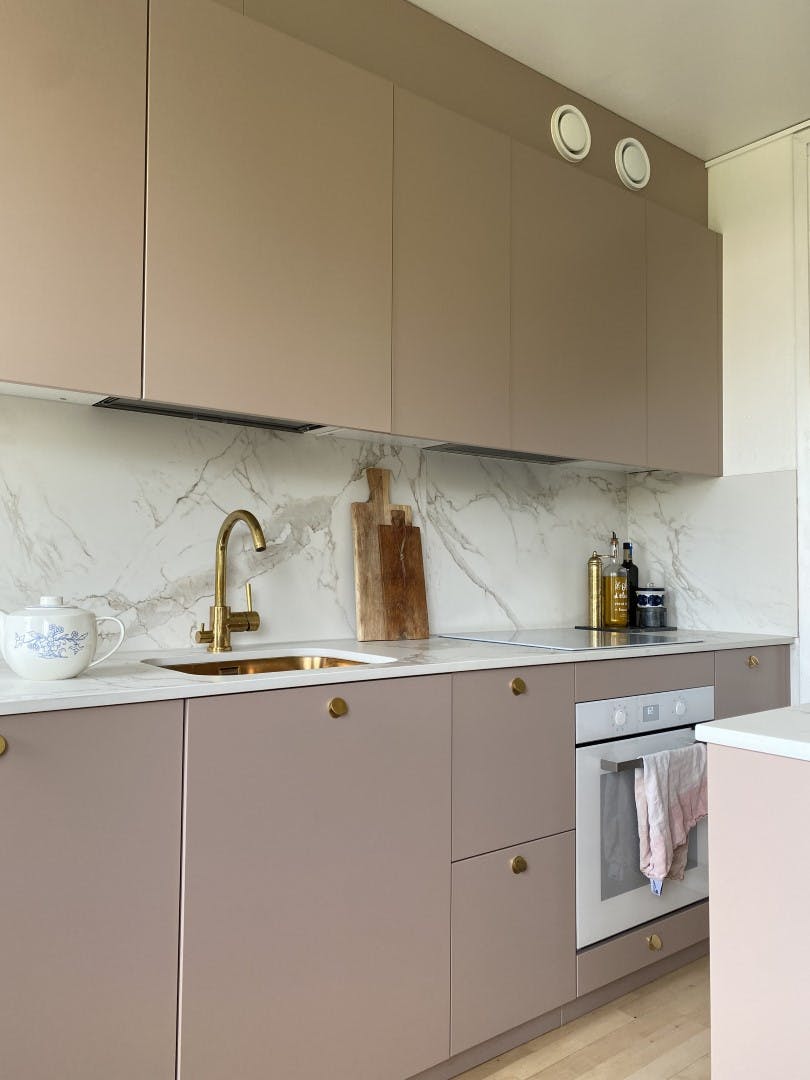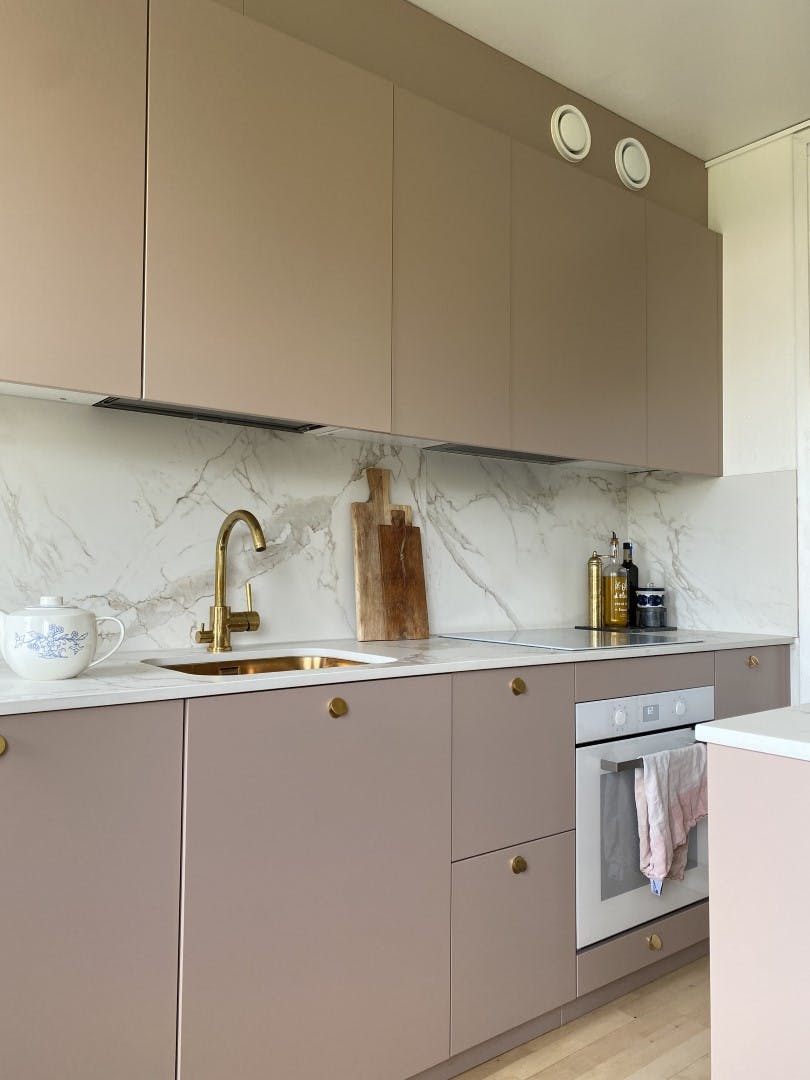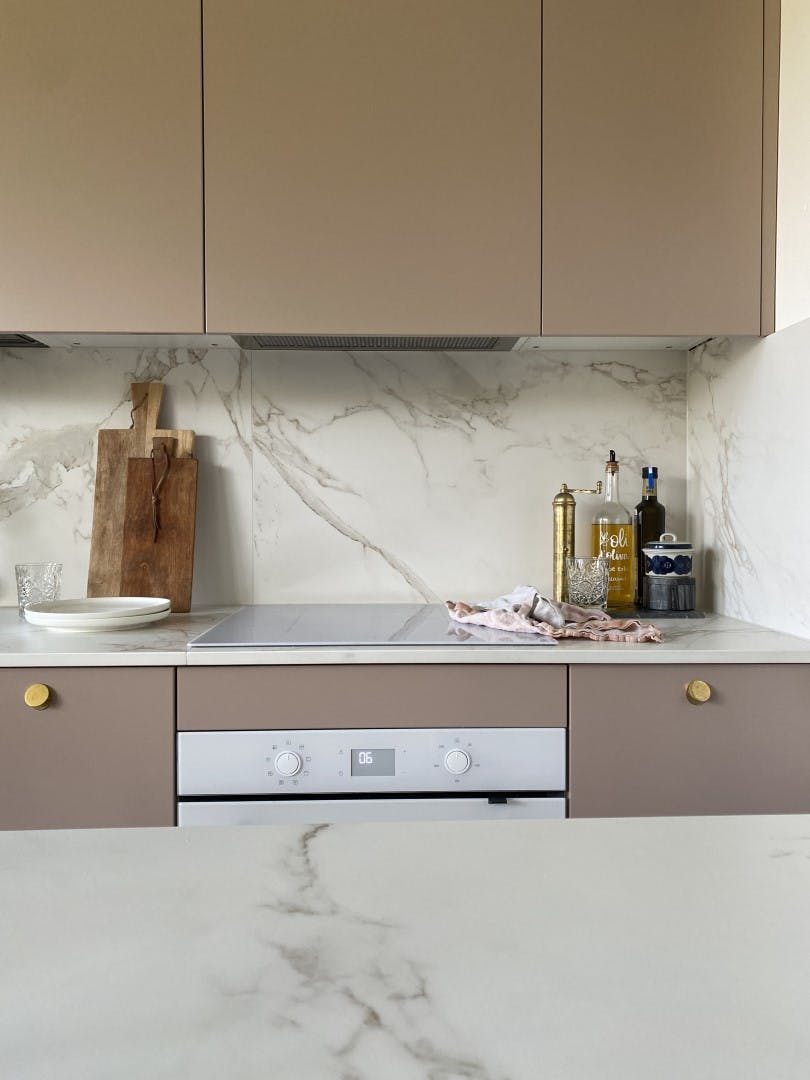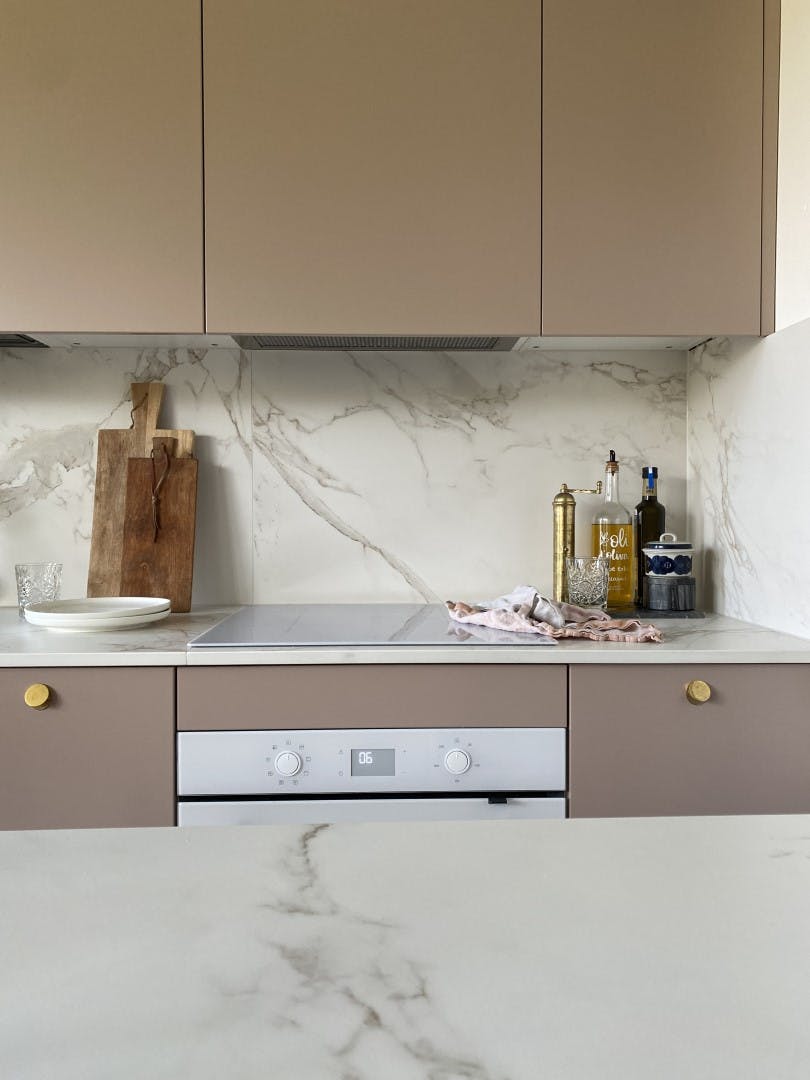 The power of golden veins
After learning about Cosentino's many possibilities in one of its showrooms and seeing all the colour options, Vivian opted for the elegant Dekton Entzo. Inspired by Calacatta Gold marble, it has very realistic and natural textures that reproduce the random shapes of the golden veins. A perfect touch to combine with the rest of the materials that give life to this dream kitchen.
The kitchen is the most important part of the flat for me, as I love cooking and, at the same time, having a tidy space, with everything stored in its place, says the influencer. Thus, the solution found for this space conveys the sense of order and calm that she wanted to project. "A beautiful kitchen improves the mood and atmosphere of the whole house. I am very satisfied with my choice of colours and materials," she adds.
It was not only aesthetics that was the reason for choosing Dekton for the worktop and front. It was also the technical properties of the material, which is perfect for these work surfaces, thanks to its easy cleaning and maintenance. In addition, due to its low porosity, it is a stain-resistant material, as well as resistant to scratches or high temperatures.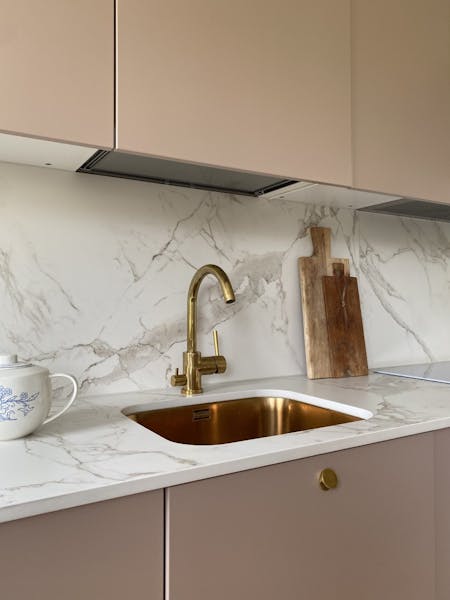 Vivian Nick
Cosentino's materials used in this project