Case Study
Dekton fits perfectly with the artisan yet innovative atmosphere of the Picantón restaurant in Seville
Donaire Arquitectos / Persevera Producciones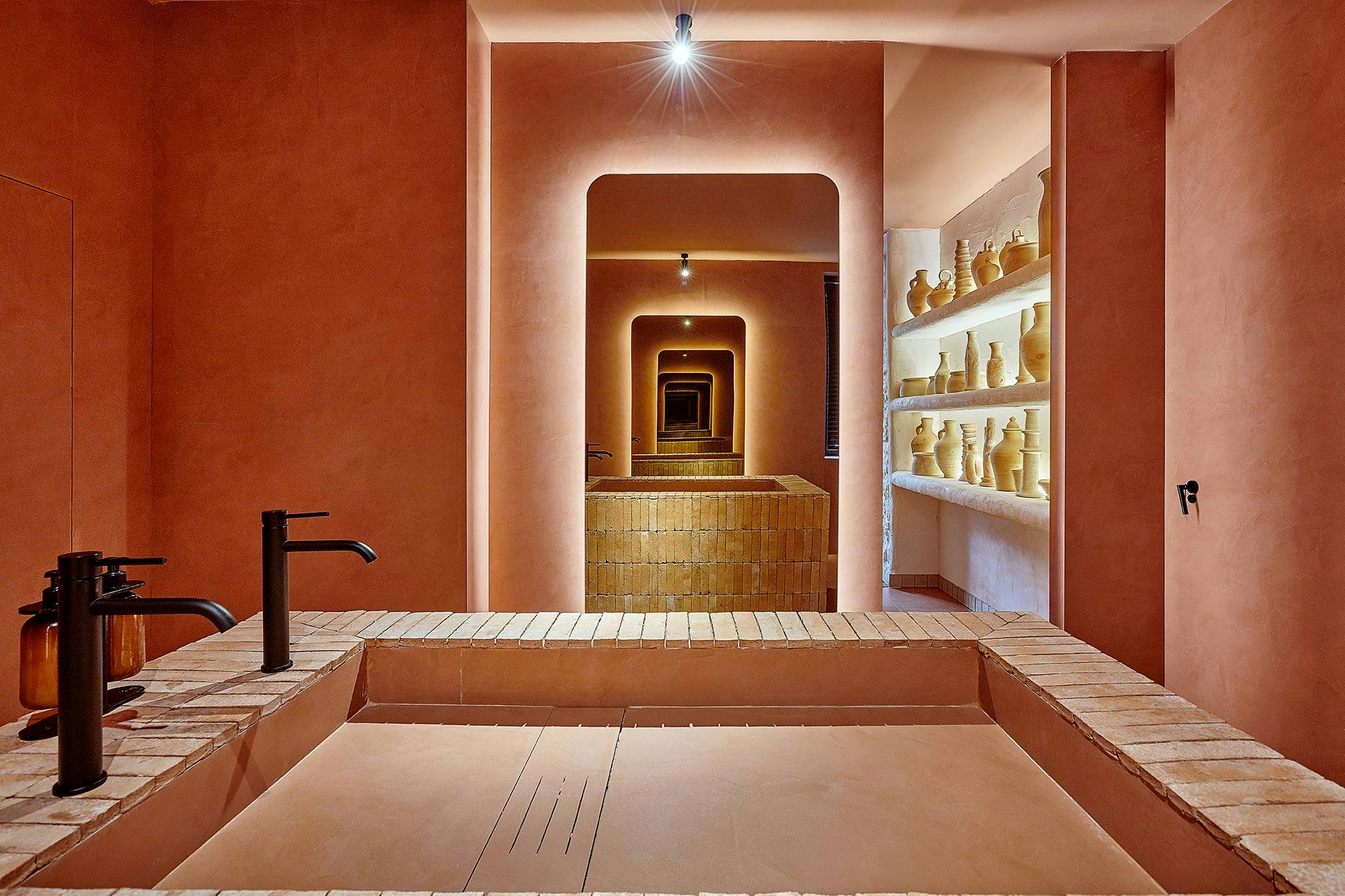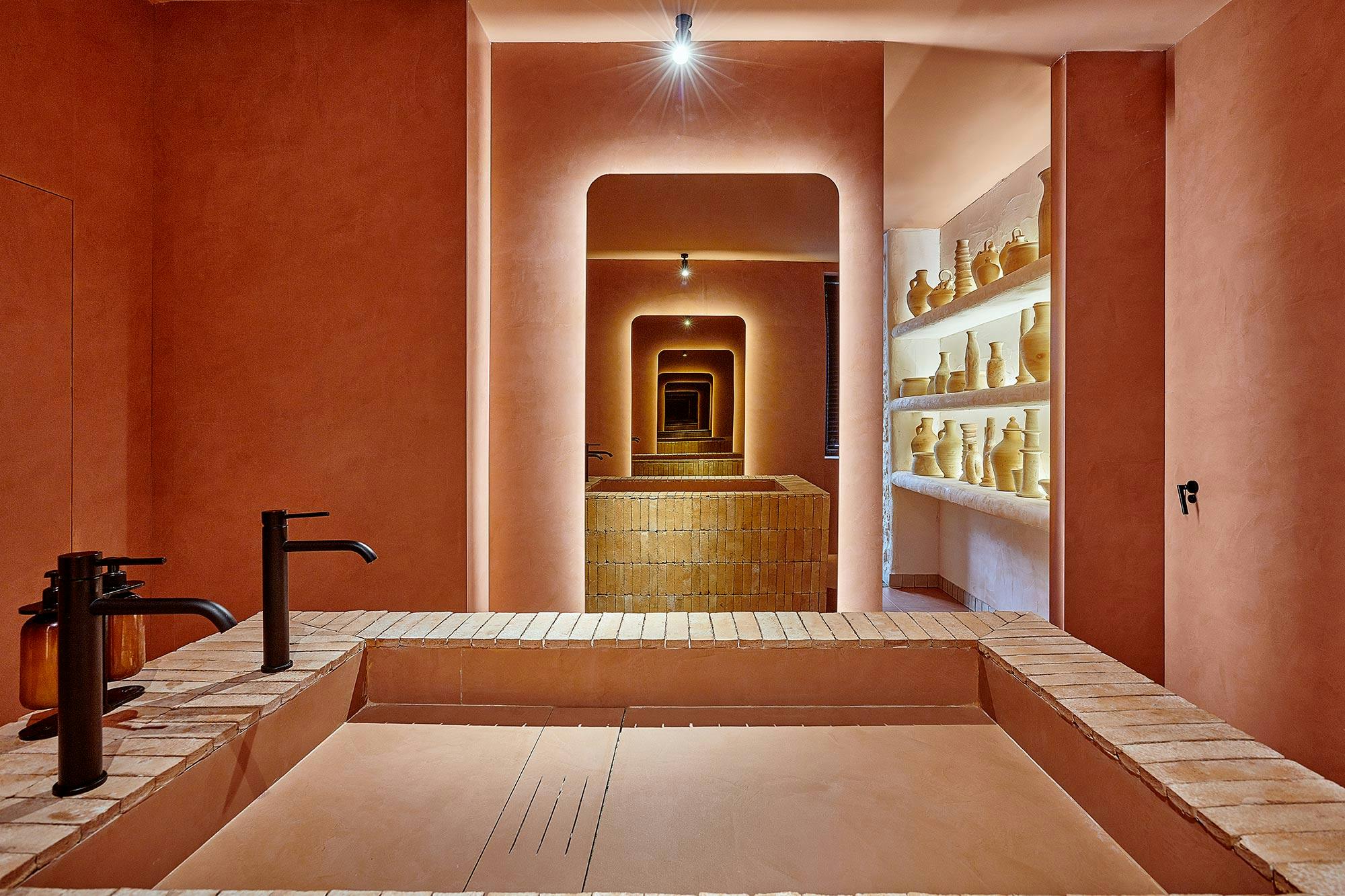 Collaborators
Builder: Modo Obra
Color
Micron, Umber | Perlado
Architecture/Design
Donaire Arquitectos / Persevera Producciones
Application
Bathrooms, claddings, stairs
Photography
Craus Fotografía
The whole idea was inspired by the typical Sevillian house, where life revolves around food. That was the starting point of this restaurant belonging to the Perro Viejo Group and located in the heart of Seville, where a 5-metre grill is the main star of the gastronomic experience offered by this contemporary tapas bar. The team of architects from Donaire Arquitectos and interior designers from Persevera Producciones were in charge of creating its concept, achieving a cosy and innovative atmosphere, very much inspired by the concept of the city itself.
The different areas of the restaurant, such as the bar and the dining rooms, feature an avant-garde style in which the combination of materials, textures and shapes reinterpret the traditional, bringing it up to date. Cosentino's natural stone Scalea, and more specifically its deep and very special Perlado shade, was used for the stairs, blending in perfectly with the design concept. Meanwhile, Dekton reigns supreme in the bathrooms, which hide the essence of this dialogue between the past and present that runs throughout the restaurant.
Handcrafted and innovative bathrooms thanks to Dekton Kraftizen
Used for both vertical and horizontal claddings and in combination with stucco mortar, Dekton enhances the bathrooms with its great precision and beauty. "The Kraftizen series is ideal for combining the stucco used in the different rooms with the wall and floor claddings in the bathrooms", say the designers.
One of them features terracotta shades that flood the space creating a cosy atmosphere. "Dekton Umber blends in really well with terracotta stuccoes, creating a warm atmosphere and offering a durable finish", they further say. This terracotta colour is inspired by umber, a natural pigment that provides a warm design and an inviting reddish hue.
Another bathroom feature Dekton Micron, also from the Kraftizen series. Its dark shade over a black background is reminiscent of microcements and adds a timeless and elegant touch. All bathrooms share the same design – only their colours change – and combine Dekton's innovation with traditional details, brickwork and shelves that showcase local craftsmanship.
Sustainable and durable, two ideal characteristics for a restaurant
The powerful aesthetics that these Dekton colours bring to the restaurant bathrooms add to the many advantages of this surface. Dekton is resistant to stains, scratches and temperature changes, making it ideal for use in high traffic areas such as this restaurant. It is also a very hygienic surface, easy to clean and maintain. Last but not least, its use is key to the sustainability of the project, as it is a carbon neutral product throughout its life cycle.
Cosentino's materials used in this project
Explore Similar Case Studies