Case Study
Dekton Lunar adds character to the Crowne Plaza hotel in Canberra, Australia
Marchese Partners, GHD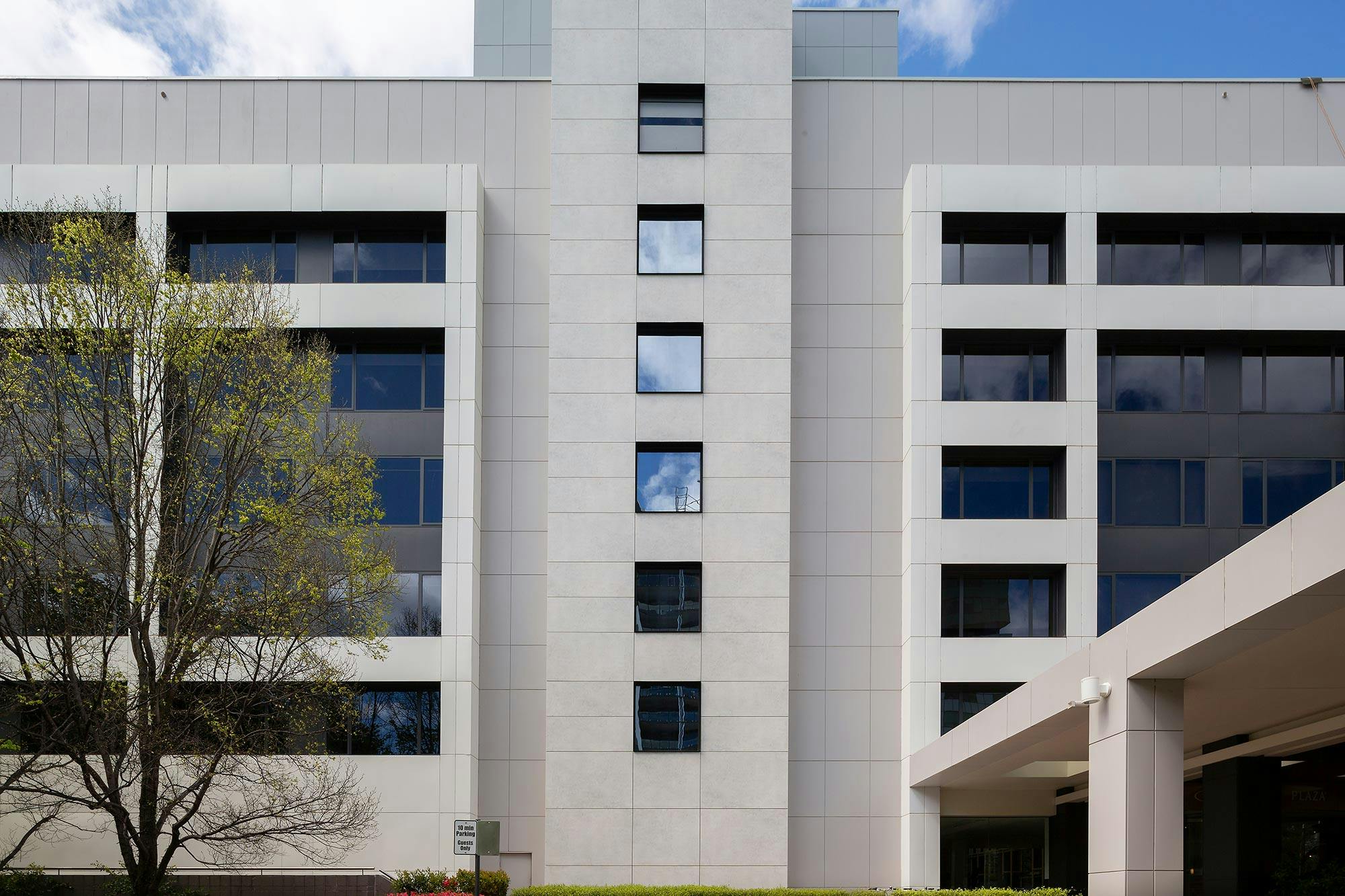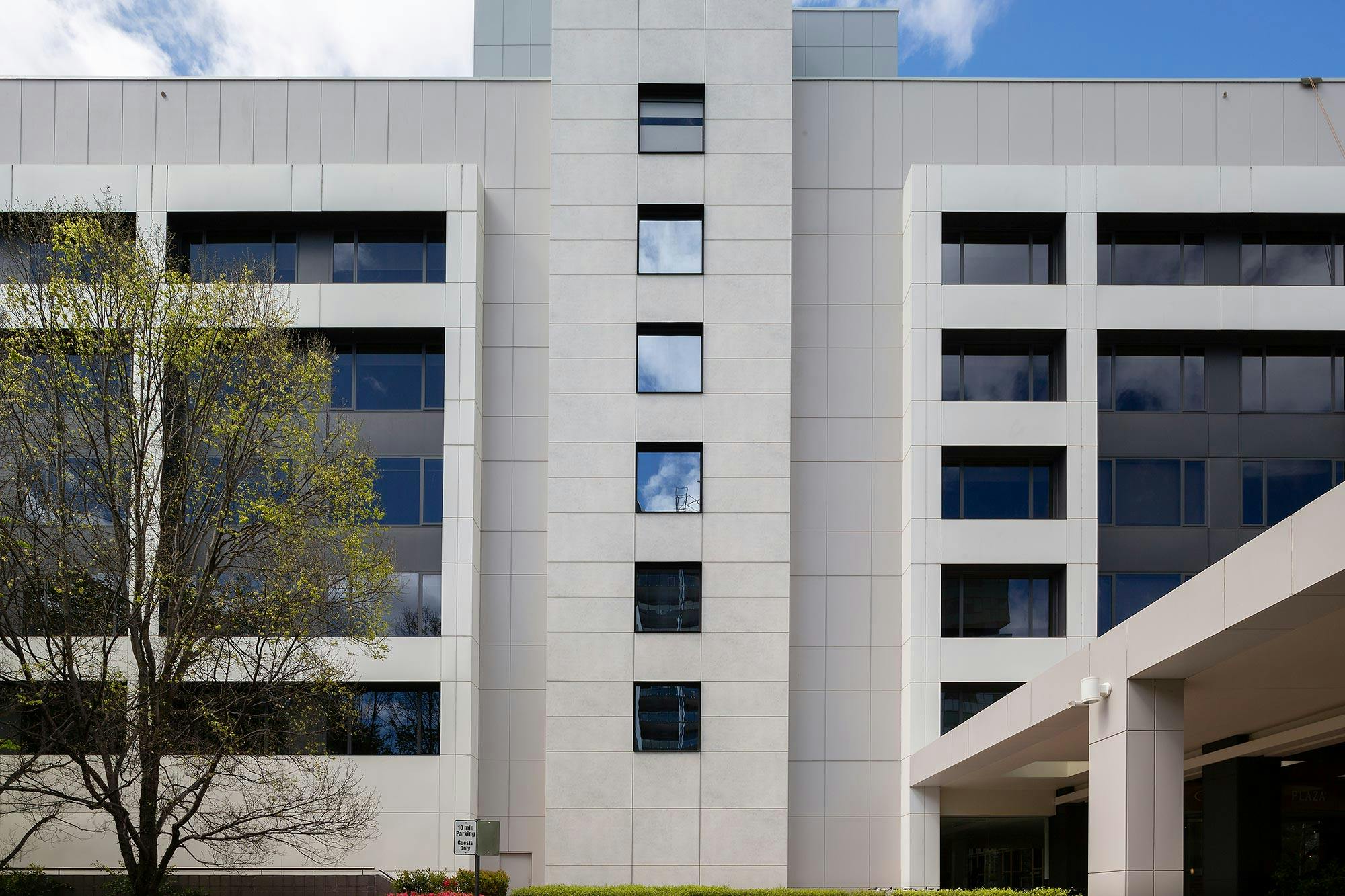 Location
Canberra (Australia)
Application
Ventilated façade with DKT1 hidden mechanical system
Architecture/Design
Marchese Partners, GHD
Staying in the appealing Australian city of Canberra, within easy reach of entertainment and shopping, goes hand in hand with the quality offered by Crowne Plaza Hotel. Designed for business and leisure travellers, its 296 rooms overlook the city centre and Glebe Park, one of the area's most attractive public parks.
Known as the 'Bush Capital', Canberra combines a contemporary character with plenty of greenery, gardens, parks and native vegetation. From the outside, the façade of the hotel perfectly matches this concept, with a modern and refined style in which balance and order prevail.
Lunar, an industrial-style colour
Designed by architectural firms Marchese Partners and GHD for Salter Brothers, the exterior of this affordable, modern hotel showcases a strong geometric character. The large windows have been combined with Dekton, the main material of the entire façade.
From the range of colours available, the design team opted for Dekton Lunar to give the façade a balanced and calm appearance. The texture of this colour, inspired by traditional cement, enhances the overall industrial look of the building. Its white base makes it one of the most fashionable shades and best suited to urban environments.
Simple installation and hard-wearing surface
The slabs were supplied directly to the supplier Pacific Stone, where they were cut to size and drilled, including the holes for inserting the 8.5 mm deep Keil peg. This allows the Dekton hangers to be subsequently installed at a distance calculated by engineering based on the wind loads considered. This system is certified by European Technical Assessment (ETA), which is indicative of its high performance. Aesthetically, it is one of the most widely used systems, as it is not visible and allows continuous planes to be displayed with a minimum number of joints of 5 mm between pieces.
Dekton is not only easy to install, but also offers many advantages in its application as a façade. As a low porosity surface, it is highly resistant to stains and scratches and very easy to maintain. In addition, it withstands sudden changes in temperature perfectly and is a durable material that ensures a flawless appearance over time.
Cosentino's materials used in this project
Explore Similar Case Studies