Top Homes
Dekton Lunar, the perfect worktop for Danish chef and influencer Jon Daniel Edlund
Designa / Jon Daniel Edlund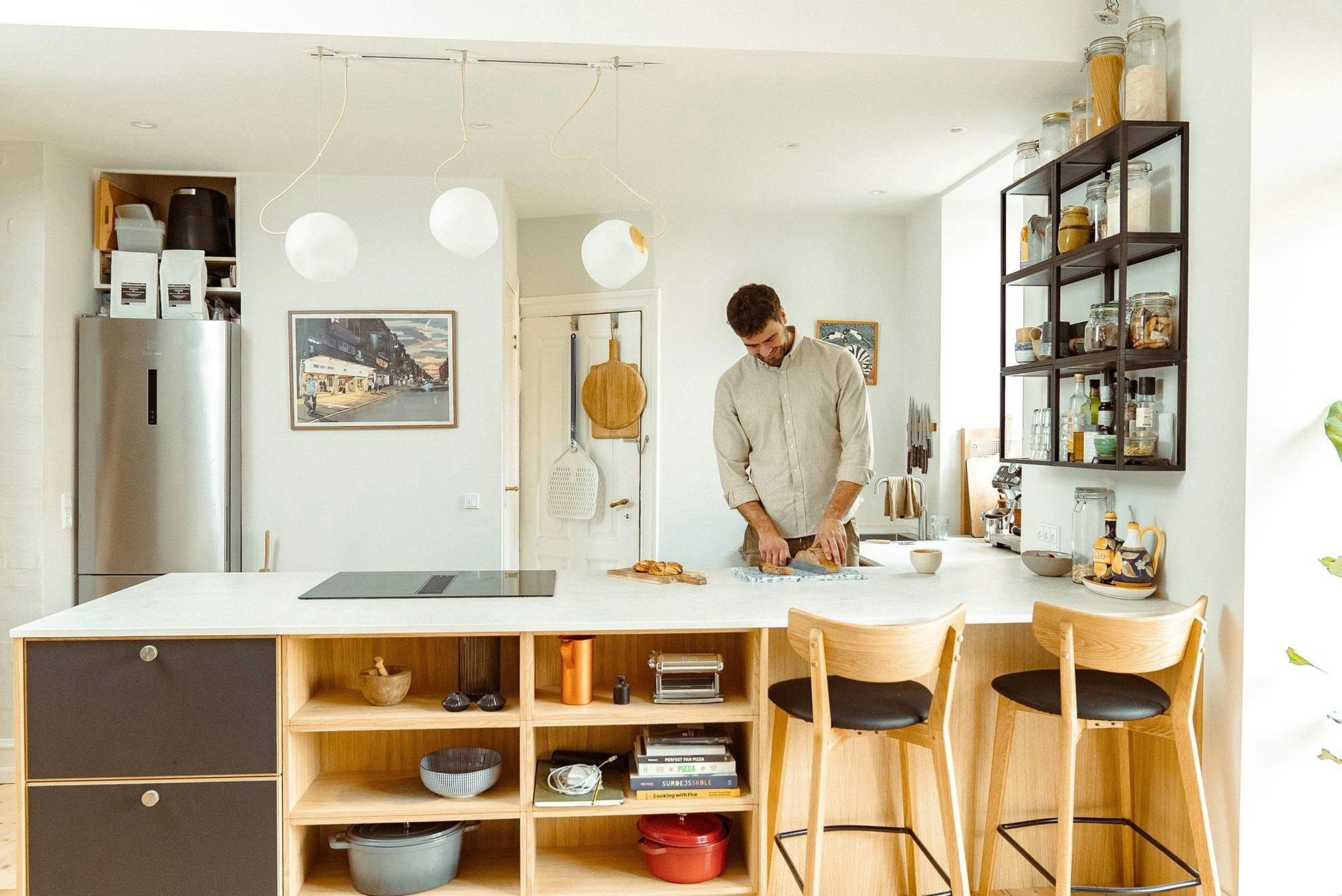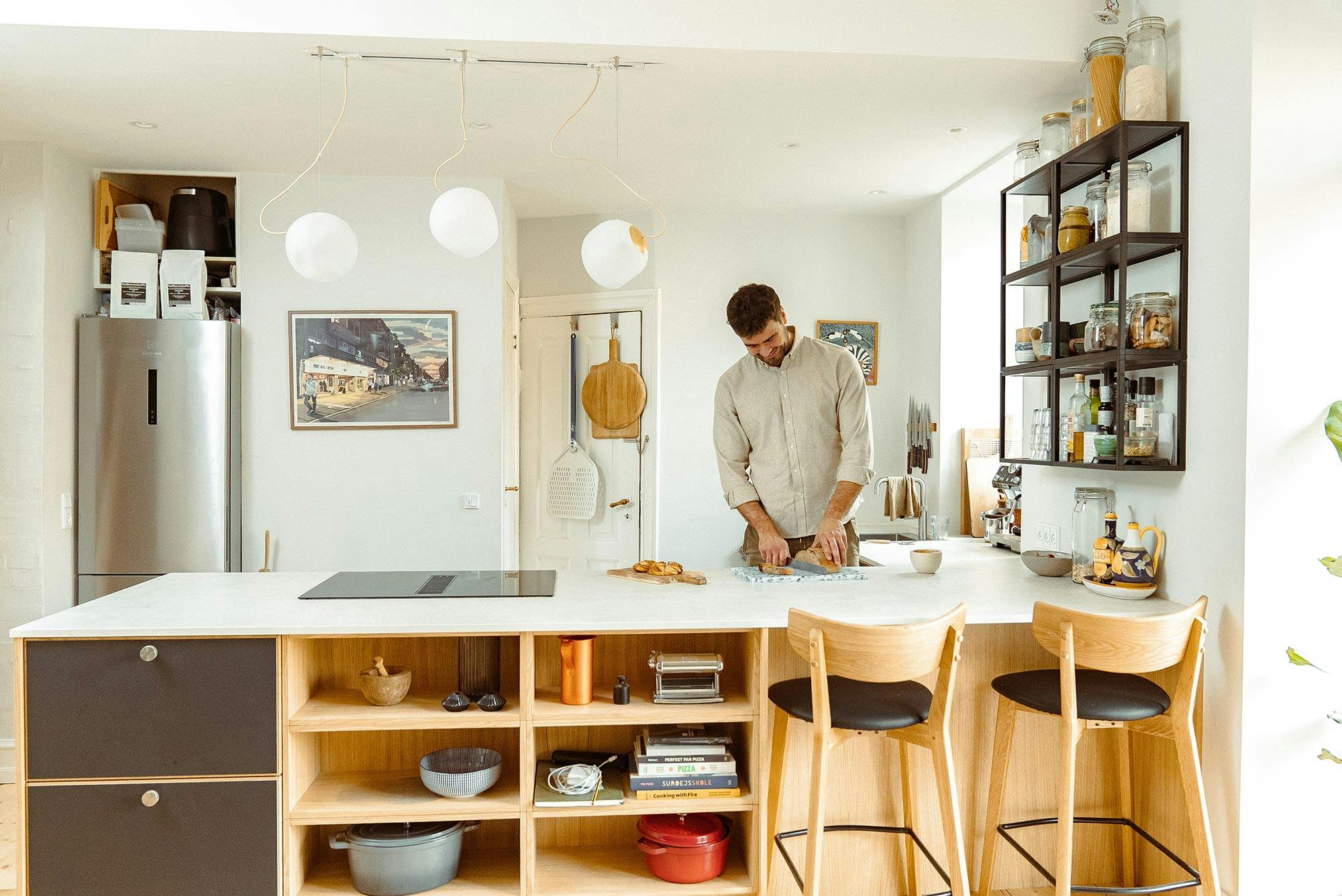 Location
Aarhus (Denmark)
Architecture/Design
Designa / Jon Daniel Edlund
With the popularity boost from his participation in the Danish TV show Den Store Bagedyst 2018, chef Jon Daniel Edlund started his own company, Jons Madklub, where he combines his passion for gastronomy, events and communication.
The influencer, who has more than 60,000 followers on Instagram (@jondanieledlund), has just renovated his small 52 m2 flat in Aarhus (Denmark). The kitchen is, for obvious reasons, the hub of his home. Designed to be cosy and simple, it focuses on maximum functionality. 'My kitchen is by far the most important room in my house and it is of paramount importance to me that I never have to worry about it being damaged,' says the chef.
The main aim of the refurbishment was to create a functional kitchen with as much space as possible. To this end, a partition wall was removed and functional materials were chosen to create the perfect environment for preparing recipes and working professionally to produce dishes, cakes or pastries.
Among the materials chosen, the Dekton worktop stands out. 'I would never choose a worktop just because it is pretty. It also has to be functional. With Dekton Lunar, I have both,' says the influencer. Lunar's cement-inspired white colour enhances the industrial look and gives the flat a contemporary feel.
Thanks to Dekton's properties, the worktop is perfectly suited to the intensive work of a professional chef like Edlund. 'I don't have to worry about scratches or stains,' he explains. I can treat the worktop exactly the way I want to... and I can clean it in no time at all. So I can spend my time having fun. It's great,' he concludes.
Cosentino's materials used in this project
Explore Similar Case Studies