Case Study
Dekton modernized historic The Bank in Sacramento  
Christman & Associates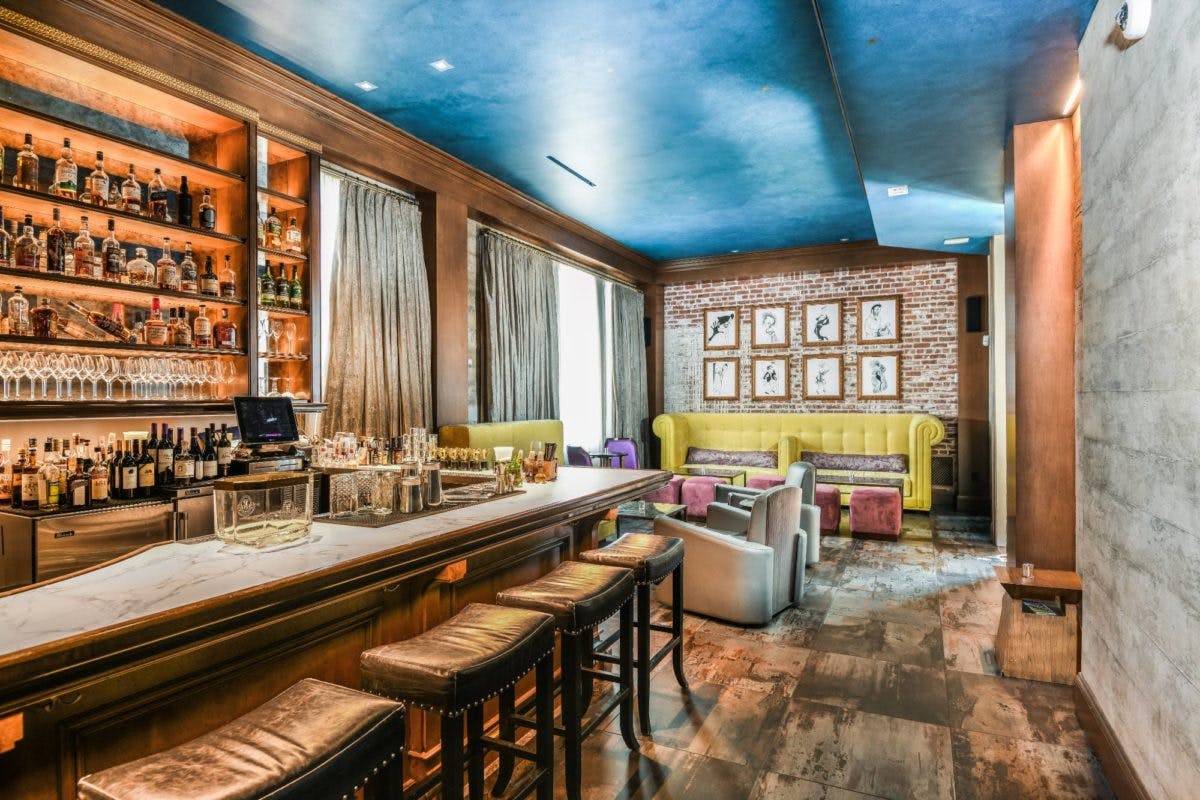 Location
Sacramento, CA, USA 
Application
Bar Top | Flooring | Vanity Top 
Architecture / Design
Susan Christman, Principal at Christman & Associates 
Color
Entzo | Trillium | Spectra | Blanc Concrete 
The perfect complement for classic pieces 
Welcome to The Bank at 629J in Sacramento, California, a hundred year old historic bank building established by Darius Ogden Mills, a prominent American banker and philanthropist.  The structure was recently renovated, repurposing and reusing many of its historic elements while incorporating modern touches, such as Dekton, in various applications.  
The Bank is now a multi-use space featuring a food hall, taproom, and event venue. Designer Susan Christman perfectly mixed the old natural stone crema marfil with Dekton to create a space that is functional, beautiful, and balanced.  
Dekton Trilium, an industrial color inspired by volcanic stone
Dekton Trilium was used as the main mezzanine flooring and hallway, creating a harmonious contrast with the classic elements of the space. A durable material, Dekton Trilium is perfect for high-traffic areas of daily use. The team mitigated structural elements in the substrate in order to successfully install Dekton. 
Moving on to the bar area in the mezzanine we find a wooden bumpered bar with a Dekton Entzo inset top. This stunning color inspired by natural marble features striking gold and grayish veining on a white backdrop and helps highlight the wooden and leather elements in this cozy space.  
The busy bathrooms in the mezzanine area of The Bank also got a refresh. In the gentlemen's room Dekton Spectra, a dark and elegant color that plays beautifully off the blue subway tiles along the walls. The ladie's room features Dekton Blanc Concrete, creating a harmonious look with the white subway tiles and the accent wall.  
Dekton is now part of a historic building in Sacramento - honoring its origins while bringing a modern touch that will last for years to come.  
Cosentino's materials used in this project