Top Homes
Dekton, the perfect choice for a holiday home
Alican Ekin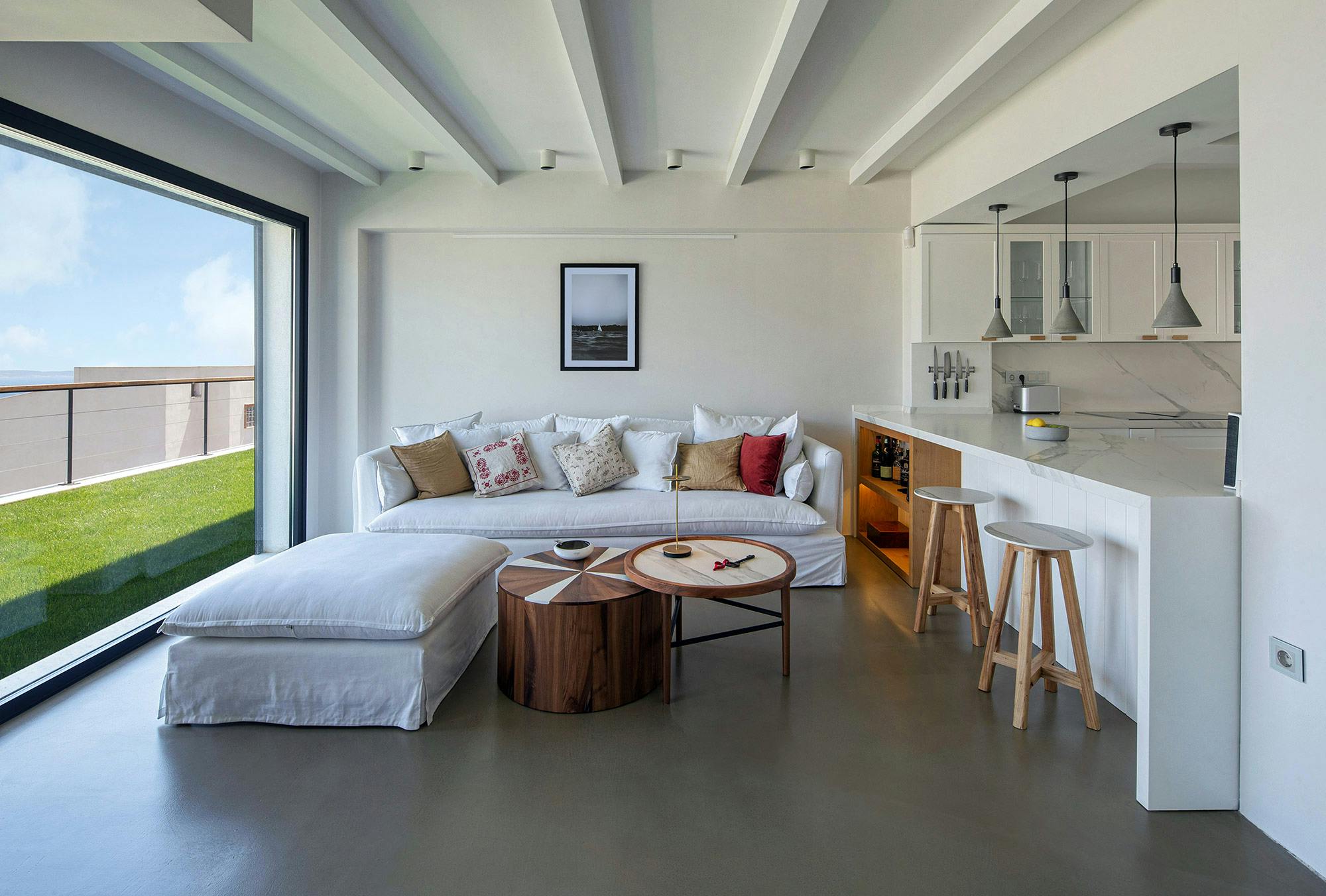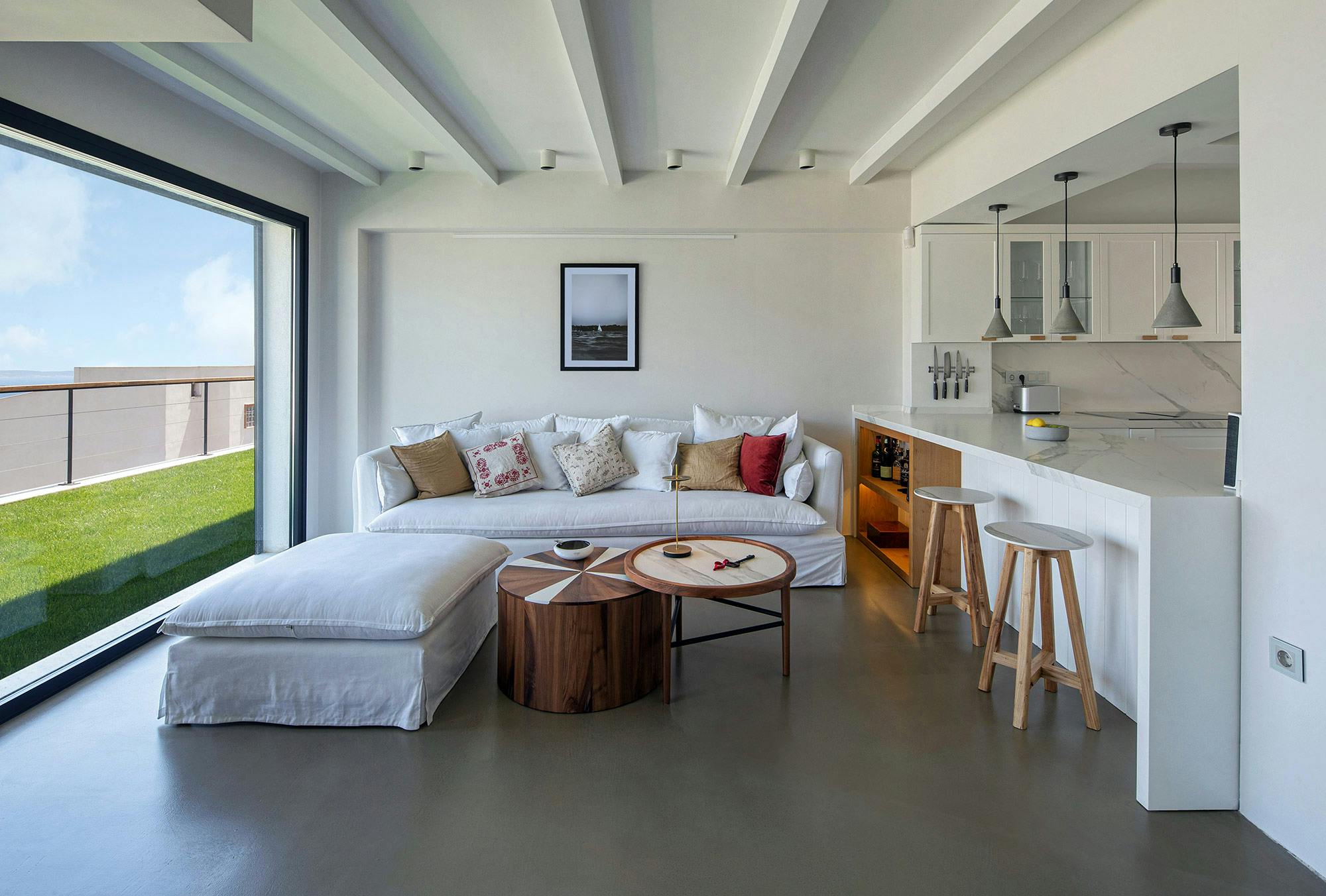 Location
Karaburun (Turkey)
Application
Kitchen worktop, kitchen countertop, stools, coffee tables
Architecture/Design
Alican Ekin
The smell of thyme, mountain villages, vineyards and fine dining restaurants serving fresh local fish and organic vegetables characterise the Karaburun peninsula (Turkey), the ideal location for the Mimas holiday home.
Ekin, the homeowner, used his keen eye to decorate this house by the sea with large windows that accentuate the connection with the landscape. From wood to stone, tiles to Cosentino's ultra-compact stone, Dekton, the pleasing texture of the chosen materials is a striking feature of the house.
According to the project managers, this retreat of "peace, pleasure and happiness" is designed to relax, let go and enjoy every minute. Therefore, its furniture could only be beautiful and serene, comfortable and functional. "The harmony and simplicity of the house, in which wood and microcement stand out, are its most outstanding features", explains photographer Alican Ekin.
"The most decisive criteria in choosing Dekton were its opacity and feel to the touch. In addition, the excellent usability of the material also played a part.
Ekin was so captivated by this Cosentino material that he used it in multiple applications throughout the house. For example, the kitchen worktop, stools and coffee tables are made in Dekton Opera, a colour chosen out of a desire to incorporate marble into the design but which offers more advantages than marble itself.
"We used the same material for the coffee tables and stools in order to maintain the integrity of the design. Its combination with wood was a great success", says Ekin. This is particularly evident in the case of the coffee tables, whose tops feature a fusion of both materials.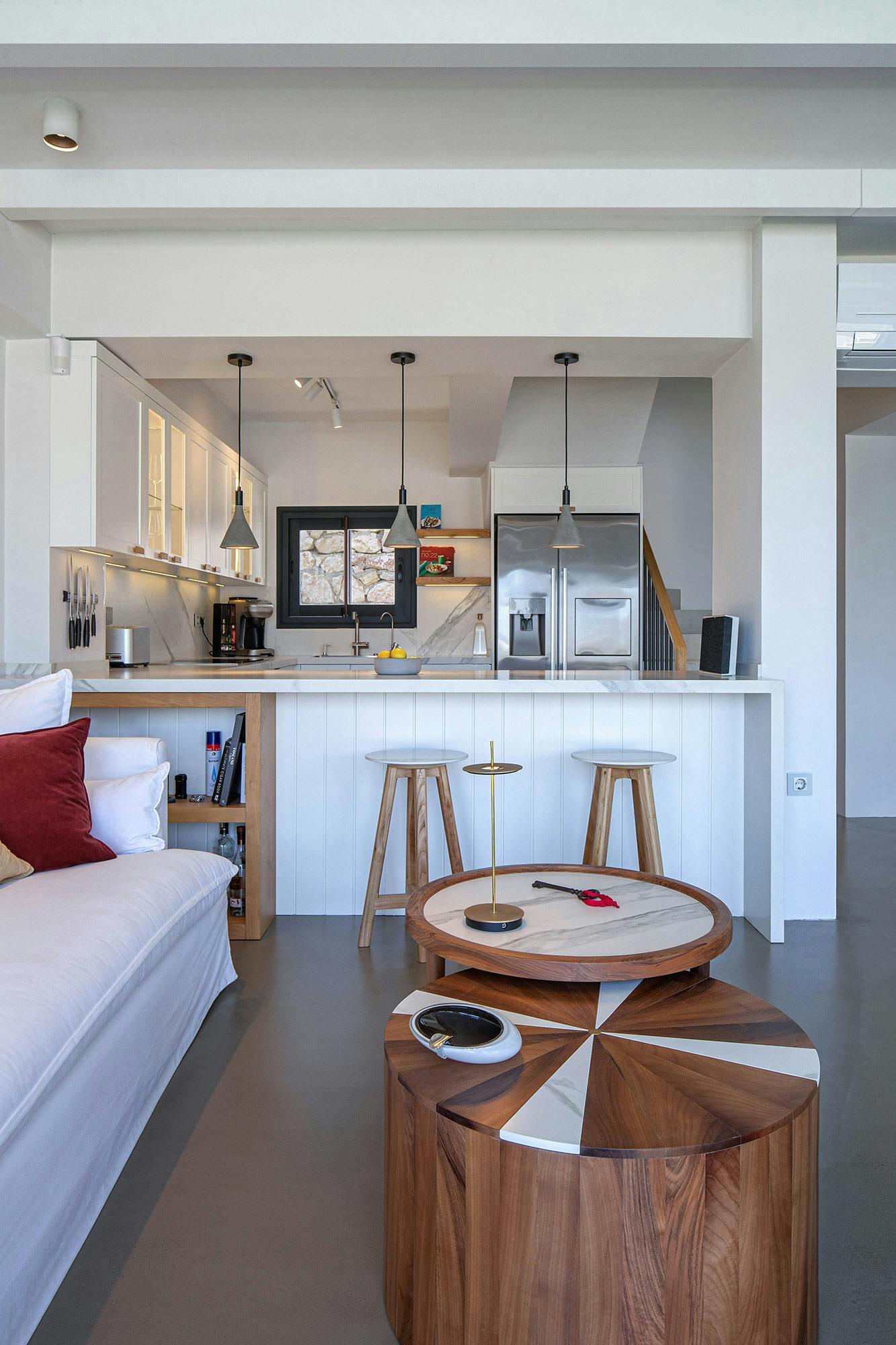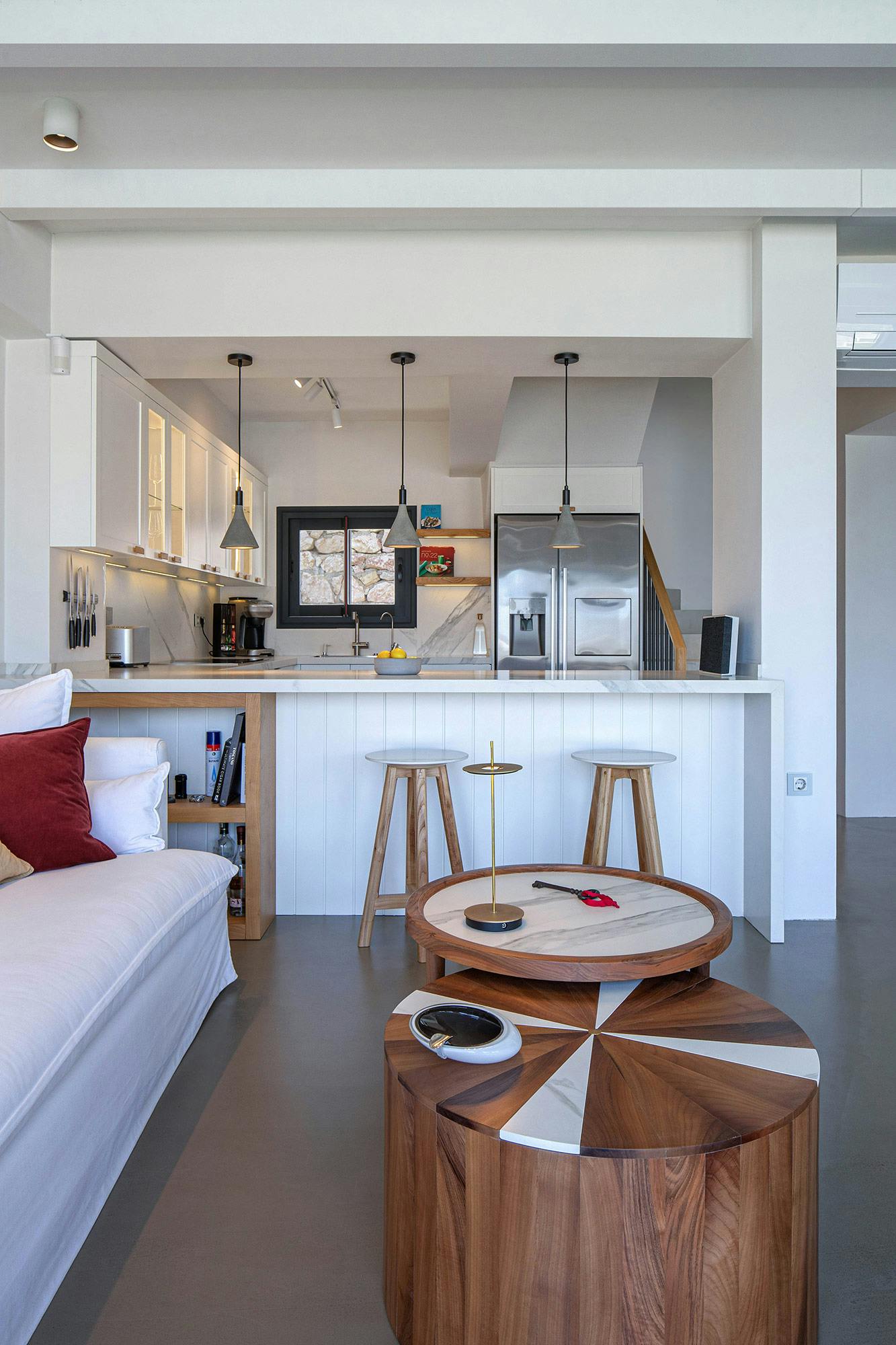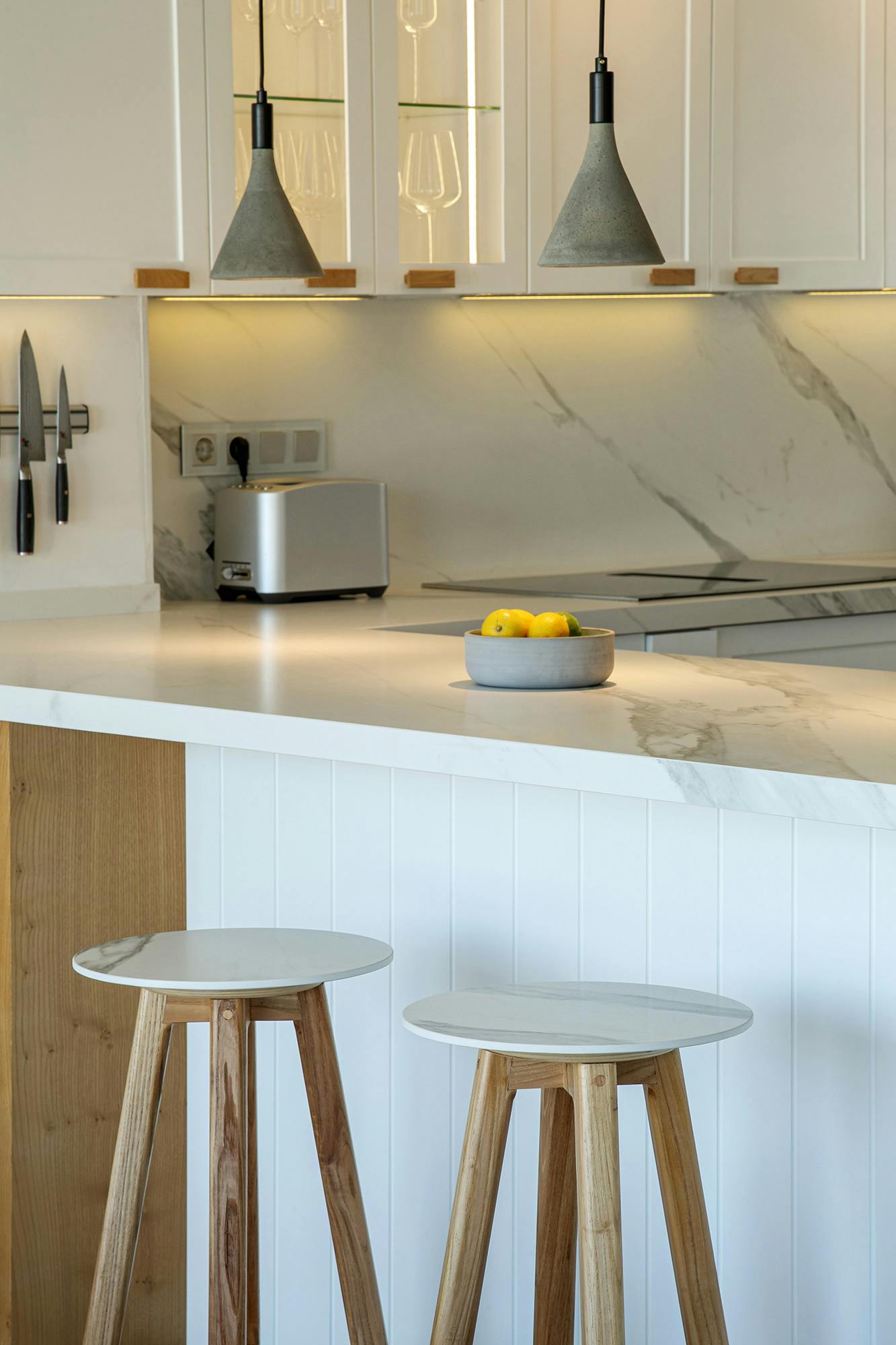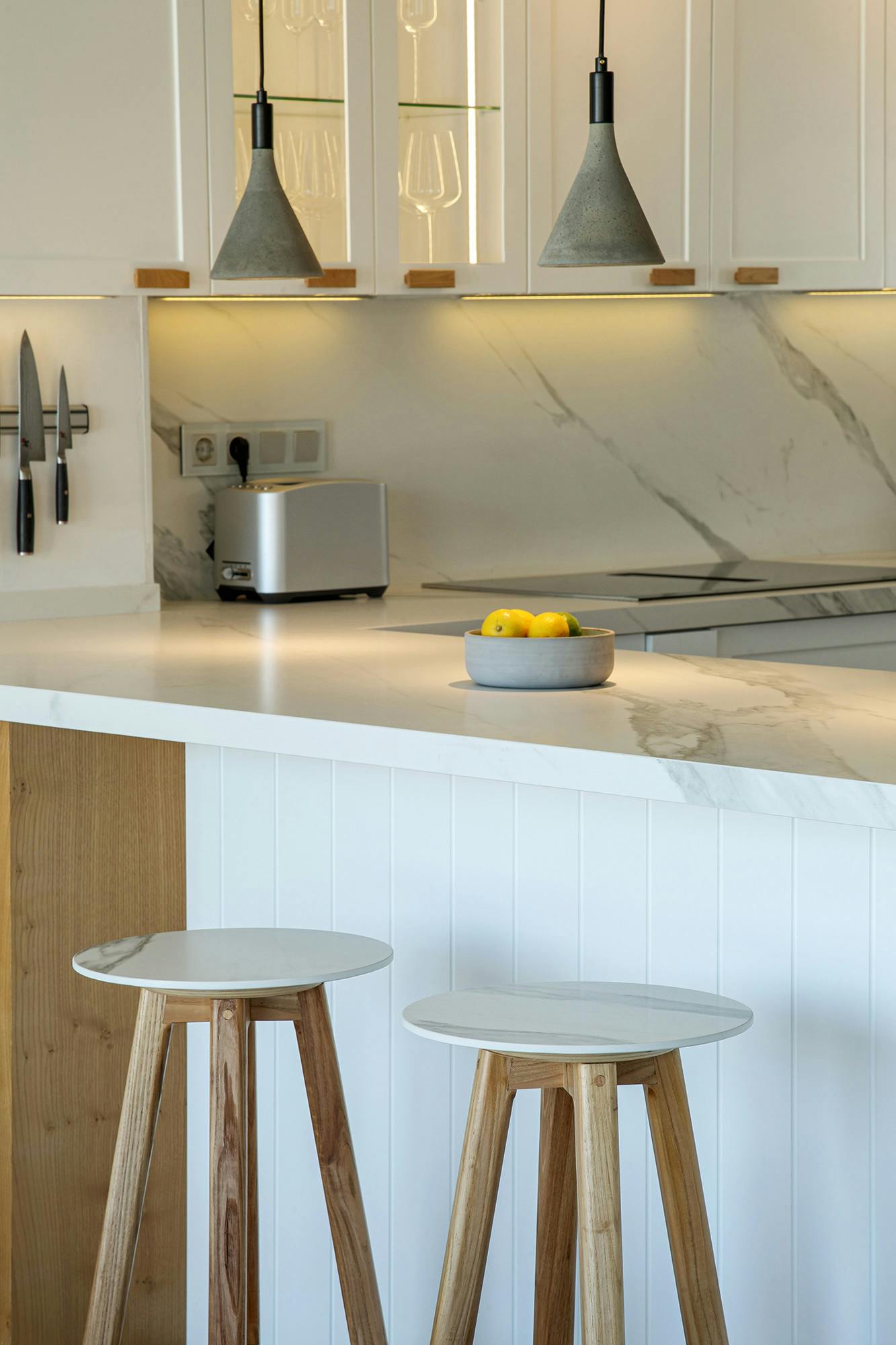 Beauty, durability and ease of maintenance, key to the choice of Dekton
Dekton Opera, a colour inspired by the elegant Italian Carrara marble, features a simple light grey veining that adds depth and character to its creamy white background, offering a classic finish with a sensational velvety smooth feel.
However, unlike marble, it does not need careful maintenance: Dekton is highly resistant to scratches, stains – as it does not absorb liquids –, fire and heat, impact, abrasion… All it takes is a damp cloth to clean the surface, making the maintenance of this short term rental holiday home very easy.
Last but not least, it is worth mentioning that the bathroom countertop is also made in Dekton. Specifically, the colour chosen was Zenith, a Nordic white perfect for fresh and spacious environments, whose clean and matt finish fits in with any style. Here, this colour brings light and a sense of cleanliness to a room in which the sun and the sea play a special role.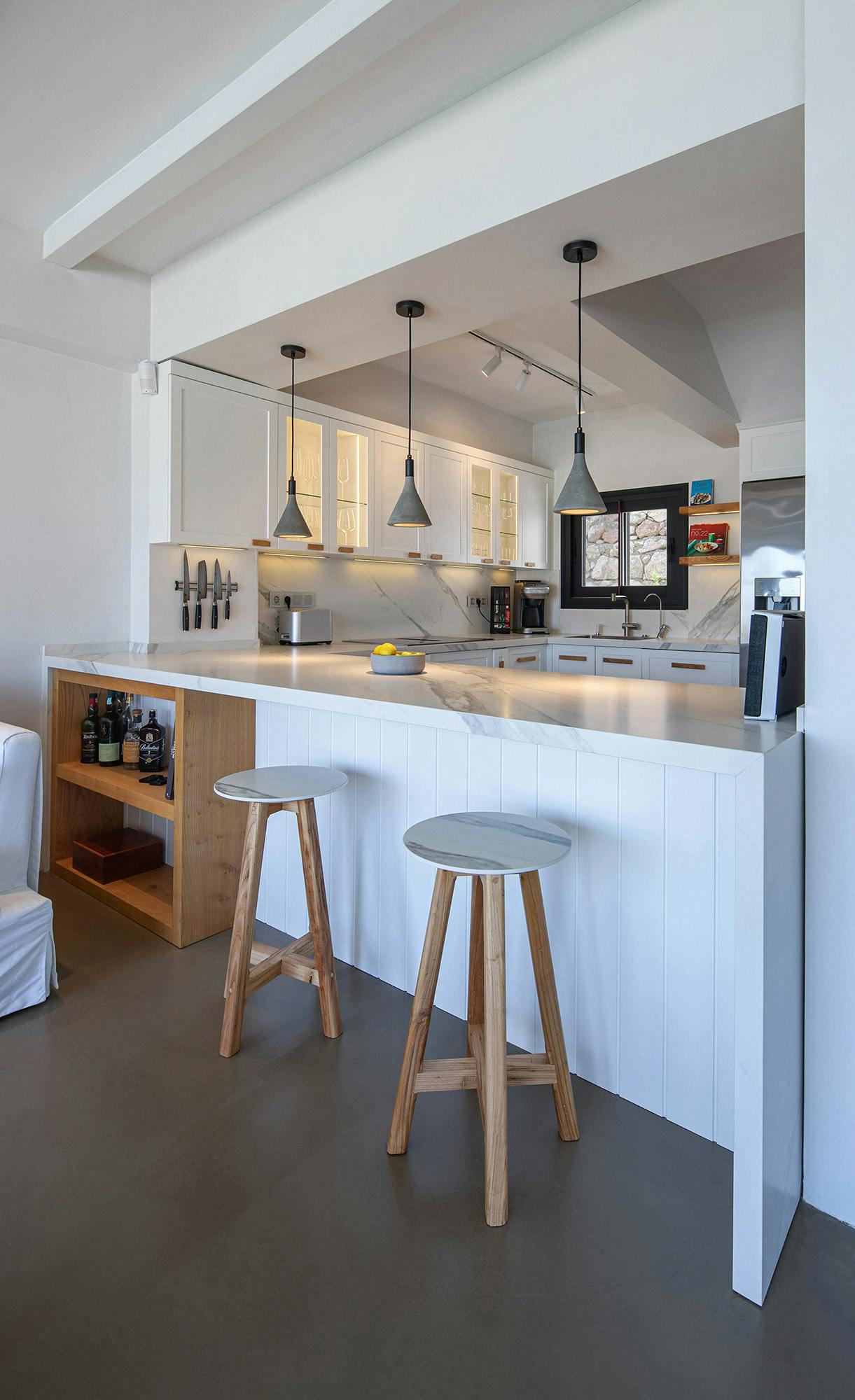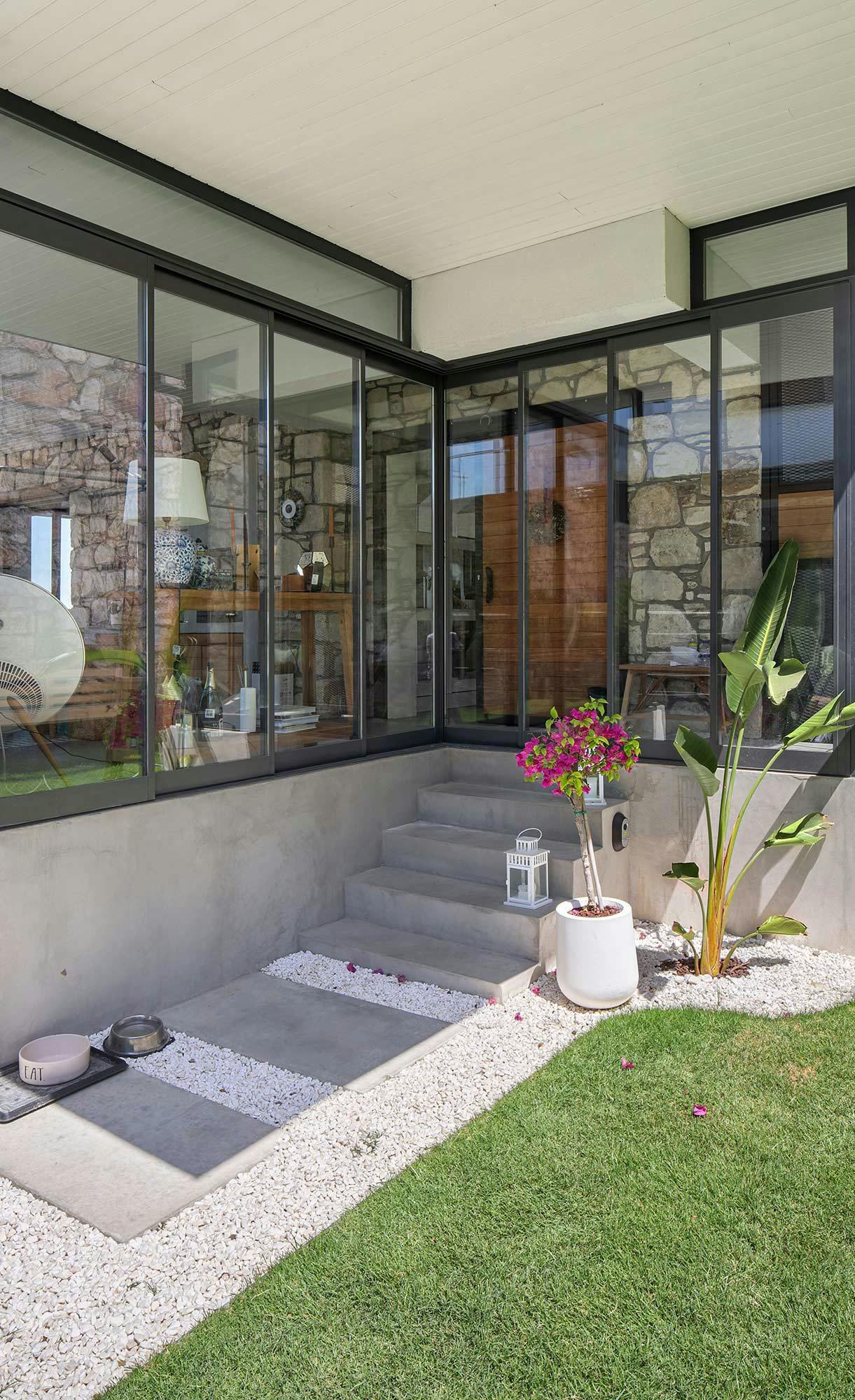 "For me, the most important advantages of Dekton are its ease of cleaning, heat tolerance and scratch resistance".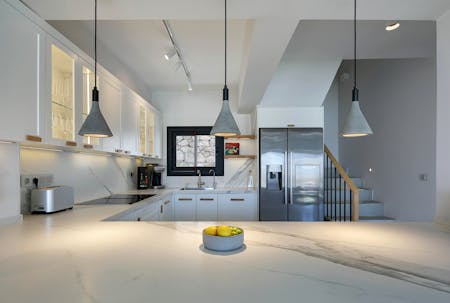 Alican Ekin
Photographer and owner
Cosentino's materials used in this project
Explore Similar Case Studies