Case Study
Design and elegance for the daily commute
Four Architects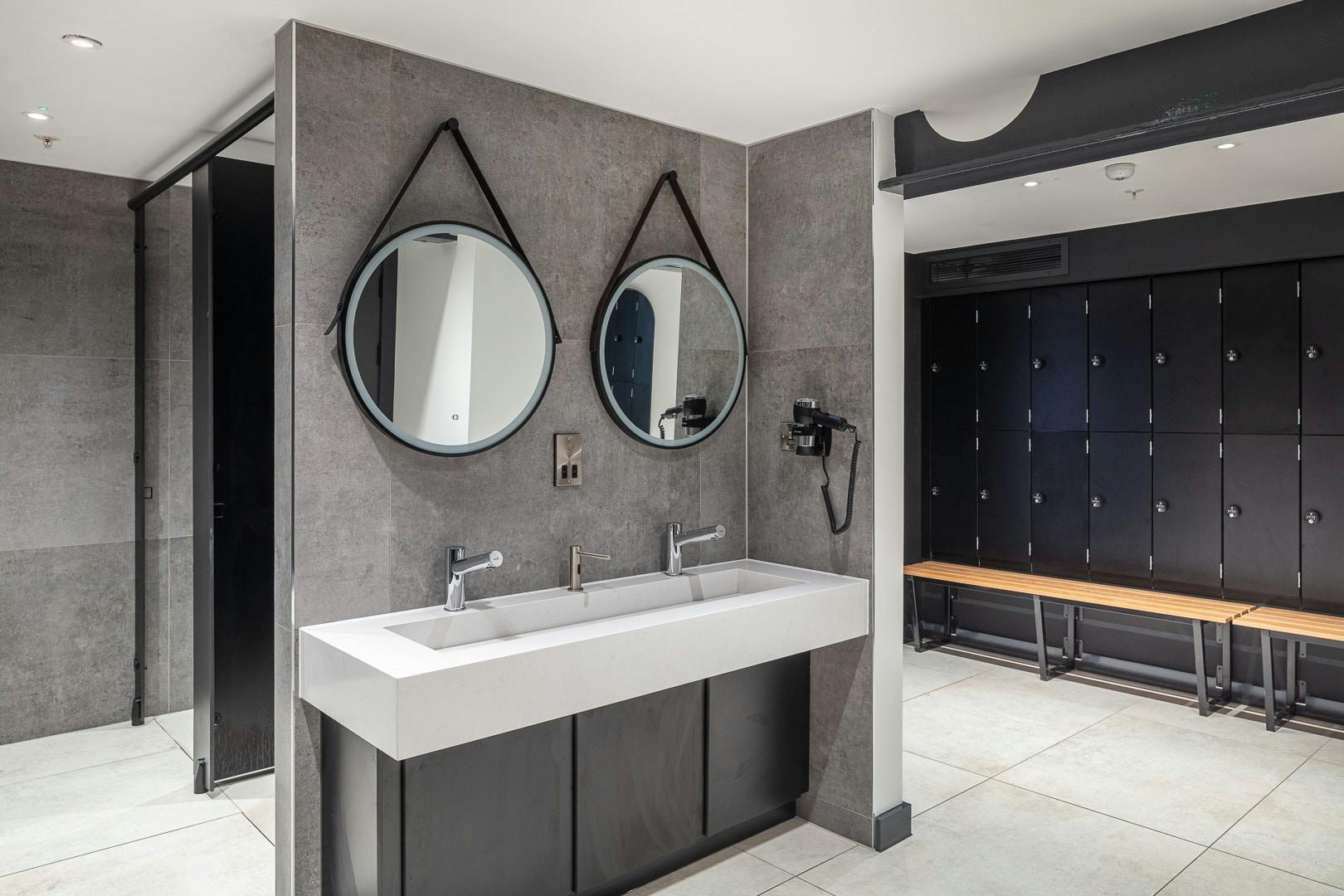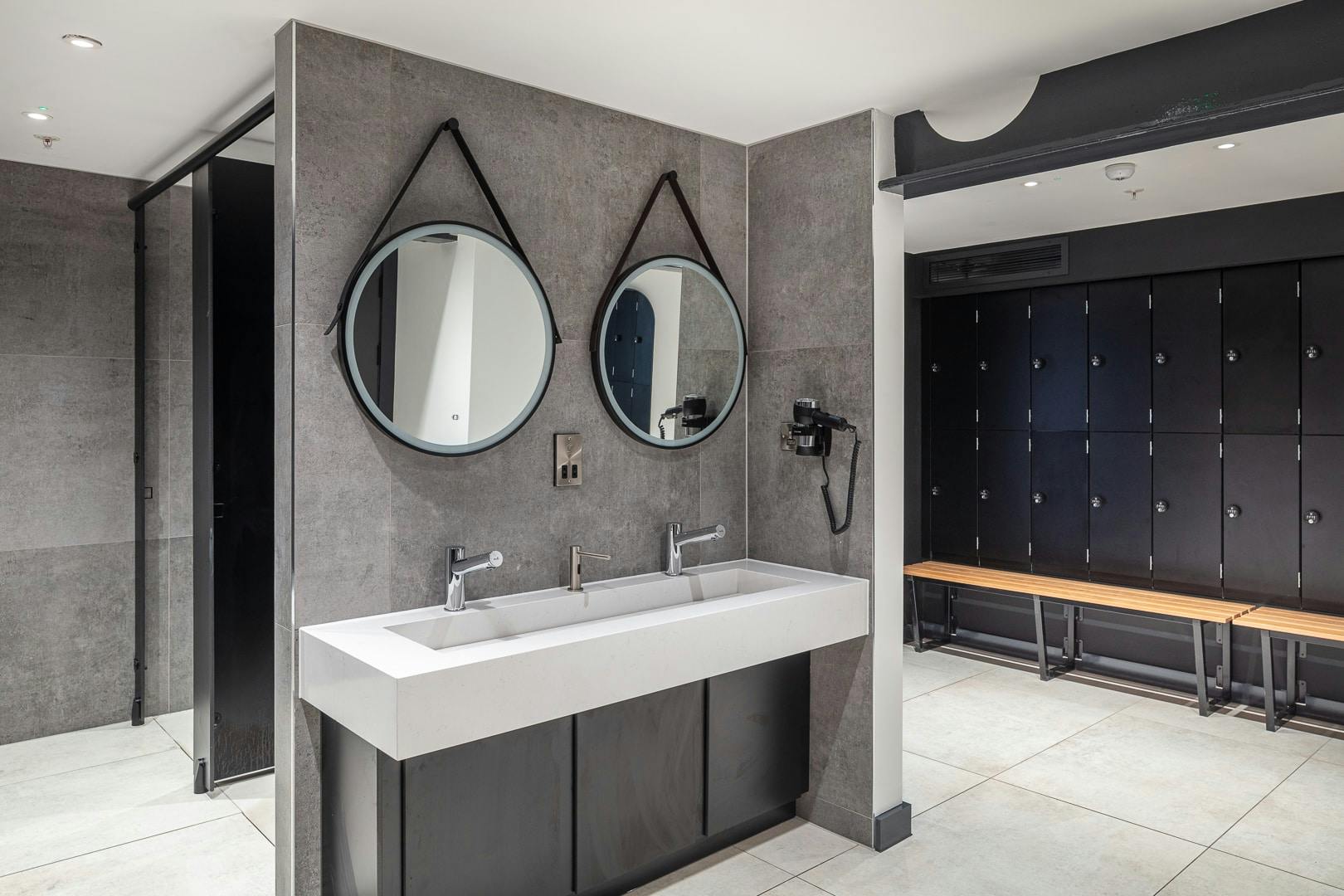 Architecture / Design
Four Architects
Application
Wall cladding | Flooring | Shower Trays | Basins
Dekton, a resistant and sustainable surface
This innovative and forward-thinking project by Four Architects has created a relaxing and welcoming space at a Manchester office building for commuters to shower and change after cycling into work.  Dekton in 4mm Kreta was specified for the walls and 8mm Lunar for the flooring, both from the Industrial collection, along with 11 Exelis shower trays in Nolita and three Silence basins in Miami Vena.
Dekton is a carbon neutral product for its entire life cycle, making it a truly sustainable choice perfect for climate conscious contractors.  It's also highly durable as it's resistant to UV rays, scratches, stains and thermal shock and it can also be used for wall cladding and flooring both inside and out for a fully co-ordinated look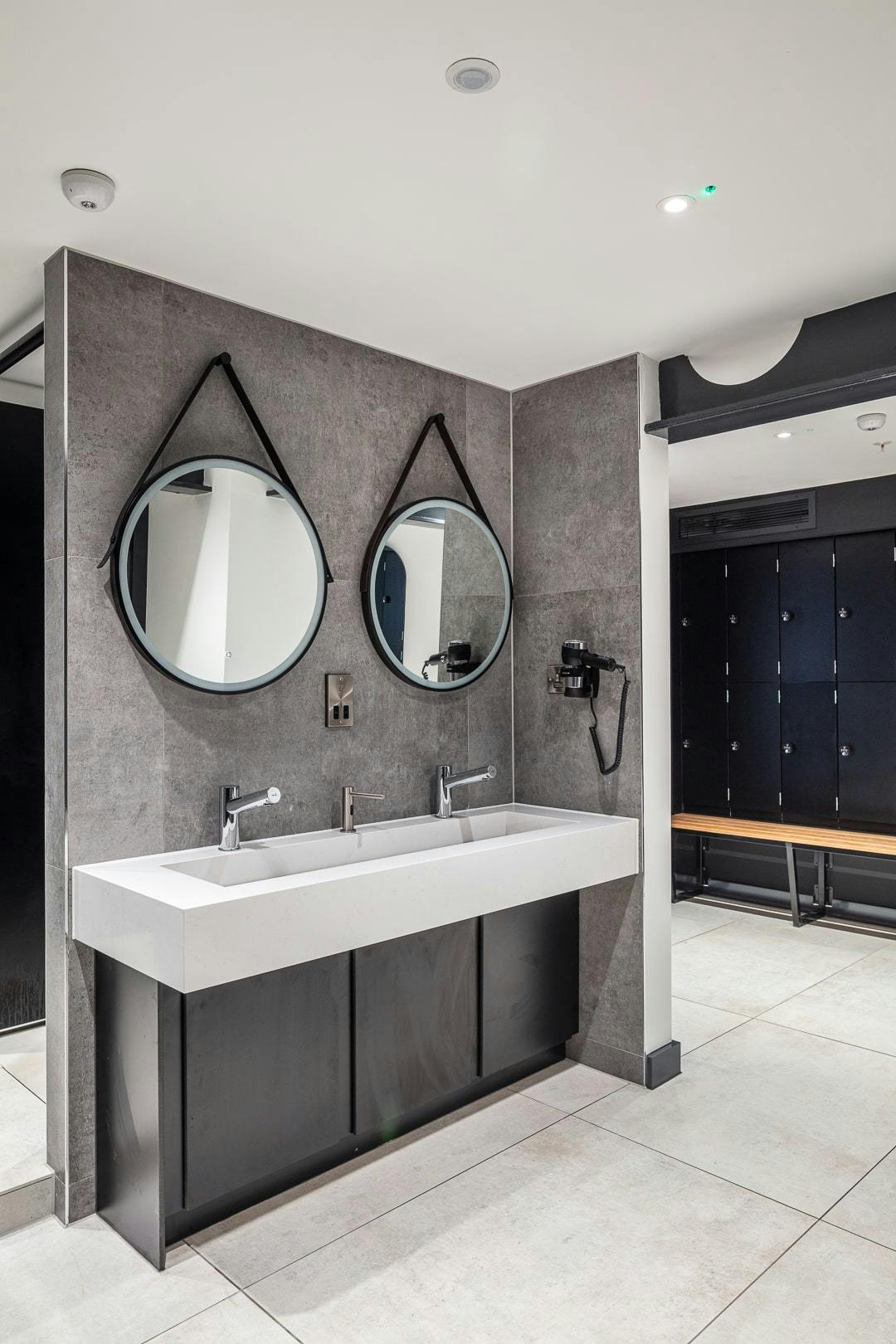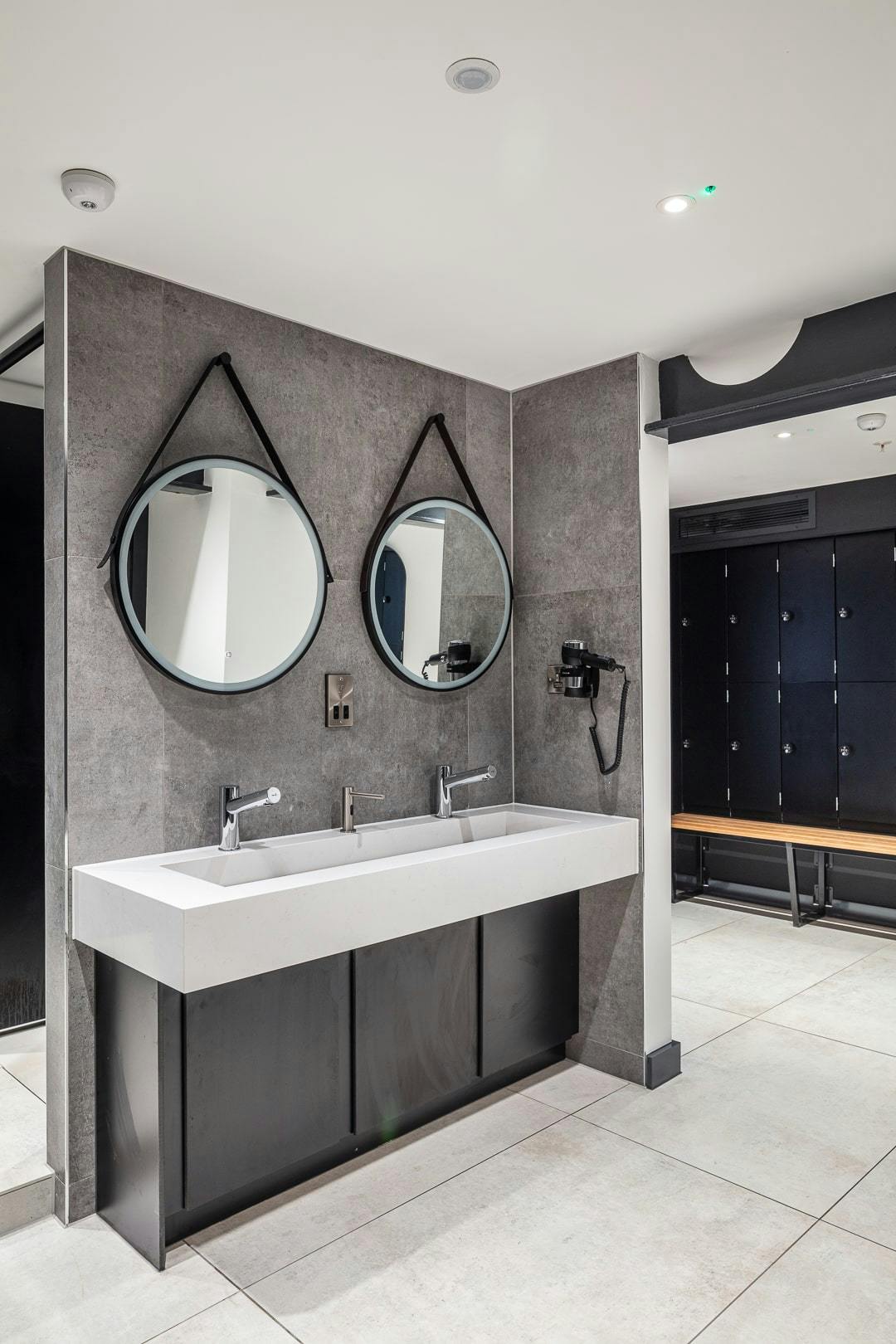 An easy-to-maintain surface
"When it came to designing the shower block and bike store, we knew we had to use durable, hardwearing materials," explains Matt Atkinson, Director at Four Architects.  "At the same time, the space needed to be easy to clean, hygienic and low maintenance as well as offering commuters and workers somewhere comfortable, warm and welcoming for them to shower and change after cycling into work then get changed again to cycle home.  We really wanted bespoke basin and shower sizes and it was Cosentino's cut to size facility that enabled us to achieve this."
The whole project took around 12 weeks in total and this included tiling, laying the Dekton surfaces, installing showers, basins and the bike store.  The result is a really forward-thinking space that commuters can use to help get their working day off to a great start.  The eco-credentials of the Dekton also help to give this Manchester city centre office building a sustainable building solution.
Do you need help with a project?
Contact our specialists for advice
Do you need help with a project?
Contact our specialists for advice
``We really liked the fact the Dekton is Carbon Neutral and the Kreta and Lunar designs from the Industrial Collection gave us that industrial look that we knew we wanted and was well within budget too."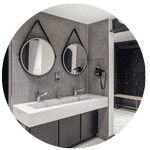 Matt Atkinson
Director at Four Architects
Cosentino's materials used in this project