Case Study
A design wall to withstand the elements
HKS ARCHITECTS & S&ME LANDSCAPE ARCHITECTS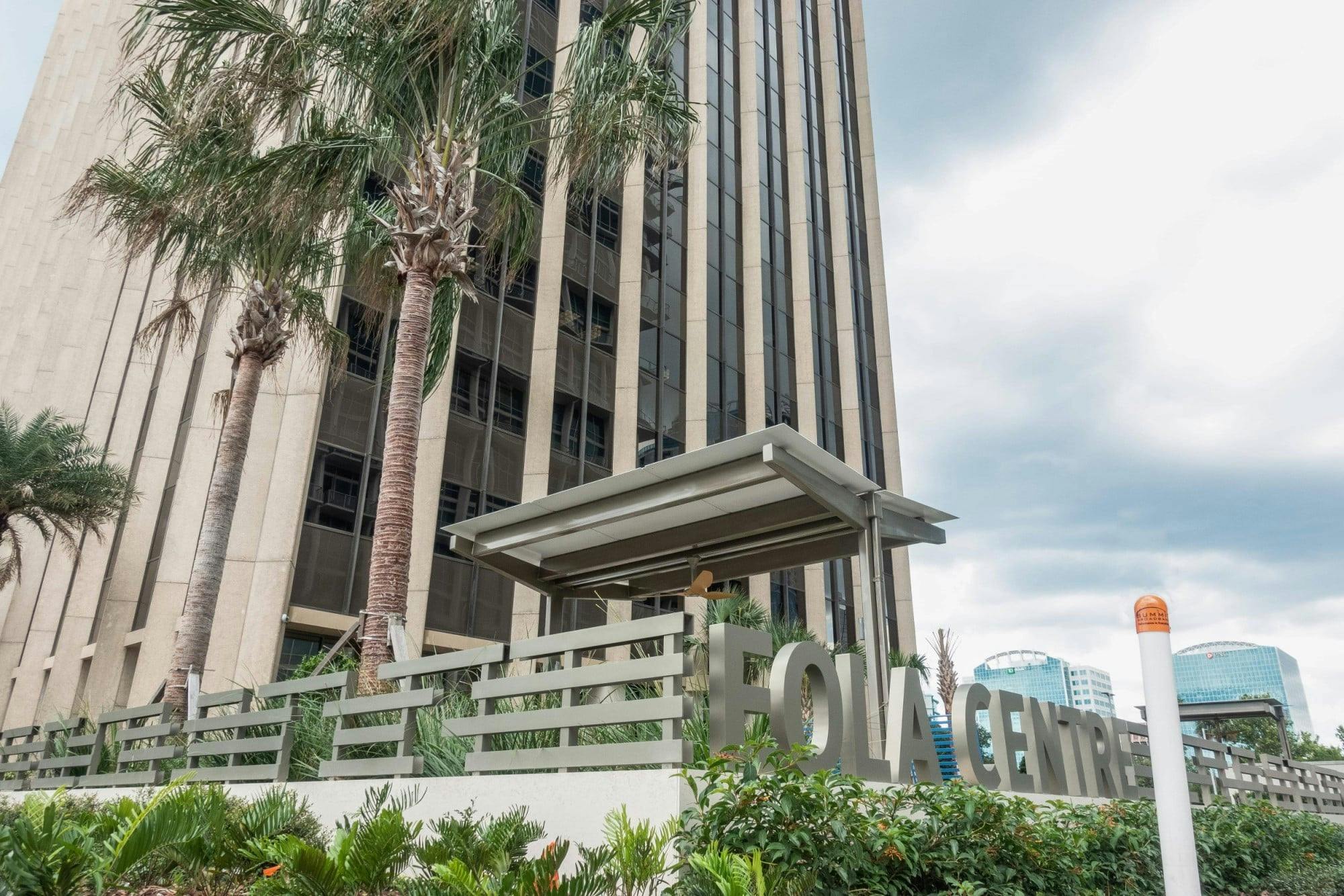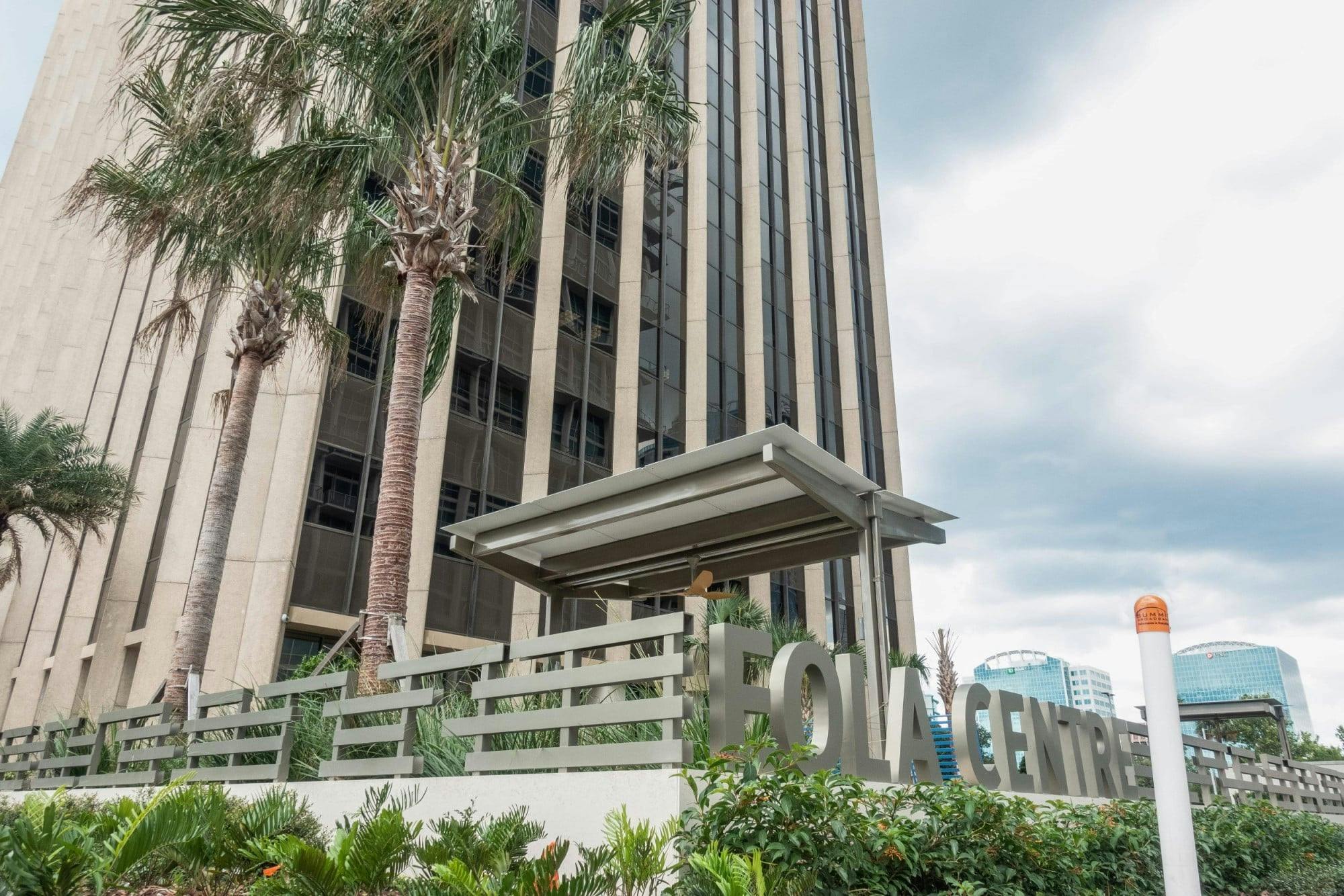 Location
Orlando, Florida (USA)
Architecture / Design
HKS ARCHITECTS & S&ME LANDSCAPE ARCHITECTS
Application
Exterior cladding
A fresh, new look for an iconic building
The heart of downtown Orlando is being rejuvenated thanks to the redevelopment of the busy Lake Eola Park area, a mixed area with everything from office buildings to trendy restaurants, bars, shops and cultural activities such as farmers' markets, art exhibitions and boat rides on the lake. The redevelopment works include the Eola Centre, an iconic 1980s building on the corner of Robinson and Rosalind Streets.
The aim of this project was to achieve a fresh, contemporary design by creating a new perimeter wall combining the structure itself with metal details, signage and lighting. For this purpose, HKS Architects and S&ME Landscape Architects planned a partially buried wall surrounded by landscaped areas. This design required the use of a long-lasting cladding material such as Dekton, which is able to withstand the constant humidity of the irrigation system, car fumes, the intense Florida sun or the possible erosion caused by gardening machinery.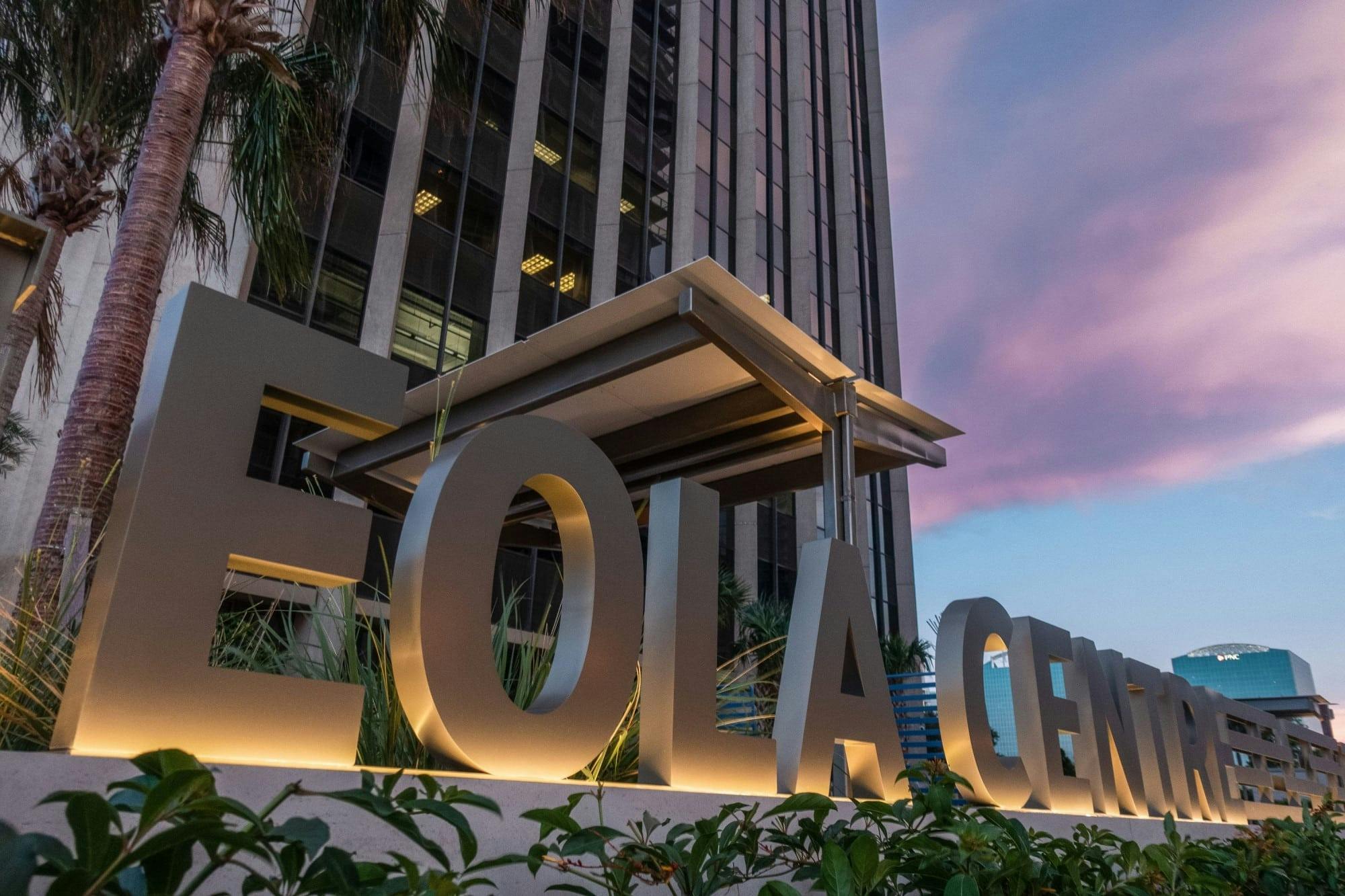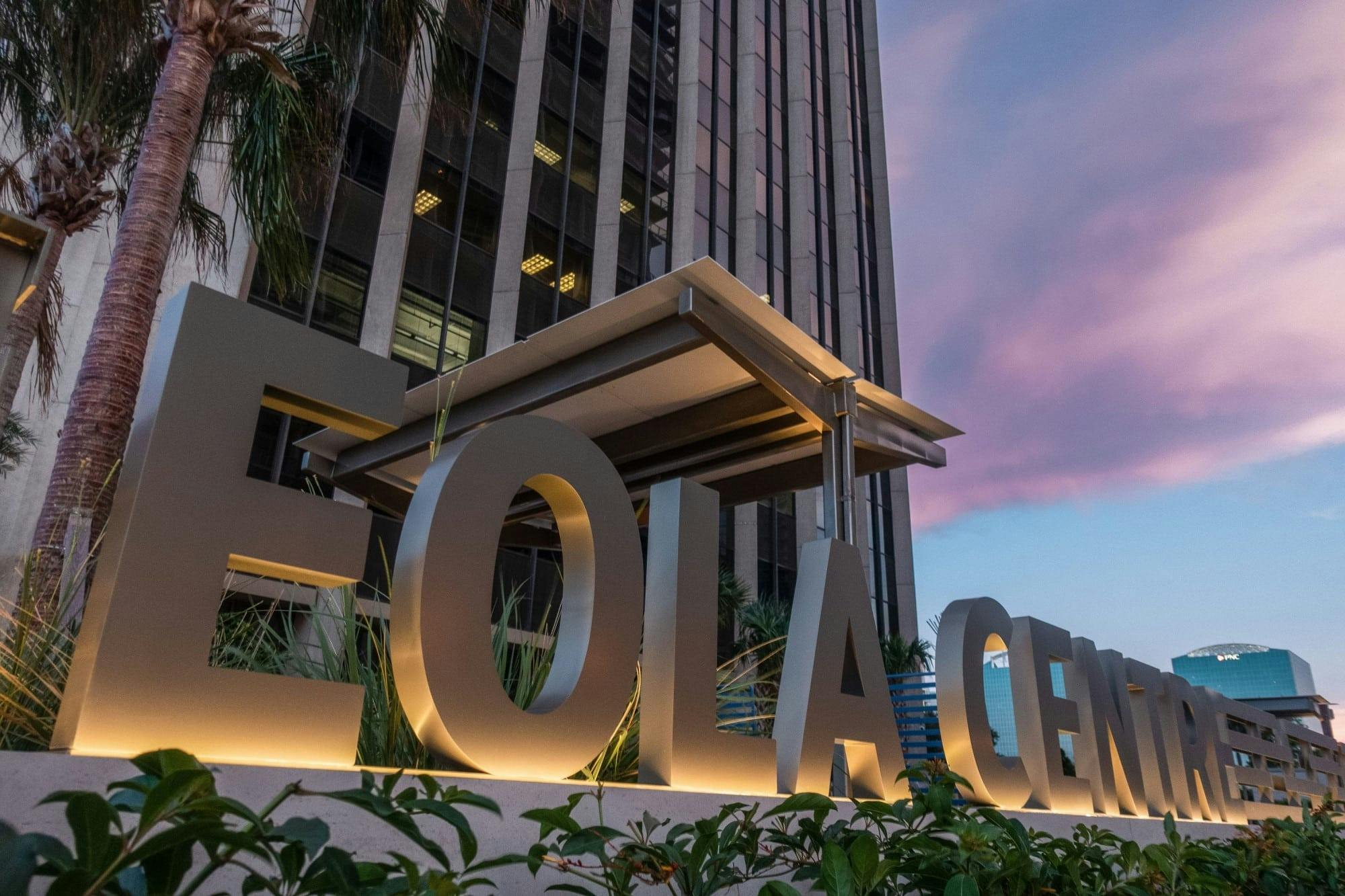 Collaboration, the key to success
Prior to the cladding installation, the Cosentino team built a sample wall and made countless sketches to ensure that the LED lights, metal railing and all other necessary architectural features could be seamlessly integrated into the Dekton Danae cladding. The colour Danae was chosen because it blends in perfectly with the tones of the building, whose columns are also clad in the same material.
Cosentino's experts teamed up with HKS Architects, S&ME Landscape Architects, developer Highwood Properties, general contractor Clancy & Theys and fitter International Flooring at every stage of the project. The Cosentino team also worked closely with Ardex, the company supplying the adhesives for the installation of Dekton, and advised the architect and fitter to ensure that the material was perfectly installed. This project is a perfect example of the importance of collaboration and the many possibilities that Dekton offers in landscape architecture projects.
Do you need help with a project?
Contact our specialists for advice
Do you need help with a project?
Contact our specialists for advice
Cosentino's materials used in this project