Case Study
Luxury interior spaces at Cape Town Stadium
Ebesa Architects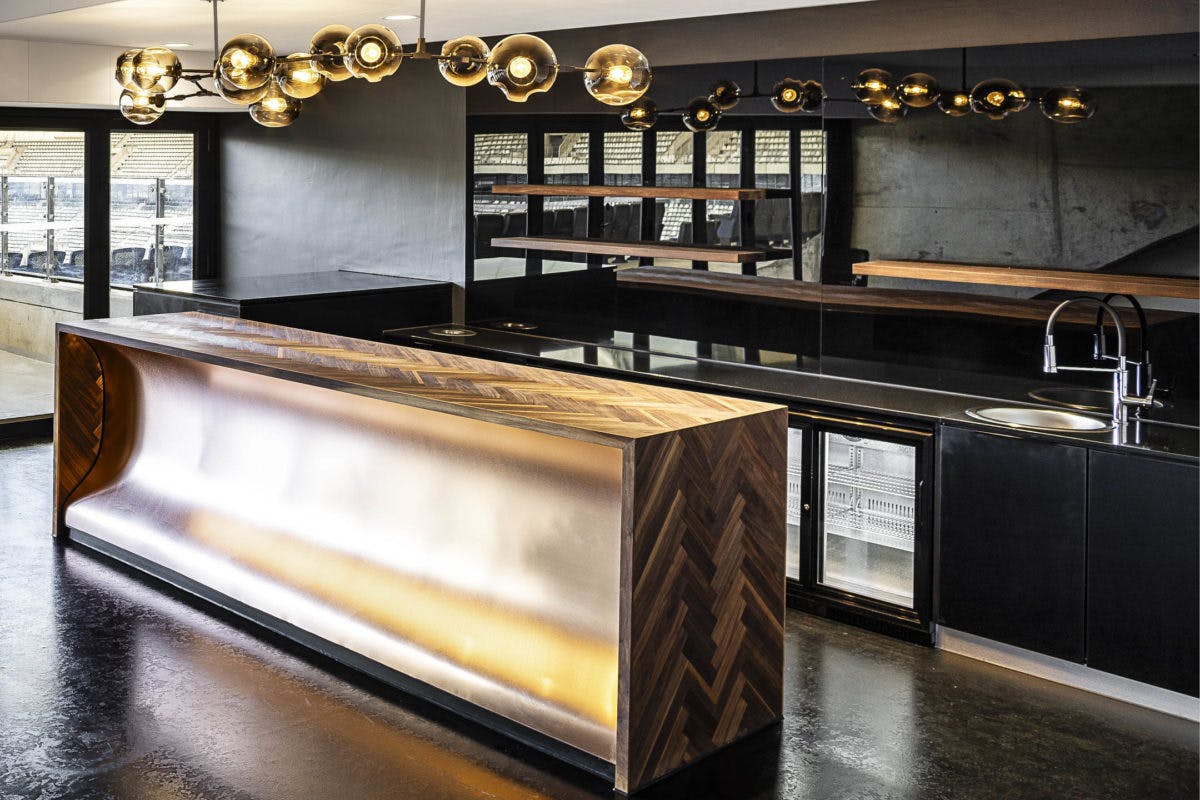 Location
Cape Town, South Africa
Architecture / Design
Ebesa Architects
Color
Et Calacatta Gold, Iconic White, Iconic Black
The renovation of South Africa's fifth largest stadium
Located in the City Bowl district, Cape Town Stadium is one of the city's architectural highlights. A facility dedicated to football and rugby events that was built for the 2010 FIFA World Cup. In 2021 it had its name changed to DHL Stadium as a result of the partnership with the logistics company DHL Express. This change coincided with a major refurbishment of the structural elements and interior spaces of this iconic building.
Located in Green Point, halfway between Signal Hill and the Atlantic, and within easy reach of Cape Town city centre and the Victoria&Albert Waterfront (to which it is connected by the new Granger Bay Boulevard), the stadium has a seating capacity of 58,309 spectators (64,100 in its early days). According to Carina Marais of the architecture studio, the refurbishment project by Ebesa Architects Pty Ltd "consisted of the renovation of the existing suites, the redistribution of the business lounges and the creation of new business lounges, VIP areas and additional seats".
Silestone in the spotlight
The refurbishment and construction of these spaces also involved the creation of new support areas, such as toilets, waste storage areas and bar areas. Durable, quality materials were selected for these spaces, including Silestone by Cosentino, chosen by the designers for its low maintenance, which makes it ideal for a commercial area. "Colour and texture were also decisive, and Silestone suited the needs and design of the spaces", they further say. According to Ebesa Architects, it was very easy to adapt the material and designs to the site, and installation was straightforward.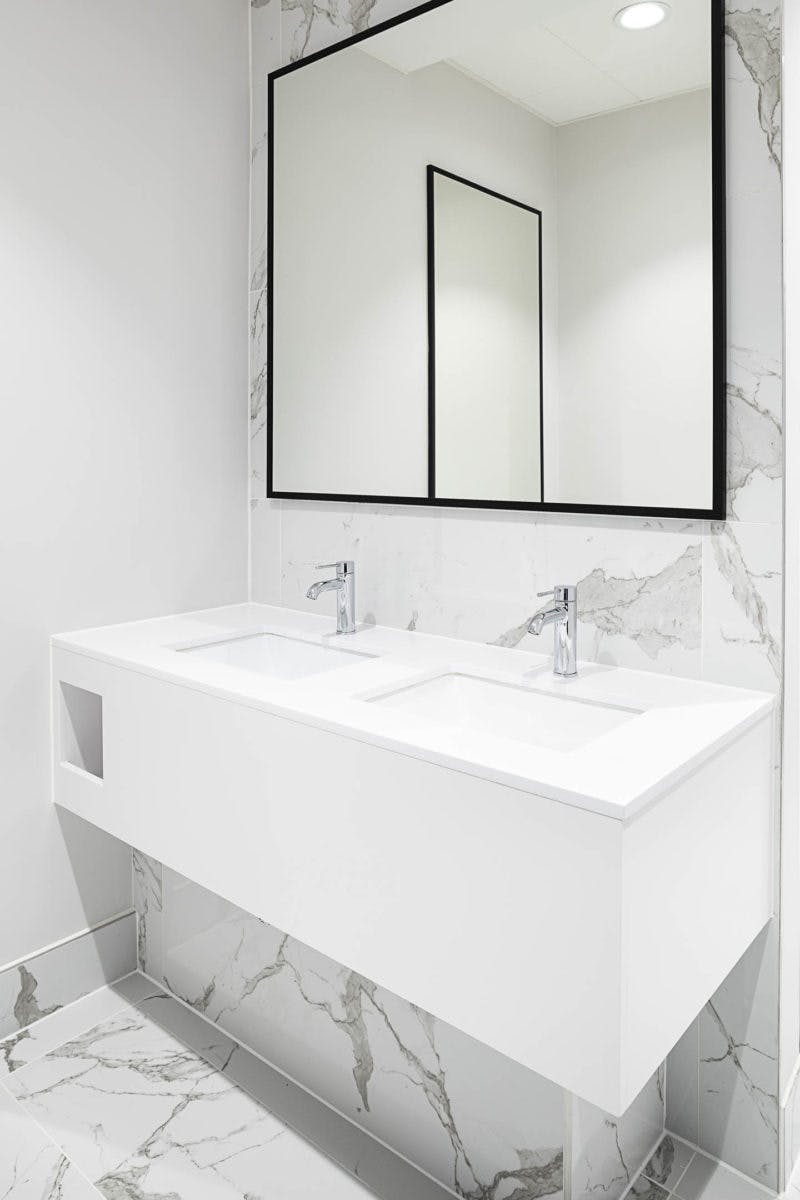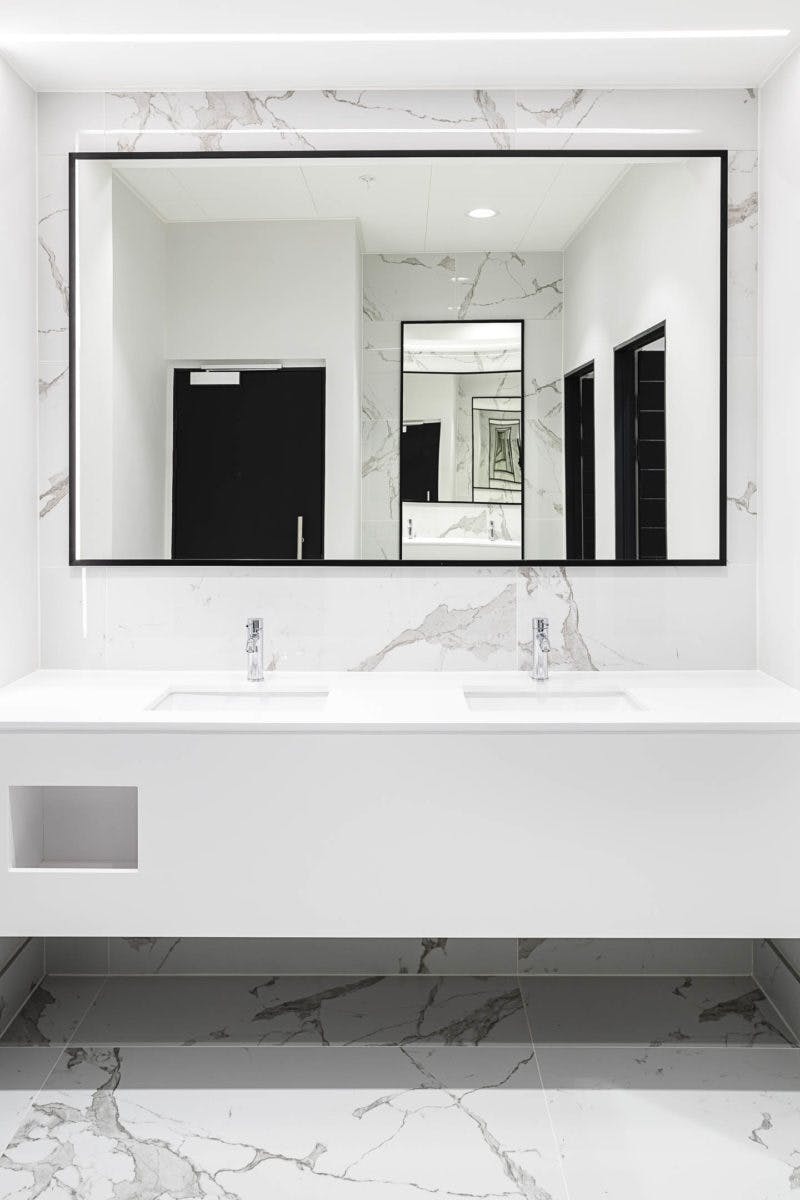 Different colours were chosen depending on the application. Silestone Iconic Black was used for the bar worktops in the lounge areas. With its polished finish, it adds elegance and a dramatic touch to the spaces. As for Eternal Calacatta Gold, it was the material of choice for other similar areas. Last but not least, the pristine white of Silestone Iconic White in matt finish shines in the toilets, creating long-lasting and timeless spaces with a neat design.
Cosentino's materials used in this project