Top Homes
Michelin-starred restaurant Etoile in Stockholm relies on Dekton design
Dito Design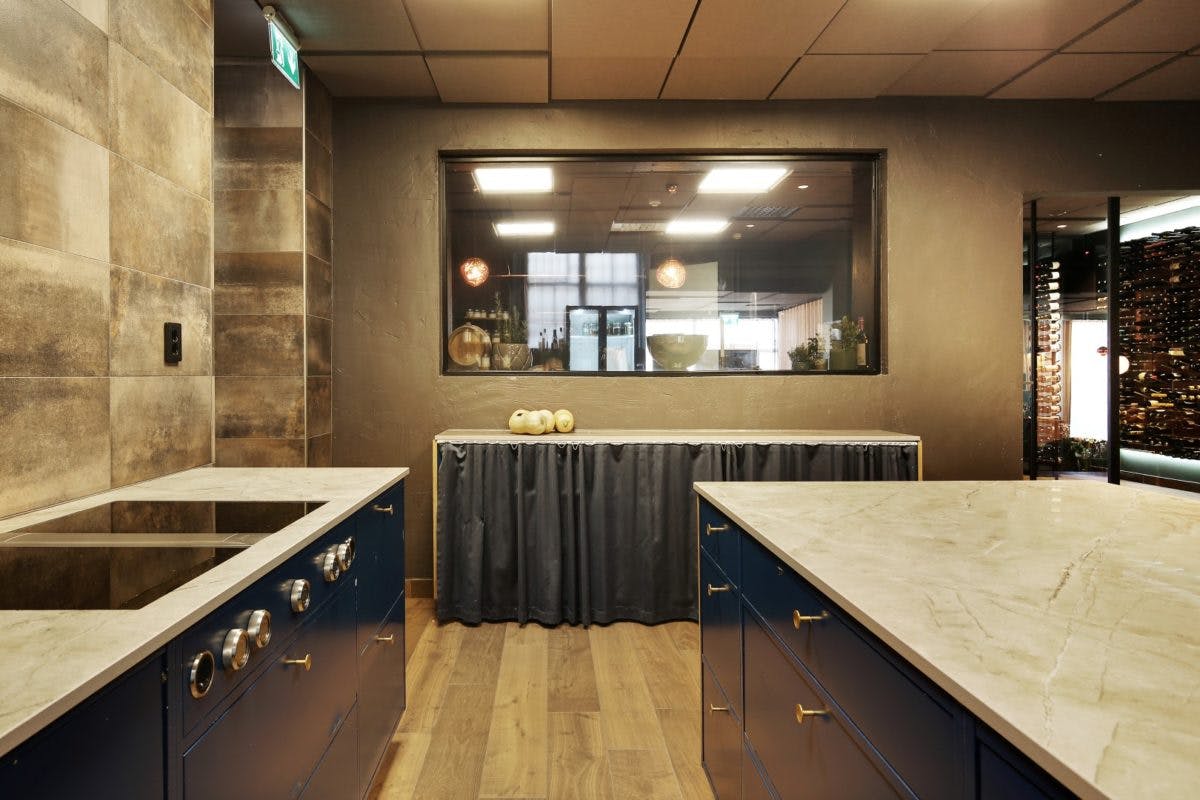 Location
Stockholm, Sweden
Application
Worktops and work surfaces
Photography
Lisen Gellerstedt
Architecture / Design
Dito Design
Industrial style for a unique experience
After travelling around the world, the two chefs and friends, Jonas Lagerström and Danny Falkeman, decided to open a restaurant based on their experiences through food with Asian, French and Swedish cuisine. They wanted to take Scandinavian gastronomy to new heights and offer customers something unique that they could not experience anywhere else. And so was born this restaurant which they called 'Etoile', meaning star in French.
With an industrial feel and relaxed atmosphere, this 26-seat restaurant opened its doors in 2018 and was renovated in 2020, the year it was awarded a Green Star from the Michelin Guide, in recognition of its gastronomic quality and sustainability. 'As a small restaurant, we have worked to be part of a bigger picture. We have challenged our producers and suppliers to also be part of this journey, by demanding that their supplies focus on sustainability. Together we can all make a difference,' explains Jonas Lagerström. In line with this sustainable approach, Dekton surface by Cosentino was chosen in the renovation carried out jointly with Dito Design to create a bar area and an industrial-style kitchen.
A functional kitchen with an industrial touch
Creating a suitable working environment in this kitchen that faces many challenges and many guests was one of the major demands of the renovation. The strength and sustainability of Dekton were key aspects in choosing this material for Etoile. Dekton is resistant to heat, stains and scratches. In addition, its 25-year warranty made it the perfect choice. 'Dekton is like a teammate in Etoile, more functional than any other surface,' points out Lagerstöm. Specifically, Dekton Sogne was used in the kitchen. With its glossy finish and its grey and brown shade, it matches perfectly the restaurant's characteristic navy blue tones found on the kitchen doors. This colour was also used both for the island and the work surfaces.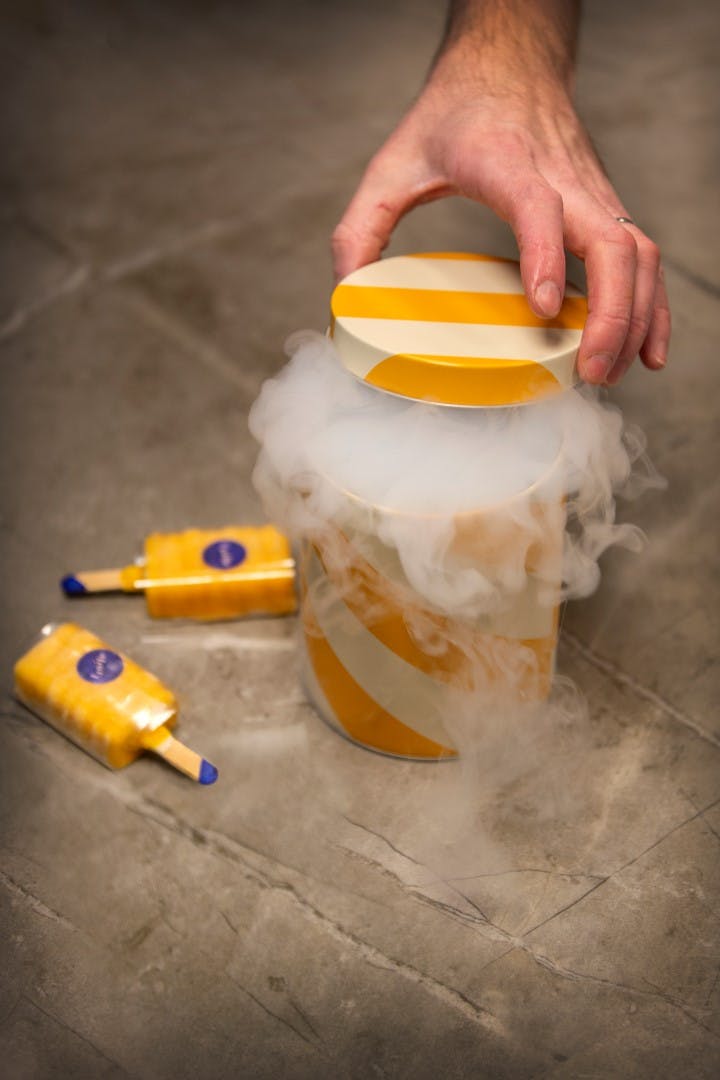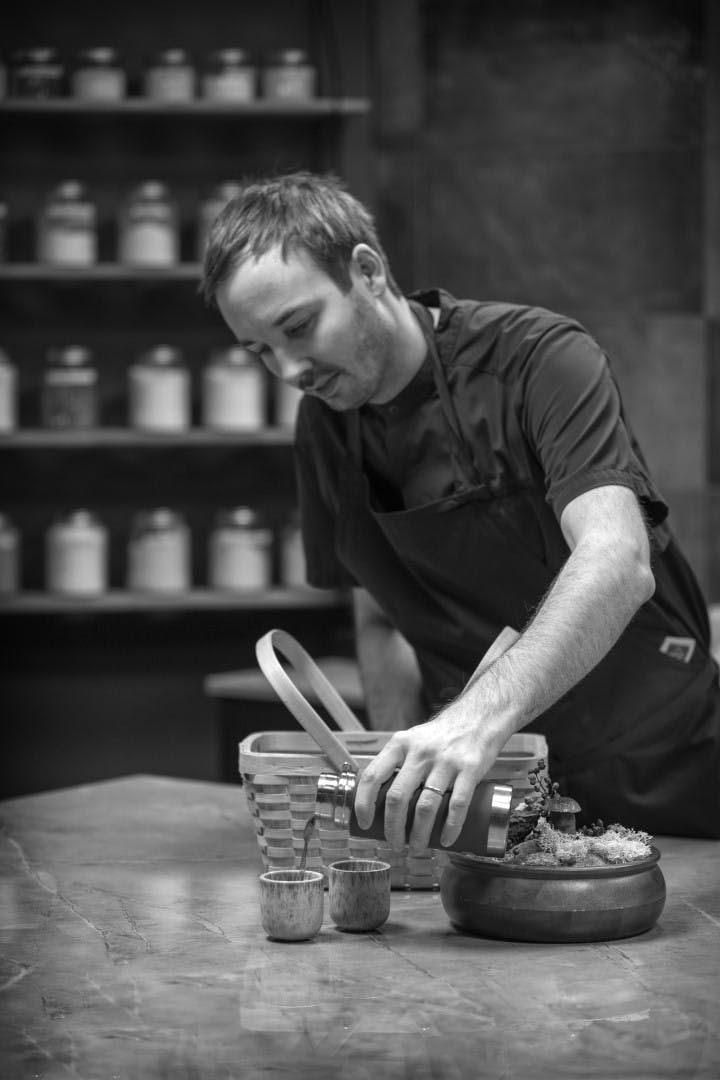 High-end design for haute cuisine
The bar area, which welcomes diners after the entrance of the restaurant, leads to the kitchen and finally to the dining room. Here, Dekton also takes centre stage, with its Vera colour on the worktops and splashback, and with Sogne colour on the shelf behind the bar. The fusion between the natural and the industrial of Vera, with its greyish background colour and light veining, lends a soft and timeless touch to the space.
The dishes on the restaurant's menu contain small but generous portions, inspired by gastronomic cultures where people eat with their hands instead of cutlery. There is a tasting menu of up to 20 dishes of modern and international seasonal cuisine and, of course, it is also offered completely vegetarian.
This is not the first time that Jonas Lagerström has taken inspiration from Cosentino materials. It all started with an event under the theme 'Dream Kitchen' back in 2016 where, after seeing the qualities of our surfaces, Jonas chose Silestone for the kitchen in his home. This partnership resulted in his sponsorship around 2017 for the preparation of the Bocuse d'Or with surfaces for his cooking studio and gastronomic agency JLG. The studio was used on a daily basis and was designed in Silestone Snowy Ibiza and Dekton Trilium, produced with 80% recycled materials. Now, Jonas and his family of three children have decided on Dekton Taga for their new home.
Cosentino's materials used in this project