Case Study
A beautiful (and resistant) outdoor kitchen
Oliveti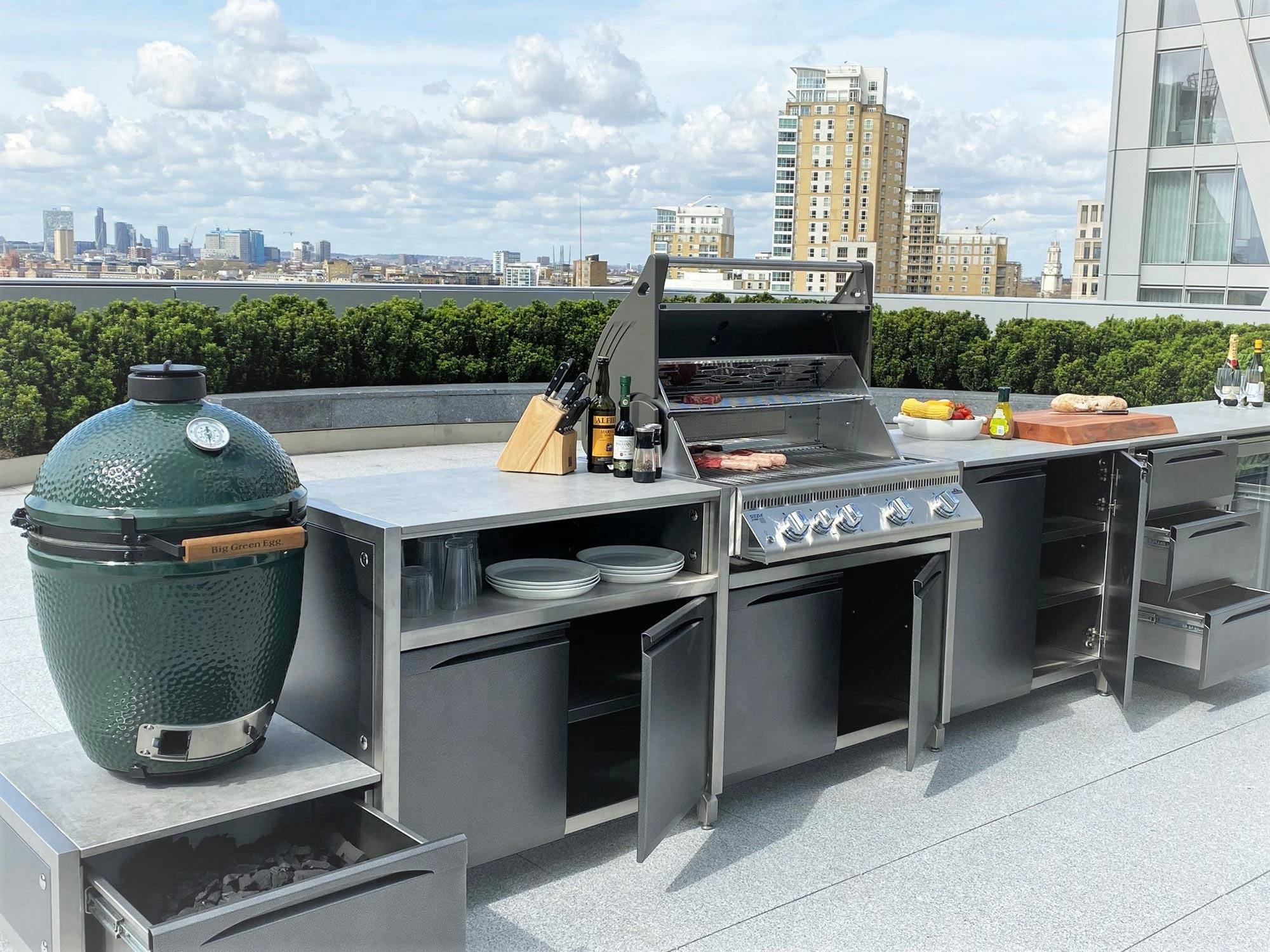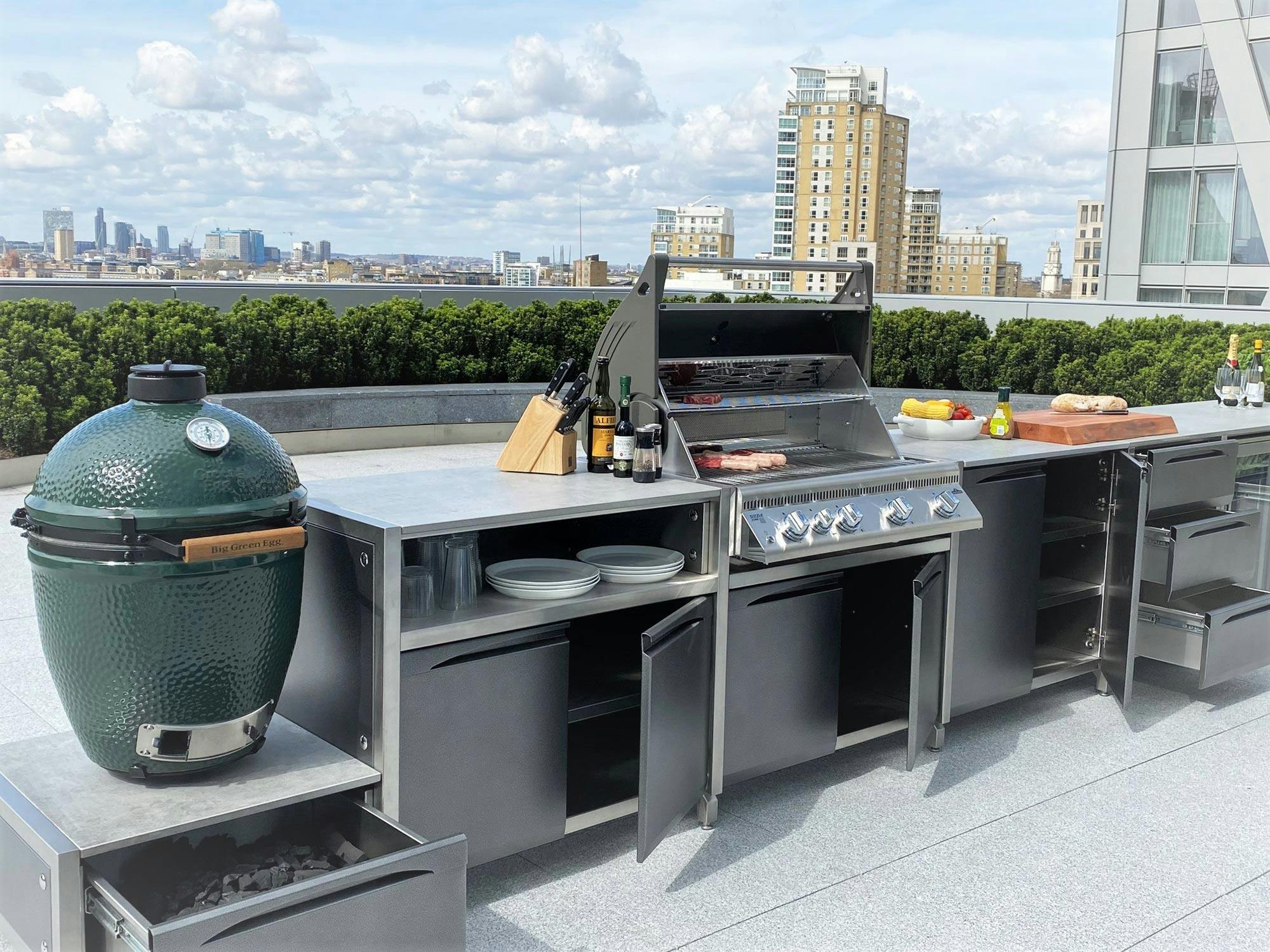 Architecture / Design
Oliveti
Application
Outdoor kitchen
Specialists in custom-designed outdoor kitchens, Oliveti combines its dedication to exquisite craftsmanship and a detailed understanding of the catering industry to create and manufacture practical, durable and stylish outdoor kitchens. Its modular kitchen cabinets are purposefully made to withstand the elements and be left outside, whatever the weather. This exciting outdoor lifestyle collection is perfect for professional chefs, catering events, restaurants and home cooks who enjoy entertaining family and friends in the garden, on the terrace or poolside in the hot summer months.
Made from Grade 304 stainless steel with hand-finished polyester powder coated accent panels, Oliveti has chosen Dekton for the worktops due to its all-weather properties of being resistant to abrasion, staining, heat and UV rays.
Dekton is perfect for multiple applications, including outdoor kitchens, as this stunning modular design in London's Canary Wharf shows. Oliveti's outdoor lifestyle range offers any configuration for a continuous outdoor cooking, storage and entertaining experience.
Customers can choose from a textured silver/black panelling with Dekton Kreta or a textured bronze/black panelling with Dekton Trilium (made with up to 80% recycled materials) as well as over 60 alternative Dekton options. Every element of the outdoor kitchen is suitable for the great outdoors, including the painted finish, Green Egg, barbecues and fridges. Cooking alfresco has never been easier or more enjoyable.
What's more, Dekton is a carbon neutral product for its entire life cycle. Its carbon neutral sustainability is supported by emission reduction projects as well as Cosentino Group's good practices in terms of sustainability and environmental management, helping to combat climate change. Carbon neutrality has been achieved throughout the life cycle of Dekton, from the extraction of the raw material itself and the calculation of the direct and indirect emissions from its production cycle and those derived from its use, right to the end of its life. All of which help the Cosentino Group achieve greater efficiency in terms of energy, consumption of resources, use of renewable electricity and sustainable mobility policies.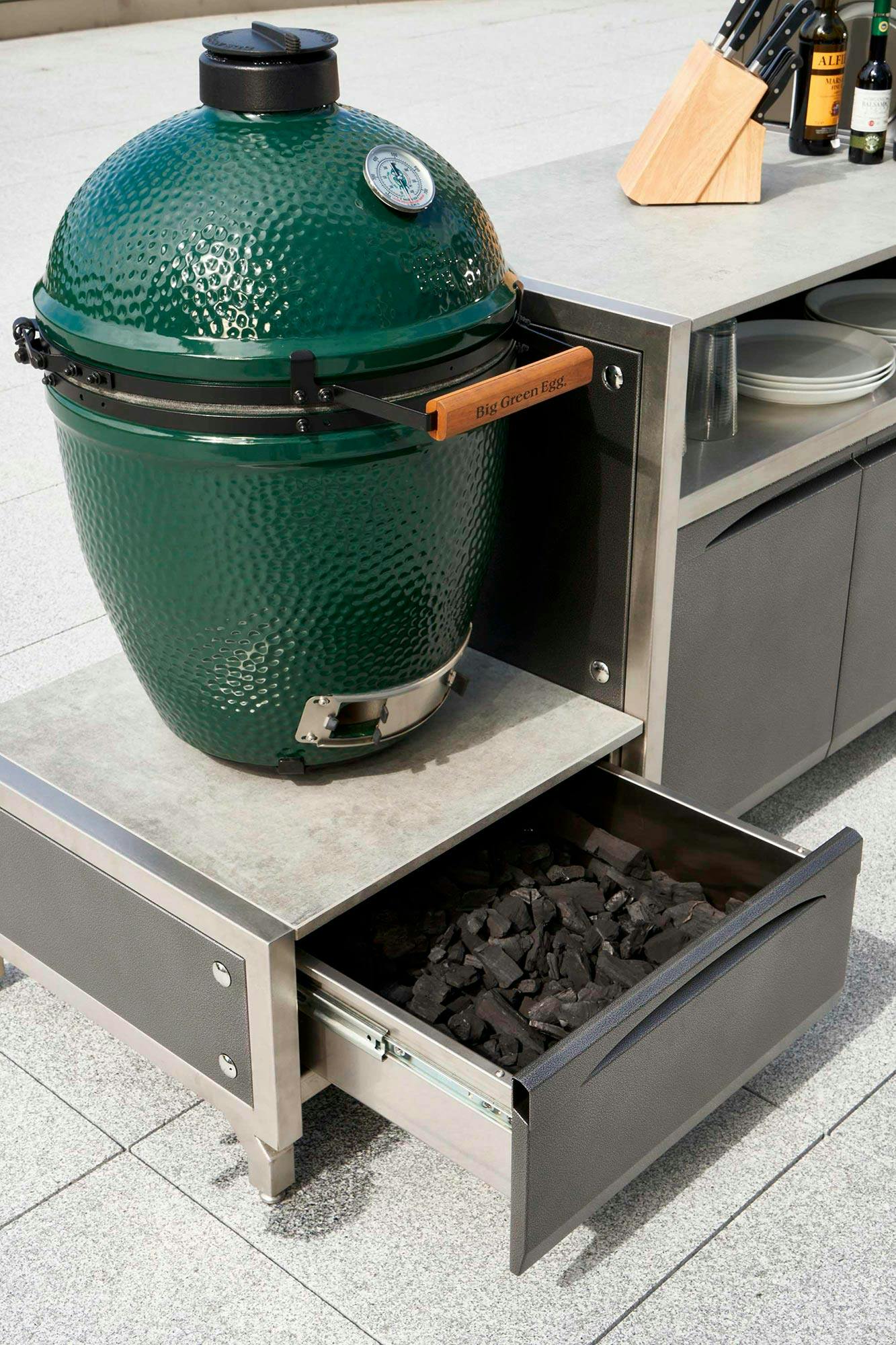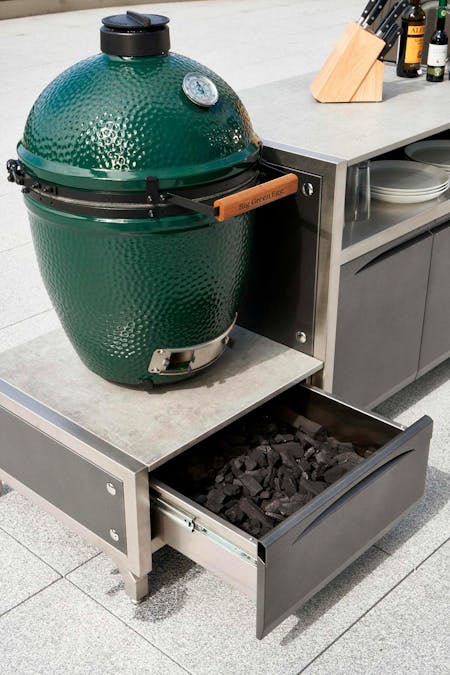 Cosentino's materials used in this project