Top Homes
Preserving the charm of a historical Wisconsin home
Maredi Design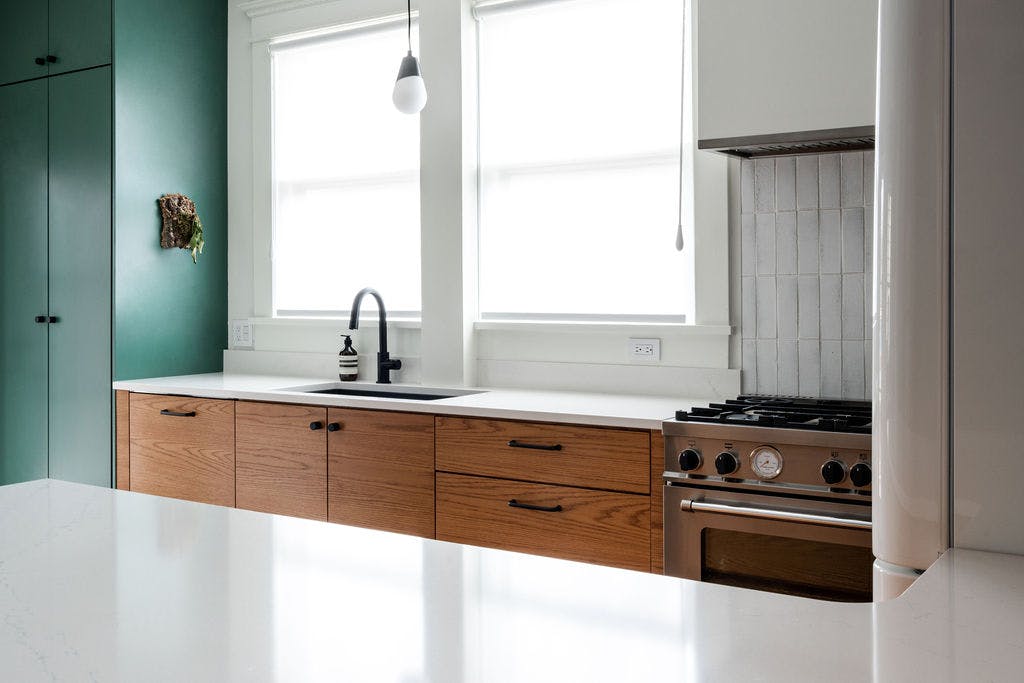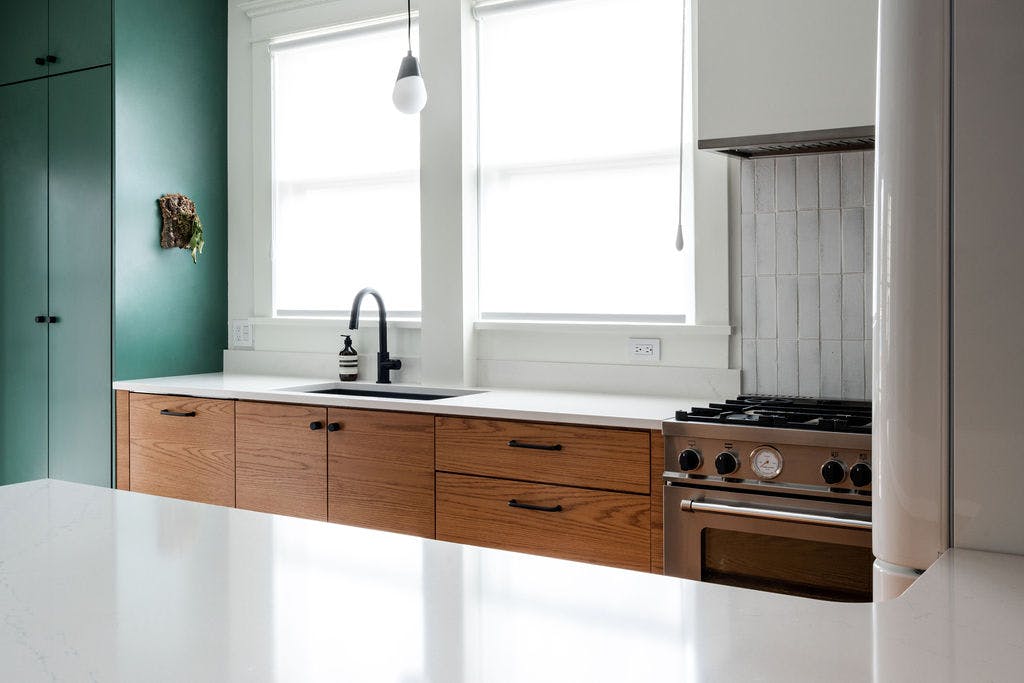 Location
Milwaukee, Wisconsin, USA
General Contractor
Antiquity General Contract
Architecture / Design
Maredi Design
Photography
Jamie Kelter Davis
Meet Marc and Dijana, the internationally inspired couple behind MAREDI Design, experts at creating design narratives inspired by their multicultural lifestyle. These creative minds helped a young couple achieve their dream kitchen in this 100-year old home in Milwaukee, WI. From the onset, they sought to preserve the historic character of the home while implementing modern conveniences.
MAREDI was looking for a specific shade of white countertop that would complement the kitchen's green accents and the custom white oak cabinetry created by local craftsmen. They specified Silestone Statuario to brighten the space, a color which bounced off the natural light. "Thanks to this crisp white countertop, we were able to create a refreshing, cozy and inviting space open to the rest of the house," said the designers.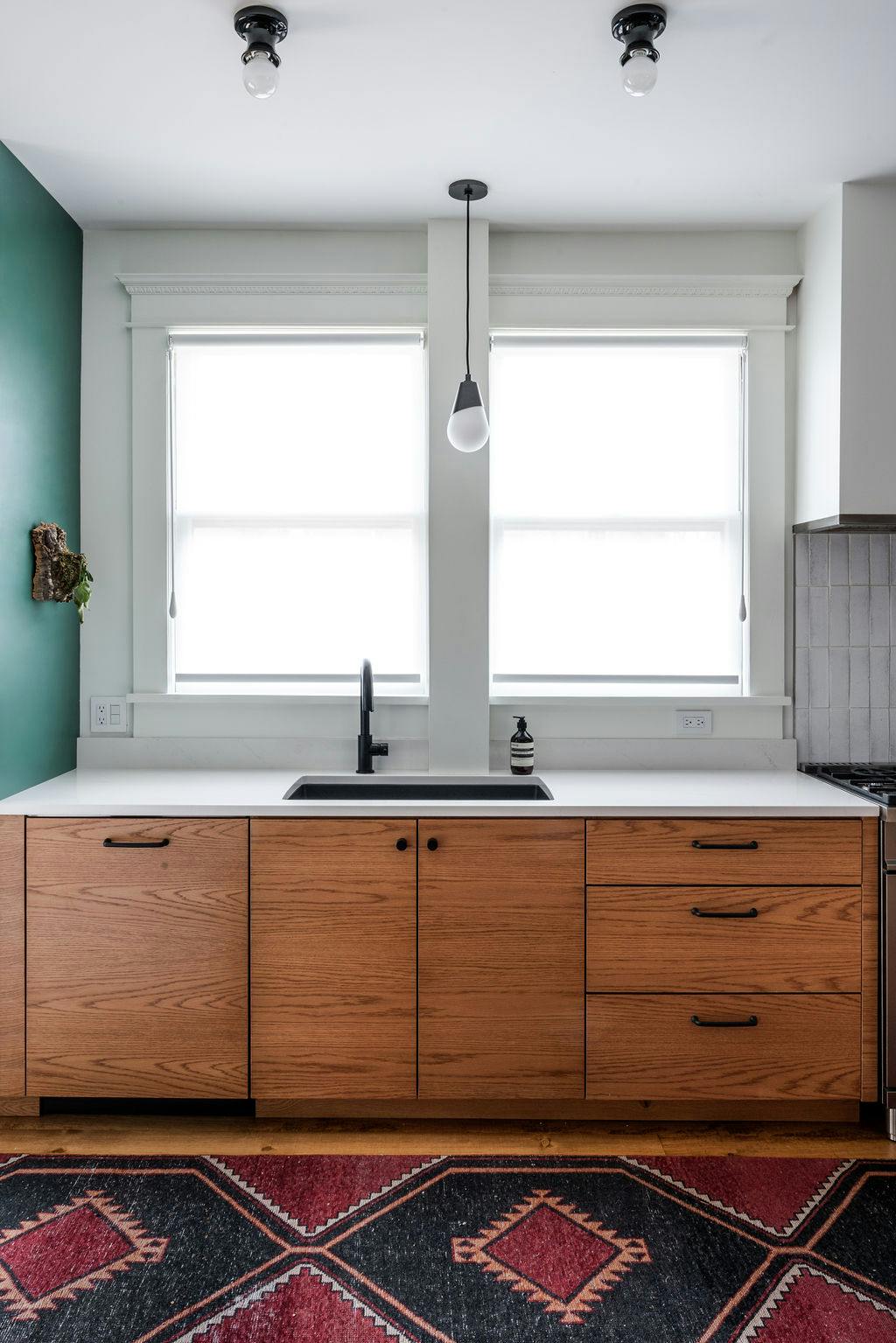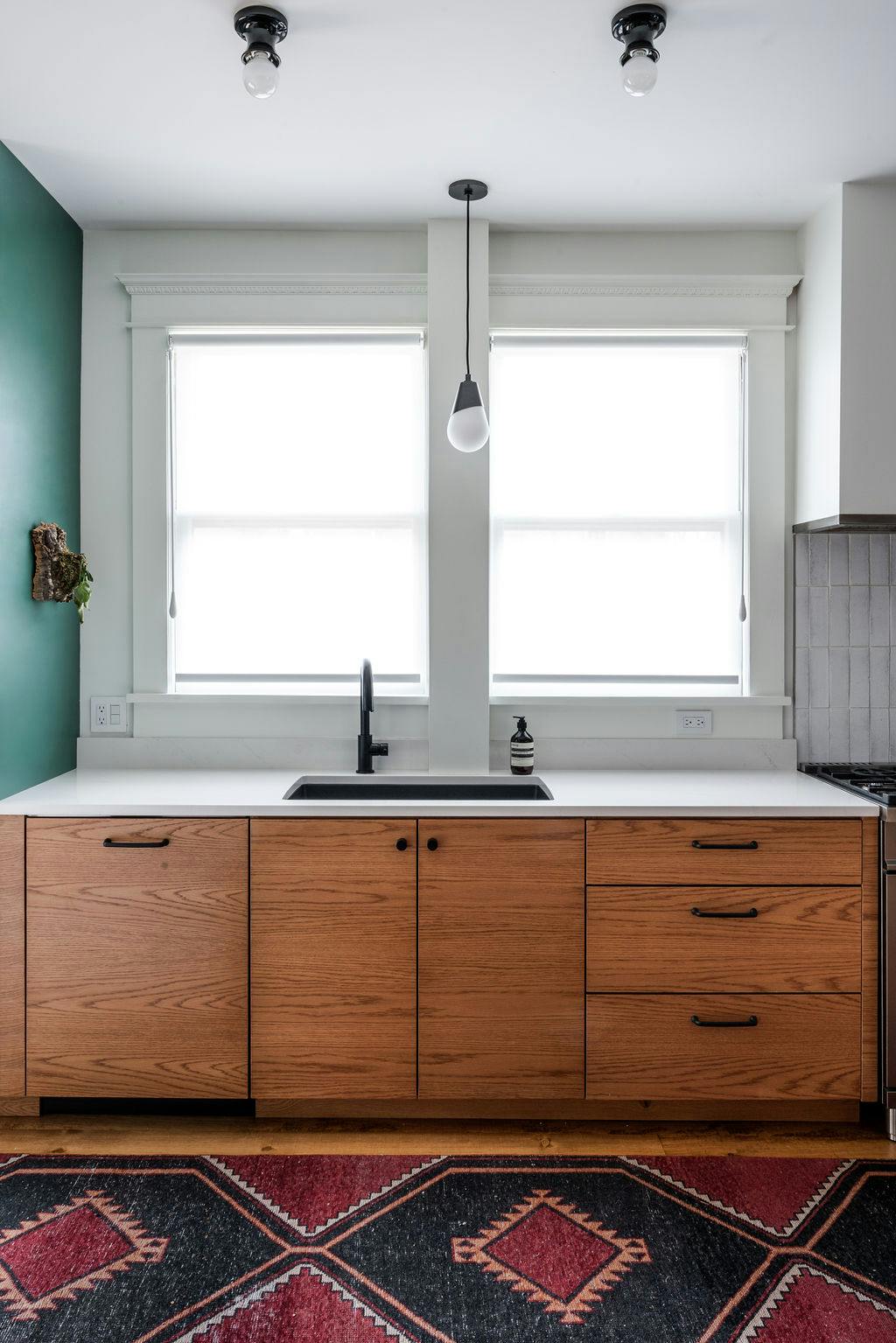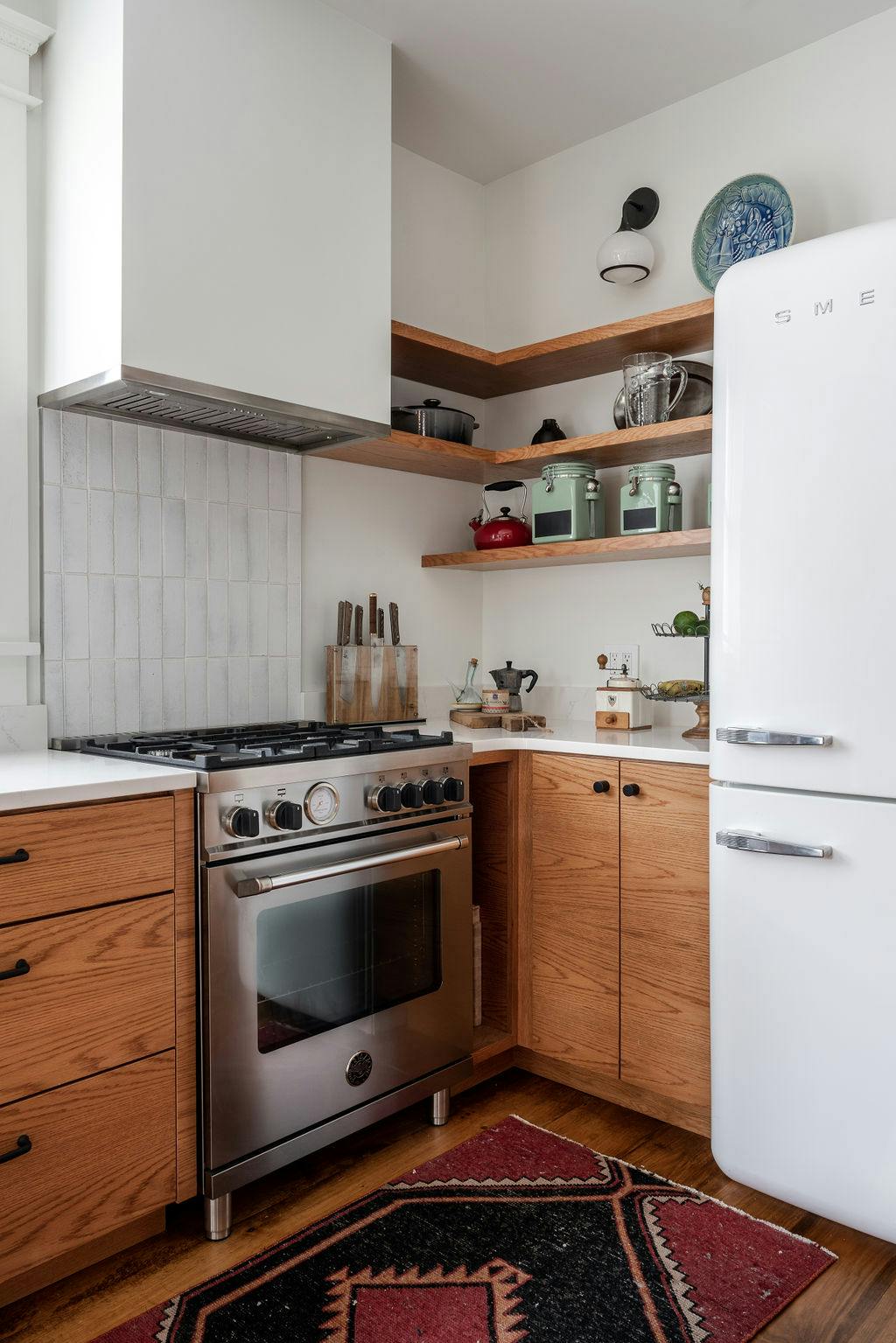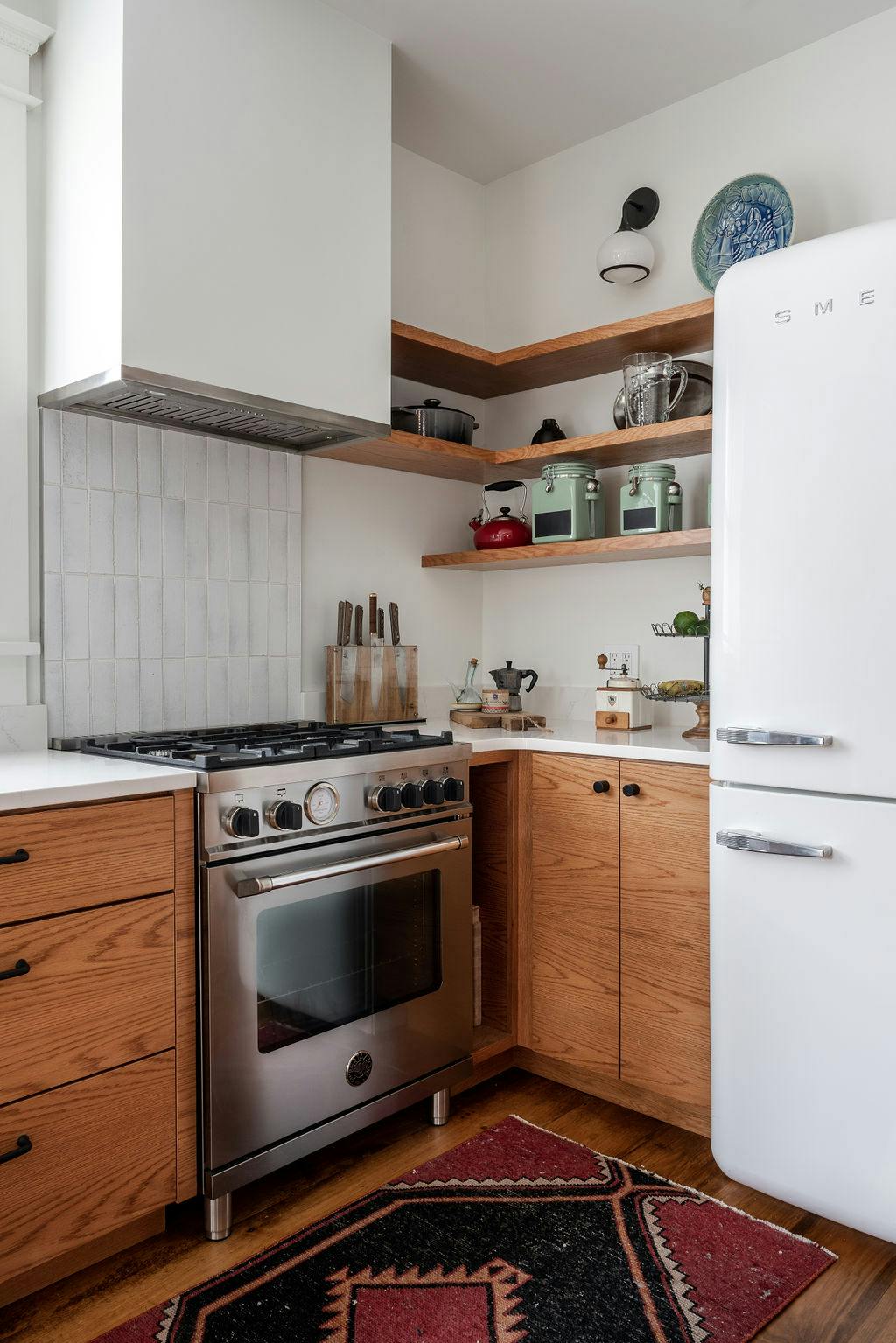 Sustainability was a key factor in the design process. "Cosentino stands out when it comes to its environmental practices, including the energy efficient product offerings, and the emphasis on a circular economy. That is a particular aspect that aligns with the ethos of MAREDI Design," they shaded. Additionally, the duo incorporated vintage pieces, prioritized local artisan and fabricators, and preserved the historical charm of the home.
"Using Cosentino's wide array of product offerings, from Silestone to Dekton, has been the perfect addition to our interior creations," they shared "not only is the product unique and impressive from a visual and aesthetic perspective, but the environmental aspect of the material and company is a component that makes it our go-to across all projects and continents."
The French and Serbian husband and wife duo focuses on translating their backgrounds into the American design market in an authentic way. Each material is intentionally and carefully selected, resulting in practical and versatile spaces that reflect their client's lives and stories.
Cosentino's materials used in this project