Case Study
Sensa Black Beauty, the main feature of the bar in a restaurant that revolves around sensory experience
COX Co.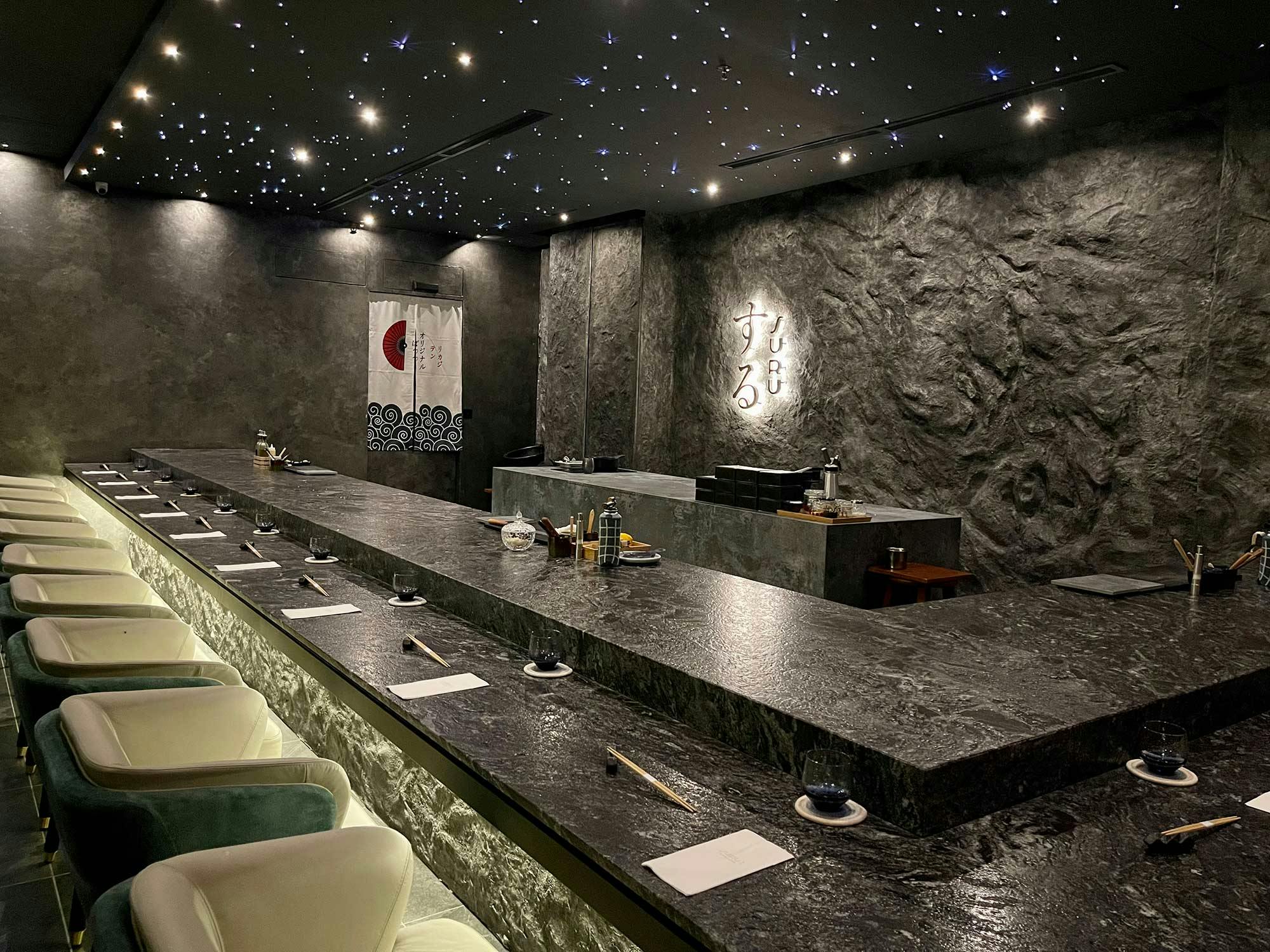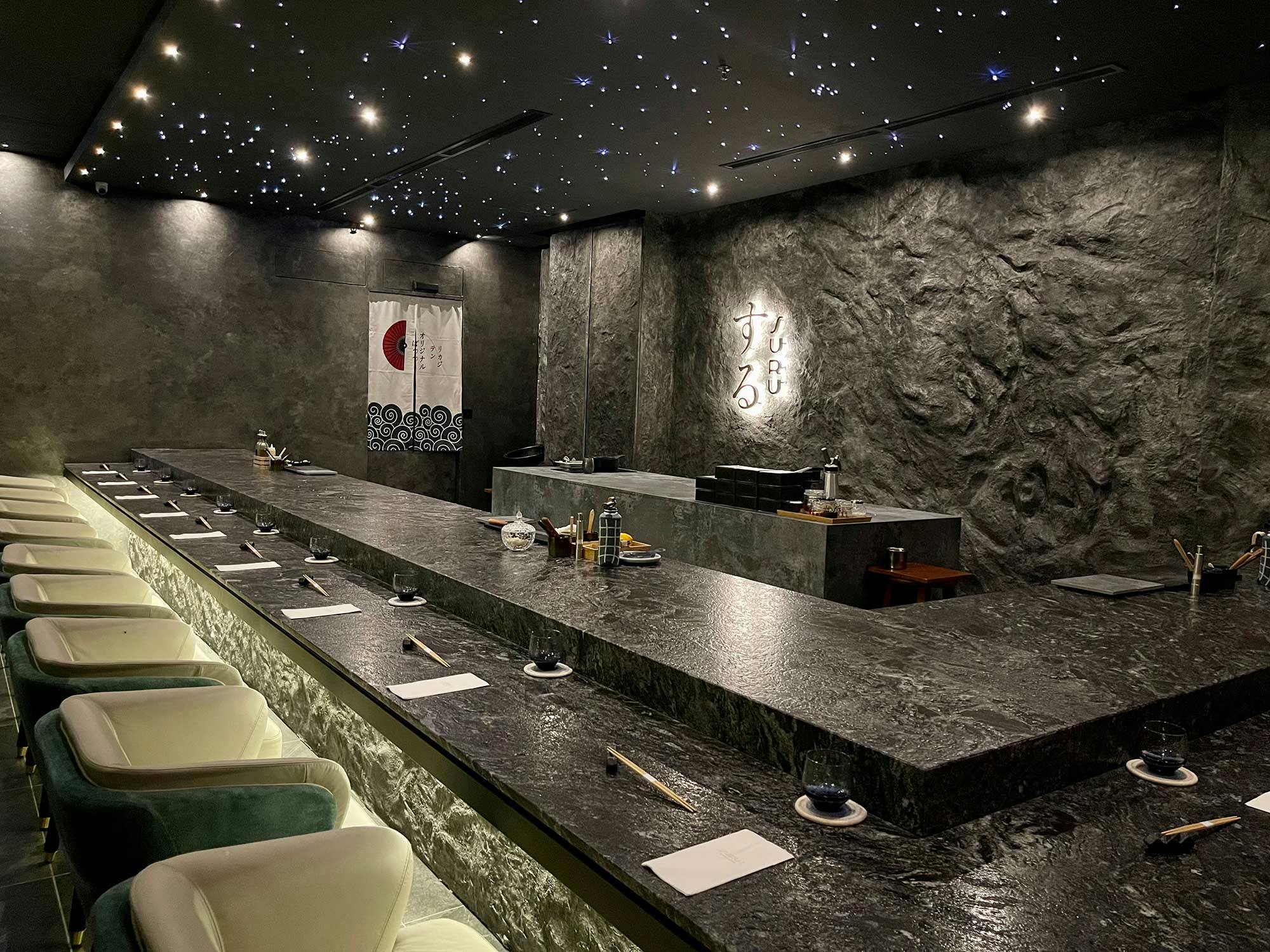 Location
Kuala Lumpur (Malaysia)
Architecture/Design
COX Co.
Omakase is a Japanese phrase meaning 'I leave it up to you'. When used to refer to a restaurant – especially a sushi restaurant – it means that it is an establishment where the chef decides what they want to cook, while the role of the guest is to enjoy the dish, whatever it is.
Suru Omakase in Kuala Lumpur, Malaysia, is one of these local exclusive restaurants that seats only 15 guests. Specialising in serving Japanese fusion cuisine, it is considered one of the best of its kind thanks to the experience of its chefs, who have trained in high-end international restaurants. It is an intimate 15-seat restaurant.
'We pride ourselves in bringing our guests through an orchestrated journey of seasons, senses and satisfaction. Guests have the privilege to enjoy some of the best air-flown seafood fresh and more from renowned international markets,' explain the restaurant's management.
The appearance of this restaurant is as surprising as its gastronomic offer. Clad in dark shades that lend it a sober and mysterious atmosphere, its sumptuous and organic textures, especially those on the wall, are striking. Its rough texture is the result of a molecular powder material which, according to the professionals at COX Co, 'changes the visual appearance of the space, giving it a rustic, earthy look with a modern twist'.
The project managers have also finished off the ceiling with an original design featuring glow-in-the-dark fibre-optic stars. There are no tables either, and the entire space is structured around a bar behind which the chefs prepare the food.
The bar as the centrepiece of the space
'We needed a workplace that staff could easily maintain. When it comes to the food and beverage industry, food or liquid stains can occur at any time. Just one of these marks on the surface would be enough to make the whole restaurant look unpresentable in the end,' explains COX Co.
That is why the firm relied on Sensa, Cosentino's collection of granite and quartzite surfaces with unique stain protection. This treatment extends the life cycle of the worktop; no sealing is required and it is easy to clean. In keeping with the artistic and sensory ambience of the place, the colour chosen was Black Beauty, an Indian granite with a black base and white veins, reminiscent of the foam of waves in an untamed ocean. In addition, its texture blends in seamlessly with the atmosphere thanks to the Sensa Caresse finish, which combines gloss and matt to perfection.
'When it comes to designing worktops, we always look for something ultra-durable, stain-resistant, non-porous, low-maintenance and large in size. Sensa fulfils the function we needed and ensures the durability of the product,' concludes COX Co.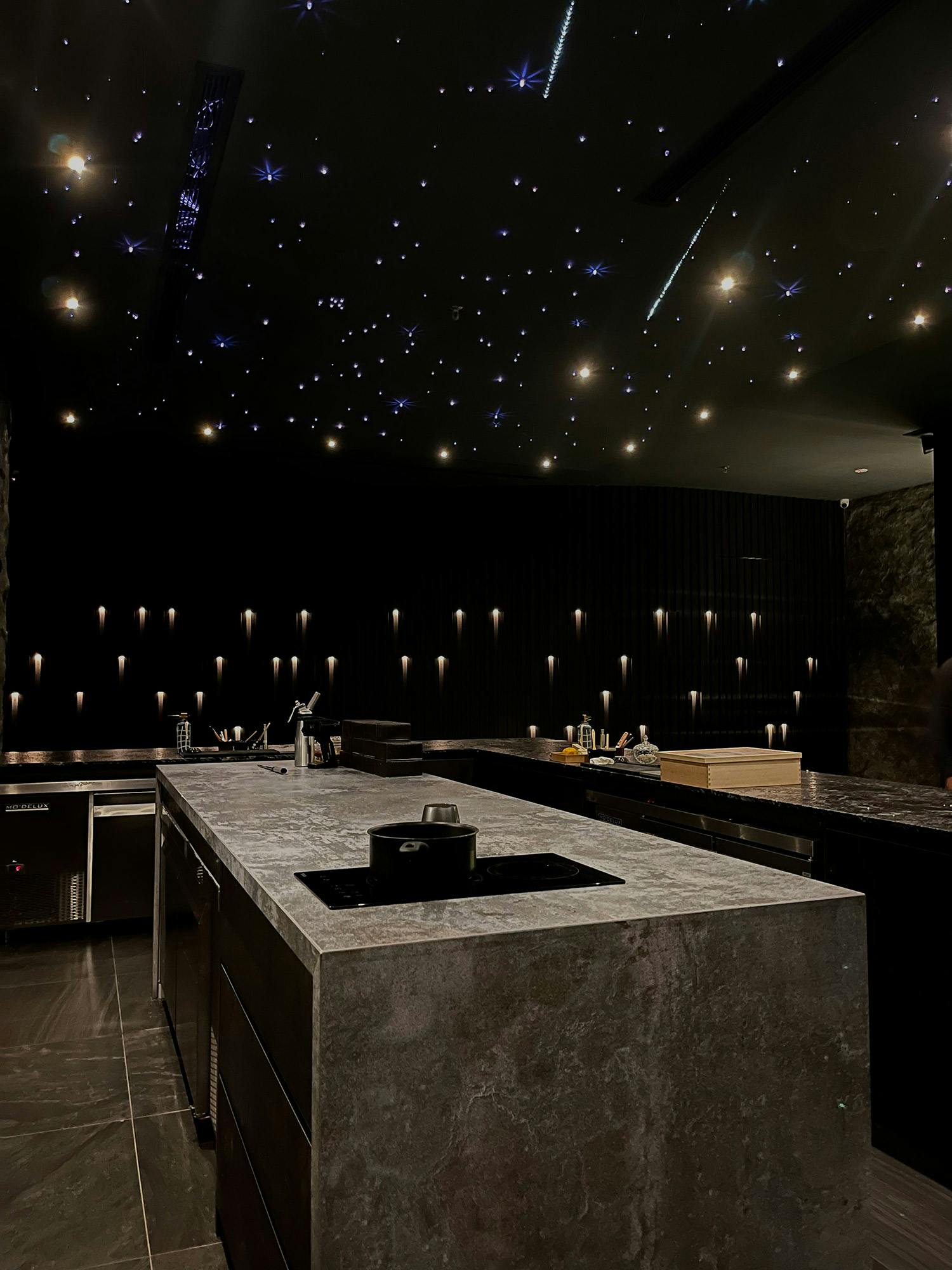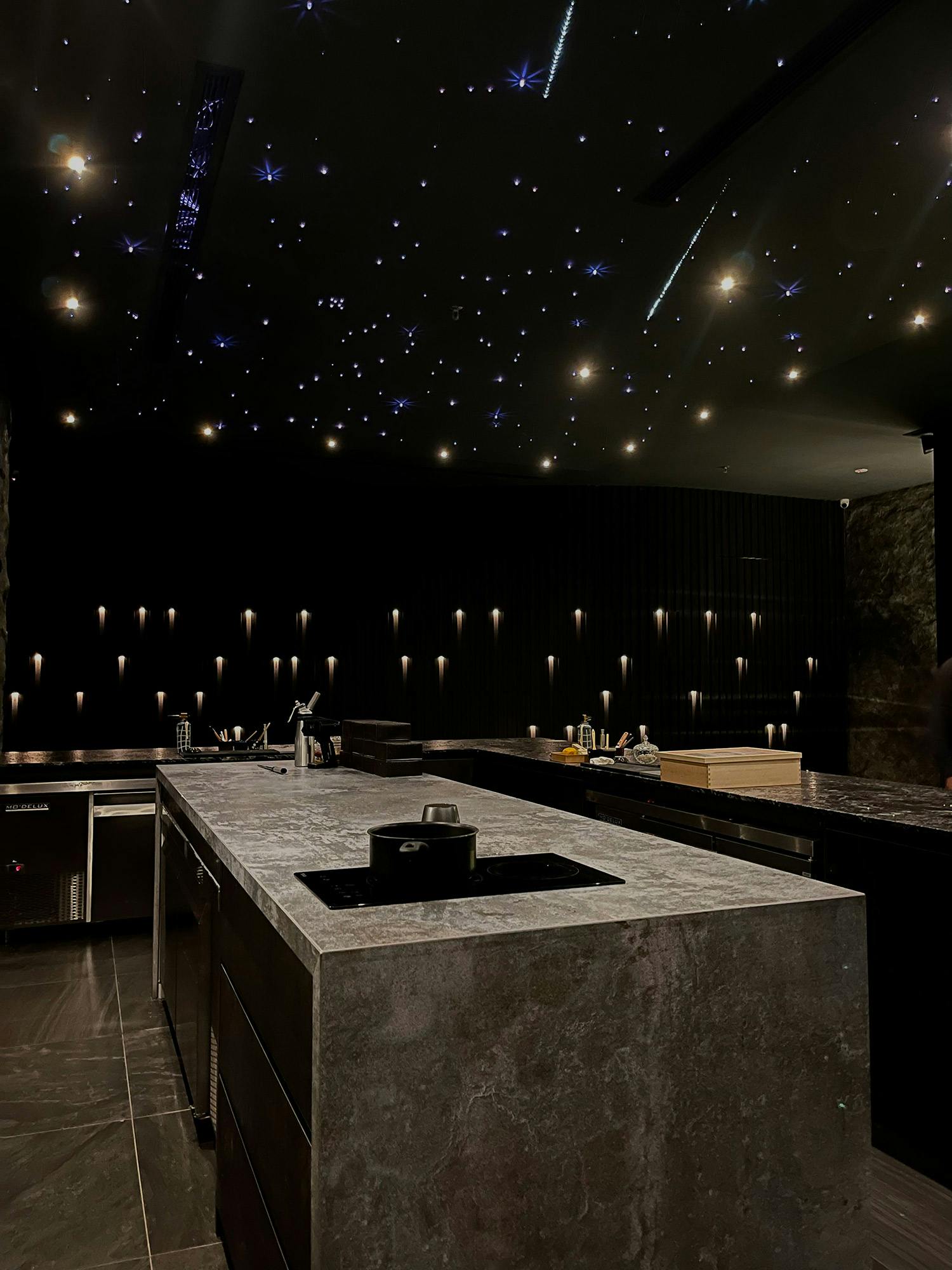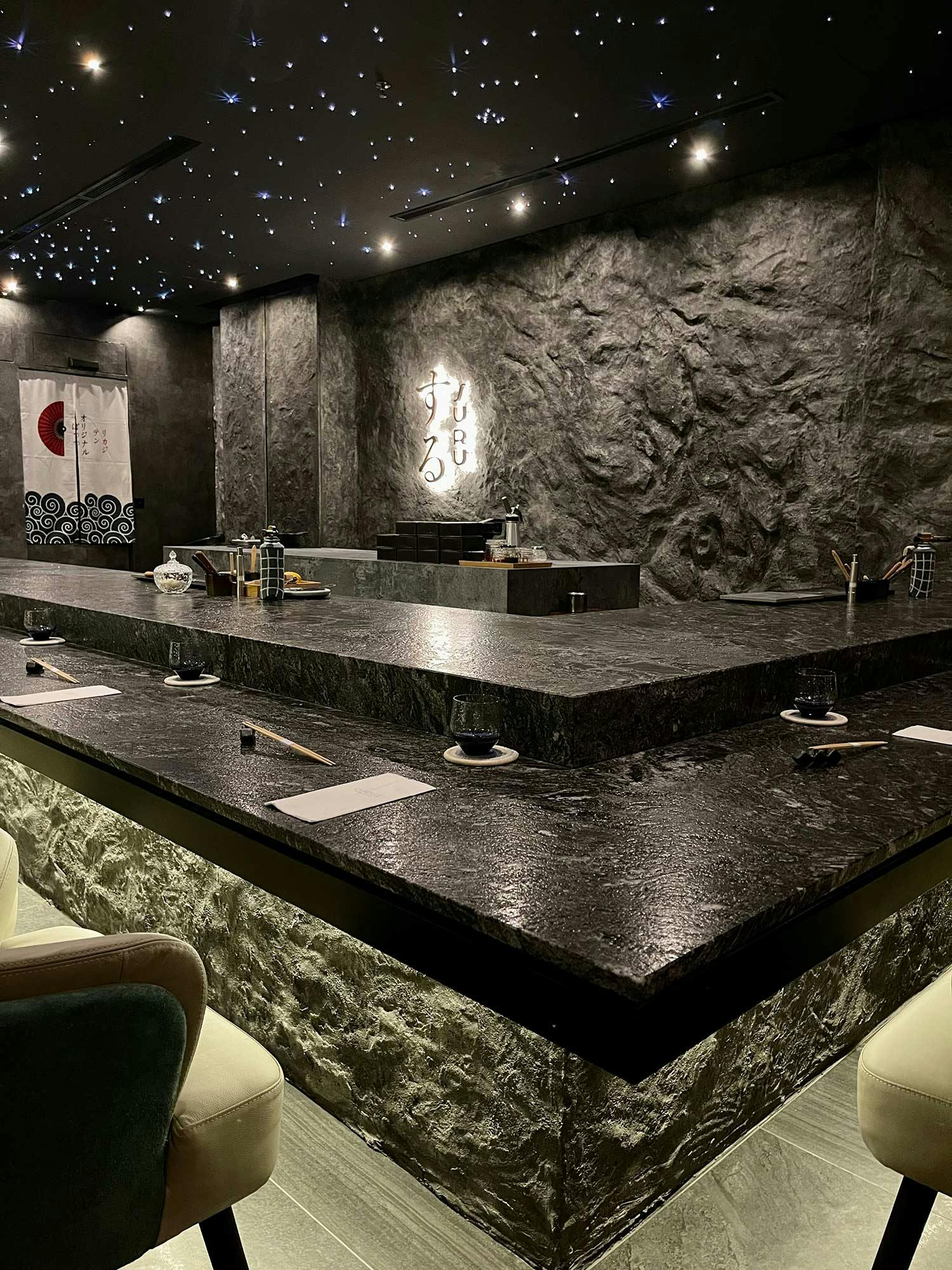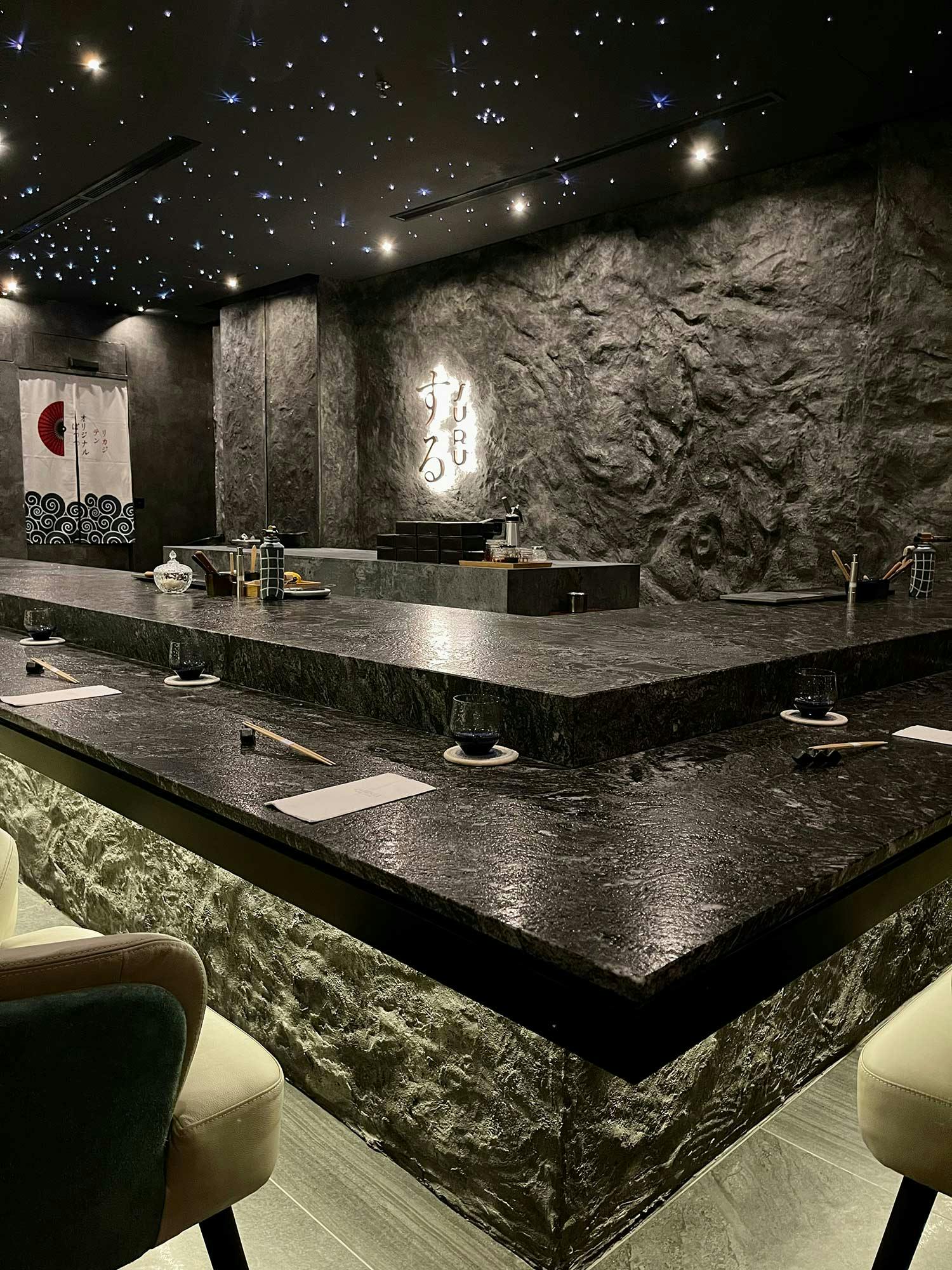 Cosentino's materials used in this project
Explore Similar Case Studies