Top Homes
Silestone and Dekton clad the staircase, kitchen and bathrooms of a modern Brazilian home
Tatiene Castro in partnership with Fernanda Fontes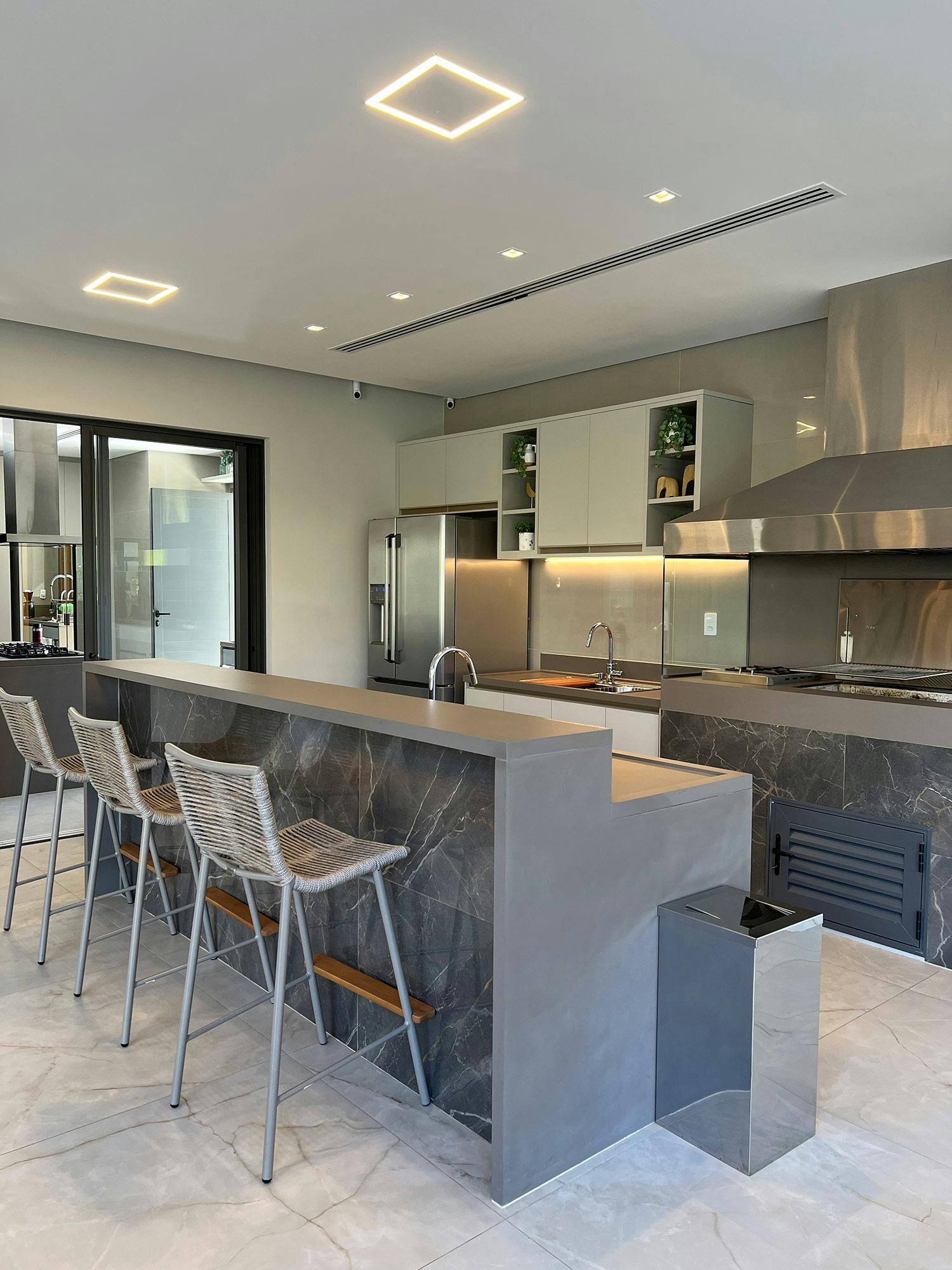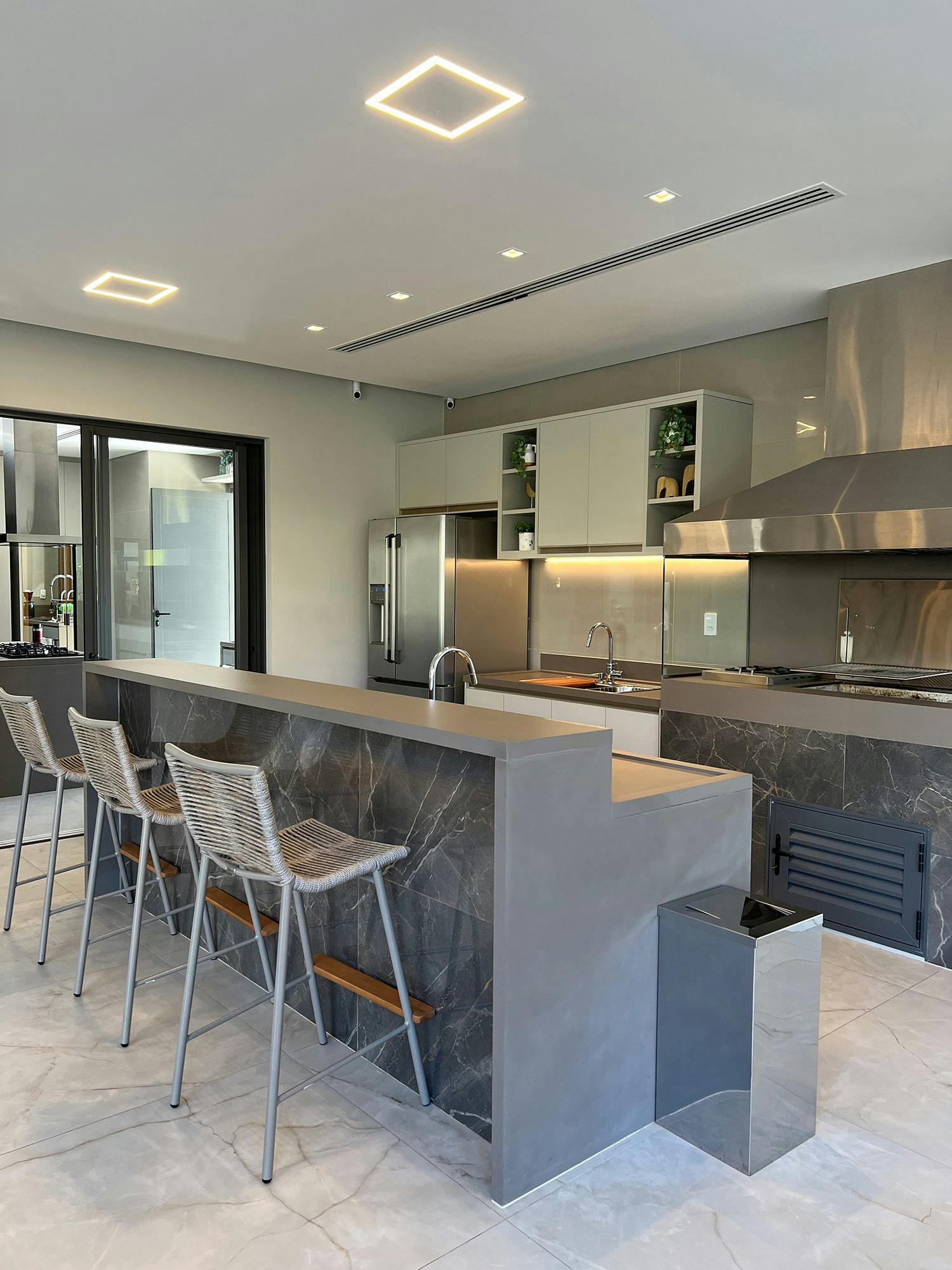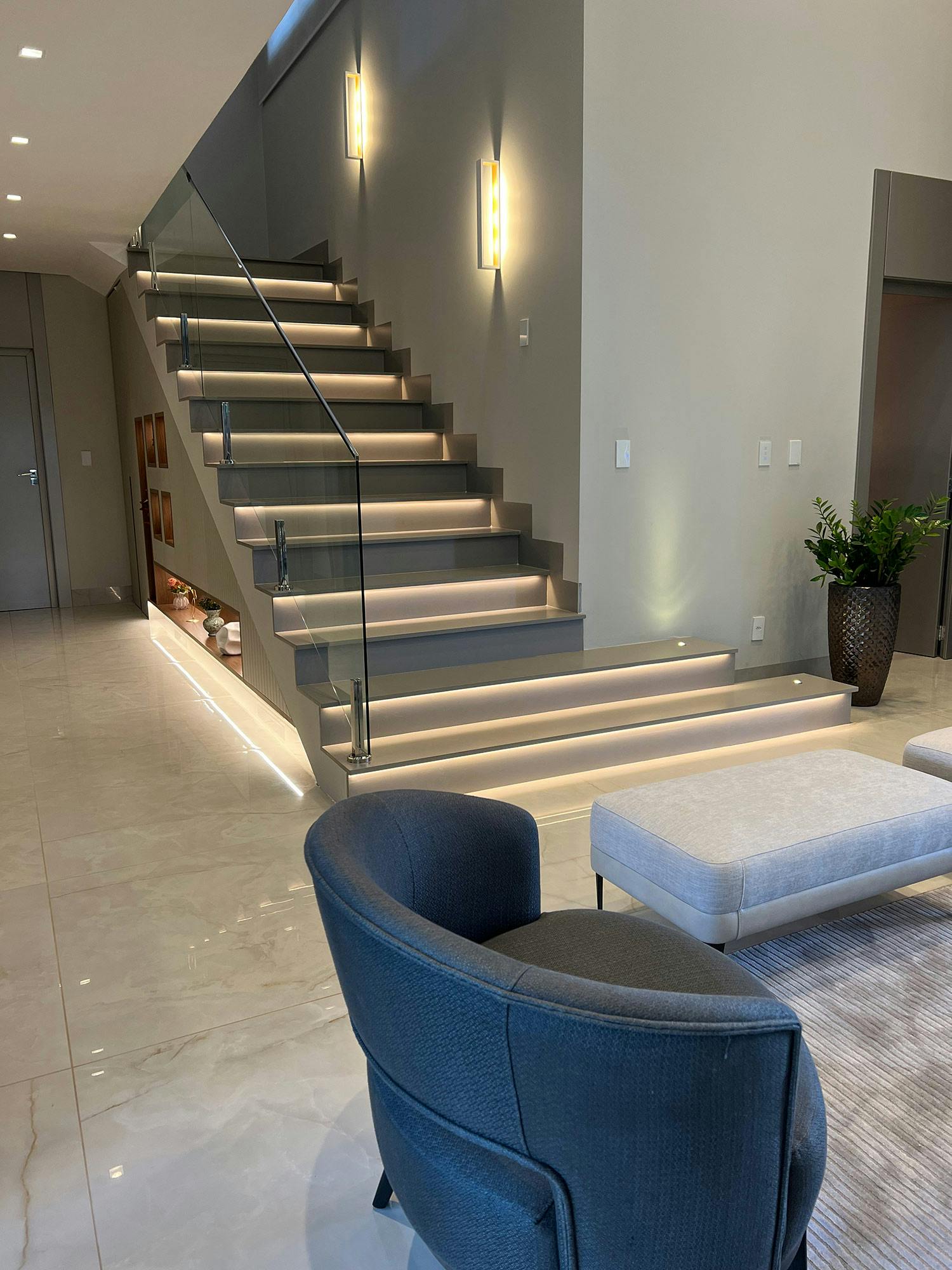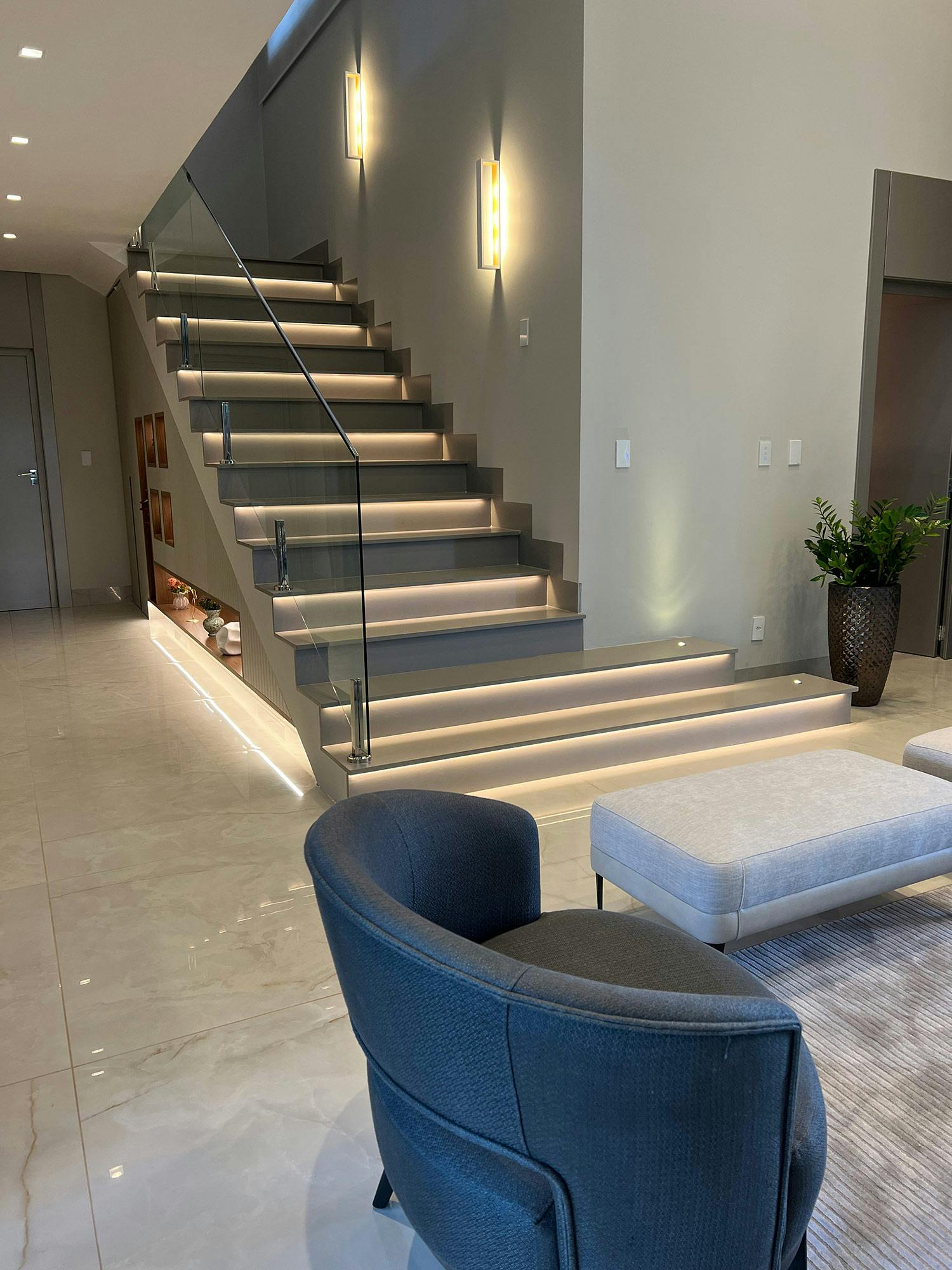 Material
Silestone | Dekton
Application
Worktop, staircase
Architecture/Design
Tatiene Castro in partnership with Fernanda Fontes
The luxurious Villa Jardim development in Cuiabá (Brazil) boasts high-end infrastructures such as tennis and squash courts, football pitches, a gastronomic area, a communal barbecue area and a gym, among others. Furthermore, the development is very close to public transport, shopping areas and the best schools, and has outstanding views of the city.
With such a first-class setting, the interior of the homes that make up the complex can only be up to the same standard. This can be seen in buildings such as the 600 m2 V/F house, renovated by architect Tatiene Castro in partnership with Fernanda Fontes, who adapted the characteristics of the house to the life of its new inhabitants.
'It is a contemporary residence, featuring plenty of straight lines, from the design of the façade itself to the overall finishes. Besides, clean colours have been used, ranging from grey to beige tones,' Castro explains.
Silestone guarantees low maintenance and high resistance for the stair treads
It was precisely the colours that guided the project that also led the professional to Cosentino products, who found a wide range of tones and patterns that were the perfect cladding options for the home. 'I chose this material because its durability and resistance are well known to us, not to mention its aesthetics, which cannot even be compared to other products available on the market,' Castro describes.
In fact, the architect used it in several different applications in this project, such as in the staircase, where she opted for the harmonious grey of Silestone Kensho to build the stair treads. Its Suede finish – which provides a soft and pleasant feel with full colour consistency – prevents falling. In addition, it requires little maintenance and ensures high resistance to scratches and stains.
Dekton and Silestone for modern and functional bathrooms and kitchens
In the modern and spacious kitchen, consisting of two separate areas, Cosentino products have also played a leading role. In this case, Dekton Galema, a solid ochre colour, clads the worktops and islands, ensuring maximum functionality. This ultra-compact surface, carbon neutral throughout its life cycle, resists abrasion better than granite and porcelain tiles, remains unaffected by scratches and impacts, is non-porous, so it is also resistant to liquids and residues, withstands extreme temperatures and even fire, and is unaffected by UV rays.
The bathrooms in the V/F house are also clad in Silestone Kensho, as is the staircase. In this case, it is also the material selected for worktops because of its shade and low porosity, which makes it water resistant. Moreover, thanks to the large size of the slabs, there are hardly any joints where dirt can get stuck. With this choice, Castro brings consistency to the whole, as well as maximum hygiene, thanks to the exceptional properties of Silestone.
Cosentino's materials used in this project

Explore Similar Case Studies