Case Study
Silestone, selected for the worktop of the Hyatt Regency's demanding dining room for its extraordinary hygienic capabilities
FINEHARD in collaboration with Buob AG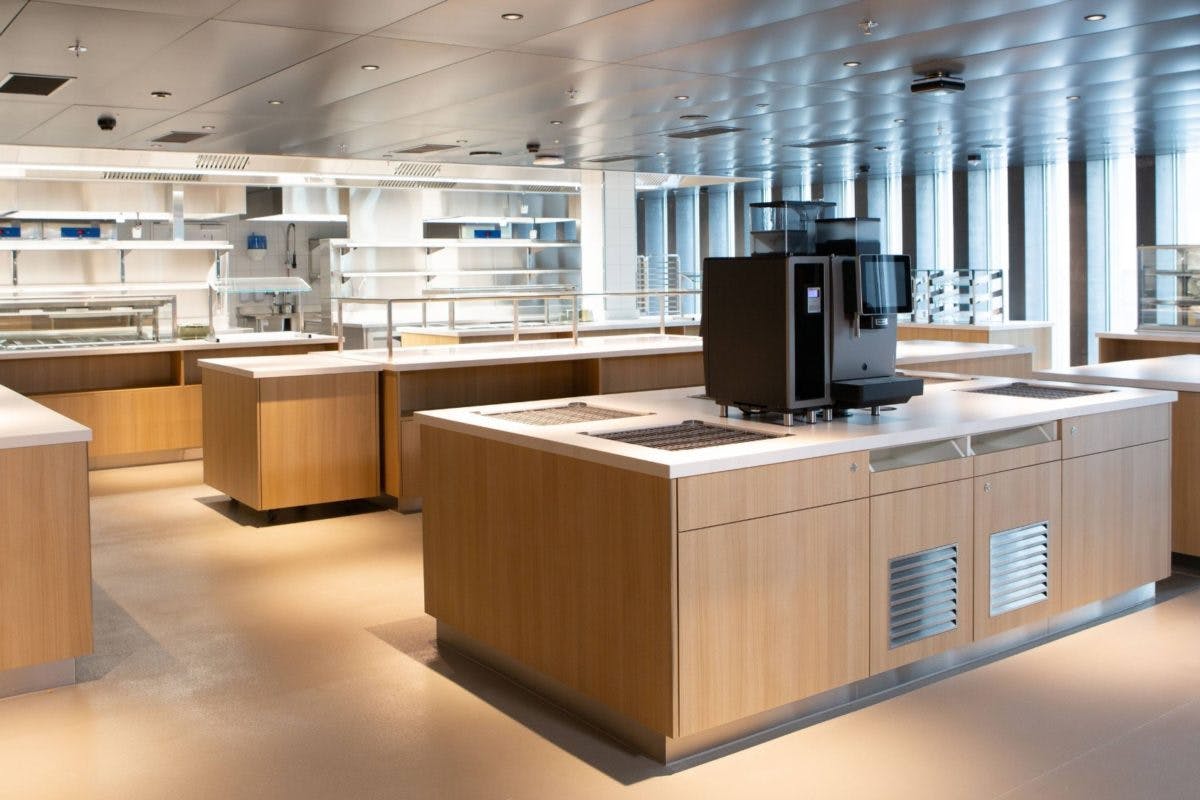 Architecture / Design
FINEHARD in collaboration with Buob AG
Hyatt Regency Zurich: quality and high standards in every corner
Once again it is time to talk about The Circle, the largest and most demanding construction project in Switzerland, where several of its establishments use Cosentino's materials. This innovative architectural complex, opened in October 2021 at Zurich Airport, boasts a convention centre and an event space of nearly 16,500 m2, is home to the new University Hospital Airport and has a wide range of leisure facilities, including numerous unique shops, restaurants and bars.
But in this recent opening, two renowned hotels stand out above all: the Hyatt Regency Zurich Airport The Circle and the Hyatt Place Zurich Airport The Circle, which together offer 550 rooms and suites to accommodate the many guests of the major events scheduled to take place at The Circle.
The first of these, a four-star hotel, shines not only for its famous Swiss hospitality, but also for the elegance and quality of its finishes in all areas. So much so that no expense has been spared in demanding materials even in its less 'visible' spaces, such as those of The Freeflow, the staff restaurant of the Convention Centre, located within the hotel.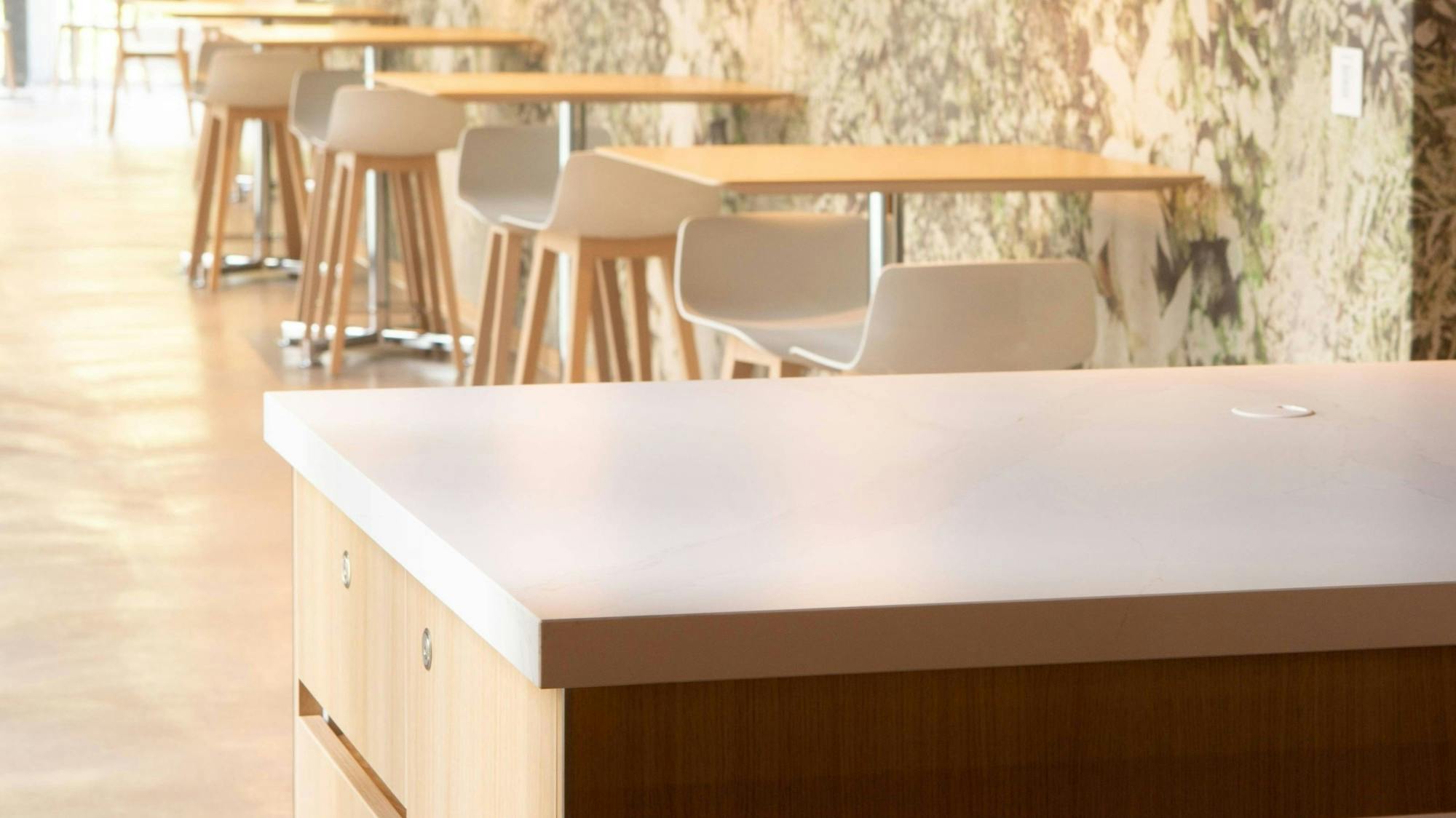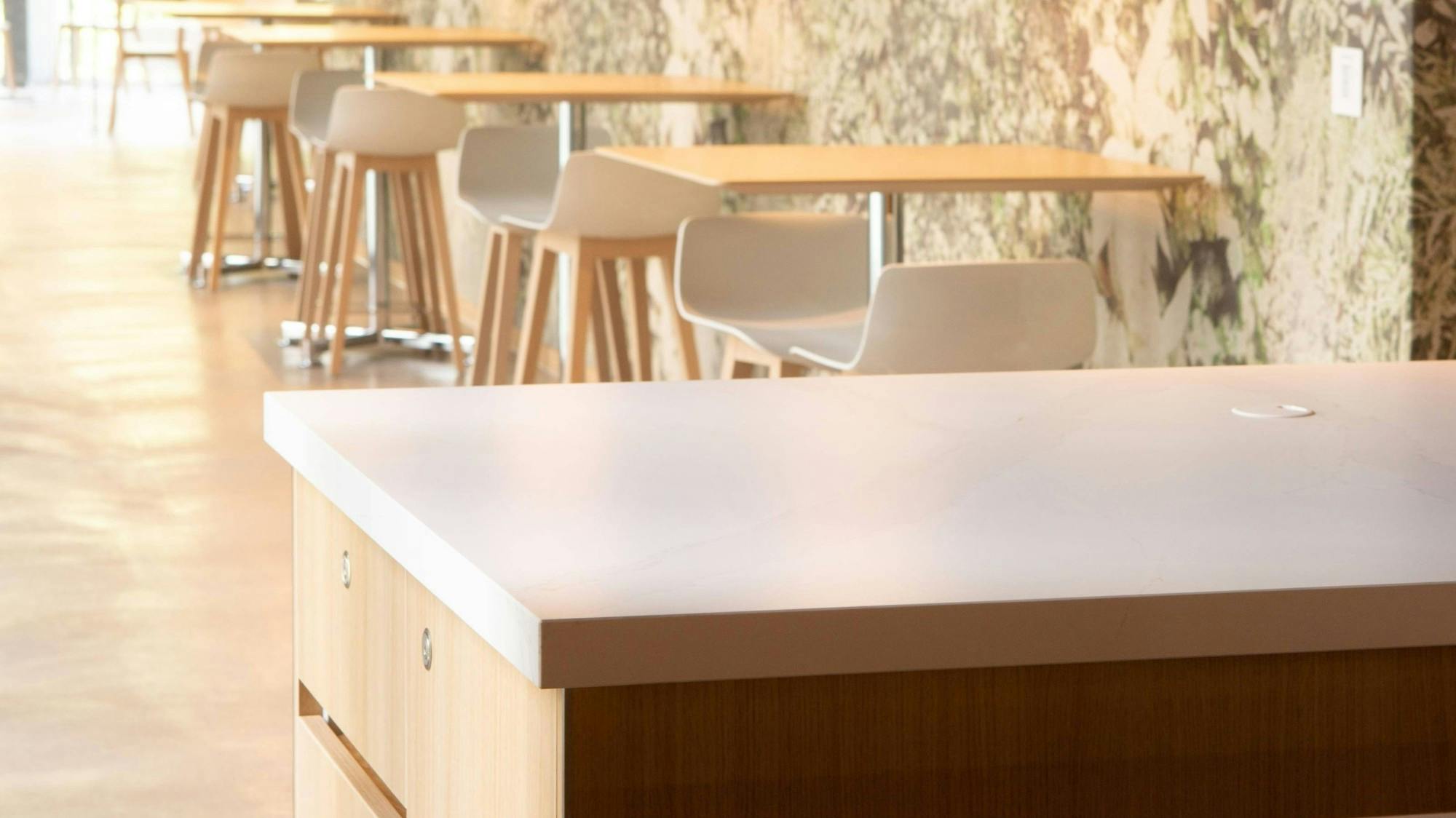 Two major Swiss companies have joined forces because of their trust in Silestone
'Hygiene is the beginning and the end of everything at The Freeflow,' explains FINEHARD, the company behind the project. 'This is why our client decided to rely on us for their work surfaces,' continues this leading company in the processing of innovative, high-tech surfaces for a variety of spaces. 
The company worked in partnership with Buob AG, a prestigious company with more than 70 years of experience, which produces refrigerated cabinets and equipment for all kinds of establishments in Switzerland, carrying out the entire process – from the initial idea to execution and maintenance – with the help of a team of 30 people. 
It was clear to both companies right from the start that, for such a demanding place with the highest hygiene standards as a prerequisite, Silestone's low porosity made it the right surface. 
Highest hygiene standards with Silestone
'Silestone is one of the hardest natural materials in existence – second only to diamond, sapphire and topaz – and its composition is more reliable than that of any other natural stone,' explains FINEHARD. 'Its non-porous surface prevents dirt from penetrating, making Silestone one of the world's most advanced materials for kitchen worktops'.
In fact, Silestone is the most sustainable and cutting-edge hybrid surface of premium minerals available on the market, as it is manufactured with the exclusive and innovative HybriQ technology.
'The material is very easy to clean: to keep the material beautiful and shiny for years to come, just clean it regularly with soap and water. At FINEHARD we are proud of what we ordered for The Freeflow, which fits perfectly in the restaurant with a light and visually unobtrusive colour scheme,' they conclude.
Cosentino's materials used in this project