Case Study
The interior designer Staci Munic designs her dream home using Silestone
Staci Munic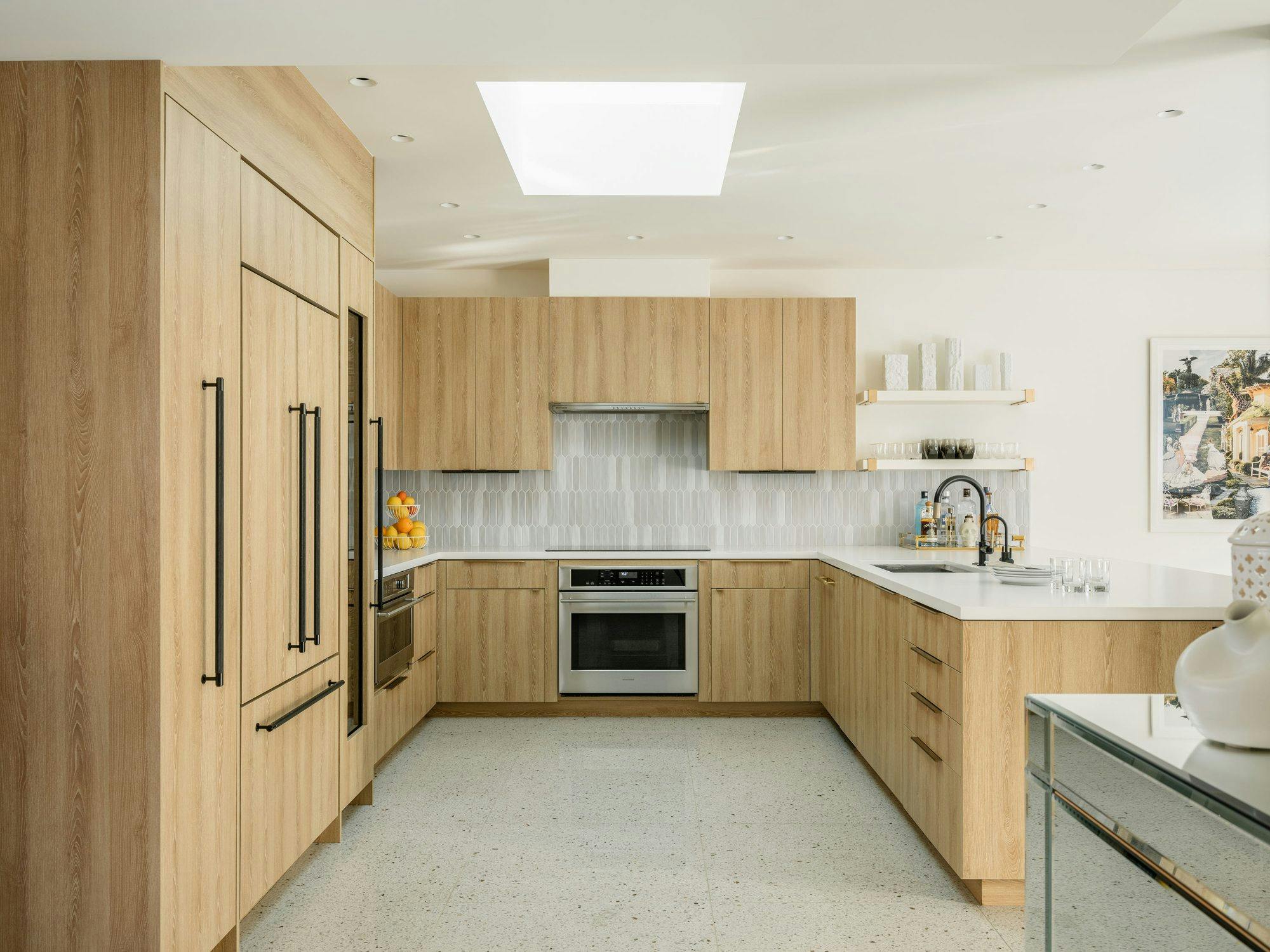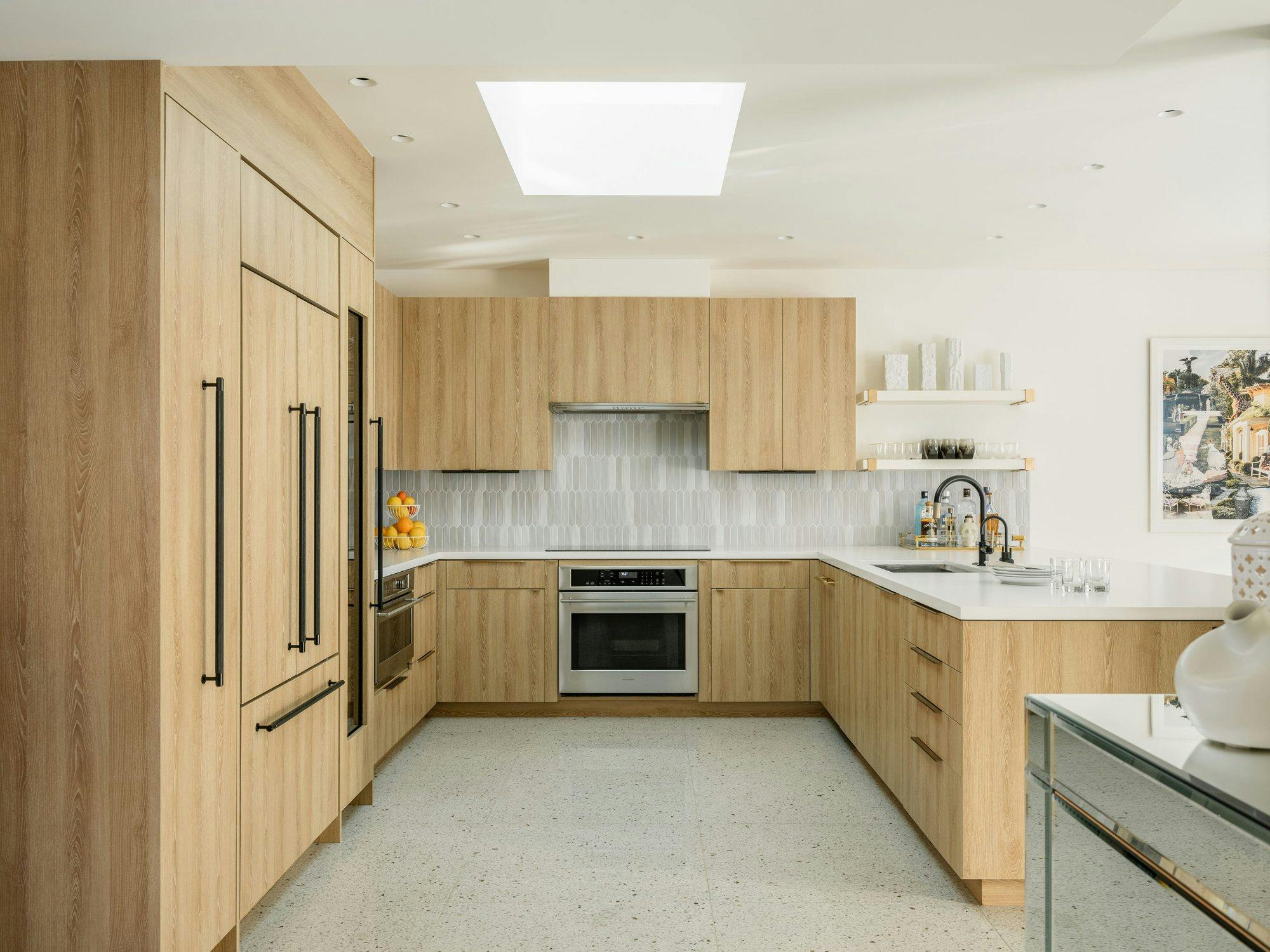 Location
Palm Springs, California, USA
Application
Kitchen worktop, vanity top
Architecture
Mark Daniels
Color
Iconic White, Charcoal Soapstone
An open, elegant and functional kitchen
Staci Munic, interior designer and founder of her eponymous studio Staci Munic Interiors, found her dream home in Palm Springs, California. A historic house located in the William Cody Tennis Club Homes development, dating from 1966. Although the refurbishment involved a new distribution of spaces by redesigning the floor plan, the designer wanted to preserve the spirit of the original architecture, allowing the interior and exterior spaces to flow and have continuity.
Munic's aim was to turn this mid-20th century house into an elegant yet cosy space, surrounded by warmth, beauty and nature. The main focus of the entire design is the open-plan kitchen. The designer decided to extend the work area and give it an elegant and functional touch by using Silestone worktops. This space, open to the living room, has high ceilings and a 1.2 m peninsula.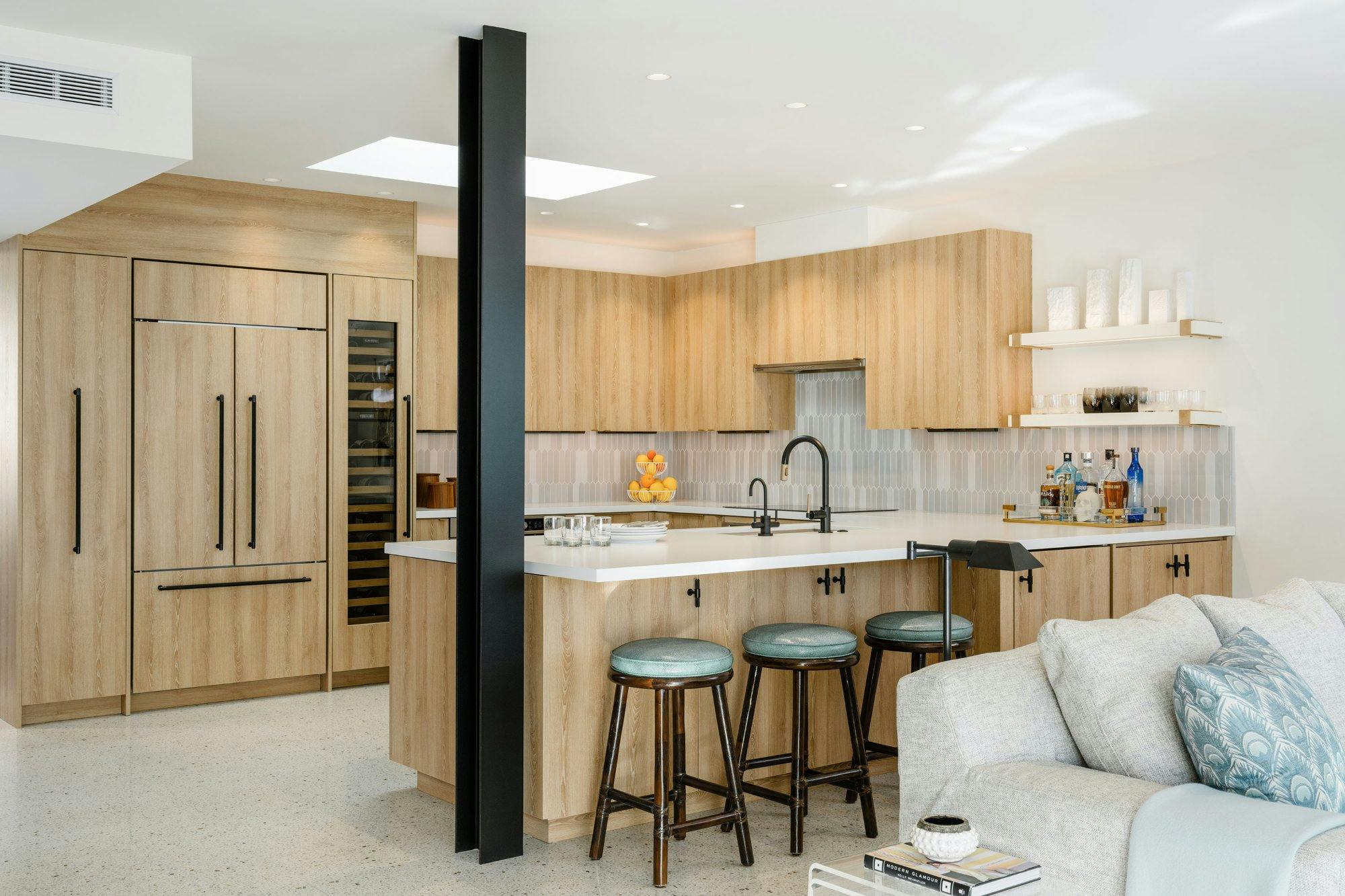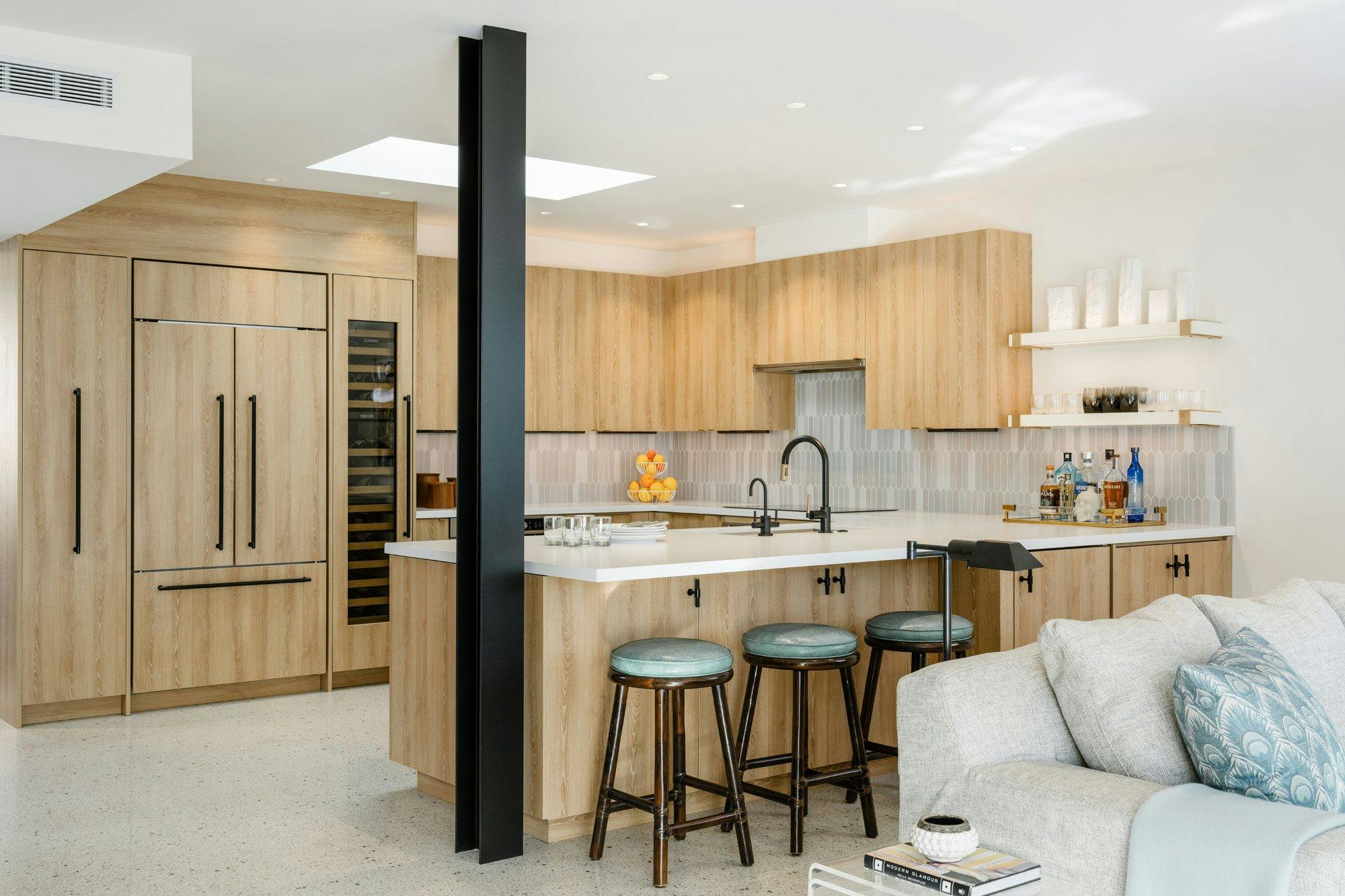 Both the worktop and the peninsula look white and flawless with Silestone Iconic White, a neutral-toned surface that allows the spaces to be expanded and integrated with the rest of the open room, providing a sense of calm. This colour, which Munic describes as 'pure perfection', goes perfectly with the wooden cabinets and the geometrically patterned front. As well as being aesthetically powerful, Silestone is the ideal surface for this multi-purpose peninsula, as it is durable and hard-wearing. Munic selected this material not only for its technical features, but also for 'its unwavering commitment to sustainability'.
Sophisticated look in the bathroom
Another key feature of this refurbishment is the bathroom in the master bedroom, separated by a sliding glass door. In this small spa, the designer used Silestone Charcoal Soapstone in a matt finish for the vanity top. This blue-grey colour, inspired by natural soapstone, blends perfectly with the other features of the room, such as light oak woodwork, gold accessories and a decorative mosaic wall behind the bathtub.
'As an interior designer and homeowner, I selected Silestone for its flawless, smooth, luxurious and sophisticated appearance. Iconic White is pure perfection, while Charcoal Soapstone makes all my guests ask me: "What surface is this?". Both are beautiful colours.'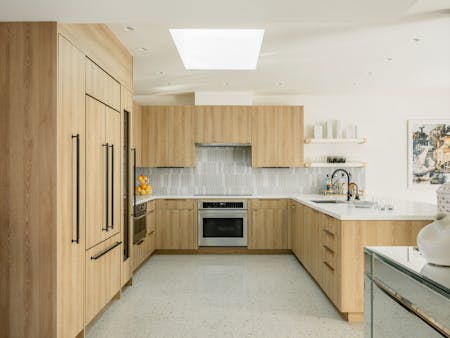 Staci Munic
Interior designer and homeowner
Cosentino's materials used in this project
Explore Similar Case Studies