Case Study
Talavera Restaurant (Florida) chooses Dekton for their interior and exterior tables
Jaguar Hospitality Group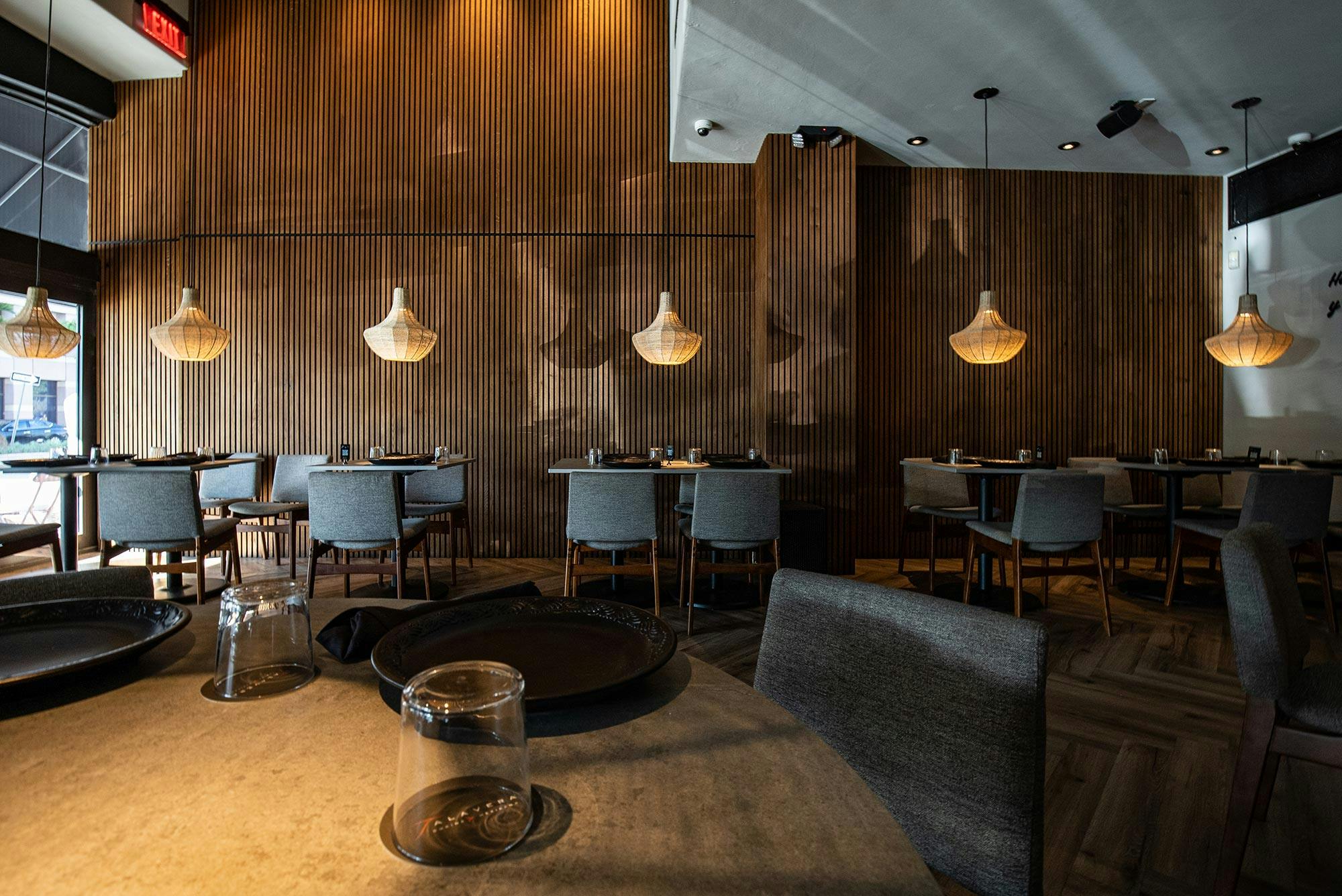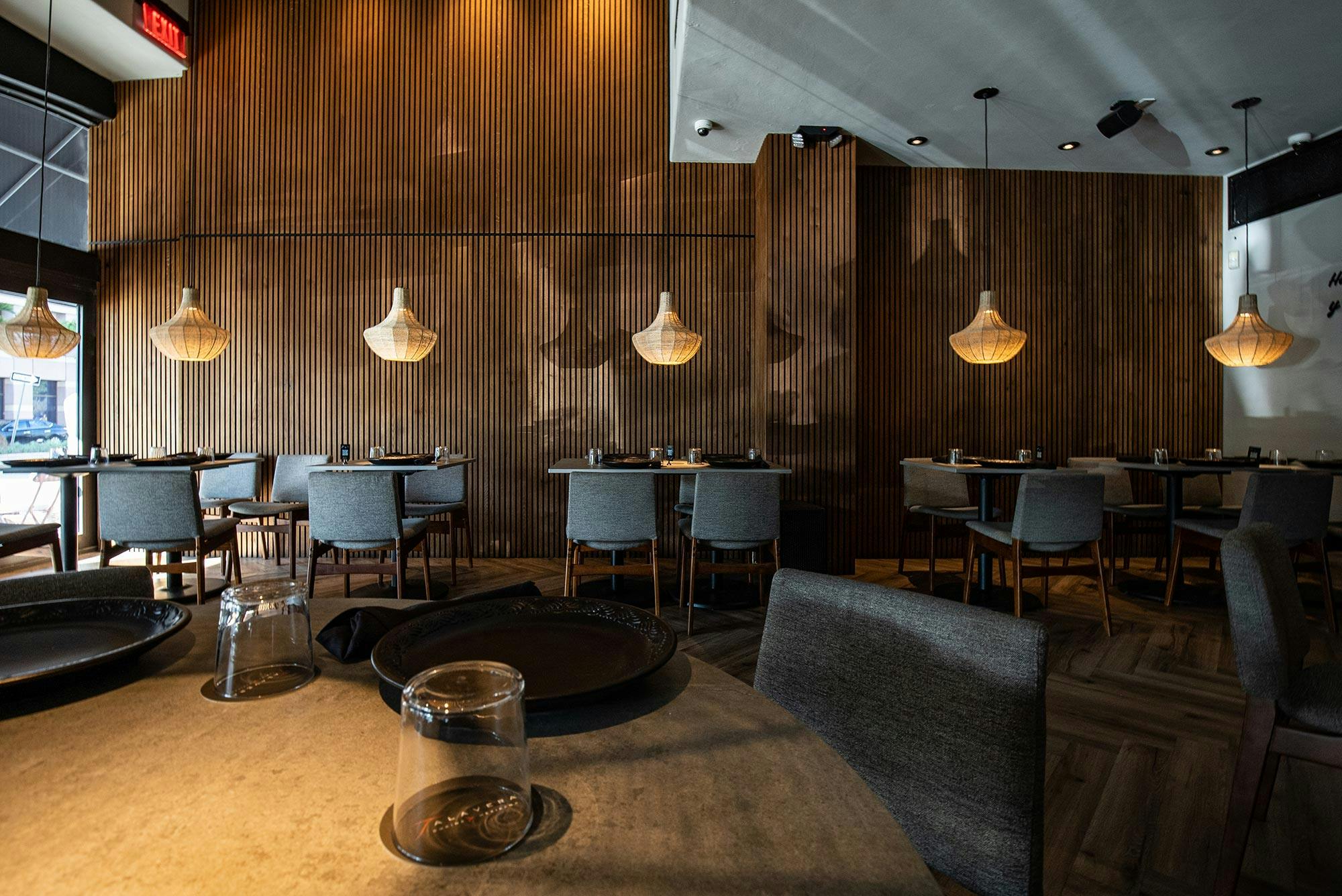 Location
Coral Gables, Florida (USA)
General contractor
Andres Cardona, AC&M Design
Architecture/Design
Loreto Doucet
Developer
Jaguar Hospitality Group
Photography
Ricardo Cornejo | ContemporAd
Step into the world of Talavera, a unique dining experience giving restaurant goers a taste of traditional Mexican cuisine. Located in the heart of the coveted Coral Gables neighborhood in South Florida, this unique restaurant concept focuses on providing a one-of-a-kind Mexican hospitality experience where 'everyone is welcome and no one leaves dissatisfied'.
From homemade corn tortillas and delicious dishes to a selection of over 300 Tequilas and Mezcales, everything comes together to create a modern, warm, and sophisticated environment that houses old-world Mexican comfort food.
It is no surprise that this restaurant stays busy, welcoming clients in search of a delicious and comforting lunch or dinner. A high-end restaurant needs the surfaces to match, and that's where Dekton steps onto the scene.
The color Dekton Soke was selected to be transformed into the tops of the establishment's interior and exterior tables. Soke is inspired by classic cement, featuring patterns and colors that have been meticulously designed.
A color full of nuance and complexity becomes the perfect canvas for the different elements of the design to shine.
Dekton boasts unique technical properties, which make it ideal for both indoor and outdoor applications. The Dekton table tops at Talavera are ready to be used and enjoyed with the peace of mind of knowing they will not be stained, scratched, or fade over time.
Additionally, Dekton comes in a variety of thicknesses (as thin as 4 mm) which makes it adaptable to any vertical or horizontal applications, such as these tables in different shapes and sizes.
Cosentino's materials used in this project
Explore Similar Case Studies